Caitlyn Jenner has shocked viewers across the pond by entering the infamous Australian jungle for the British version of I'm A Celebrity, Get Me Out Of Here.
The transatlantic version of this show usually features British B-list celebrities... And that's about it. So, when news of a Kardashian-Jenner entering the jungle broke, the British public was tremendously excited, although a little...perplexed.
The Brits have been loving Caitlyn's presence on the show so far, and she has done us proud by competing valiantly and expertly in the various trials and tasks.
However, things may be getting a little bit too much for the reality star as, after a rough first night in the jungle, Caitlyn opened up about her doubts, and ultimately broke down into tears. Caitlyn tearfully shared her dismay at being back in the jungle and made a few hints that left fans seriously worried. And now, her twenty-three-year-old partner, Sophia Hutchins, has spoken out after watching her heartbreaking breakdown.
Keep scrolling for the full story.
Caitlyn Jenner has re-entered the Celebrity jungle.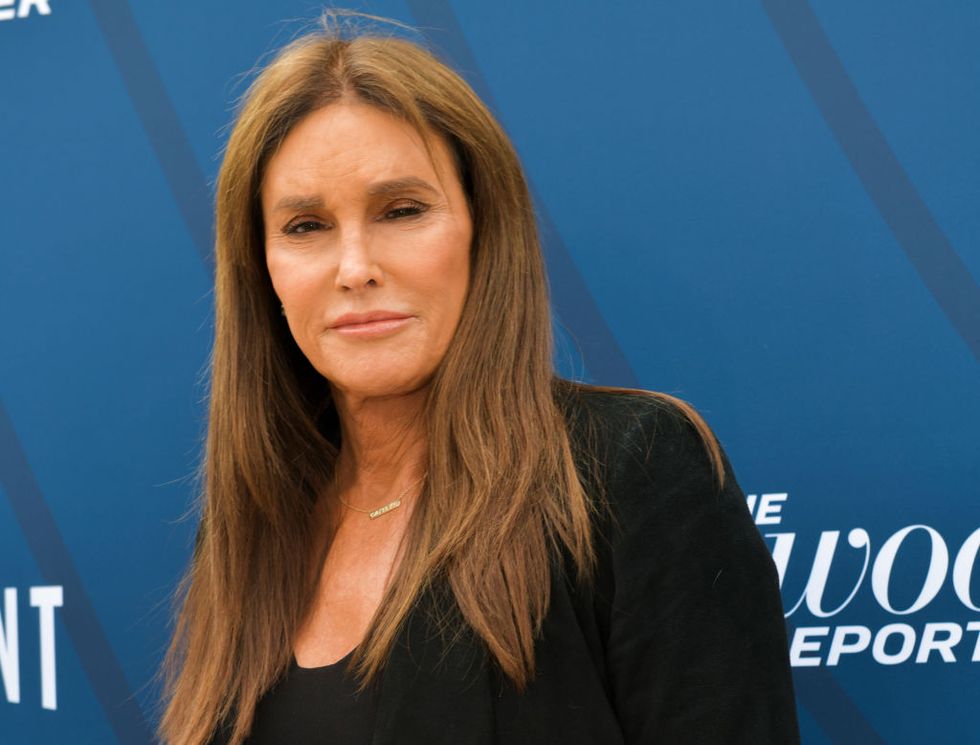 via: Getty
Much to everyone's surprise, the reality-TV star has flown out to Queensland, Australia, to take part in the British version of
I'm A Celebrity, Get Me Out Of Here.
The British show airs every year in November...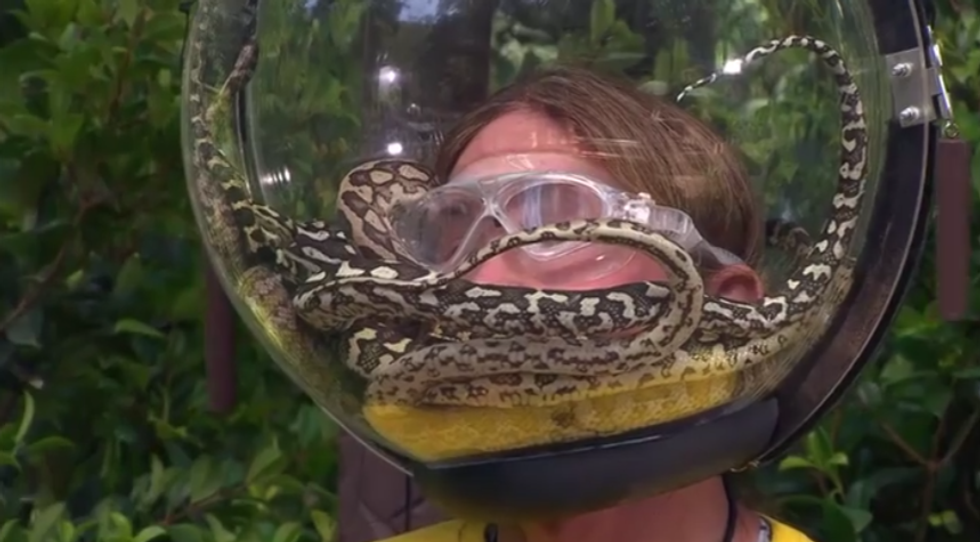 via: ITV
And, much like our version of the series, it features various famous figures camping out in the Australian rainforest and partaking in gruesome and grizzly "Bush Tucker Trials".
And Caitlyn is no stranger to jungle life...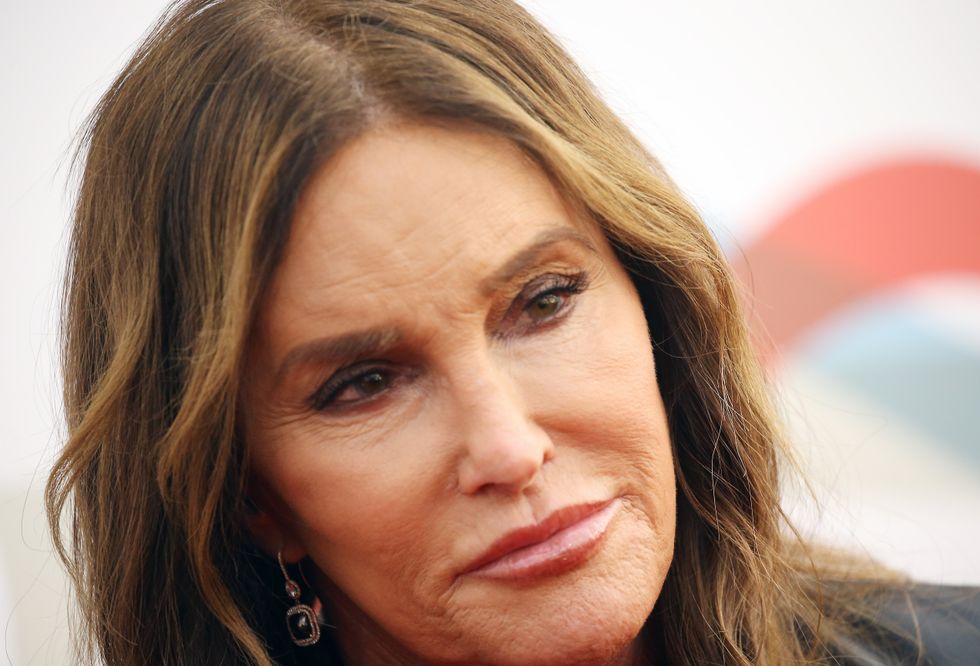 Back in 2003, over a decade before she transitioned to Caitlyn, she took part in our version of the show,
I'm A Celebrity USA.
She competed heroically in the 2003 series.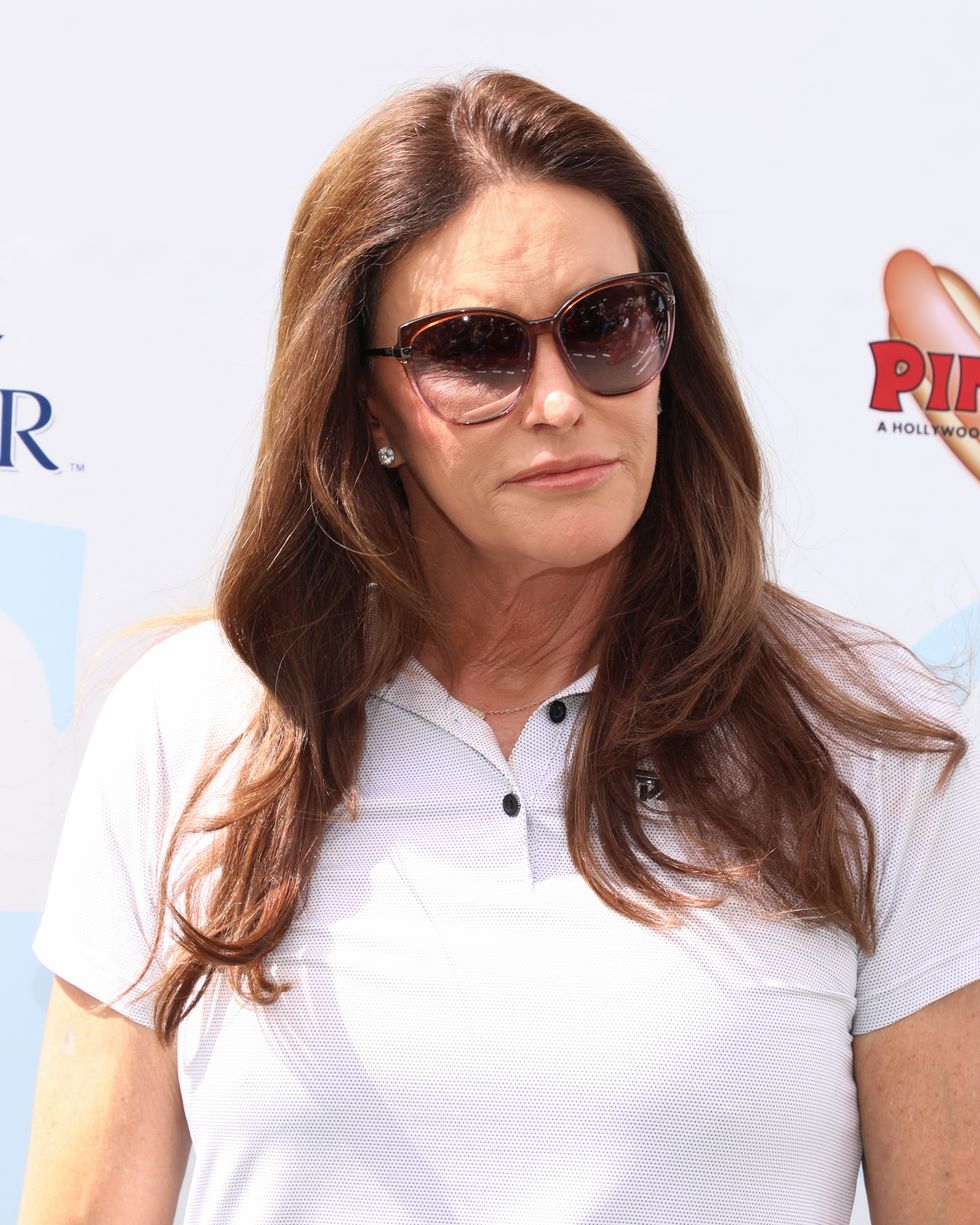 Though the olympian missed out on the winning spot, she did come in at 4th place.
And, clearly not happy to settle with fourth place...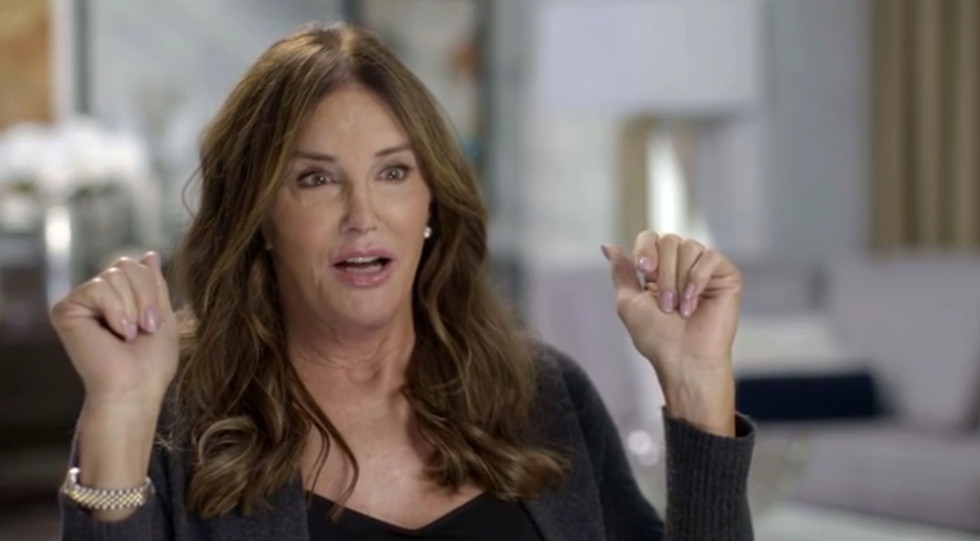 via: ITV
Caitlyn has returned to the jungle for round 2.
Caitlyn is the first transgender contestant to take part in the show...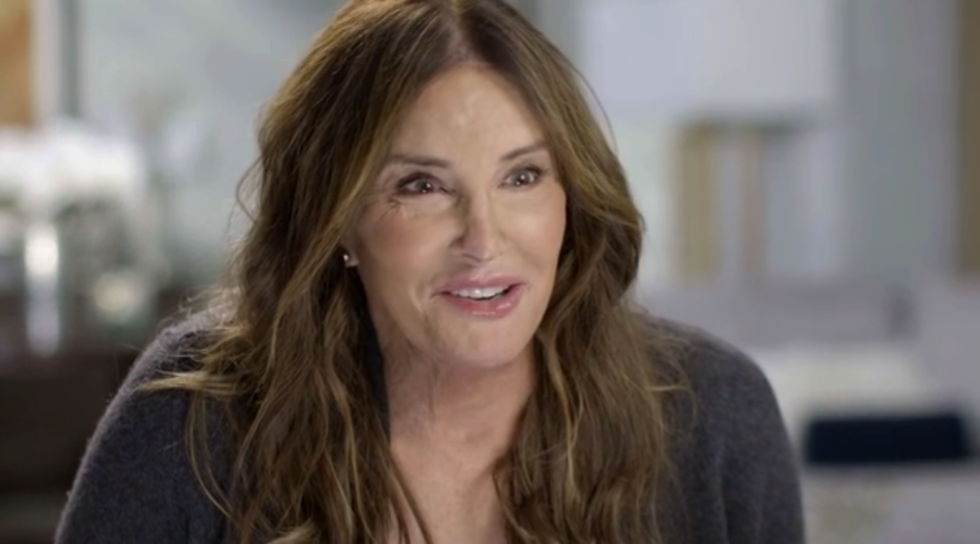 And the British public were simply delighted to hear that such a high-profile name was entering the jungle.
Though only 2 episodes have aired so far...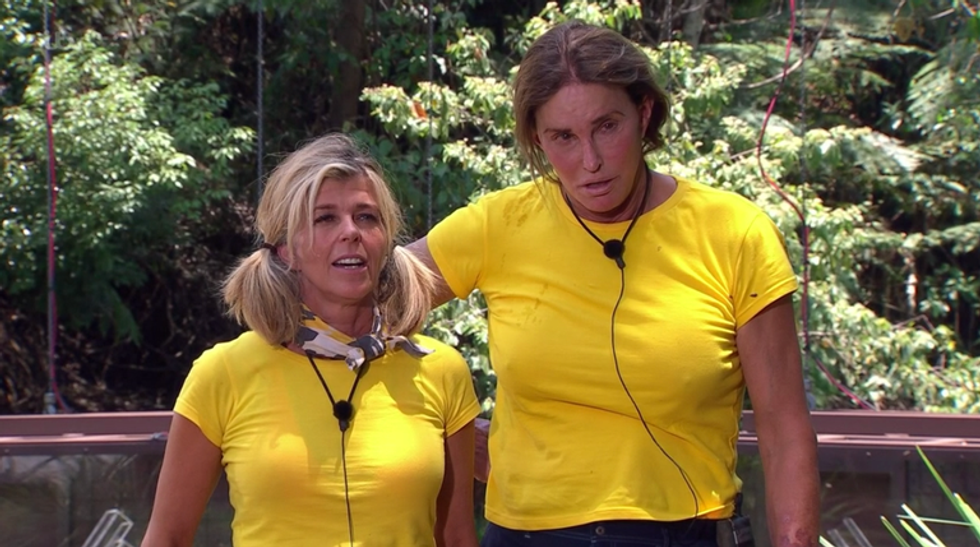 Caitlyn has been taking everything in her stride and competing like the true Olympic champion she is in the various tasks and Bush Tucker Trials.
The British public have been singing Caitlyn's praises.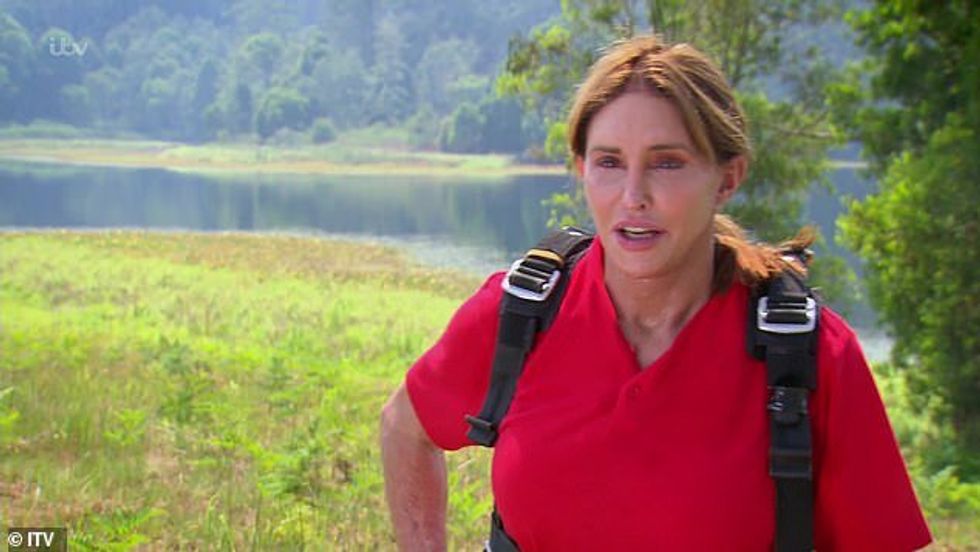 And have been impressed at how incredible the reality star looked as she entered the jungle.
Many are marveling at how glamourous Caitlyn looks...
Even when she
skydived
into the jungle, her pink lipstick and blusher remained intact. Teach us your ways, Caitlyn!
However, all may not be as it seems.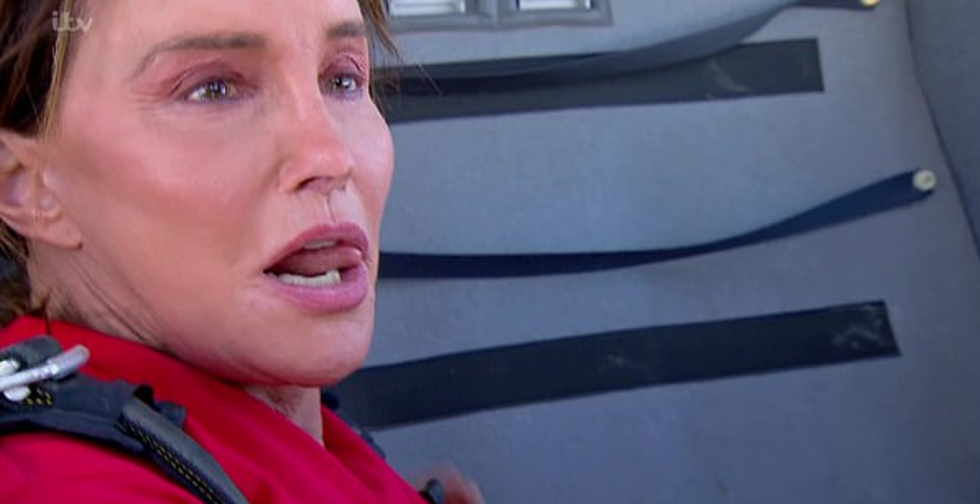 After a rocky couple of days in the camp, fans are growing increasingly concerned for Caitlyn.
Caitlyn got off to a chirpy start...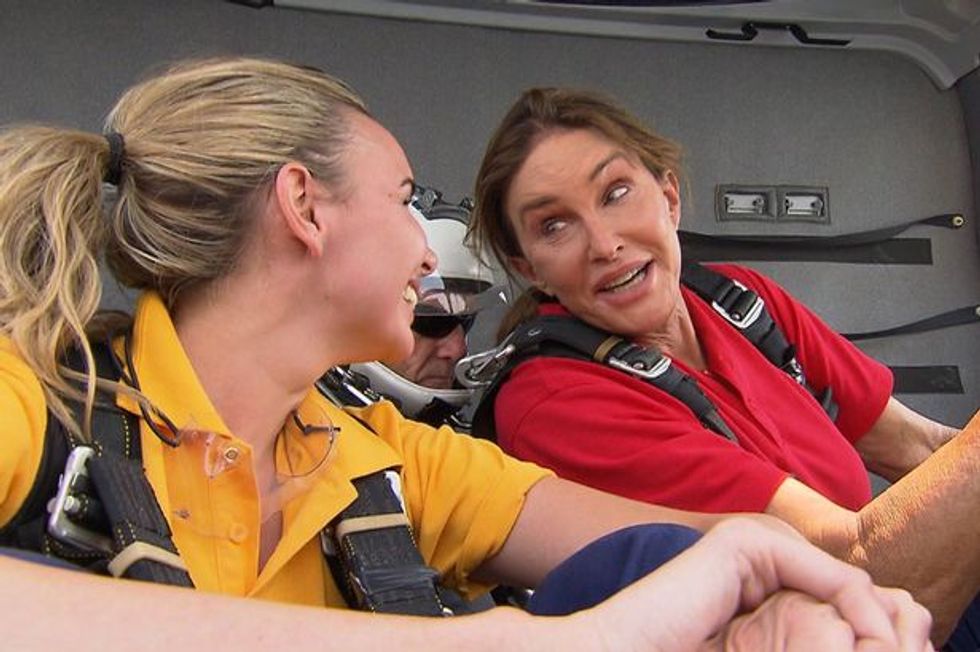 And eagerly threw herself (literally) into her skydiving challenge with admirable gusto.
However, after her initial glory...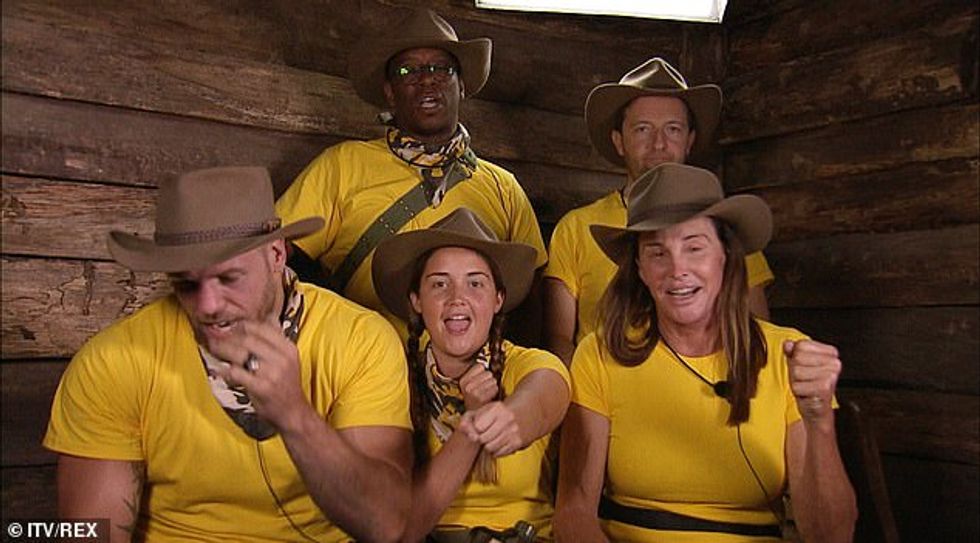 Things became bleak. With other challenge losers, Caitlyn was sent to the Snake Rock camp, which is considerably worse and less glamorous than the other camp - We're talking no proper beds, no hot water, and extremely limited resources.
The first night was rough.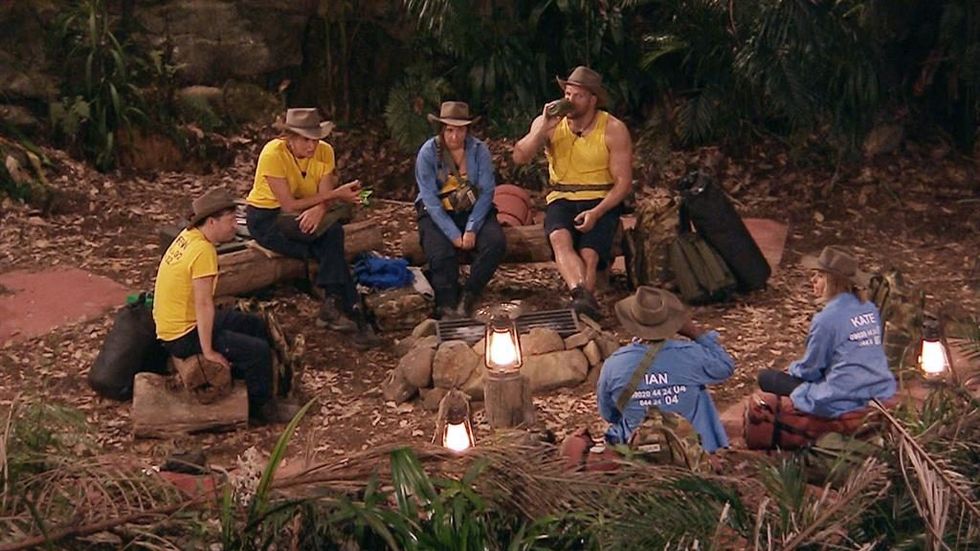 And Caitlyn and the rest of her campmates had a measly meal of beans and rice before turning in for the evening.
She was visibly unsettled...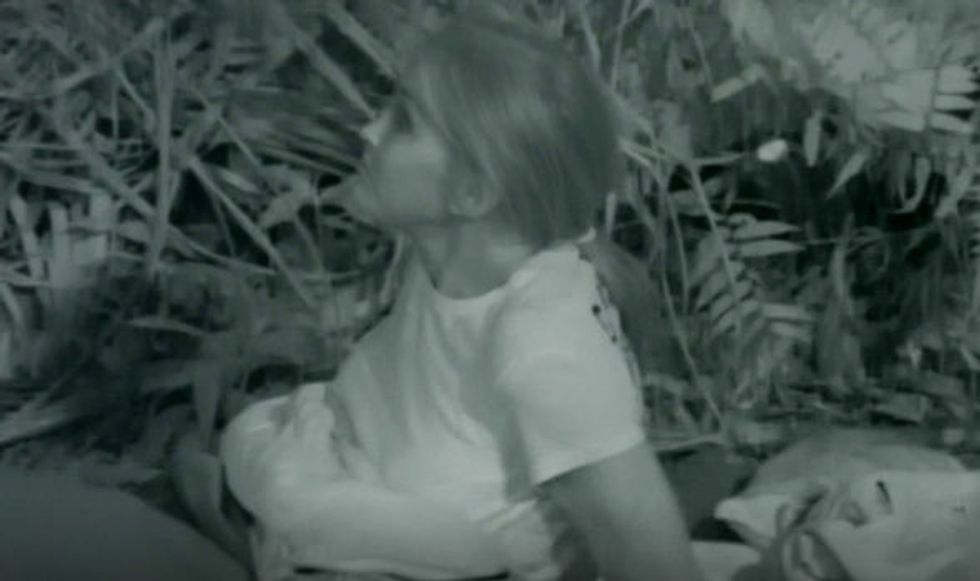 And was seen waking up and restlessly moving around several times throughout the night.
But then, things came to a boiling point.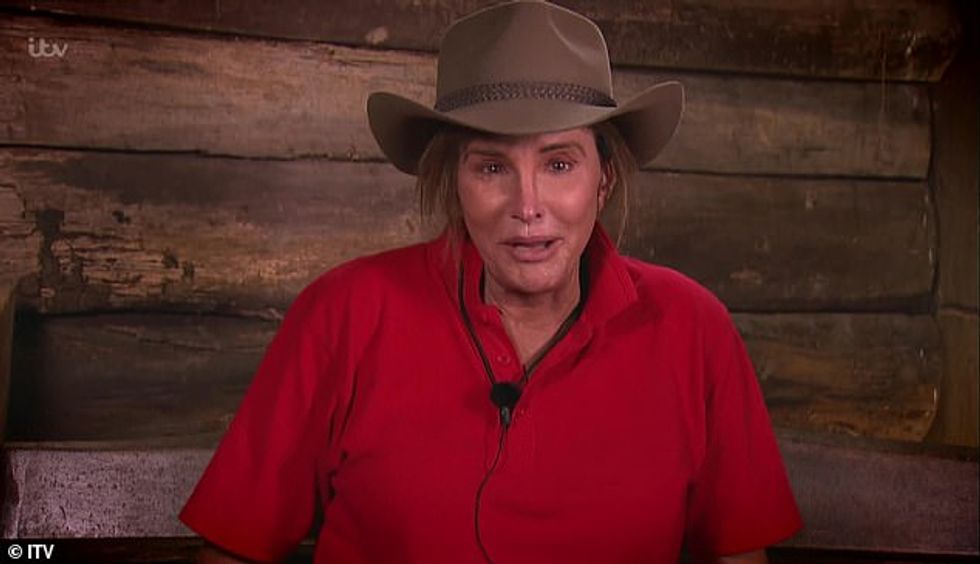 The next day, after a rough night's sleep, Caitlyn went into the Bush Telegraph (the campmate's confessional room), and was visibly overcome with emotion.
She broke down into tears.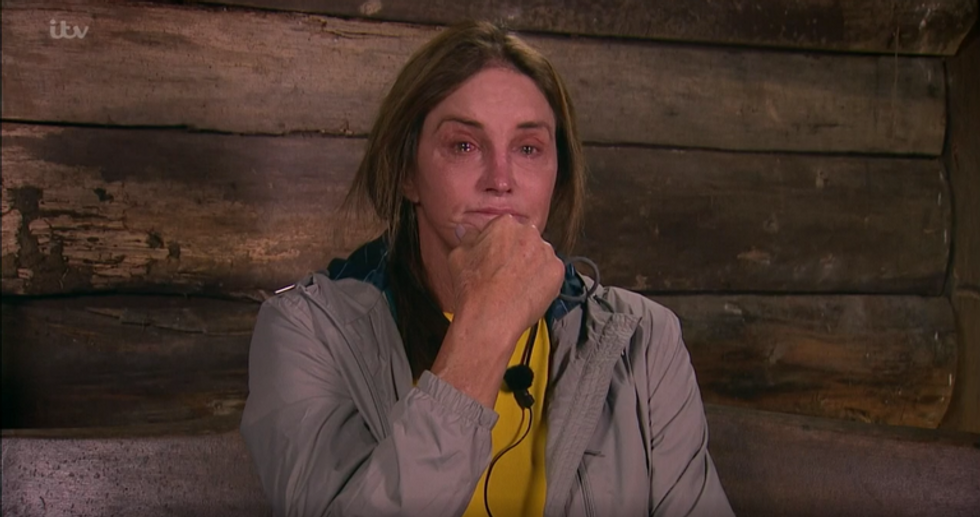 Addressing the camera, Caitlyn confessed, "Being the first night in the Jungle my head was spinning."
She began to doubt why she had come onto the show in the first place.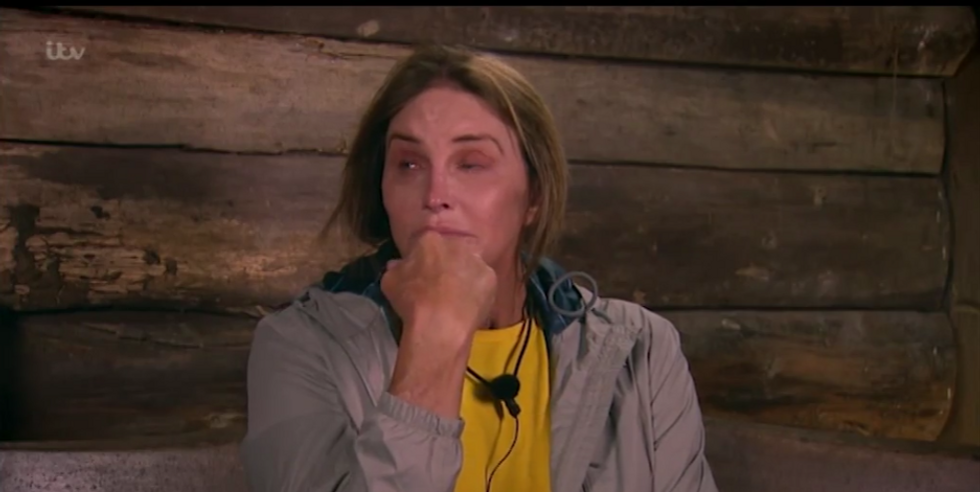 Through tears, Caitlyn admitted, "I'm kinda trying to figure out if I'm doing the right thing. I'm seventy years old now and is being in here the right way to use my time?"
And she opened up about missing her family.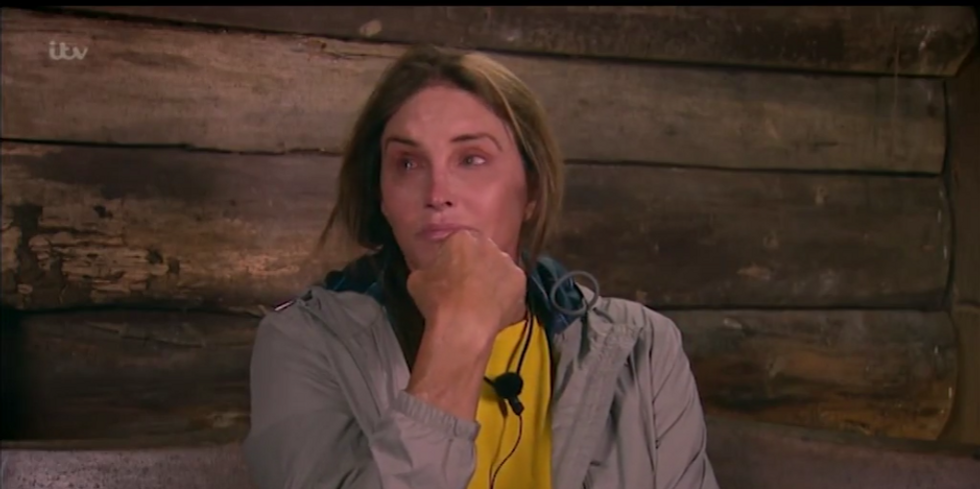 Caitlyn, who has very recently become a grandmother, questioned: "Should I be home with my kids, playing with my grandchildren?"
She even hinted at quitting the show...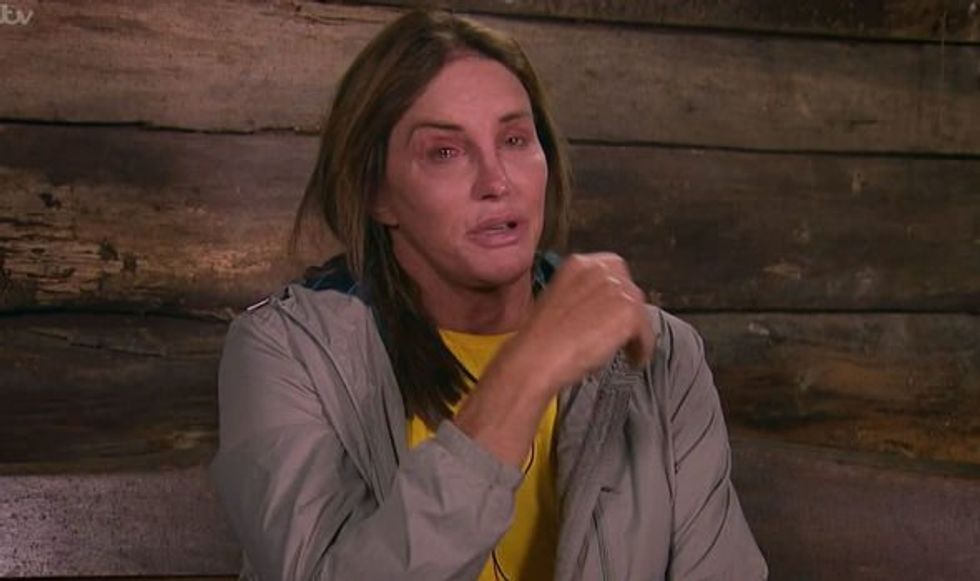 Caitlyn toyed around with the idea of leaving the jungle early, saying, "I've never quit at anything I've ever done and I'm thinking maybe it's time I learned how to do that."
Caitlyn's partner, Sophia Hutchins, has spoken out about what it was like to watch her break down.
Speaking during Tuesday's episode of British morning chat show, Lorraine, Sophia opened up about what it's like to watch Caitlyn struggle.
via: ITV
She admitted to feeling completely "helpless," watching Caitlyn struggling to adjust to her new surroundings and "felt like getting on a plane to Australia" after watching her get visibly emotional.
Sophia says Caitlyn's emotional break down is very out of character and that it was "gut-wrenching" to see.
She went on to say that so far, the whole experience has been very difficult to deal with.
via: ITV
But she insisted Caitlyn "knew what she was getting herself in for" as her appearance on the show has been in the works for a while. Not to mention she starred on the US version of the show in 2003.
Sophia is optimistic that Caitlyn will push through.
"She probably misses the things we take for granted every day, having a shower… but I think she will pull through."
Let's hope that Caitlyn can power through the rest of the show.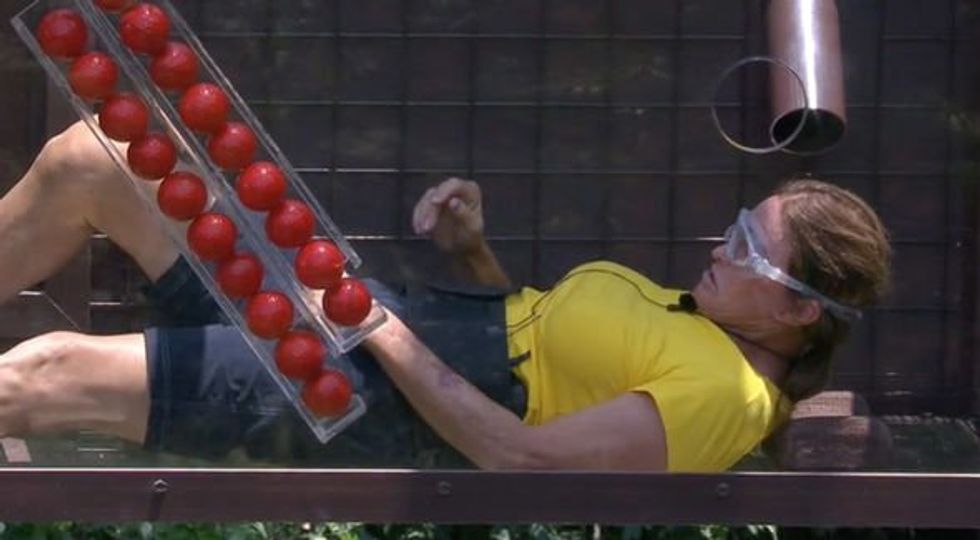 The reality star has taken part in 2 bushtucker trials now, and has demonstrated her true showmanship by
completely
smashing them out of the park. We're rooting for you, Caitlyn! For more on her time in the jungle, keep scrolling...