After the cause of the El Dorado fire was announced, people were not happy. But now it's been revealed this wasn't even the first gender-reveal-gone-wrong.
Gender reveal parties have become the norm in recent years...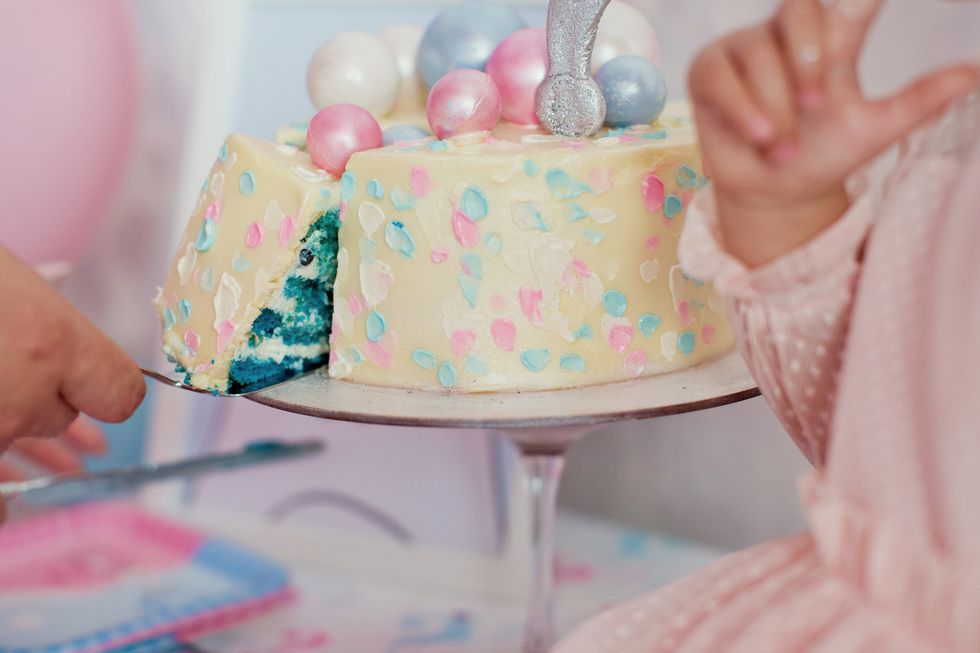 But one of these parties had disastrous consequences for residents in California.
Wildfires are one of Mother Nature's most deadly forces...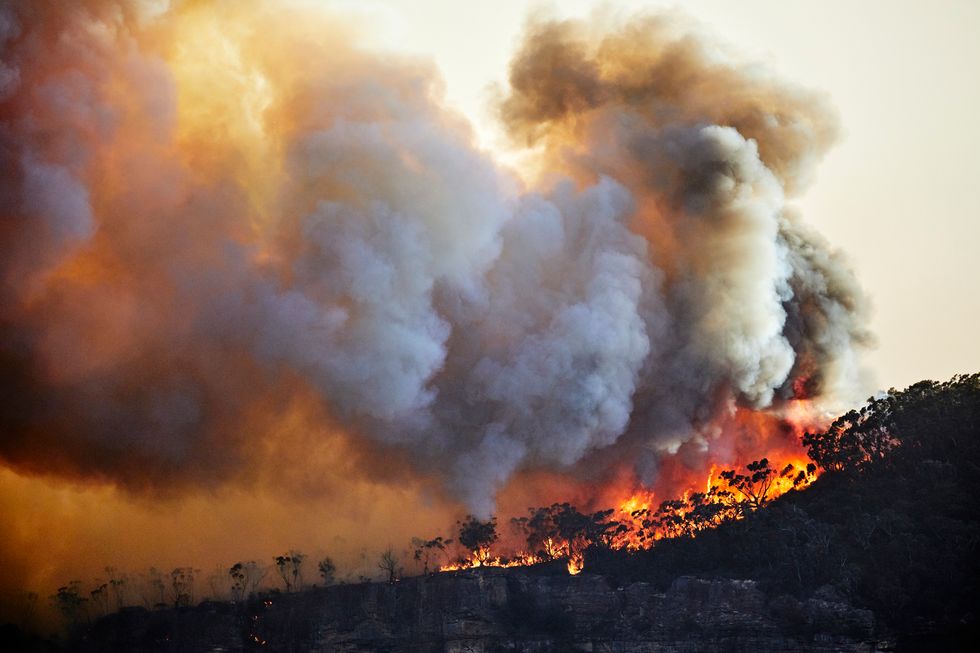 And there is absolutely no stopping them from spreading their path of destruction.
These uncontrollable fires occur in areas with a hot climate...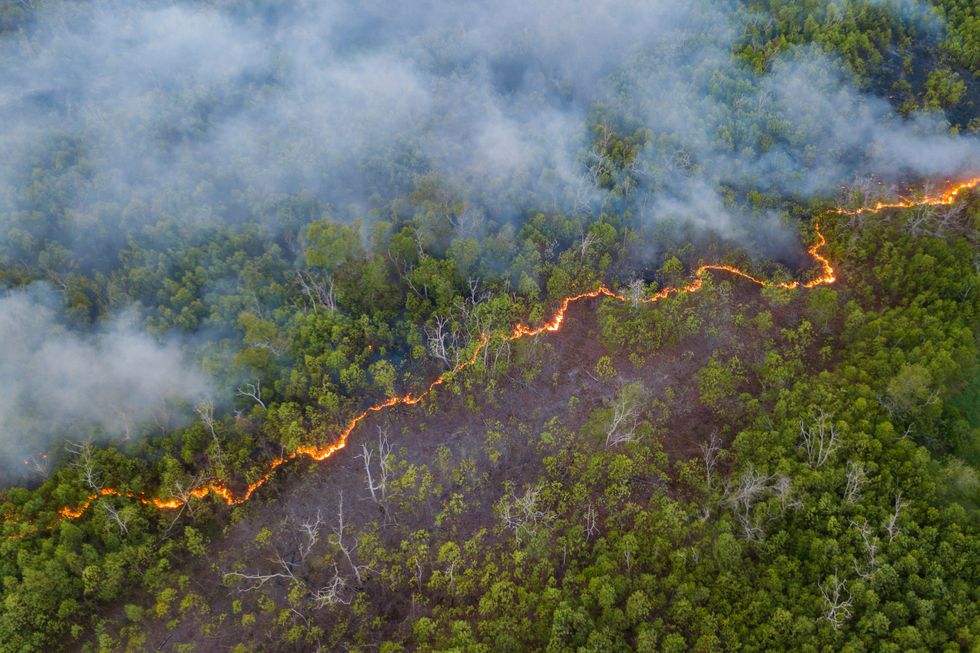 So they're very common in places such as Australia, Africa, South-East Asia, South America... and even here in the United States.
Even though a small percentage of wildfires are caused by human activity...
nowhere and their destruction can be terrifying.
Take the Australian bushfires at the start of this year, for example.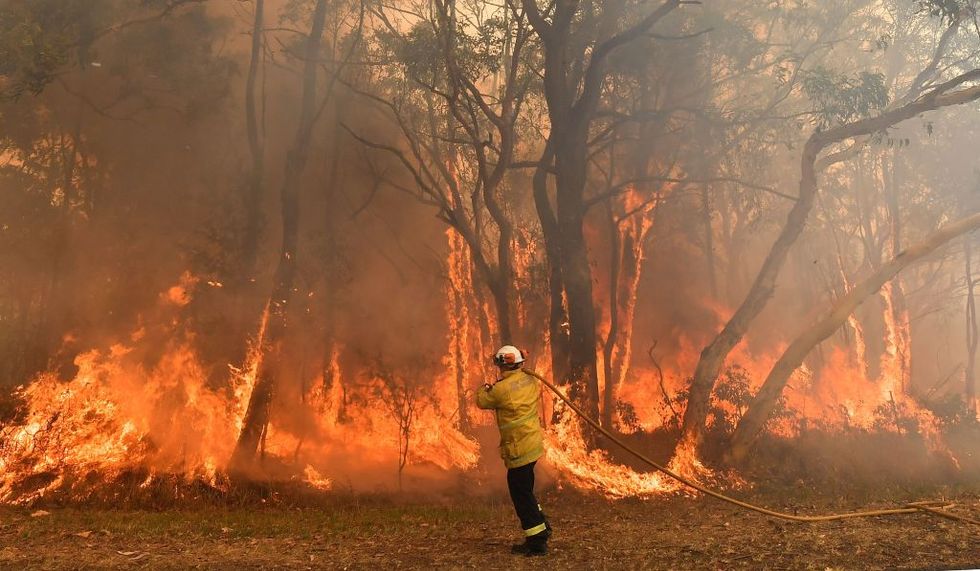 Igniting in December of 2019 and finally burning out in March of this year, Australia faced one of their most deadly summers in decades.
The fires were utterly devastating.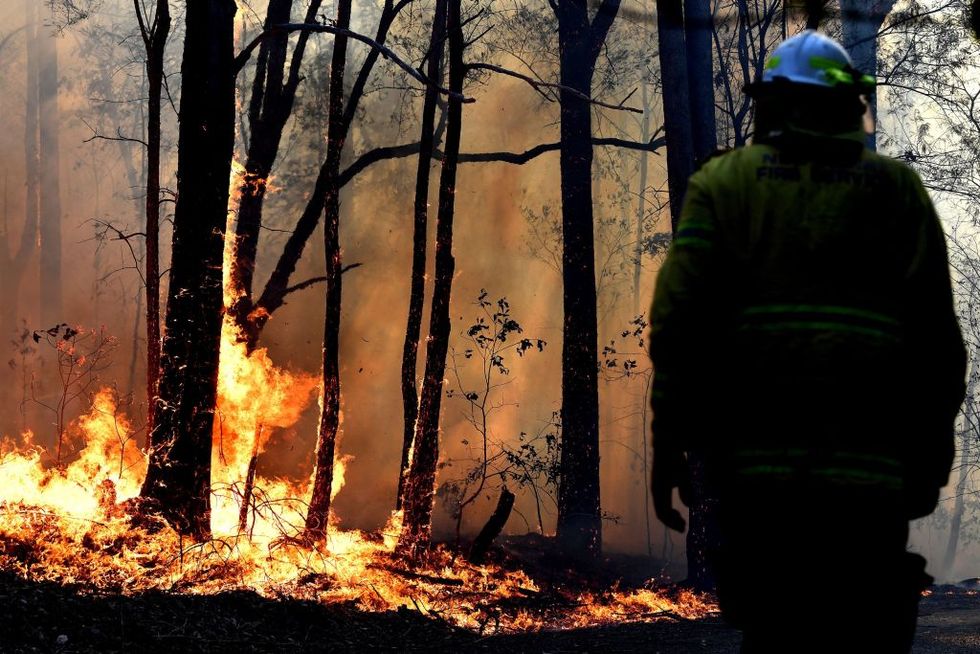 Thirty-four people in total
lost their lives
and more than 2,700 homes were completely destroyed by the flames.
Australia's wildlife numbers may never be the same ever again.
estimated
that approximately 8,000 koala bears perished in the bushfires alongside thousands of other animals and birds.
It was an utterly tragic time for Australia...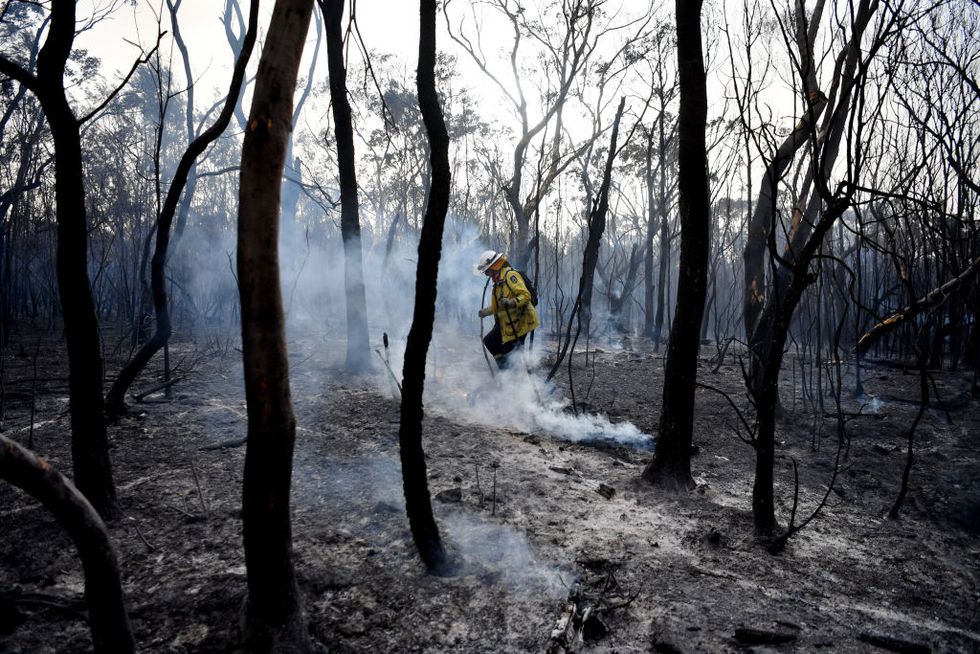 And even though they're now healing thanks to the help of volunteers all around the world, the 2020 bushfires are something the country will never get over.
And now, just to make this terrible year even worse...
California has been absolutely ravished by wildfire for the past few weeks.
Family member flying out of California this evening just sent along these photos from the flight. She said passenge… https://t.co/jF7aap3Pqu

— Oliver Darcy (@Oliver Darcy)1599443672.0
And it's showing little sign of slowing down.
The El Dorado Fire east of Los Angeles has burned more than 7,000 acres, at the time of writing.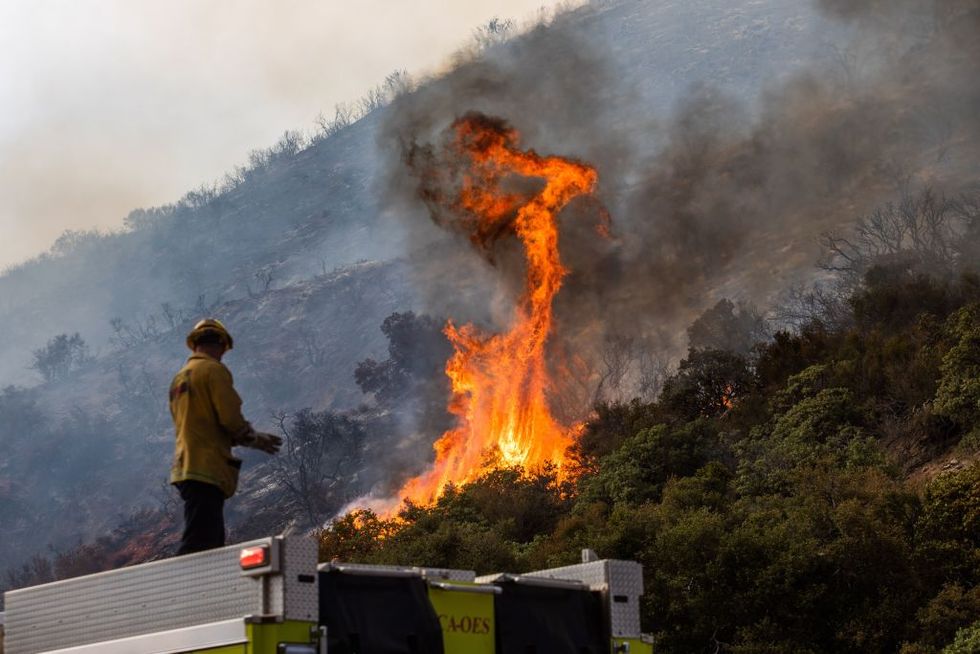 And has since prompted the evacuation of more than three-thousand residents.
More than six-hundred firefighters have been battling the blaze.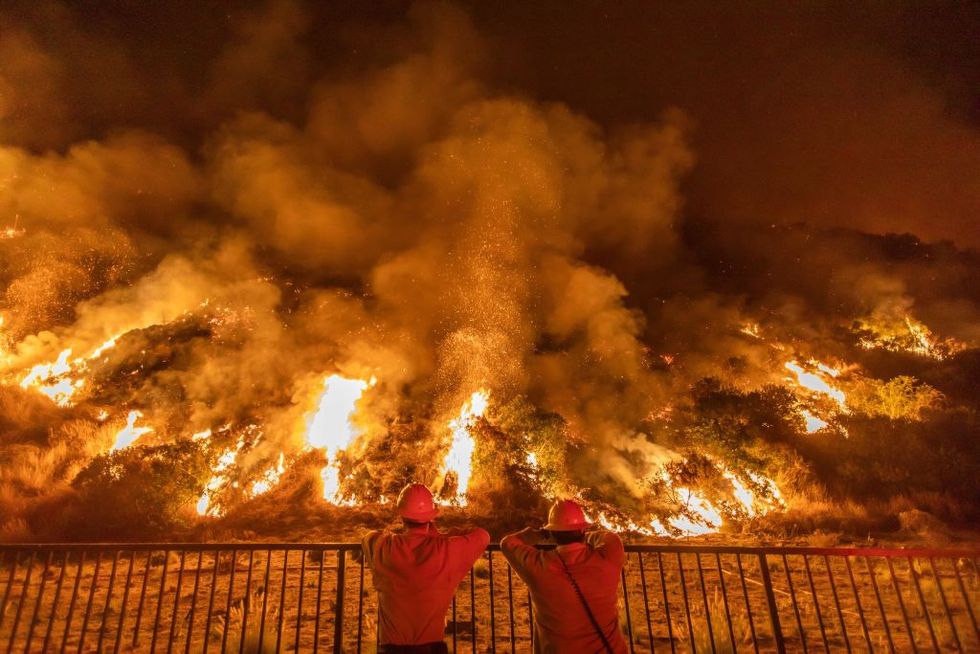 As of Sunday, the fire remained at 5 percent containment amid extreme weather conditions, in which temperatures soared to a record 121 degrees.
The fire is so huge that at can be seen from space.
View of El Dorado Fire from my backyard🥴 https://t.co/i8W2BrGWw9

— Jazmine (@Jazmine)1599359546.0
And is one of twenty-two major fires burning in the state.
 California Governor Gavin Newsom declared a state of emergency in 5 counties on Sunday.
El Dorado Fire is now well established, going to be a long week https://t.co/WMN970nbtB

— Ryan Vaccaro (@Ryan Vaccaro)1599331174.0
Including in San Bernardino County due to the El Dorado blaze.
And now, law enforcement have managed to determine the cause of the fire.
El dorado fire 9pm Saturday evening Bryant and Yucaipa blvd. https://t.co/xQLJj1Ih1j

— Angie (@Angie)1599382822.0
Officials say the devastating blaze was started by a smoke-generating pyrotechnic device.
These devices are often used at gender reveal parties to generate pink or blue smoke.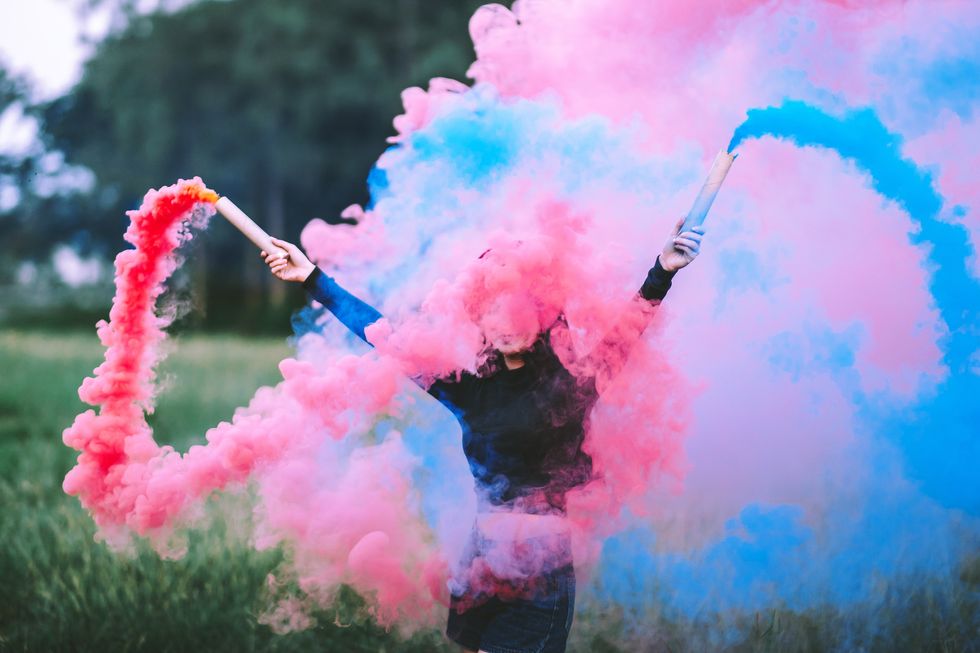 In a press release, the California Department of Forestry and Fire Protection announced the fire started just after 10:20 am in the El Dorado Ranch Park in Yucaipa.
They said the following:
California Wildfire Started During A Gender Reveal Party, Officials Say: The El Dorado Fire, which has burned more… https://t.co/NBFirm6YRE

— #SaveAYear (@#SaveAYear)1599469592.0
"CAL Fire reminds the public that with the dry conditions and critical fire weather, it doesn't take much to start a wildfire," the news release said.
The statement continued.
According to the Daily Mail, Bennet Milloy, spokesman for the department said those responsible were at the scene when the fire began.
EXTREME Fire behavior on the #ElDoradoFire created a fire whirl. https://t.co/K3e9PeJ3Yx

— SoCalFirePhoto (@SoCalFirePhoto)1599431257.0
"We know how it started because they were still there," he said. "That, and the fact that there were surveillance cameras in the park."
The people involved could allegedly now face jail time and a huge fine.
WATCH: Aerial footage shows the El Dorado Fire burning in Southern California. The blaze was started by a pyrotechn… https://t.co/KgPtKDqrrg

— CBS News (@CBS News)1599472828.0
The criminal charges could fall under "a variety of charges," he said - which would be more severe if homes were destroyed. The family could also be hit with violations of public resources codes and even arson, under California's penal code section 452. As per the Daily Mail, arson convictions can result in a sentence of up to 9 years.
The woman who is widely credited as the person who popularized gender reveal parties has even spoken out.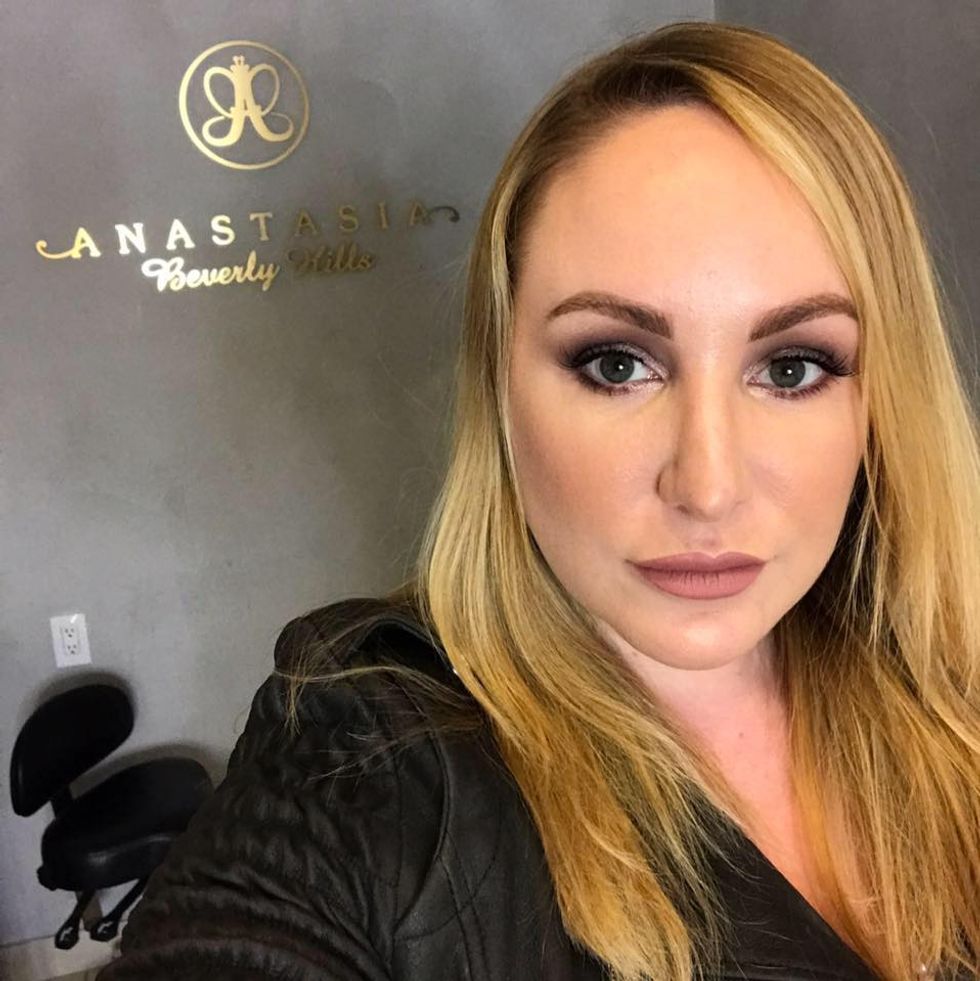 And she is
far
from happy.
Jenna is believed to have started the gender-reveal trend after writing a blog post back in 2008.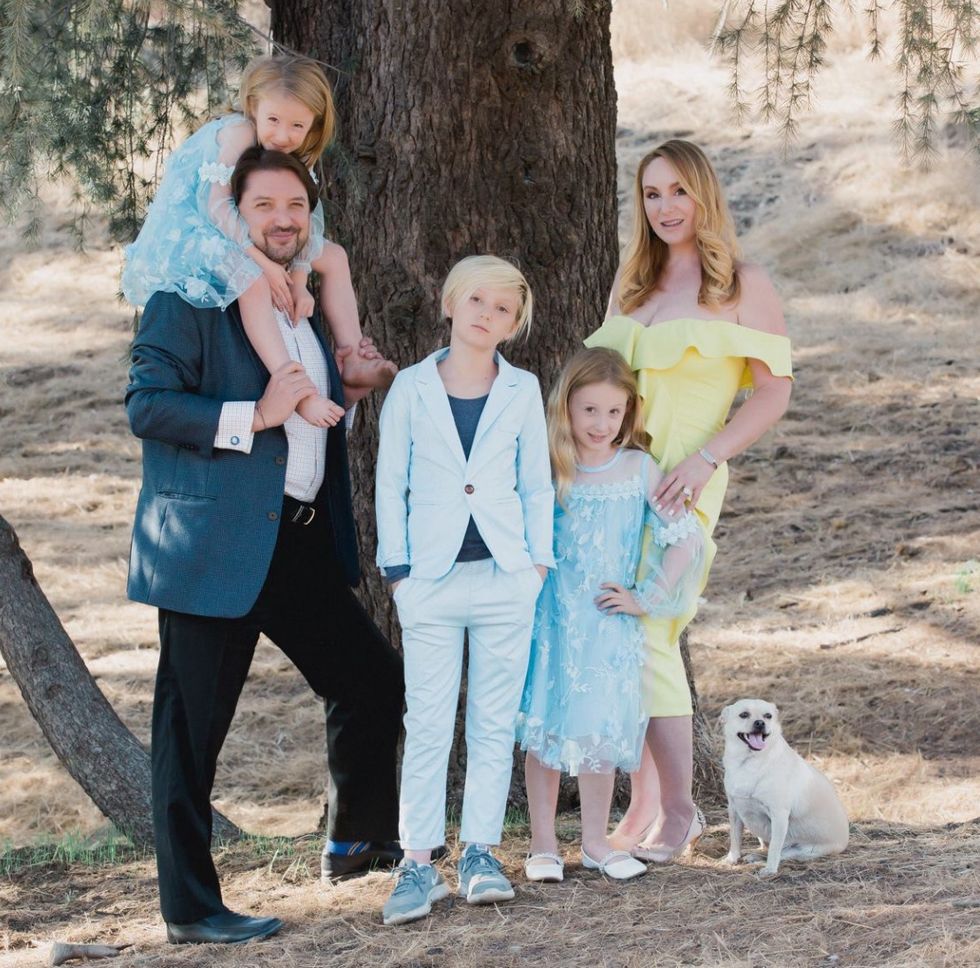 During that post, she detailed how she revealed the gender of her baby with a cake that had pink icing on the inside.
But, in a Facebook post on Monday, Jenna Karvunidis wrote that it was time to "stop having these stupid parties."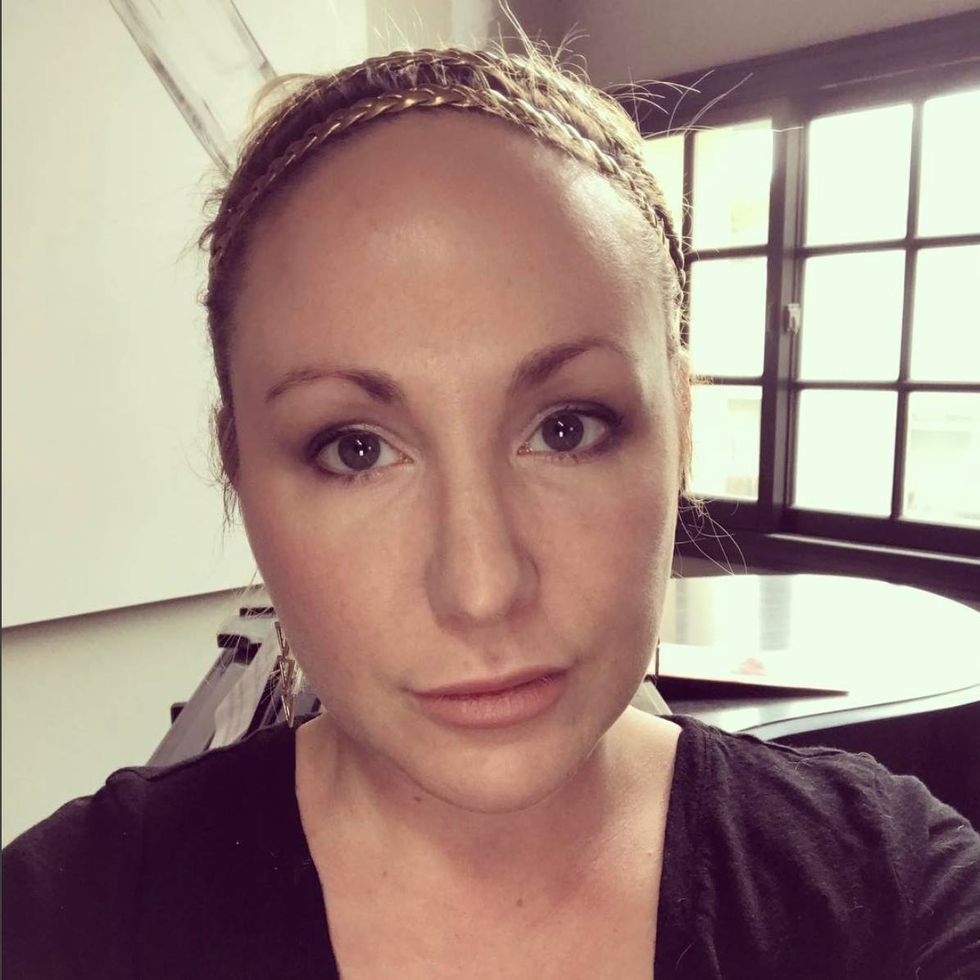 "For the love of God, stop burning things down to tell everyone about your kid's p*nis. No one cares but you," she wrote.
Jenna went on to cite "toxic masculinity" as a reason for people feeling the need to explode something.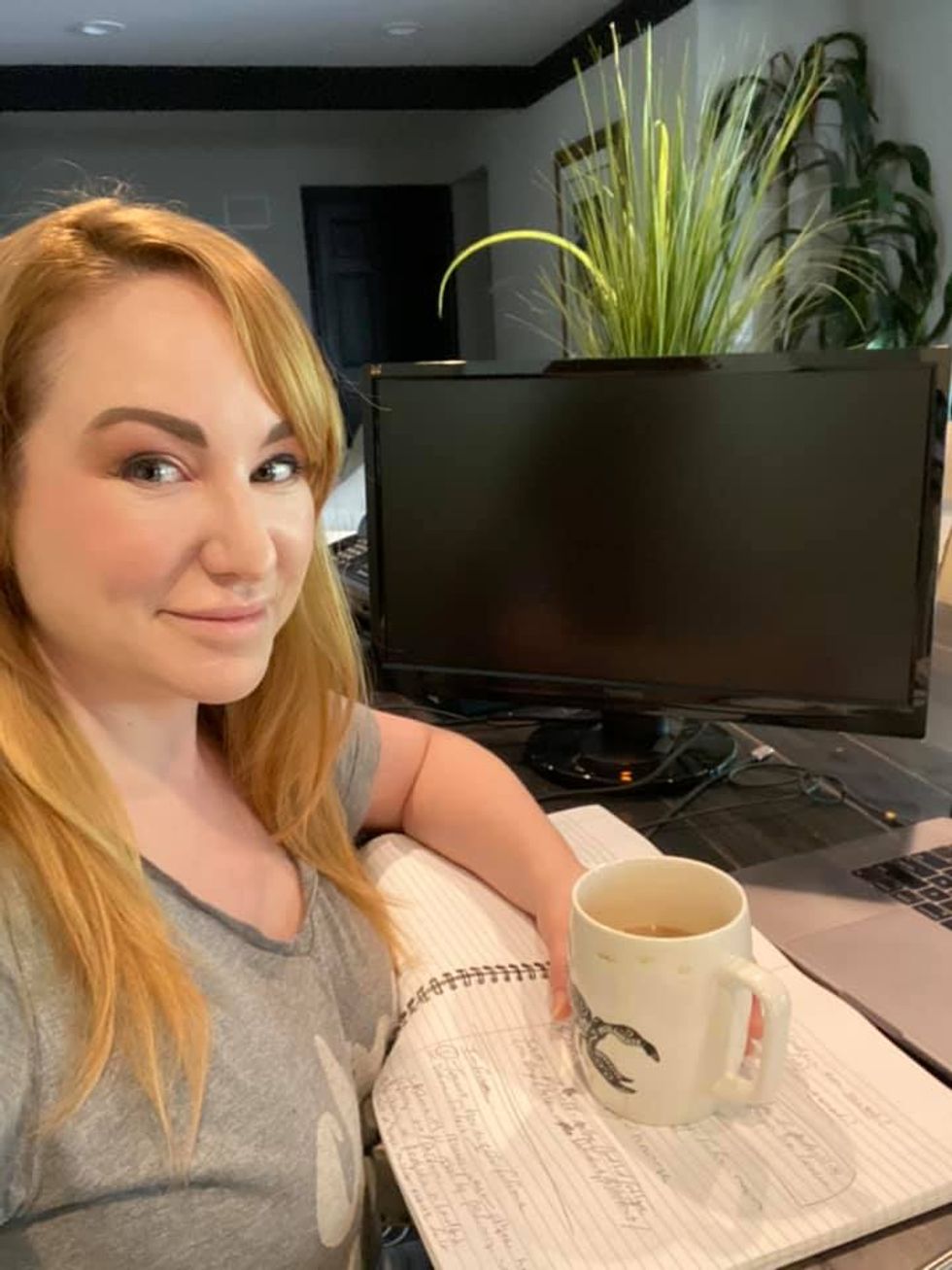 "It was 116 degrees in Pasadena yesterday and this tool thought it would be smart to light a fire about his kid's d---. Toxic masculinity is men thinking they need to explode something because simply enjoying a baby party is for sissies."
Jenna was quick to point out that that there's a difference between her gender reveal and the bigger-scale ones involving pyrotechnics.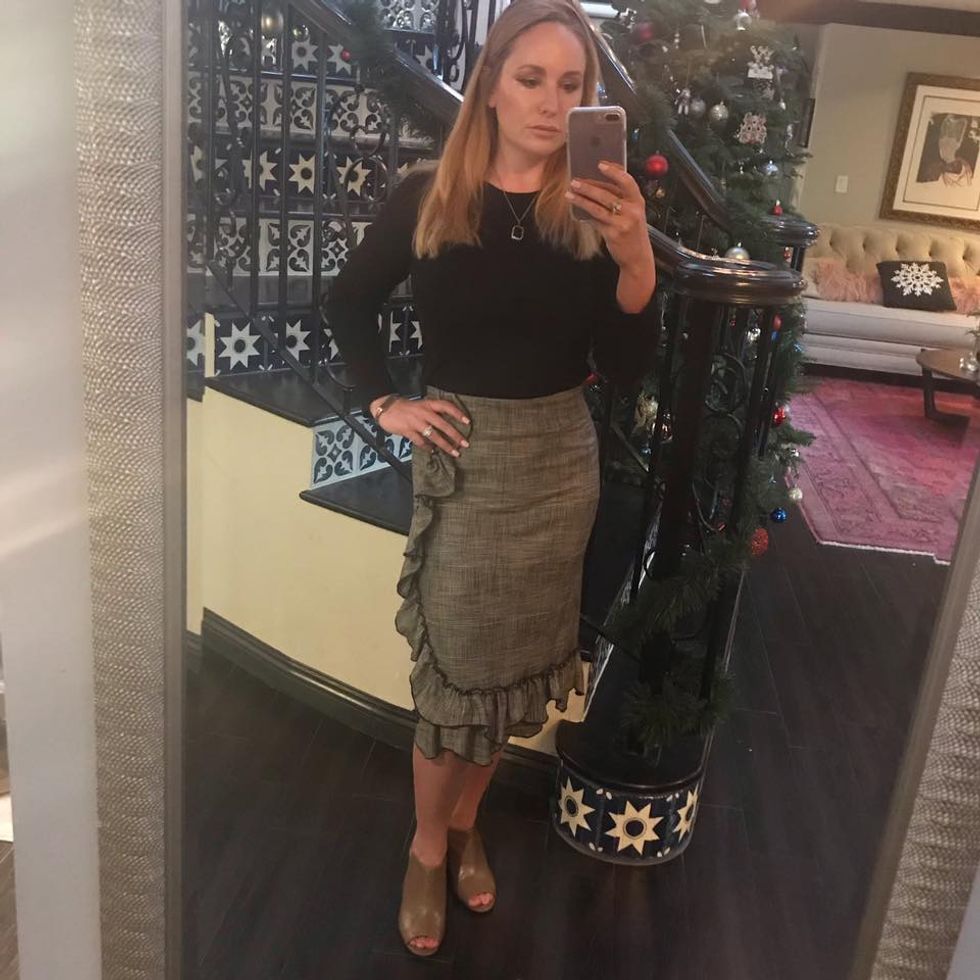 "Excuse me for having a cake for my family in 2008. Just because I'm the gEnDeR rEvEaL iNVeNtoR doesn't mean I think people should burn down their communities," she wrote. "STOP."
Although, this isn't the first time Jenna has expressed regret over kickstarting the popular trend.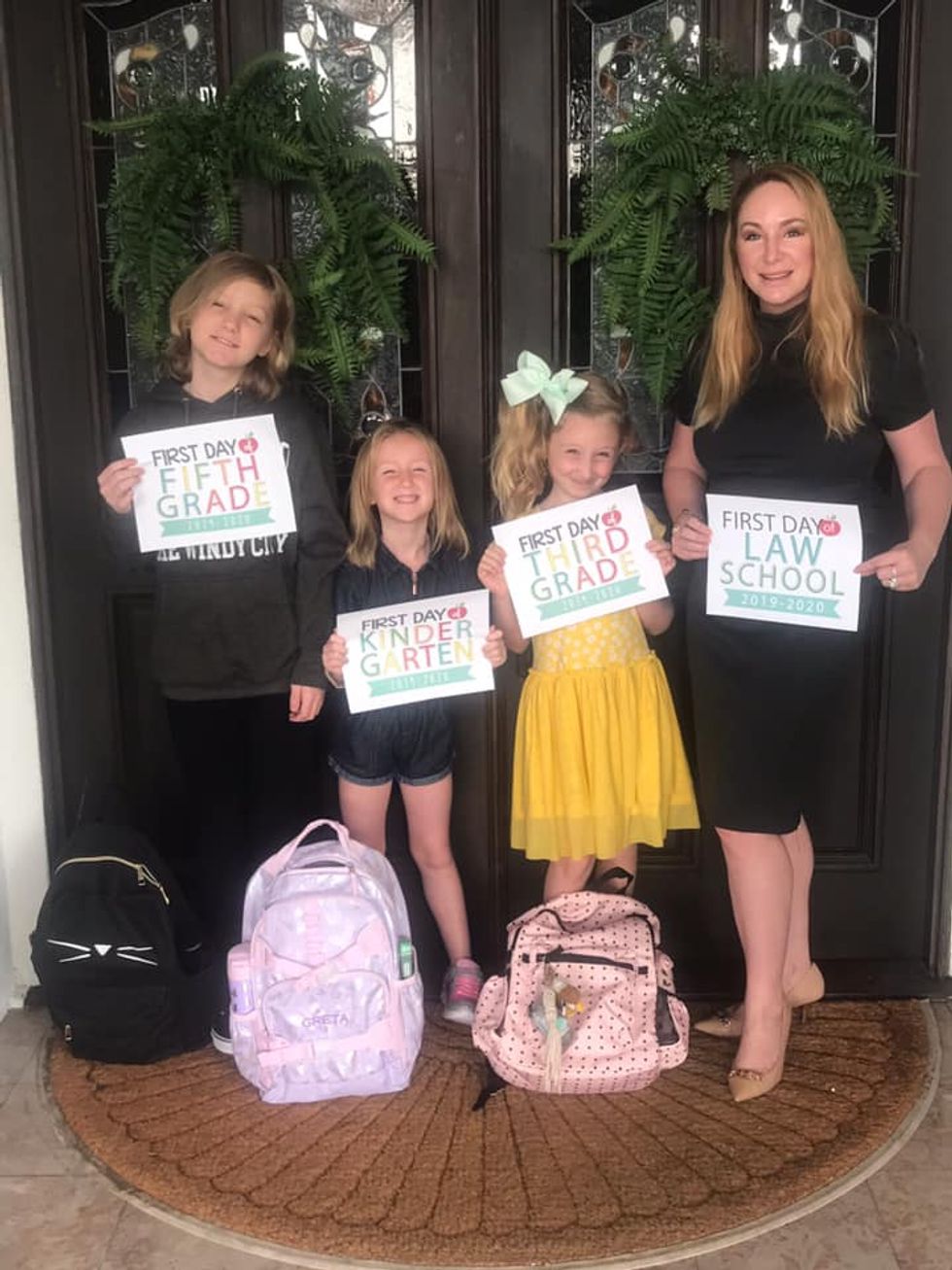 Last year, she wrote about how she now has "mixed feelings" about celebrating a child's gender before they are born. "Who cares what gender the baby is?" Jenna wrote in the post. "I did at the time because we didn't live in 2019 and didn't know what we know now — that assigning focus on gender at birth leaves out so much of their potential and talents that have nothing to do with what's between their legs."
And now it's come to light that this wasn't even the first accident.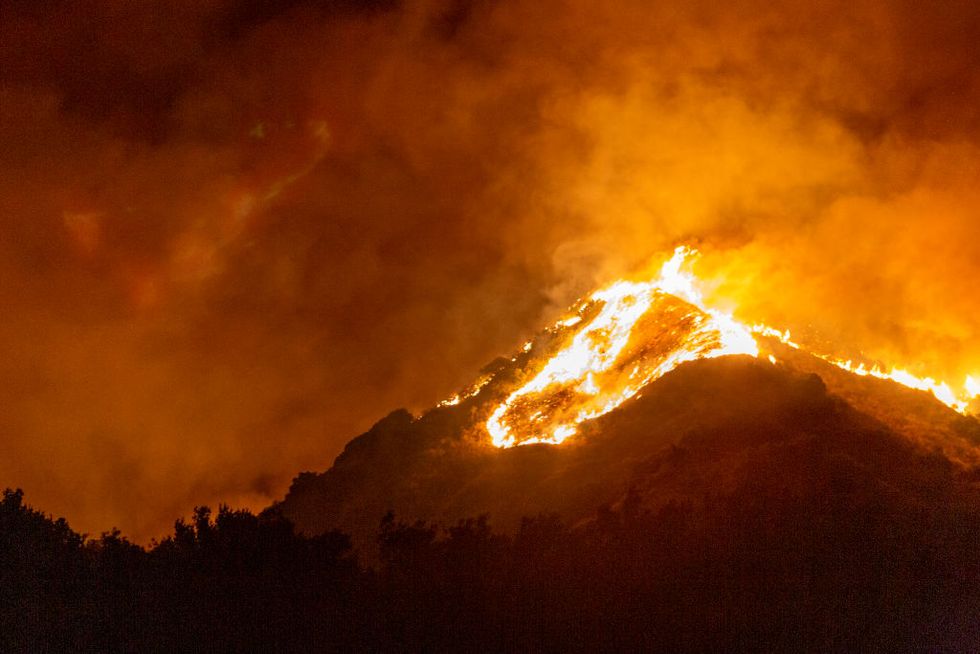 A similarly destructive incident took place in Green Valley south of Tucson, AZ, in 2017...
It came courtesy of Border Patrol agent, Dennis Dickey.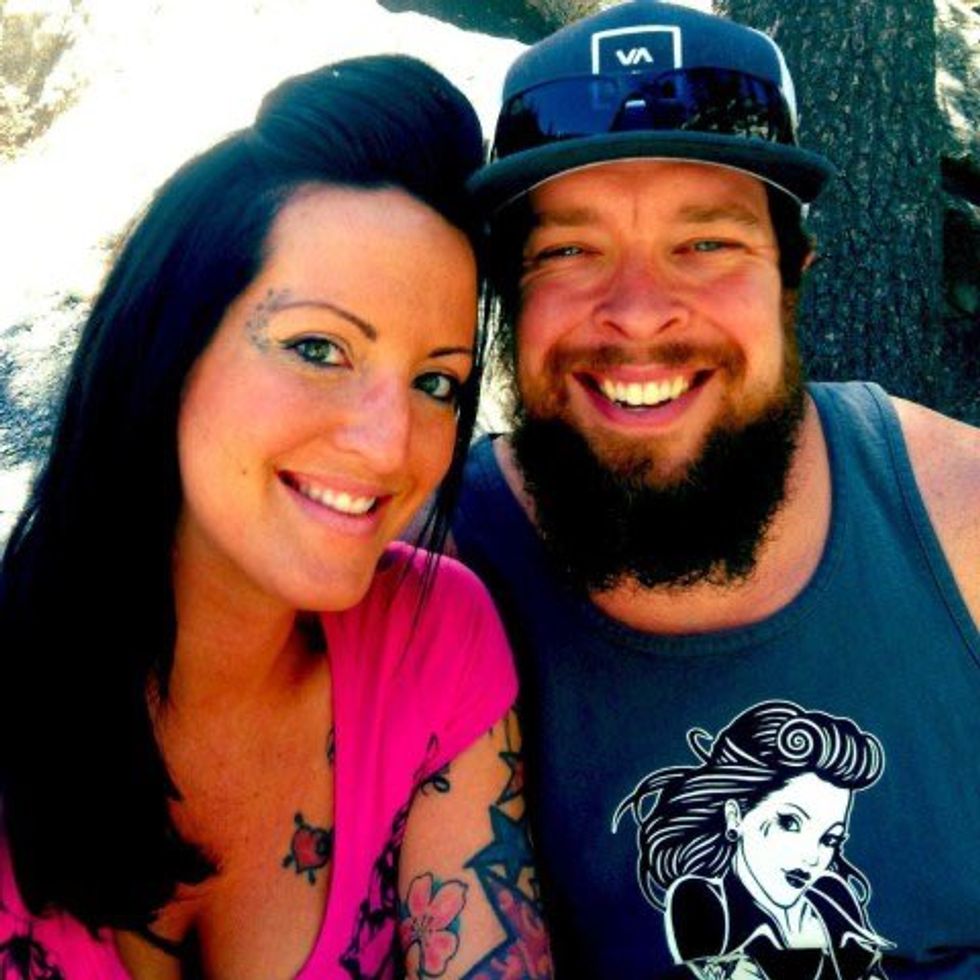 His gender reveal involved blowing up a large amount of the explosive material Tannerite.
He then shot at the target with a powerful rifle.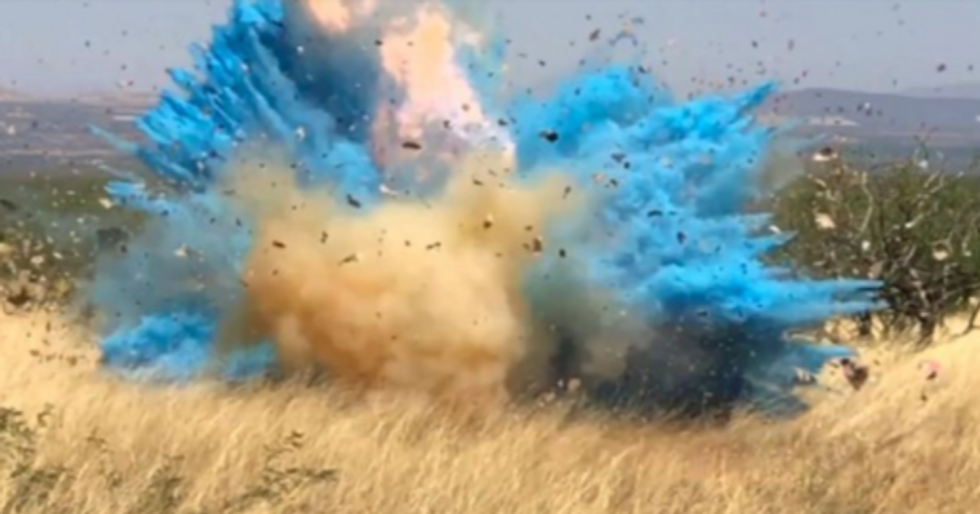 Unsurprisingly, it blew up, revealing the gender of his unborn baby to be male. Unfortunately, the explosion quickly got out of control.
The fire destroyed 47,000 acres of forest and caused $8 million in damages.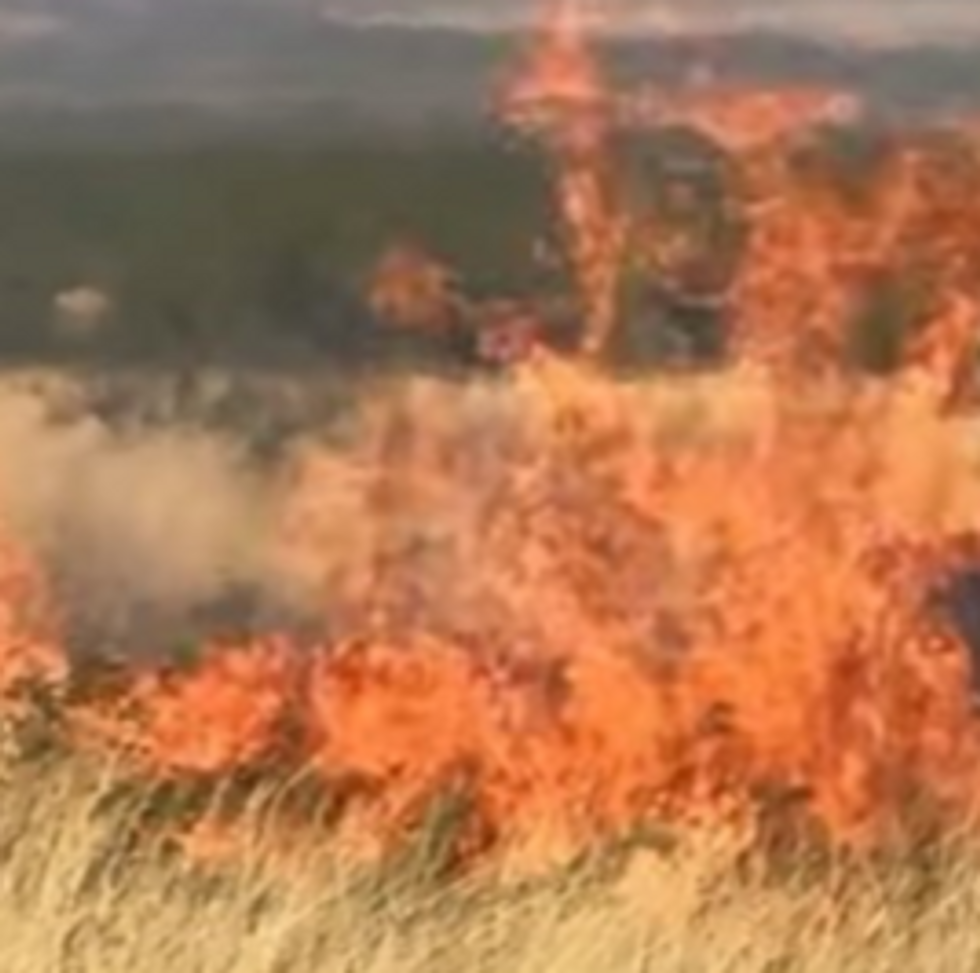 Dickey received 5 years' probation for a misdemeanor violation by the US Forest Service and an $8 million fine. Want more information on the current wildfires? Scroll on...