Outrage has been sparked this week after a Californian SUV was spotted with a license plate saying "ASN FLU"…
Which sadly adds to the numerous attacks made on the Asian community here in America.
Here's the full story.
Warning: This article contains footage and information that some readers may find upsetting.

Now, hate crimes against the Asian community here in the United States have been rife for quite some time…
But tragically, awareness hasn't been as apparent as it should have been.

Especially since the pandemic kicked off last year…
Asian Americans have been receiving hate and abuse like never before due to the fact COVID-19 originated in China which, we must say, is utterly disgusting.

Nobody deserves to be abused and attacked because of their race…
And, even more tragically, killed.

Well, last month's horrific events were a prime example of this kind of hate…
And they left the entire world completely stunned.

On the evening of March 16th, twenty-one-year-old Robert Aaron Long went to 3 local spas and shot dead 8 innocent people in Cherokee and Fulcon County, Atlanta.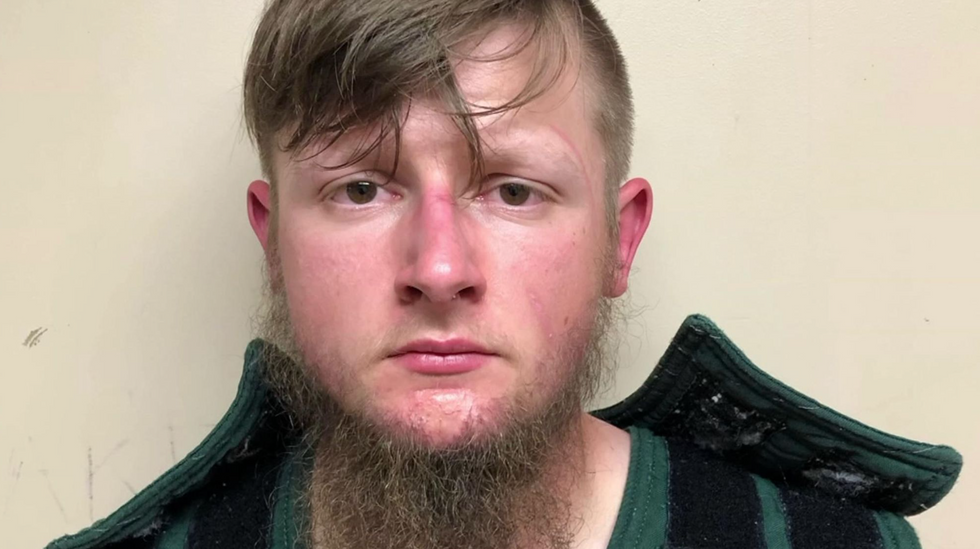 As per the New York Times, 4 people died in the first shooting at Young's Asian Massage, which was reported at around 5 pm. Just a short while later, Long targeted the Gold Spa where he shot dead 3 women.

Shots were then fired nearby at the Aromatherapy Spa, where the body of another woman was found.
8 people in total tragically died.

The victim's names were:
Delaina Ashley Yaun, thirty-three.
Paul Andre Michels, fifty-four.
Xiaojie Yan, forty-nine.
Daoyou Feng, forty-four.
Soon Chung Park, seventy-four.
Hyun Jung Grant, fifty-one.
Suncha Kim, sixty-nine.
Yong Yue, sixty-three.

Utterly heartbreaking.

Long was arrested a few hours after the shootings following a manhunt…
And although he is now in police custody facing 8 counts of murder and a charge of aggravated assault, people are feeling angrier than ever.

Many took to social media to share their shock and heartbreak over the attack…
Alongside their anger over how yet another shooting has been allowed to take place here in America.

It's clear that many strongly believe this was a racially motivated attack…
And people have been rallying together both on the streets and online in protest of this kind of terrorism and, of course, to demand justice for America's Asian communities and the victims who lost their lives in this ruthless attack.

But despite the protesting and the awareness being raised…
This kind of despicable hate crime is still happening.

Which is what brings us back to today's story.
A photo of a derogatory license plate on a California SUV was posted on social media last month and people have been left utterly sickened.

The SUV was spotted proudly brandishing a "Trump" bumper sticker…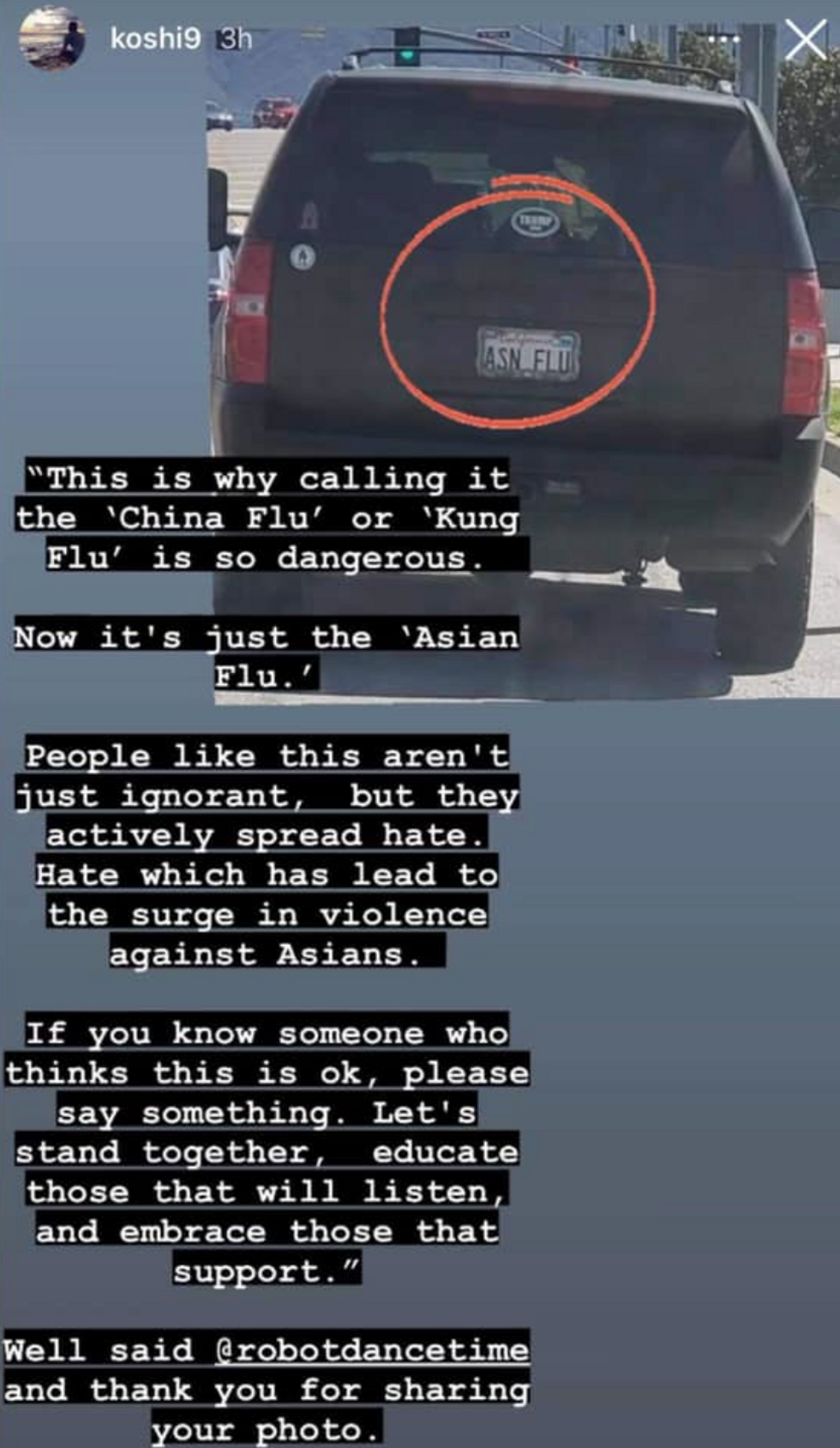 Right above the personalized license plate saying "ASN FLU."
"This was sent to me by a friend of mine – her friend was behind this car. WTF? Come on…really? What kind of person 'bleeping' does this?" the Facebook user who uploaded the snap asked.

Coronavirus has sadly been referred to as the "Asian Flu" by many Americans…
Which is not only racist, but it is also extremely ignorant and cruel.
Let's hope the people behind these kind of despicable crimes will serve justice soon.