If you think back to the early '00s, one of the biggest names in Hollywood was Cameron Diaz. She'd come off the back of a range of hugely successful films, jumping from romantic comedy, My Best Friend's Wedding; to surreal fantasy, Being John Malkovich; to sexy action franchise, Charlie's Angels; to the family favorite, Shrek.
Diaz has been focusing on her personal life of late after welcoming a baby girl earlier this year. And now, she's revealed something pretty strange about her daughter's diet...
Cameron Diaz is one of Hollywood's most successful actresses...
Or at least, she was an actress. In spite of still being a big name, there are big questions about the future of Diaz's career.
In the past, Diaz could seemingly do no wrong.
It seemed like she could take on any role in any movie genre and manage to turn it into a massive success. Everything that she touched turned to box office gold.
Her breakthrough role was in The Mask.
Diaz played the bombshell romantic lead in the 1994 comedy classic and, from then on, it seemed like she was set for huge Hollywood stardom.
Her career went from strength to strength.
Diaz was next cast in a supporting role in 1997's My Best Friend's Wedding, which, despite being a fairly low-brow movie, garnered her much critical and public acclaim.
On the back of this, Diaz was cast in more starring roles.
One of her most iconic roles was the titular character in 1998 classic, There's Something About Mary, which still stands up to this day.
There was just something that really made Diaz stand out...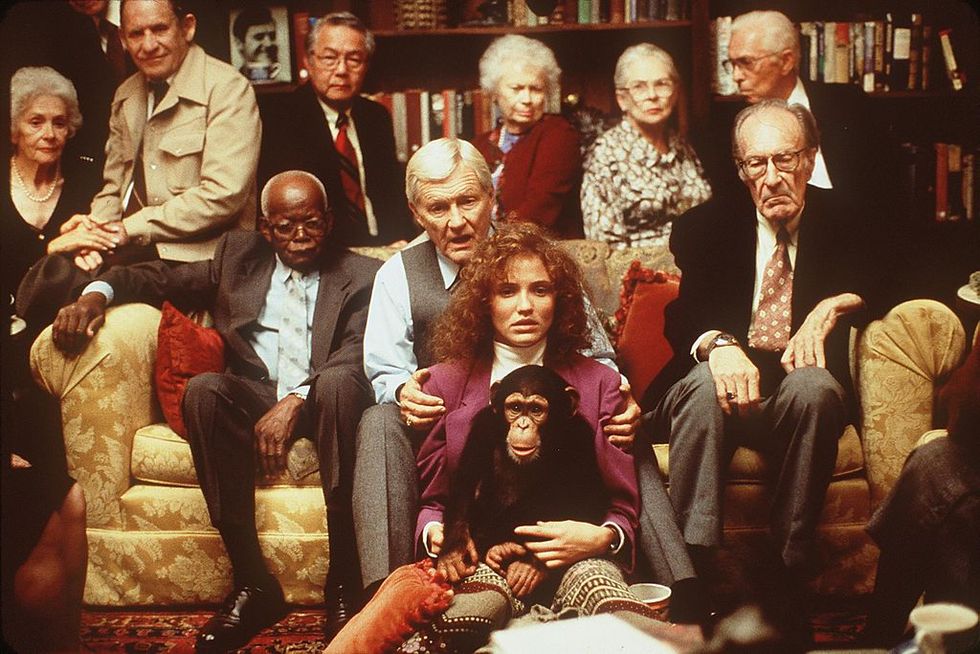 She didn't stick to just one type of movie and was keen to take risks with her career. One of these risks (which turned out to be a very shrewd decision) was starring in surrealist fantasy and cult classic,
Being John Malkovich, 
in 1999.
But Diaz was equally happy doing lighthearted, fun films, too.
One of her most recognizable performances was in the Charlie's Angels franchise. Alongside Lucy Liu and Drew Barrymore, Diaz played a private investigator working for a mysterious figure named "Charlie".
And there's another role that Diaz really made her own.
She voiced Shrek's love interest, Princess Fiona, in movies across the Shrek franchise, starting in 2001!
But Diaz cleverly managed to avoid being typecast in her early career.
For every slightly cheesy rom-com role that she took on, she also did something a little more unexpected and was often handsomely rewarded for it. One such venture was 2003's Gangs of New York, for which she earned a Golden Globe nomination.
Diaz still had relative success in the following years...
She starred in the romantic comedy Christmas movie, The Holiday, in 2006 alongside Kate Winslet, Jack Black, and Jude Law. But even at this stage, it seemed like her career was on the decline.
But fans have noticed something.
It's not just that Diaz hasn't been in any big movies recently, it's that she hasn't been in any movies at all. In fact, her last role (the remake of the musical, Annie) was back in 2014.
But if you're looking for a successful Diaz vehicle, you have to go back even further.
According to the review site, Rotten Tomatoes, the last Diaz movie that was certified "fresh" was Who Is Norman Lloyd, which came out all the way back in 2007.
And many of Diaz's movies since have been pretty much universally panned.
Diaz has been on the wrong end of some pretty scathing reviews for many of her post-2007 movies. Some choice quotes include "
unbelievably awful
," and "
wince-inducing
".
The problem is that her success rate isn't what it used to be.
In fact, it seems that for every successful film that Diaz has made in more recent years, there has been at least one massive flop - for example, 2014's Sex Tape, which was universally panned.
Many have a certain suspicion about Diaz's career.
She started incredibly strong, starring in a range of different, hugely critically acclaimed and commercially successful movies. This kind of success has been hard to follow in more recent years.
Many worry that Diaz peaked too early.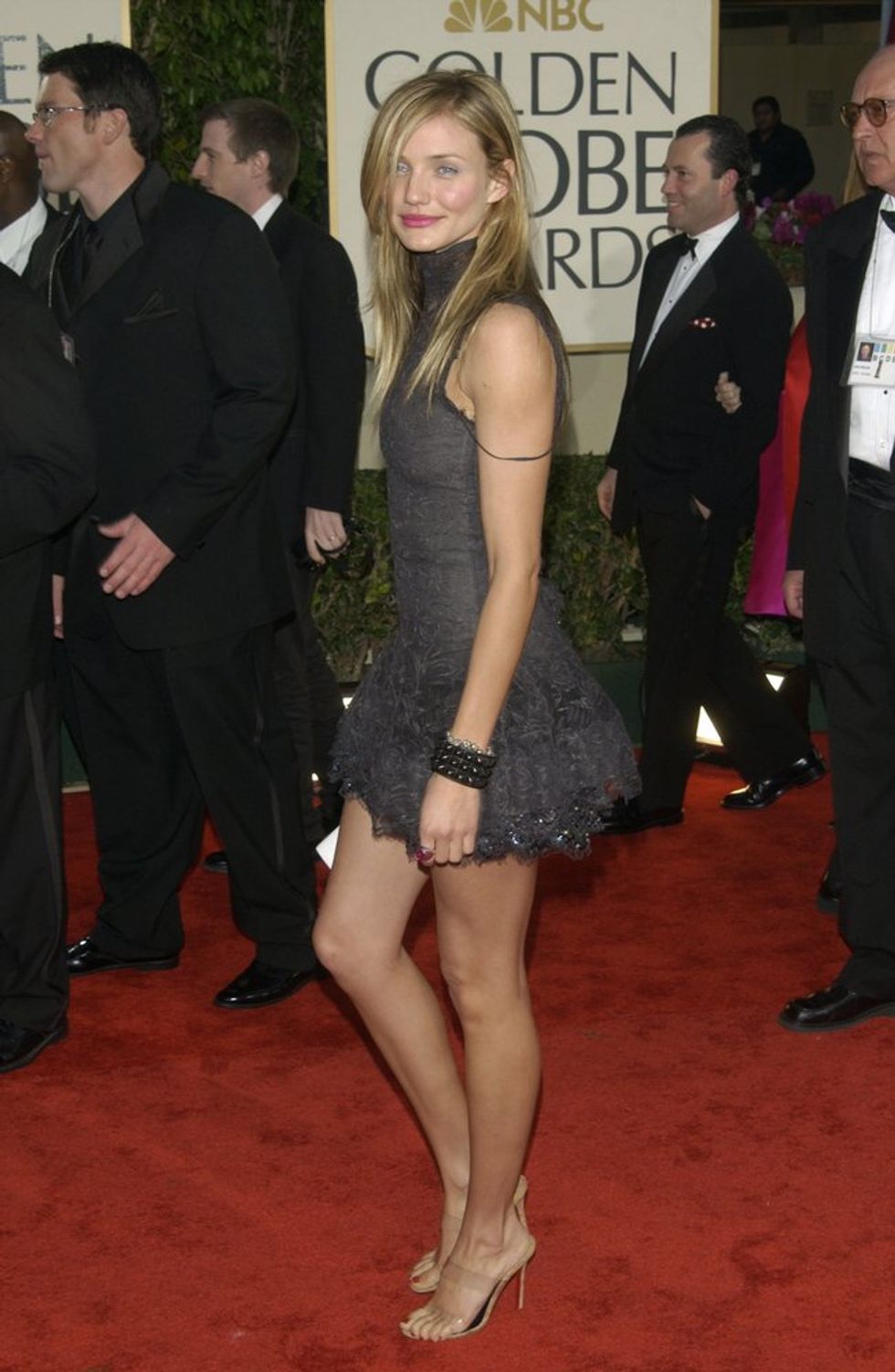 Diaz has earned a good amount of acting accolades, including four Golden Globe nominations and a New York Film Critics Award - but these all happened fairly early in her career.
But there are other reasons for the problems that Diaz's career is facing.
Many point to the fact that she's seemed to stick firmly to her comfort zone in more recent years. In the past, Diaz was fairly experimental in her acting range, but her most recent movies tend to be firmly in the silly rom-com category, like 2008's What Happens In Vegas.
People point to a few of Diaz's later choices as being too "safe."
2012's What To Expect When You're Expecting was also widely criticized for being too obvious and cheesy.
But that's not all.
Another thing that critics point to as a reason for Diaz's career downturn? The way that the Shrek franchise has hung around, like a bad smell, for way, way too long.
As the world waits for the fifth installment of the series, it seems up in the air as to whether Diaz will be involved at all.
It seems that the latter years of Diaz's career have been marked by poor choice after poor choice.
Some also have other suspicions about Diaz.
Since she was such a huge star at the beginning of her career, it seems as though she doesn't really need to work anymore - at least, not out of financial requirement.
Plus, it's possible that her passions now lie elsewhere.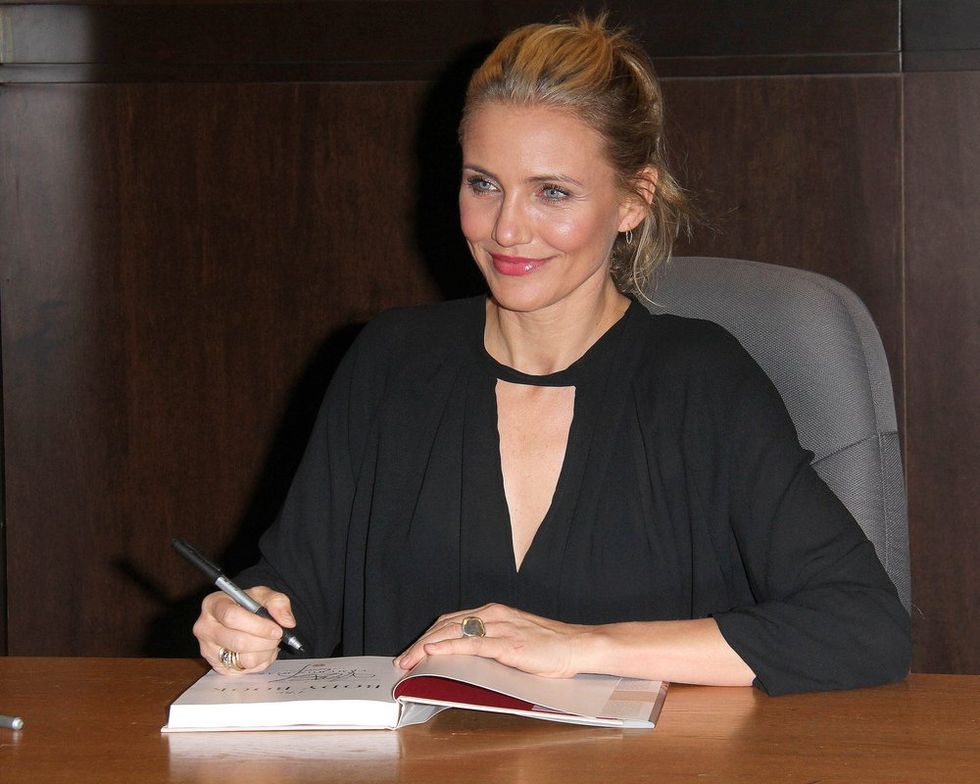 As her acting career has trailed off, Diaz has started pursuing writing instead. She published 
The Body Book 
in 2013, and it went straight to number two on the New York Times bestseller list. She followed this with 2016's 
The Longevity Book.
Rumors of Diaz's retirement have been going around for a while.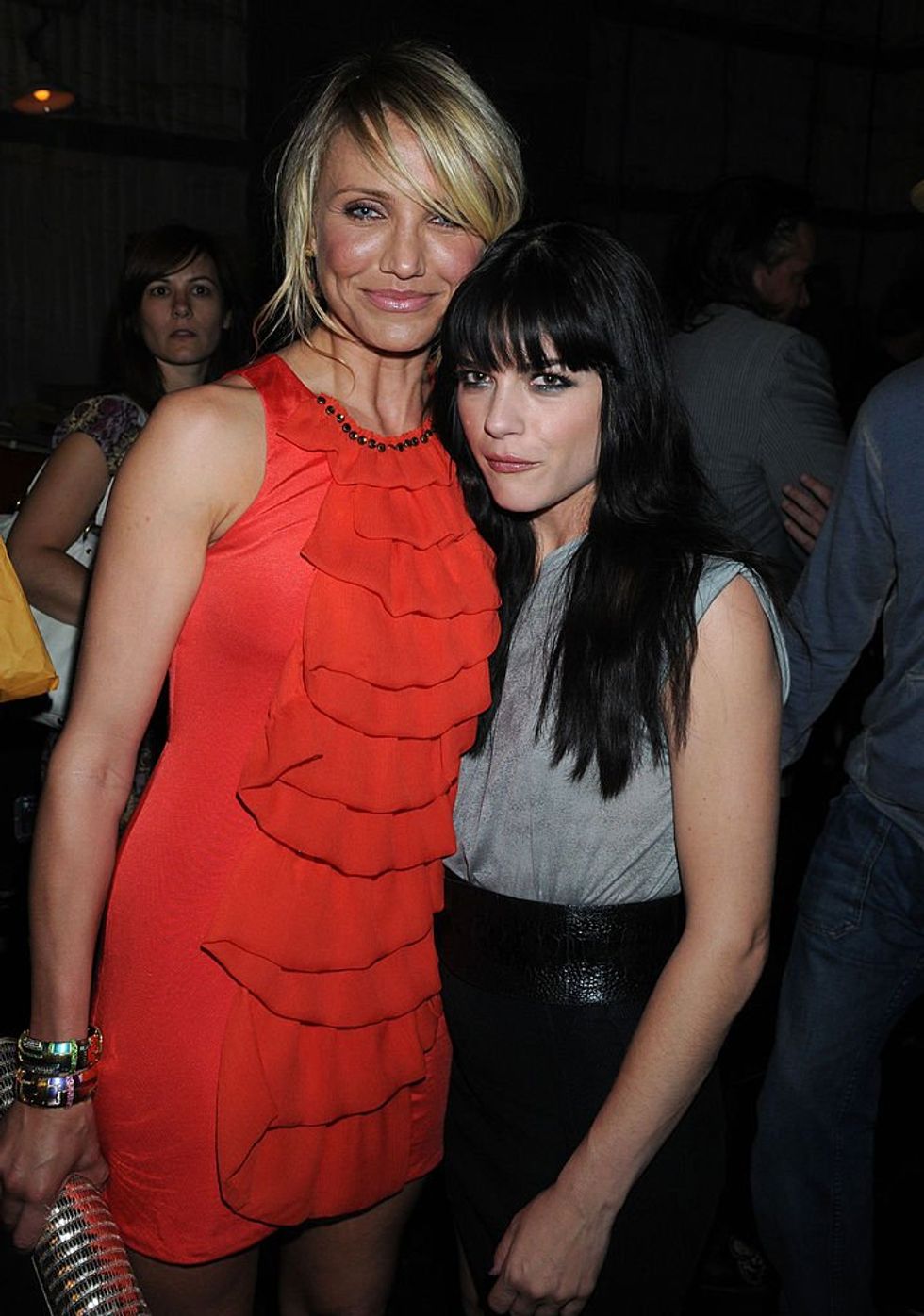 But they escalated when Selma Blair spoke about Dias being "done" to the
Evening Standard
. Blair later said in a now-deleted Tweet, "BREAKING NEWS Guys please, I was making a joke in an interview. CAMERON DIAZ is NOT retiring from ANYTHING".
But Diaz herself has also got in on this "joke".
Speaking to
Entertainment Weekly
about a potential 
The Sweetest Thing 
sequel, Diaz said, "I'm semi-retired, too, and I'm actually retired, so I would love to see you ladies".
Perhaps Diaz has been put off acting by the harsh criticism that her latest films have received.
It's true that Diaz had borne the brunt of some pretty harsh commentary in recent years - and we can't imagine that this would exactly encourage her to get back into making movies.
But who cares about any of that anymore?
Because we've just heard the best news!
For those who don't know, Cameron Diaz has been dating Benji Madden since 2014.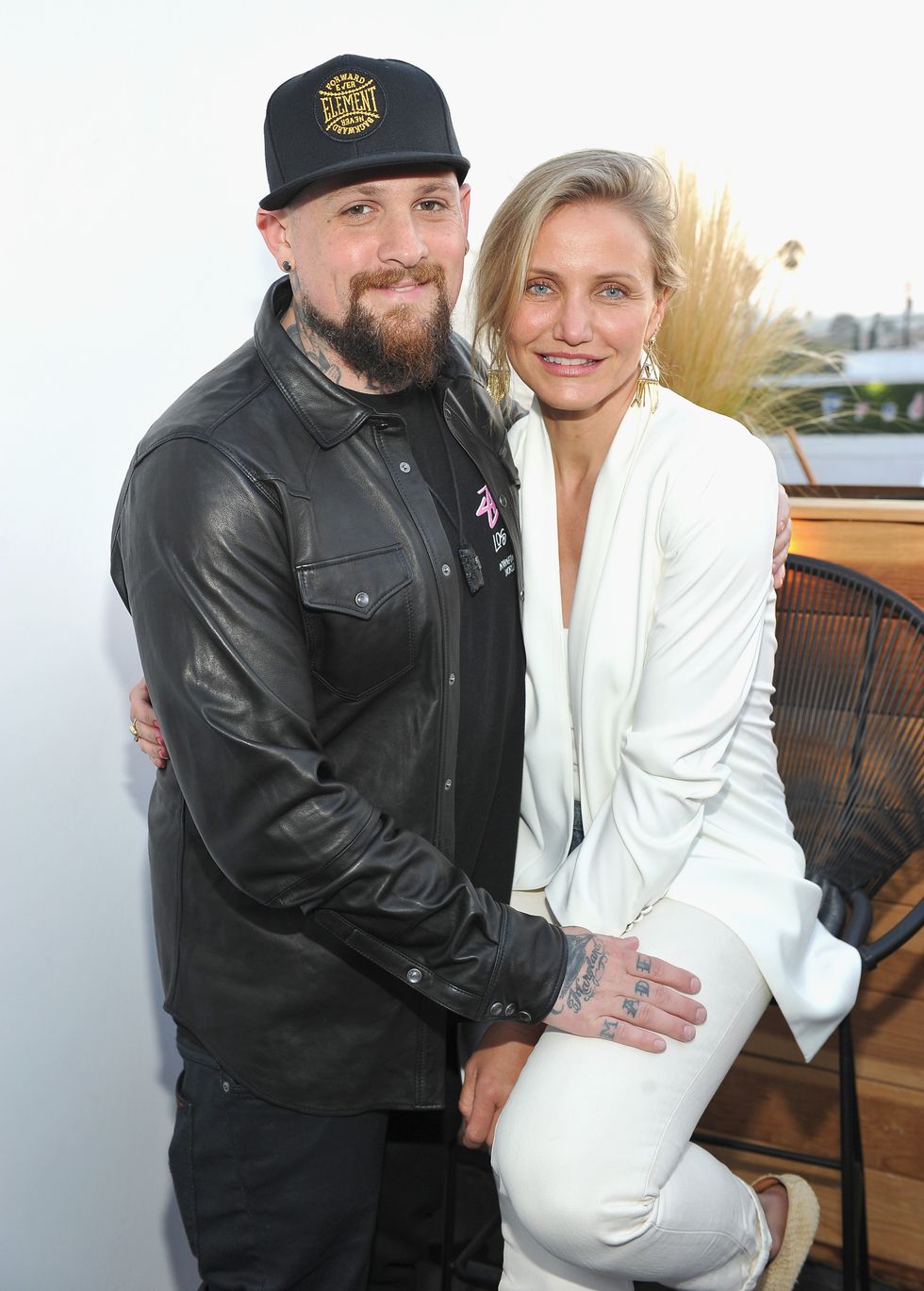 They married in January 2015 and have continued being the cutest ever since.
Benji Madden is the lead guitarist and backing vocalist for the band Good Charlotte...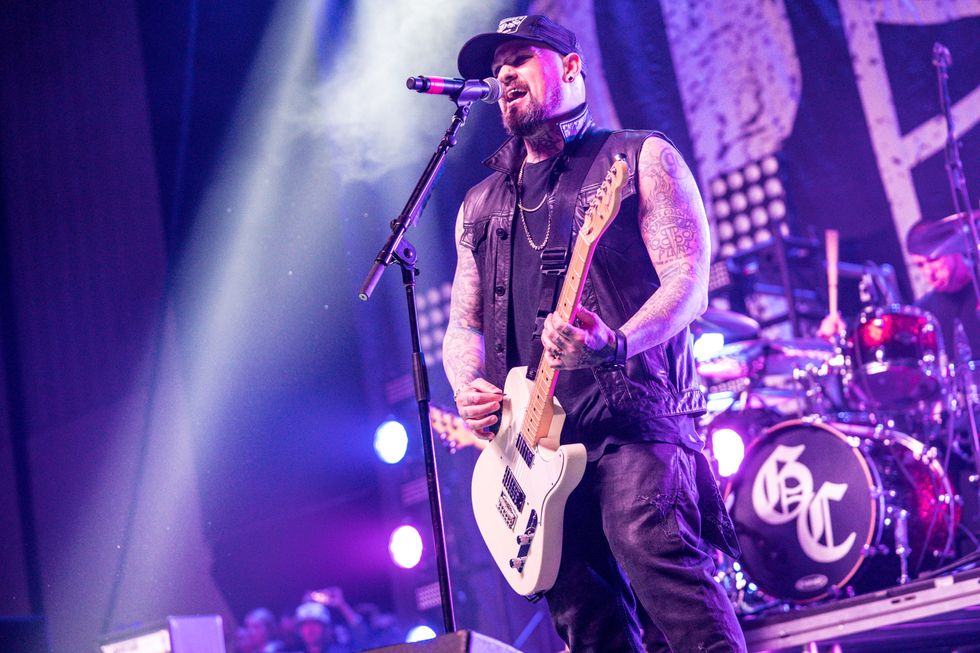 And Diaz seems pretty loved up. "Getting married to him was the best thing that ever happened to me," she told
Instyle
last year. "My husband's the best. He's the greatest human being, and he's my great partner." Aw!
The pair keep their relationship pretty private...
How did I not know Cameron Diaz and Benji were even a thing, never mind MARRIED?! This is wonderful news to be getting all at once 😊

— Debs 🏴󠁧󠁢󠁳󠁣󠁴󠁿💙🇪🇺 (@Debs 🏴󠁧󠁢󠁳󠁣󠁴󠁿💙🇪🇺)1578081670.0
And it shows! People are taking to Twitter to express their surprise that Diaz is
married
, never mind
a mom!
I mean, we certainly didn't see a baby coming...
But we couldn't be happier for the pair!
Although some aren't so impressed with the choice of name...
2020 was going fine and then I found out that Cameron Diaz named her daughter Raddix and now everything is absolute shit again

— liz (@liz)1578081301.0
Yikes
...
But now, Diaz has opened up about her experience of motherhood on The Rachael Ray show.
"'The first 4 months, I cooked every single meal,"
she said.
"I love to cook for my husband, I love to cook for my child now. Being able to make the food for her has been incredible."
"Raddix never got anything pureed. She's had garlic from day one, you know?"
"She eats bone marrow, and she eats liver and she loves...I put herbs in everything you know, thyme and dill, sage, everything, she just loves all of it."
Want some more celebrity baby news? Scroll on ...