Are you a dog person? If so, how far would you go to proclaim your love for man's best friend? Would you buy your canine luxury treats? Would you move closer to their favourite park? Would you take them on a dog-friendly vacation?
Now, thanks to a new Etsy store named Slashpile Designs, you can buy a friendship necklace for you and your favourite pet. That's right, you can show everyone that your "best friend forever" walks on four legs, eats out of a bowl, and isn't shy to public urination!
Let's be honest, who wouldn't want to share matching jewellery with their canine companion?
We'll talk you through the product and take you on a brief tour of some famous dog lovers. 
The new summer accessory has arrived.
And it's a necklace that you can share with your dog. 
Friendship bracelets and necklaces were all the rage back in the early naughties.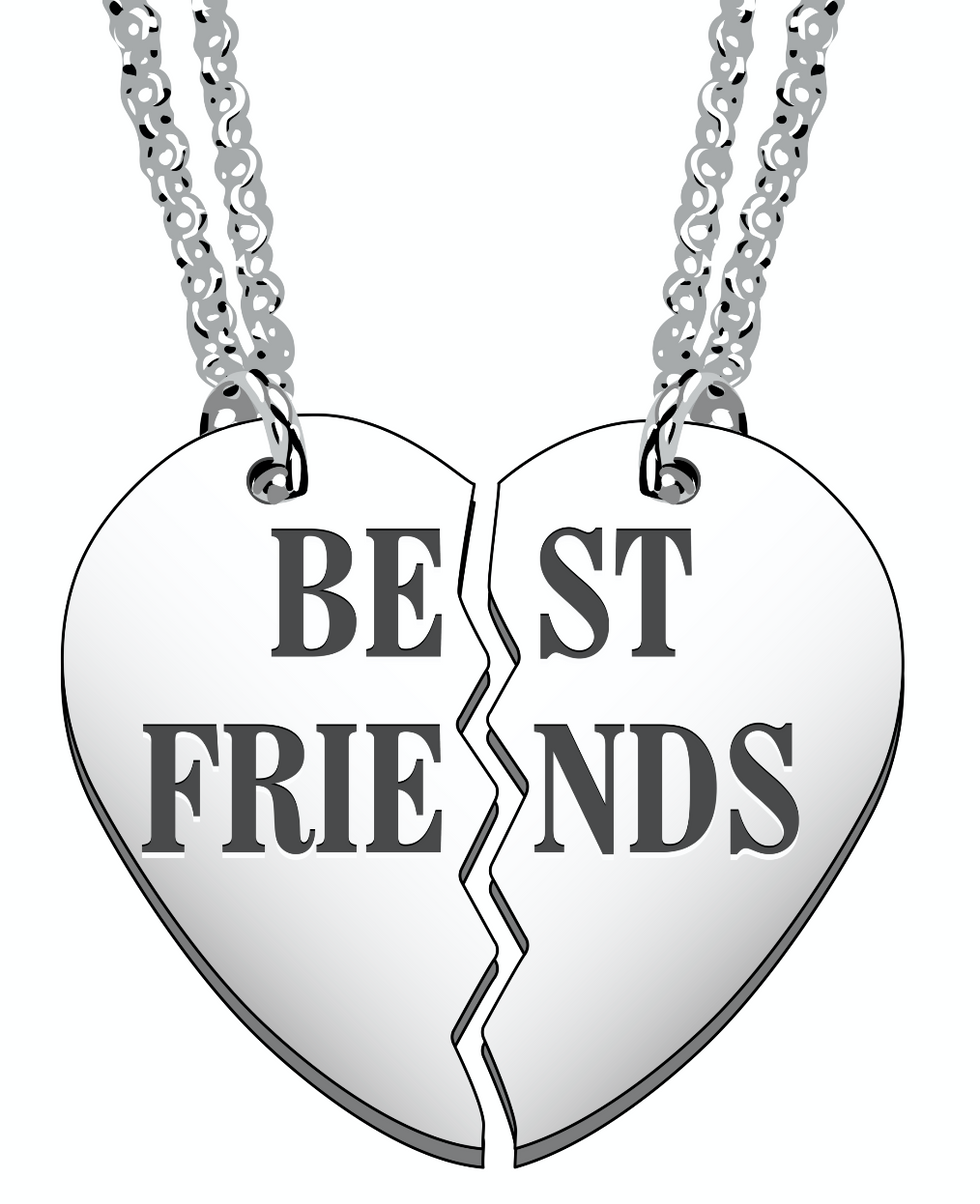 And now they're seeing a re-emergence!
Remember this scene from Friends?
Well, imagine, in this case, that Mathew Perry is actually a golden retriever. It's surprisingly easy. 
Slashpile Desings.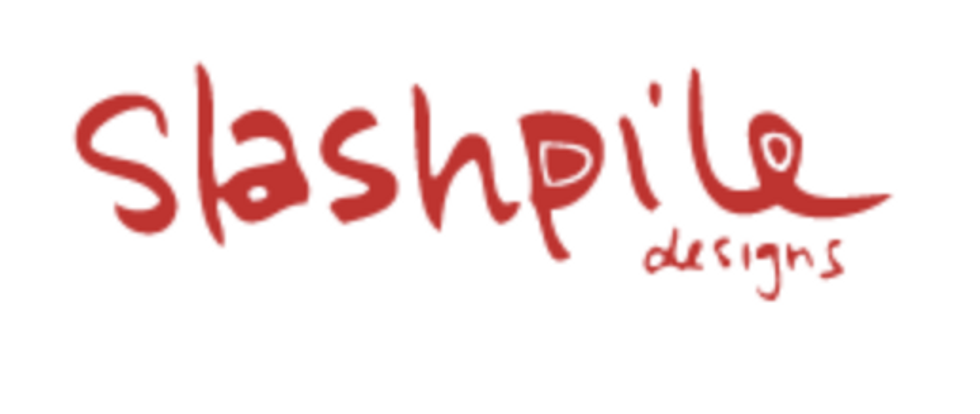 The new Etsy store has begun to market a doggy friendship bracelet (and necklace), and at the very reasonable price of… 
£59.61
Oh wow, that's only $80… very affordable… 
And for an extra £19 ($24.50)
You can get them engraved!
Although, you'll probably have to fork out a little more to teach your dog to read.
And rest assured,
The description of the set reads: "The jump rings on the tag are soldered closed for extra security, so they won't open during playtime." 
"Would it fit my lil buddy?", we hear you ask.
The round dog collar tag is 3/4" in diameter and the bone pendant is about 1/2" wide.
And what do they look like?
There are two designs available for purchase. The first one takes the shape of…
A love heart.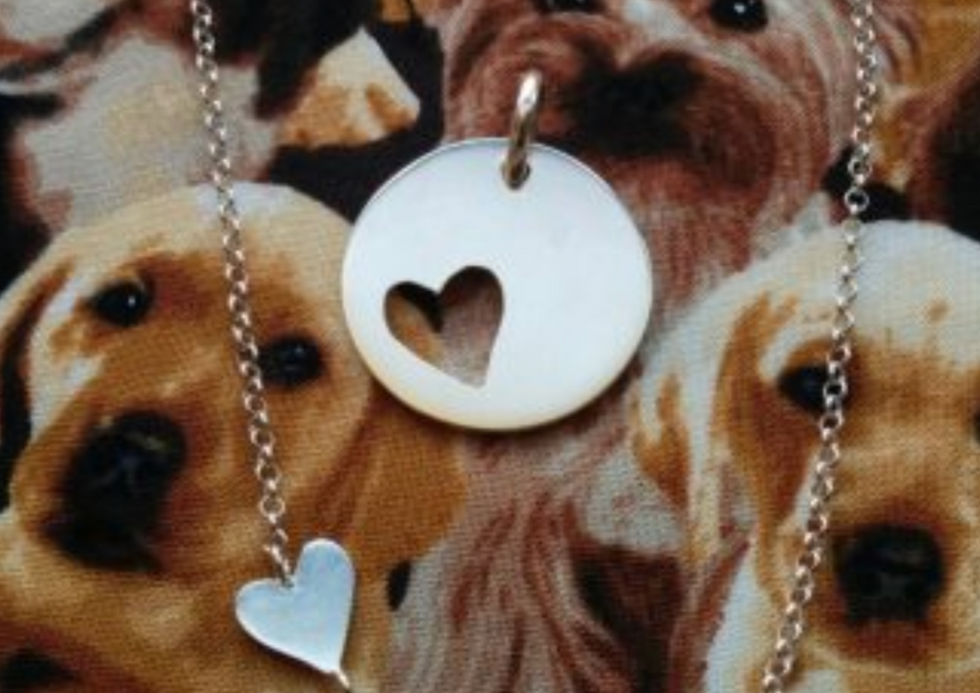 This one's for you if you're a little less brazen about your dog-love.
The second design is quite the opposite! 
It's a dog's bone!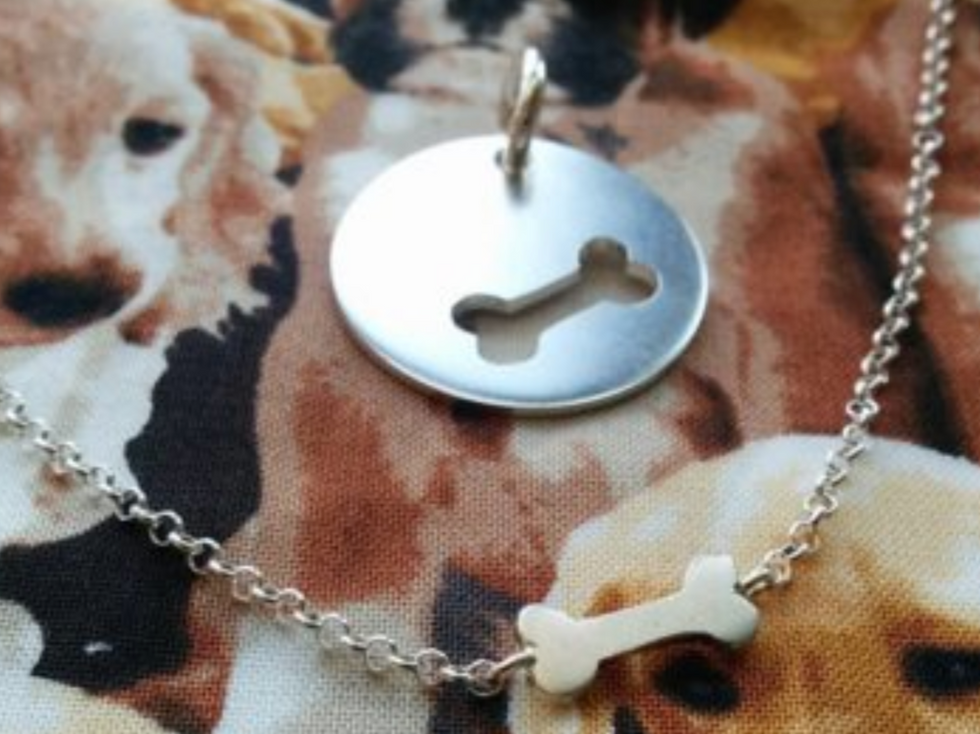 Everyone can see that you're a proud dog owner if you decide to don this design!
"Hang on! I hate dogs! I'm a cat person!"
Well, look no further than the new cat design! It comes in the shape of a cat's head. Feel better now?
The description reads:
"Is your cat your BFF? Why not express that bond with an extra special matching necklace set that fits together."
Solid marketing.
If there's one thing that you can rely on, it's people spending money on their pets. People love to spend money on their furry little friends.
"What if I like lizards, or birds, or fish?"
Sorry, there's no option for you just yet! Maybe in the future?
We've loved dogs for thousands of years.
Ever since we first tamed wolves to guard our nomadic, prehistoric families, dog-lovers have been a prominent staple of society. Here are a few examples of famous puppy-lovers.
Her Majesty and her corgi, Willow.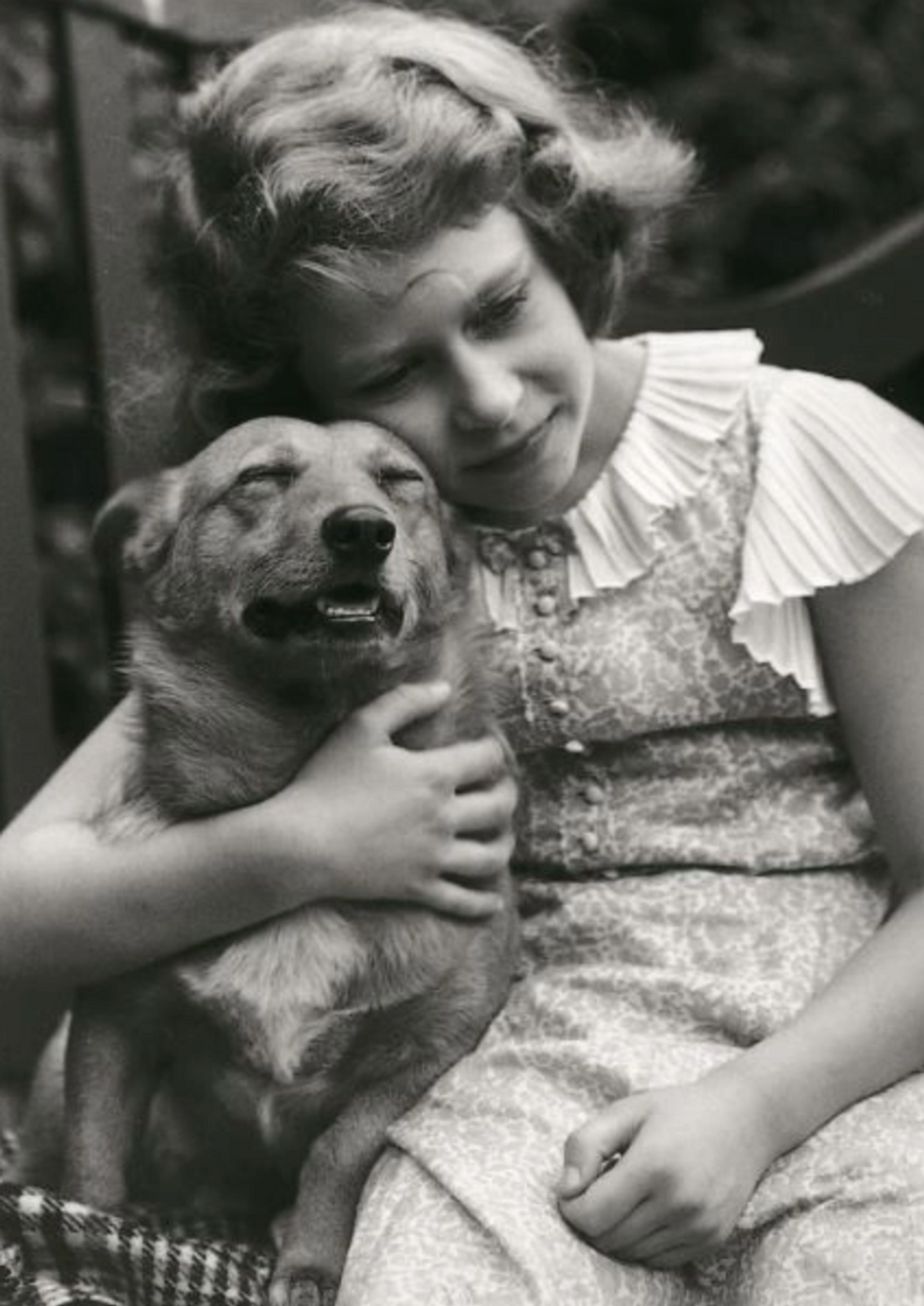 Her Maj has always been famous for her love of corgis. The dogs are a prominent image of the royal persona. 
President Macron and Nemo.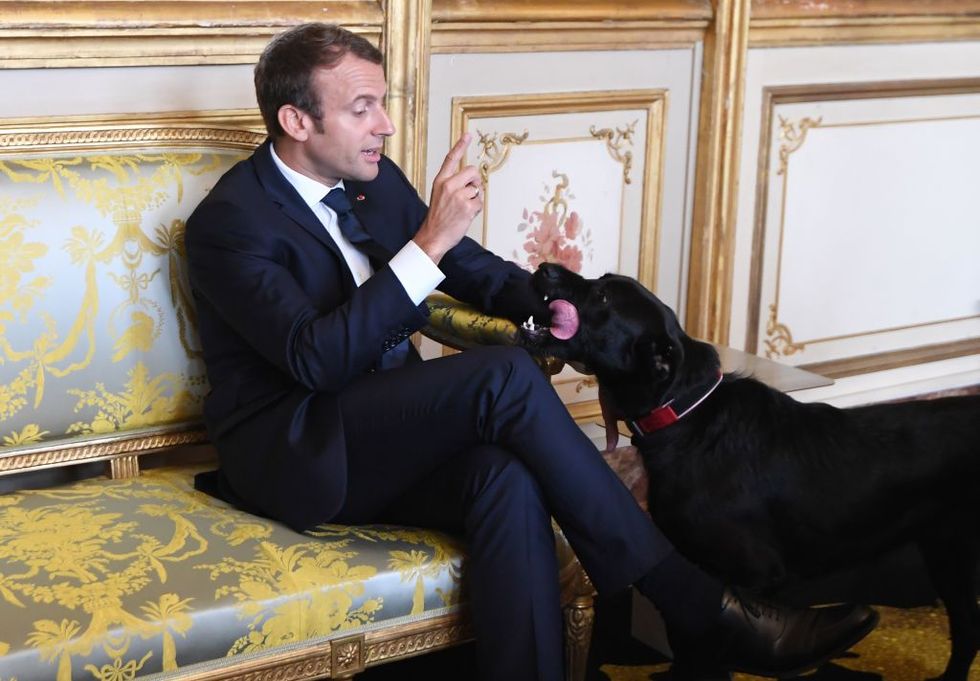 Here's Monsieur President telling off his pup in the most French-looking way possible. 
The Obamas.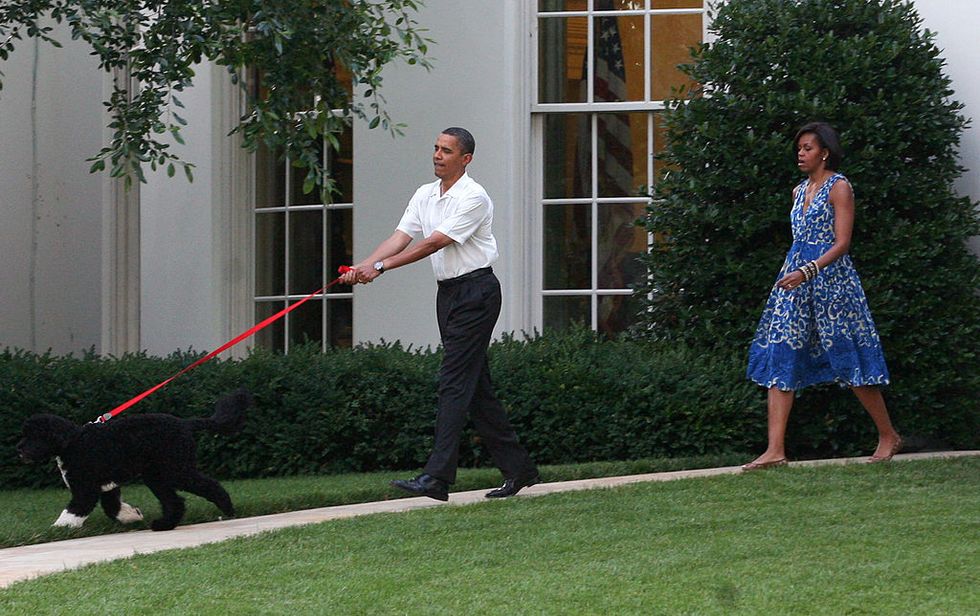 With their first dog, Bo, taking Mr President for a walk. 
The Kennedys.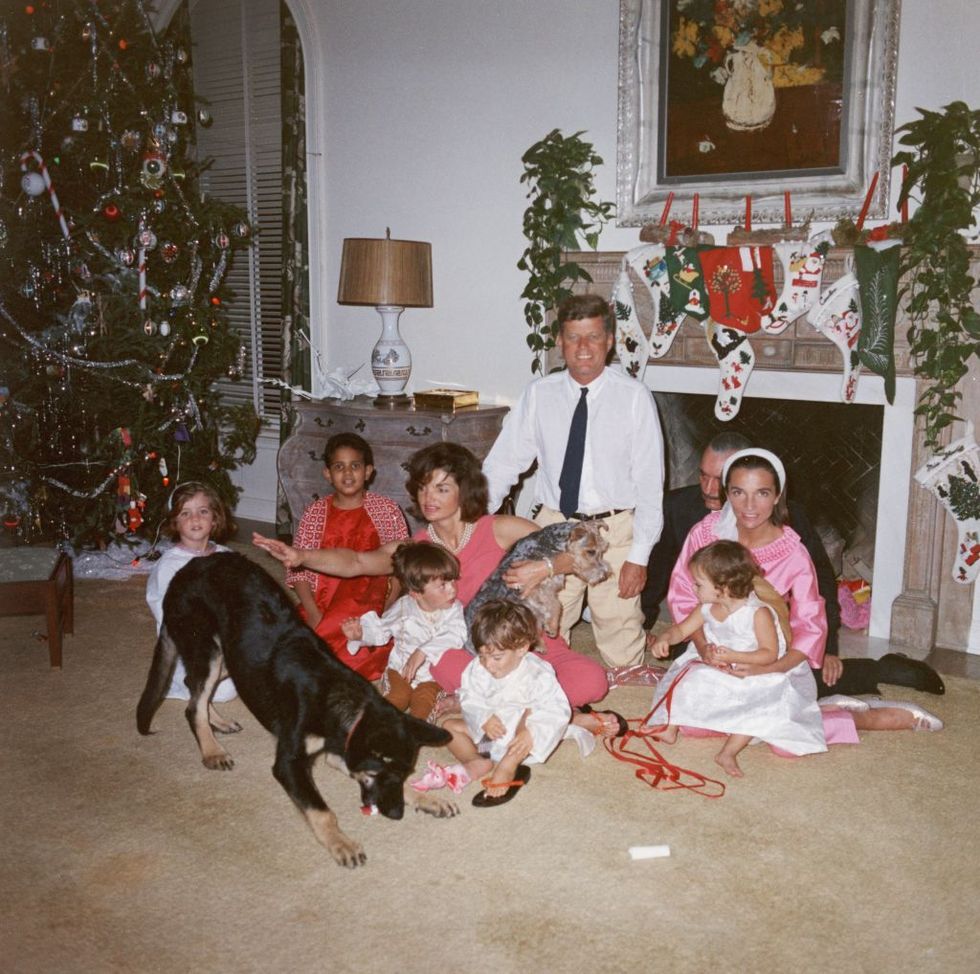 With their famous Jack Russell center stage. 
Queen Victoria.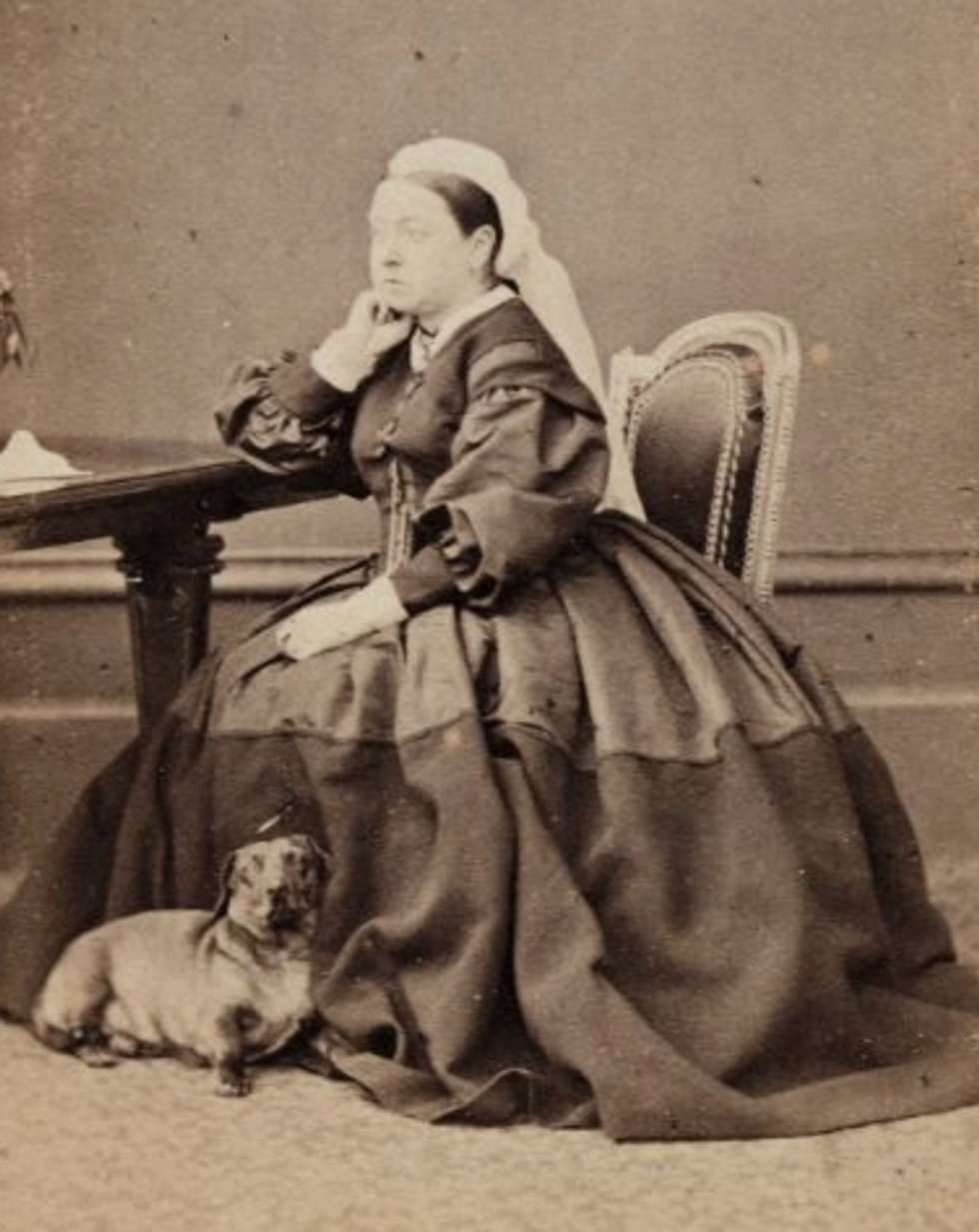 With Sharp, the border collie. She also owned ponies, birds, goats and a third of the known world.
James Dean.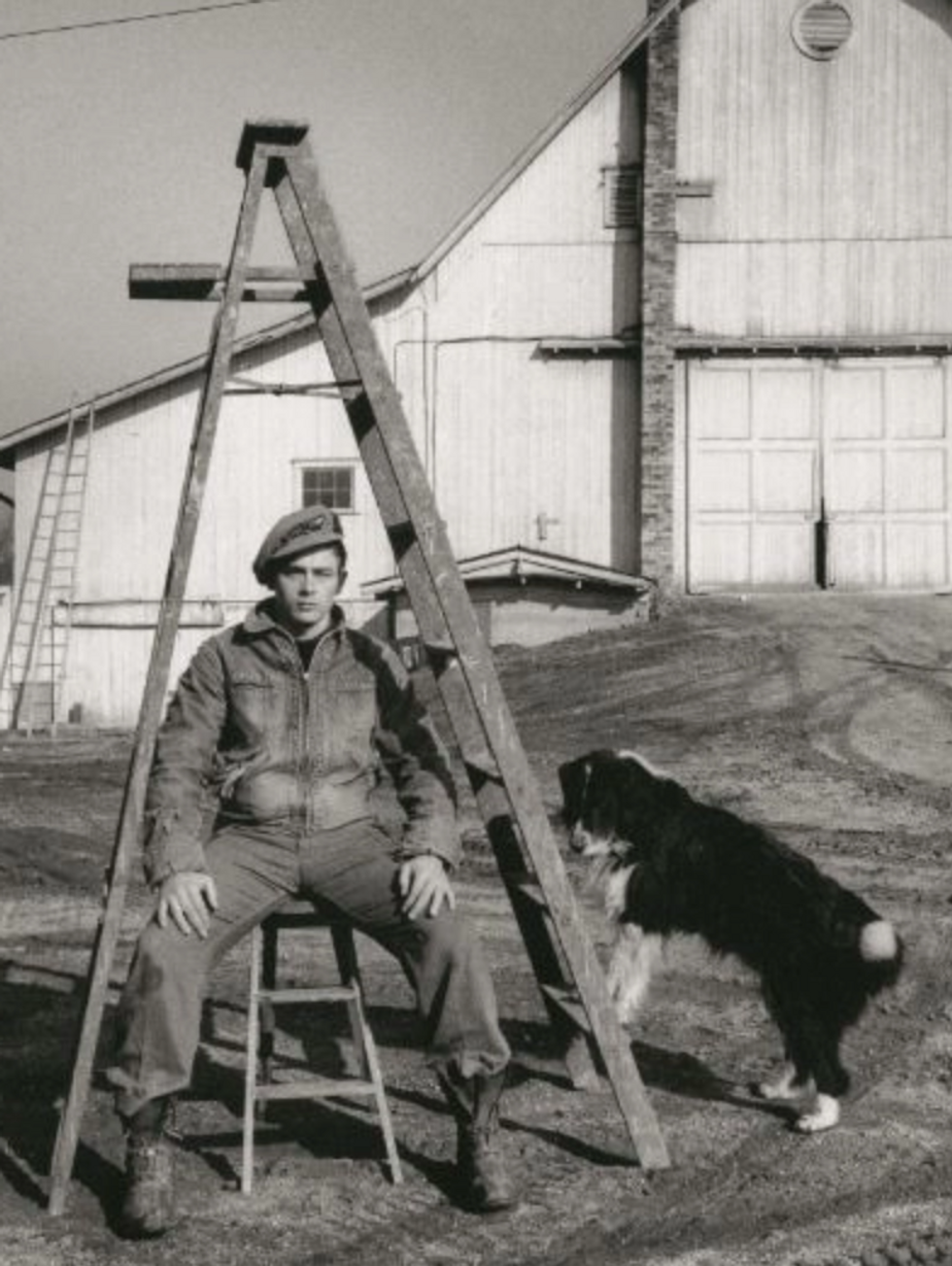 On his ranch with Tuck. Dean once said, "There are a lot of things I learned from animals. One was that they couldn't hiss or boo me…"
Paul and Linda McCartney.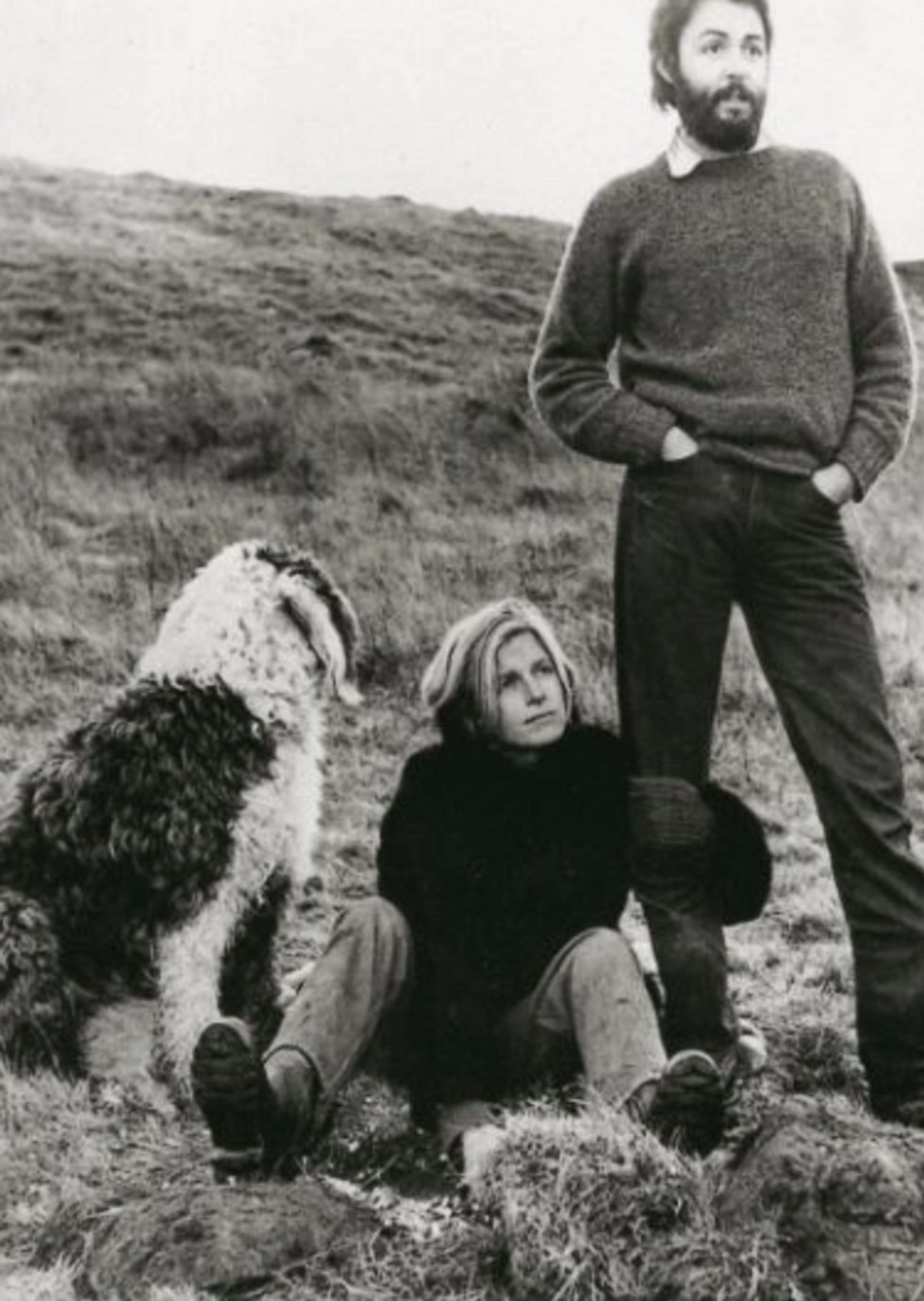 With their sheepdog. Paul's very first pet. 
John Steinbeck.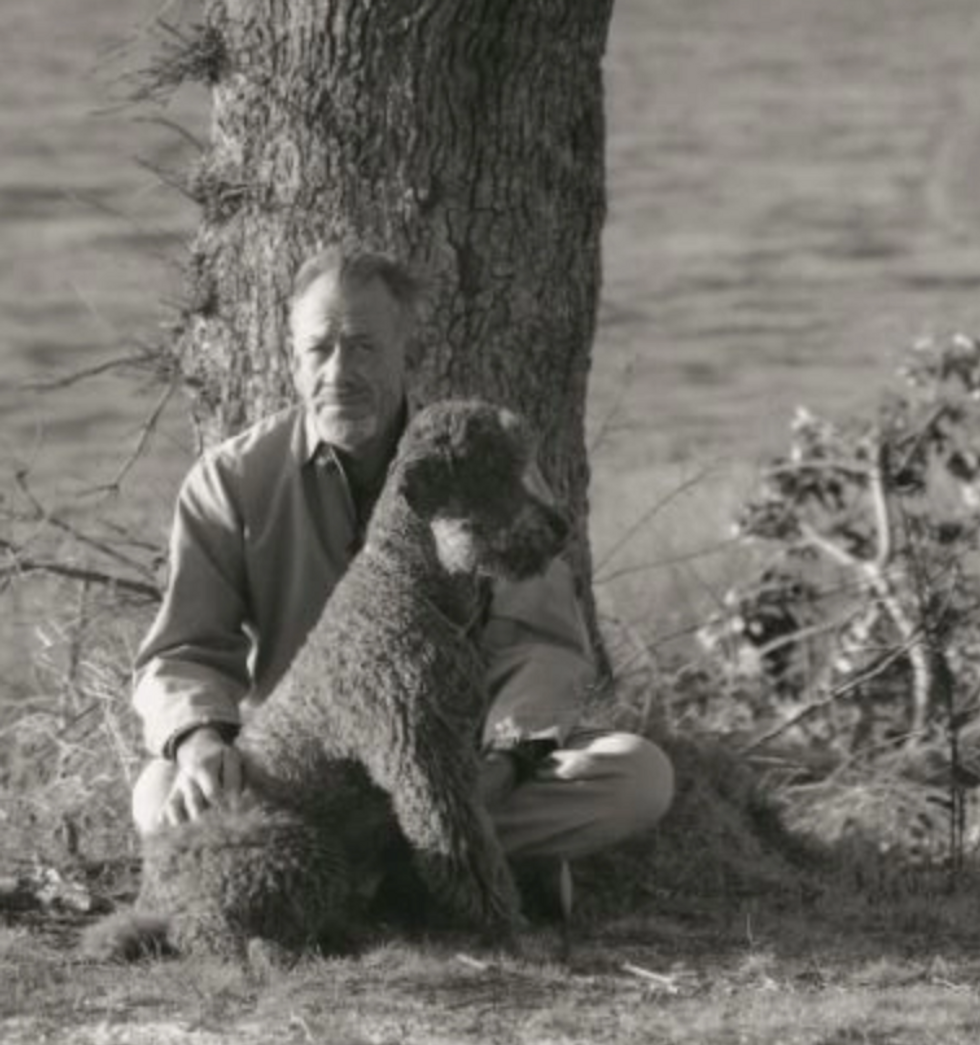 Here's the master of American prose, taking a break with his poodle. He'd go on to write Travels with Charley about exactly this part of his life.
Elisabeth Taylor with Teeny
"Some of my best leading men have been dogs and horses."
Audrey Hepburn.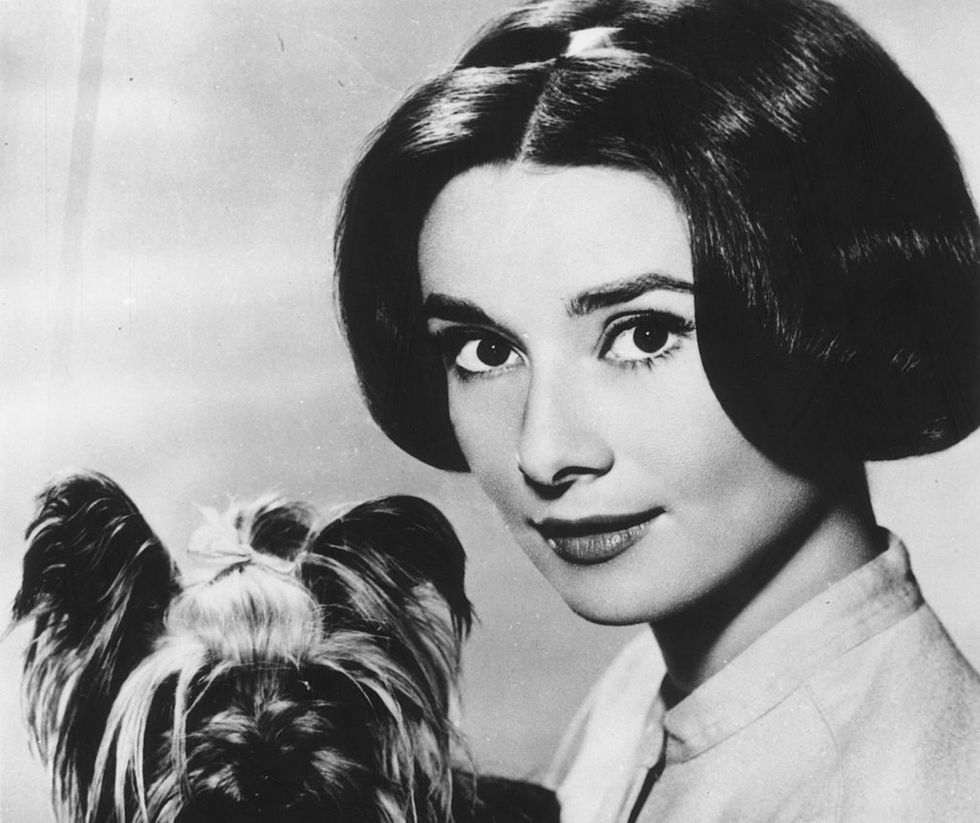 And her beloved Yorkshire terrier, Mr Famous. 
Jean Simmons.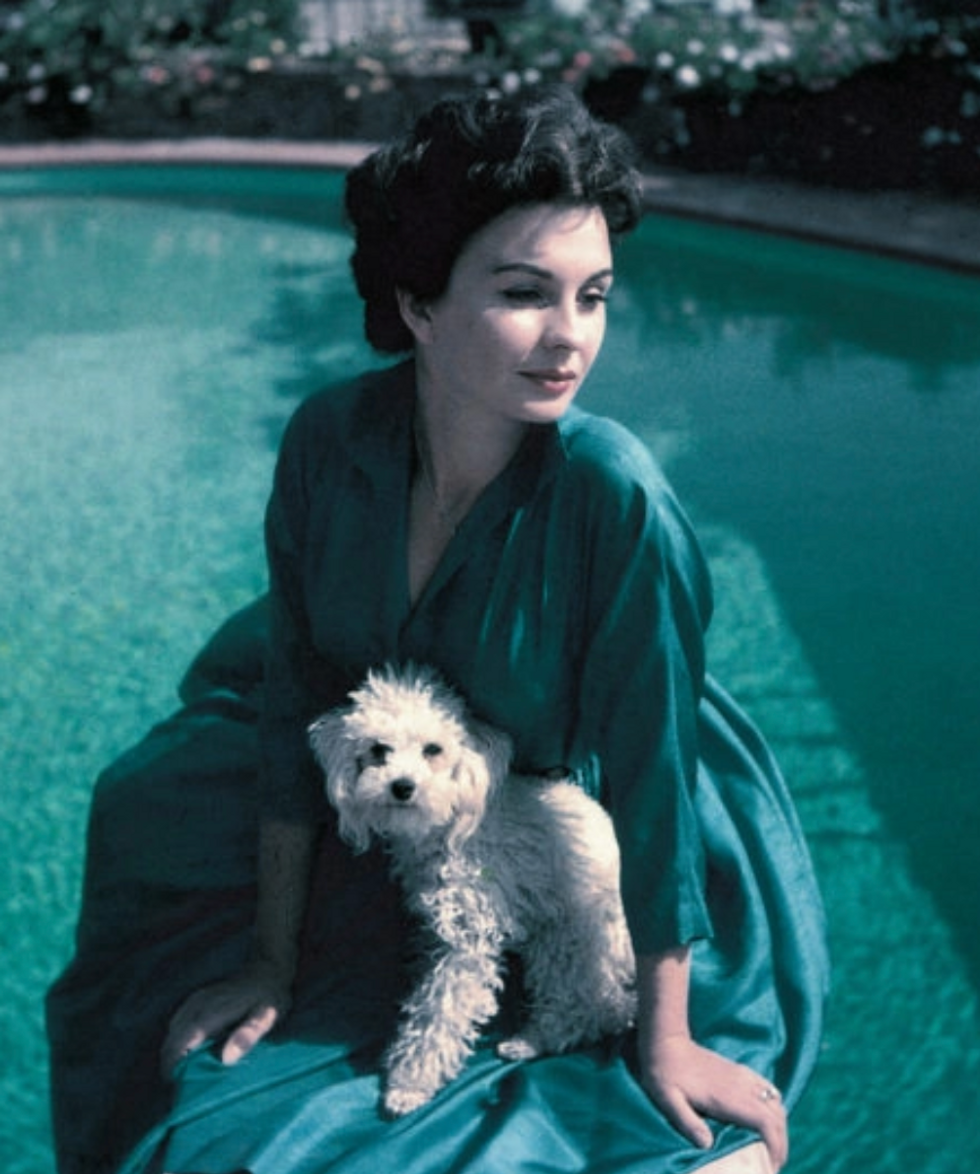 On the set of Spartacus with Bessie. 
Gertrude Stein.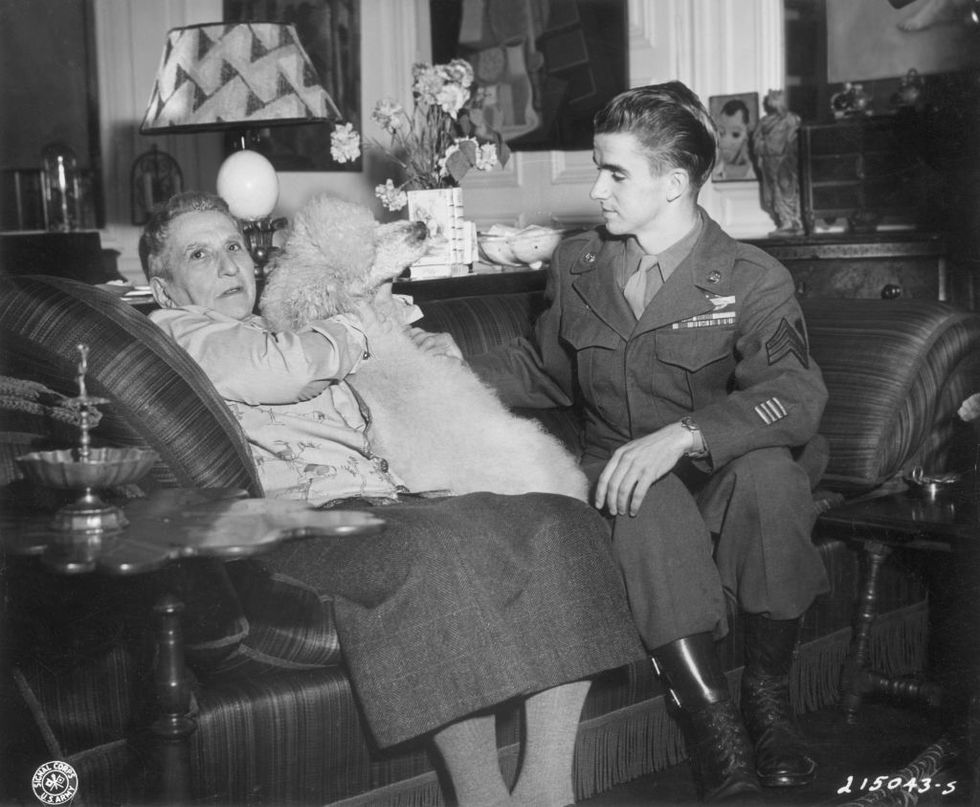 Stein took her dogs very incredibly seriously. They were famed to be about the only creatures that she wasn't rude to. 
Sigmund Freud.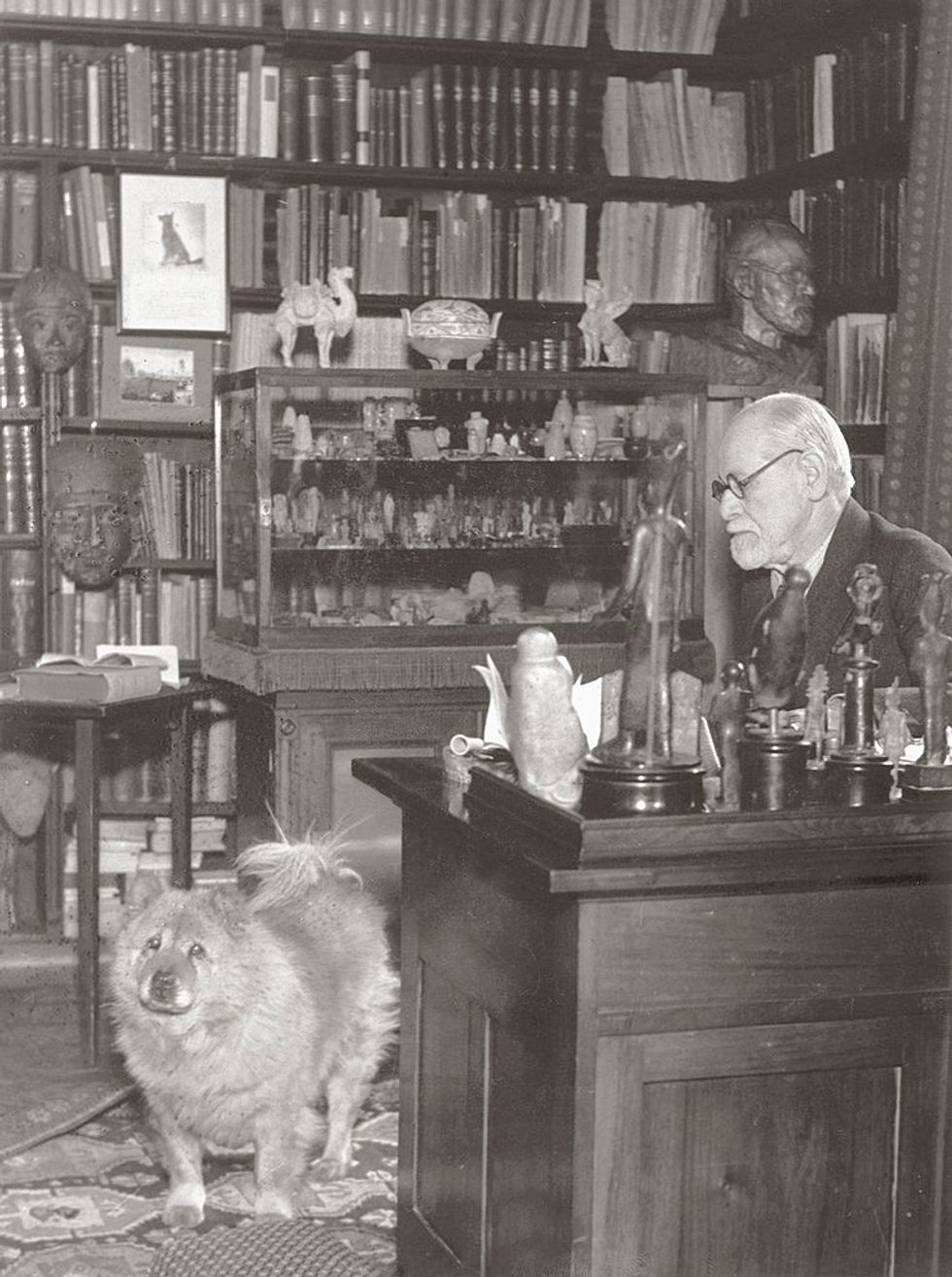 And his dog, Jofi.
Christ - imagine being Freud's dog… 
Richard Nixon.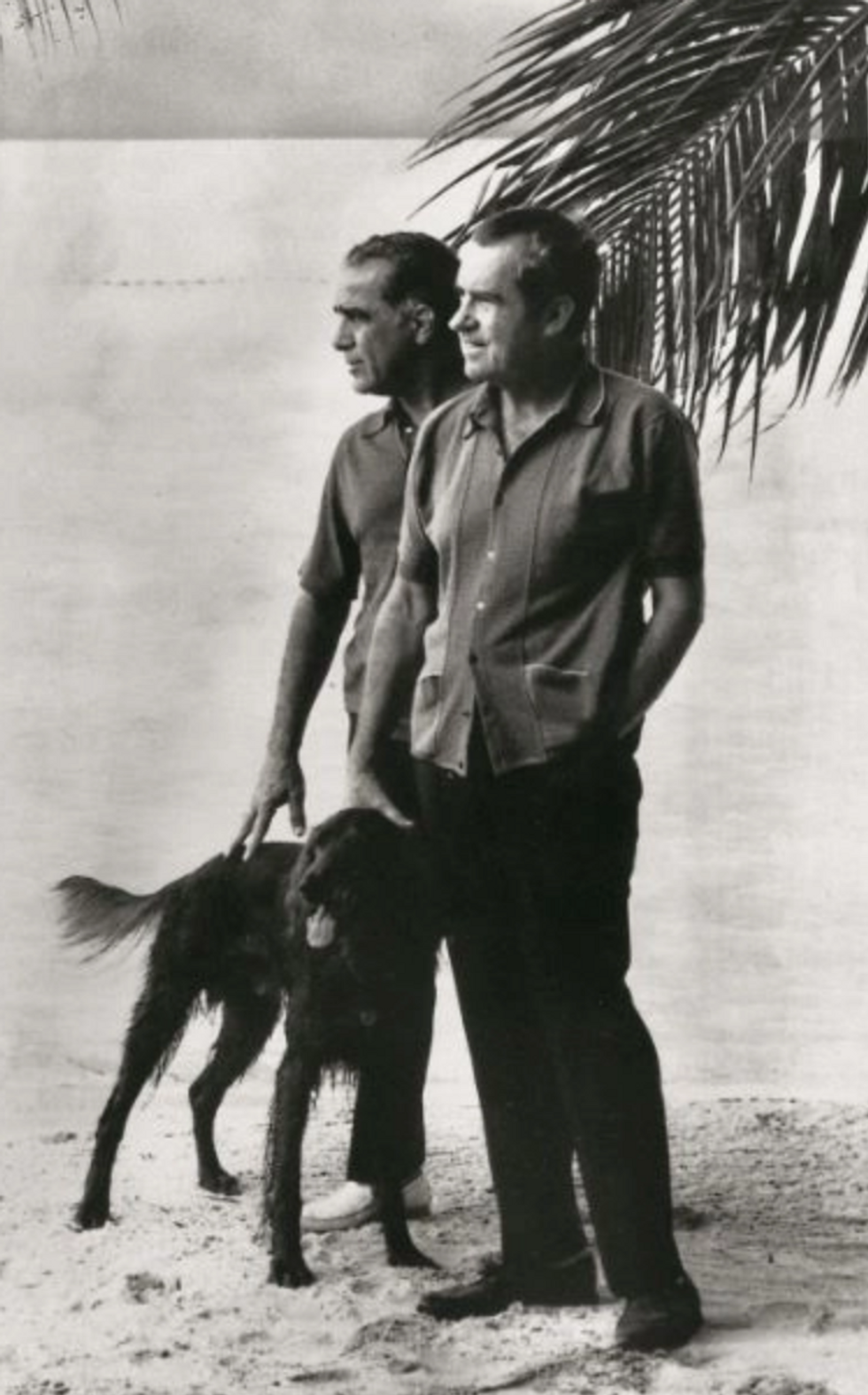 Finally, here's Richard Nixon going for the casual look with his dog, King Timahoe. Say what you will about the guy, he's good at naming dogs.