Have you ever met an Academy Award Winning actress? If you were at Comic Con last week, you might have, without even realizing it.
Did you spot this dancing pink ranger at San Diego Comic Con?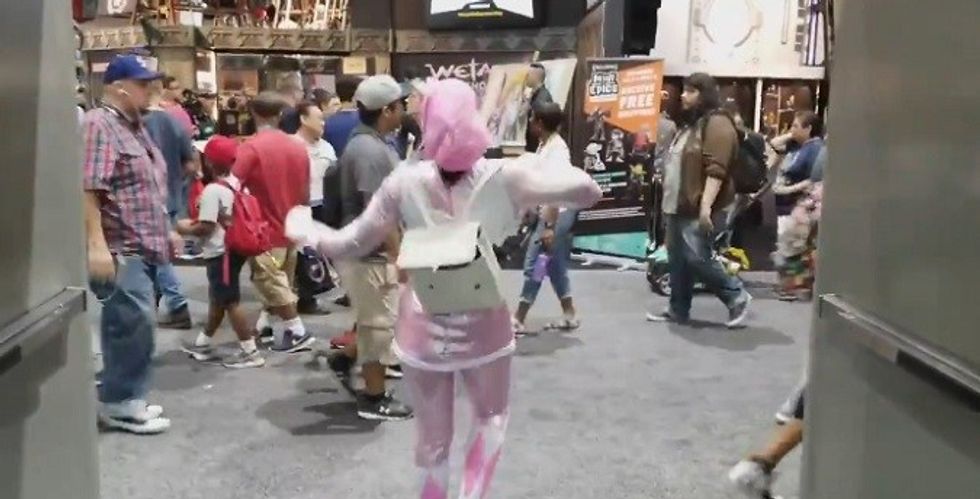 via: Twitter
If so, you might be surprised to find out the person inside was more than just an excited fan.
Dancing through the crowds this year was none other than Lupita Nyong'o.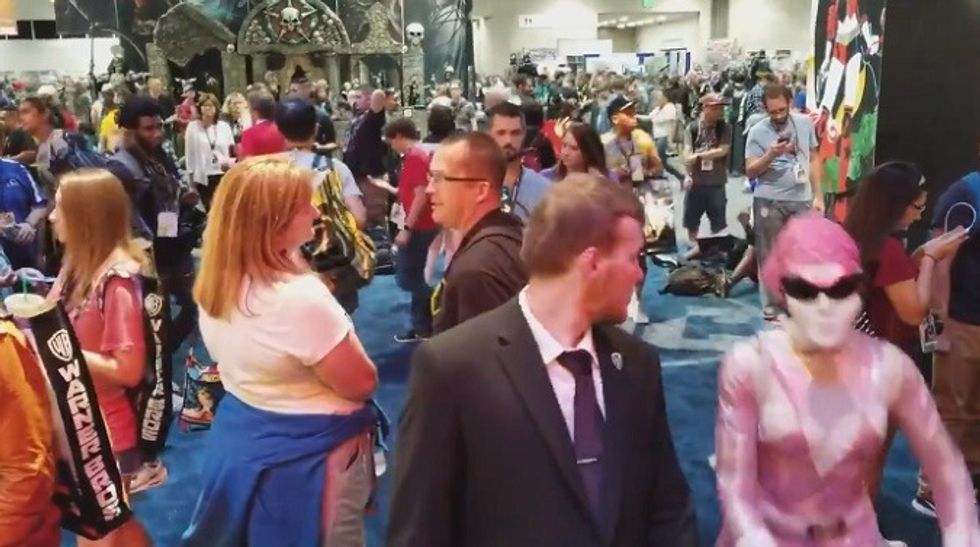 via: Twitter
Oh hey, nothing to see here, just an Academy Award winning actress enjoying her day.
Able to move through the crowd undetected, Lupita got to check out all the cool stuff on display.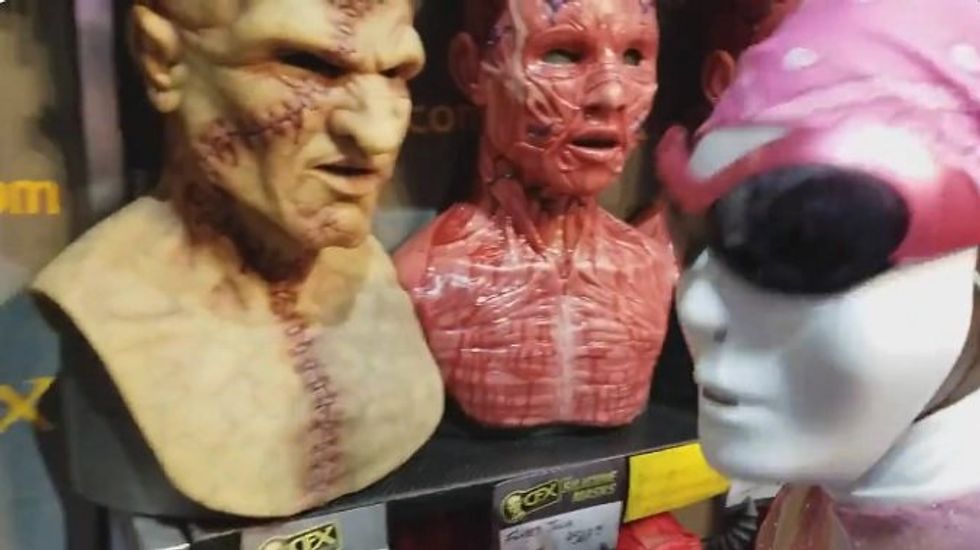 via: Twitter
Something a person who is now playing a major role in the new Star Wars movies might have had a difficult time doing without a mask.
She even geeked out over the action figure of the character she plays in The Force Awakens.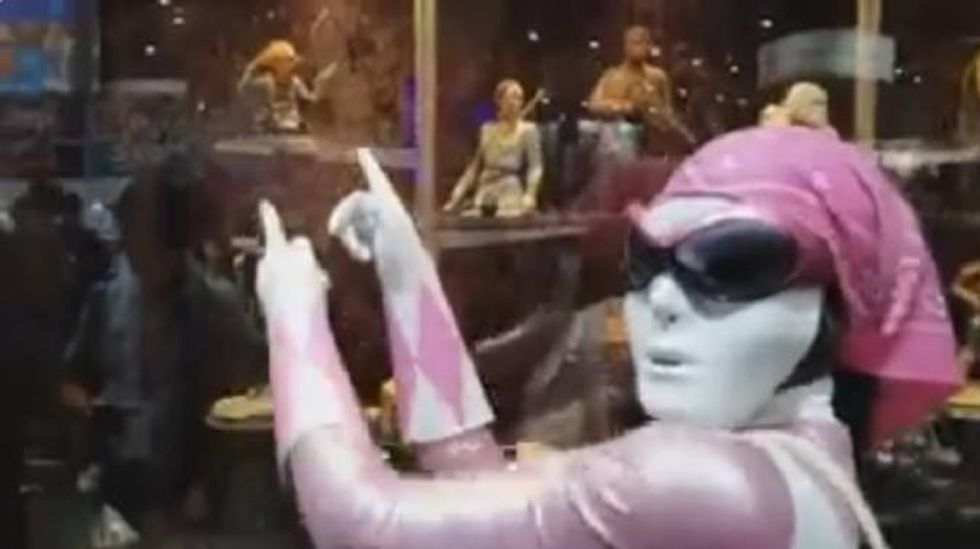 via: Twitter
Giving us a glimpse of how excited she probably is to reprise her role as Maz Kanata in
The Last Jedi.
She even posed for photos with unsuspecting fans.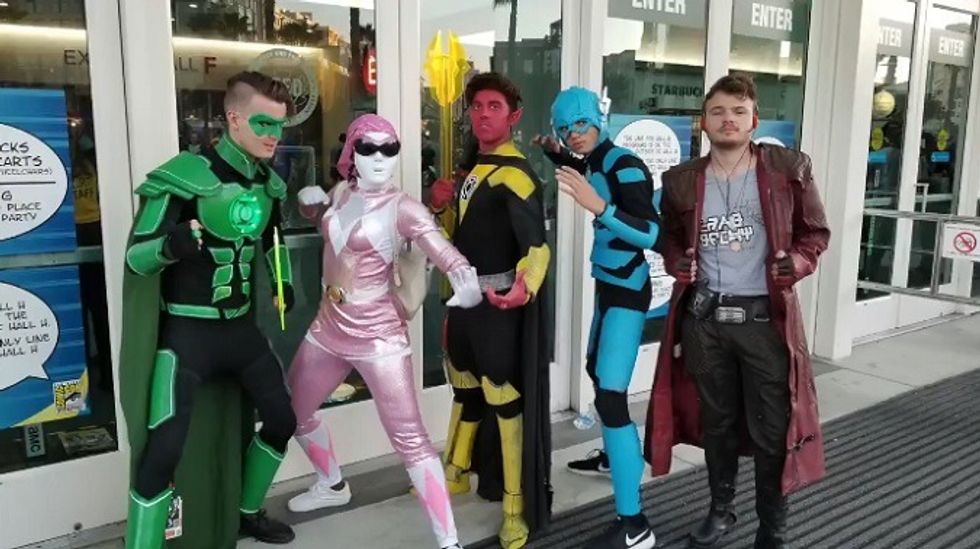 via: Twitter
Who probably thought she was just another regular cosplayer, and not, you know, someone who appeared on the convention's main stage last year.
But this is the magic of Comic Con.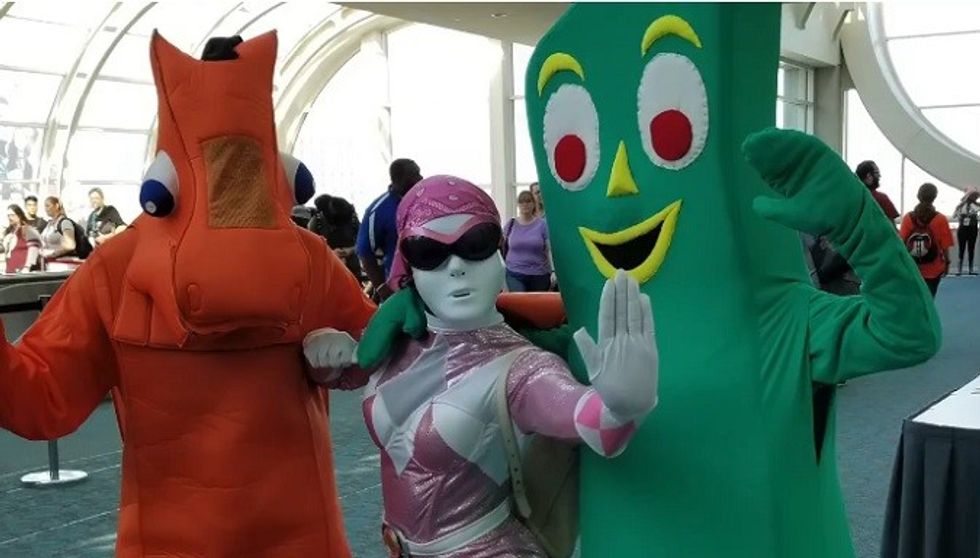 via: Twitter
For all we know that's Brad Pitt and George Clooney posing with her. We may never know!
Lots of fans were shocked to realize they had actually interacted with the star.
I'm willing to bet she'll never pass up a photo op with a masked stranger ever again.
Others applauded Nyong'o's enthusiastic performance.
Her dancing was appreciated by passersby even before they realized she was set to co-star in Marvel's highly anticipated Black Panther movie.
Others recalled a similar incident at past Comic Cons.
At this point we just have to start assuming that everyone in a mask at Comic Con is a celebrity we treasure.
Check out the whole video of her sweet moves.
And appreciate that she's probably just as excited to be in Black Panther and Star Wars as we are to see her. Dance on, Lupita! The force is clearly with you, always.