Cardi B often hits the headlines for all the wrong reasons. Known for her eyebrow-raising behavior, the star certainly hasn't fallen short of controversy over the last couple of years.
But this week, in true festive spirit, the "Bodak Yellow" hitmaker has been spotted quietly helping children in need.
Keep scrolling to learn more about her act of generosity, including the eye-watering amount she spent.
Cardi B got the world's attention for her frank attitude towards her life as a stripper.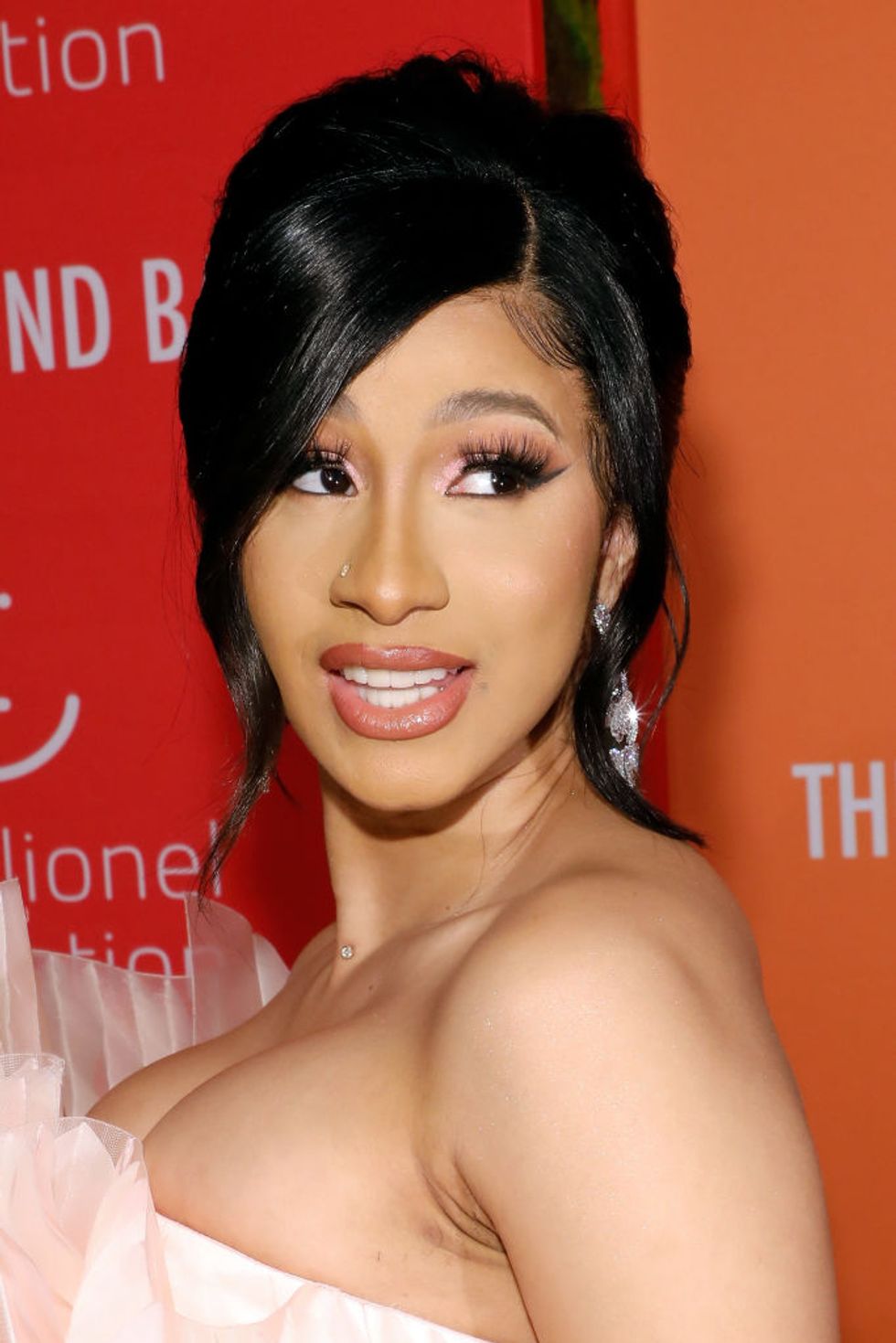 Most people know her for her catchy hits including "Bodak Yellow" and "I like It" but the Grammy winner has been pretty open about her life before fame as a stripper.
She had a pretty difficult start in life.
In the space of 2 years, the singer's life has taken a complete u-turn.
Her breakthrough hit landed her in some trouble, however.
"Bodak Yellow" skyrocketed to number one on the Billboard Top 100, making her the second rapper to get to number 1 with a solo song. The first was Lauryn Hill's "Doo Wop (That Thing)" in 1998,
BBC News
reports. But it wasn't long before things went south...
Many accused Cardi of stealing from another rapper...
But, in response to the backlash, Cardi insisted she was merely inspired by Kodak Black's song.
Before she became an awarding-winning singer, she was a social media star...
She first found fame when some of her posts on Vine and Instagram went viral, catapulting her to instant stardom. Her stage name, Cardi B, came from her family nickname... Bacardi. Quite fitting, don't you agree?
The star has since become renowned for her headline-making behavior.
via: Getty
With her explicit lyrics and brazen behavior both on and off stage, Cardi B has certainly made a name for herself in the world of music.
She hasn't fallen short of raising a few eyebrows.
Cardi has never been one to shy away from the spotlight and has often flaunted her assets in revealing and figure-hugging outfits both on and off the stage.
She even appeared as a regular cast member on the VH1 series Love & Hip Hop: New York from 2015 to 2017.
And, in usual Cardi B-style, the spoke candidly about her then-boyfriend who was banged up in jail, and of course, she chatted all things music too.
Cardi's outlandish behavior has only propelled her even further...
Cardi's crude lyrics and overall overwhelming stage presence certainly haven't stopped her from succeeding; they've done quite the opposite, in fact. Throughout her career, she has bagged herself a Grammy, 7 Billboard Awards, 3 MTV Music Awards and 2 Guinness World Record Awards. Not too shabby. And she's definitely been putting her success to good use. You won't believe how much money she spent this week on kids in need! Keep scrolling to learn more.
You have to admire her confidence.
But this week, the star has hit headlines for a very different reason.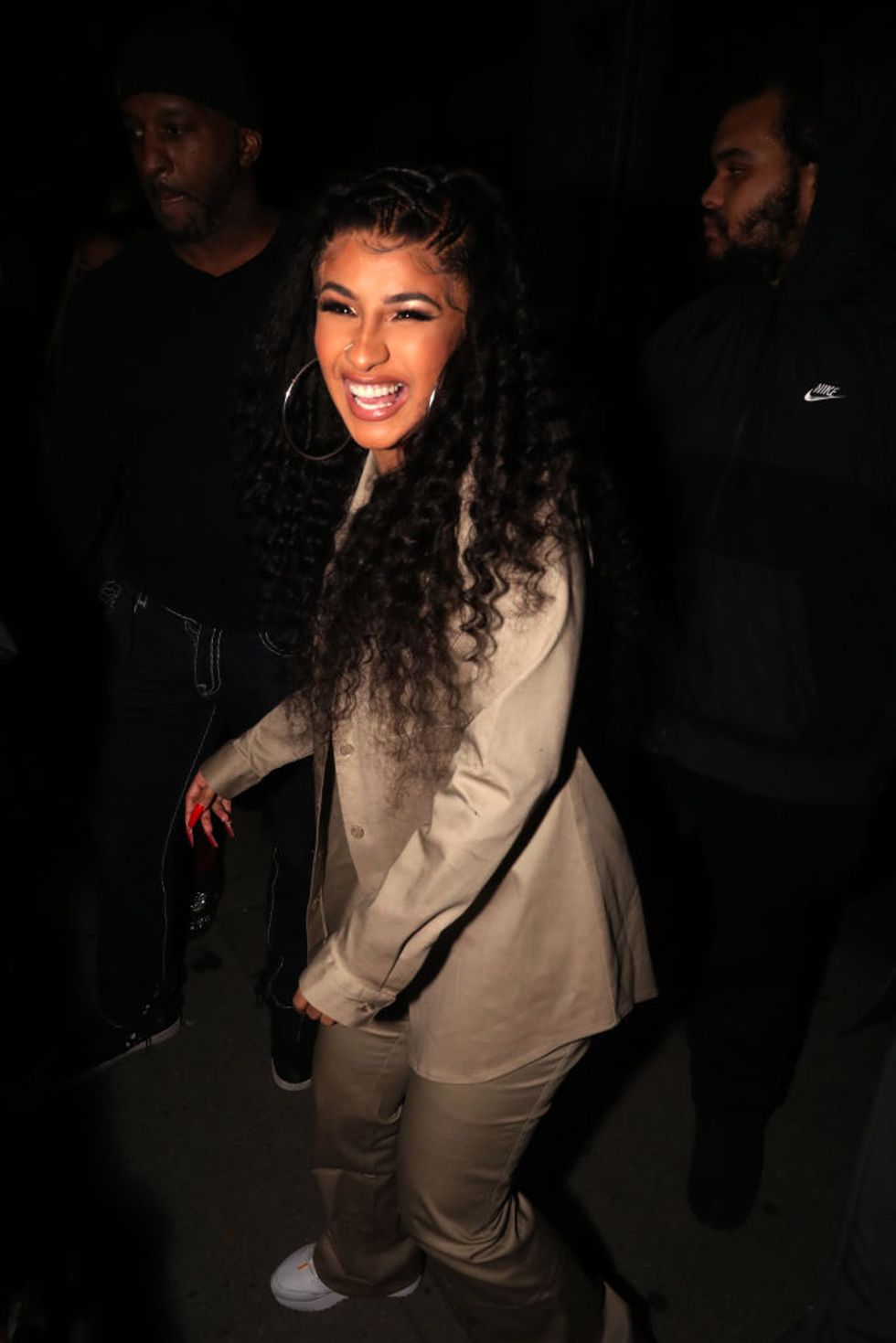 via: Getty Images
This time not for her explicit lyrics, outlandish behavior, or temperamental relationship (read all about that saga at the end - and trust us, it really is 
saga
.)
But for her act of generosity.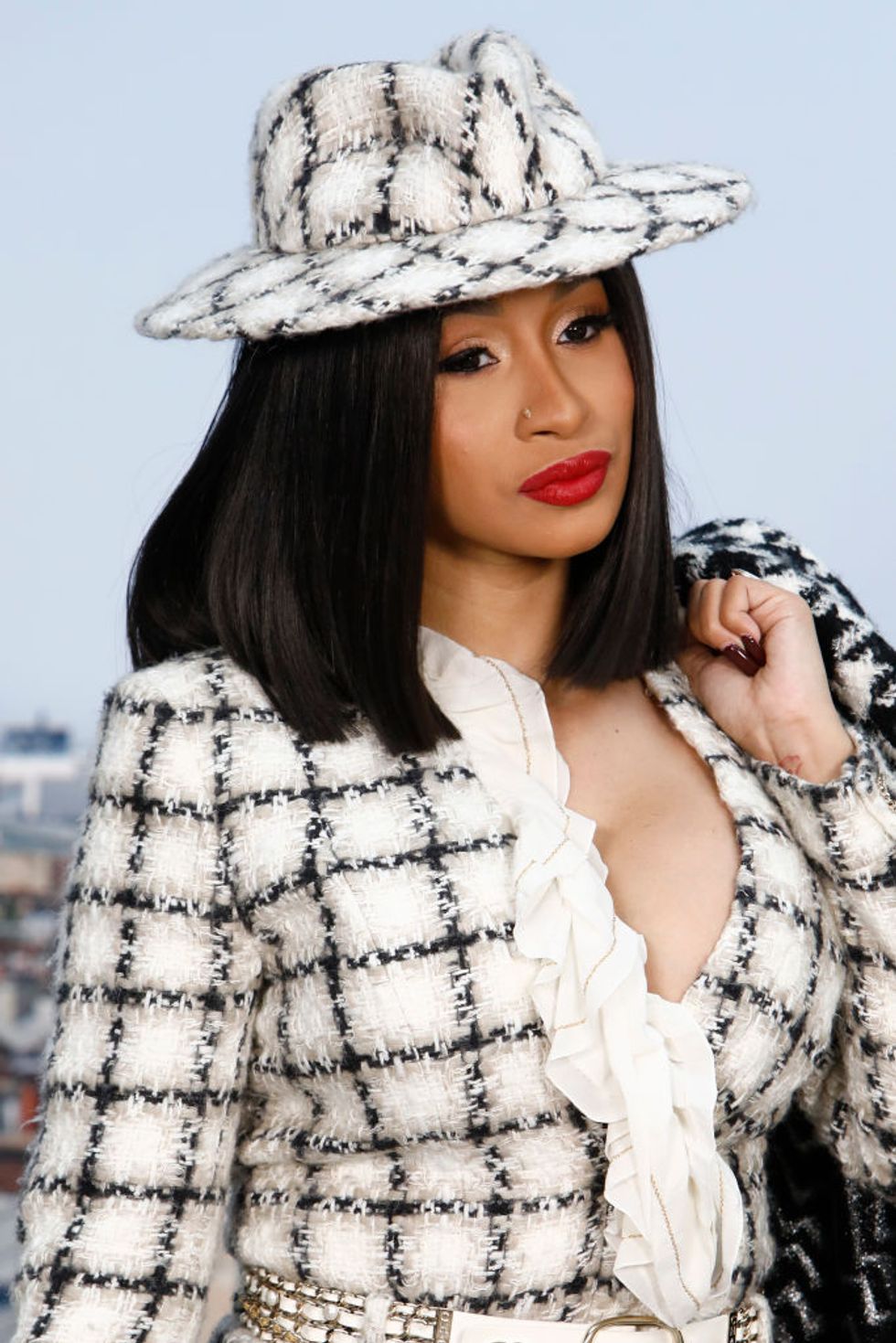 via: Getty Images
A tweet surfaced on Monday after someone spotted the rapper doing something very heartwarming for kids who are less fortunate.
But it turns out that wasn't the half of it.
just giving a few toys away, in true festive spirit, her act of kindness was much bigger than that. You won't believe how much she spent...
She actually filled an entire truck with toys.
Fans spotted the star in a local Target loading up on hundreds of toys for children in need for Christmas.
She even had staffers to help her load up the truck.
Cardi B Buys Thousands of Dollars Worth of Toys for Needy Kids https://t.co/nylJ4ZPvhT https://t.co/DU8hqoumKQ

— Distinct Athlete (@Distinct Athlete)1577121503.0
And the gifts consisted of everything ranging from games and dolls to car sets.
It's not yet known which charity she donated the toys to.
Cardi spent an eye-watering amount.
Cardi B Spends Thousands on Toys for Needy Kids https://t.co/Z4OCBZ1XTo https://t.co/cPd8n8FFEl

— Bollywood Buzz (@Bollywood Buzz)1577141584.0
$5000 worth, to be precise. The star is going to make so many kids happy this Christmas. What a truly thoughtful thing to do. For more on Cardi, keeps scrolling to learn about her rocky marriage with fellow hip hop star, Offset, and why the pair's latest controversial antic has been hitting the headlines.