Hollywood has a long history of crossing over the worlds of pop stardom and the box office - and many pop stars jump at the opportunity to put on their acting shoes. But, if you look at the track record, it hasn't always been well received- think Madonna, Kelly Clarkson, and Justin Guarini. Many singers who attempt to cross over into the world of the movies either simply can't act, making for fairly painful viewing, or their role just ends up being some kind of token cameo.
But when singing sensation, Lady Gaga, hit screens in the smash hit A Star Is Born, it proved that pop stars can successfully cross over into acting - not only that but can pick up an Oscar in the process.
Rapper, Cardi B, may only have had a short time in the spotlight compared with the likes of Gaga, but she is already trying her hand at the whole acting thing. And now she's scored her second major gig by joining the cast of the upcoming Fast and Furious 9.
Keep scrolling to get all the details.
Countless pop stars have tried their hand at acting.
But it hasn't always gone down well with viewers. You only have to think of Madonna, for instance, who hasn't exactly been praised by critics for her time spent on the big screen.
Even those pop stars who are decent at acting tend to just be given a cameo appearance.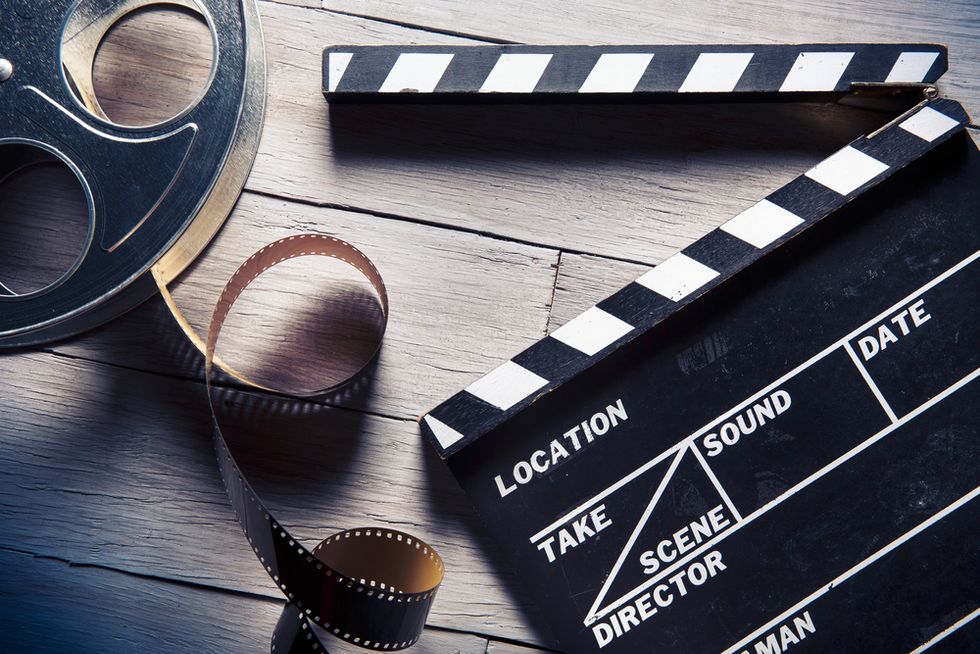 via: Shutterstock
But, everyone has to start somewhere,
right
?
Lady Gaga changed the game with A Star Is Born.
Not only did critics eat up her leading role, but she also bagged an Oscar too.
Rapper, Cardi B, may have had less time in the spotlight compared to the likes of Gaga...
Real name: Belcalis Almanzar, the star was born and raised in The Bronx, New York.
Her debut single, "Bodak Yellow," was a huge hit.
It was the second time ever that a debut single by a female rapper has gone to number one – the first being Lauryn Hill's "I Like It" in 1998.
Since then, she's delivered hit after hit.
She's had 3 number 1 singles on the Billboard chart and won the coveted Grammy Award for Best Rap Album.
She's also known for making headlines.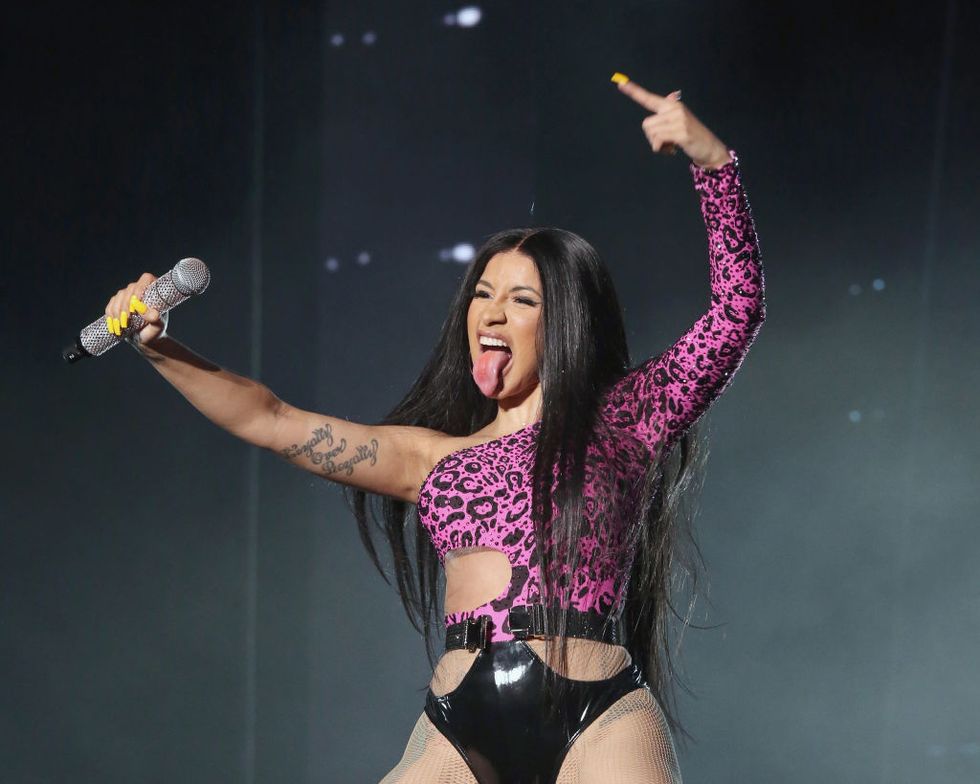 via: Getty Images
Before starting her rap career, Cardi was a stripper – a fact that she's never shied away from. Alongside this, Cardi B is famous for saying pretty outrageous things in interviews – many of which have come back to haunt her.
And she's got a pretty famous bod too.
And now she is trying her hand at becoming a movie star.
The star has already scored a small role as one of the non-crime-breaking strippers in Hustlers...
And now it seems she's bagged another.
Fast and Furious 9. 
She'll be joining the franchise's poster-boy, Vin Diesel.
Fast & Furious 6, will be returning to direct the forthcoming ninth installment.
Since its launch in 2001, the Fast and Furious universe has garnered significant financial success.
via: imdb
The popular franchise has generated $5.8
billion
in worldwide revenue, so this is a
huge
gig for Cardi B.
Several members of the flagship cast are set to reprise their roles...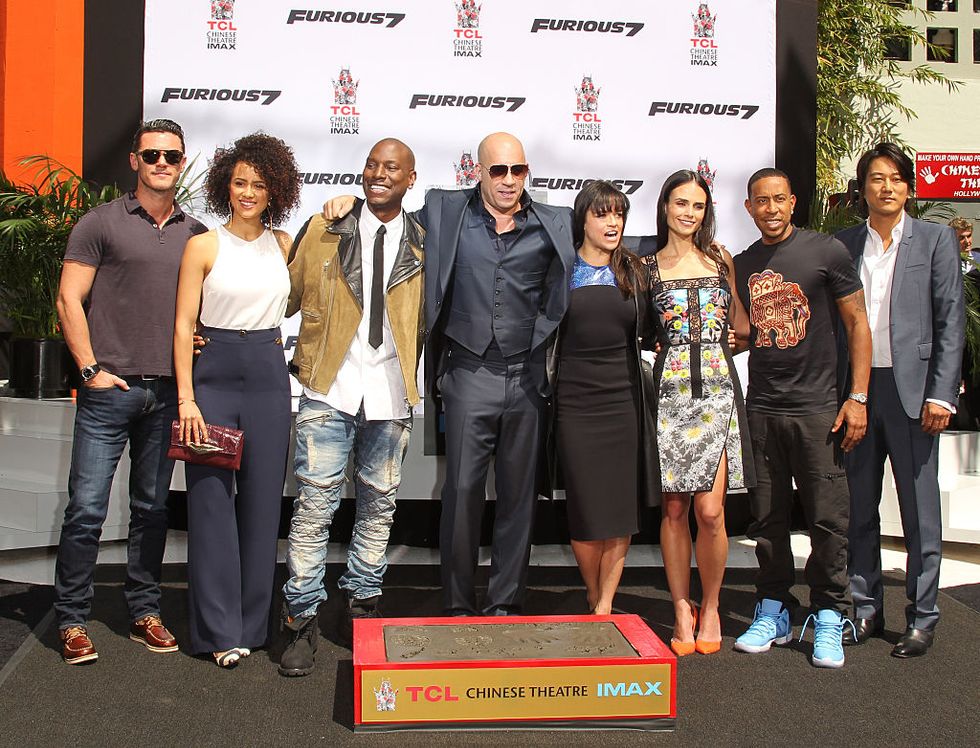 via: Getty Images
Including Michelle Rodriguez, Tyrese Gibson, Jordana Brewster, Chris "Ludacris" Bridges, Helen Mirren, and Charlize Theron. The movie, however, will
not
include Dwayne Johnson as Luke Hobbs and Jason Statham as Deckard Shaw, who starred in the spinoff
Hobbs and Shaw.
Vin Diesel confirmed Cardi's role in the movie on his Instagram.
The announcement comes just a day after Ozuna, one of Latin music's up and coming stars, joined the cast.
Cardi's role is said to be small...
Many commended Cardi B on bagging the new role.
Damn just found out that @iamcardib is starring in the new Fast and Furious 9 movie! She is popping off the charts!… https://t.co/rnvmfda5OG

— the Guy who Watches anime (@the Guy who Watches anime)1571796181.0
Fans took to Twitter to praise the star for her recent venture over to the box office.
Others weren't quite as impressed...
Many slammed the rapper's casting, claiming it was a low point for the iconic franchise.
Fans can catch Cardi on the big screen when the movie hits theatres on May 22, 2020.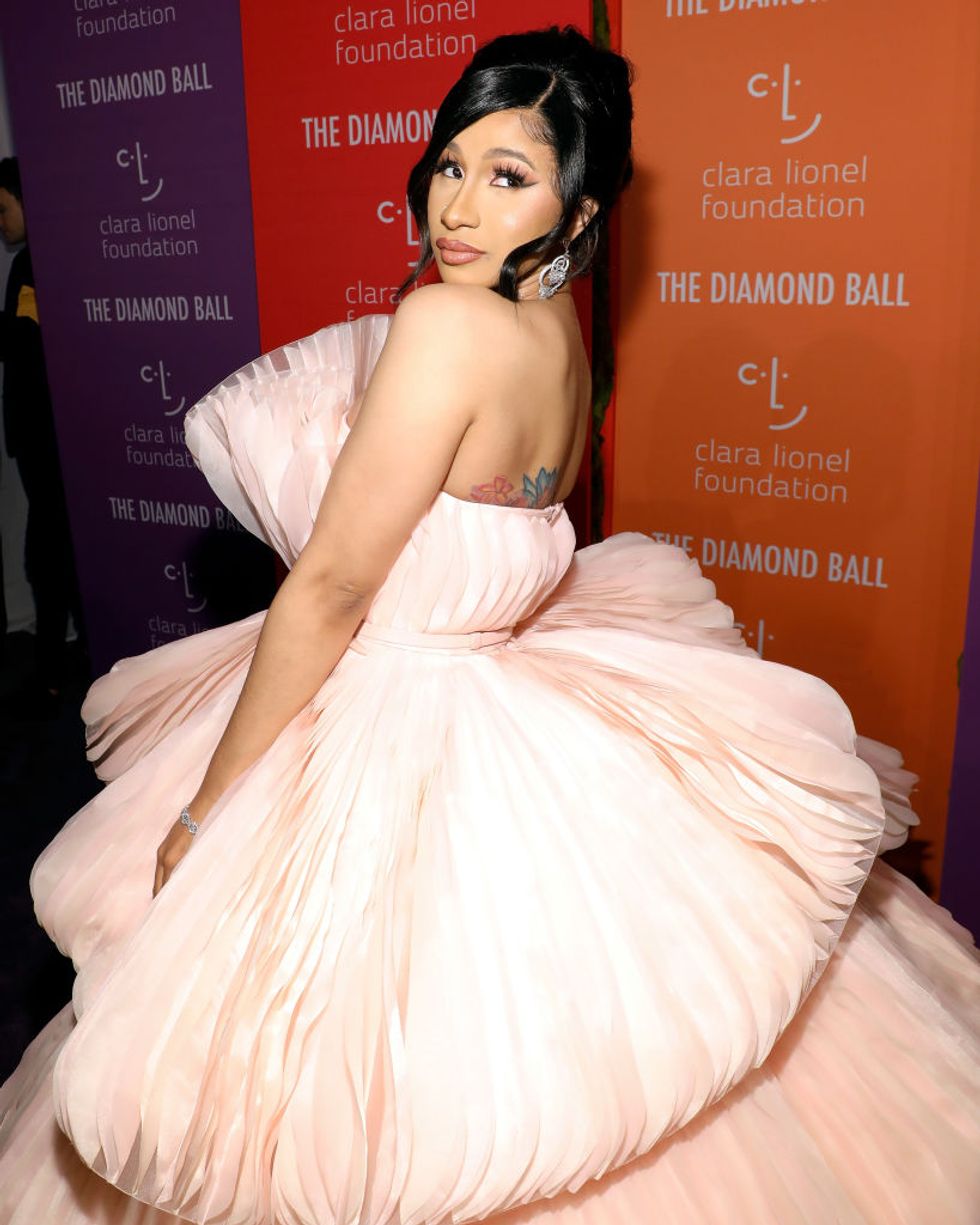 via: Getty Images
Want more Cardi B related news? Keep scrolling to learn more about her head-turning Met Gala look.