Netflix's latest documentary Tiger King, based on wild cats, has got everyone hooked.
But, out of all the wacky storylines on the binge-worthy docu-series, there's one, in particular, that really got us talking: The case of Carole Baskin's missing husband.
Keep scrolling to hear her highly anticipated confession...
There's a new Netflix show in town...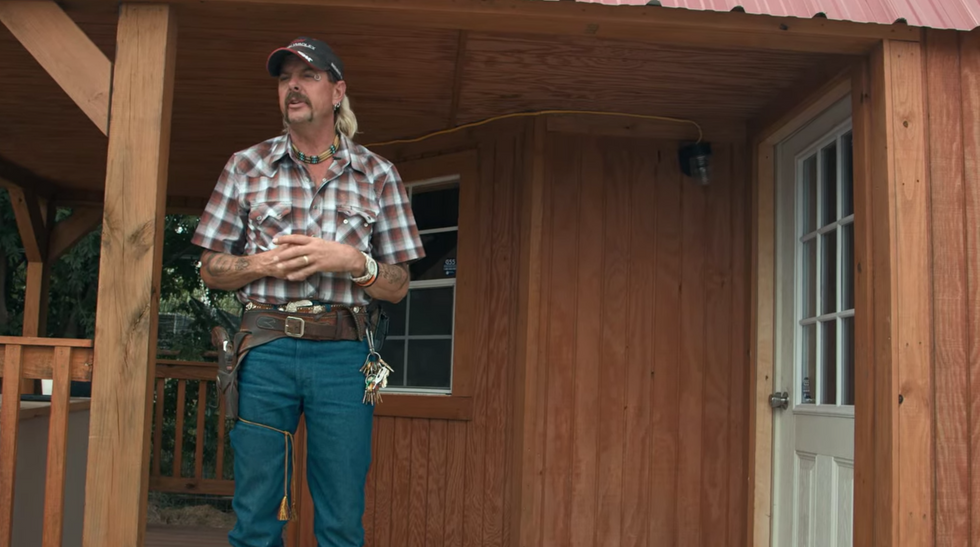 And it is perhaps the most binge-able yet.
Netflix's docuseries, Tiger King gives us a majestic insight into the captivity of big cats here in America.
The 7-part series retells the story of a war between a very flamboyant tiger owner named Joe Exotic and his enemy, a Florida-based animal activist named Carole Baskin.
But it isn't just about the tigers and lions...
It is mostly about the scandalous lives of these people in America's big cat community... and we
cannot
get enough.
There was a lot of drama over the years...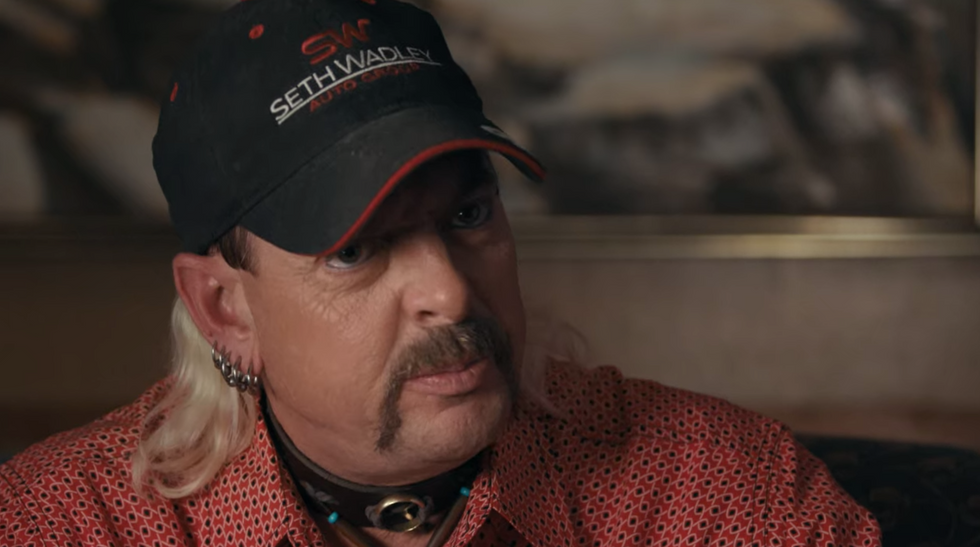 And Joe Exotic seemed to
really
have it in for Carole Baskin, with footage showing him repeatedly wishing death upon her and describing how he would like to kill her.
Yikes.
The show takes things to a whole new level...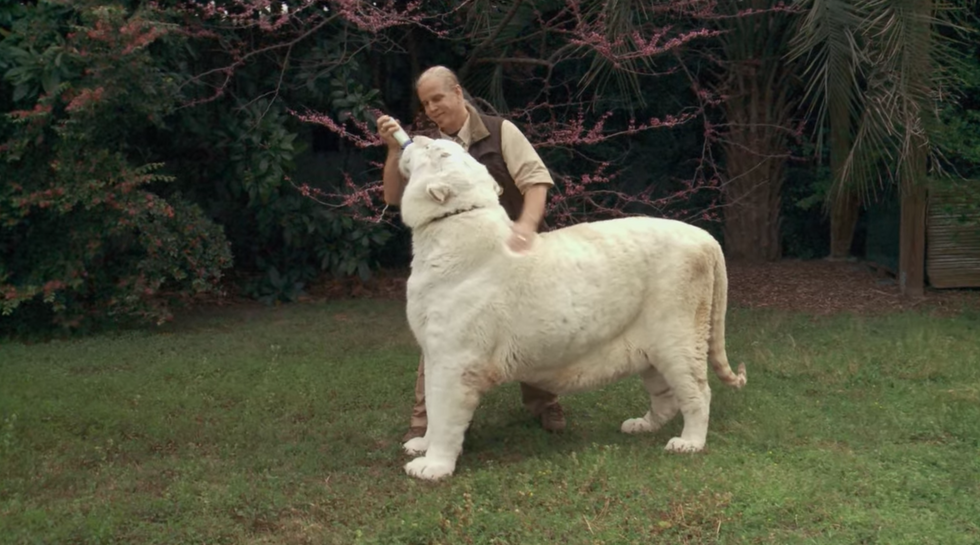 And it has already been branded as "bonkers" by viewers but that certainly doesn't mean it isn't binge-worthy.
Who knew there was such a large cult of exotic animal hoarders in the US?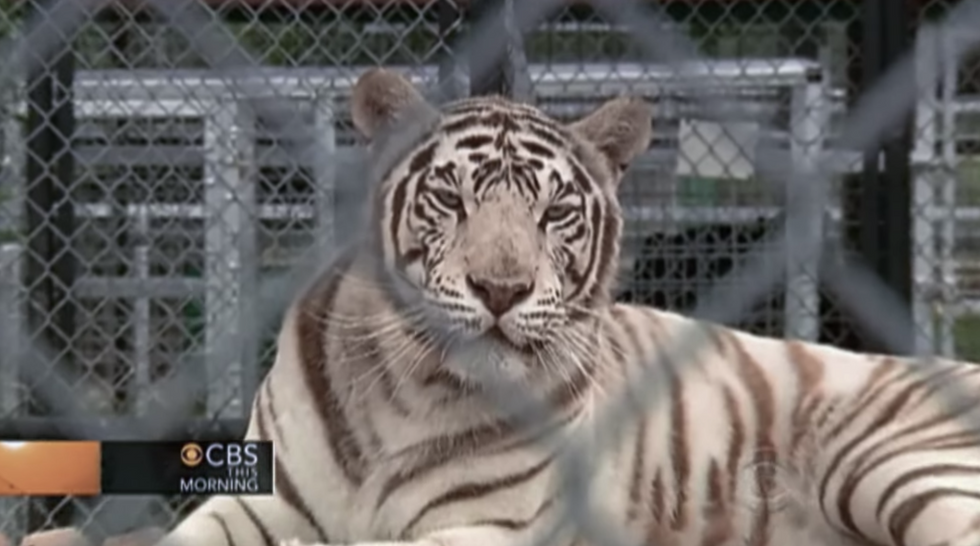 And who knew there was
so much
rivalry and hate?
But people seem to be forgetting that this is based on real-life...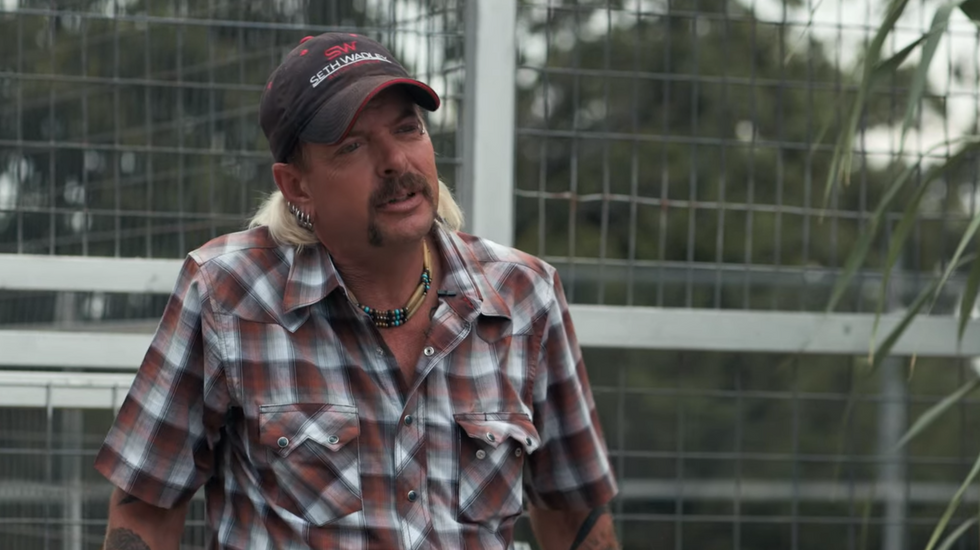 And when Joe's life gradually began to spiral out of control, he landed himself into some
deep trouble.
Joe is an openly gay man...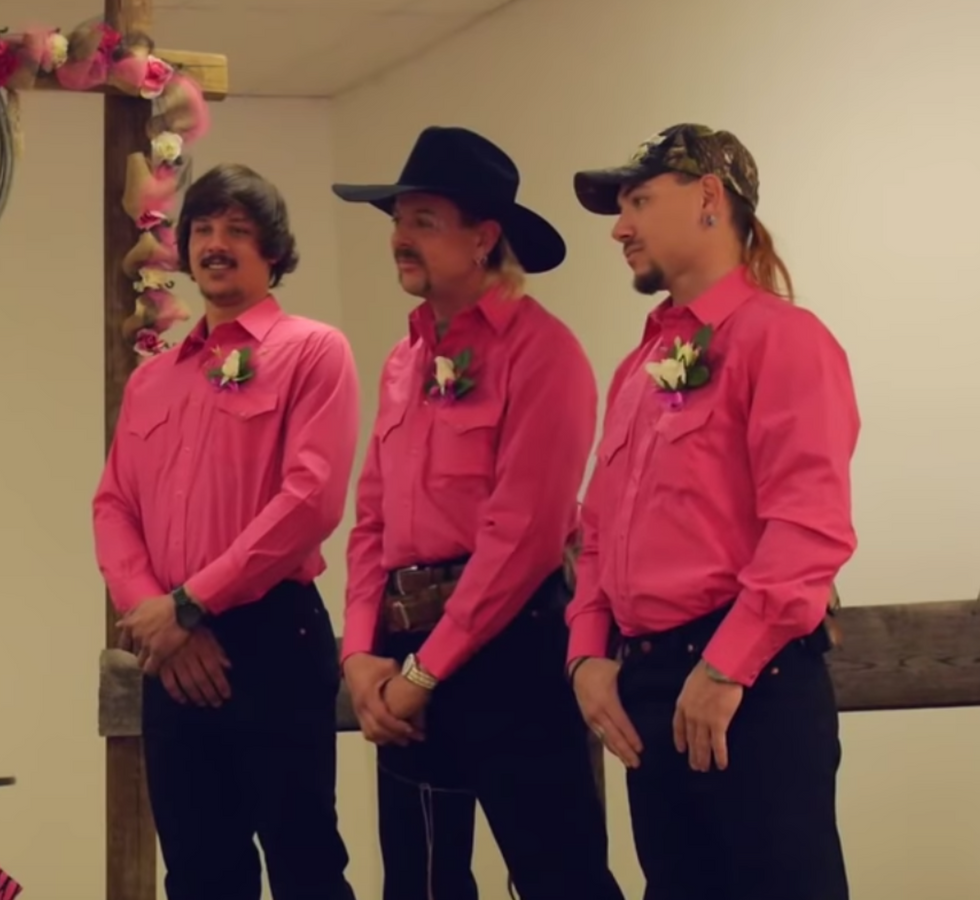 And after he married both John Finlay and Travis Maldonado in a 3-way ceremony, both of his husbands gradually deteriorated with drug use and mental health problems. Travis tragically took his own life after he made claims that he wasn't at all gay, and Joe had simply hoodwinked him by fueling his addictions.
And after this marriage tragically fell apart...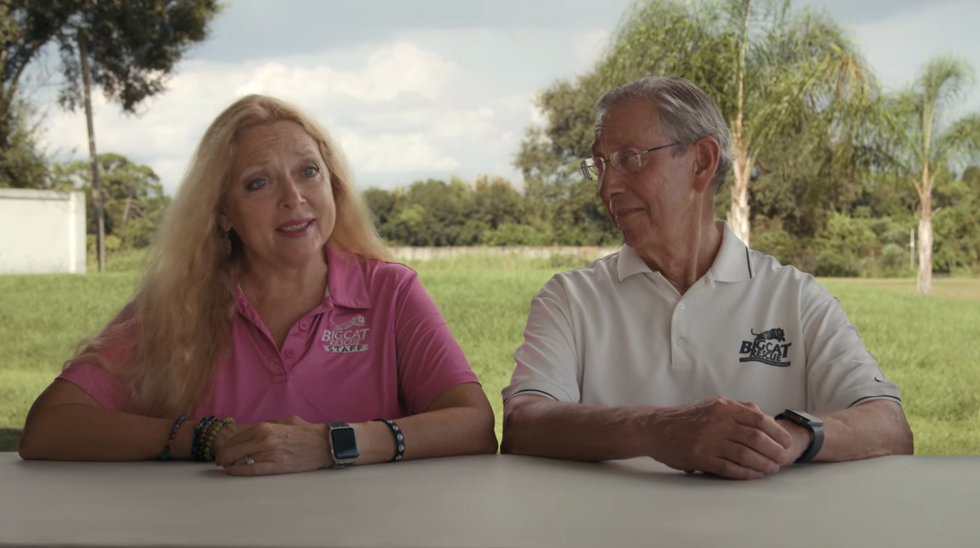 Joe himself fell into a downward spiral and his obsession with Carole and her husband grew even bigger.
And last year, things took a turn for the worst.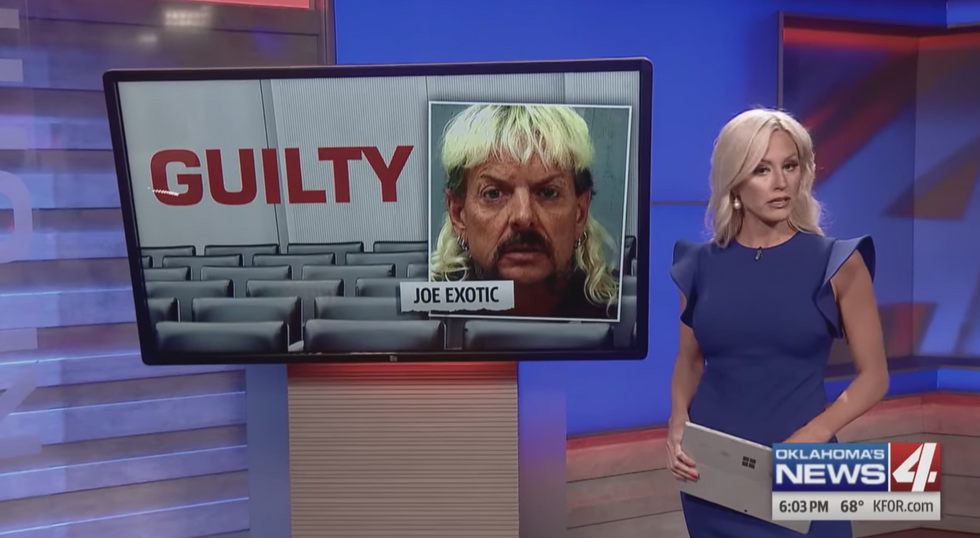 Joe was sentenced to twenty-two years in prison for attempting to have Carole murdered.
He hired a hitman to take Carole out whilst she was biking down a deserted bike path...
But the FBI became involved and they thankfully managed to put a stop to this dangerous plan.
Many viewers believe that Joe belongs in prison after his alarming behavior...
And of course, the internet is now a
Tiger King
minefield.
The memes have been flooding in...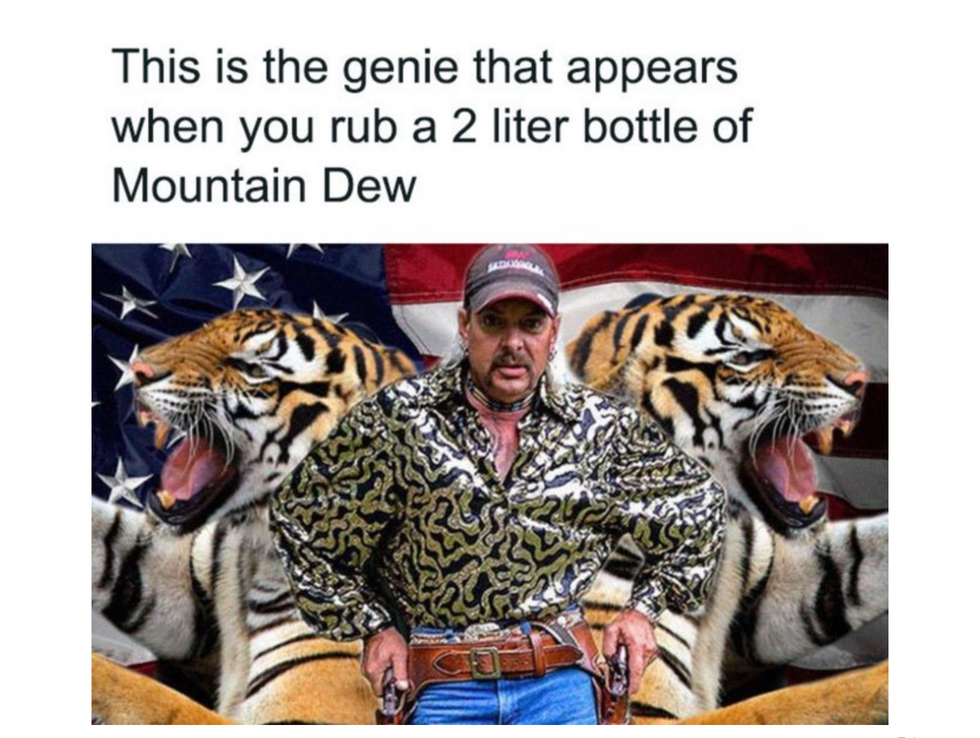 And even though this is poking fun at real-life events, we
cannot
get enough during our COVID-19 lockdown.
And we must say...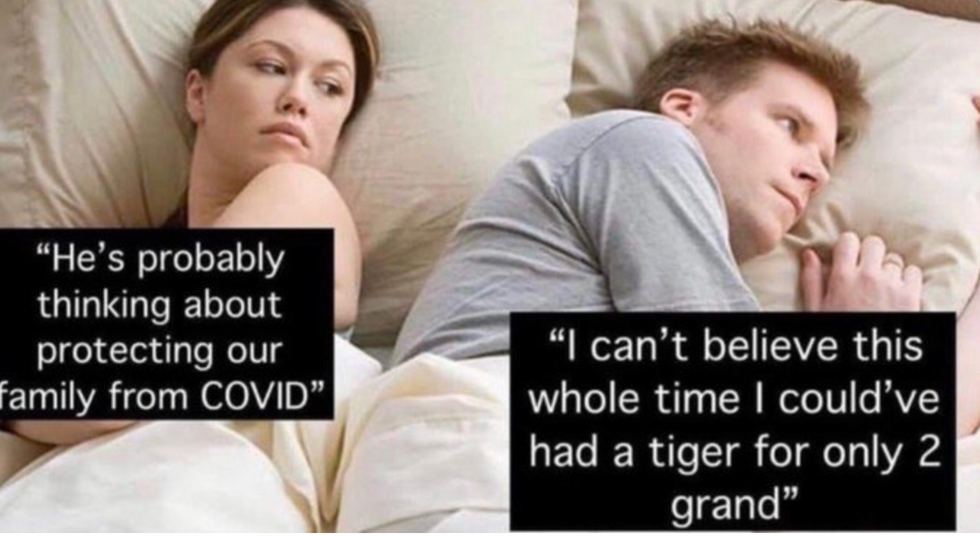 Tiger King
couldn't have possibly come at a better time.
There are some things we wish we could unsee...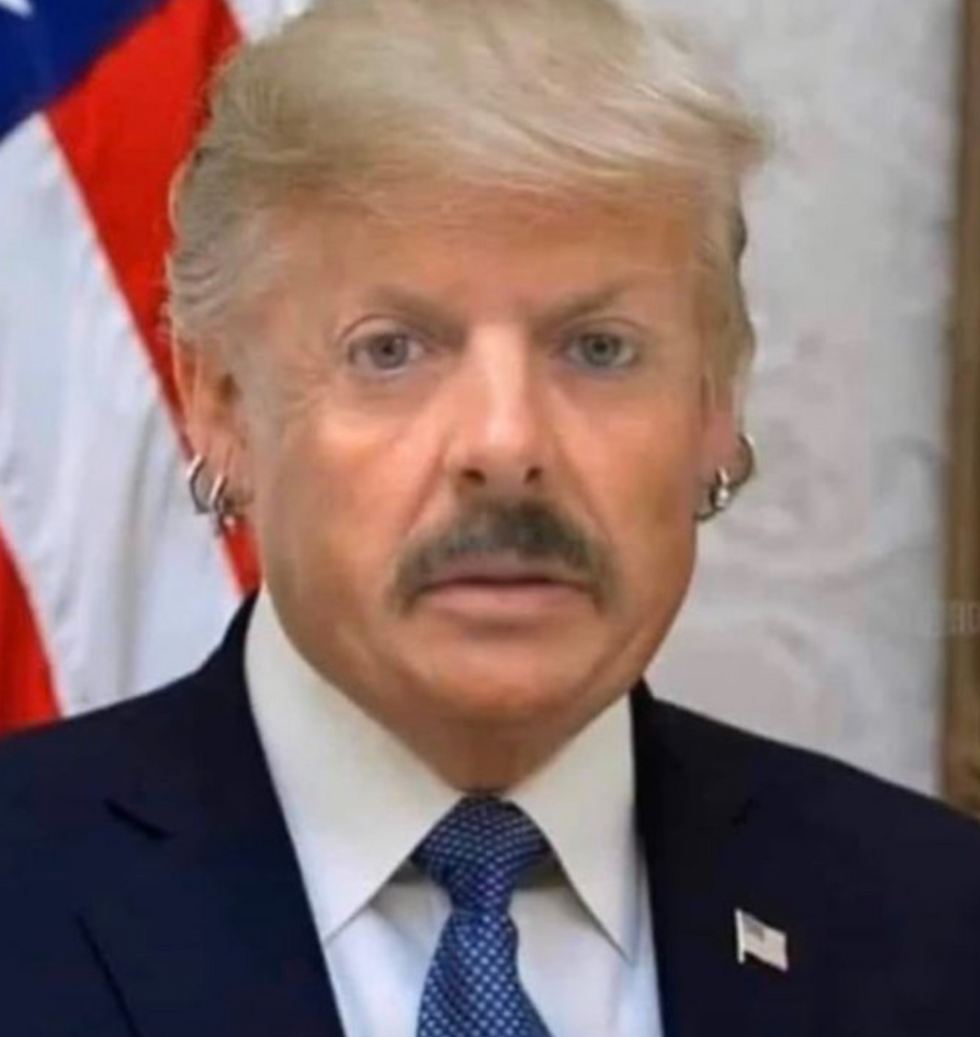 And this is
certainly
one of them. Maybe this is what Joe would have looked like if he won his presidential campaign?
We also can't unsee this...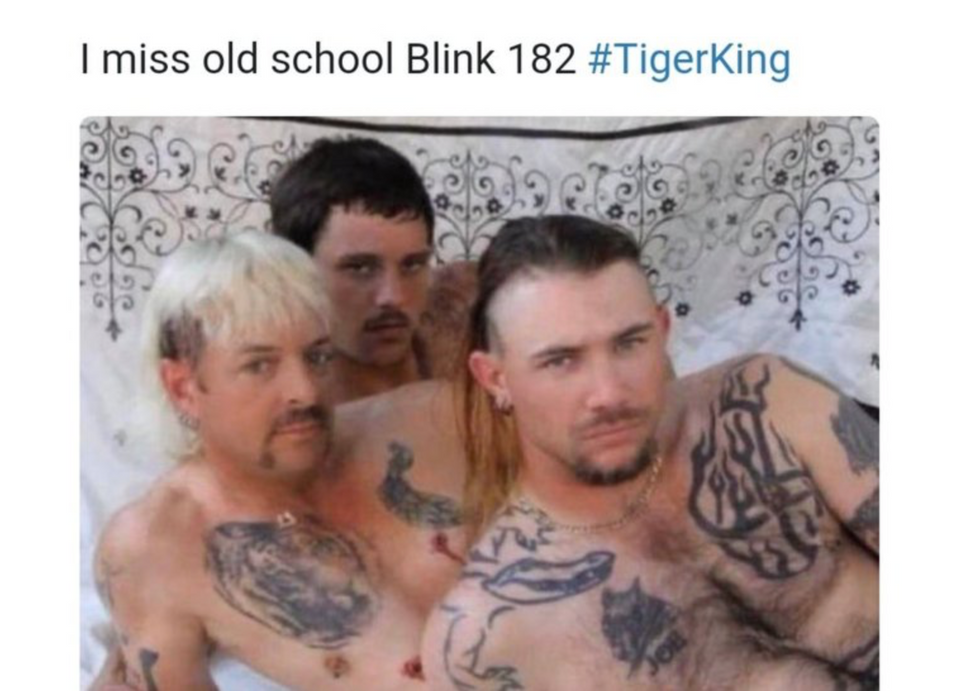 Sadly.
Now this is something worth thinking about!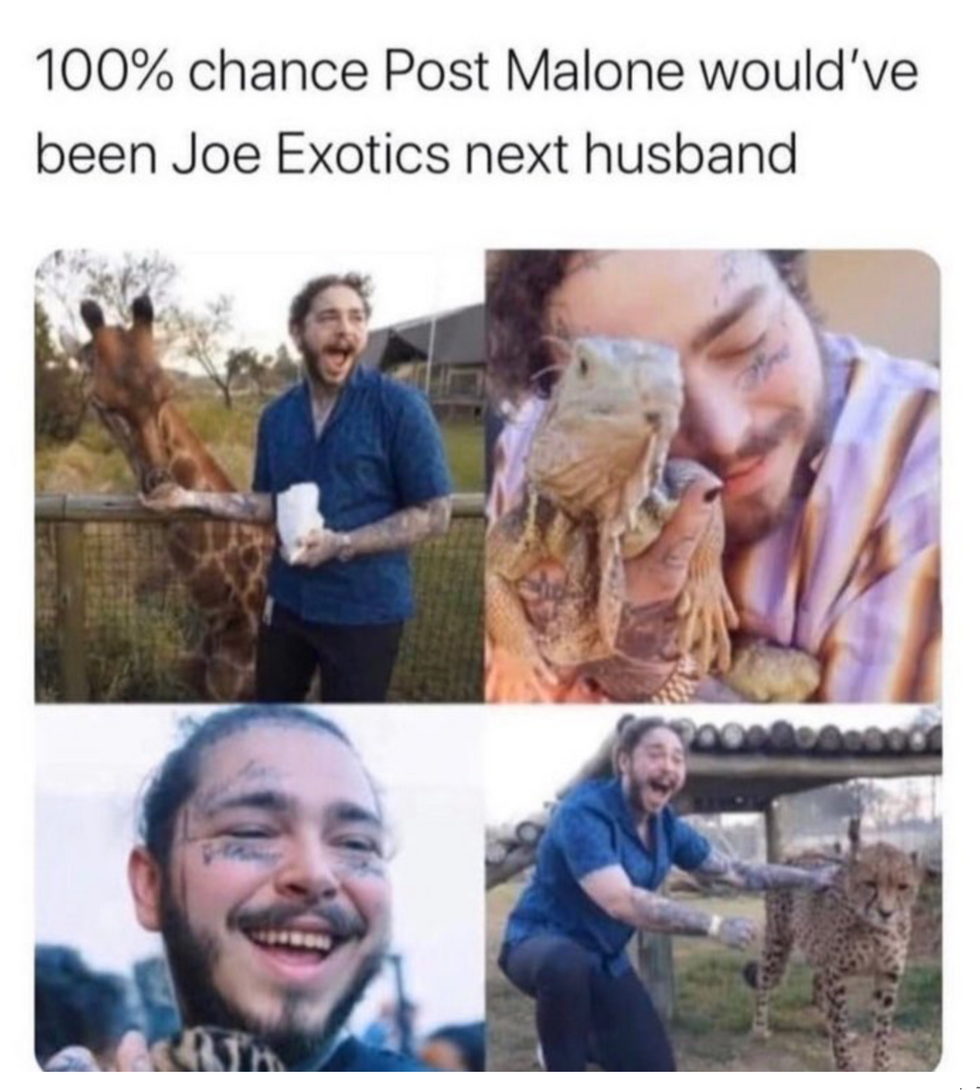 We can sure as hell picture this, too...
Little did we know what was to come in January...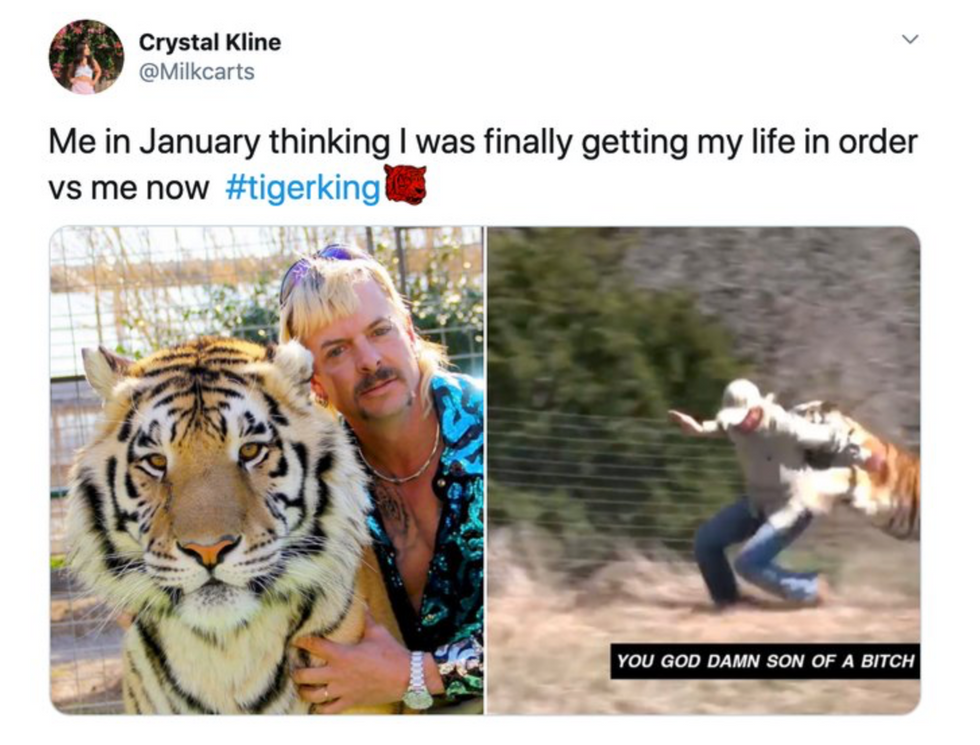 New year, new me? Time to think again...
People are creating new records...

And it
isn't exactly
hard.
The same energy...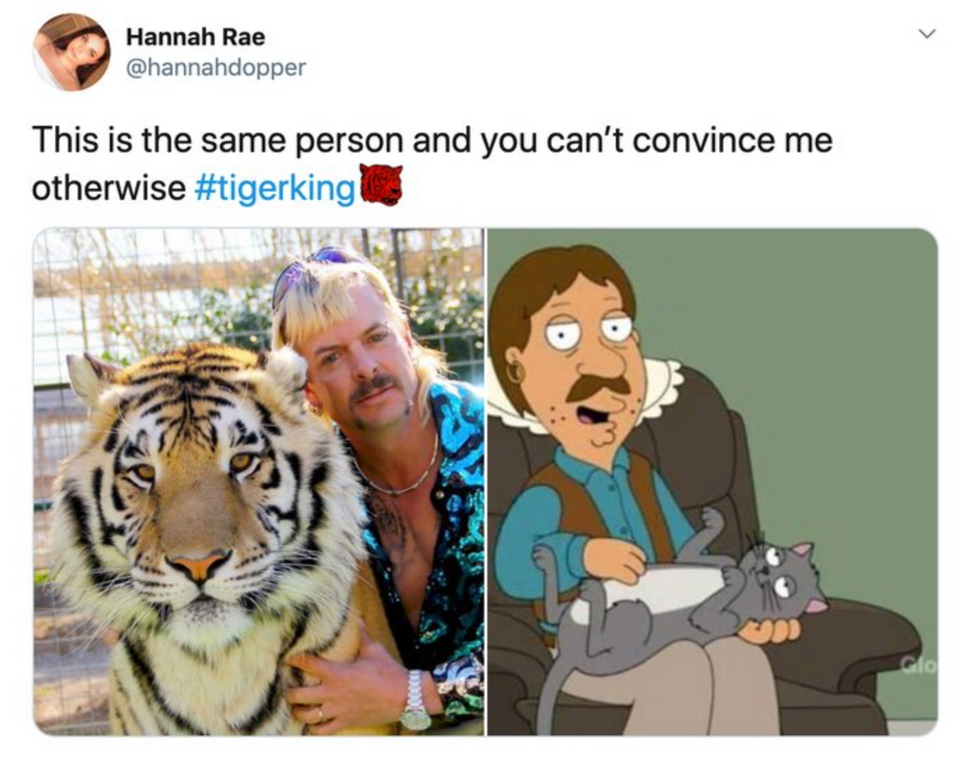 Sorry, but these are just the facts.
For all of those people in lockdown...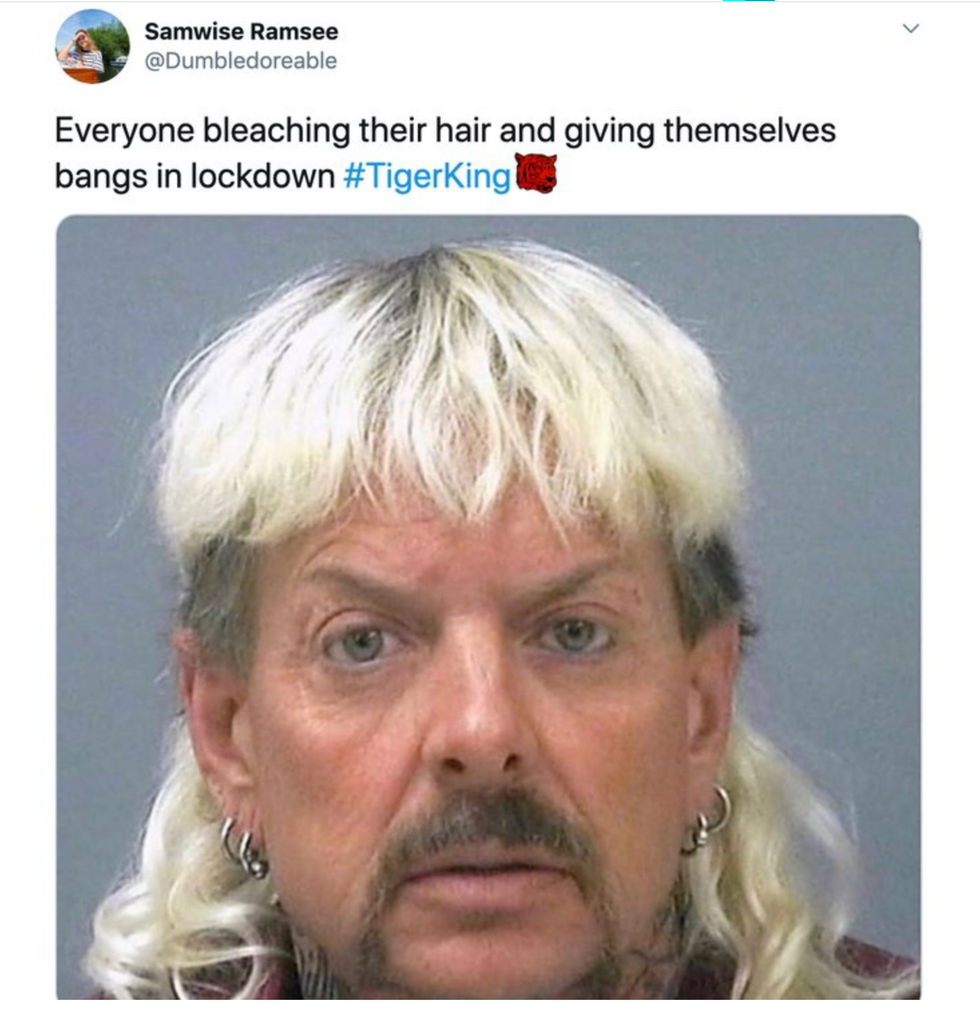 Totally
relateable.
It's time to address the elephant in the room...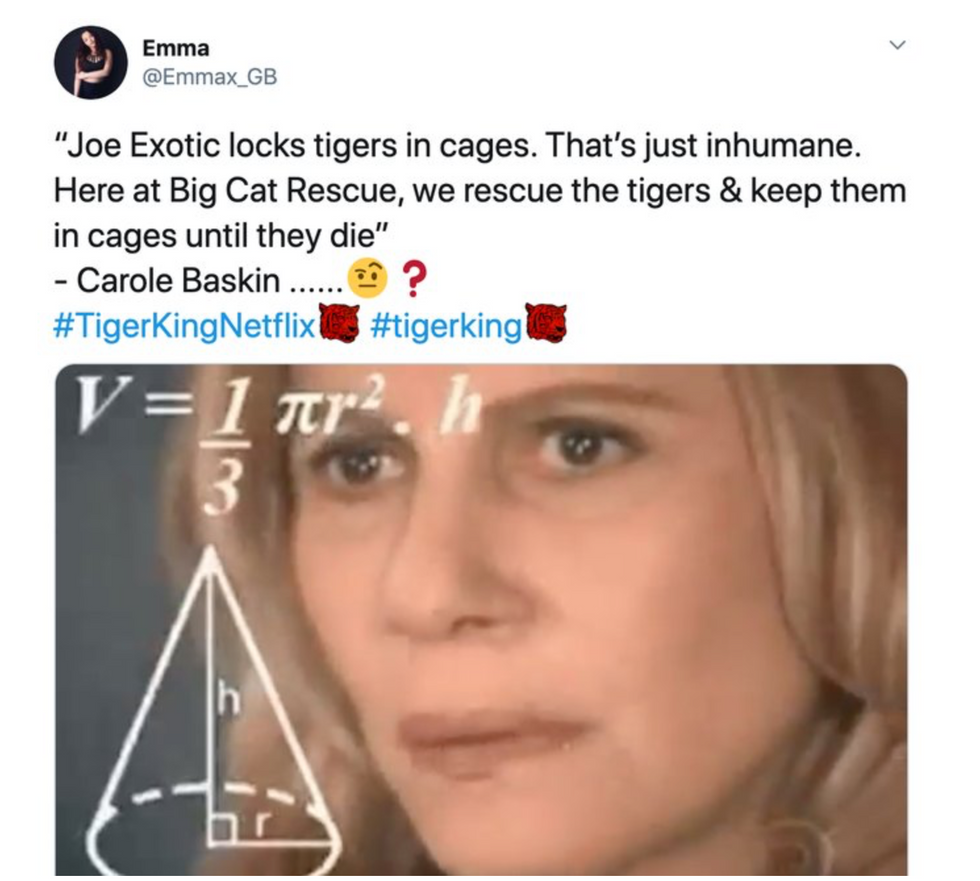 Any comments, Carole?
Don't even get us started on Jeff Lowe...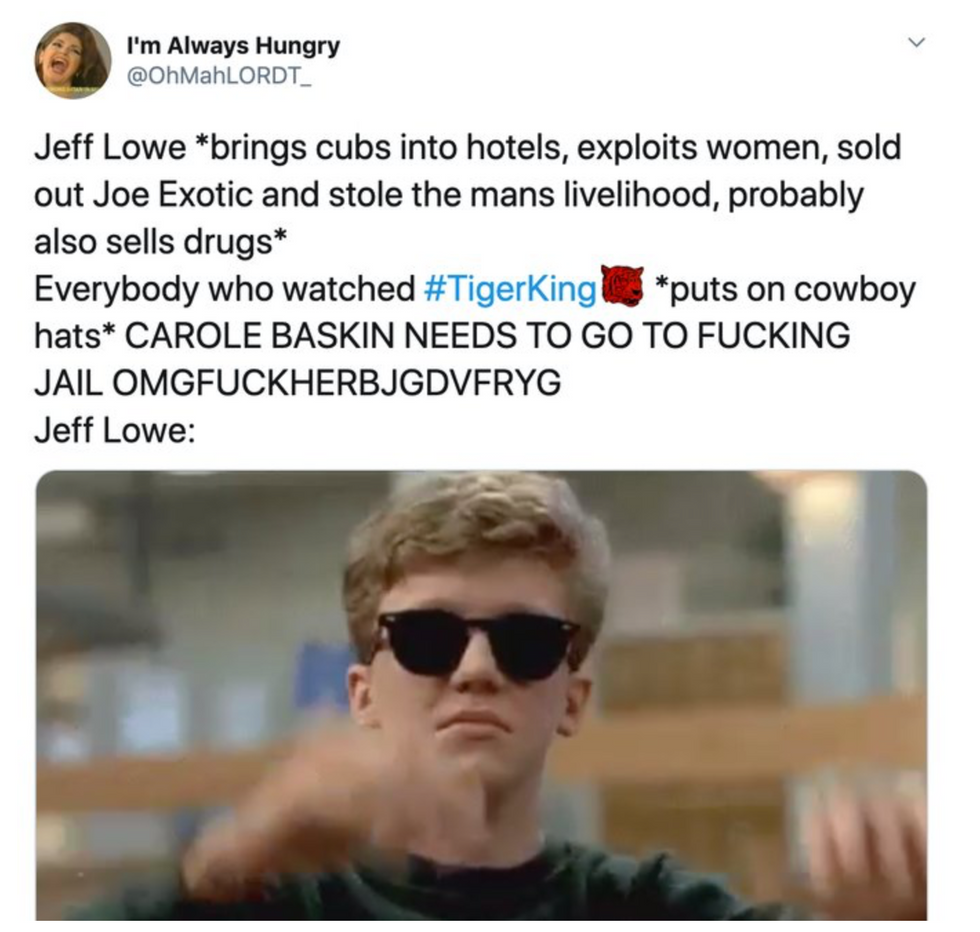 Because let's face it, he got away with
an awful lot
of bad stuff.
It's safe to say...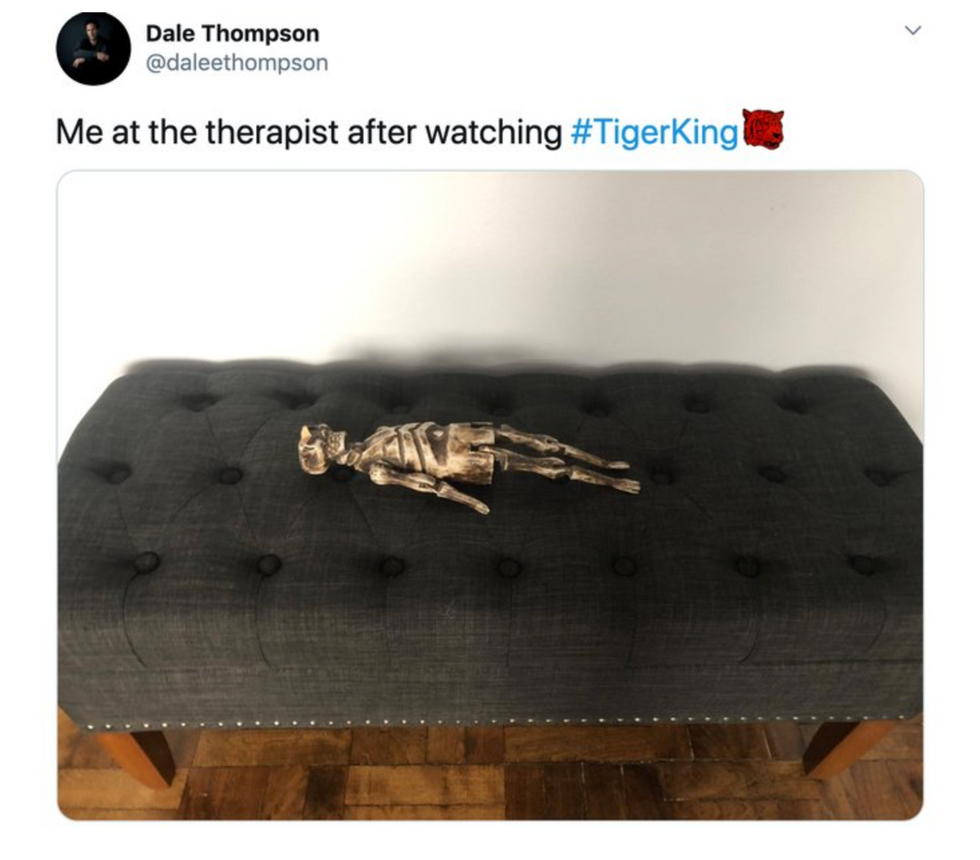 We probably
all
need a little bit of therapy after that rollercoaster ride!
But through all of the jokes and laughs...
The spotlight is
always
placed upon Carole Baskin in regards to her mysteriously missing husband.
So, what are the facts?
Well, on the morning of August 18, 1997, Carole's millionaire husband, Don Lewis, vanished aged sixty. His car was later found at a nearby airport.
The self-made millionaire had helped Carole transform their forty acres of Florida land into the animal sanctuary it is today.
Some of Don's relatives speculated that Carole was involved in his disappearance.
Rumors quickly began circulating that she murdered him and fed him to the tigers.
In fact, this claim was made by the oldest of Don's 4 children, Donna Pettis, then forty-two, in a 1998 interview with PEOPLE. She claimed that Carole feeding his body to the big cats would be "a perfect scenario to dispose of someone. We were upset that the cops didn't test the DNA on the meat grinder." Joe Exotic also believes that Carole killed her husband - something he has been
pretty
vocal about, to say the least.
It was reported that 2 months before he went missing, Don tried to take out a restraining order against Carole, claiming she'd threatened to shoot him.
He was not granted the order. Carole has repeatedly protested her innocence, and says that any claims made that she fed her husband to the big cats are "ludicrous."
5 years after Don went missing, Carole had him legally declared dead.
And to this day, nobody has been charged with anything to do with his disappearance.
Don's disappearance is still an active cold case...
Since the show aired on Netflix...
Carole and her current husband, Howard, have been subjected to constant abuse online.
Carole spoke out about the ordeal recently...
Speaking to the
New York Post
, she said, "He's been trying, since 2009, to get his minions to kill me. He was constantly going on his internet show, saying that he has to get rid of me. It was very disturbing. The kinds of people who back up what he does are not stable people. It would be one thing if he went out to mainstream America. But he was going out to a group of wack-jobs."
And when reality star turned lawyer Kim Kardashian tweeted about the ordeal...
Wow the amount of texts I've gotten about Tiger King since I tweeted about it all have mentioned their belief that… https://t.co/uXHQUJs8Ky

— Kim Kardashian West (@Kim Kardashian West)1584923892.0
More and more people wanted to hear Carole's "confession" about the whole
meat grinder
rumor.
She has characterized such talk as the "most ludicrous of all the lies."
Pointing out in a blog post
that her tigers eat meat broken down into 1-inch cubes before being ground in her tabletop meat grinder, she said, "The idea that a human body could be put through it is idiotic."
But it seems that Carole may have confessed to killing her husband without even realizing it.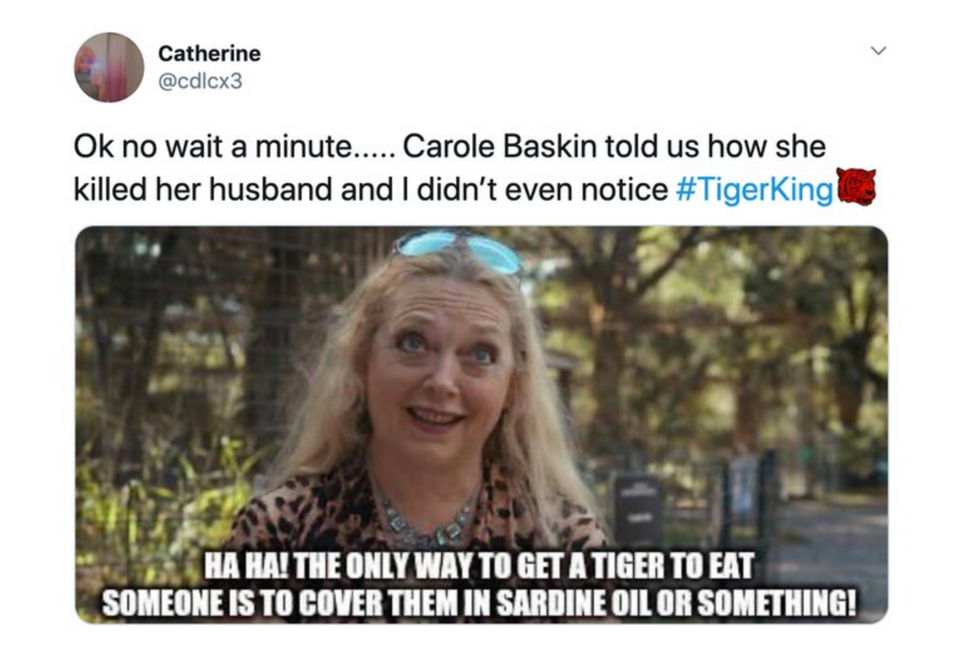 When Joe was attacked by one of his ligers (a lion bred with a tiger), he accused someone of putting cologne on his shoes. Talking about the incident, Carole simply said, "The only way to get a tiger to eat someone is to cover them in sardine oil or something."
Now that seems a little bit fishy to us...
And even though Carole is yet to comment on her claim, it has made us that
bit more suspicious
of her involvement with the disappearance of her ex-husband.
Make sure to stay posted for further updates...
And in the meantime, keep scrolling for the GoFundMe page set up by Cardi B to free Joe Exotic...