The world truly lost a legend last December with the passing of actress Carrie Fisher, whose initial cause of death was a heart attack.
It was updated on Friday when the Los Angeles County coroner's office released a report saying Fisher died from "sleep apnea and a combination of other factors."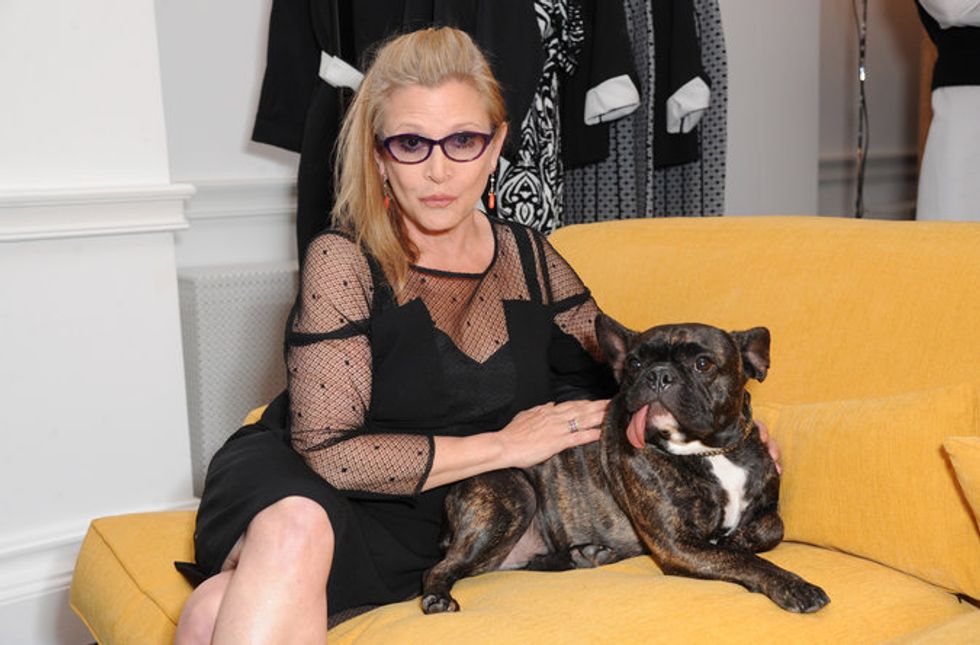 via: Getty
It turns out those other factors included "atherosclerotic heart disease and drug use," although no further specifics about drugs were given and it was officially ruled "undetermined."
But now based on documents procured by PEOPLE from the Los Angeles County coroner's office, her toxicology report listed cocaine, methadone, ethanol and opiates.
Fisher had spoken openly about her struggles with alcohol, drugs and bipolar disorder, and her only child, Billie Lourd, addressed the report.
PEOPLE
. "She talked about the shame that torments people and their families confronted by these diseases. I know my Mom, she'd want her death to encourage people to be open about their struggles. Seek help, fight for government funding for mental health programs. Shame and those social stigmas are the enemies of progress to solutions and ultimately a cure. Love you Momby." While sad, her words from 2013 are now more relevant than ever: "The only lesson for me, or anybody, is that you have to get help. I'm not embarrassed." May she rest in peace.