A person's hair is one of their most prized possessions so keeping it looking healthy and tame is a constant goal for some.
However, during this lockdown, it's going to be near to impossible. While some are having a breakdown and shaving their heads, others have decided to embrace their natural side.
Keep scrolling to see some of our favorite celebrities embrace their gray hair in quarantine…
There are plenty of us out there who take our hair very seriously.
A person's hair is often the defining feature of their overall appearance so, understandably, many of us take immense pride in our heads of hair.

Long hair, short hair, curly hair, straight hair, no hair… There are so many ways in which you can style your locks.

From losing their locks to exposing their gray, it can be because of an array of different reasons.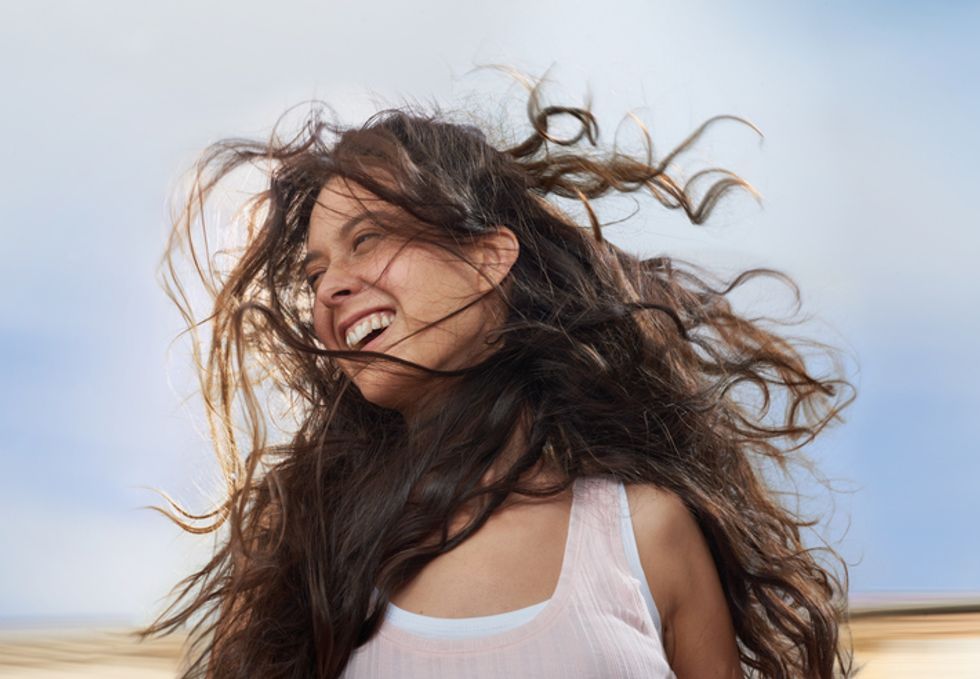 New York City clinical psychologist, Vivian Diller, explained how some people's heads of hair are a lot more than just hair to them. "Some women/men view their hair as an aspect of their identity," explained Diller. "It's very internal…"

And some even insist that a person's hair is the primary source of their beauty so they want to maintain it to the highest of levels.

People have been going to desperate measures to keep themselves well-groomed and that includes shaving their heads completely.

But some celebrities have now resorted to a different kind of change.

Instead of trying to dye their hair at home, and probably messing it up, they have decided to start embracing their grays. Here are some before and after pictures of some of our faves.

The forty-nine-year-old shared these snaps on her Instagram story, proudly.

There's one other thing you need to rock this look, and it's confidence…

This is only the beginning of the trend as other celebrities joined in.

The forty-year-old funnyman also decided to expose himself.

"I got stories for days. P.S I have always had a s*** load of grey hair…I was just a frequent dyer …I'm not working right now so I said F*** IT." That's the attitude we all need to be embracing!

The former Disney star posted this gorgeous picture to her Instagram, letting everyone know that she was not ashamed of her silver strands and we're totally here for it!

And here comes Tamera's twin sister, Tia with some grays of her own.

She wrote this: "I have to say, been reading a lot about our #world and what's been going on. It all feels like a #dream. However, I wake up and realize it's not. This is our reality right now. My #anxiety started to kick in and I had to remember to focus on all the things that I can control and not the things I can't. I also did a relaxation #meditation and just #prayed and somehow I felt better. #Love you guys! Very much. #Stay safe and #healthy."

On Monday, sixty-year-old Osmond revealed that she can't do much to her hair herself.

"She told me what to do," she explained on a Livestream. "It's fun because there's all kinds of ways you can hide things and do things that saves time and money, and right now when people can't go … I do know how to color my hair. I just don't have any of the coloring things here so she's sending me some."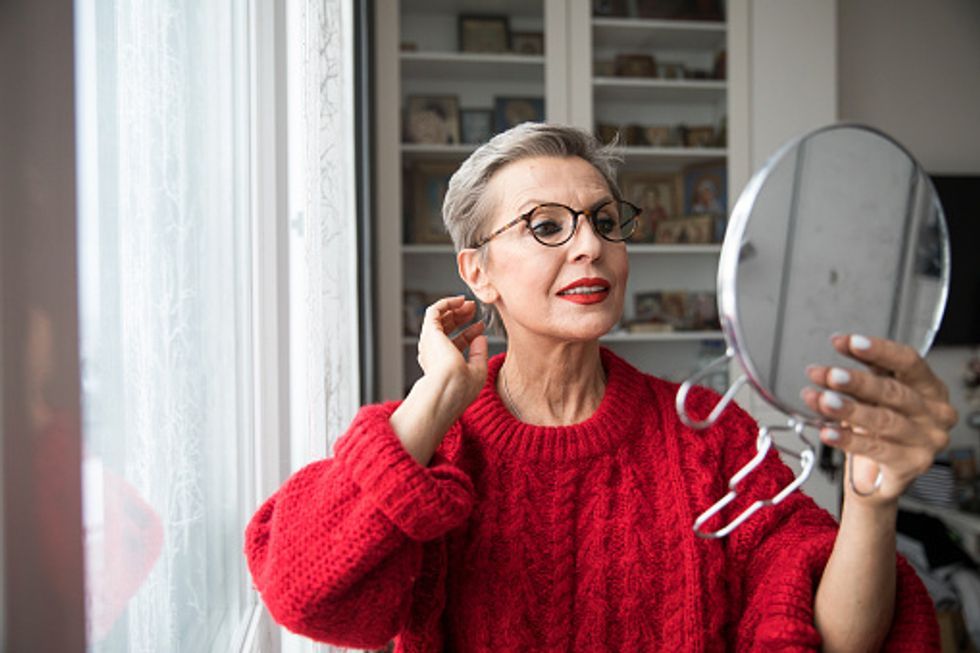 There's always a silver lining to having silver strands and that involves embracing them. During these difficult times, it is important to remember that we are all just human. We grow and change and so does our hair.

Don't because we've all got them. It's time to be loud and proud about it… Over video chat of course because we're all staying home, right? If you're looking for more heartwarming tips to remaining sane while in self-quarantine, then keep scrolling…