Judging by the amount of celebrities with tattoos, you almost can't be famous without having one. These days, it's not only more widely accepted to have ink, it's de rigueur.
From personal mementos to big flashy pieces of art, it goes without saying that some of these permanent drawings are better than others.
To get an expert analysis, GQ brought on the hosts of Spike TV's Ink Master, Chris Nunez and Oliver Peck, to analyze celeb tattoos.
Let's dive in.
Whether you like it or not, it appears that tattoos are her to stay as a popular way of expressing one's self.
They've become especially huge in the world of celebs.
Either way, Hollywood's A-list have some of the recognizable ink around.
Sometimes their work is among the best that artists have seen.
Because celebs are so often in the spotlight, their ink can come under intense scrutiny not just by fans, but tattoo experts as well.
Surprise, surprise: Not all celeb tattoos are that great. In fact, as you'll see in the analysis of some of the biggest stars in the world, sometimes it's downright terrible. Who would have thought? See who makes the cut and who definitely doesn't on the next page.
Justin Bieber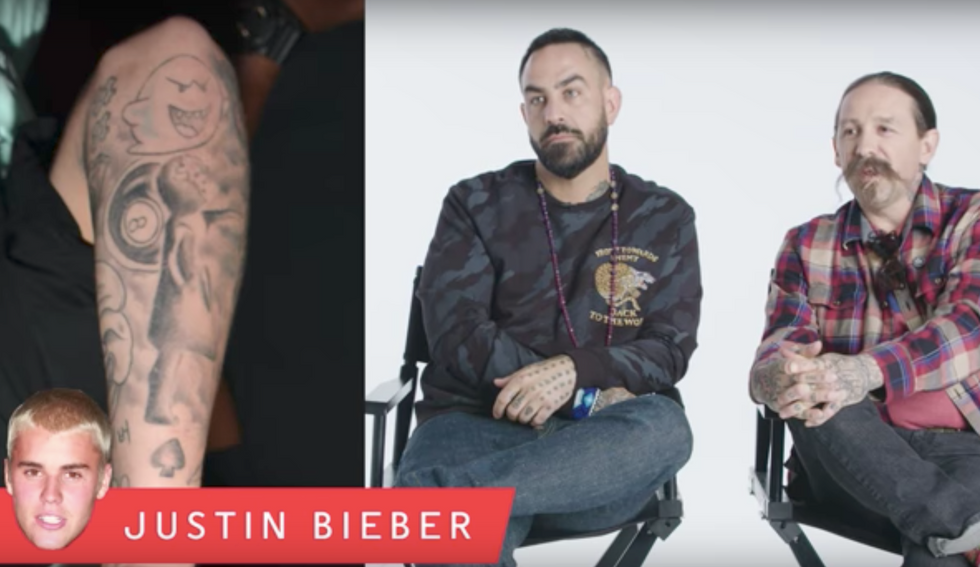 via: YouTube
"One thing we know about Bieber is that he has the worst taste imaginable. It doesn't surprise me at all the every tattoo he has is completely terrible. We call this 'littered with garbage.'" He's not wrong.
Rihanna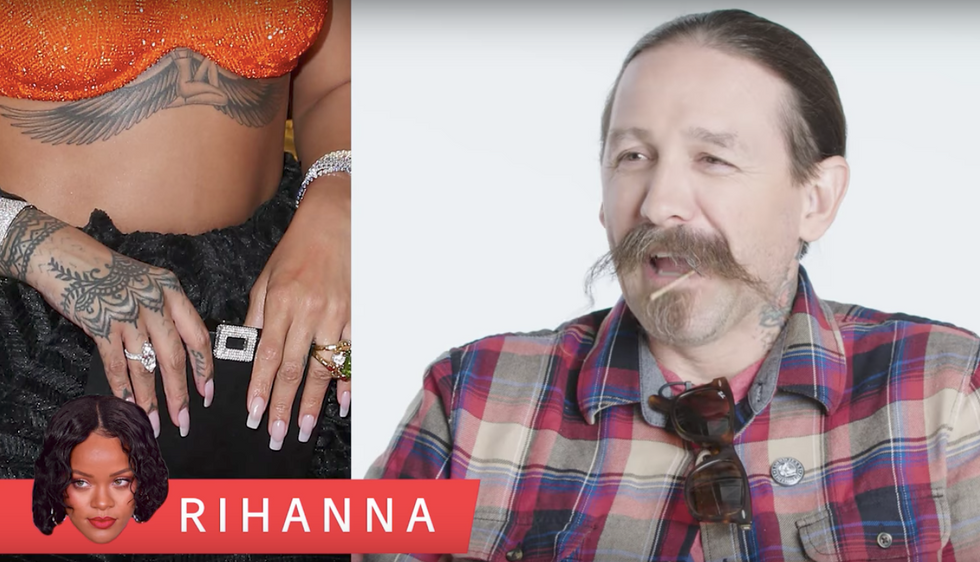 via: YouTube
"I didn't know Rihanna had a big crazy hand tat. I think it's better when it's done in Henna — because then it goes away."
Ouch! The permanence of tattoos makes that criticism a little difficult to deal with.
Demi Lovato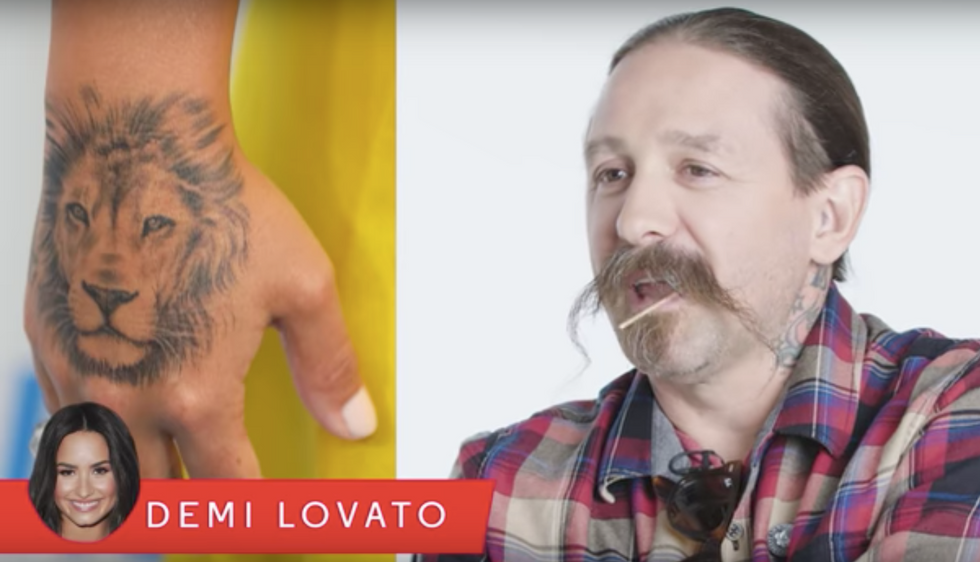 via: YouTube
"This lion looks like a lion! It looks like what it's supposed to. It's a nice tattoo." To that, we say "rawr!"
Cara Delevingne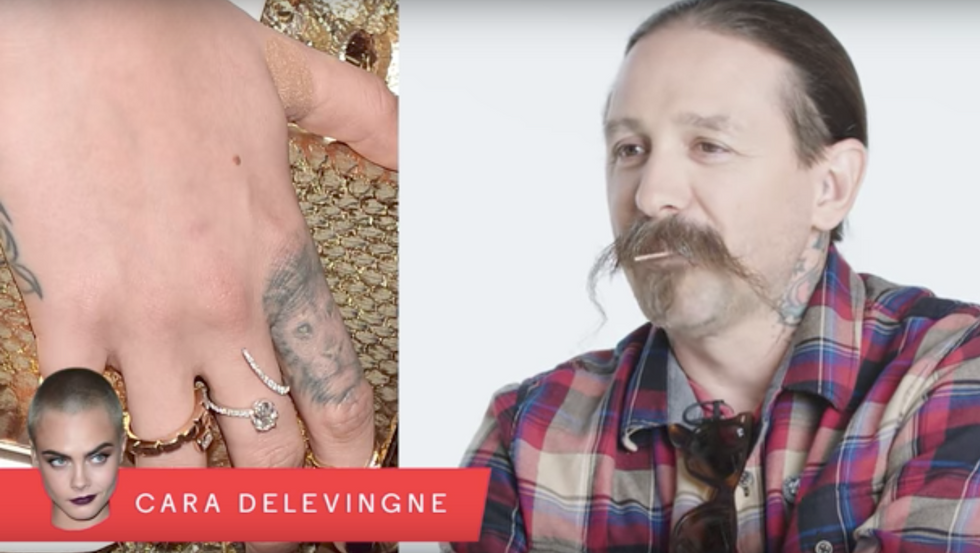 via: YouTube
"This lion is a mess. If you look at this photo, you end up with this turd smear on your finger." No "rawr" this time.
Nick Cannon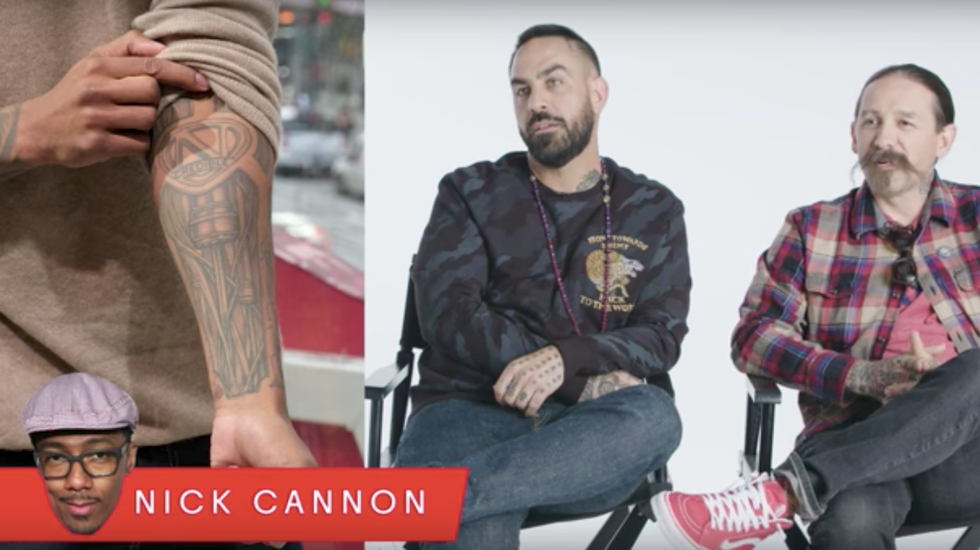 via: YouTube
"I like any skin rip. I'm in. This is clean. It has legible shading, fits his forearm well."
Angelina Jolie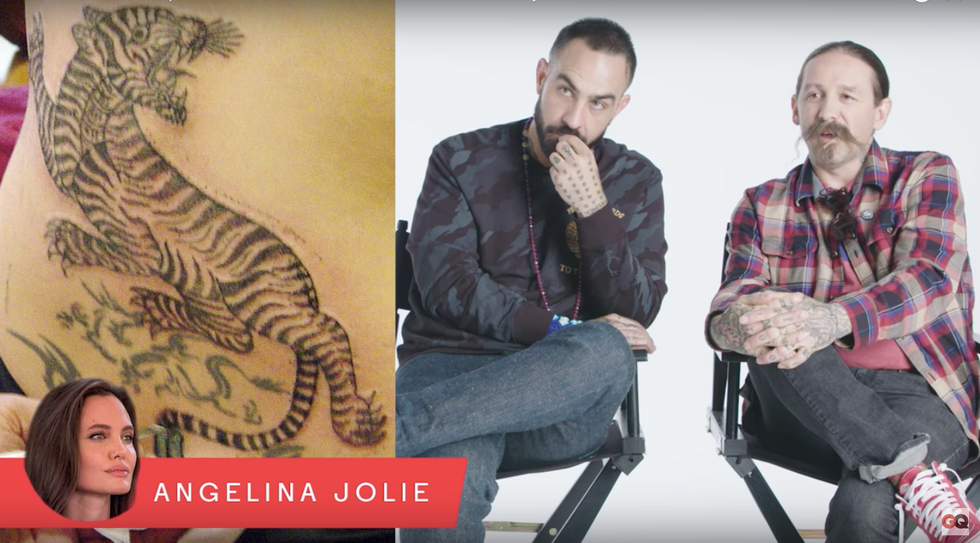 via: YouTube
"This is a tattoo done in a traditional way. It's very cool to get a tattoo done this way."
Mike Tyson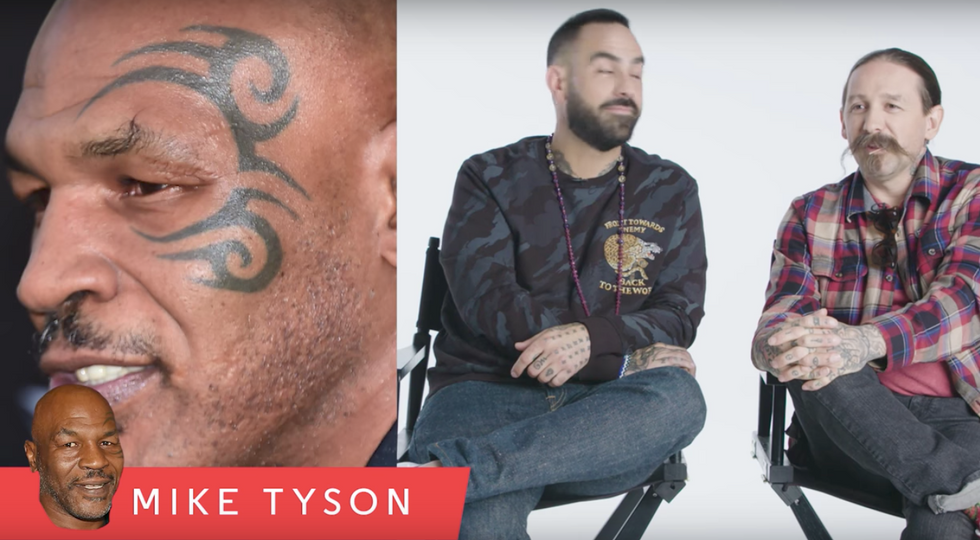 via: YouTube
"This is the purest example of — you just don't care anymore."
You can check them all out here:
What do you think? Which celeb tattoo do you think wins the award for, "What were they drinking when they went out inking?"
No matter where you stand, you have to have an opinion on this polarizing trend.