Charlie Sheen enjoyed a successful acting career, but it all came crashing down in recent years. Here's where he is now...
Back in 2010, Charlie Sheen was one of the highest-paid actors in the business...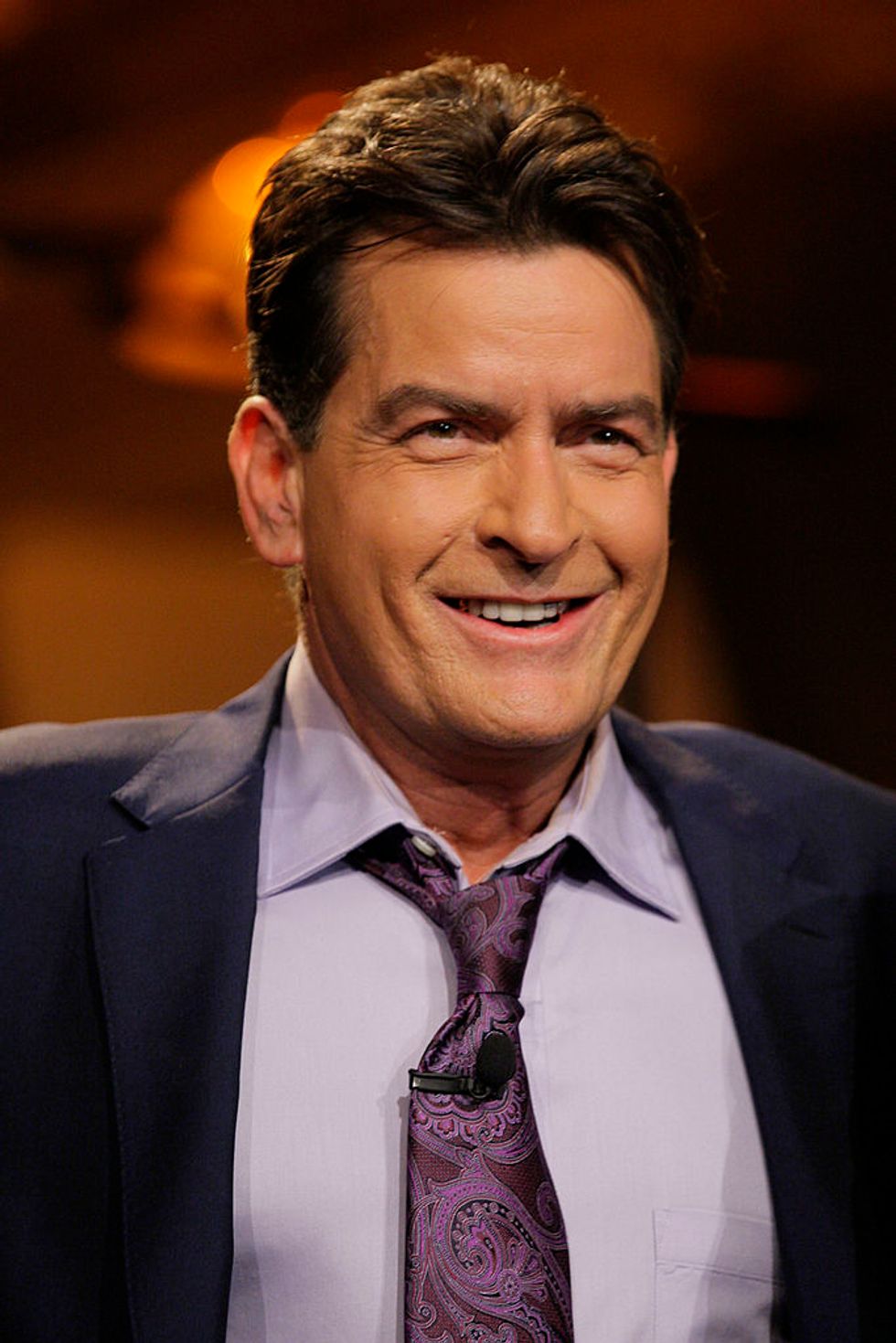 The actor was truly on his A-game, but one look at him now paints a
very
different picture.
The actor rose to fame for his breakthrough role in Oliver Stone's Platoon.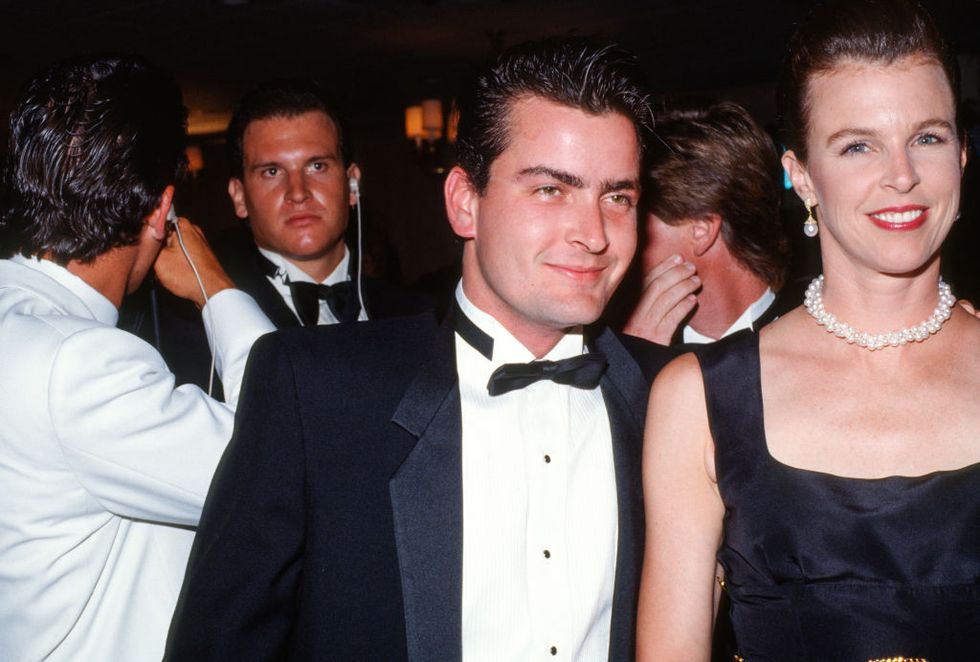 The Oscar-winning 1986 war drama propelled the star to international stardom and cemented his status as a talented actor.
Although, his acting debut came long before...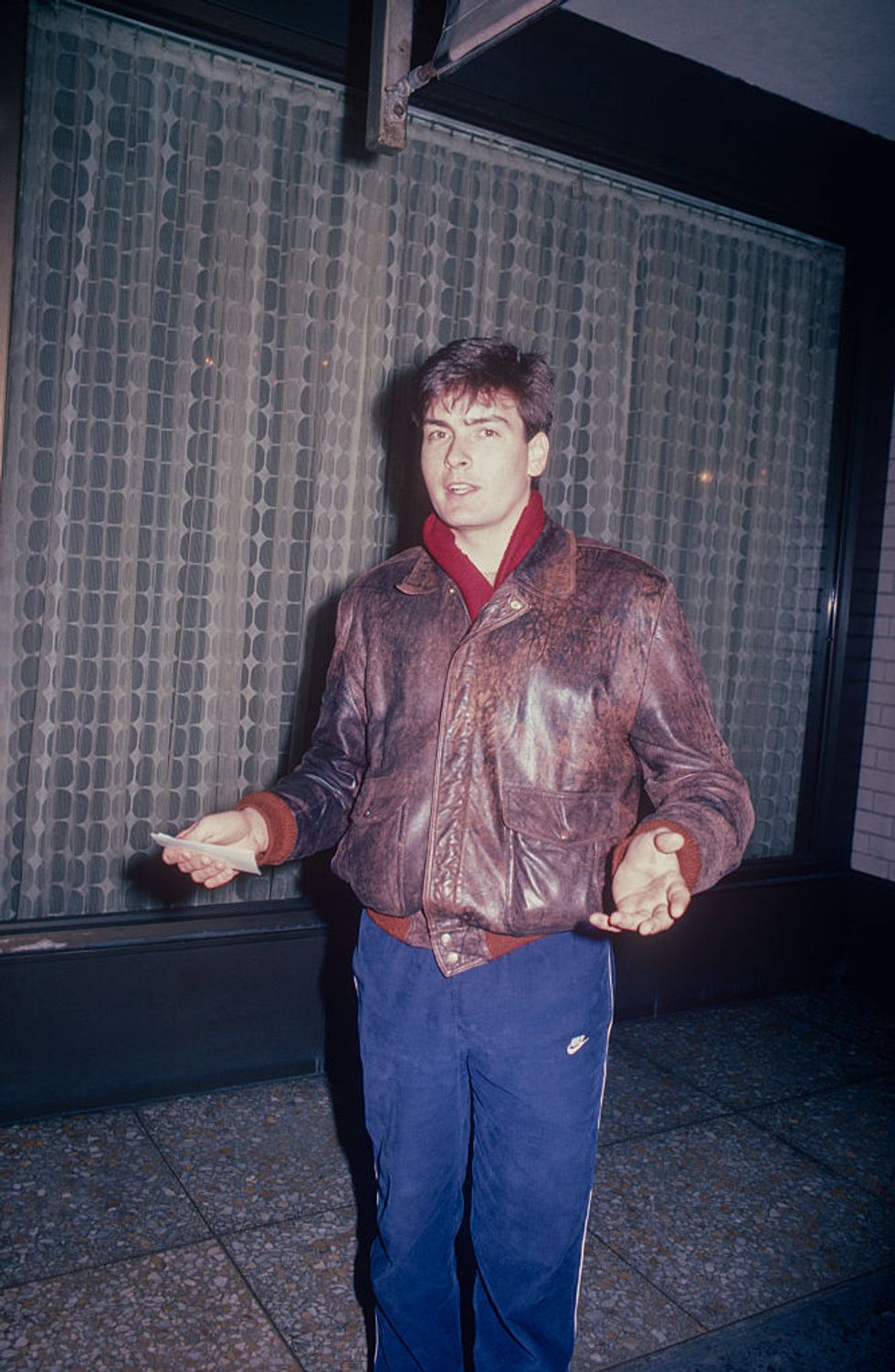 Aged just 9, Sheen played the role of an extra in the renowned TV film
The Execution of Private Slovik
, which also starred his father.
Sheen continued his desire to act into his teens.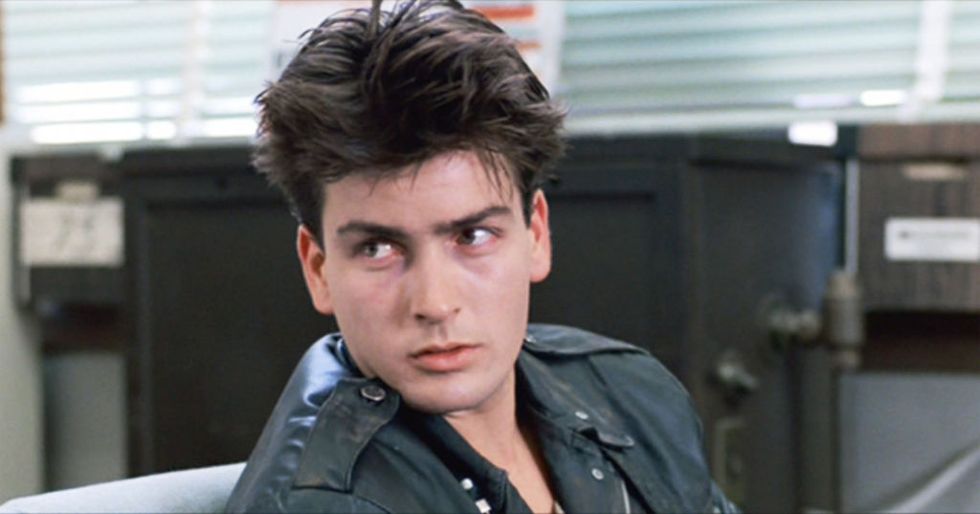 After being expelled from Santa Monica High School a few weeks from receiving his diploma, he focused on acting, seeking out, and landing a role in the never-released horror film
Grizzly II: The Predator
(1984).
Later that year...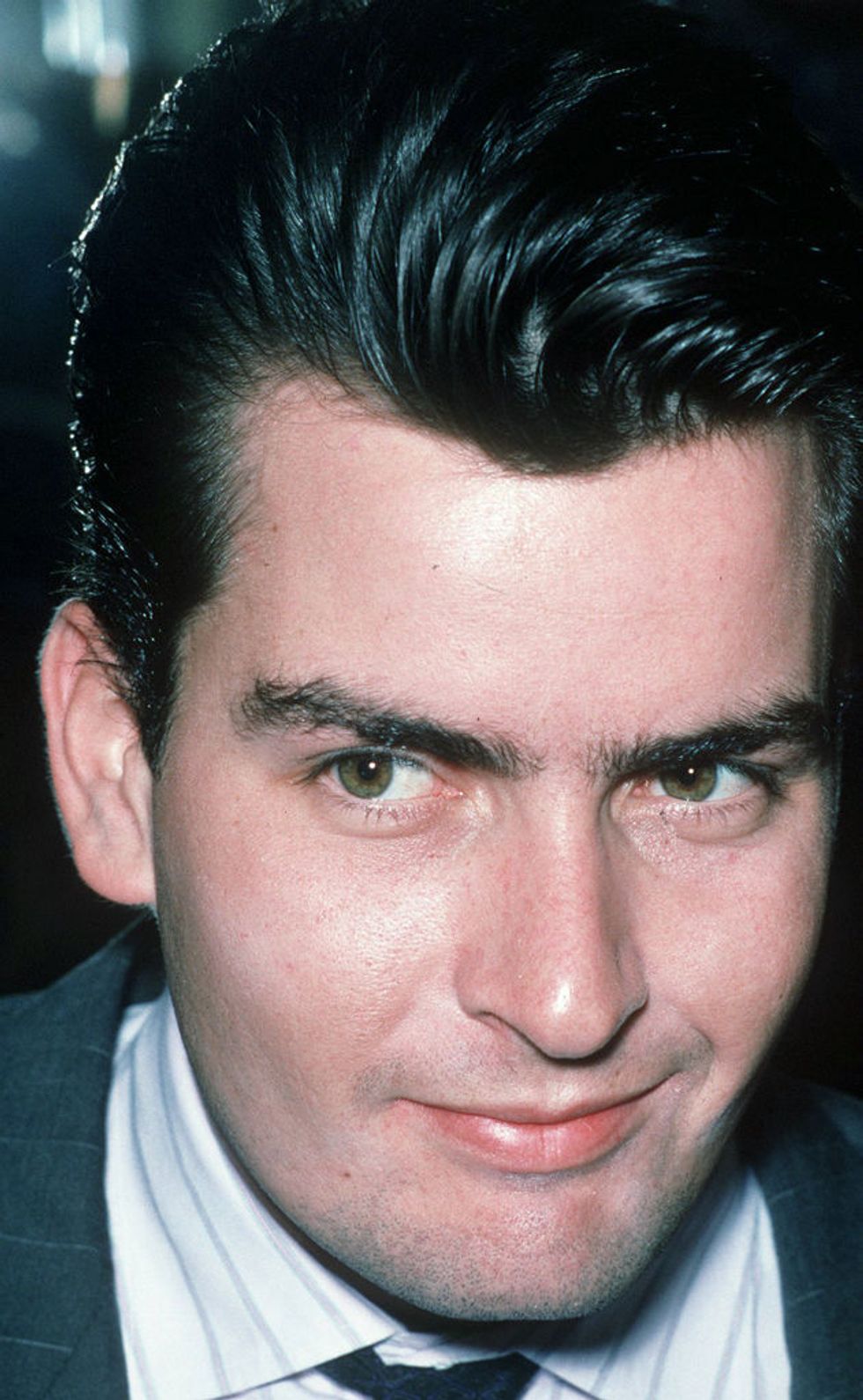 Sheen made his adult cinematic debut in the Soviet invasion thriller,
Red Dawn.
After establishing himself as a firm frontrunner in the industry...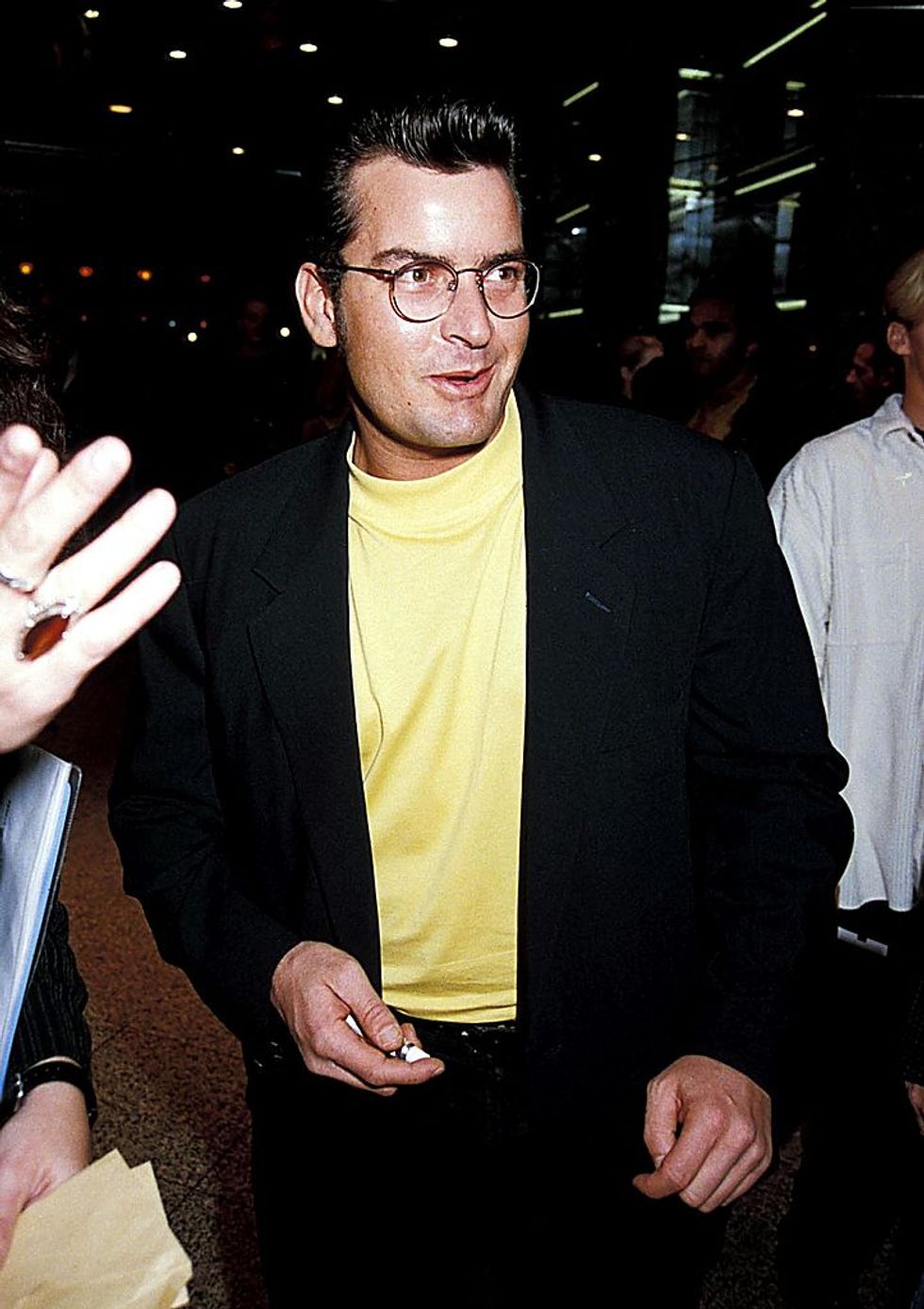 Sheen had win after win - even going on to form his production company with Brett Michaels (former lead singer of the heavy metal band, Poison) in the '90s.
But, perhaps one of his best-known roles came in 2003...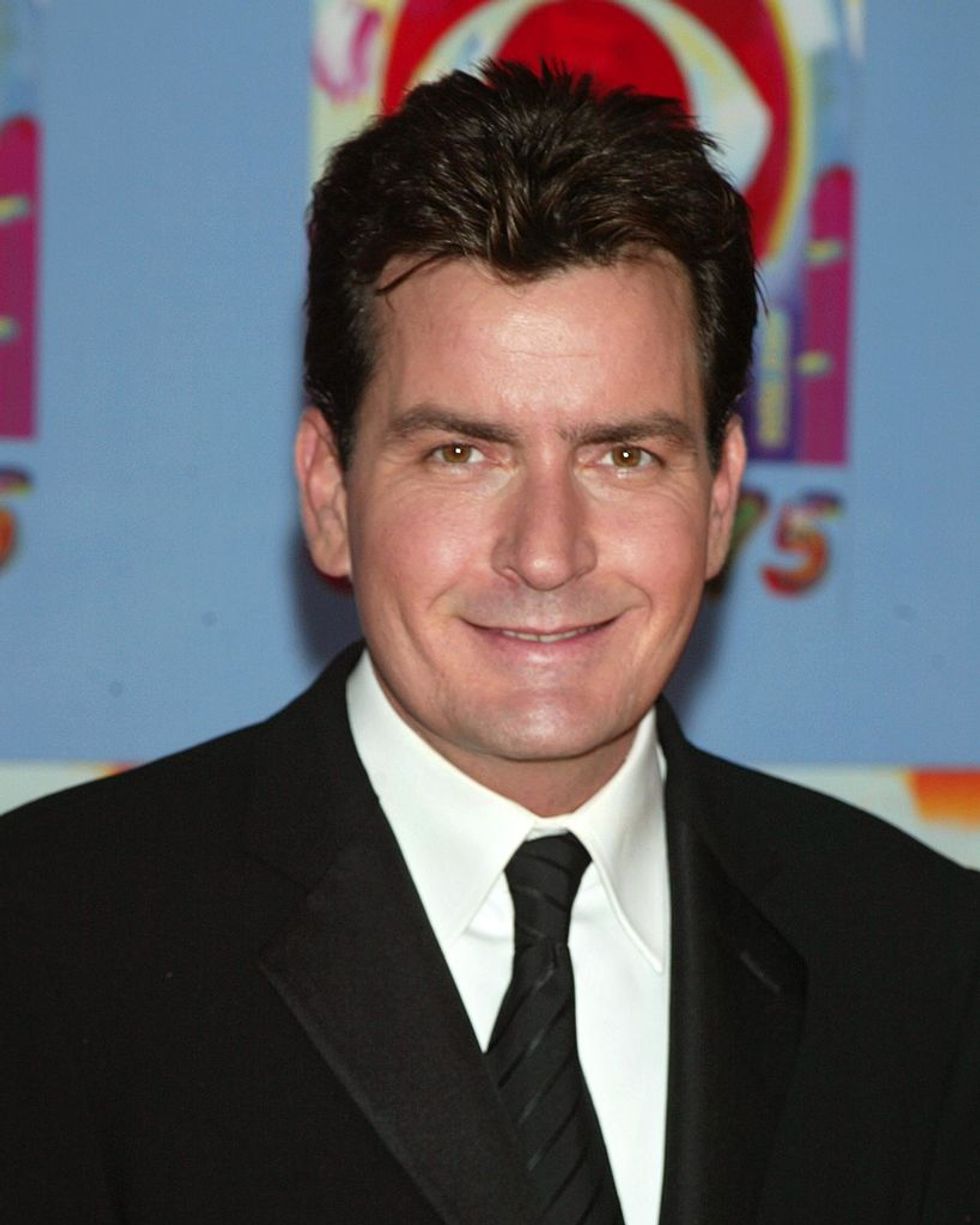 Sheen bagged a role in the popualr sitcom,
Two and a Half Men
- once again skyrocketing him into the mainstream spotlight.
Thanks to this immense fame, by 2010, he was one of the highest-paid actors in the business.
The star raked in a massive $1.7 million for each episode of
Two and A Half Men. 
But, it wasn't long before his private life started to catch up on him.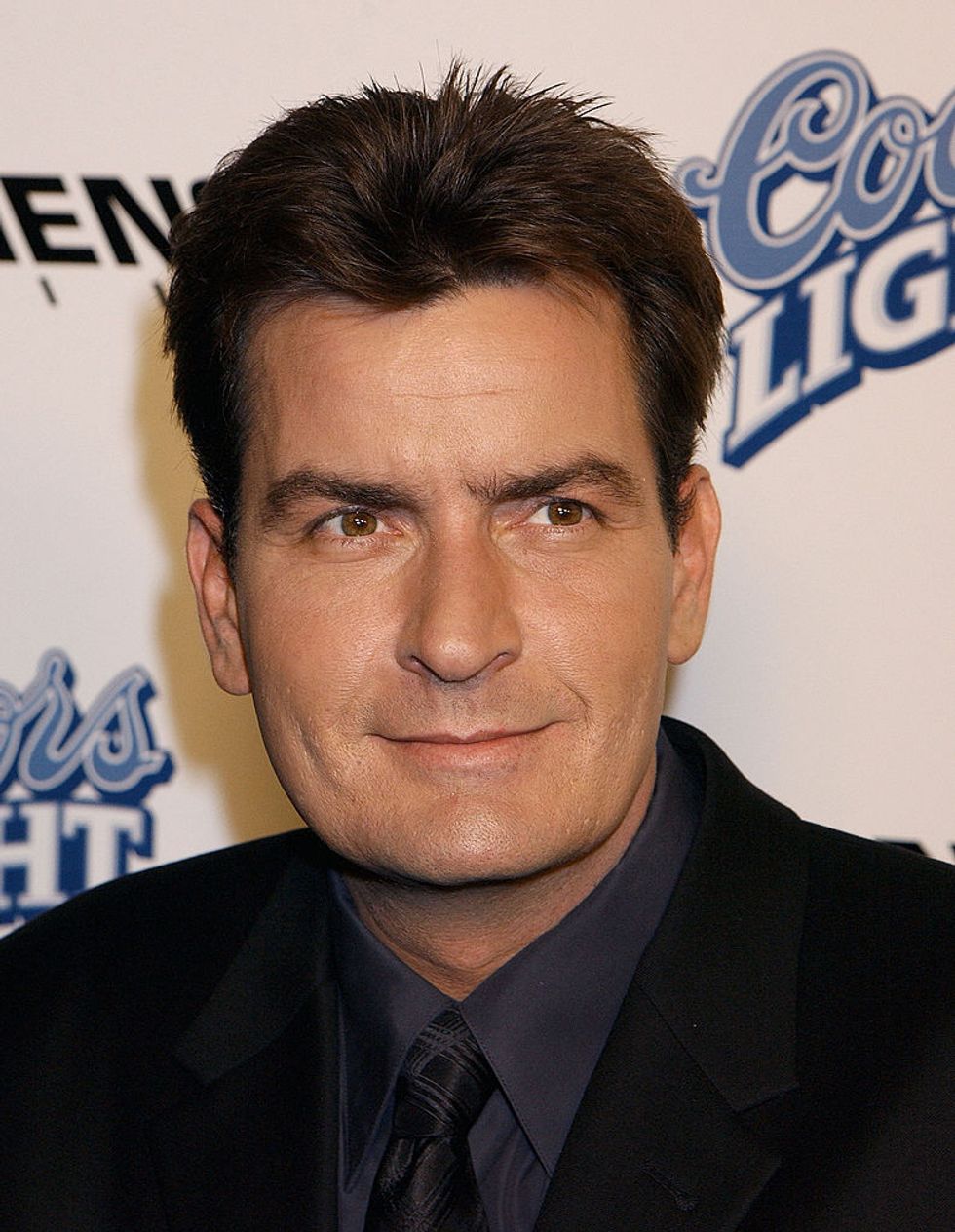 While his on-screen career was at an all-time high, Sheen's private life painted a very different picture.
Under the glare of the public lens, Sheen began to derail.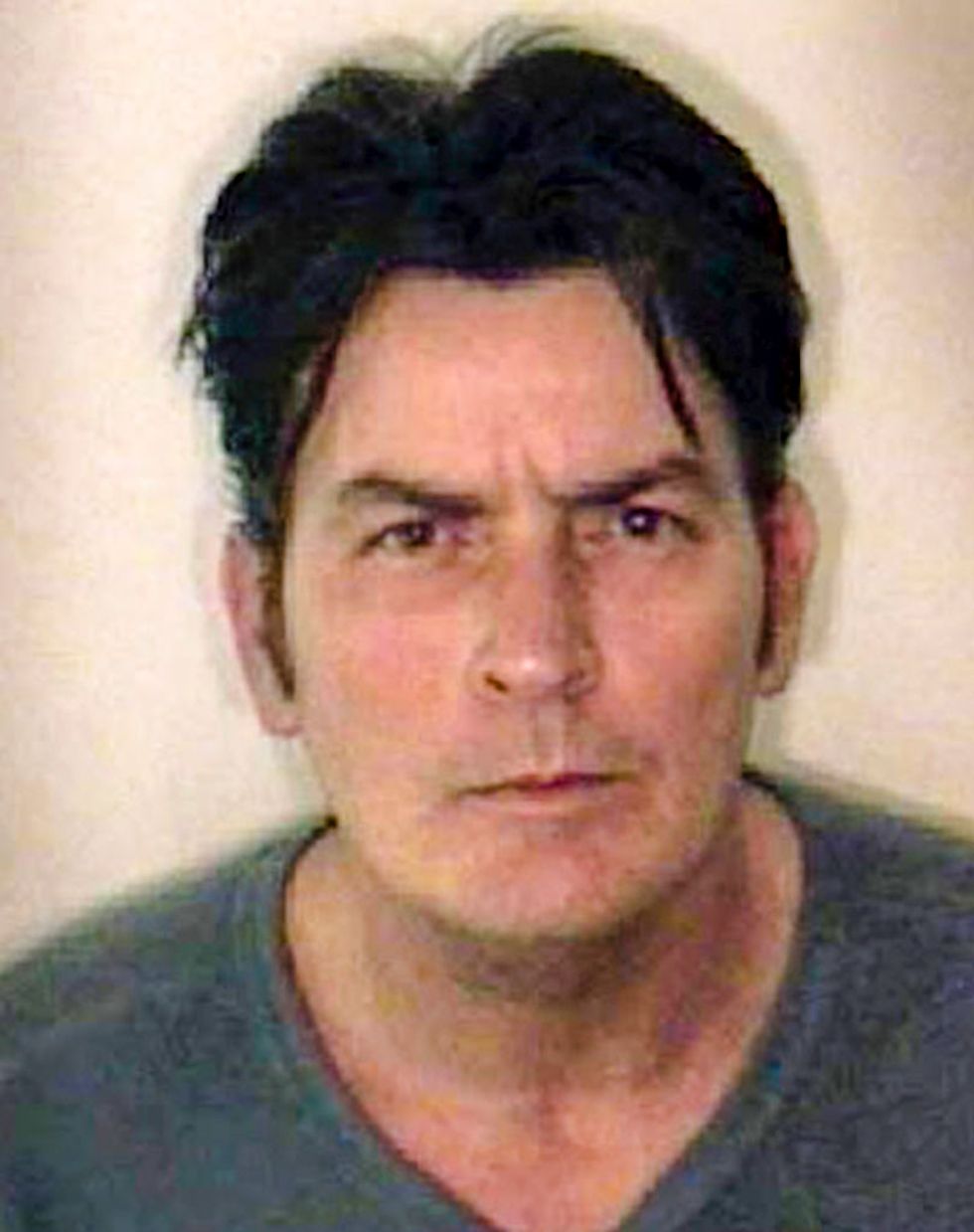 Bad press began in '90s when he served as the star witness in the 1995 trial of  Heidi Fleiss. Sheen confessed to spending an excess of $50,000 to purchase adult services from twenty-seven different escorts.
The following year, Sheen was arrested and charged with the assault of former girlfriend, Brittany Ashland.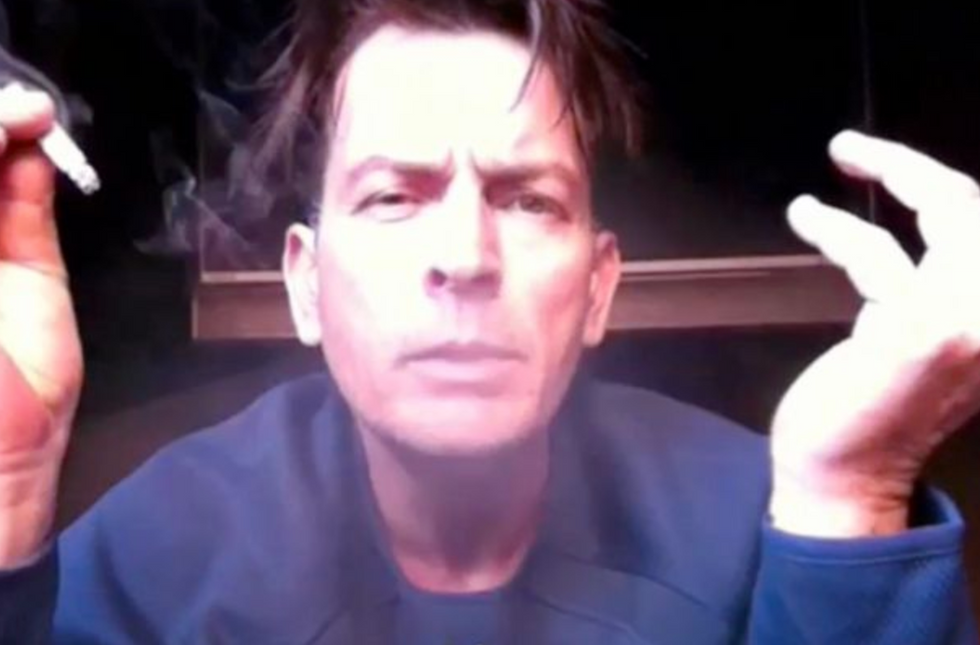 The actor pleaded no contest to the battery and received a suspended sentence as well as 2 years of probation.
The actor also became notorious for his recurrent battles with drugs and alcohol.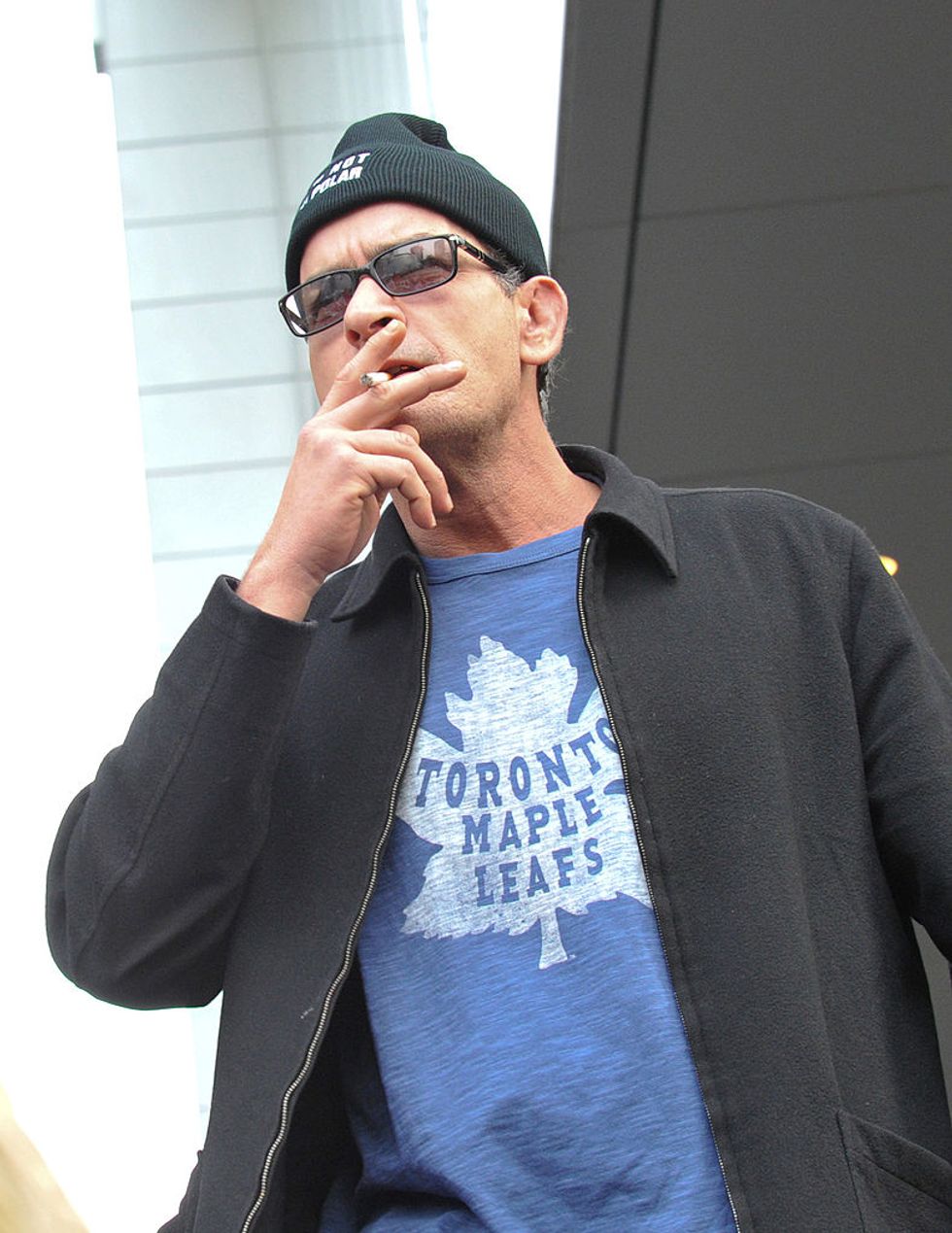 And, despite his successes at the time, his off-screen reputation took on a life of its own. In December 2009, Sheen was arrested for assaulting his wife, Brooke Mueller, and spent thirty days in a rehab center.
And, just a year later...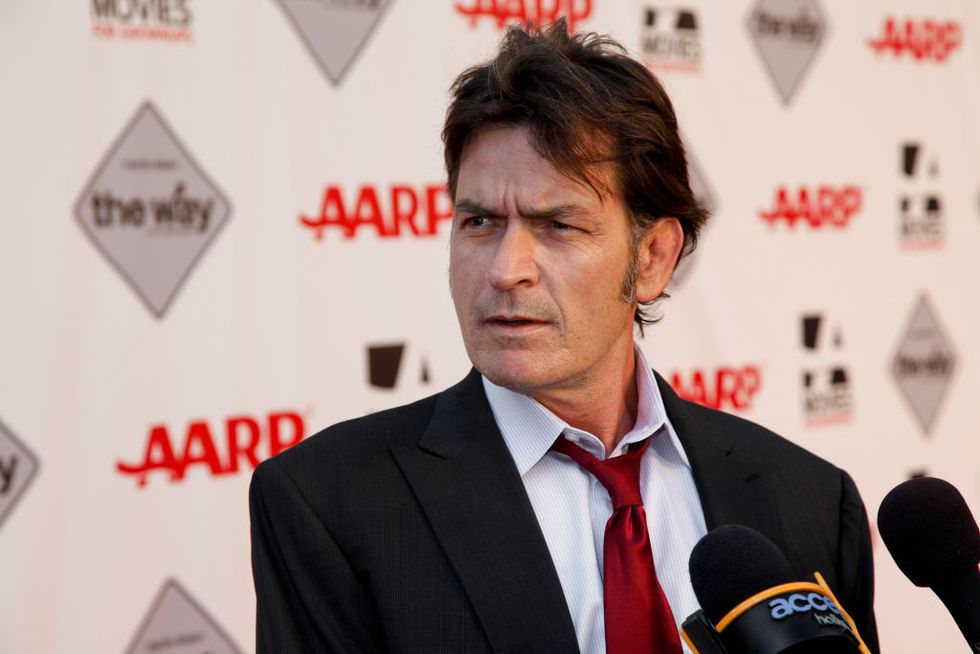 Sheen ran into trouble again when he was arrested for causing $7,000 of damages in an alcohol and drug-fueled frenzy.
In 2011, however, his antics started to take a toll on his career.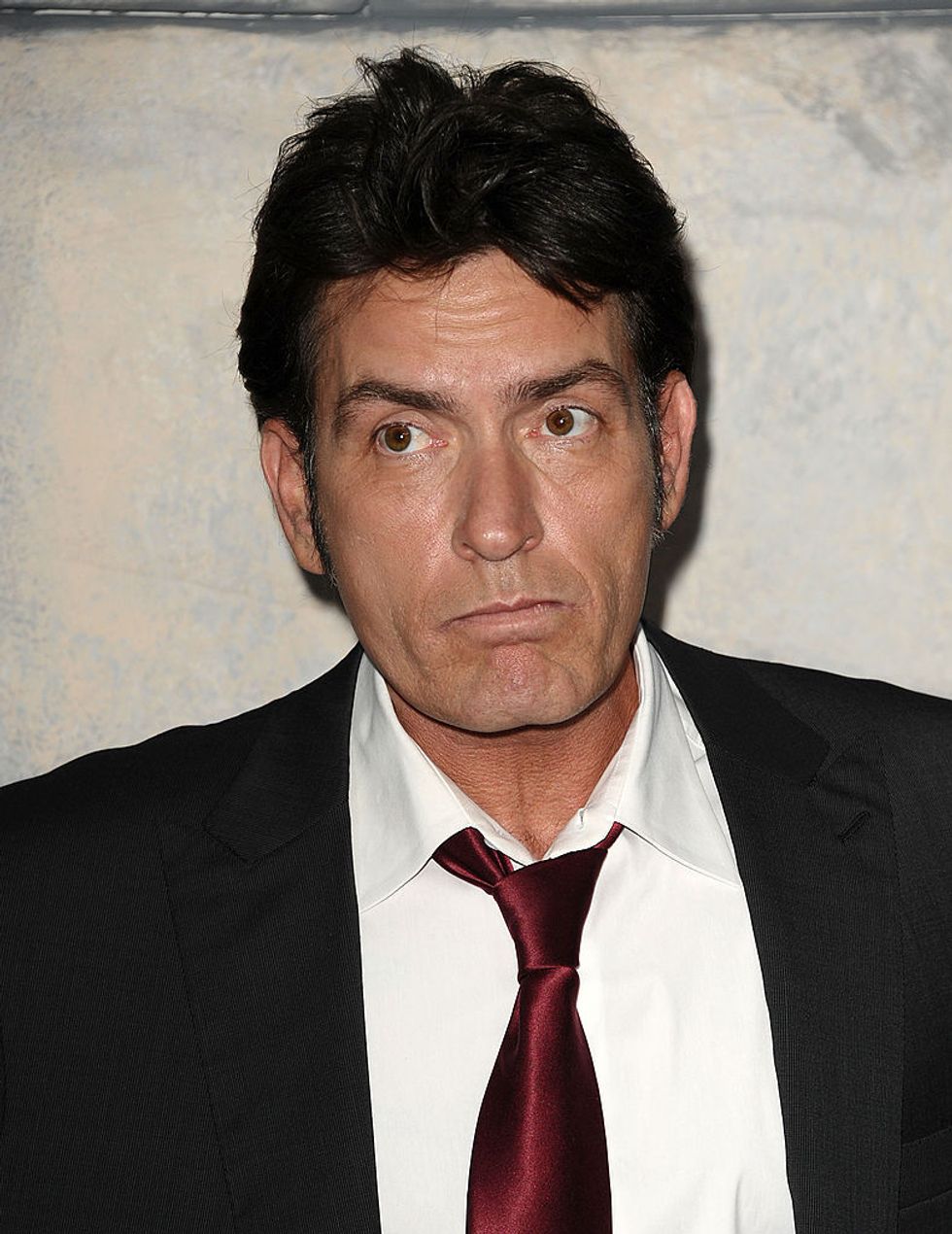 A conflict with
Two and a Half Men
creator, Chuck Lorre, led Warner Brothers to stop production on the remaining episodes of the season and ban Sheen from the production lot.
With Sheen failing to change his ways, despite him being tied into a contract, Warner Brothers and CBS ultimately fired the actor.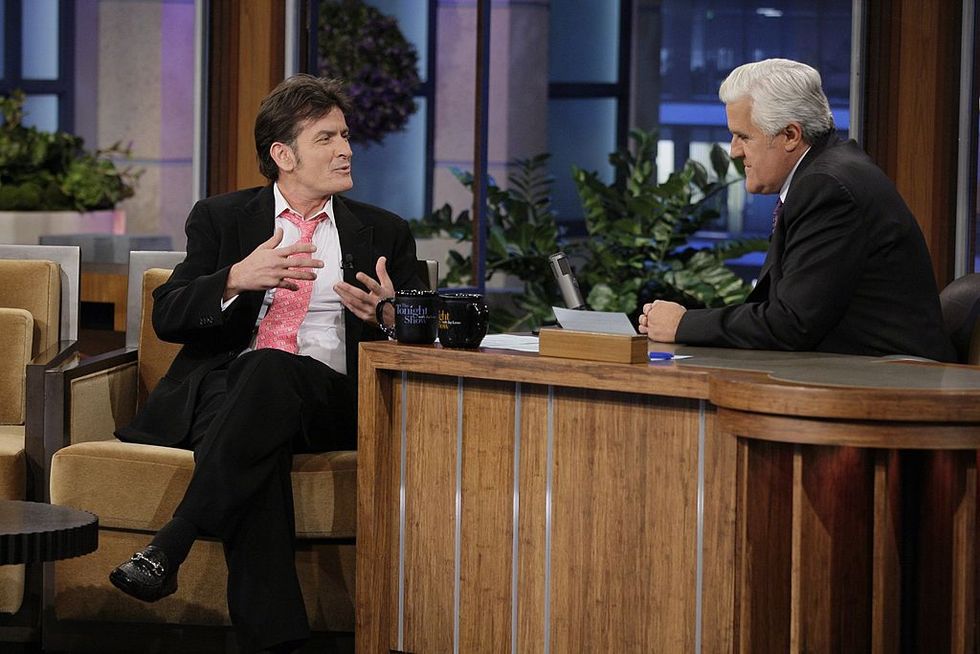 "After careful consideration, Warner Bros. Television has terminated Charlie Sheen's services on
Two and a Half Men
effective immediately," the company statement read at the time. That May, it was announced that Ashton Kutcher would join the cast of the show as a replacement for Sheen.
Around the same time as his public firing, Sheen embarked on a series of now-infamous interviews.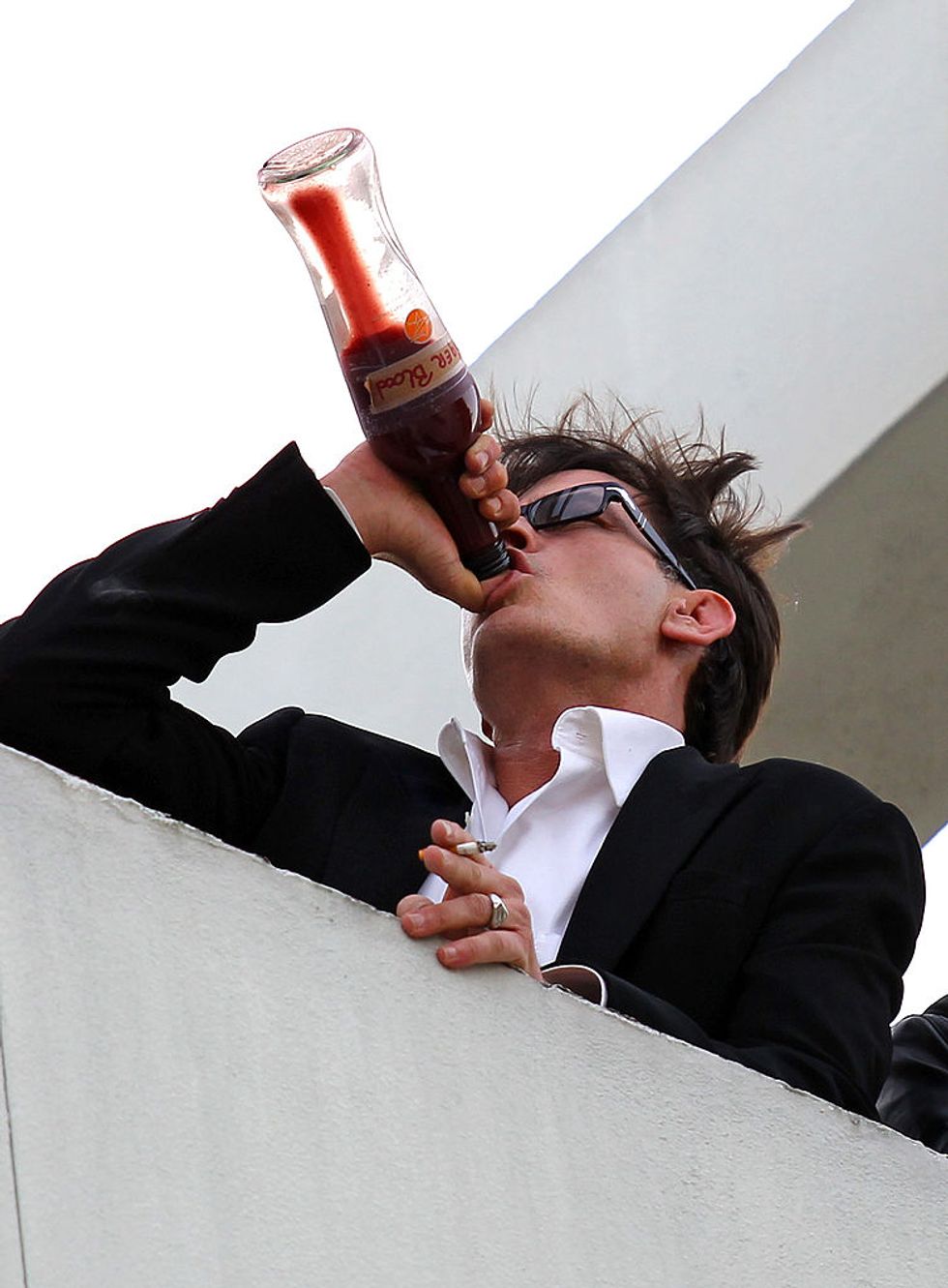 During the interviews, Sheen rambled about the fact that he drinks "tiger blood," and is on a drug "named Charlie Sheen," despite insisting he was sober during the time.
After his public meltdowns...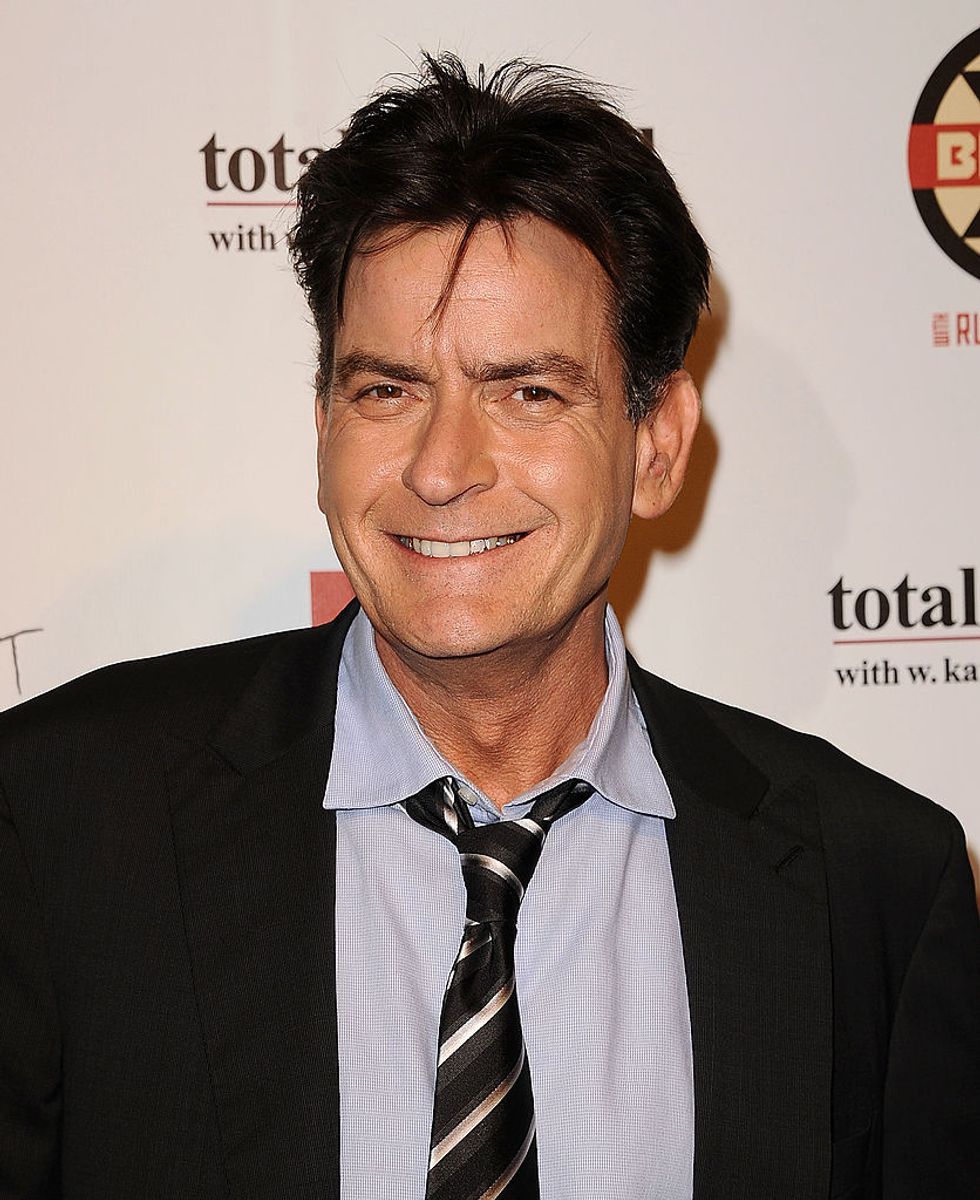 Sheen managed to get his face back on our screens, landing a role on FX's
Anger Management
in 2012. The show ended 2 years later.
And in November 2015, Sheen landed himself in the headlines again after he announced that he is HIV-positive.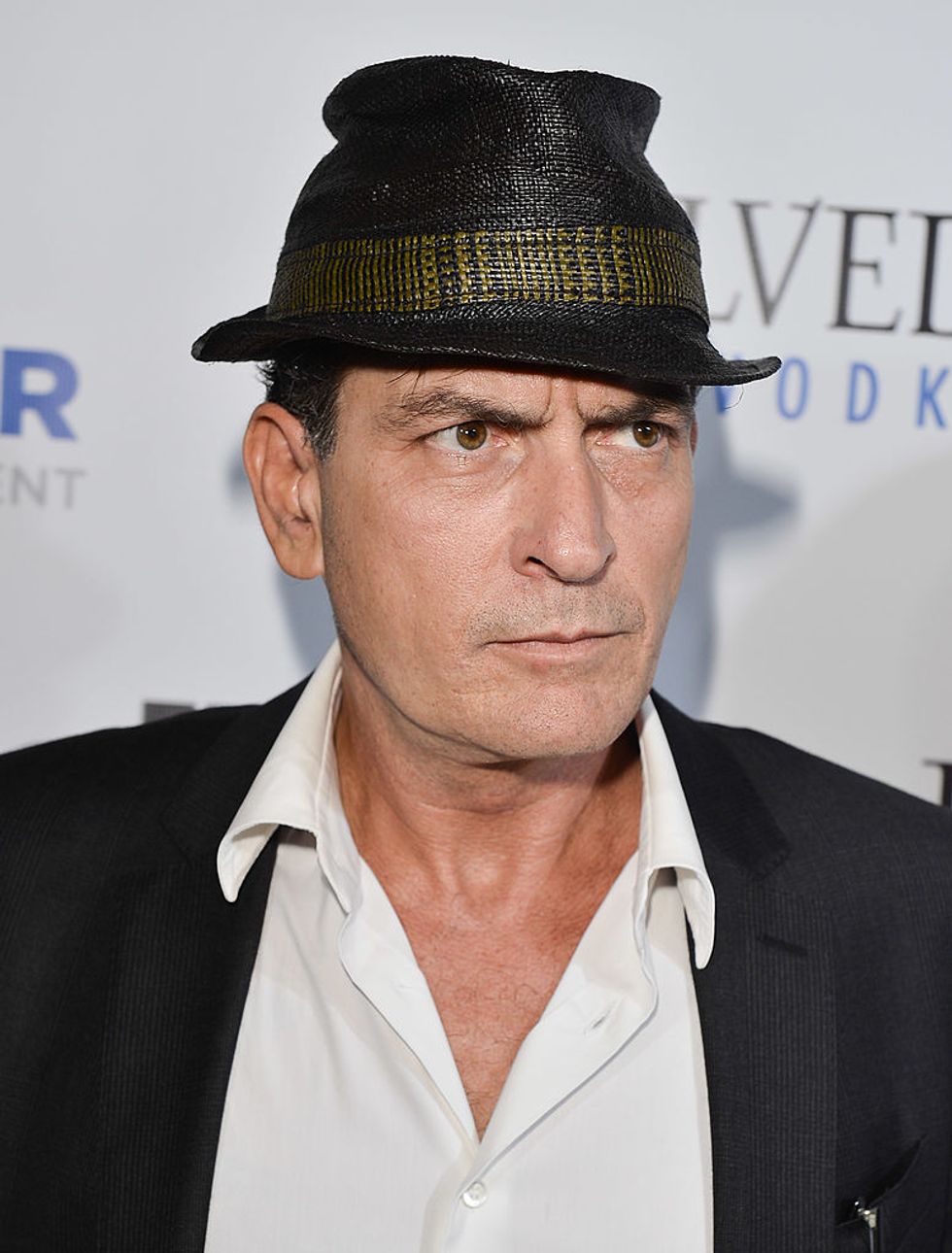 The star revealed that he had been diagnosed 4 years prior. "It's a hard three letters to absorb. It's a turning point in one's life," he told Matt Lauer on the
Today Show
.
Since his diagnosis, Sheen says he's been regimented on taking medication to manage the HIV.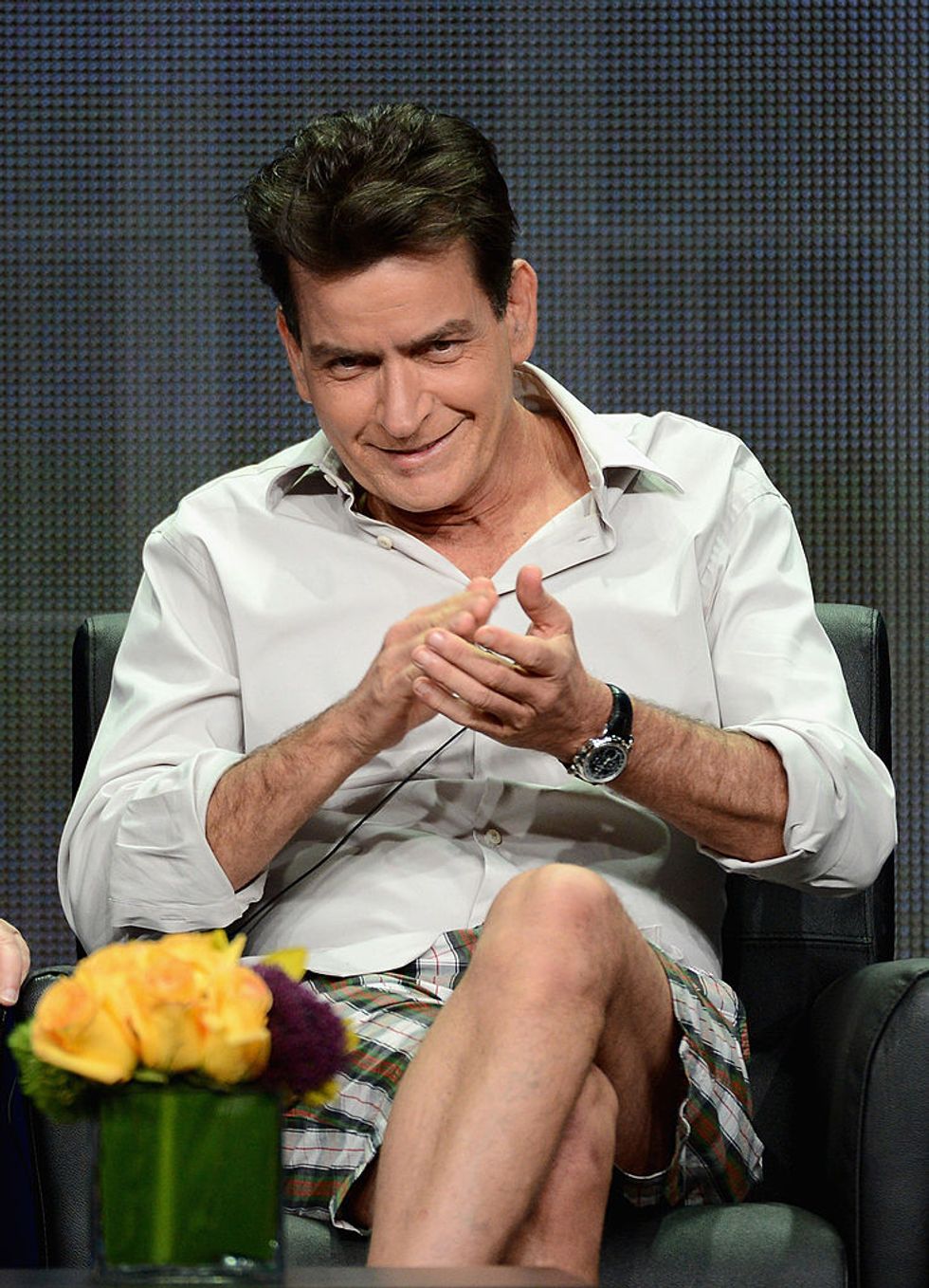 But, it wasn't long before more trouble surfaced.
In 2018, it was revealed that the actor owed nearly $5 million back in taxes for the year 2015.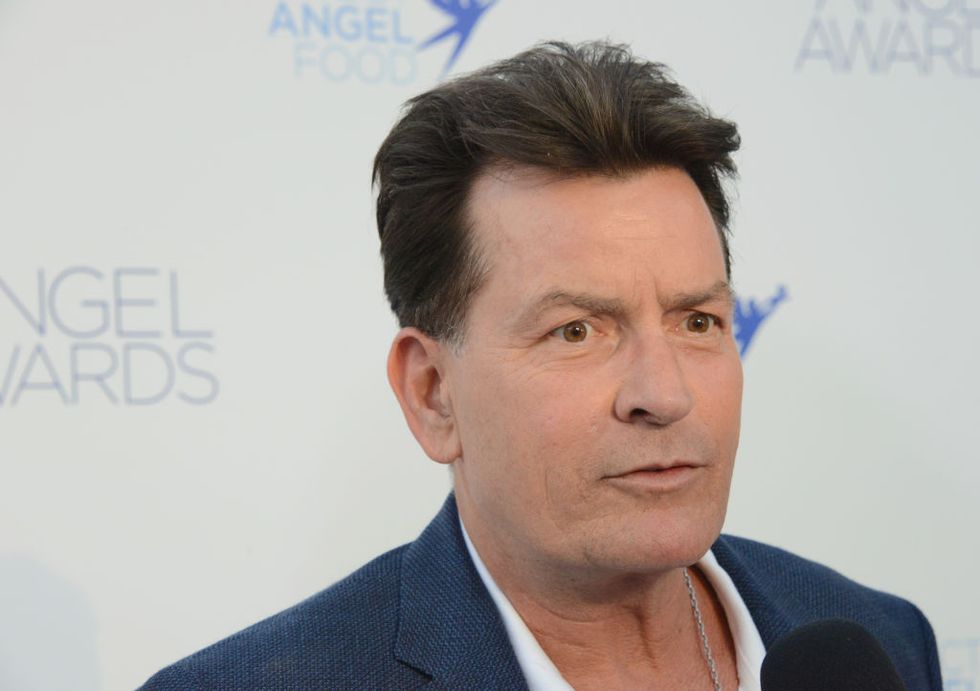 With his acting work well and truly dried up, it was a dire situation for the former high flying actor.
It was also reported that the star went to court in 2018 to seek a reduction in his child support payments to ex-wives Brooke and Denise Richards.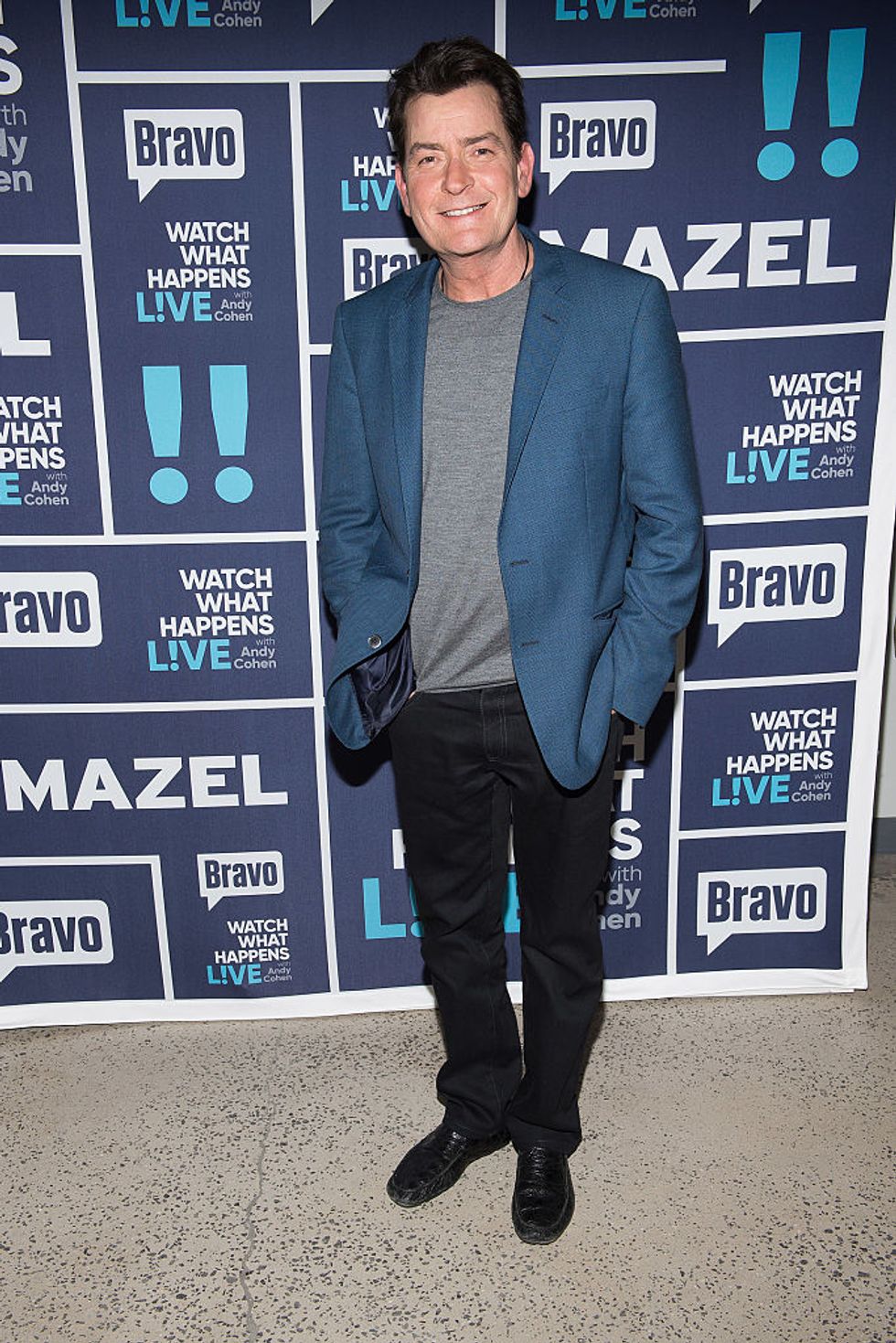 Explaining that he was in a "dire financial crisis." In court documents obtained by The Blast, the actor said he had "been unable to find steady work, and [has] been blacklisted from many aspects of the entertainment industry."
The actor has since retreated from the spotlight.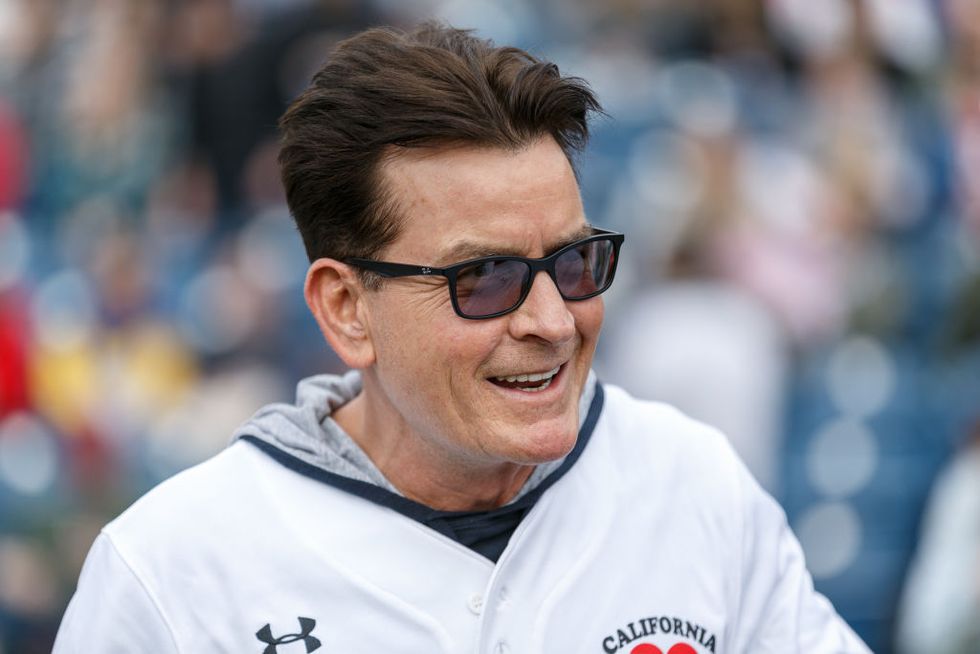 And, after seeing what he's doing now, reactions came in strong.










The actor has now officially joined Cameo.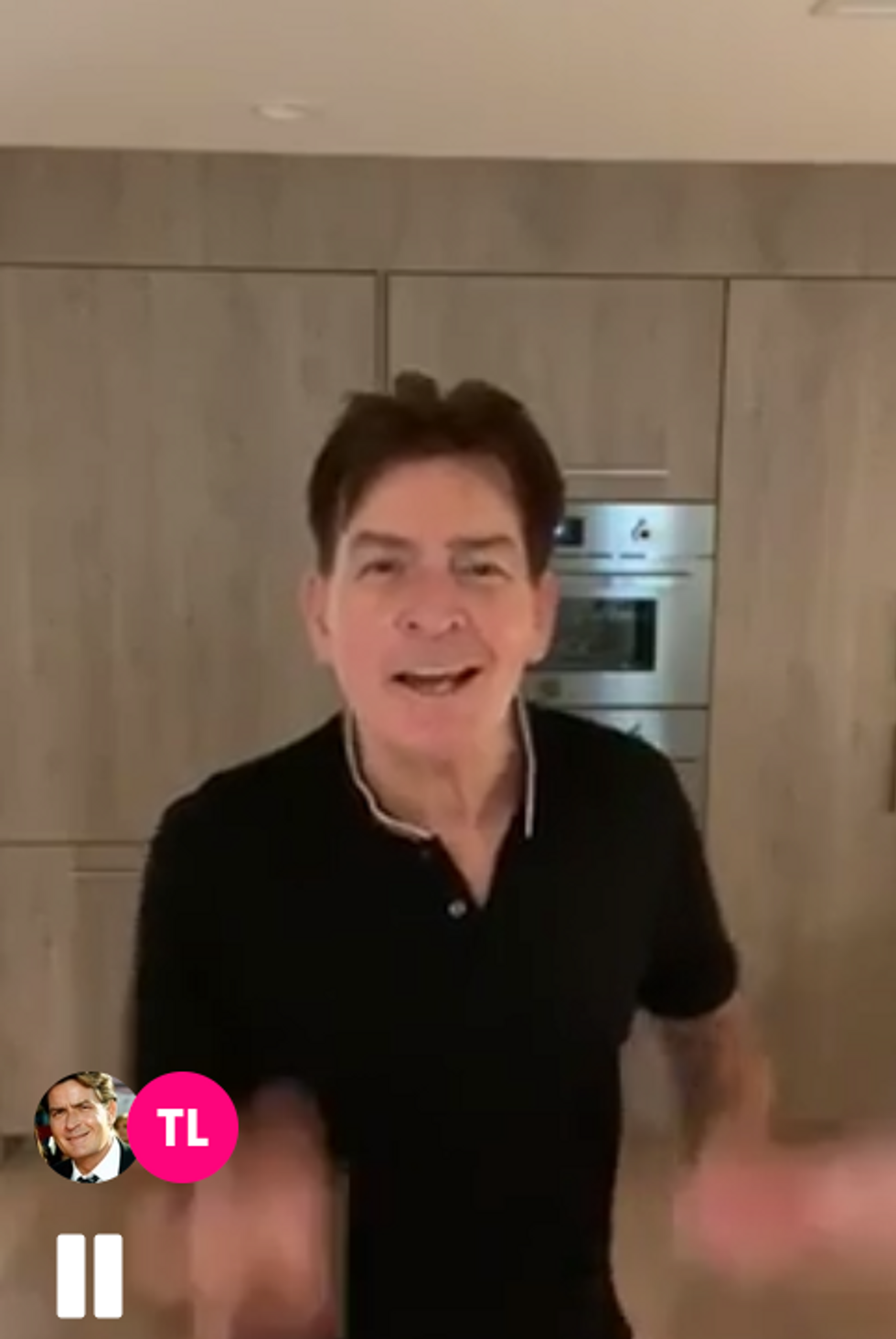 The star is selling personalized greetings for birthdays, anniversaries, and other celebrations through the
Cameo
website.
The videos will set you back $437...
i'm thrilled to be back onboard the Cameo train ! i look forward to countless interactions and shout outs that… https://t.co/lnDkAqWgyL

— Charlie Sheen (@Charlie Sheen)1592877232.0
It's certainly a far cry from his big-screen career.
After years of battling addiction...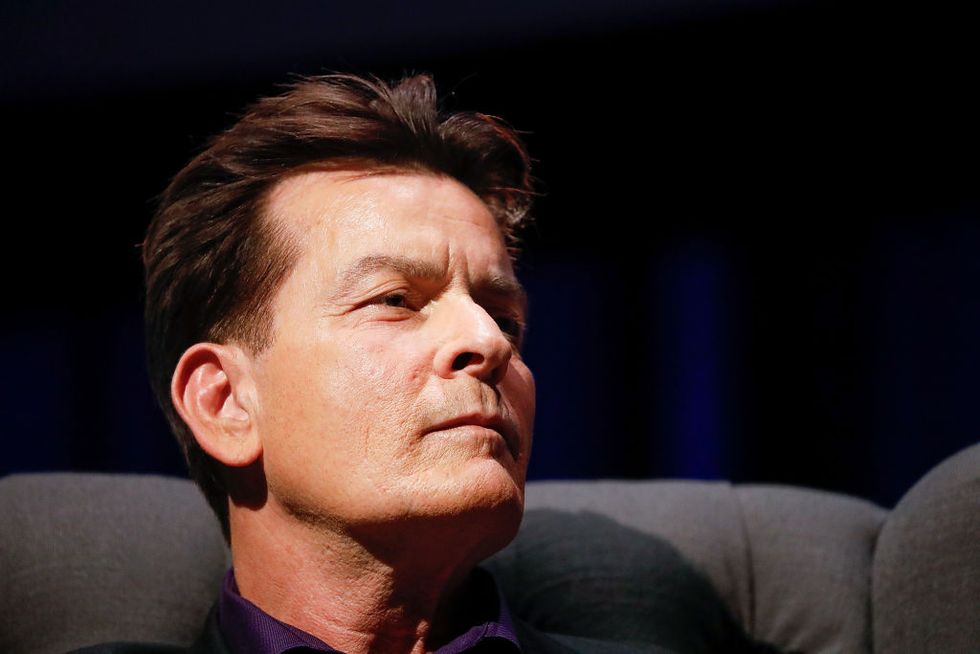 Sheen says he finally got sober 2 years ago after being unable to drive his daughter to an appointment because he'd been drinking. "It just hit me that I knew it was time to make a change - and you know, it didn't require some crazy rehab stint or a shootout with the cops. It didn't require anything super-dramatic and crazy and front-page news,"
he said.
So, despite his big-screen career taking a nosedive...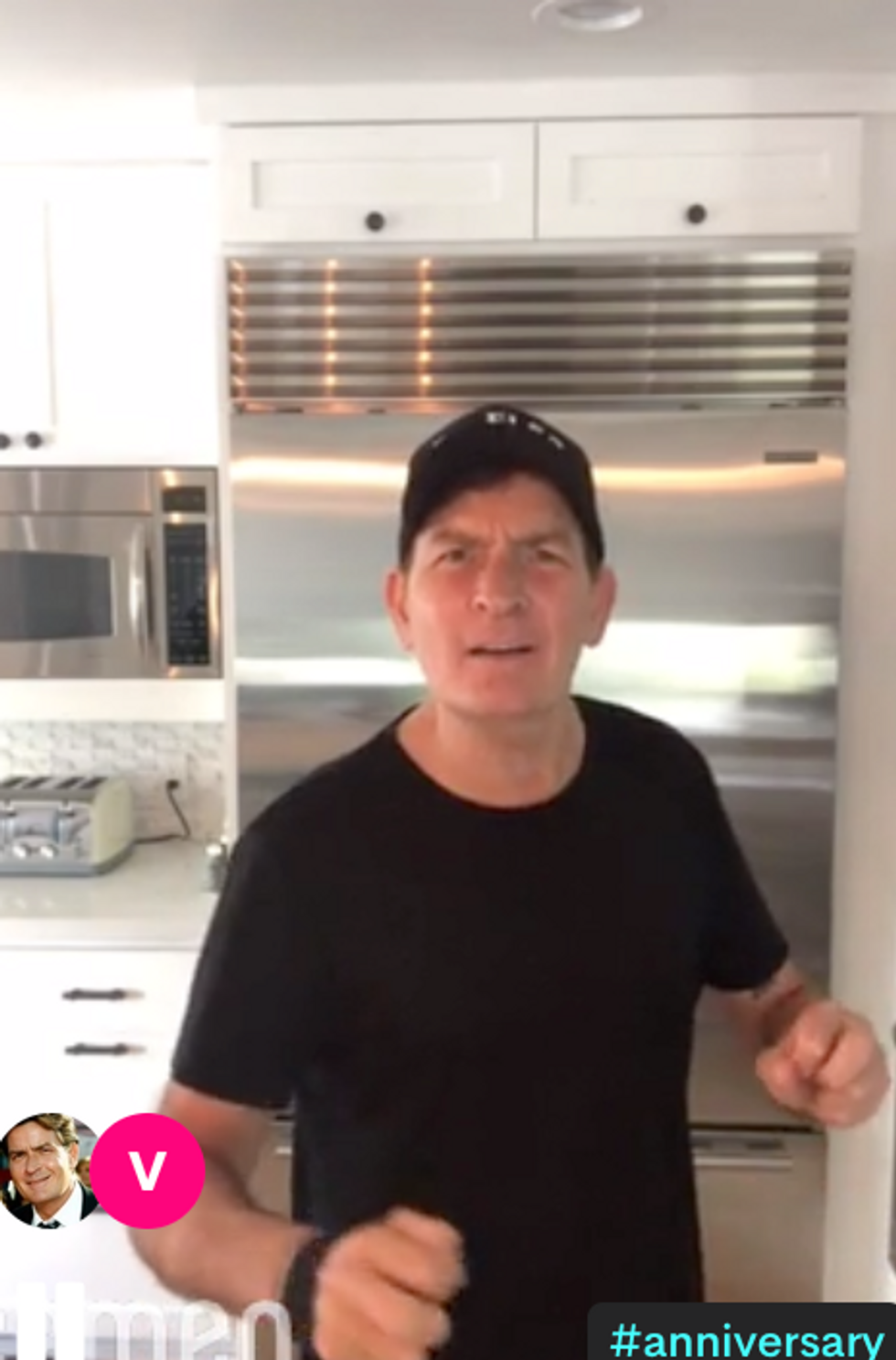 It looks like Sheen is prioritizing his health. "To this day, I am not sure how I created such chaos and wound up in that headspace. It's as though there was some alien or demonic possession going on," he explained. "I try not to think too far down the line, you know? "I made some changes to give myself a shot to do some cool things professionally. And I'm proud of finally being consistent. And reliable. And noble." For more on stars that are a far cry from their younger selves, scroll on...