When you think of Charlize Theron, it's likely that you picture a stunning, South African princess - all long, tanned limbs, big blue eyes, and flowing, bouncy golden locks. And that's undeniably her iconic look. But what you may not realize is that Charlize is not afraid to switch it up. In fact, over the years, she's rocked a massive array of experimental styles - many of which you have probably totally forgotten about.
But it's her latest look that's probably her most out-there choice yet. Charlize has opted for a very editorial look - and fans have been pretty divided on the chop.
Born in Bononi, South Africa, in 1975, Charlize Theron is an extremely talented actress.
She rose to prominence in the later nineties, with leading roles in The Devil's Advocate (1997), Mighty Joe Young (1998), and The Cider House Rules (1999).
Since then, she's starred in a wide range of genres.
Newer Theron fans may recognize her best from the Mad Max: Fury Road and Snow White & The Huntsman. Theron also runs her own independent film company called Denver & Delilah Productions.
She's truly a multitalented queen.
And, on top of her acting range, she's also pretty multifaceted in her appearance. In 2003, the undeniably stunning Theron donned prosthetics to play serial killer, Aileen Wuornos, in Monster. Her performance earned her an Oscar win - the first-ever for a South African actress.
You probably better recognize Theron like this.
Along with being hugely talented in many different arenas, Theron is also absolutely beautiful. Some people are just blessed. Theron also has a pretty iconic look that most of us always associate with the star.
But, in reality, Theron has rocked a wide variety of looks over the years.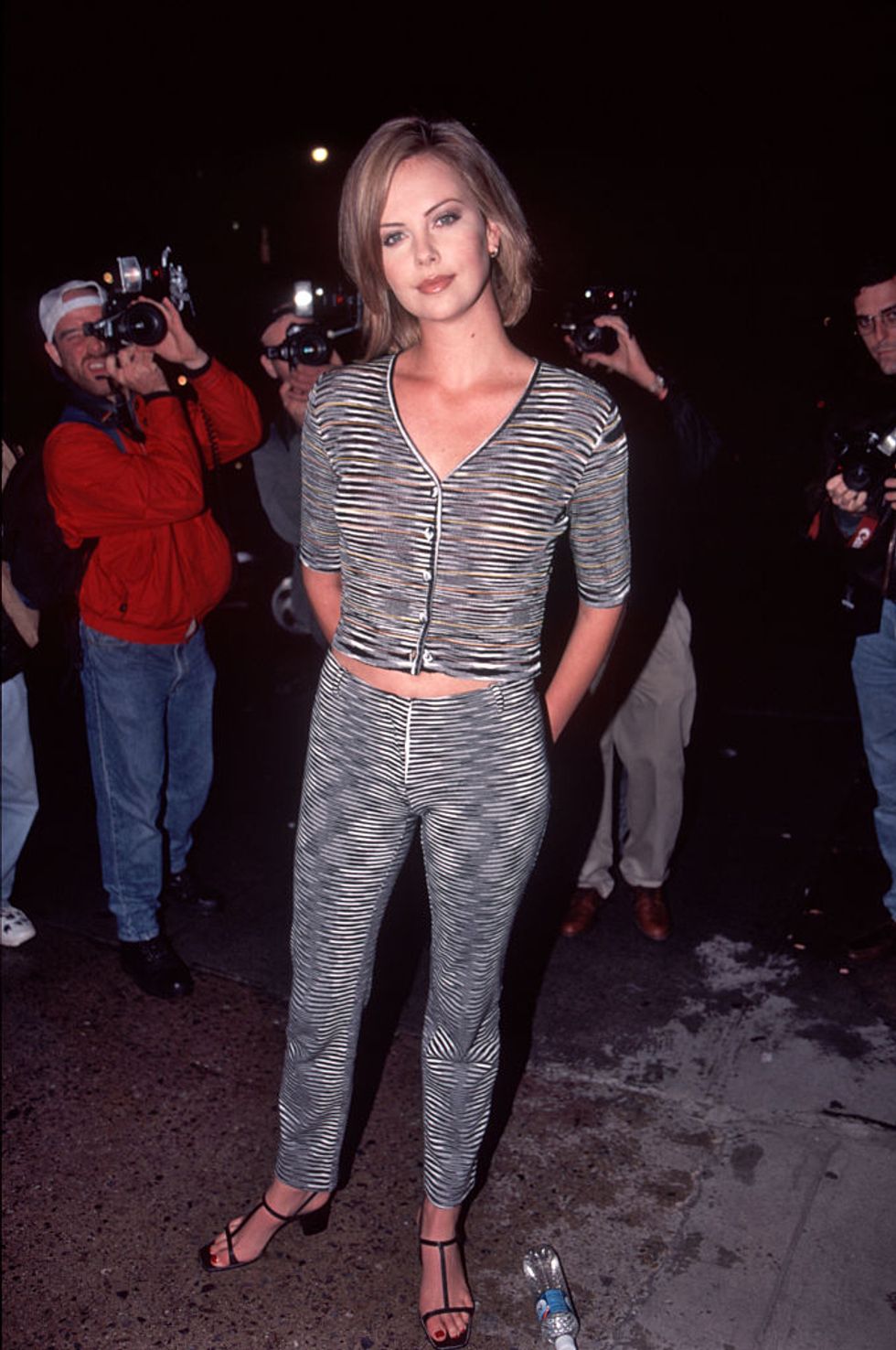 via: Getty Images
The blonde bombshell wasn't always such. Here she is in 1996 rocking a mousy brown, side-swept bob.
She certainly isn't afraid to switch it up.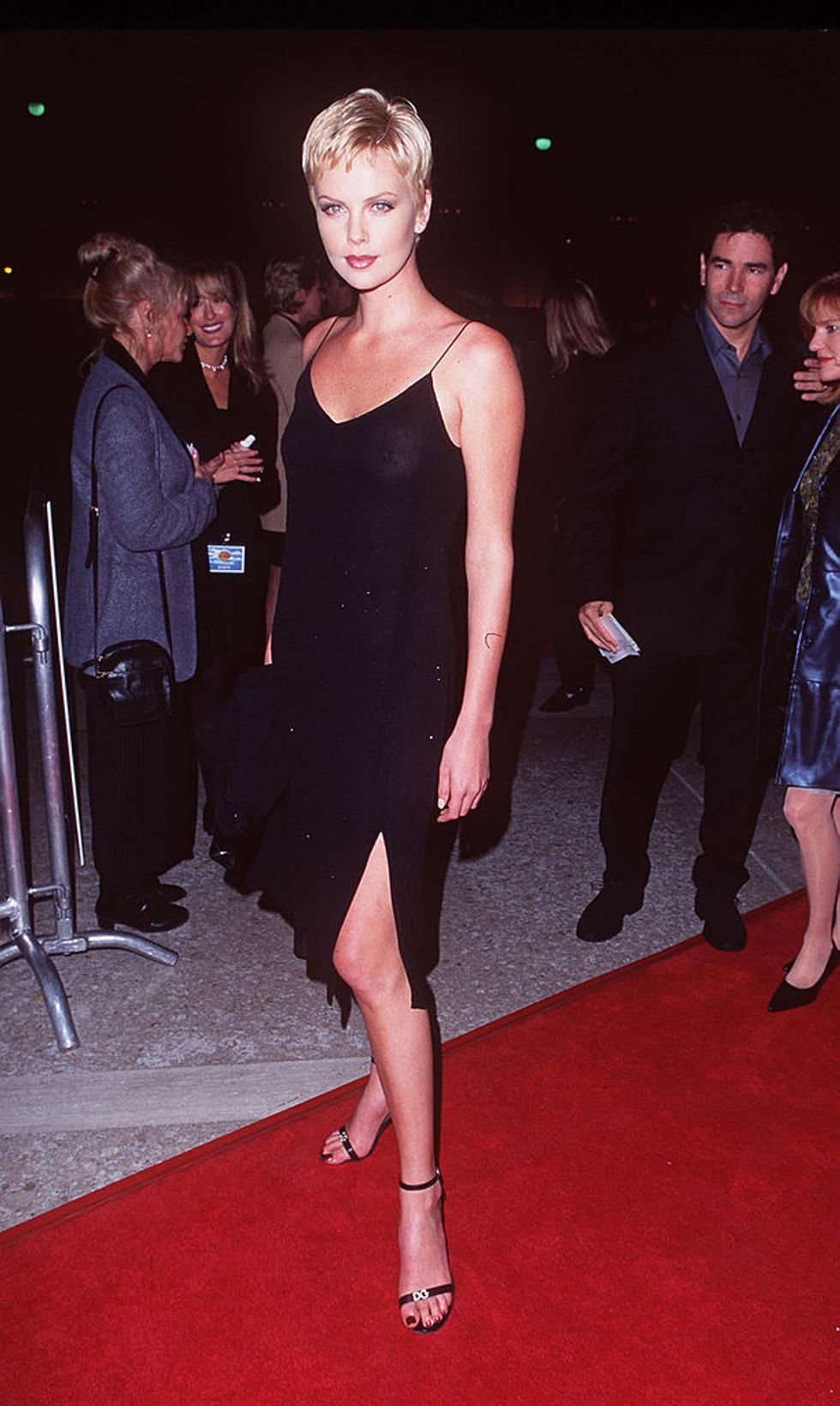 via: Getty Images
Just one year later, at the
Mad City 
premiere in 1997, Theron rocked up with this platinum blonde cropped 'do.
Even when she's rocking her signature blonde locks ...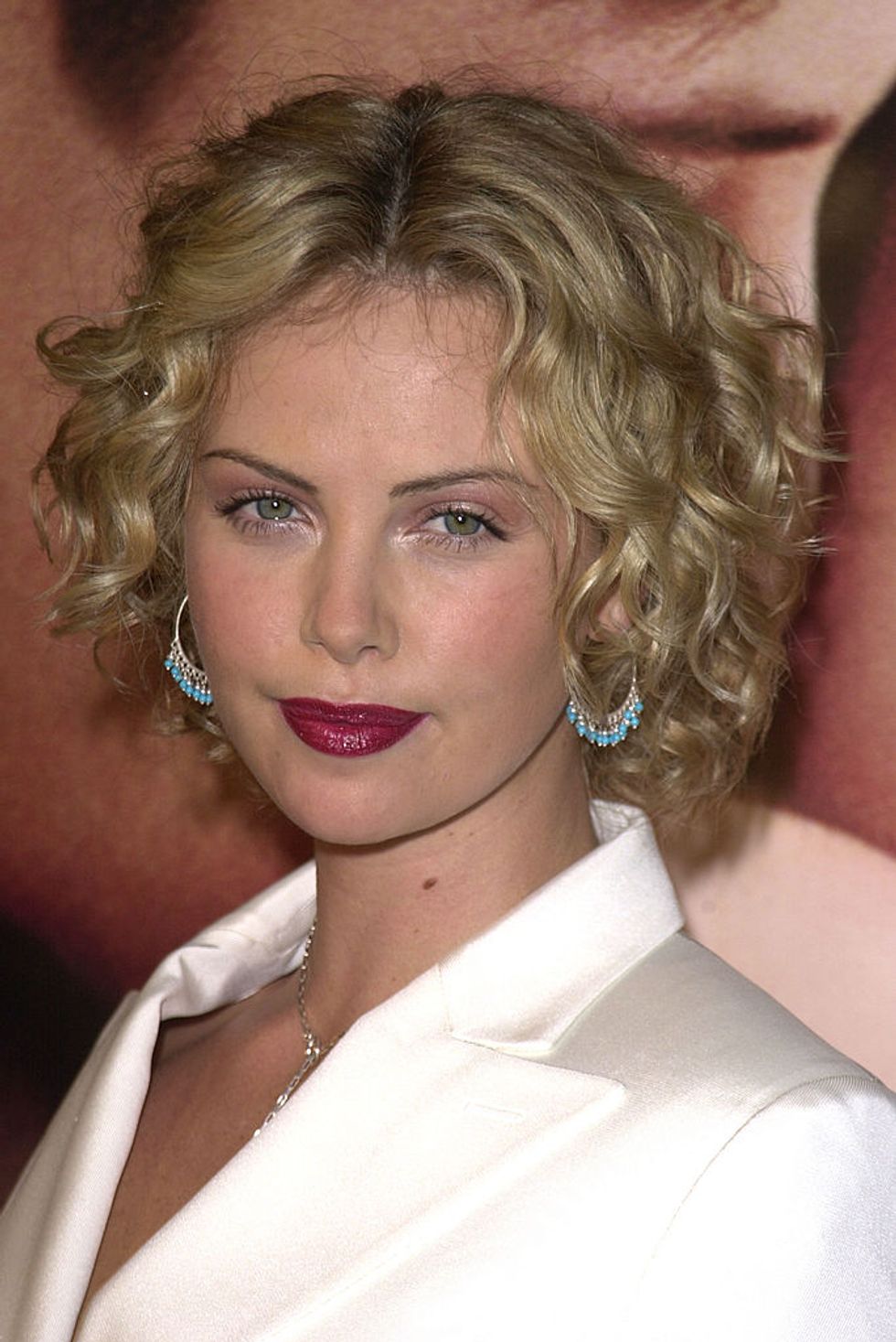 via: Getty Images
Theron is always willing to experiment with different styles. Here she is in 2001 rocking corkscrew curls.
She takes inspiration wherever she can.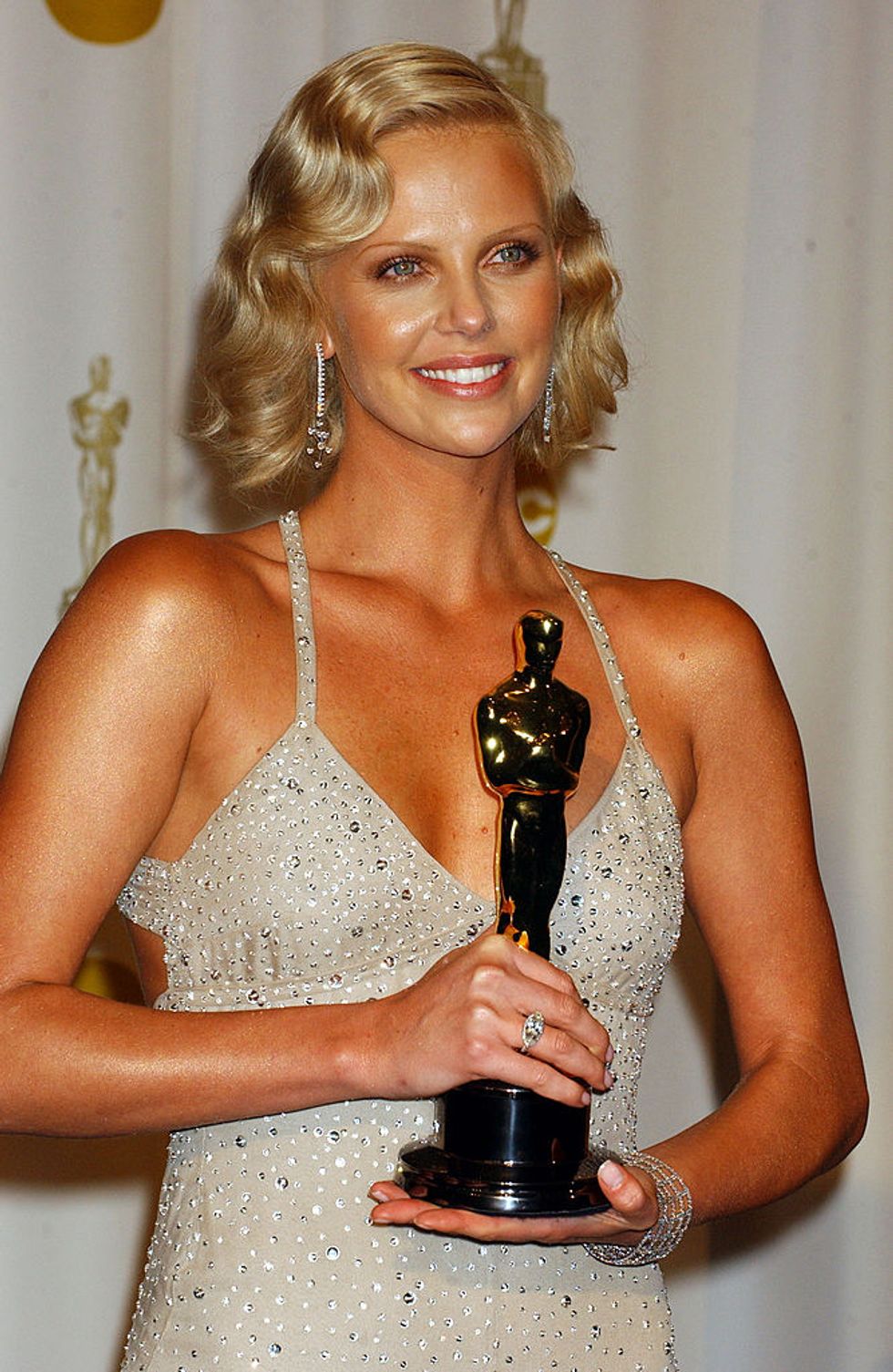 via: Getty Images
While winning her Oscar for 
Monster 
in 2003, Theron emulated Marilyn Monroe in this old-Hollywood style.
She'll also go more avant-garde.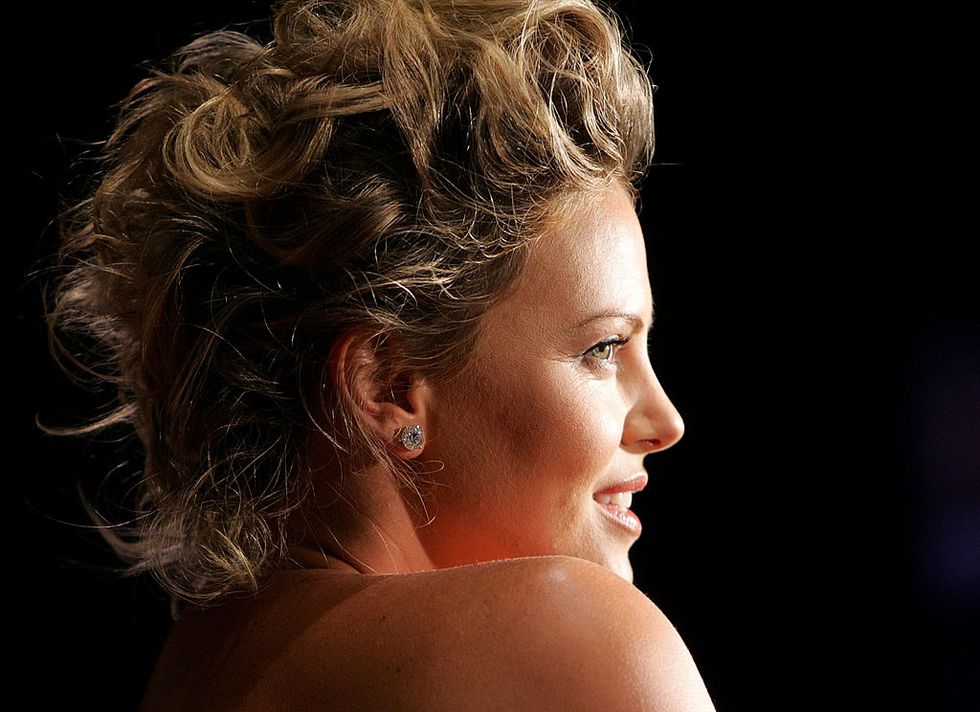 via: Getty Images
At the 17th Annual Palm Springs International Film Festival Gala in January 2006, Theron maneuvered her shoulder-length hair into an incredible mohawk-inspired style.
And though known as a blonde ...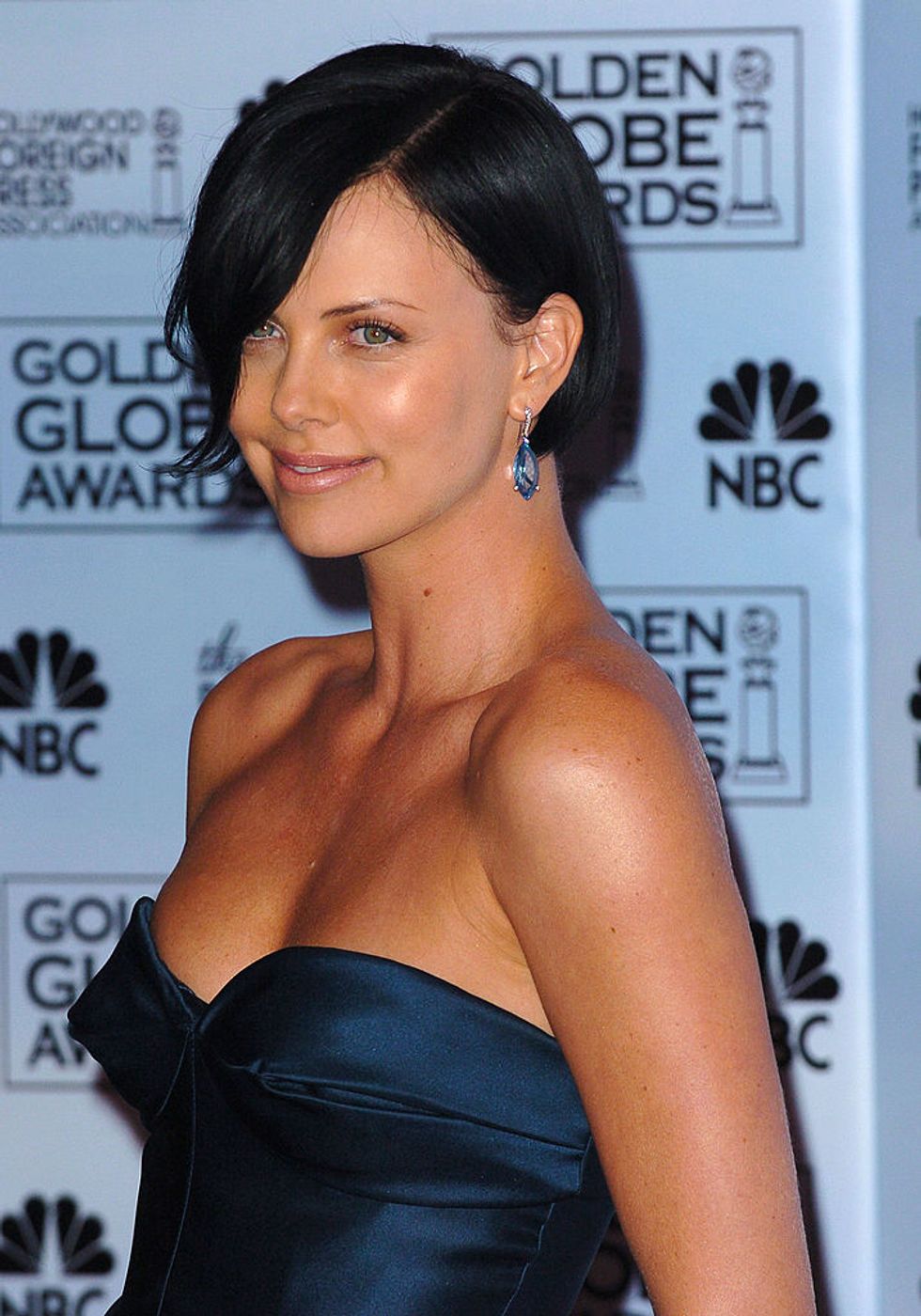 via: Getty Images
Theron is equally happy to change up her color, leaving the world shook as she turned up to the 62nd Annual Golden Globe Awards with this dark brown 'do.
In fact, she's pretty open-minded when it comes to hair color.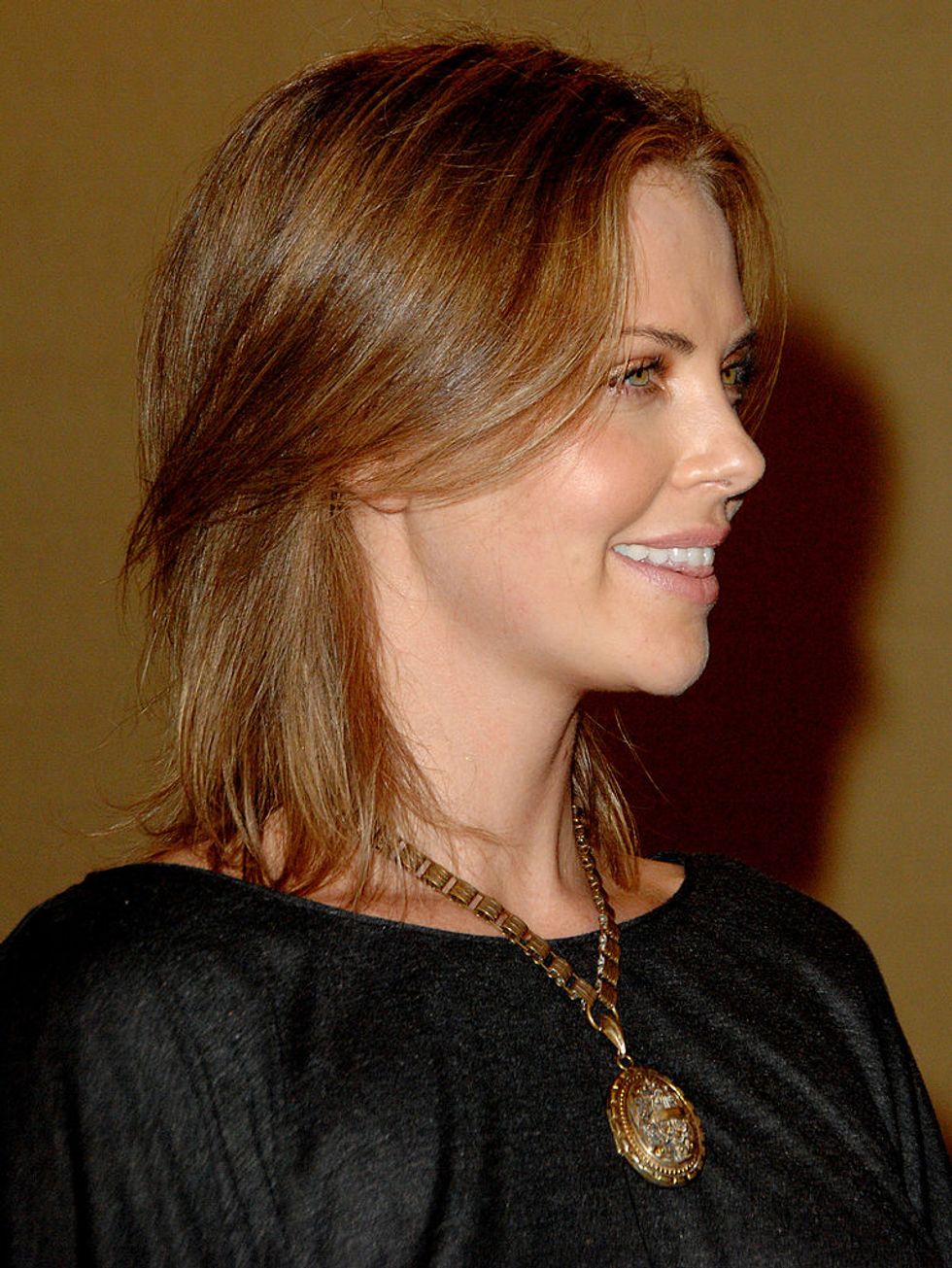 via: Getty Images
In 2007, she attended the 21st Annual American Society Of Cinematographers Awards rocking a softer brunette tone.
She's also quick to switch it up.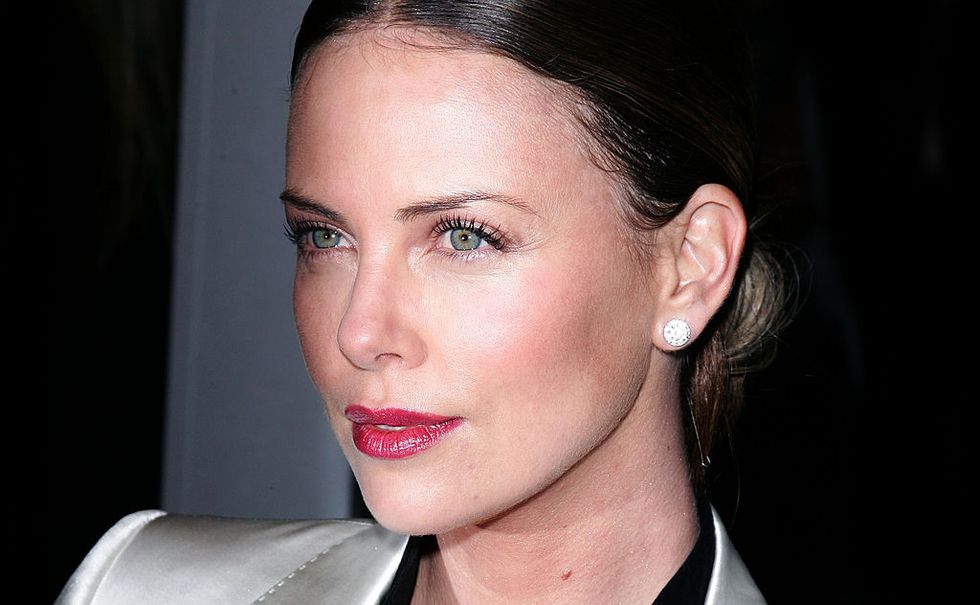 via: Getty Images
Later in 2007, she appeared at the
East of Havana
New York City Premiere having gone 
back 
to her dark, chocolatey shade. Our hair feels damaged just thinking about it.
And, as Mad Max fans will remember ...
Theron is also happy to change up her hair length. While she's known for longer, more princess-esque locks, she looks equally stunning with a skinhead.
In fact, there's barely any look that she hasn't rocked.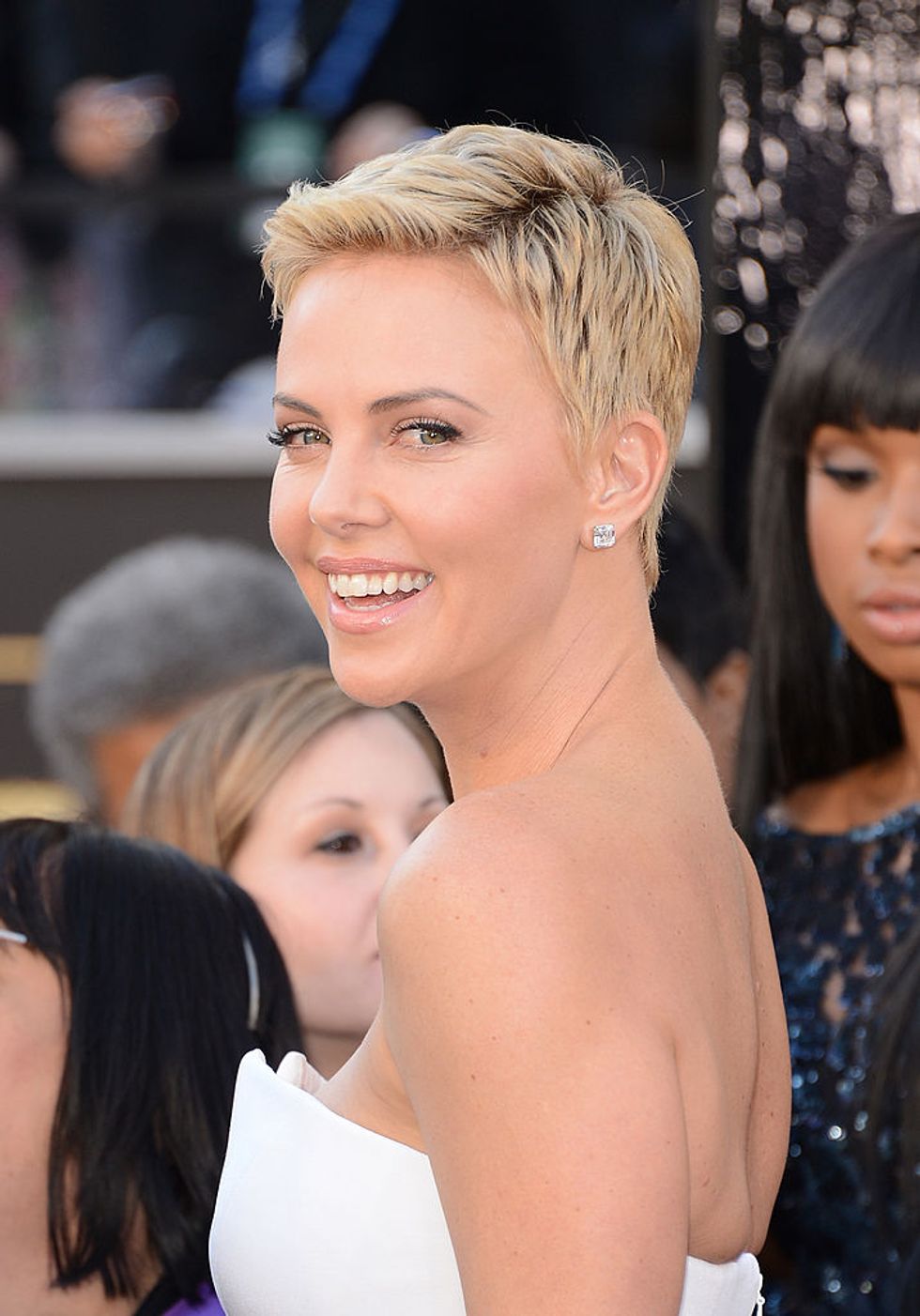 via: Getty Images
Post 
Mad Max 
head shaving, she bleached her shorter hair and rocked an adorable platinum pixie cut.
She even makes the awkward growing-out process look good.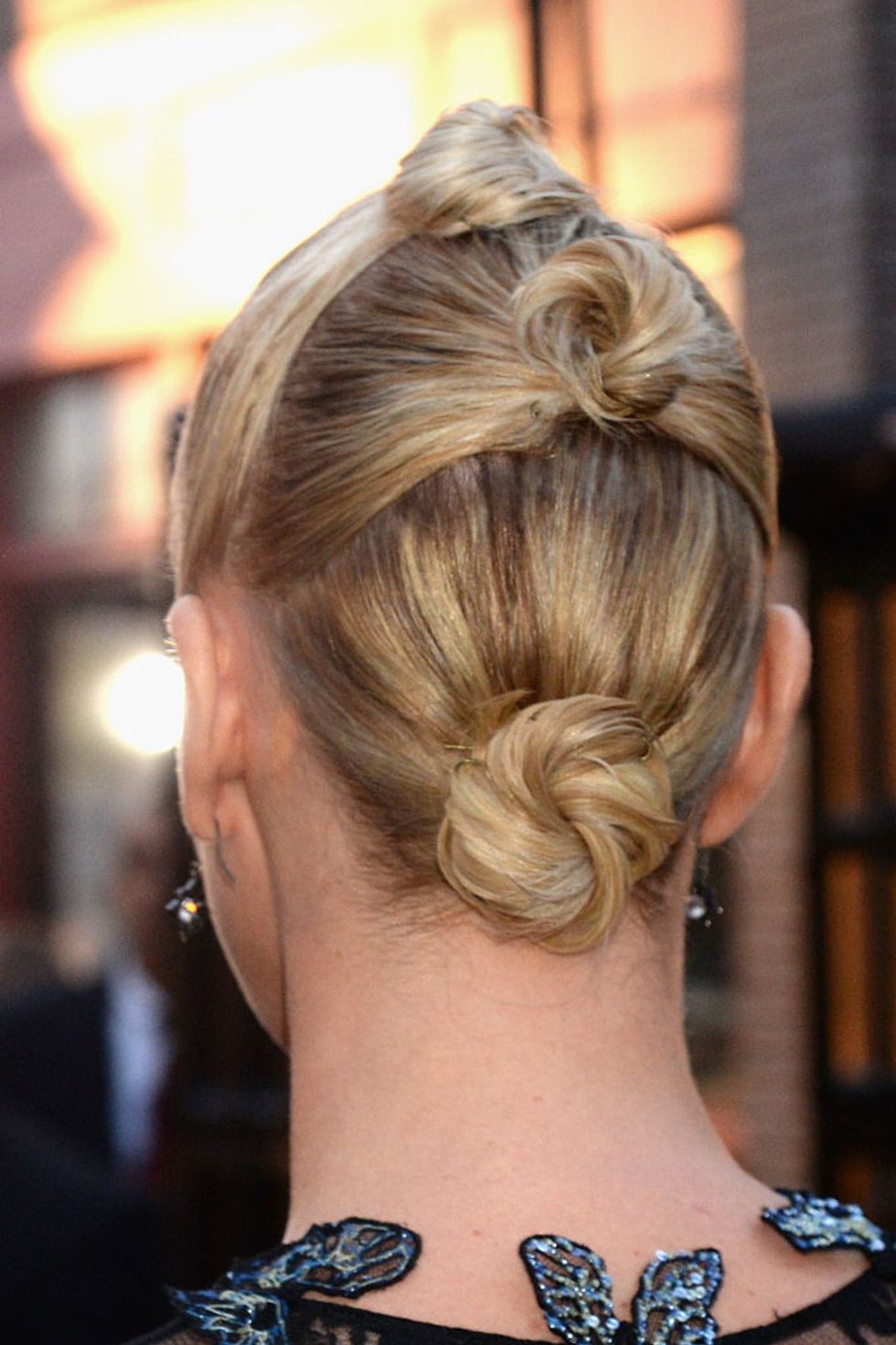 via: Getty Images
At the 2016 MTV Movie Awards, she came up with an innovative solution for awkward-length hair, creating three cute buns.
But, by 2016, she was back to her comfort zone.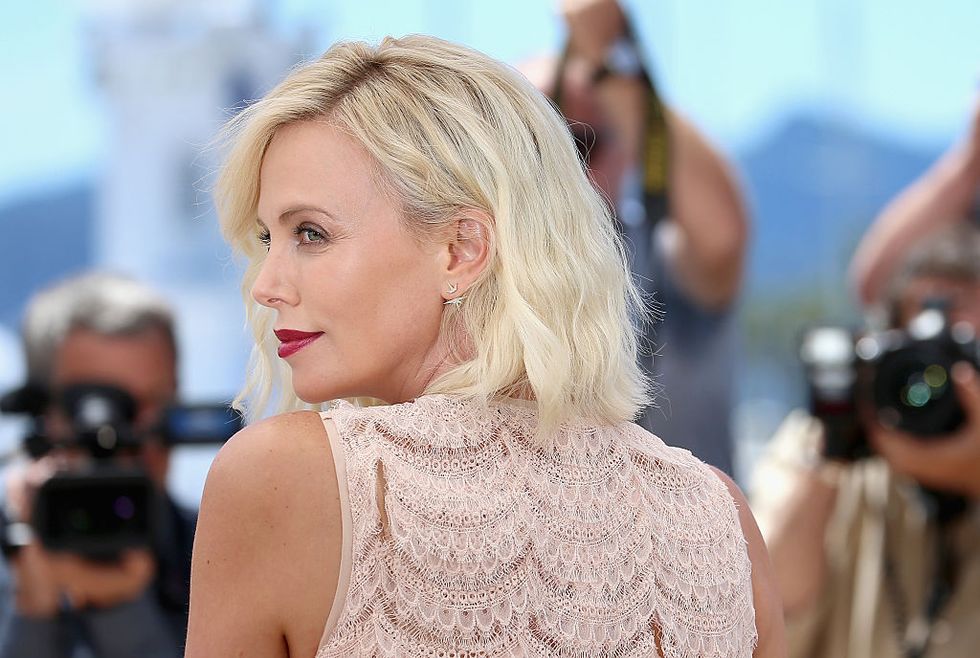 via: Getty Images
Blonde and Charlize Theron seem to go hand in hand - although this lighter, icier tone gives her a more high-fashion vibe.
It seems as though Theron has perennial hair-related itchy feet.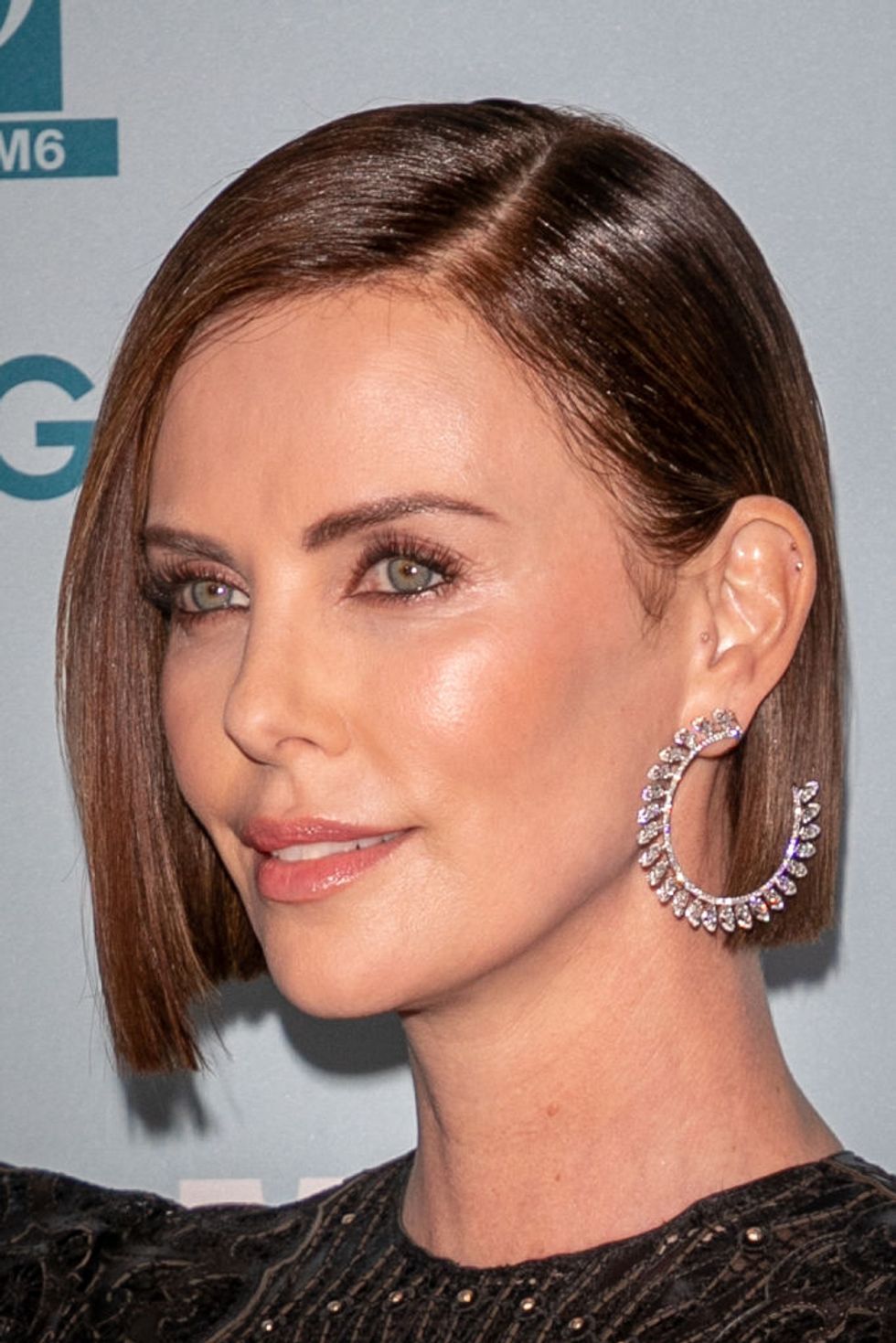 via: Getty Images
Because, earlier this year, she returned to brunette at the
Long Shot 
premiere in Paris.
And that wasn't the end of her changes.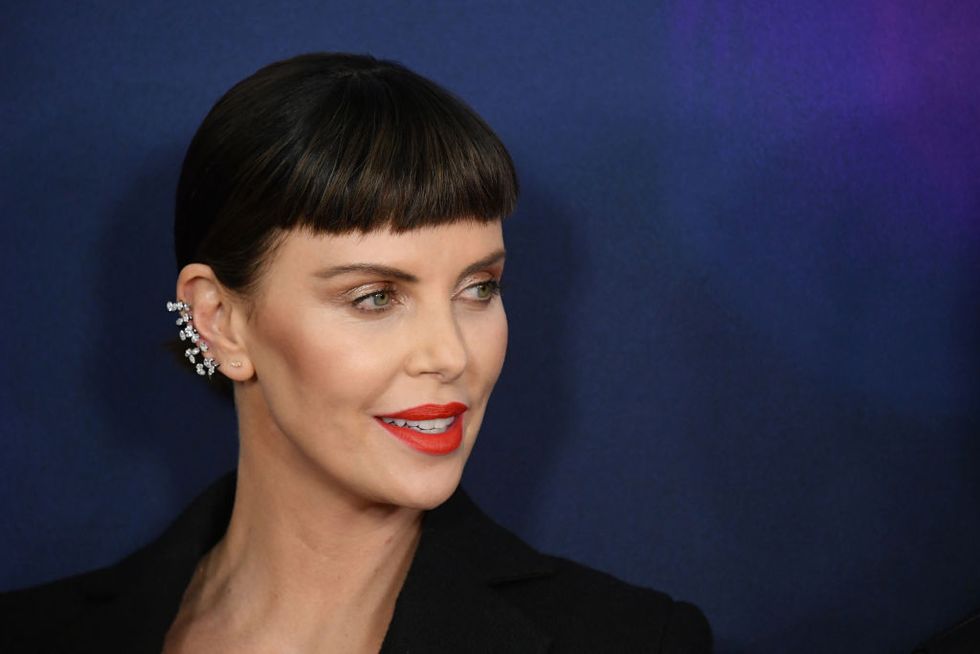 via: Getty Images
At the premiere of the
Long Shot 
in New York, less than a week later, Theron had gone several shades darker 
plus 
opted for some trendy baby bangs.
And her latest switch-up is the most shocking yet.
Fast & Furious 9. 
Is there any look she can't pull off?
Thank you to Charlize Theron for so consistently providing us with hair inspiration. Looking for some even more out-there hair looks? Keep scrolling for some beautiful looks inspired by the beauty of nature.