There are certain things in life that just belong together. Peanut butter and jelly. Bacon and eggs. Spaghetti and meatballs. They just work in perfect harmony.
Recently, a new duo has popped up on the scene and it may not be what you expected, but let me tell you, it's something you need.
Read on to find out all about how you can get your hands on Cheetos Mac 'n Cheese... Yep, you read that right.
Now, there are many snacks that could claim the top spot...
But it depends on what sort of person you are.
For example, donuts are a real front-runner if you're about the sweet carb combo...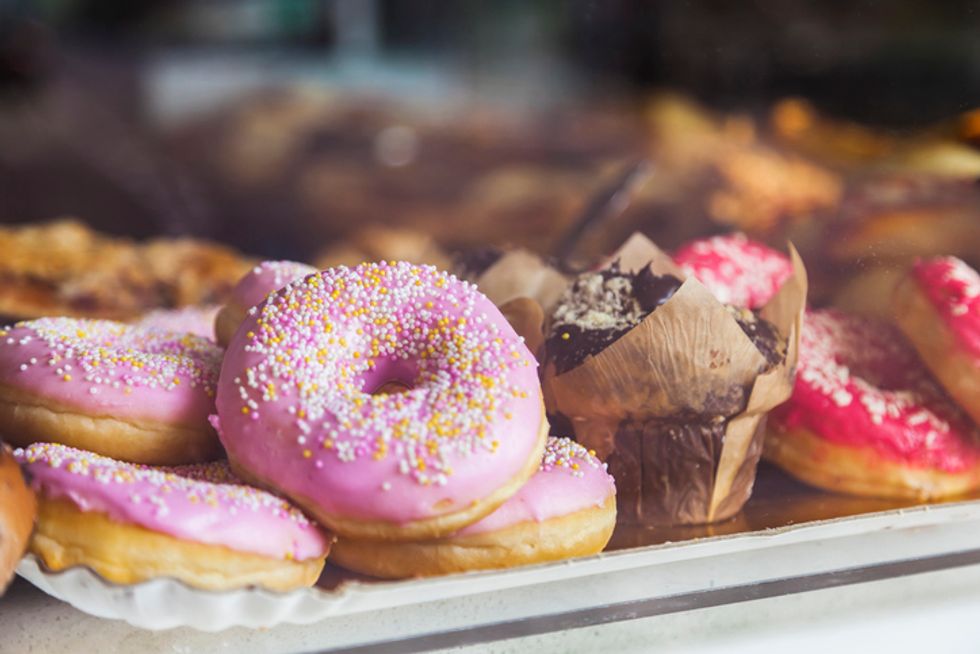 via: Getty Images
I mean, who doesn't love donuts?
But if you're cutting down on the carbs, then ice cream is probably a better option for you...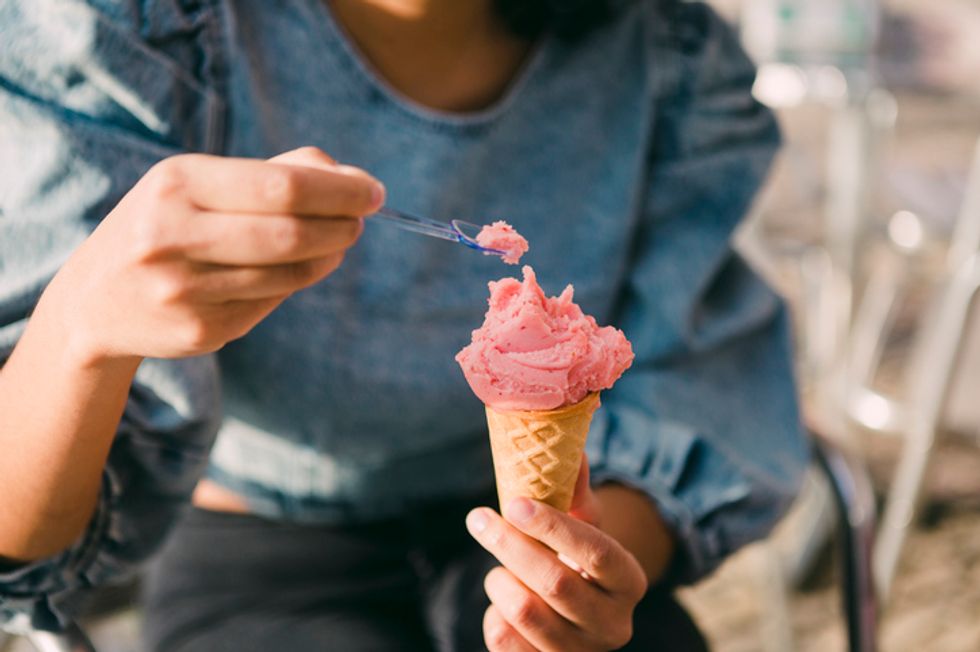 via: Getty Images
Not if you're lactose intolerant though.
So it's best to stick with the safest, and probably the best option, potato chips.
And there's only one front runner when it comes to baked potato snacks...
No, not Lays.
Although they are really good...
I'm talking about Cheetos.
Now if I could give Cheetos a simple review, it would get a 5/5 stars.
You just can't go wrong with the Flamin' Hot flavor, can you?
They're the right size for a whole bite and the flavor is intense, everything you need from a packet of potato chips. So I don't blame you if you think it can't get any better than a mega pack of the snack...
But what if I told you the company has released an all-new product?
And it combines two iconic snack pastimes...
Ladies and gentlemen, brace yourselves for Cheetos Mac 'n Cheese.
Well, we've got all the low down for you.
They announced that it was available in three specific flavors:
Bold & Cheesy, Flamin' Hot, and Cheddar Jalapeño.
Straight after, other accounts started posting similar content.
@JunkFoodOnTheGo even managed to find two of the flavors in store!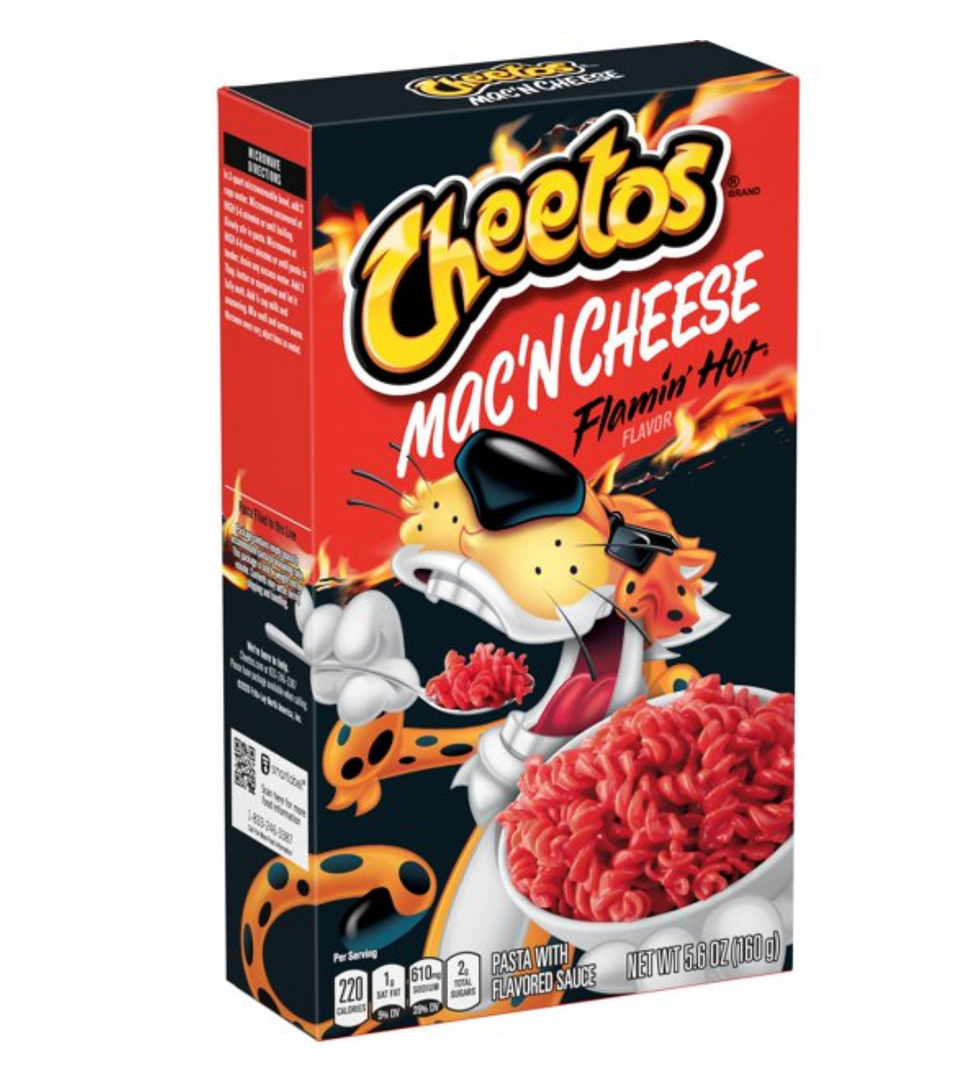 via: Walmart
Keep scrolling to find out exactly where you can get your hands on them too.
Cosmopolitan also reached out to PepsiCo, who also confirmed the news, adding some extra info to what we already know.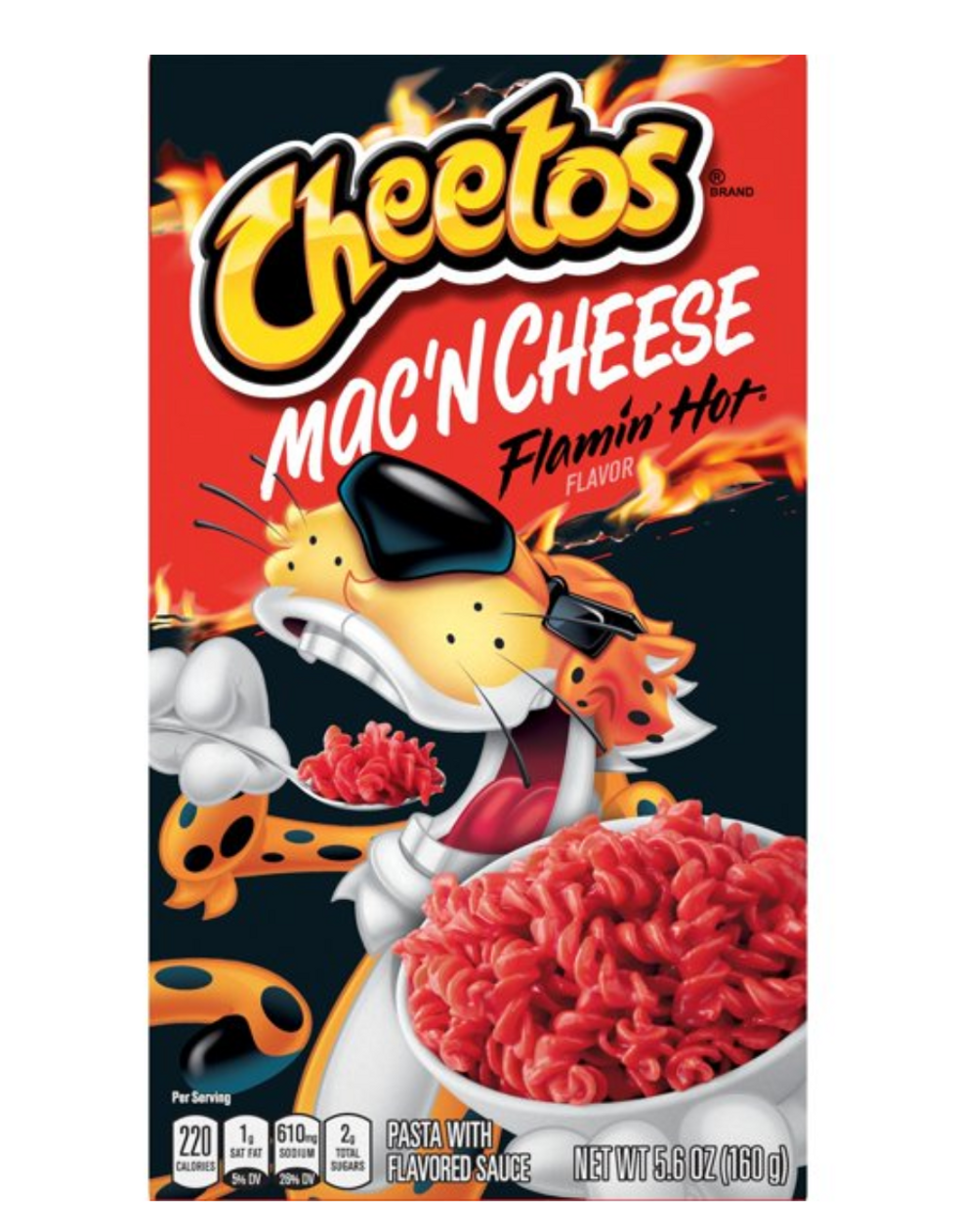 via: Walmart
The
outlet
reported that the all-new product will be hitting the shelves in a few days...
So mark your calendars for the August 8th, guys.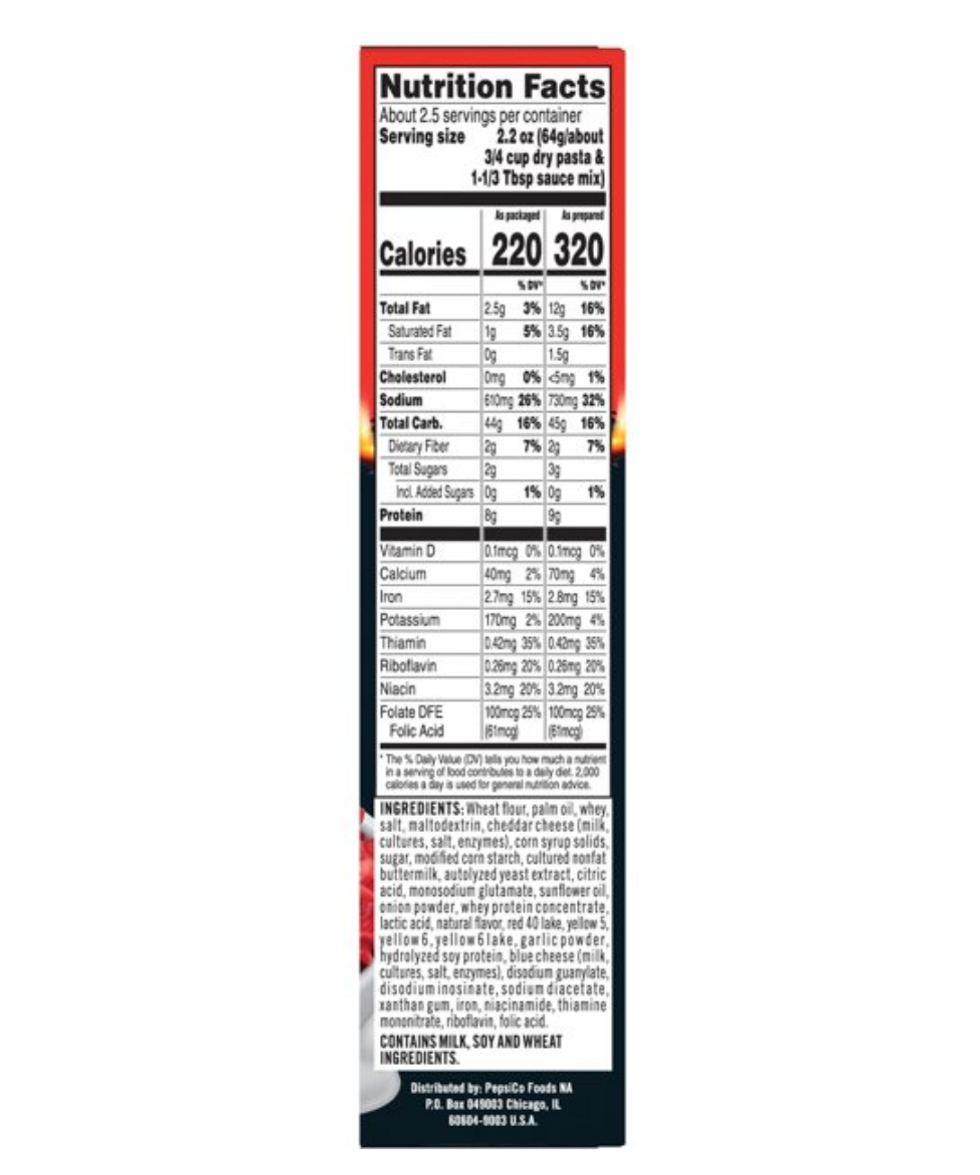 via: Walmart
That's when it should be making its grand appearance nationwide.
And the best news is, each box will be available for under a dollar...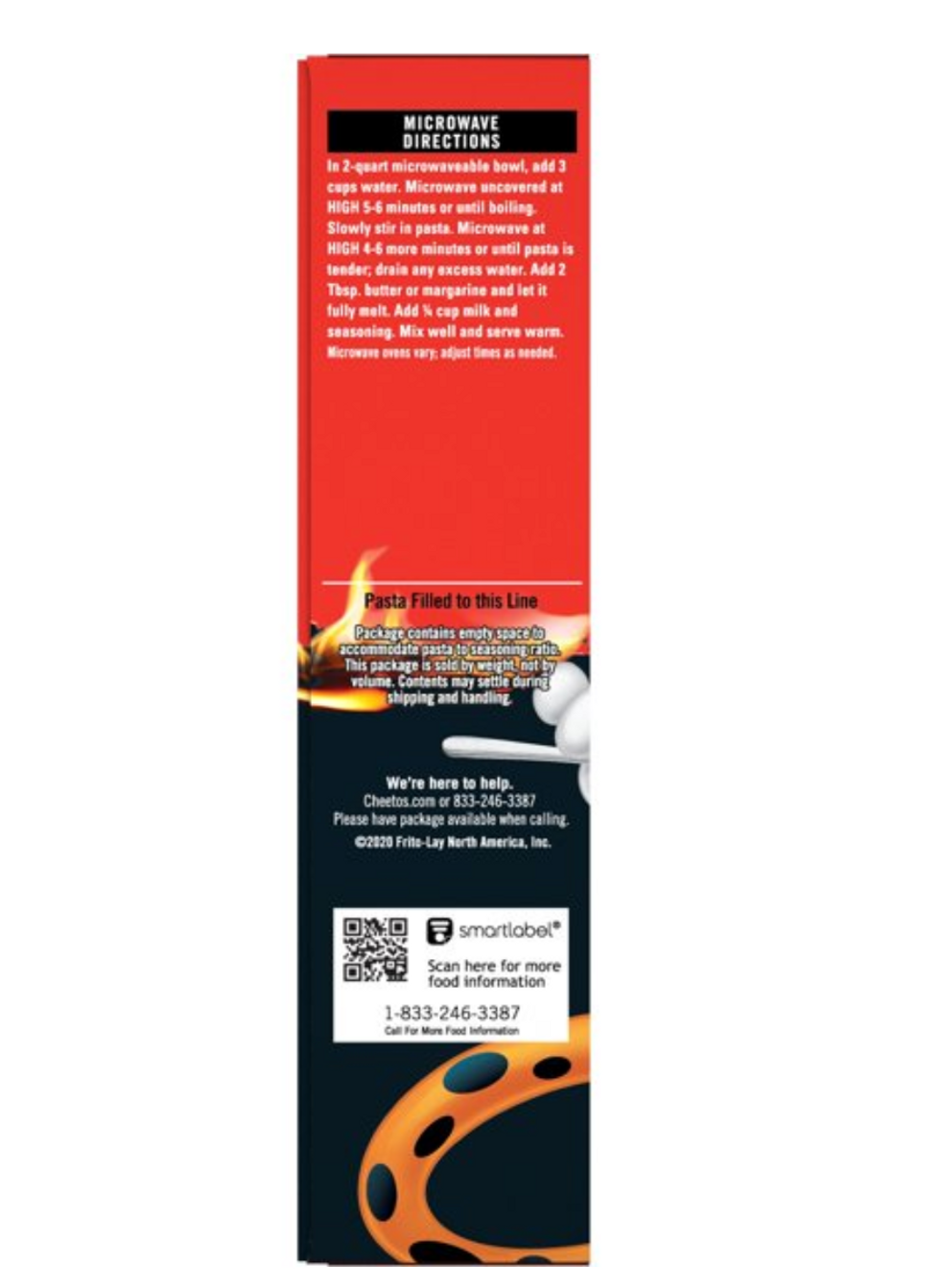 via: Walmart
That's right, each Mac 'n Cheese box will be affordable for us all, with each item set at
ninety-eight cents
. A bargain, if I do say so myself.
And obviously, we're all excited as hell.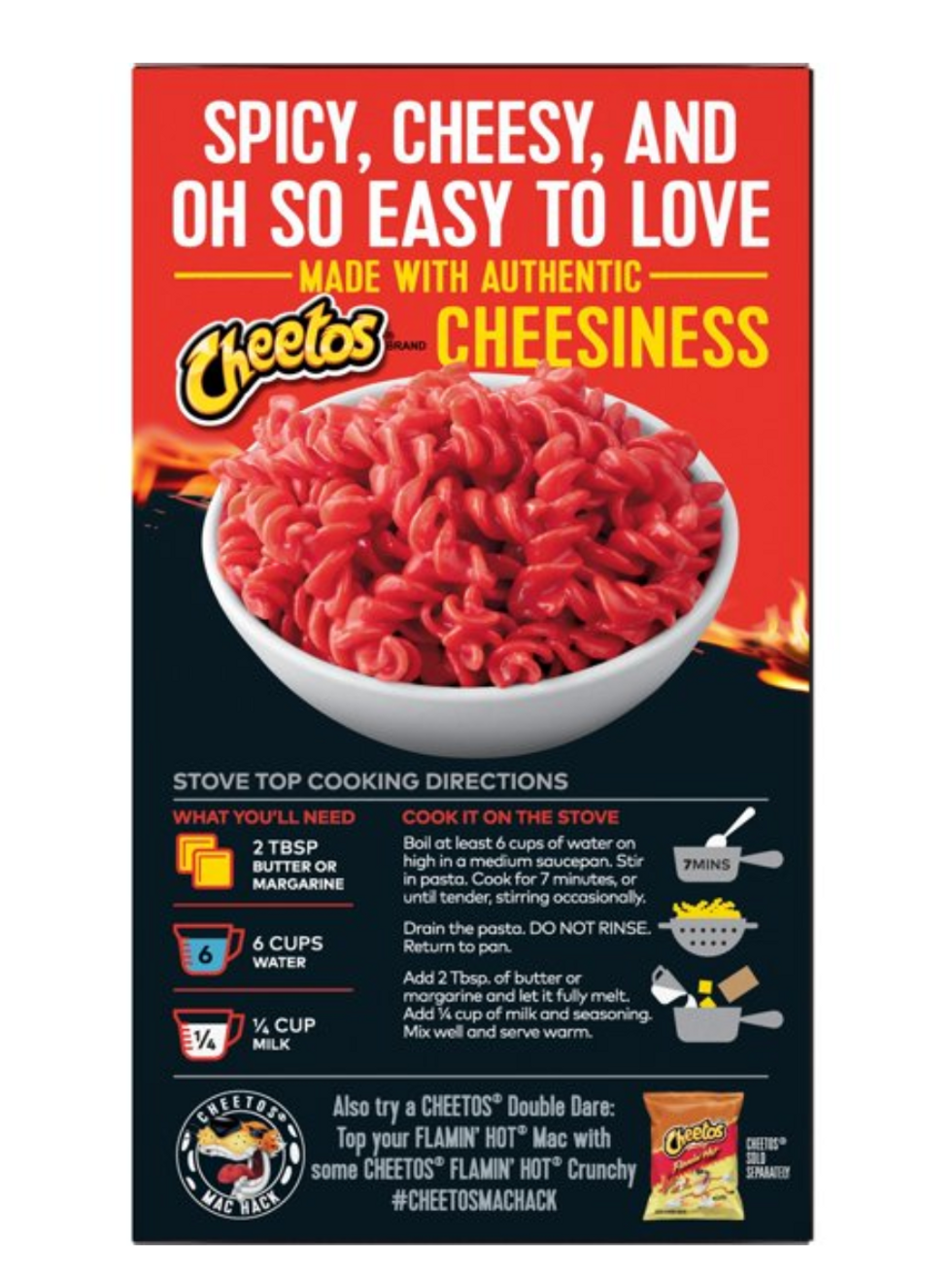 via: Walmart
And according to the box, the pasta is
actually
red. Wow.
It looks like it's going to be right up everyone's street.
@jockograves_ @Complex Yes sir there's a flaming hot one 🤤

— Thebiggestlawstan (@Thebiggestlawstan)1596587572.0
We're all very excited about it.
Some people are a little less optimistic...
They got hot Cheetos Mac n cheese now, 2020s got another surprise for y'all. Colon cancer 💀

— Shibbs (@Shibbs)1596708819.0
But hey, you can't win them all, can you?
So where will this glorious new snack be available?