The civil unrest in this country has reached a new level after rioters in Chicago have smashed-up a Ronald McDonald charity house filled with sick children and their families.
This looting has really divided opinions.
Unless you've been living under a rock, you'll know that the BLM movement has taken off in recent months.
Support #BlackLivesMatter Justice for #GeorgeFloyd Justice for #BreonnaTaylor Justice for all victims of impun… https://t.co/9m86D0fPqW

— Anonymous 👥 (@Anonymous 👥)1596893326.0
The death of George Floyd was the spark that has set off protests all over the globe.
Police brutality isn't a new concept, it has been happening for centuries...
Downtown Columbus ✊🏿 #BlackLivesMatter https://t.co/DqSdo099PV

— Philip Amo (@Philip Amo)1597236208.0
But the movement has gained traction unlike ever before.
Protests have seen thousands take to the streets to show support.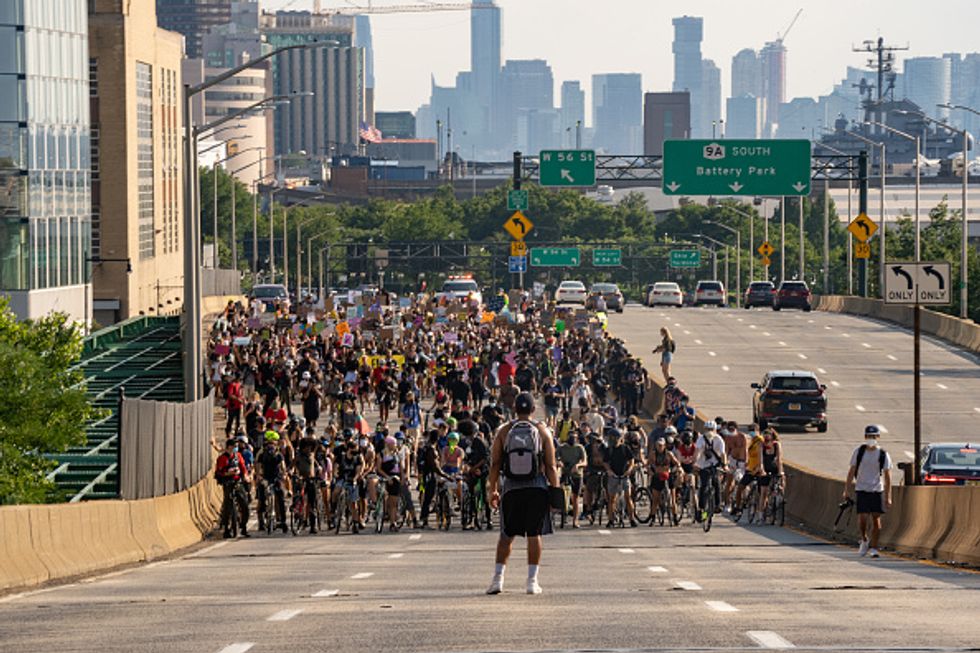 And they are all marching for one thing: for racism and injustice to end once and for all.
However many protests have turned violent.
Leaving residents and business owners in fear of losing what they've worked so hard to build.
Sadly, it seems as though this is the only thing that seems to be working.
BLACK WOMEN MATTER. BLACK MEN MATTER. BLACK CHILDREN MATTER. BLACK FAMILIES MATTER. BLACK POSSIBILITIES MATTER.… https://t.co/y6dlDWKPN3

— a gem (@a gem)1591104461.0
Due to these riots, the Black Lives Matter movement is
dominating
global headlines, and it has completely taken over social media.
It has also taken over our streets...
The first place we went and the highlight of my day exploring DC. #BlackLivesMatter https://t.co/uGCAmPHE8q

— Will C. Little (@Will C. Little)1597112369.0
For instance, a group of people painted large yellow letters saying "Black Lives Matter" down two blocks of 16th Street in D.C - a two-lane road that coincidentally leads to the White House.
Protests have been happening across the pond too...
Hundreds of thousands of people have been taking to the streets in the United Kingdom, Germany, Spain, Canada, Australia, and New Zealand.
We are witnessing history in the making...
And people are continuing to demand justice.
One of the most recent protests has left Chicago in a pretty bad state.
Looter uses vehicle to break into a business at the Chicago BLM riot overnight. #BlackLivesMatter #ChicagoRiots https://t.co/9CaddwItYO

— Andy Ngô (@Andy Ngô)1597062825.0
Including Chicago's Ronald McDonald House which had its doors smashed on Monday night during rioting and looting.
Children and their families were in the building at the time.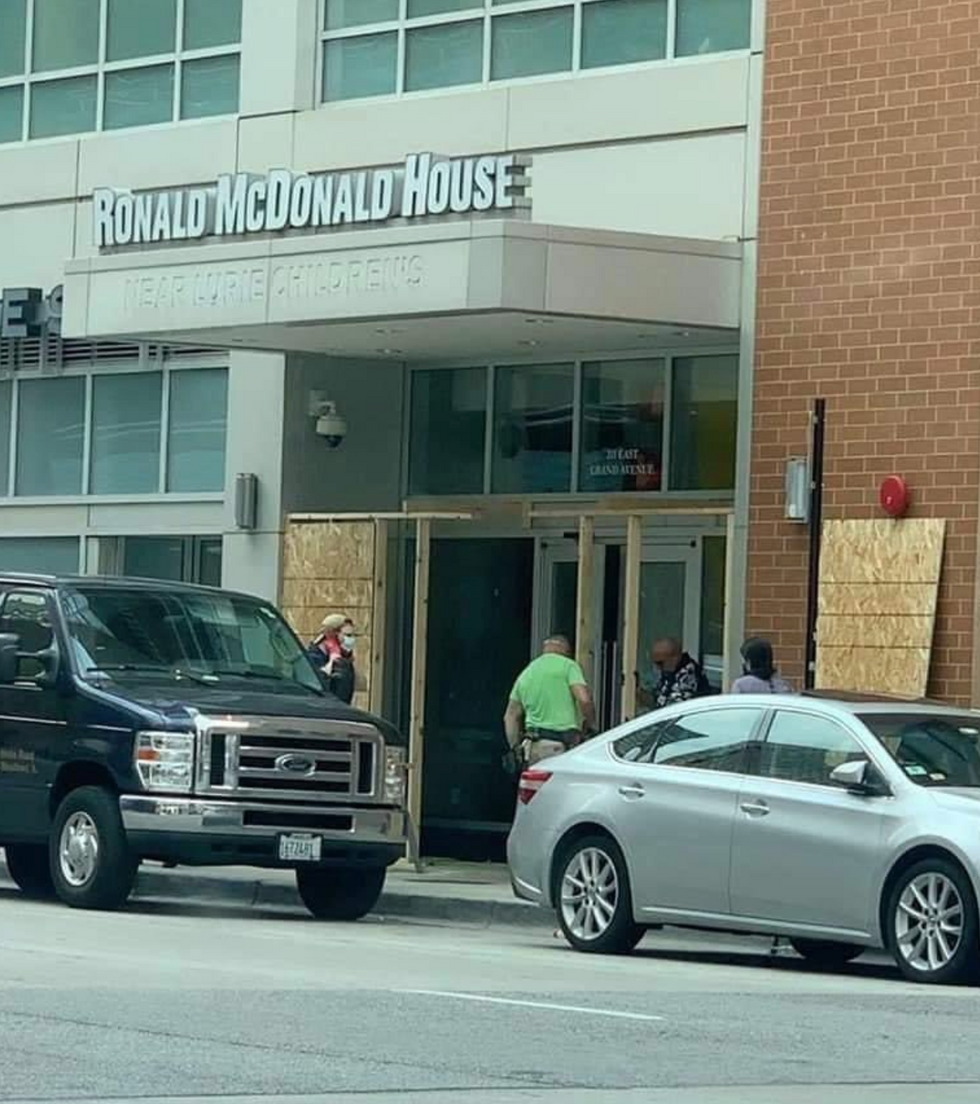 The house provides shelter and resources to those with children in local hospitals.
With the main one being the Lurie Children's Hospital.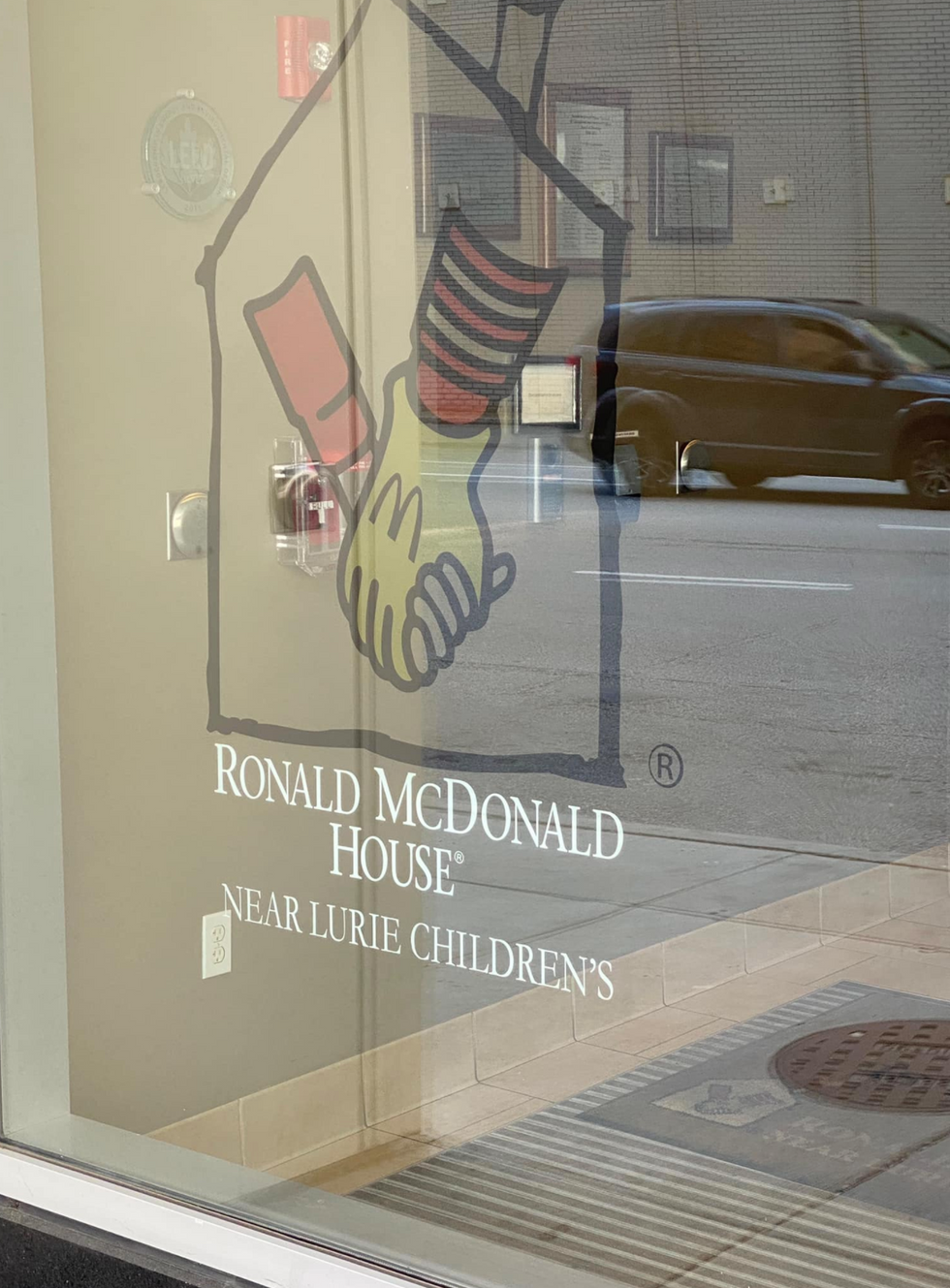 Lisa Mitchell, of Ronald McDonald House Charities, said: "We were very concerned there was a lot of activity right in front of the house, people making choices that could put them at risk and put our families at risk so the staff was frightened."
Over thirty families, as well as their sick children, were inside when everything broke out.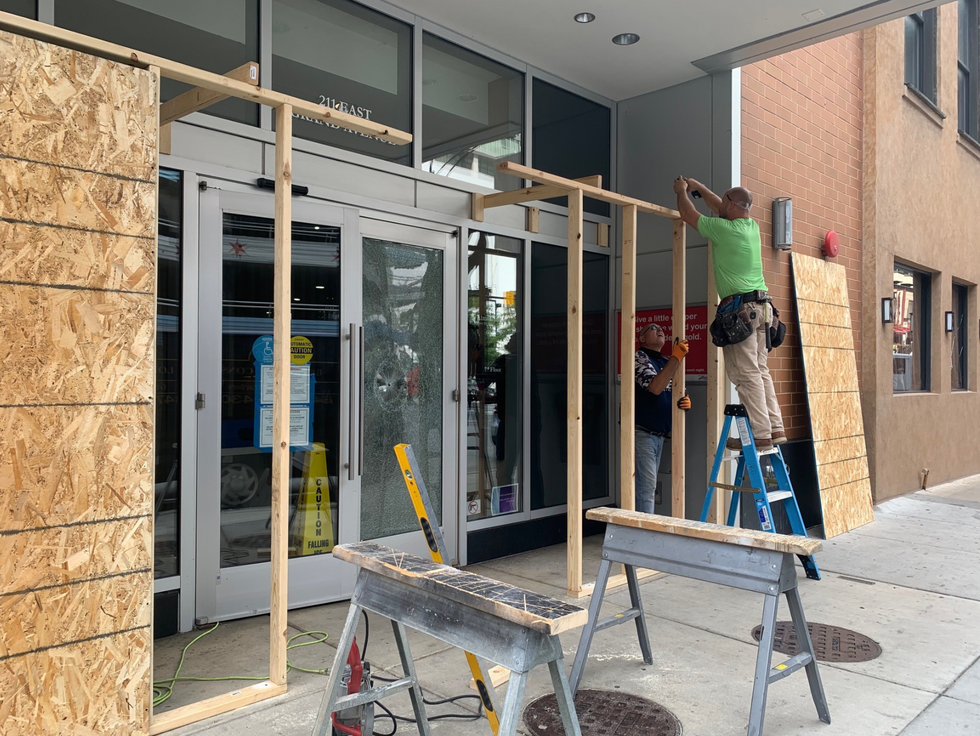 They had to watch helplessly as the night drew on.
It adds unnecessary strain to the already demanding life these families lead.

"They are already in a really, really difficult spot, and having this kind of additional stress and worry about getting to and from the hospital even though we are 5 blocks away because of safety concerns is just doubling the strain," Mitchell said.
Luckily, looters didn't damage anything inside the house.

And no one was injured, as everyone inside the facility was under lockdown the whole night.
Chicago police are working to track down those involved.
The cleanup began on Tuesday morning as people returned to open up their businesses.
Looters were caught on camera carrying bags full of stolen goods outside to their cars.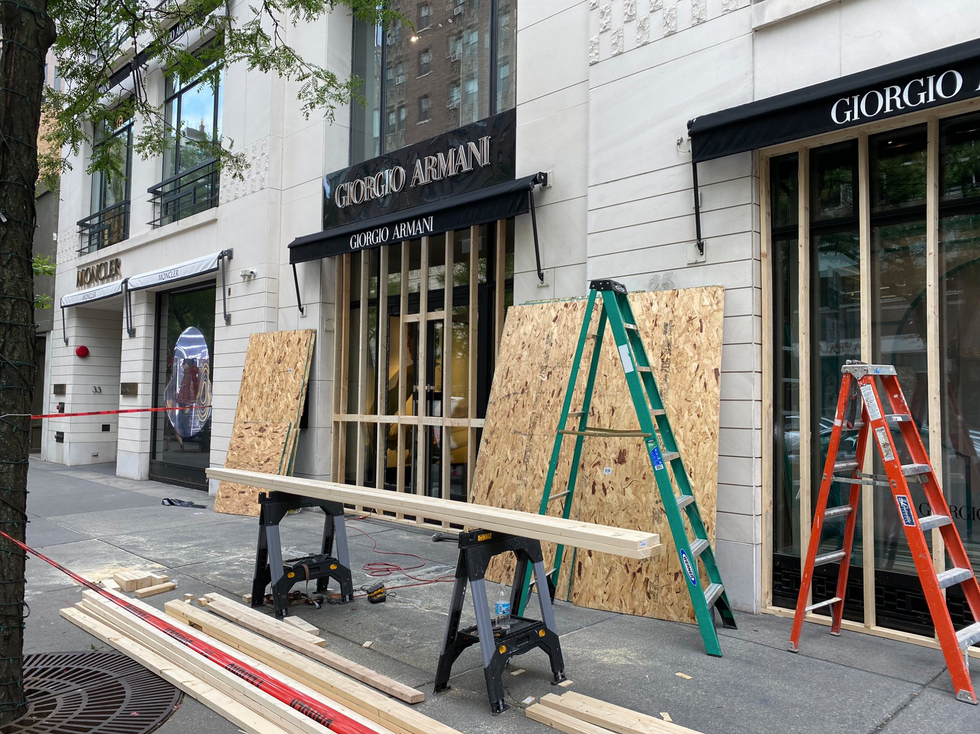 Cash registers and ATM's were among the things ransacked. And one bank was also broken into.
Videos have surfaced showing crowds of people smashing up stores and windows, grabbing anything they could get their hands on before running away.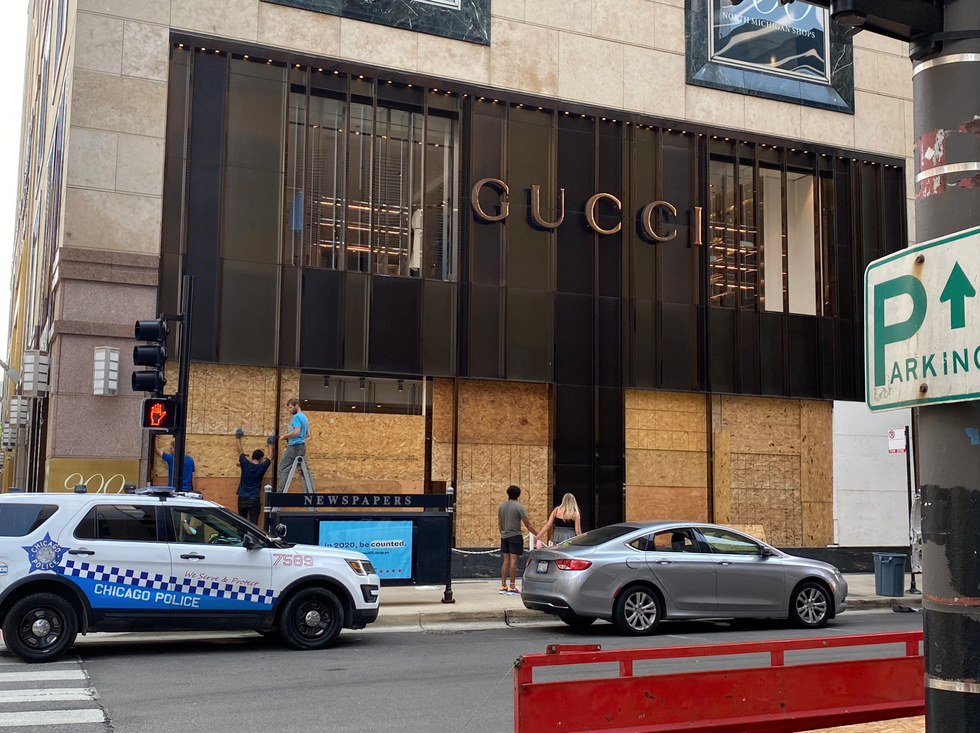 Even more surprising was that looters didn't seem worried about being caught by police or being recorded.
Vehicles drove away slowly, dumping rocks on the roads.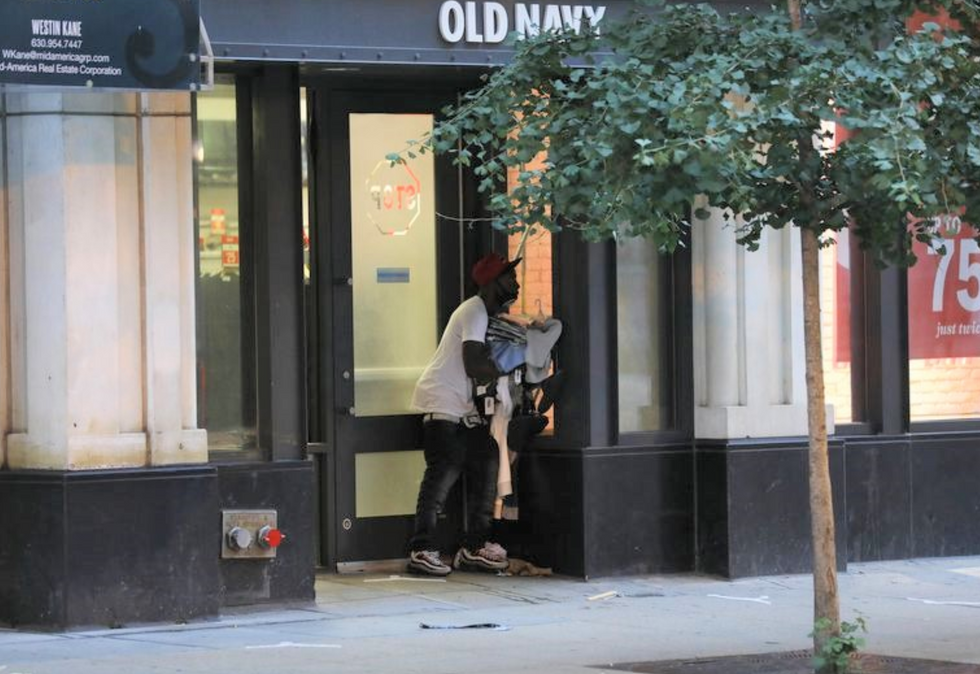 Which were reportedly brought to smash windows.
In downtown Chicago bridges once again reopened with business owners and emergency services returning to the scene.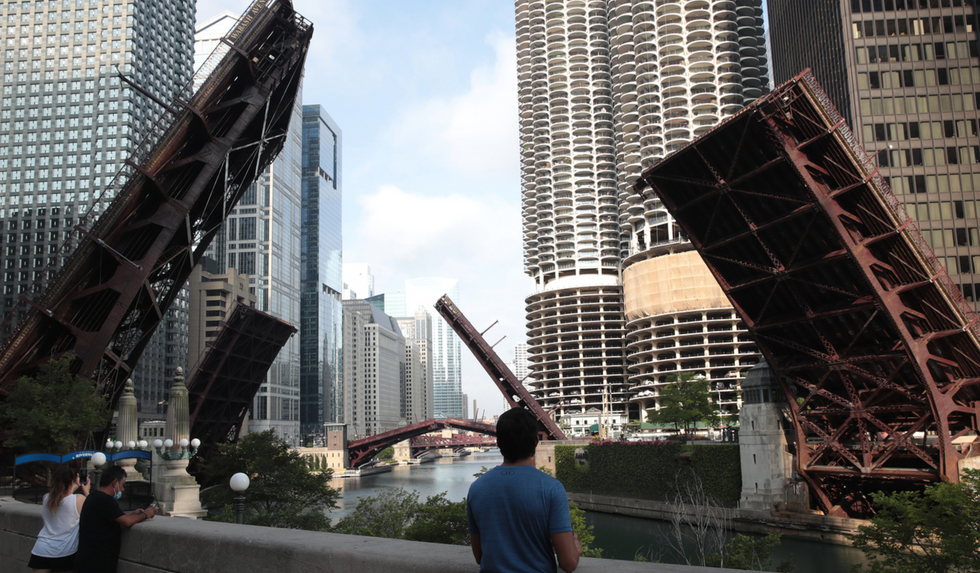 More than 100 people were arrested in response to the riots.
Stores miles from downtown were also ransacked.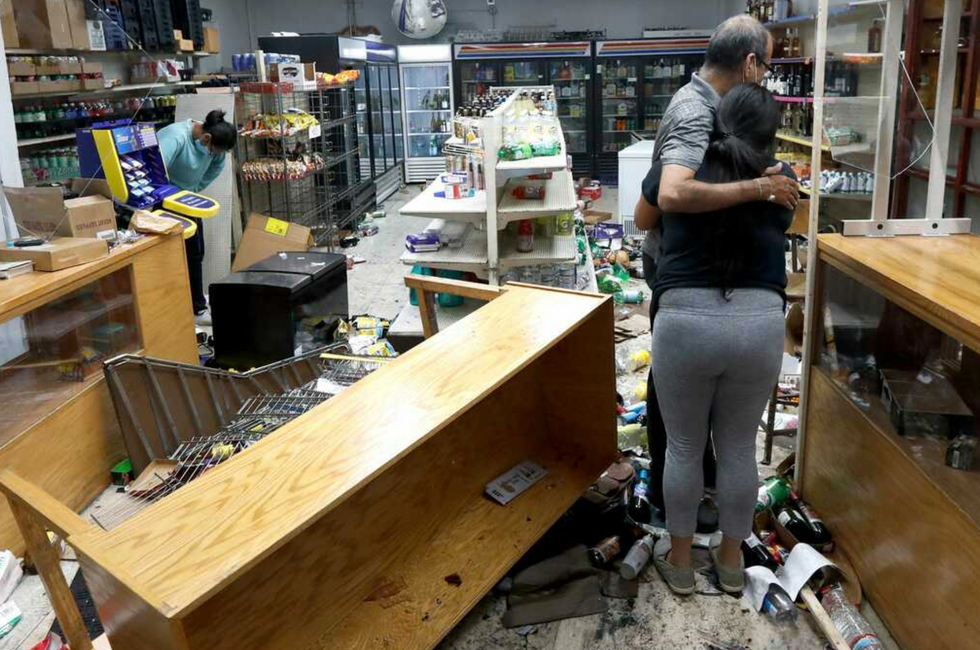 Leaving parking lots littered with glass and packaging.
Businesses have already been struggling to get back on their feet after months of lockdown.
It's not "looting," it's just a "protest" for "justice." Nice job Chicago. https://t.co/Nd1PLsfqQt

— Cloyd Rivers Pics (@Cloyd Rivers Pics)1597062976.0
Not to mention the looting earlier this year that devastated local businesses. Let's hope this doesn't cause a backlash to the BLM movement as a whole...
Check out a video of the riots below...
JOE BIDEN'S AMERICA! SNEAK PREVIEW!🇺🇲 #BlackLivesMatter #BlackIsKing #chicagoriots #CHICAGOScanner https://t.co/JdXsICzQrT

— iammix ☀️ (@iammix ☀️)1597047362.0
Keep scrolling to see why celebrities have been slammed for their recent video paying tribute during the BLM protests...