Chik-Fil-A has always served as a controversial presence in the fast food landscape for a variety of reasons you'll see below.
However, one change the restaurant has implemented is garnering praise from parents of all stripes. See what the (pleasant) fuss is about below!
For those who don't live near a Chik-Fil-A, a little background is probably in order.
Put most simply, it's a fast-food chain specializing in chicken.
However, the company, which originates from Georgia, has made a number of headlines with its practices.
The range from the innocuous and understandable, like being closed on Sunday due to the owners' religious convictions, to more divisive acts.
Few would argue that owners with religious beliefs are, in and of themselves, a bad thing.
But when the company was found to fund anti-gay efforts under religious auspices, boycotts and anger permeated among its customers and those vested in social justice.
Without addressing that controversial issue, it's safe to say that if you fit the company's description of a "healthy" family, they've got your back.
As we all know, kids can be unruly out in public, even for quick stops at a fast food restaurant.
However, Chik-Fil-A did something to make parents (moms especially) a little more comfortable while dining at their establishments.
Scott Brickhouse, a Chick-fil-A franchise owner in Florida, noticed that when he took care of his four boys on his own, it was hard to get the group to settle down for dinner — especially at a restaurant.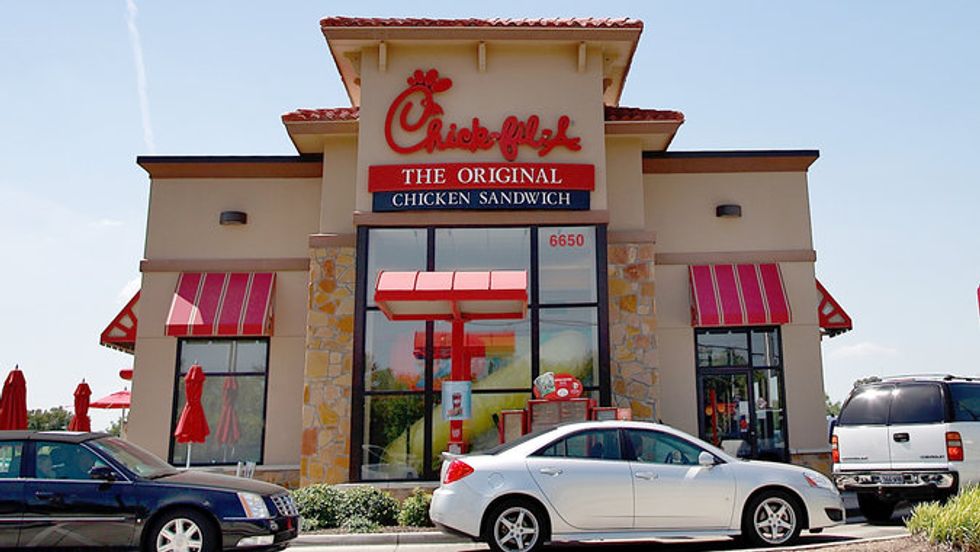 "I have four boys. They are great boys, but when Mom is not around, it can be challenging," Brickhouse said.
Figuring he wasn't the only parent who dealt with this issue, he came up with a genius idea — the Mom Valet.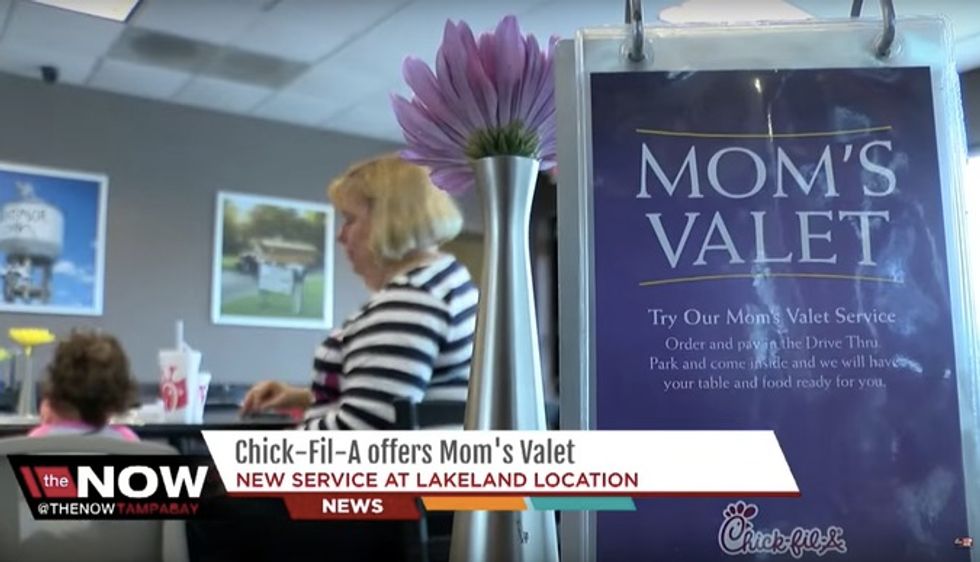 He implemented the service at his Chick-fil-A store, and now upwards of 100 locations are doing this.
So what is it exactly?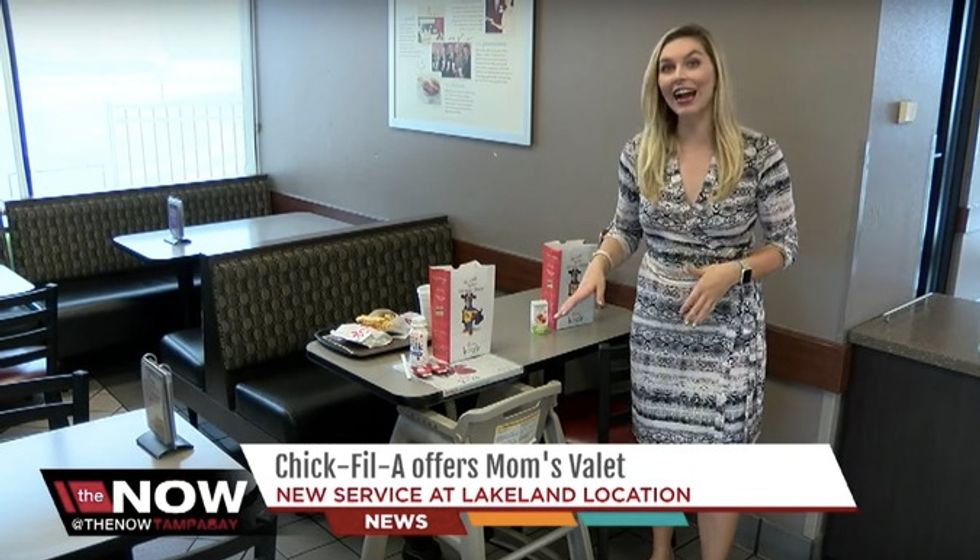 With Mom's Valet, parents can order through the drive-thru, park the car, then have a table ready with high chairs waiting for them inside.
"Who does that?" said mom of seven, Jen Overholt. "You can't even go to a restaurant and get it that fast and easy. I thought he was a genius with that idea."
Parents can even skip the drive-thru and order through an app on their mobile device.
And while it won't eliminate all the crying that inevitably happens when dealing with kids, at least it can lessen some of the hassle.
What do you think? Would you use the service if it was offered nationwide? We can't speak for you, but tons of other parents have spoken up on the matter. See the overwhelming reception on the next page. This also isn't the first time the company has sought to make parents' lives a little easier.
They're, uh, fans of this new service, to say the least.
This tweet is pretty much indicative of what everyone's thinking.
Of course, this person couldn't help but toss in the "millennial" tag in there, but...whatever.
In fact, some people want to try it even though they don't have kids.
Can you blame them?
In response to this new service, others shared another established offering.
You can actually host "breakfasts on the go" that they essentially cater for you to make life a little easier. Few other big chains offer that service.
So, while Chik-Fil-A isn't exactly universally beloved, they do work pretty hard to help parents keep their sanity during mealtime.
Maybe that's why their lines so often stretch down the block!