Fans of the original poultry-based stop-motion movie Chicken Run rejoiced last year - as a sequel to the iconic film was announced. And after an eighteen year drought of play-doh chicken content, the internet was excited. 
But it's now been revealed that the talented animators at Aardman's Studios have begun the (extensive) production process of Chicken Run 2. The director of the latest in-house movie A Shaun the Sheep Movie: Farmageddon, Will Belcher, told Flickering Myth, "Well, all I can tell you is that there were a lot of chickens being made towards the end of our film."
We've got all the details on the upcoming sequel right here - so keep scrolling!
The original Chicken Run movie came out in the year 2000.
And as bizarre as it sounds, it genuinely was a stop-animation movie about a group of human-esque chickens living on a farm.
The movie follows a classic storyline.
The foundations of the group of hens is rocked when a new rooster, Rocky, comes crash landing into their lives.
But the group then discover a horrifying secret.
The pies that the farm has been producing aren't apple or blueberry. They're actually chicken pies - and all our favorite characters are in imminent danger.
The chickens know they need to do something.
And so, with the help of Rocky, the group decide to do the unthinkable - and learn how to fly and escape the farm forever.
The movie is the definition of weird and wonderful.
"The film, which follows Mrs Tweedy's hens as they make a bid for freedom, is essentially 
The Great Escape
with chickens - an engagingly ridiculous tagline, which the movie lives up to with charm and verve," wrote Rebecca Hawkes for 
The Telegraph.
And just when you thought things couldn't get any weirder?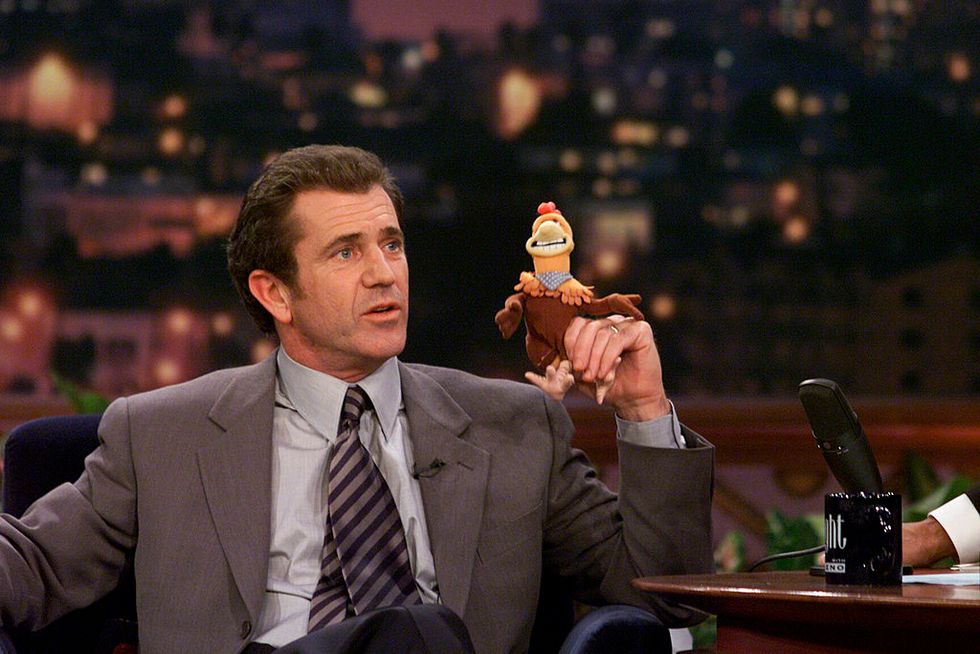 via: Getty Images
The original 
Chicken Run 
also features the vocal talents of Mel Gibson. Truly, truth is stranger than fiction sometimes.
The movie was a surprisingly huge success.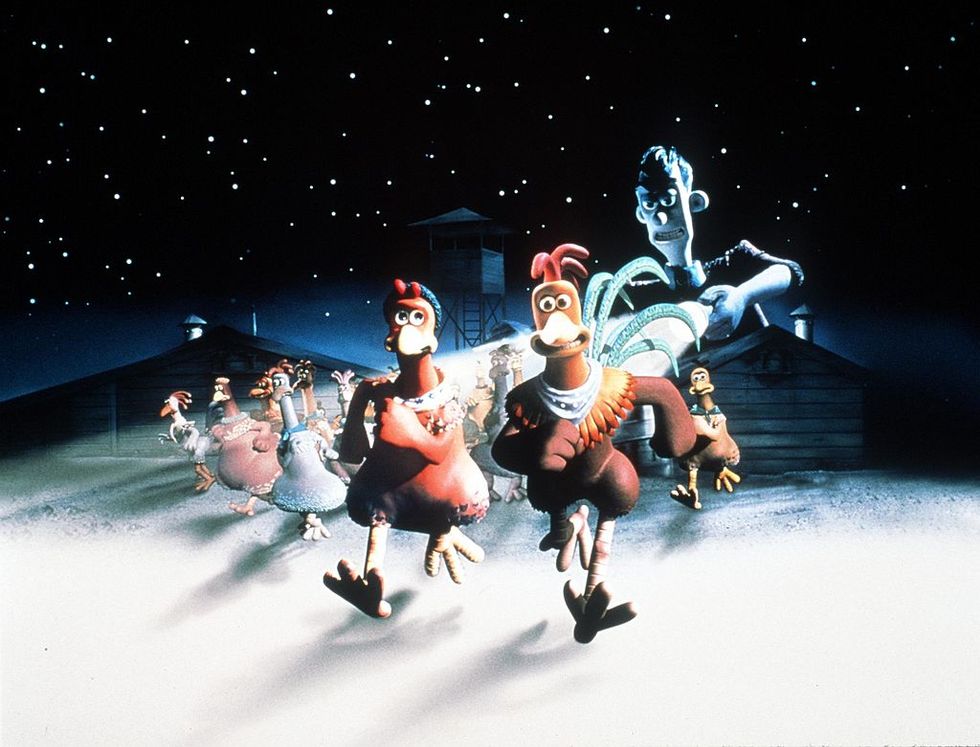 via: Getty Images
It grossed $224 million in the year it came out - making it the most fiscally successful stop-motion movie of all time.
So it makes sense there would be a sequel.
Rocky & Ginger are coming home to roost! We're delighted to announce we're working with @StudiocanalUK & @PatheUK o… https://t.co/QMpOUAiPVH

— Aardman (@Aardman)1524760210.0
And last year, eighteen years after the original 
Chicken Run 
smashed box office records, the studios announced what fans had been wanting to hear.
And now there's been some more exciting news.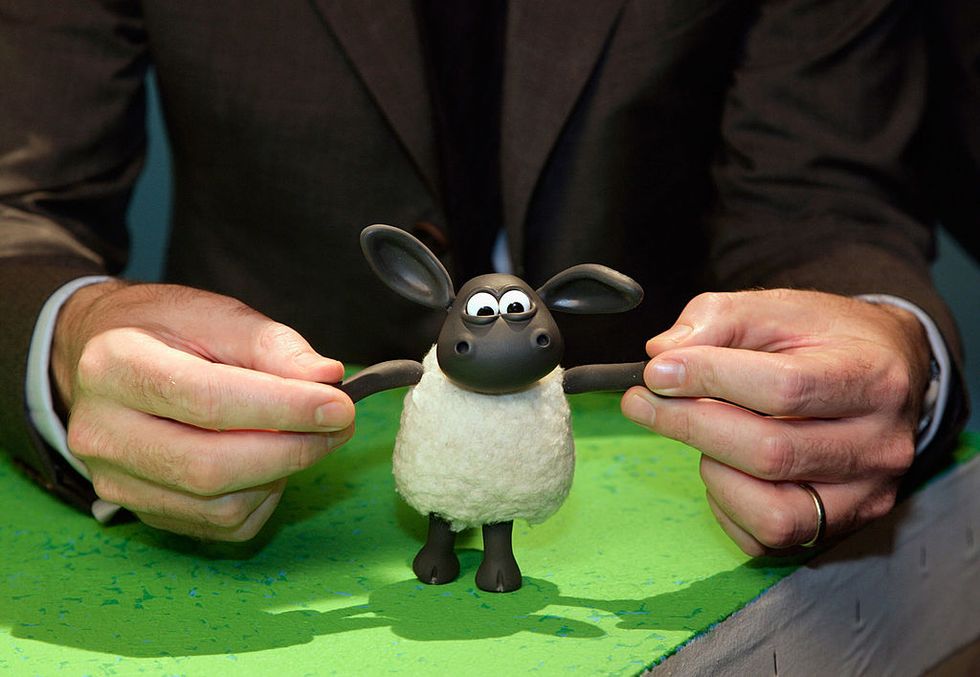 via: Getty Images
The last movie made at Aardman studios was
A Shaun the Sheep Movie: Farmageddon, 
directed by Will Belcher.
And it was Blecher who offered the exciting update.
"Well, all I can tell you is that there were a lot of chickens being made towards the end of our film. We have a model-making team and, at one point, it was just full of sheep, but slowly over the course of the following weeks it became overrun with chickens," he told
Flickering Myth.
There are some aspects that are still up in the air.
Like, for example, whether or not Mel Gibson will be returning to reprise his iconic role of Rocky.
We're guessing probably not.
via: IMDB
But we're still super-excited to check in with all our favorite (other) characters!
And it seems the internet agrees.
@ComicBook Yes!!! 🙌🏼🙌🏼🙌🏼 https://t.co/BohZ3W8clV

— 🤓 🍿 🎮 The Geeky Tate 🎮 🍿 🤓 (@🤓 🍿 🎮 The Geeky Tate 🎮 🍿 🤓)1571260528.0
Many are thrilled about the announcement - and can't wait to see what bizarre whimsy the second episode will come up with.
Although others made this point.
@ladbible I've been waiting years for this...🤗

— Romaine (@Romaine)1571245242.0
We've been waiting almost twenty years for this follow-up - meaning we're
more than 
ready.
But there is one caveat.
The stop animation movie from Aardman studios are notoriously time-consuming to make - so we probably can't expect this movie too soon. Can't wait for this movie to come out? Keep scrolling for everything coming to Disney's new streaming service - the list is a real doozy.