If there's one person that comes to mind when thinking of a celebrity with a controversial past, it's surely Chris Brown - although, maybe controversial is a little bit of a kind way of putting it. This is the man who put his girlfriend in the hospital, after all.
But for a man who's already got a pretty low standard when it comes to respecting others, Brown has still managed to shock the internet on more than one occasion. His latest string of escapades, though less violent, is still indicative of his incredibly problematic view of women.
He seems to have made a nasty habit of trolling his ex-girlfriends on Instagram. They're called exes for a reason, Brown. But, thankfully, the internet collectively agrees that trash belongs in the can...
Chris Maurice Brown is an American singer, just in case you didn't know.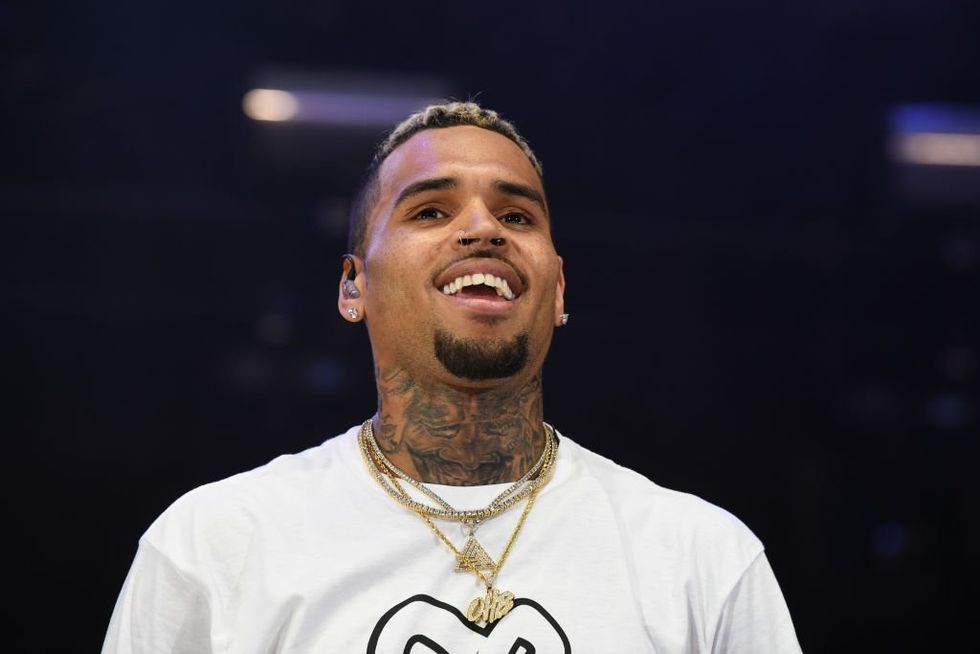 via: Getty Images
Born in Tappahannock, Virginia, in 1989, he made a big name for himself with a selection of catchy R&B hits such as "No Air," "With You," and "Forever." They
were
iconic... Not anymore.
He's had a pretty illustrious career.
Brown's been the recipient of many awards, including four Billboard Music Awards and a Grammy. He also holds the seventh place for most entries in the Billboard Hot 100, with ninety-one. Impressive... Not anymore.
But that's not all he's famous for.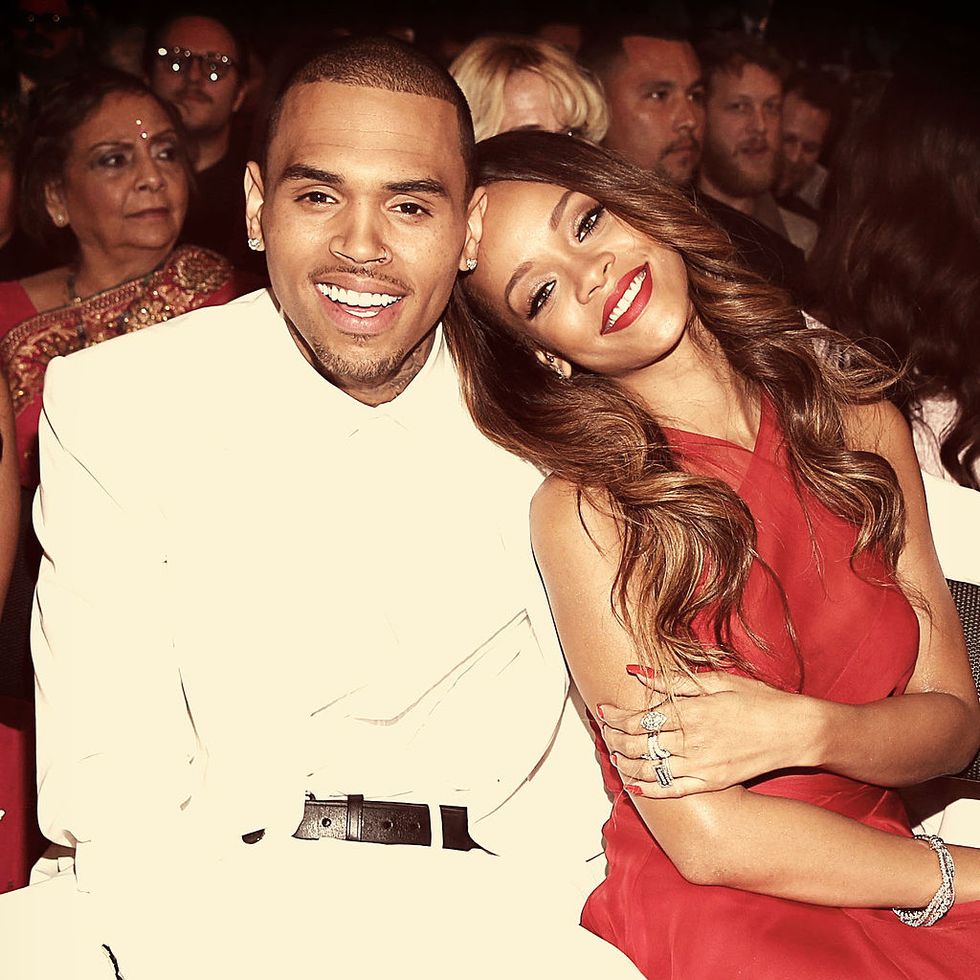 via: Getty Images
Brown managed to hugely up his profile through dating pop superstar,
Rihanna
. Here, they're pictured in happy times - but their relationship has been marred by one major incident.
In 2009, Brown and Rihanna got into an argument which escalated to incredibly physical violence.
This left Rihanna with severe injuries, which ended up requiring hospitalization. The news of this incident blew up, leaving many fearing for Rihanna and disgusted by Brown.
The pictures of the incident are difficult to look at.
And for many once-Brown fans, this was the final nail in the coffin; in spite of his clear musical talent, he just wasn't the kind of person that you'd want to show support to.
And many pointed out this fact.
@MajorBae @Mo_Cain It's interesting that this is your take. How many other abusive relationships has Rihanna been i… https://t.co/meRaTfI4rx

— Meech (@Meech)1560271427.0
Even though there's one overriding incident that people point to as proof of Brown's violent behavior, it's clear that it exists as a part of a much wider (and more frightening) pattern.
He seems to love toying with his ex-girlfriends.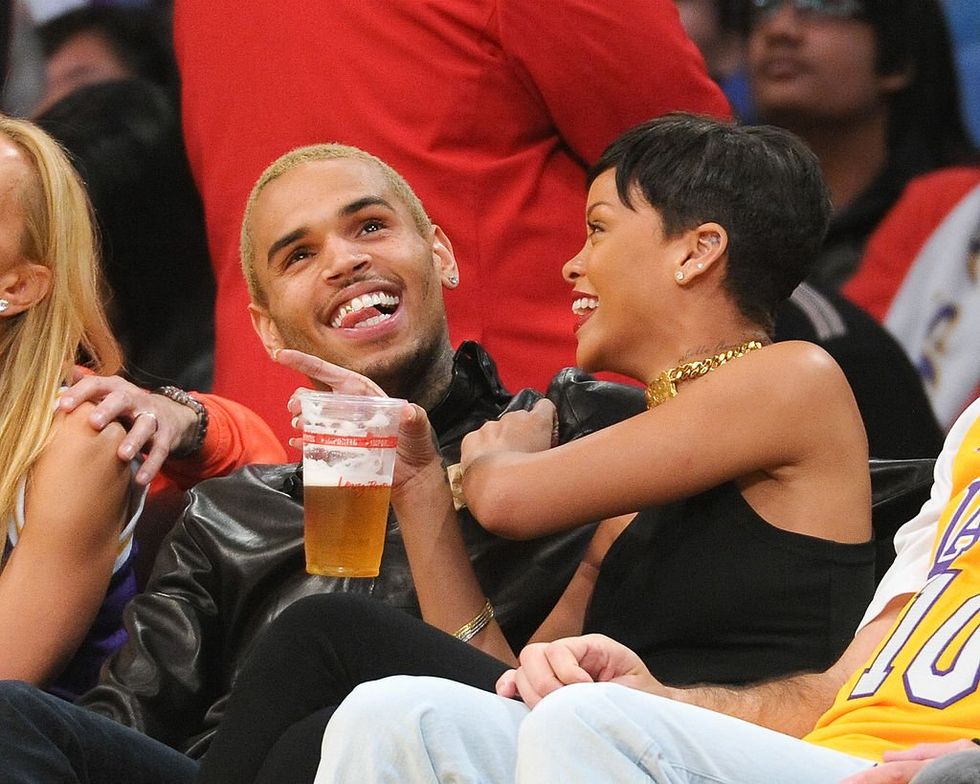 via: Getty Images
And publicly. There must be something about driving fans crazy that he lusts after. Let me fill you in. It all started a couple of weeks ago...
Apart from Rihanna, Brown was also in a relationship with Karrauche Tran.
The Bay and TNT series, Claws.
The pair met in 2011 and quickly began dating.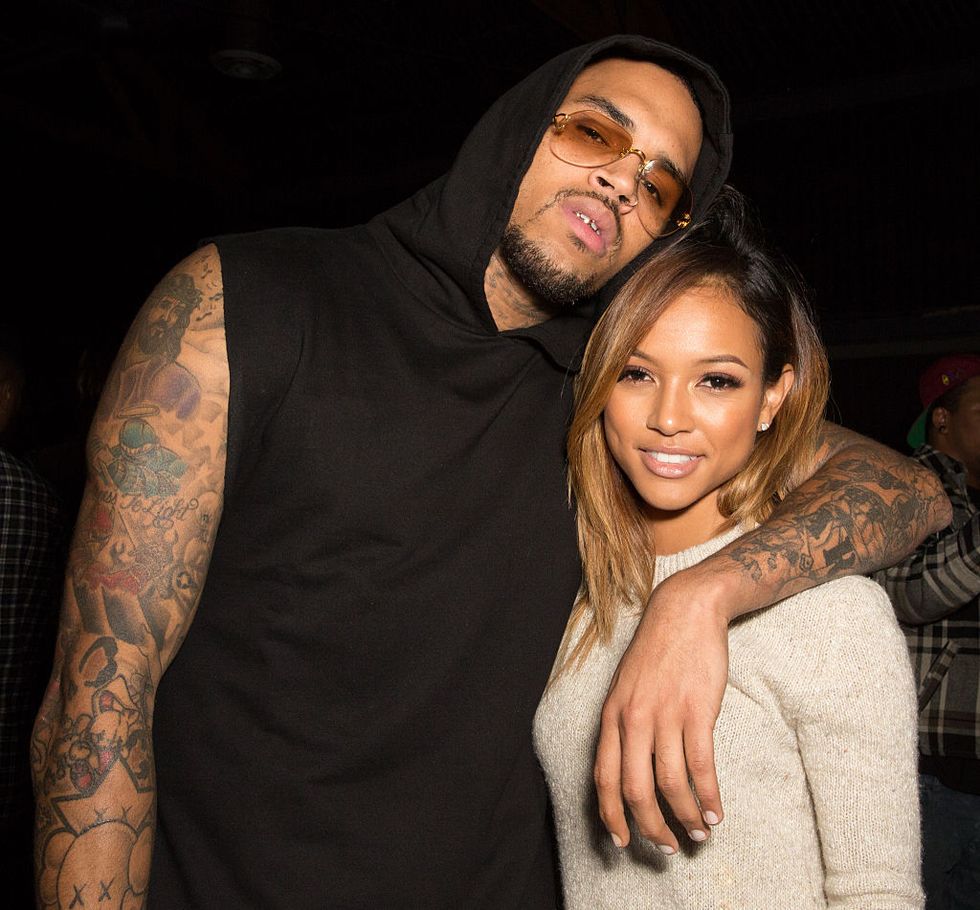 via: Getty Images
They had a very tumultuous, on-off relationship that spanned over the next three years - with plenty of incredibly poor behavior on Brown's part.
The two eventually ended it for good in 2014.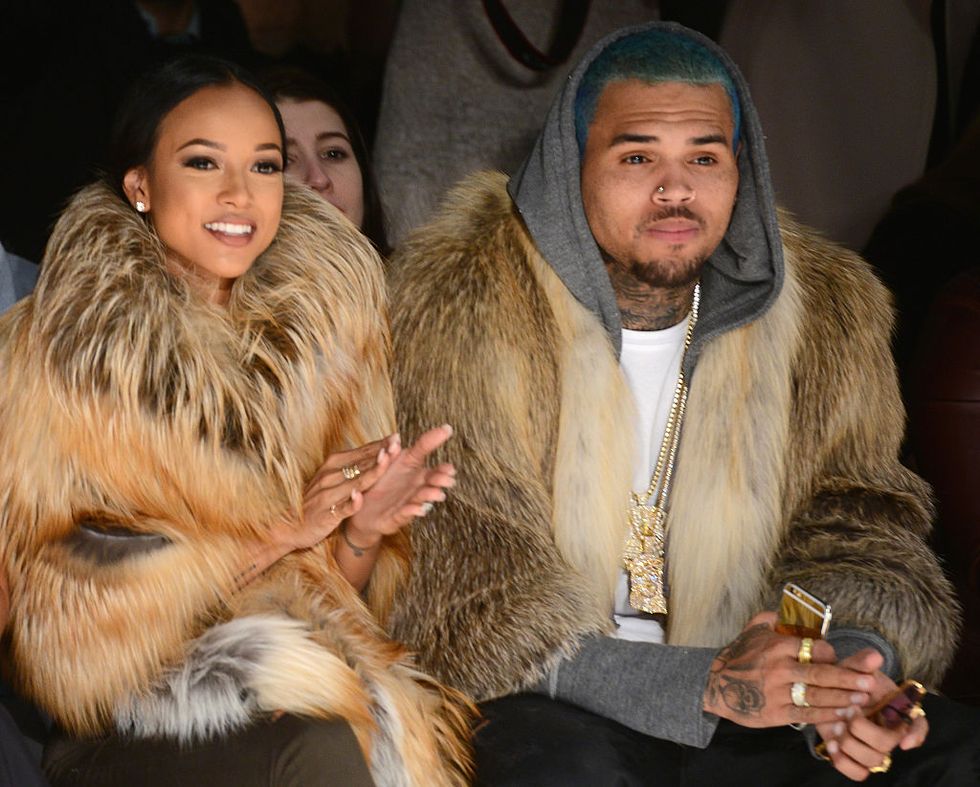 via: Getty Images
Alongside numerous acts of undoubtable infidelity, there were yet more allegations of violence and abuse lobbied against Brown after the two parted ways. Surprising?
Not really
. Disappointing?
Very
.
And it seems as if Brown doesn't seem to know when to quit.
And by "quit," we, of course, mean, leave his ex-girlfriends (and the entire internet) alone forever.
Since finally shaking Brown, Tran has found new love.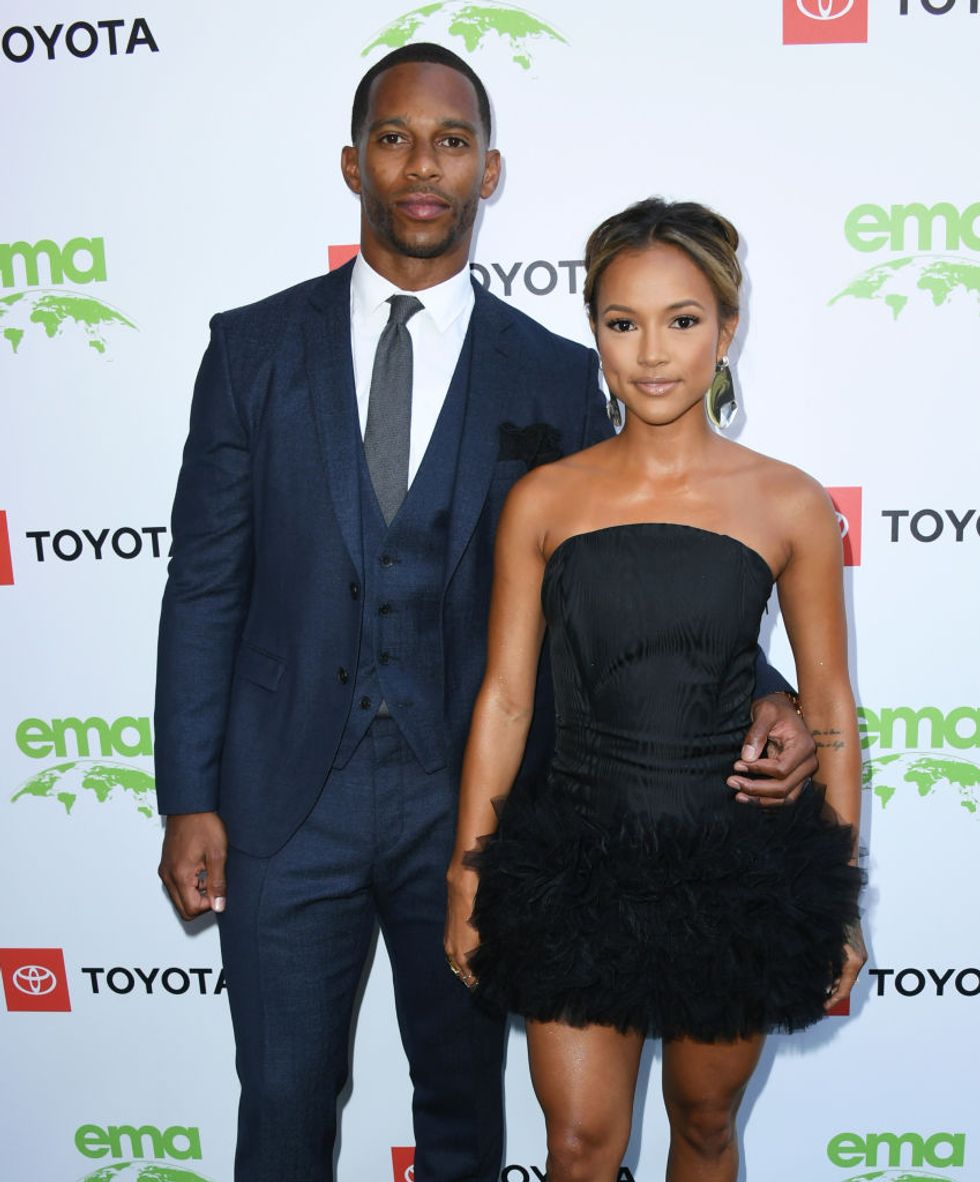 via: Getty Images
She's been dating previous football wide receiver, Victor Cruz, in recent months - and she's looking pretty happy, we must say.
But Brown seems unable to let things lie.
And he quickly came under fire for leaving some pretty bizarre comments on a few Instagram photos. The account that he's been stalking? Why it's his ex's new boyfriend, Cruz's, of course! It seems as if Brown loves taking the position of a crazy ex. It's not a good look, I can assure you.
But it's the content of these comments that's super weird.
Brown wrote, "No shade boo,, BUT PLEAS STYLE HIM . He look like he shopping of the manikin and trying to bargain wit the sales manager. Retired wrestler spanks. IM F--KING AROUND ... good bless."
Essentially, he's using the comments to try to contact his ex.
i will always be team Dump Him https://t.co/6C40Fgi6Tl

— so....what now? (@so....what now?)1560449560.0
And the way that he's attempting to do so? By pointing out some "flaws" that he sees in her new flame's appearance - presumably to try to break the new couple up...
Things got even weirder.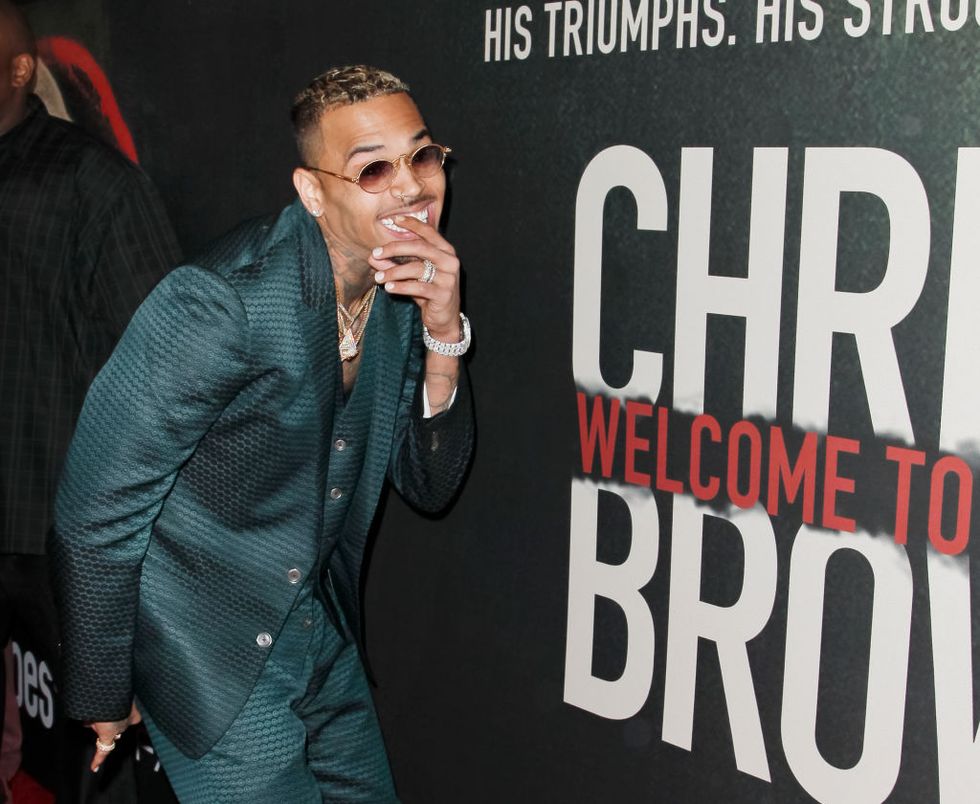 via: Getty Images
His next comment read, "Nothing bad or major . UPGRADE HIM SIS. I'll take him around to style him. NOT HATE. He just need some game spirit. Peace love and joy. JUST PLEASE UPGRADE YA MAN BOO." It's clear that Brown can't shake Tran from his mind. He posted an Insta story saying, "Is it a sucka move to think about your ex?"
It is, Chris, it really is.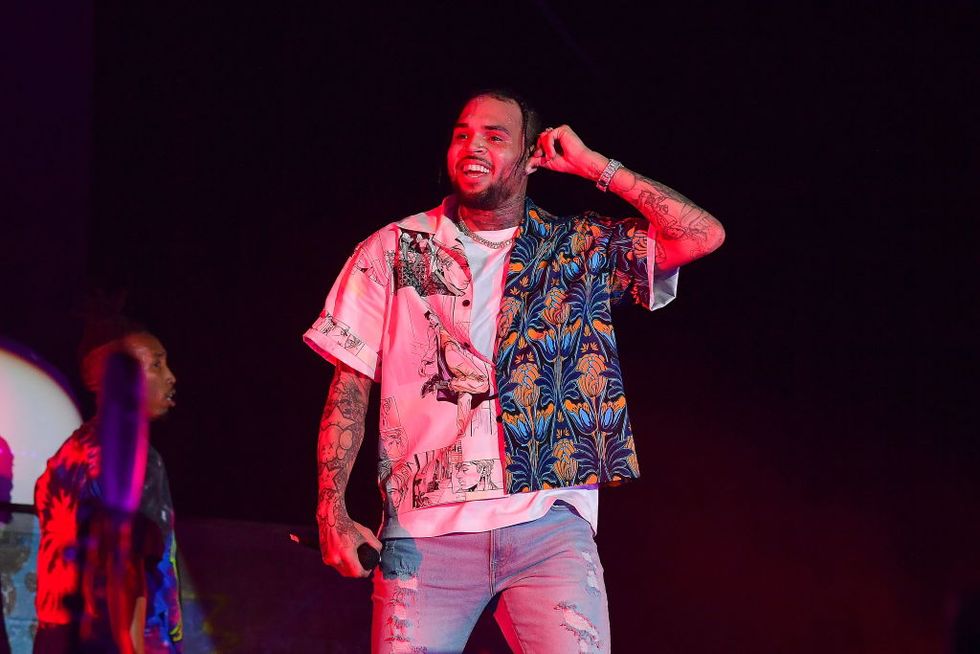 via: Getty Images
And it doesn't seem like the singer has learned his lesson as he has now set his sights back on Rihanna. Bloody hell, just leave her alone already!
He decided, yet again, to post a comment on a picture she uploaded to Instagram.
And he didn't stop there...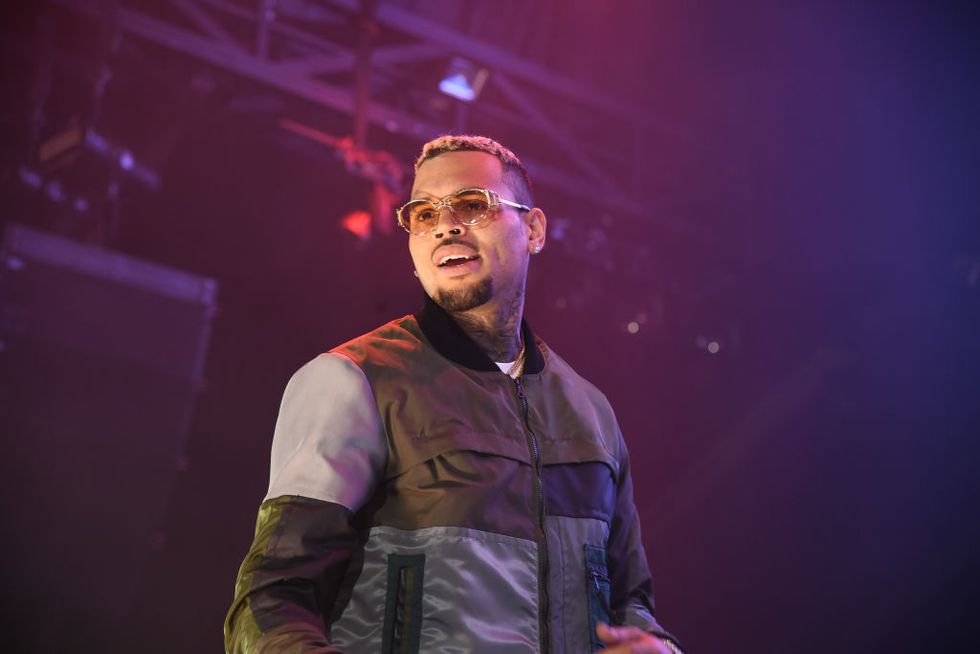 via: Getty Images
You know that voice we all have in our heads that stops us from doing stupid sh*t? Well, it seems as if Chris doesn't have one of those. Instead, he continued after posting that emoji...
"I wanna be the lamp."
Those were the words he left on the picture. No wonder fans jumped on the attack. After their previous history, even I'm ready to throw hands with this psycho ex-boyfriend. It really did leave a bitter taste in all of our mouths. "Block" buttons were made for trash like Chris Brown.