Everyone loves The Avengers, right? It's probably one of the most unifying film franchises of all time, with legions of almost absurdly loyal fans. And one of the main reasons for this is probably because of Chris Evans. Come on, let's not skirt around it any longer. Chris Evans is probably one of the most perfect men to have ever graced the planet, next to Jason Mamoa of course. From his insane love for dogs to his little grin, it's no wonder that he has quickly become one of the world's well-loved actors.
Well now, the self-proclaimed "ass-man" is ready to make us all weak at our knees after he admitted that he's ready to be a father.
Keep scrolling to see the video that sent the internet into overdrive...
American actor, Chris Evans, is known for many things.
The first of which, let's face it, is being an absolute heartthrob. Is it just us, or is he topless an inordinate amount of the time?
Just look at him.
Here he is, casually pulling bits of wood apart, for your viewing pleasure. What a great guy.
He's best known for his superhero roles.
And, to be fair, he's something of a superhero himself. He rose to fame playing the Human Torch in The Fantastic Four franchise.
But now, there's one role that he's best known for.
Evans plays Steve Rodgers (perhaps better known as Captain America) in the Avengers franchise in the Marvel Cinematic Universe.
But that's not the only reason why he's so well-loved...
Chris Evans being Chris Evans 🤣 I love this guy with all my heart ♥ https://t.co/Eqy04ad223

— ⍟Lene⧗ (@⍟Lene⧗)1573950592.0
Everyone can't help but be obsessed with him as a person. From his love of dogs to his adorable facial expressions, Evans knows how to let loose and have a little fun.
And he's proved that with his love life too.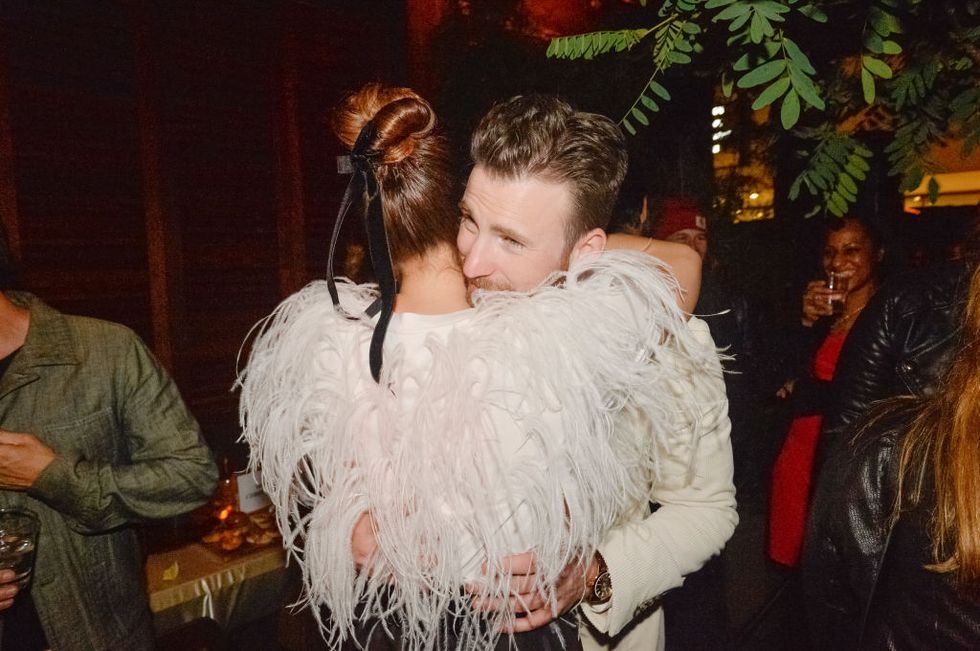 via: Getty Images
Evans has been romantically linked with many-a-woman over his career, including some famous faces. Not every relationship had been confirmed by the man himself... But regardless, we shipped them all!
From Jessica Biel...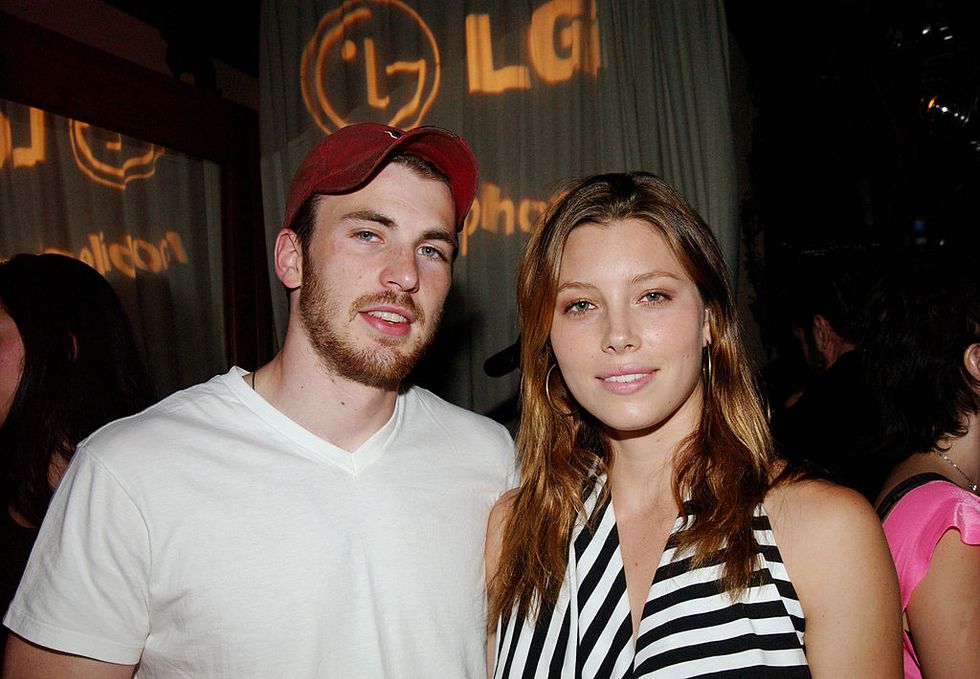 via: Getty Images
This romance lasted from 2001 until 2006 when both actors were in the early stages of their careers. After they broke up, Biel went on to date Justin Timberlake before she married him.
...to Sandra Bullock.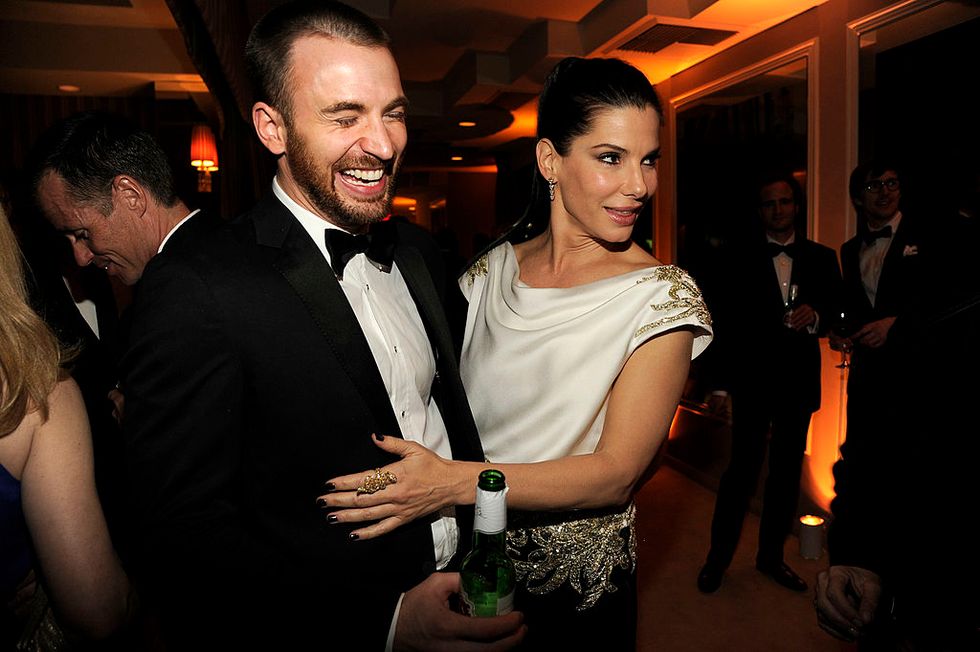 via: Getty Images
That's right. After admitting his childhood crush was Bullock, they were seen out having dinner together on multiple occasions. A source also told us that "they haven't put a title on it, but they
really
like each other."
Sadly, there was no news about this relationship taking things to another level...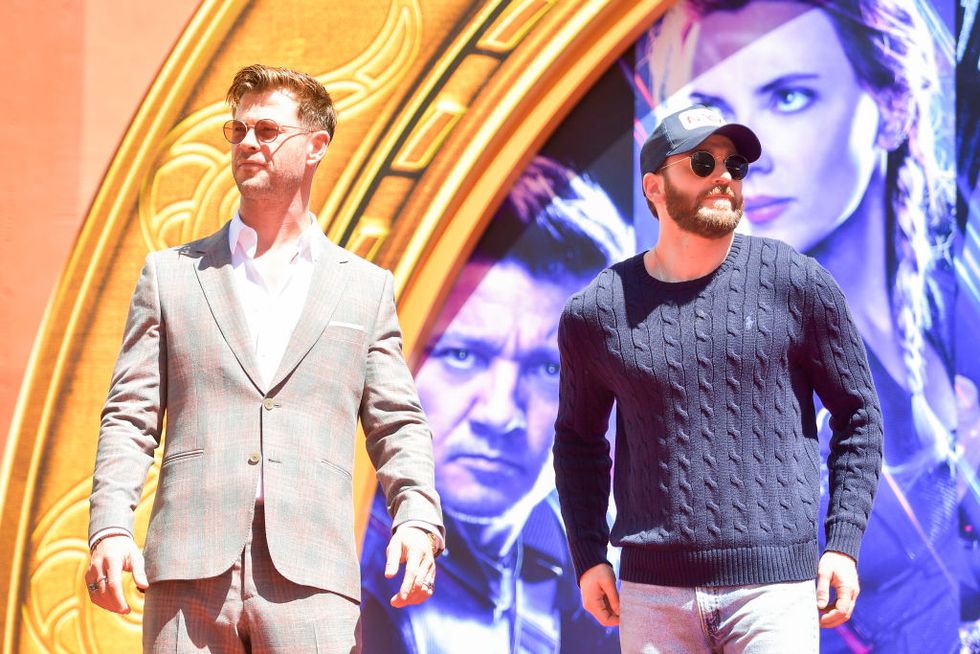 via: Getty Images
And unfortunately (but fortunately), Chris Evans is the only Chris in the MCU that is currently single. Chris Hemsworth and Chris Pratt are both in relationships, which means Evans is the only one that might be walking dateless on the next red-carpet.
However, he does have one love...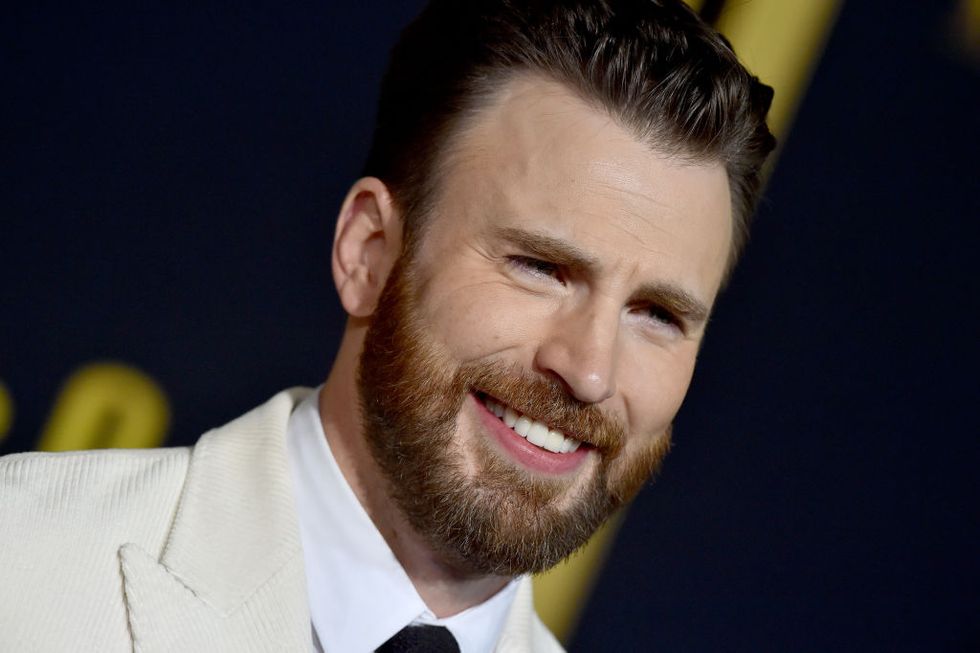 via: Getty Images
Dogs. That man is completely
obsessed
with pups, but, I mean, who isn't?
Remember that time he decided to cut himself off just to go and pet a dog in the audience?
During Comic-Con, Evans was in the middle of speaking when he spied a cutie in the audience – in costume, of course. So Evans did what any reasonable man would do – he leaped off stage to pet the little guy.
Just look at his face!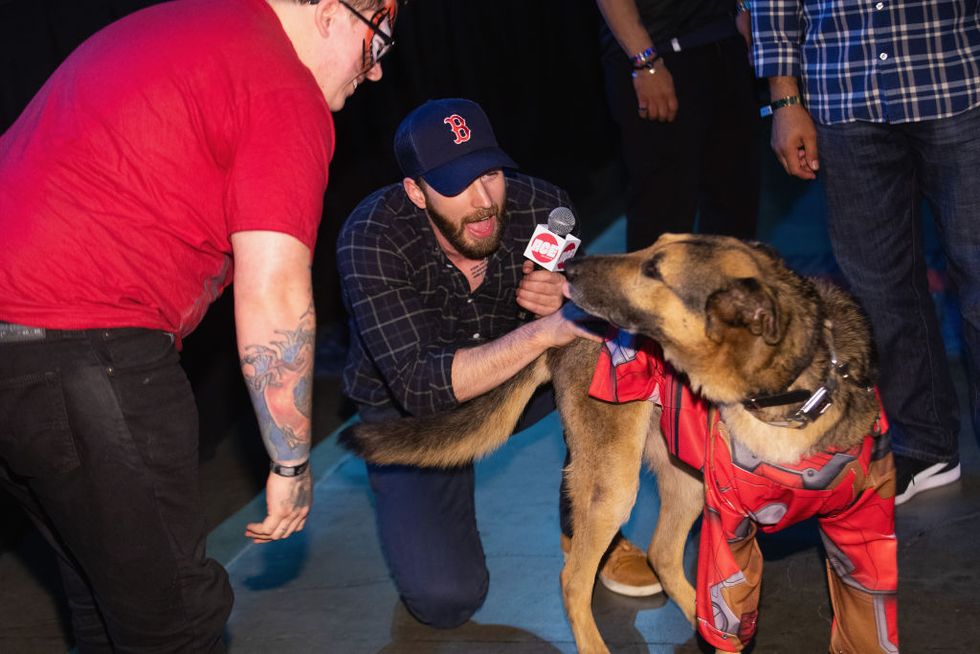 He told his fans: "God, dogs, they're such great animals. I really can't say enough about dogs, I'm a dog lunatic."
And the topic seemed to crop up yet again in his most recent interview.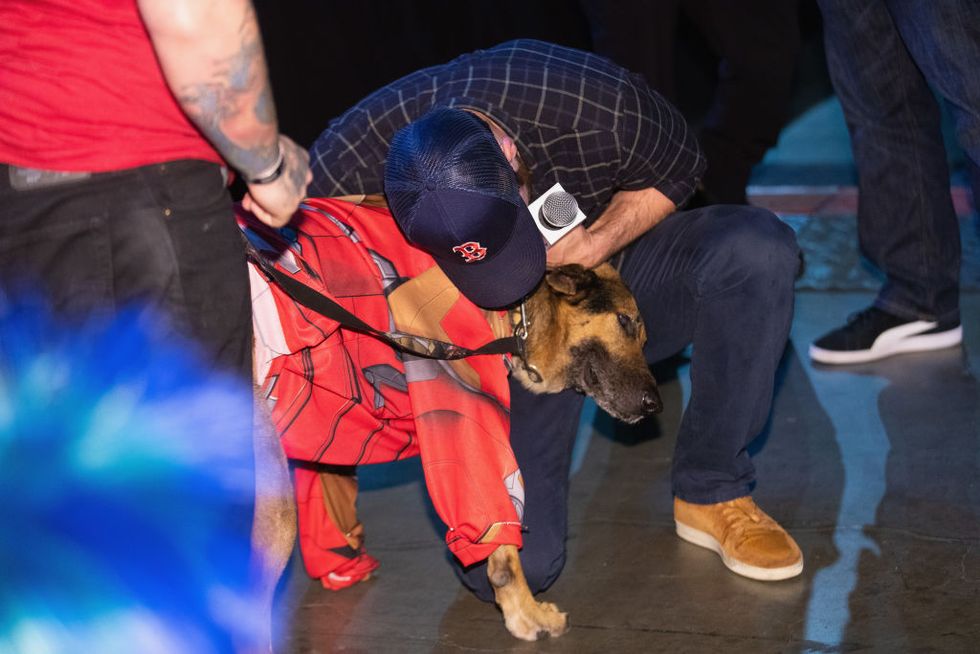 via: Getty Images
On Saturday, ET's Keltie Knight sat down with the actor to discuss his new murder mystery film,
Knives Out
where he was talking about his bond with his own pup, Dodger.
He said this: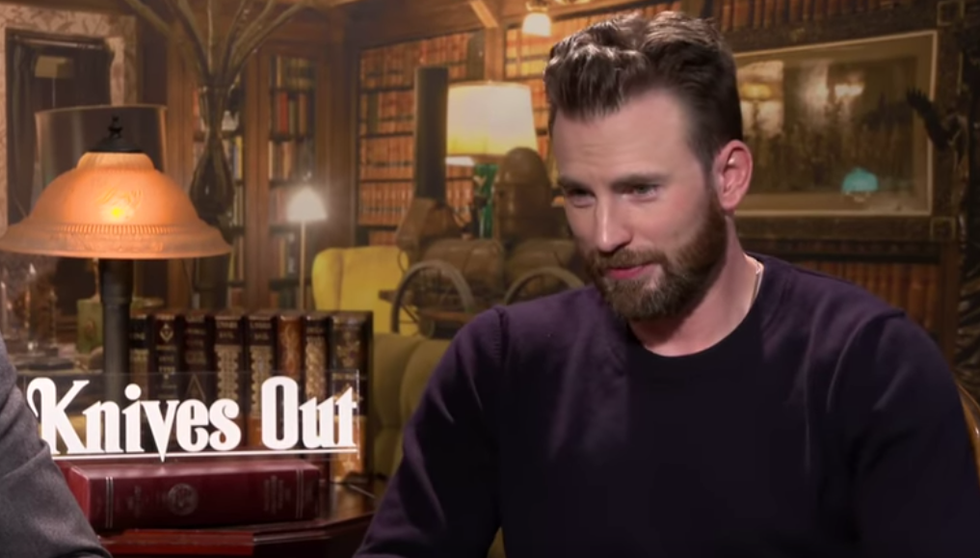 via: YouTube
"Dogs are just so good and so pure. A weird, little door unlocks inside of you, this new level of empathy... in a weird way, that type of empathy permeates so many aspects of your life..."
Evans also offhandedly decided to throw it out there that he was ready to have kids.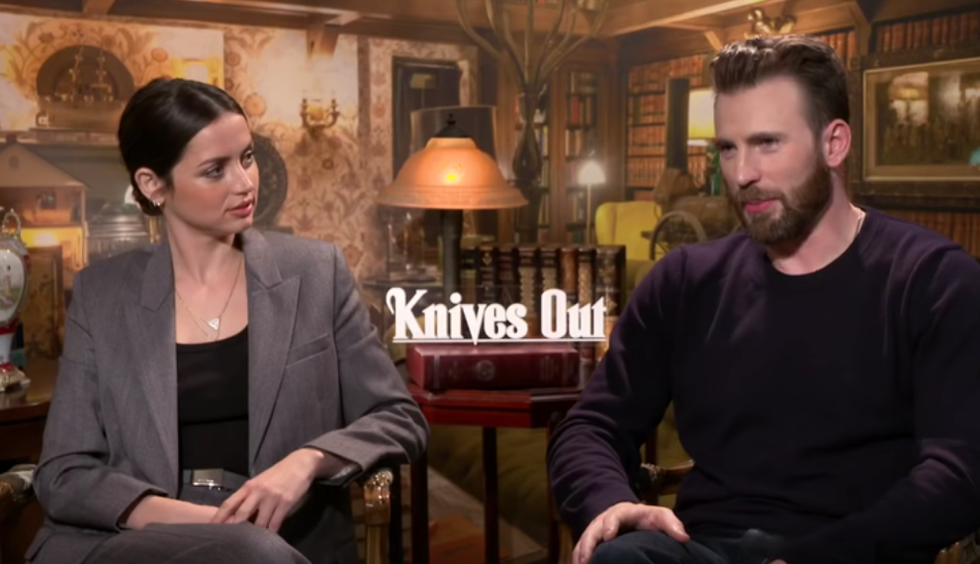 via: YouTube
I don't know how he jumped from dogs to children, but I guess both aspects are very important to him. He says: "You know, I think it [having dogs] actually unlocks a little bit, as I imagine having children will, I really want kids too."
This brought about more relationship speculation...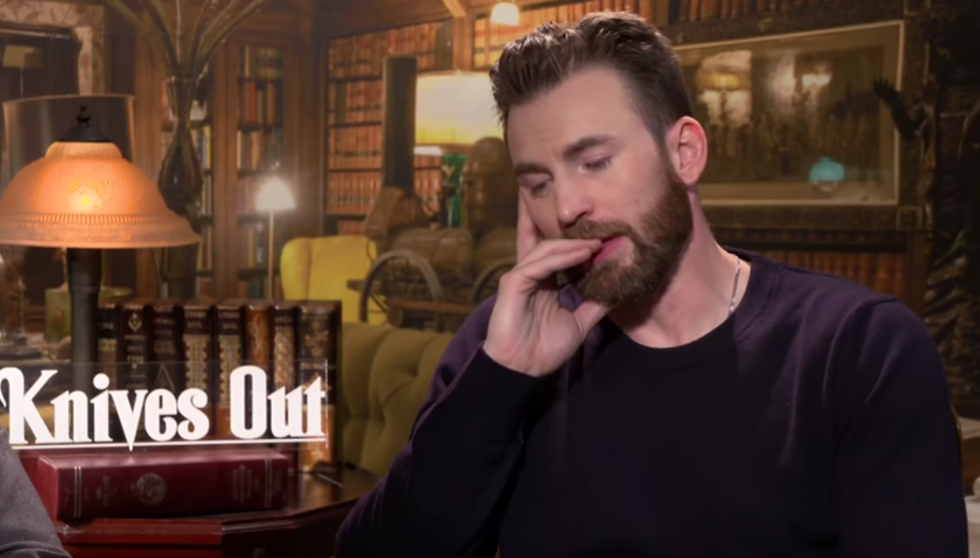 via: YouTube
People started questioning if Evans might actually be in a relationship... I mean he does look particularly happy nowadays but maybe he's just excited about his new film or something?
It doesn't have to be because of a woman guys!
God... But it would be cute if it was! Chris Evans just deserves the best.
And fans think so too...
I volunteer as a tribute - as I'm sure many other people would.
I mean, look at him! He's adorable!
chris evans is a 38 year old man yet acts like a 5 year old boy. 🥺 https://t.co/FlBKKIXqRW

— sesh. (@sesh.)1574134438.0
Evans also touched on the future of Captian America, even though he made a swift departure in
Endgame.
Sadly, for Avenger's fans, I don't think there's any hope of Evans' character making one final appearance.
"I really want kids too" @ChrisEvans 🥺❤️ https://t.co/YjIVGtkhud

— a (@a)1574073070.0
"It would be a shame to revisit unless there was something very unique that we felt the need to reveal. So, it feels like, let's be content will how well it ended." If you're in the mood to re-live the moment that Chris Evans watching the fate of Captain America, then keep scrolling. Boy, you're in for a treat.