Chris Pratt and Anna Faris have long been Hollywood's favorite sweethearts. We've looked up to them as the fun-loving, adorable couple that we wanted to emulate. They were #relationshipgoals. They were the goofy, good-looking comedic duo of our dreams who wouldn't stop talking about how they were meant for each other. They convinced us that love is real. So you can imagine that it broke our tender hearts when we learned that their marriage might be coming to an end.
On August 6, Anna posted this message on Twitter, to our collective dismay:
She wrote, "We are sad to announce we are legally separating. We tried hard for a long time, and we're really disappointed."
Twitter users were distraught over the news.
Even though we've never met the couple, they're so relatable that it feels like they're in our group of friends.
Anna's Twitter followers could not handle this information.
If our favorite couple is splitting up, what hope is there for the rest of us? Like most break-ups, it felt like everything we'd previously known is a lie.
We know that this must be hard for them, but we couldn't help but feel a little betrayed.
Apparently Pratt's time away from home was putting stress on their relationship. Faris said she often found herself home alone when Pratt was out on set, and she was starting to feel isolated.
We are pretty much in denial that this is really happening.
But there's news that the couple is planning on going to couples counseling, which gives us some hope for the future, both of the couple and mankind in general. Faris and Pratt have agreed to go to therapy for a reason that you might not expect...
They said that despite the issues they face, their son is their priority right now.
They are both very much obsessed with their adorable son, Jack, and want the very best for him.
They want to make things as easy as they can for him, and think that therapy is a good first step.
A little therapy never hurt anyone. But will the couple be getting back together?
Probably not, at least for now.
Pratt said, "We still have love for each other, will always cherish our time together and continue to have the deepest respect for one another." He said that they are still following through with their divorce, but want to make sure that things go as smoothly as possible... whatever that looks like.
We're disappointed, but we still love them both.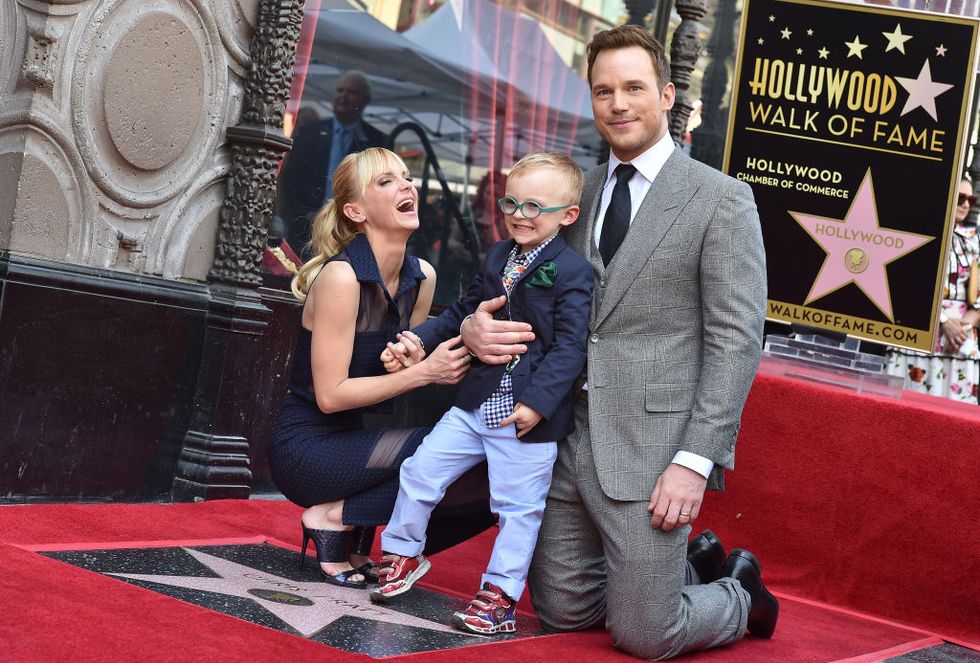 At least it's nice to know that whatever differences the couple had, they both care for their son immensely and will work together to make sure that he knows he's loved. That's all you can really ask for, right?
They both can't stop gushing about their son, Jack.
There's some love that will last forever. See, our favorite couple didn't leave us completely without hope...
Seriously, how can you deny this love.
Some people are convinced that Jack will grow up to be a comedy genius.
We can't wait to see what this kid grows up to be.
He's already showing signs that he's inherited his parents' comedic talents.
We still wish they would get back together (please get back together, guys, if you're reading this... we're begging you) but of course the couple has to do whatever works best for them. We think they'll teach him well. With parents like his, there's no doubt this kid will grow up happy, healthy, and with a knack for comedy.