Breakups are hard.
They're hard even when you're not famous and you can take as much time as you need before talking about it publicly. But when you're a celebrity, people don't give you time and space to do anything, let alone process a breakup.
After Chris Pratt and Anna Faris announced their separation back in August, so many people were left feeling devastated. Anna spoke up about the breakup after a few weeks, but Chris Pratt has so far remained silent on the topic.
However, that changed this past weekend when Pratt commented on Faris' first public appearance since the split.
Chris Pratt and Anna Faris were everyone's dream team.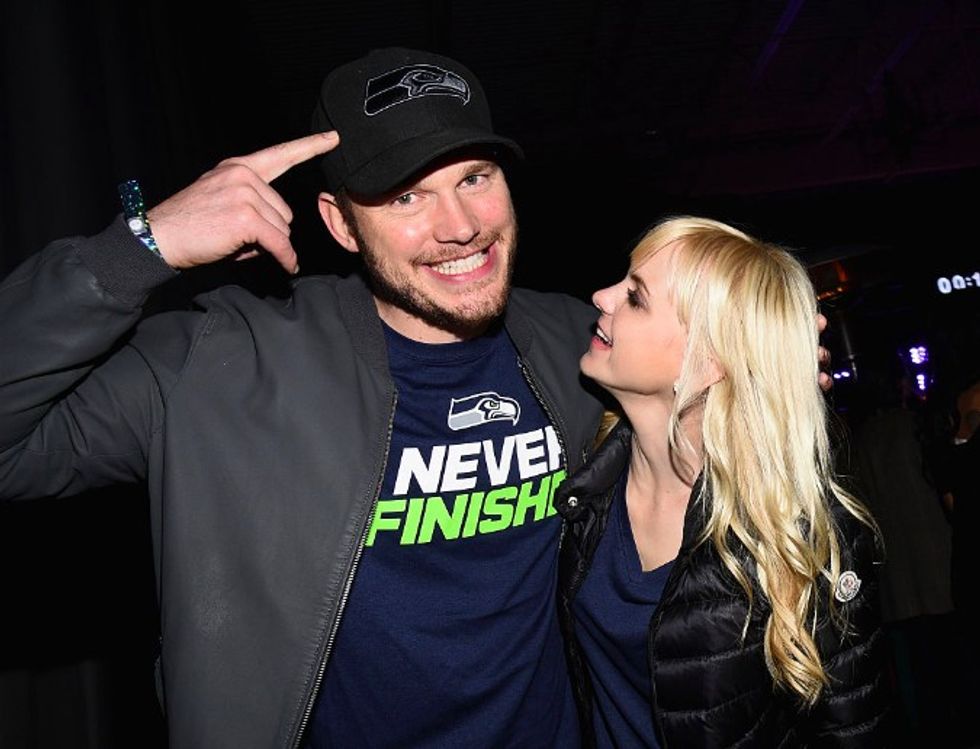 via: Getty
They were goofy, they were wacky, and they were totally in love. They were one of the Hollywood couples you could always point to and say, "They get it."
Earlier this summer, the couple announced they were separating after eight years of marriage. The Internet didn't take it very well.
Pratt made a post on Facebook saying that both he and Anna were very sad about the announcement. We were also very sad.
Faris shared her own very similar announcement at the same time Pratt's was published.
If only one half of the couple had said something, it may have been a mistake. But once both parties weighed in, we knew it was real. And it was terrible.
Suddenly, we were left feeling like love is a lie. We kept waiting for the other shoe to drop and for Chris and Anna to jump out and say "gotcha!"
The Internet doesn't typically handle breakups very well
, and this one was no exception. We were rooting for you, Chris and Anna! We were all rooting for you!
On August 15, Faris broke her silence about the separation on an episode of her podcast Anna Faris is Unqualified.
"Life is too short to be in relationships where you feel this isn't fully right or somebody doesn't have your back, or somebody doesn't fully value you [...] Don't be afraid to feel your independence if things aren't right [...] I made that mistake, I think, a little bit, like 'I'm checking my relationship off the list' and if that would be the final piece of advice I could give you, that would be know your worth, know your independence." Now, over a month later, Chris Pratt has finally spoken up about Anna....
On Sunday night, Anna Faris made her first public appearance since the couple's separation was announced.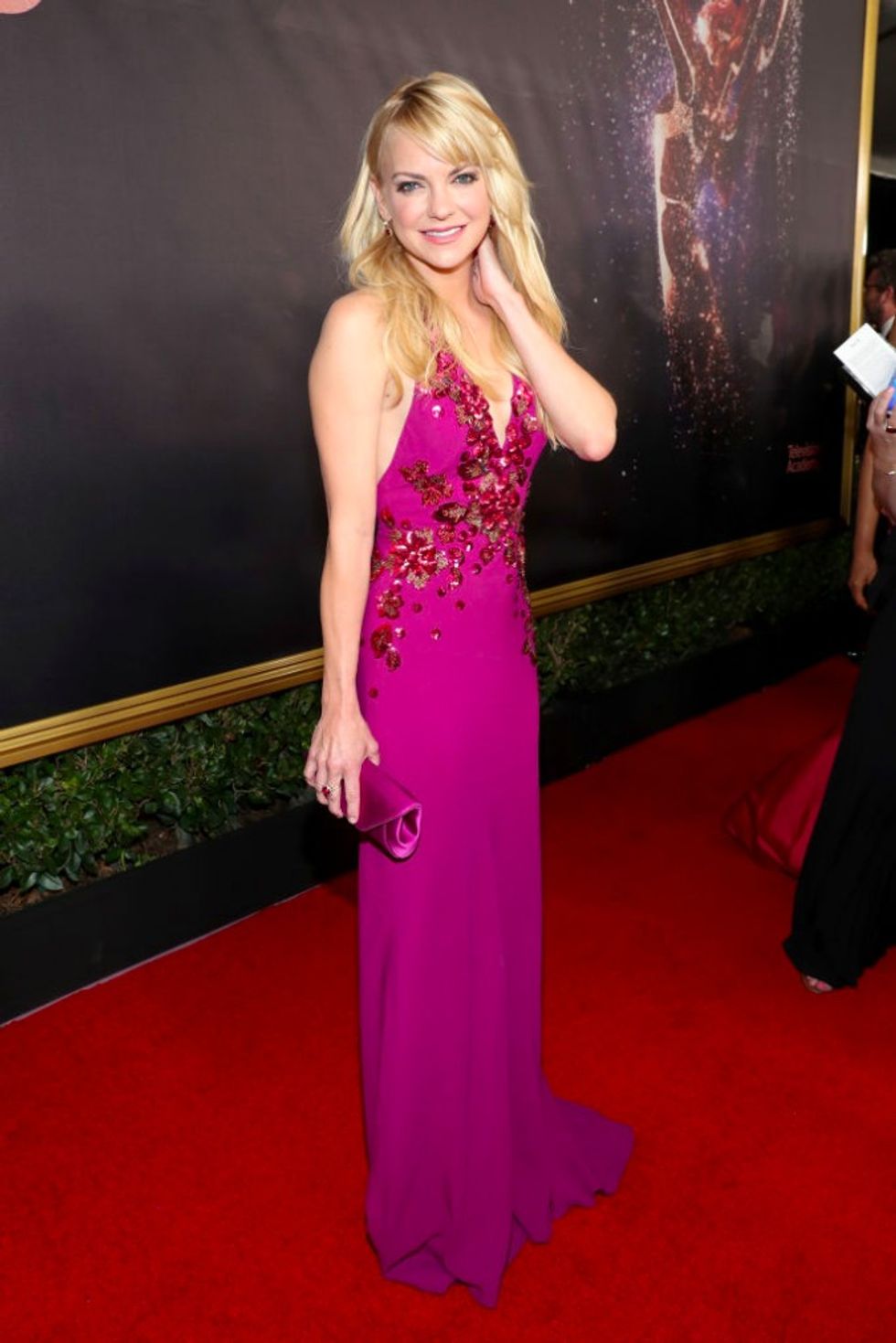 via: Getty
She was going to be presenting an award with her
Mom 
costar Allison Janney. She arrived on the scene looking stunning in a Marc Jacobs gown. And, of course, Chris Pratt was nowhere to be found.
A reporter from TMZ caught up with Pratt and started asking why the star wasn't at the Emmys.
The reporter
then asked a question about the dinosaurs in 
Jurassic World
. Pretty standard stuff. But then things took a turn. "Hey man, Anna was onstage tonight. You weren't able to watch any of it?" Pratt looked a little taken aback at first, but then responded in the sweetest way possible.
"I know she did great," Pratt eventually replied. "Anna did an amazing job."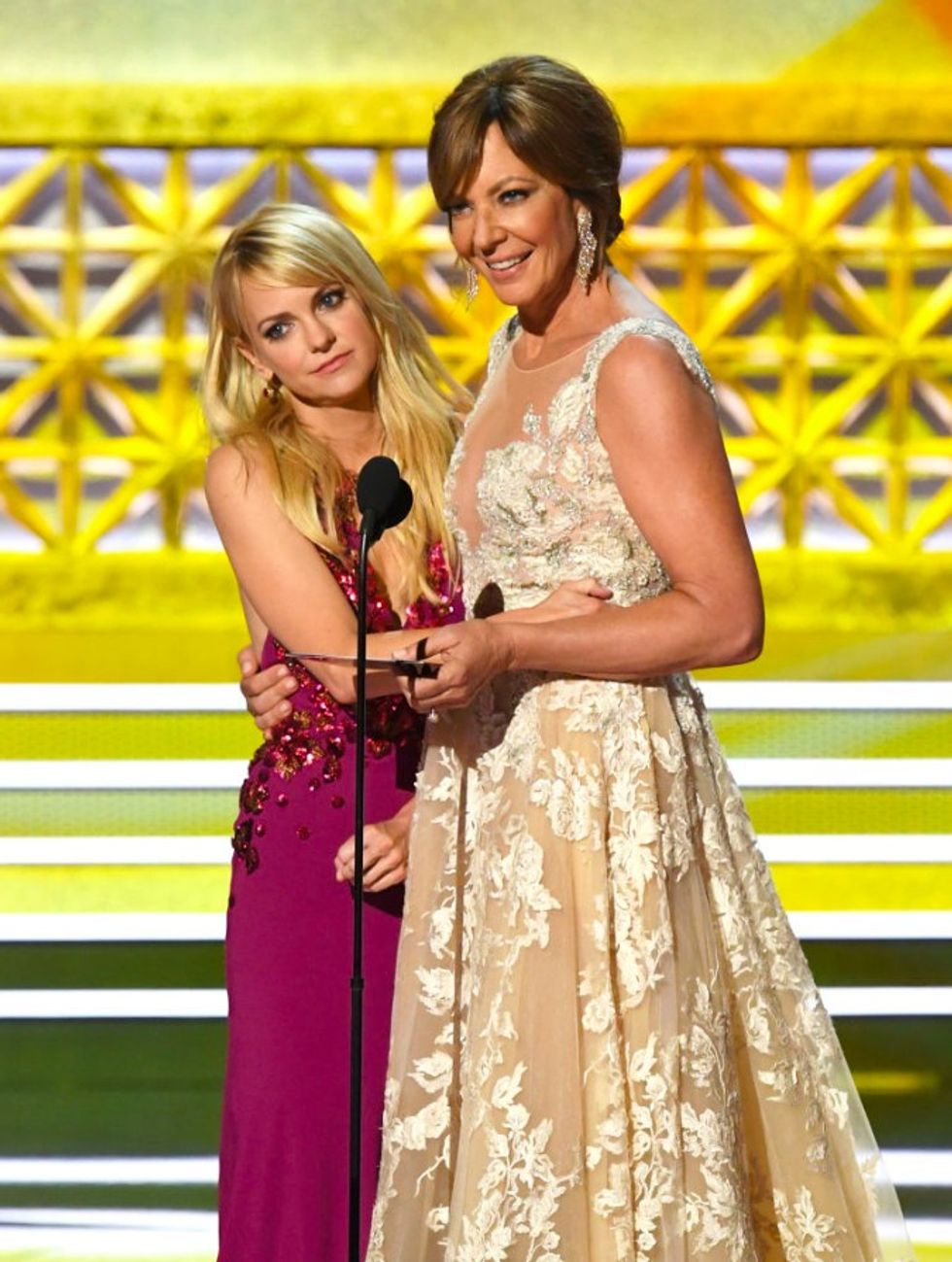 via: Getty
"She rules. She was great. Her and Allison, they both looked great. Go watch 
Mom
on CBS." Wow. What a great guy!
Even while the rest of the world was obsessed with their breakup...
out here in milwaukee tryna get it in...

— WWFO2 (@WWFO2)1310521019.0
...Chris made sure to emphasize that he still supports Anna in her creative endeavors. Even though they're no longer married, it's great to see that Chris wants Anna to succeed. We've seen it go the complete opposite way too many times.
Obviously, the Internet fell in love with Chris Pratt all over again.
He really is such a class act. But the Internet wasn't done reacting yet...
A lot of people are still holding onto the hope that Chris and Anna will somehow be able to work things out.
It probably won't happen, but we can dream. And dream we will.
No matter how often you remember that Hollywood's goofiest pair are no longer together, it hurts every time.
They say time heals all wounds. Maybe we just need a little more time.
In the meantime, this is how we're spending the day: