Warning: This article contains graphic details that some may find upsetting.
Chris Watts is now in jail, and since the Netflix documentary, American Murder: The Family Next Door, he's been receiving mail from women.
You won't believe what they say. Keep scrolling to read the shocking letters...
It's the documentary everyone is talking about.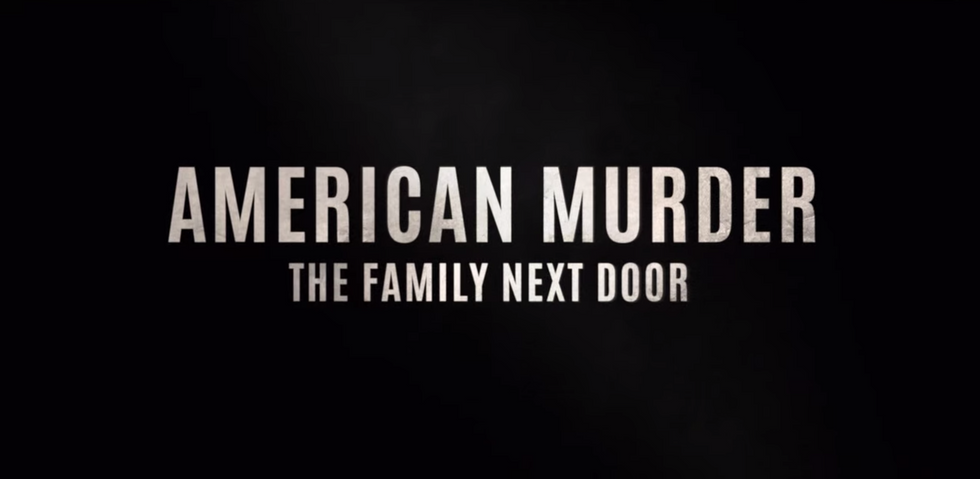 Since its release on Netflix on September 30th, some women have felt the need to write to Watts, and the letters aren't exactly what you'd expect. But first, let's take a look at the harrowing story...
The documentary delves into the story of the seemingly idyllic Watts family.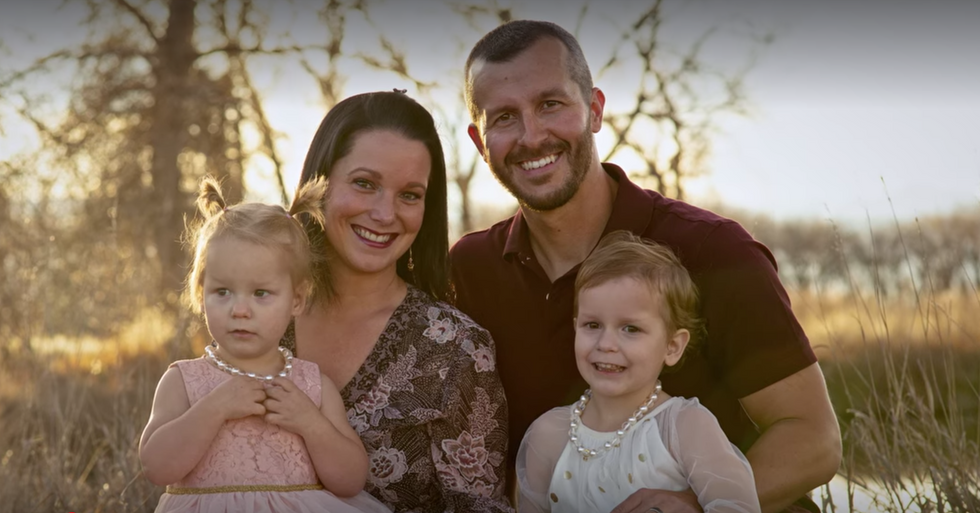 From an outsider's perspective, Chris and Shanann Watts had it all - a large Colorado family home and two beautiful daughters - 4-year-old Bella and 3-year-old Celeste.
However, behind closed doors...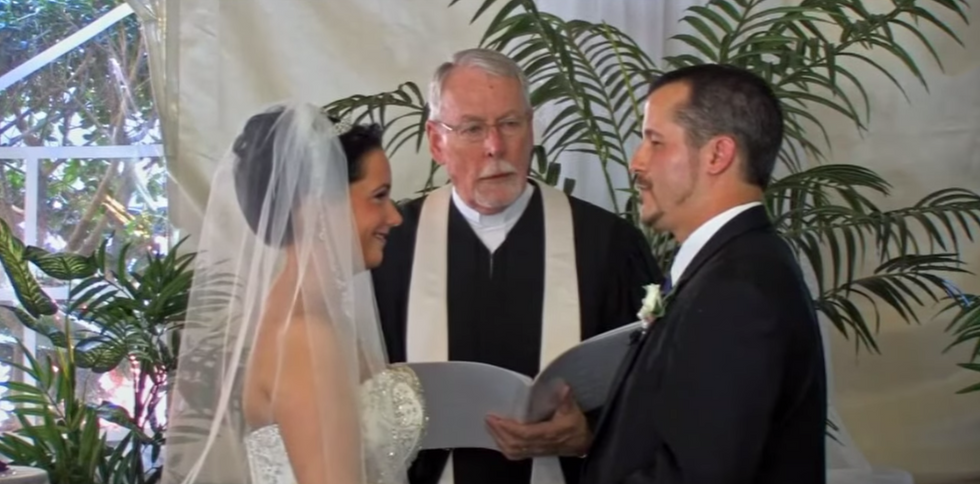 Things were far from perfect.
And, when a pregnant Shanann and her daughters suddenly went missing in August 2018..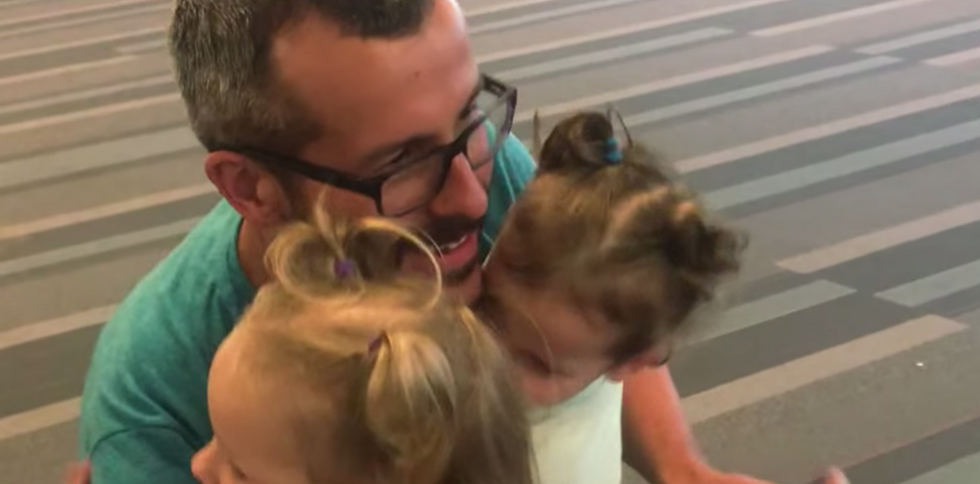 A disturbing series of lies, betrayals, and murder began to gradually unfold.
The alarm was first raised on August 13th, 2018, when Shanann's friend, Nickole Atkinson, rang the police saying she was concerned for her wellbeing.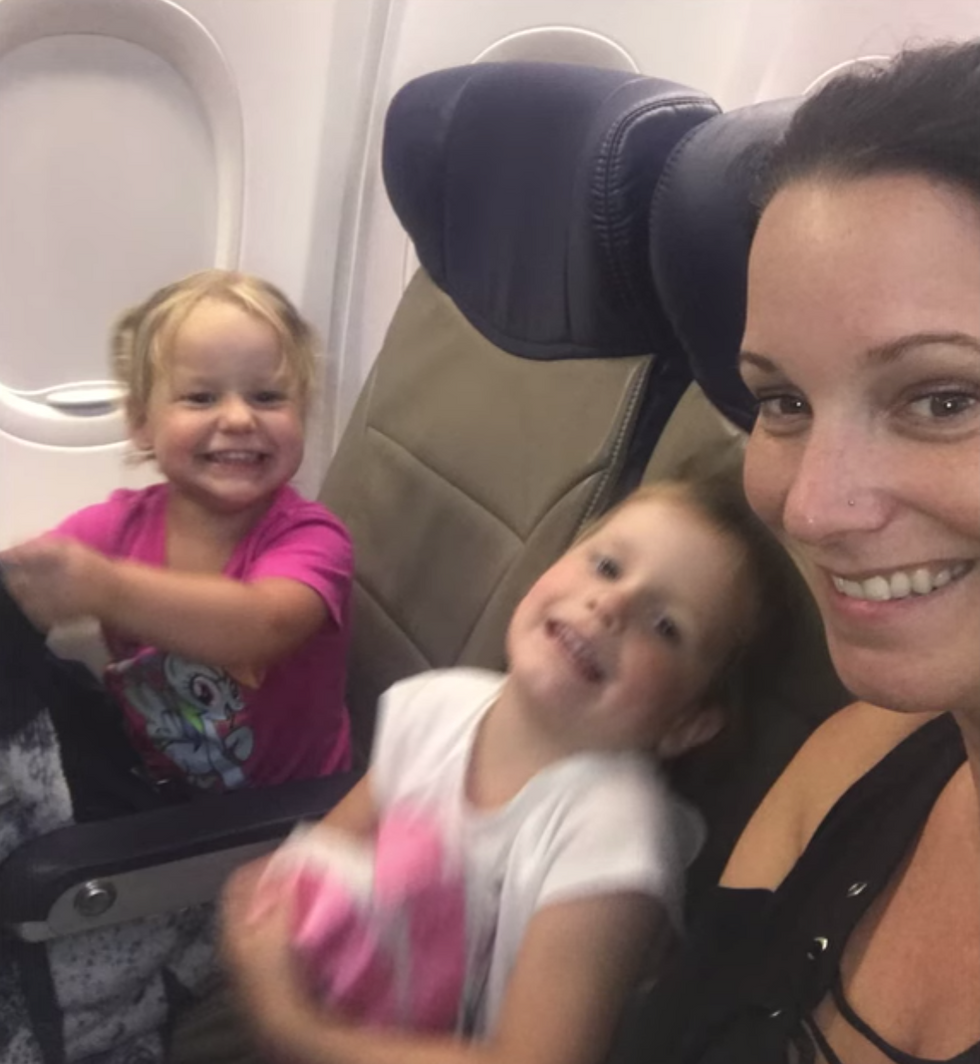 She had dropped Shanann home in the early hours of the morning after a business trip and hadn't been able to get hold of her since. She noted also that Shanann had also missed an appointment.
The police quickly attended the Watts residence...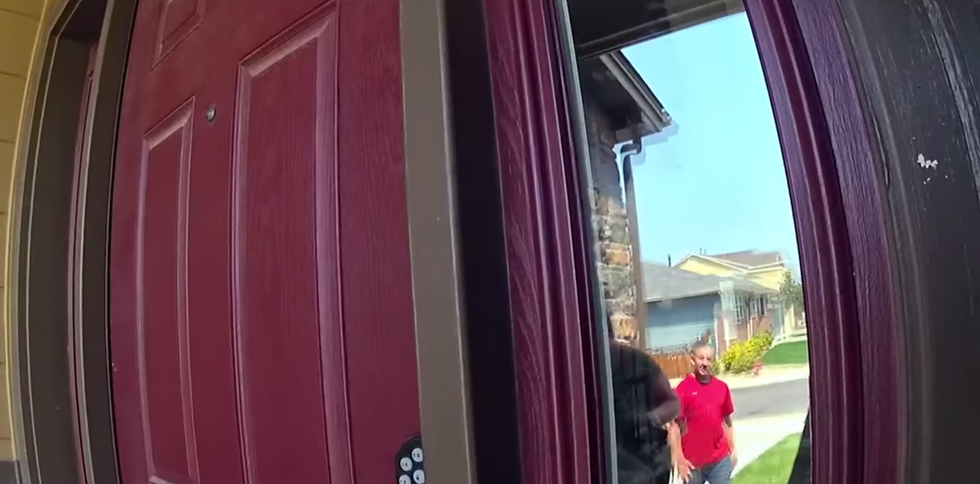 Where they found no signs of foul play, but all of Shanann's personal belongings, such as her wedding ring and cell phone. It was then that Shanann and her two daughters were officially declared as missing.
And this is when things got suspicious.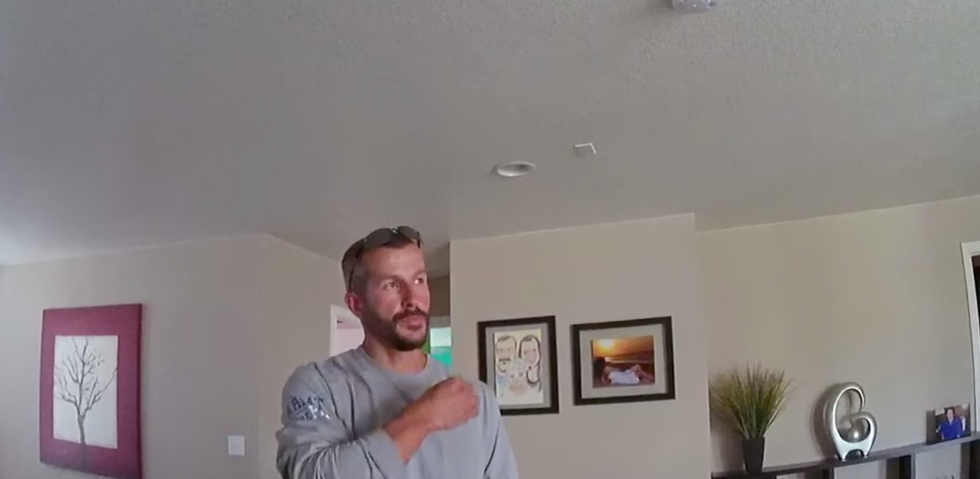 Chris Watts returned home and, at first, appeared to be the confused and lost husband, telling police he "didn't know what to do" and appealing for information to do with his wife and daughters' whereabouts.
However, his story kept changing.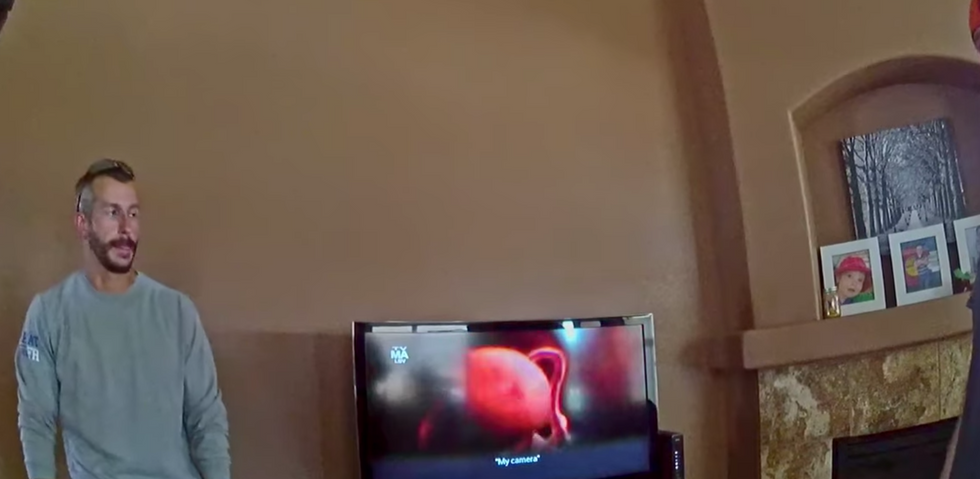 It didn't take long for the police to grow suspicious of Chris, and it was quickly revealed that he had been having a long-standing affair with a colleague from work.
Just 2 days after Shanann's and the girls' disappearances, Chris was made to sit a polygraph test...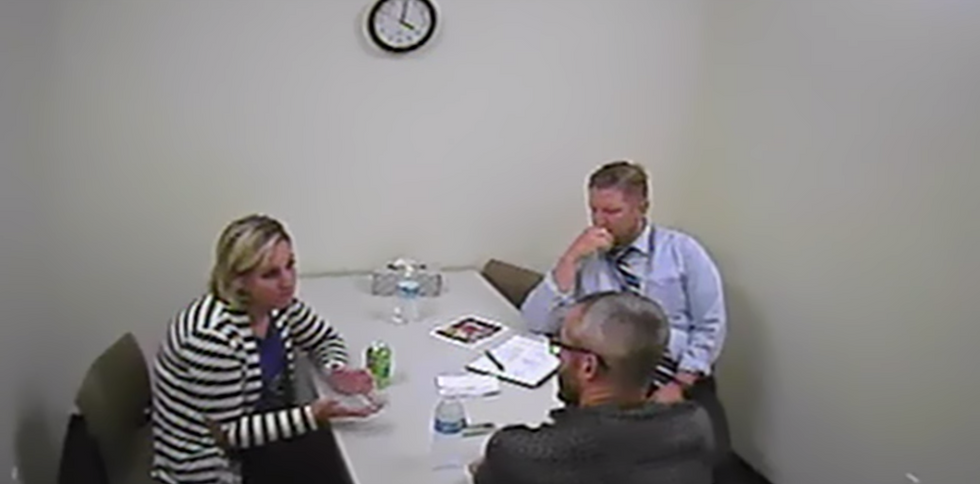 Which he promptly failed.
From this, Chris then confessed the truth to his father.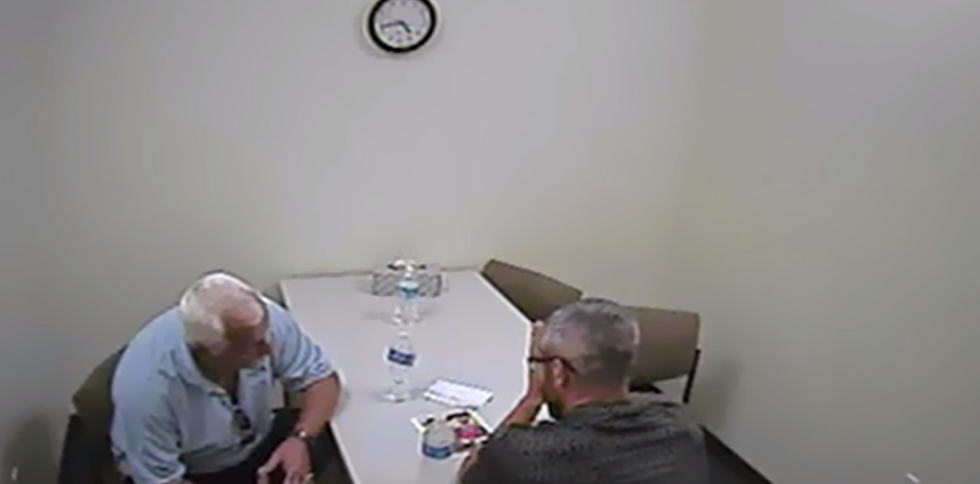 He casually admitted to killing Shanann, who was pregnant with his unborn son at the time, as well as their two daughters.
At first, he tried to claim that Shanann had smothered her children upon finding out about his affair...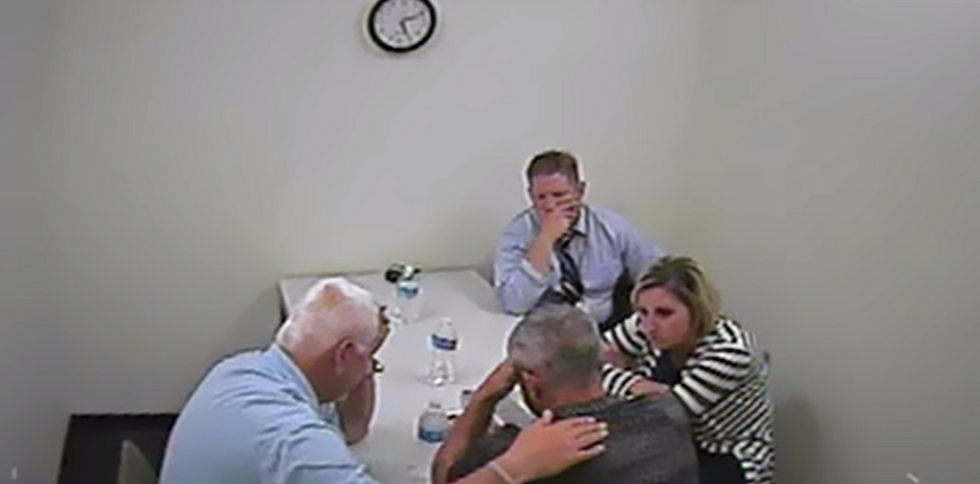 And that he had killed her in a "fit of rage."
But months later, he would go on to retract this claim...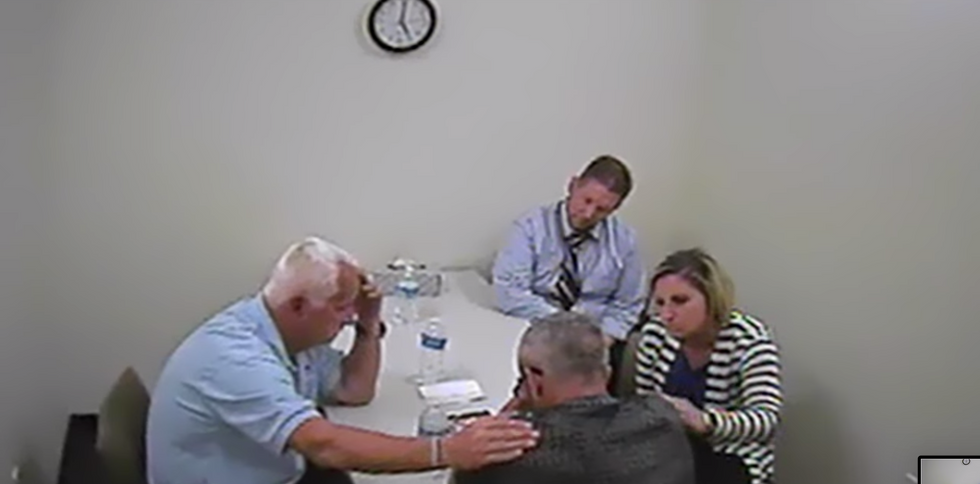 Thus eventually admitting to smothering the girls himself, shortly after smothering their mother.
After more police probing, Chris eventually revealed that he had taken Shanann and the girls out to an Anadarko Petroleum site where he worked.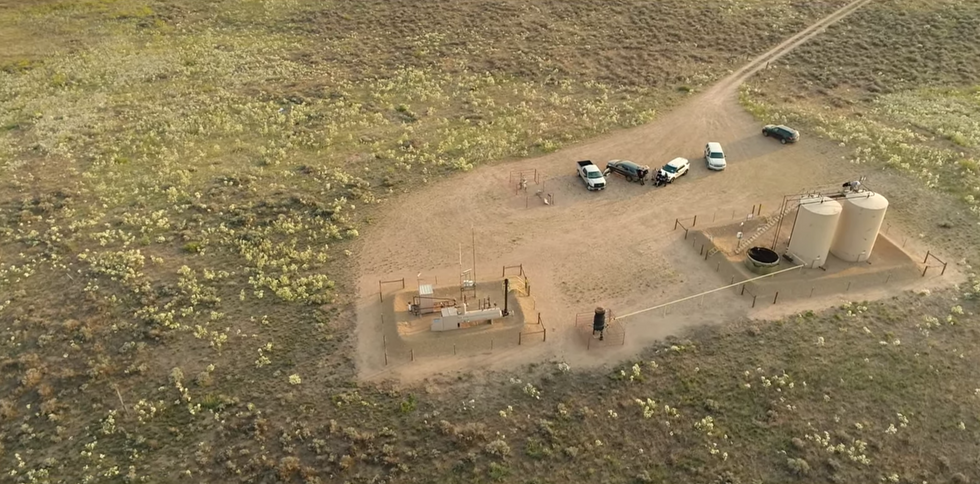 There, he loosely buried Shanann's body in the dirt and dumped his daughters in an oil rig which, in order to retrieve the girls' bodies, police eventually had to drain.
In November that year, Chris pleaded guilty to a number of charges: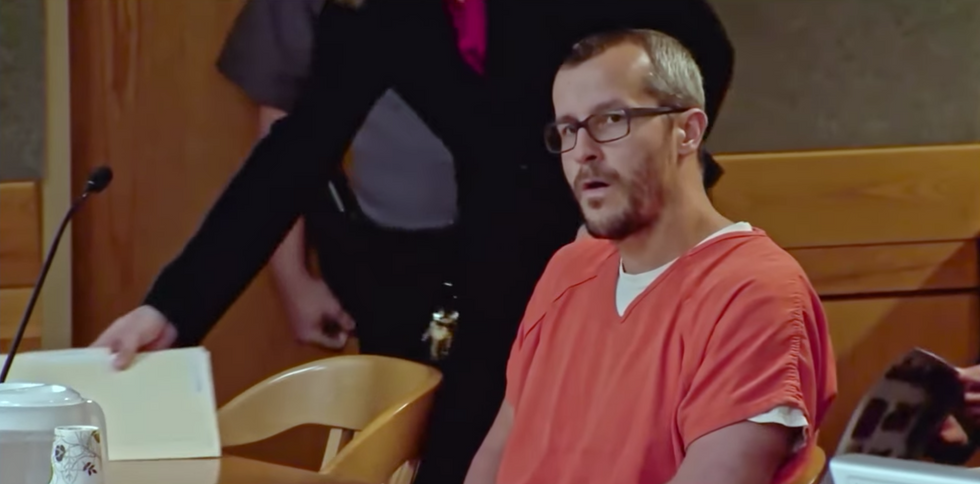 5 counts of first-degree murder (including 2 additional counts for his daughters because they were children under twelve), one count of unlawful termination of a pregnancy, and 3 counts of tampering with a deceased human body.
But even at this point, he still hadn't told the true full story of what had happened that fateful day.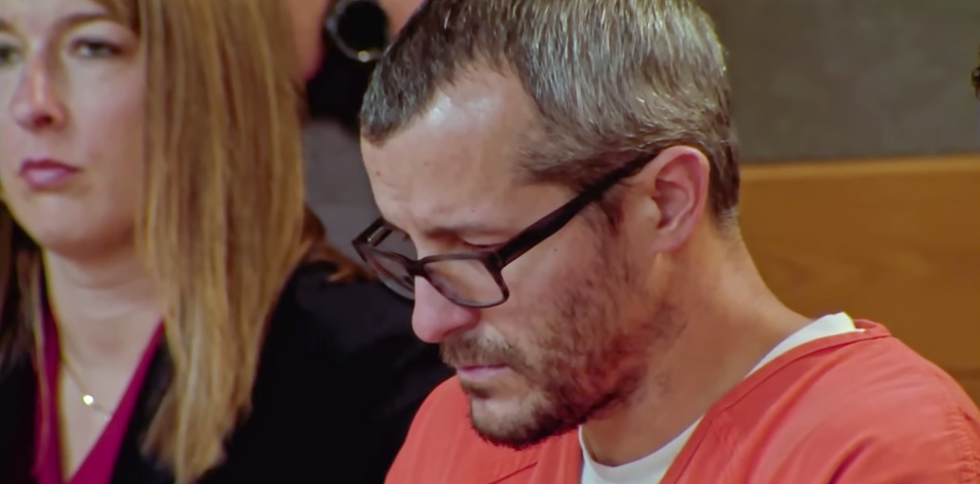 He later told investigators that he and Shanann had argued over their relationship and his wish to leave her, so he had killed her. This woke his daughters, who asked what was going on. He then took Shanann's body and the two girls to the oil site and killed the girls there.
Chris Watts is now serving 5 life sentences in prison...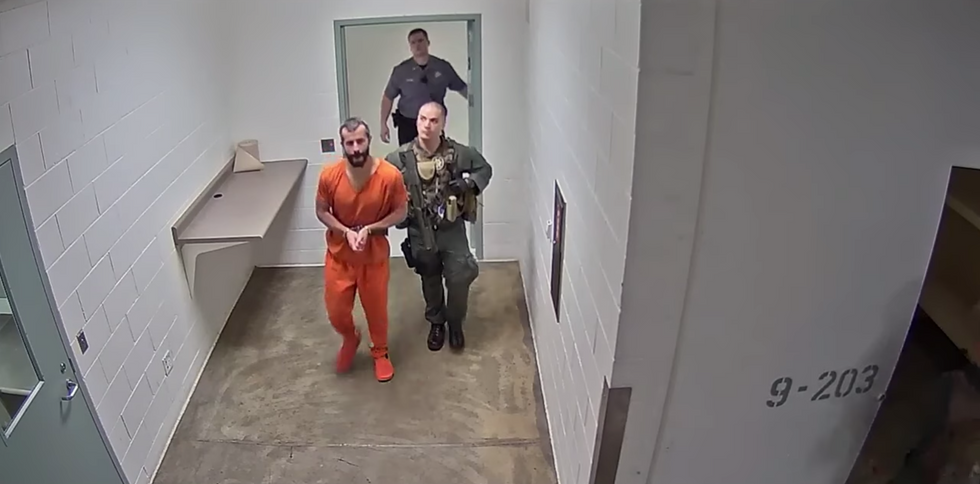 As well as eighty-four more years for his other crimes.
Since the documentary aired, people have been reeling at the harrowing details of the highly-publicized Watts case.
I finished watching the Chris Watts documentary on Netflix already and man.... all I have to say & in the most offe… https://t.co/Emm3qdQNVG

— Marina (@Marina)1601489364.0
Just finished watching American Murderer: The Family Next Door on Netflix. There is a special place in hell for men… https://t.co/Pi7l1nRBEA

— Levay (@Levay)1601486118.0
#americanmurder It looks like Chris Watts wasn't emotionally attached to his wife and kids at all, yet managed to p… https://t.co/lai4Q90HYV

— Maja Struthers (@Maja Struthers)1601492287.0
Watching American Murder: The Family Next Door. I really cannot fathom how Chr*s W*tts could kill his pregnant wife… https://t.co/JraQihXfad

— Zyra (@Zyra)1601462849.0
Just finished American Murderer: The family next door and all I can say is fuck Chris Watts. As a father of 2 I can… https://t.co/tE7eu1v6j8

— Justin Erubiel Felix (@Justin Erubiel Felix)1601515823.0
I think "American murderer: The family next door" is the most shocking documentary I have ever seennnn

— Abegiaa (@Abegiaa)1601587227.0
If you haven't watched "American Murderer The Family Next Door" on Netflix yet. Don't watch it. I'm sick to stomach over it.

— Alexander The Average (@Alexander The Average)1601702639.0
I am very disturbed after watching American Murderer the family next door. My heart broke watching that documentary.

— YoungLewgi (@YoungLewgi)1601608510.0
Watts is now in a Wisconsin prison cell with several photos of his family on the walls, as well as a bible.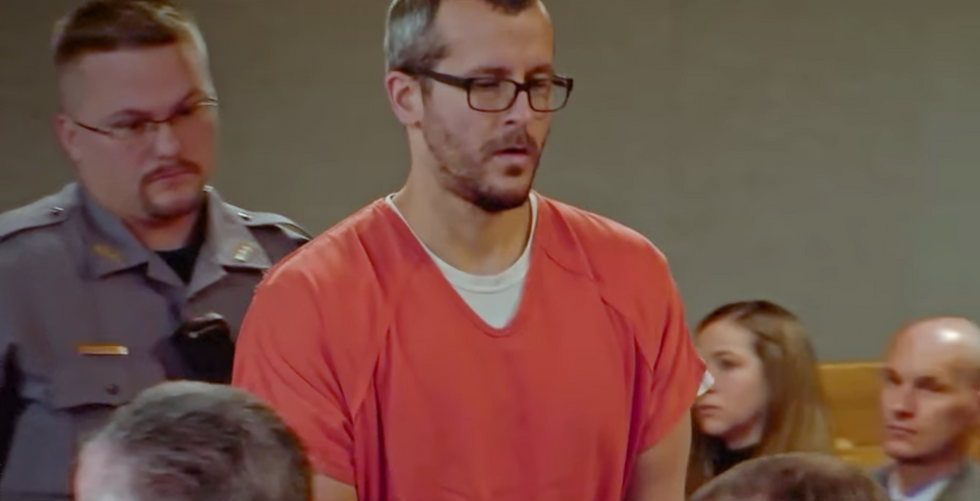 And lately, he has found the perfect pastime.
Prison officials have revealed some shocking news...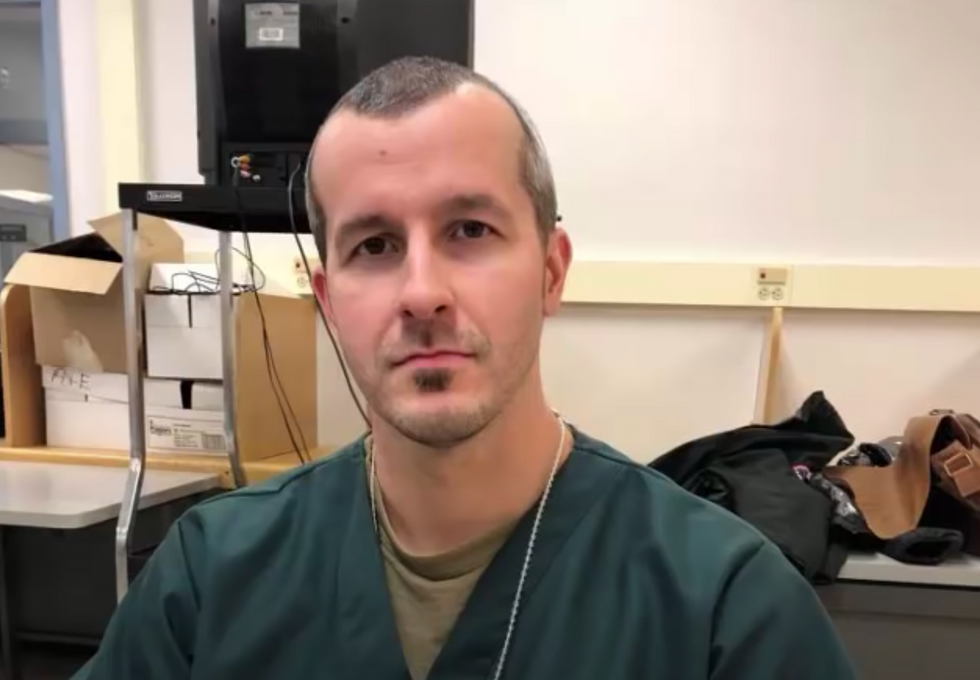 That he has been writing to multiple women from inside prison.
"He got a lot of letters at first," says a source that communicates with Watts.
Women are sending Chris watts love letter 🤢🤮 That man freaking killed his pregnant wife and 2 daughters

— Ugegbe (@Ugegbe)1602034294.0
"Many of them are from women who thought he was handsome and felt compassion for him. He had nothing better to do, so he wrote them back. And he started having penpals. A couple of them stood out, and they've kept in contact."
Surely they were writing to Watts' to condemn his horrific crimes?
Ugggh! Why so hot Chris Watts? 💦 https://t.co/bD8L4nbi2d

— Lolita 👧 (@Lolita 👧)1602002861.0
"Believe it or not, no," the source says. "They have compassion on him, despite what he did."
The insider said that Watts has received more mail than ever before, due to the release of the documentary.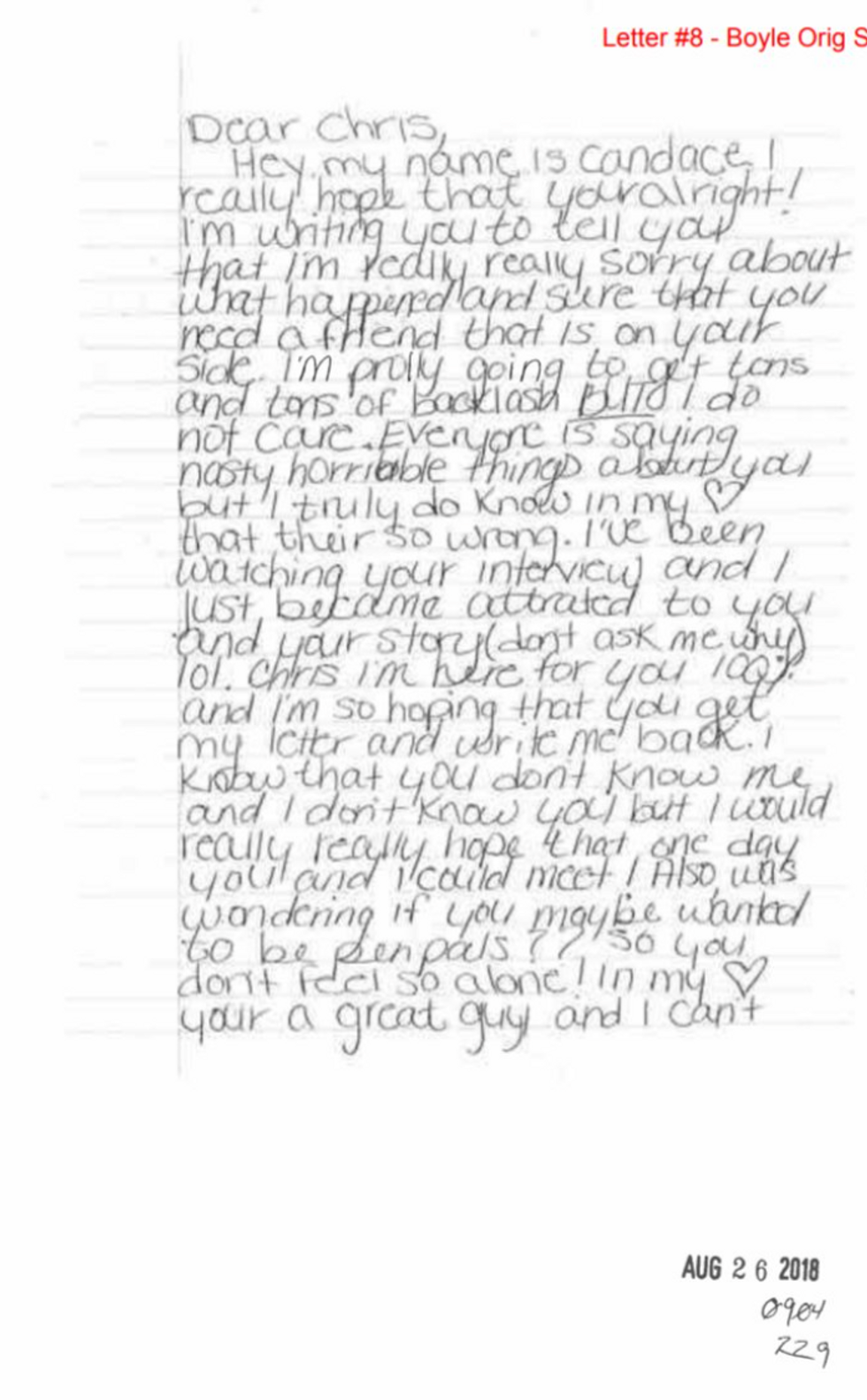 While he didn't say the exact amount, the source said he's received "more than 10" in the last week. "Some of the letters are angry," the source says. "A lot of them are from people of faith who want to pray for him. But then he gets letters from women who want to connect with him, you know, romantically. He responds because he doesn't have anything better to do."
Take a look at some of the letters below...
so yall telling me chris watts had "fans" and some were even simping for him? 💀💀 https://t.co/JtuAP571iF

— 𝘮𝘢𝘳𝘲𝘶𝘦𝘴𝘢 (@𝘮𝘢𝘳𝘲𝘶𝘦𝘴𝘢)1602028870.0
It's crazy to think
anyone
would feel sorry for a murderer! Keep scrolling for more, including news about Ted Bundy's longtime girlfriend, and her daughter...