After making a "tasteless" and "dumb" joke about the rapper Megan Thee Stallion, Chrissy Teigen has issued a long and groveling apology, but not everyone is convinced by her words...
Chrissy Teigen is a woman who stands for absolutely no nonsense...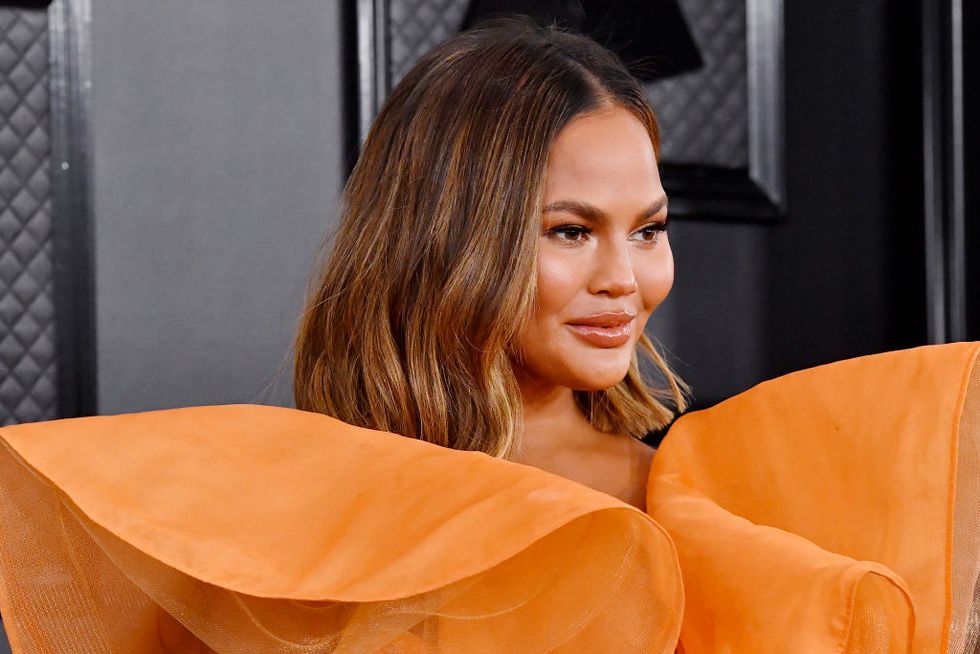 But, this week, she has admitted that she may have finally taken things too far by issuing an apology for a "dumb" comment she made about Megan Thee Stallion.
Now, normally, Chrissy Teigen and her husband, John Legend are one of the internet's most beloved celebrity couples.
huge public presence.
They are Hollywood's sweethearts...
Their romance began in 2007...
Chrissy first met her husband on the set of his 2007 music video for "Stereo," where she starred as the singer's love interest. The model, author, and TV personality later revealed that when the shoot was over, the pair went back to John's hotel room, ate at In-N-Out, and hooked up. "We did the music video, we were together for like 12 hours," she
told Wendy Williams
in 2014. "We spent the entire day together, me in my underwear and him in a full suit, and I went to go say goodbye to him, to his hotel and we didn't even say goodbye that night."
After 4 years of dating, John got down on one knee.
He proposed during a romantic vacation in the Maldives over the festive season - which is Chrissy's favorite holiday.
The pair got hitched on September 14, 2013, in Lake Como.
E! News
.
The couple now share 2 children together.
The pair have since cemented themselves as a firm Hollywood power couple...
especially where Chrissy's relatable social media posts are concerned... let's be honest, she's comedy gold).
All in all, they are truly family goals...
She has also proven she really is the best celebrity on Twitter.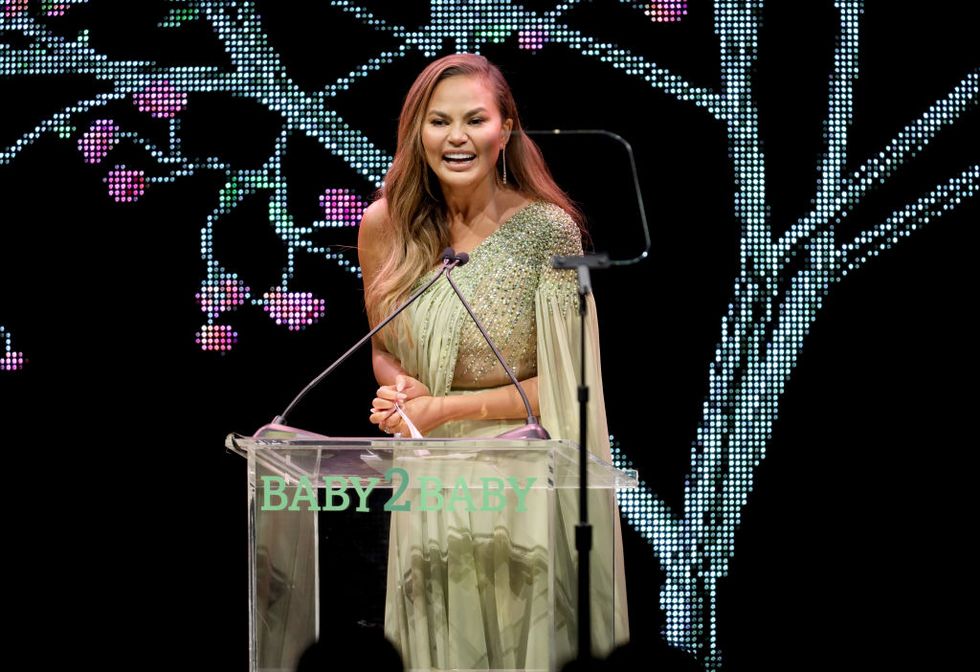 In fact, she's pretty much the
queen
of Twitter.
And the one thing that she is best known for online?
Well, Chrissy is
not
afraid to call people out.
Normally, people love Chrissy for her unfiltered approach to social media...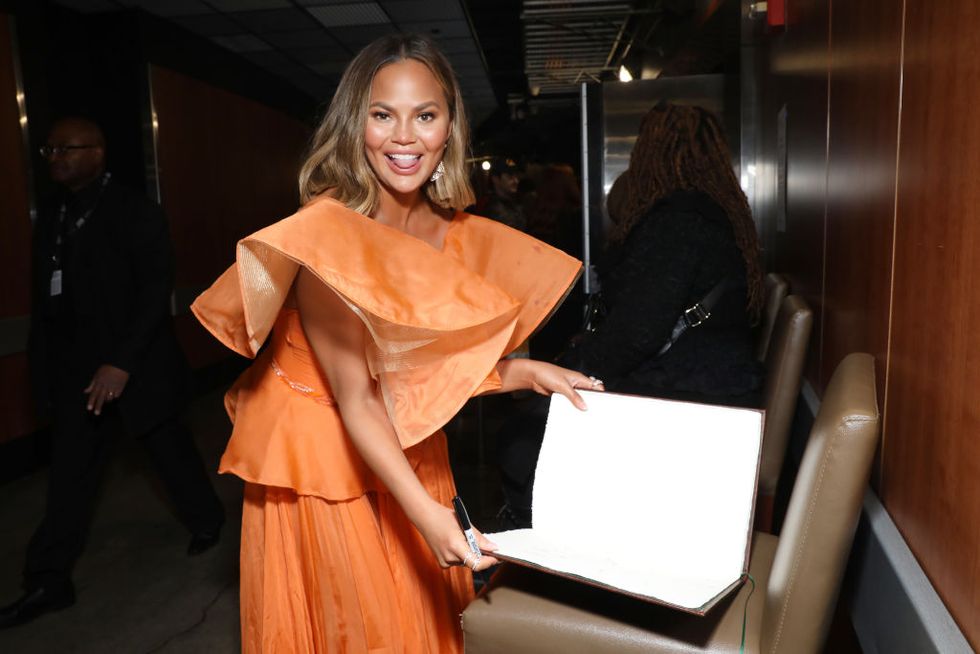 But, recently, she landed herself in some pretty hot water for a tasteless Tweet regarding the shooting of rapper, Megan Thee Stallion.
The controversy started here.
I have a Charles Manson joke and it kills. https://t.co/uybZPMbkF6

— Nell Scovell (@Nell Scovell)1595623181.0
Chrissy partook in an online joke comparison on Friday after television writer, Nell Scovell, tweeted: "I have a Charles Manson joke and it kills."
Attempting her own play on words, she wrote:
"I have a megan thee stallion joke but it needs to be twerked on" before hastily following up with "(before u start, I love her.)"
Some of Chrissy's followers considered the joke to be insensitive considering Megan's condition...
@chrissyteigen This is fucked up Chrissy, what happened to megan the stallion was very traumatic and right now we s… https://t.co/6GHG9UeliR

— baby c (@baby c)1595649643.0
As she had
only just
been hospitalized following a shooting at the time of the Tweet.
But Chrissy didn't quite see it that way.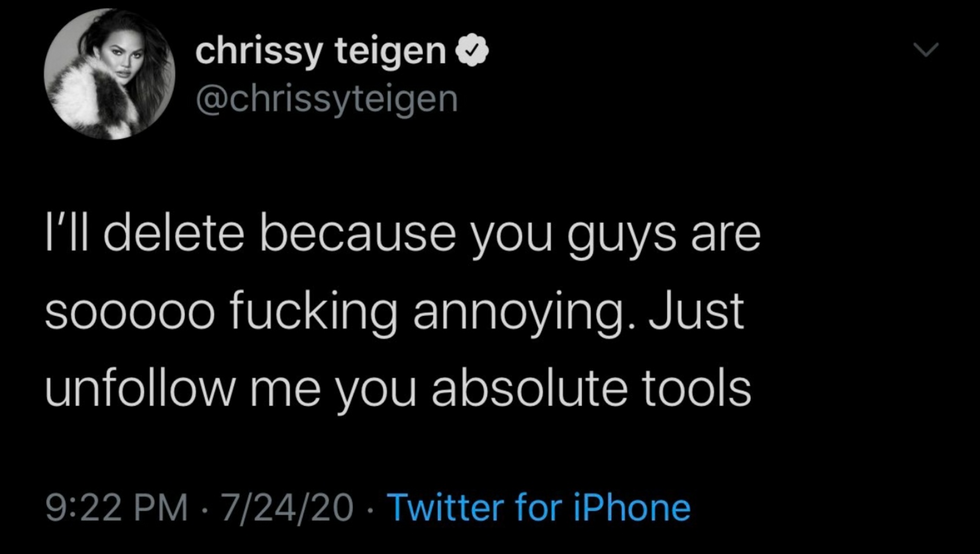 Following the backlash, Chrissy quite angrily tweeted: "I'll delete because you guys are soooo f***ing annoying. Just unfollow me you absolute tools."
And then, she suddenly made her Twitter account private.
Which was odd, considering her thirteen-million-strong following.
Understandably, people were very suspicious by her sudden privatization...
chrissy teigen going private with 13 million followers https://t.co/dIYXAB9pG8

— big moose cooch (@big moose cooch)1595653660.0
But, evidently, the model had used her quiet time for a little self-reflection because, over the weekend, she came forward with an apology.
She issued a groveling apology on her now-private Twitter account.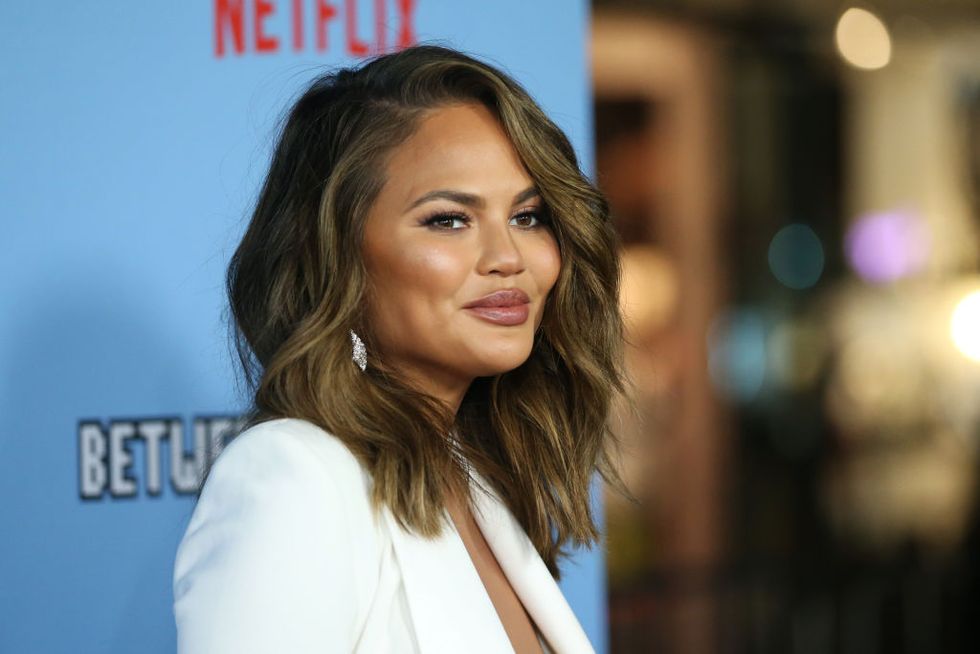 "I used the play on words joke with a celeb and something they known for with meg and twerking and I should have known that it is just not the right time especially for something so dumb and s***ty and pointless as the joke was," Chrissy began, per
JustJared
.
She continued: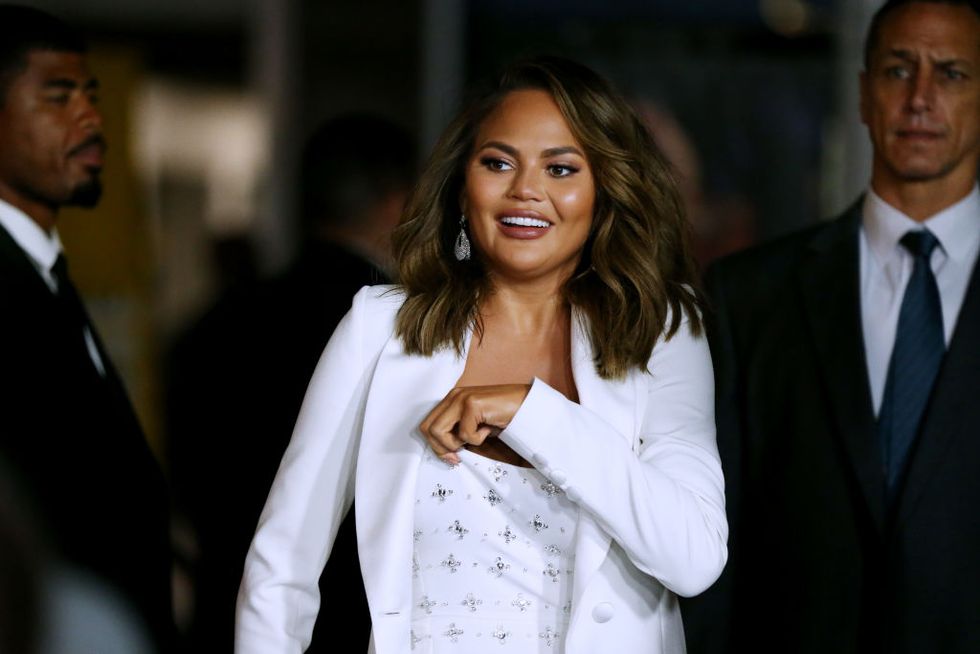 "Making anyone feel reminded of a terrible time or letting you guys down sucks more than anything to me so I am sorry to Megan and anyone who thought this was about the incident at all."
And, when a fan commented that Chrissy shouldn't have chosen "someone who is in recovery and trying to heal," the model replied: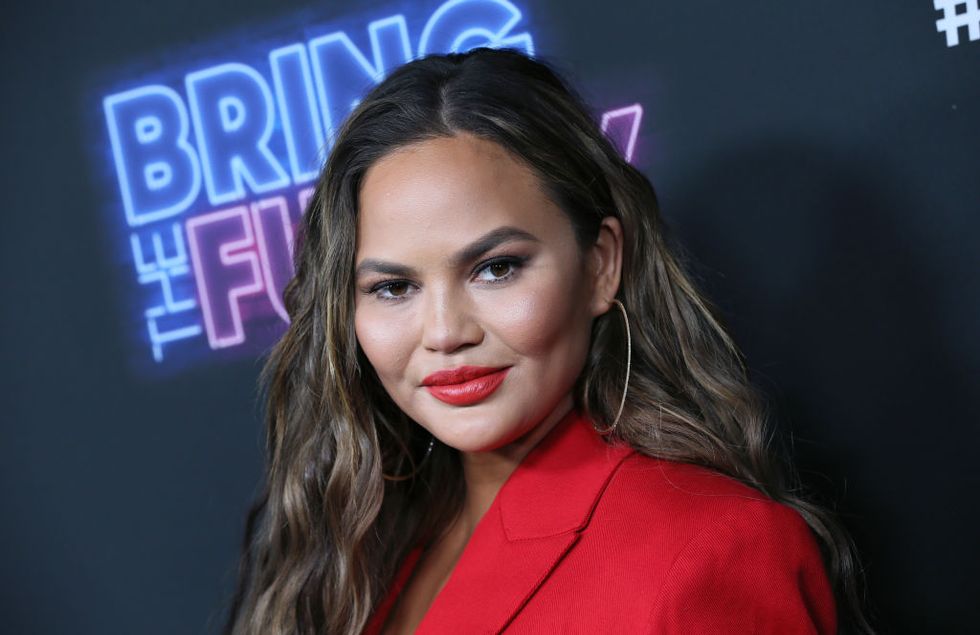 "She is known for twerking. That was my only thought behind it. it had no other intent and the shooting didn't cross my mind because my world is consumed with qanon stuff and not much else online."
She wrapped up her apology by acknowledging that not everyone will see her statement as genuine.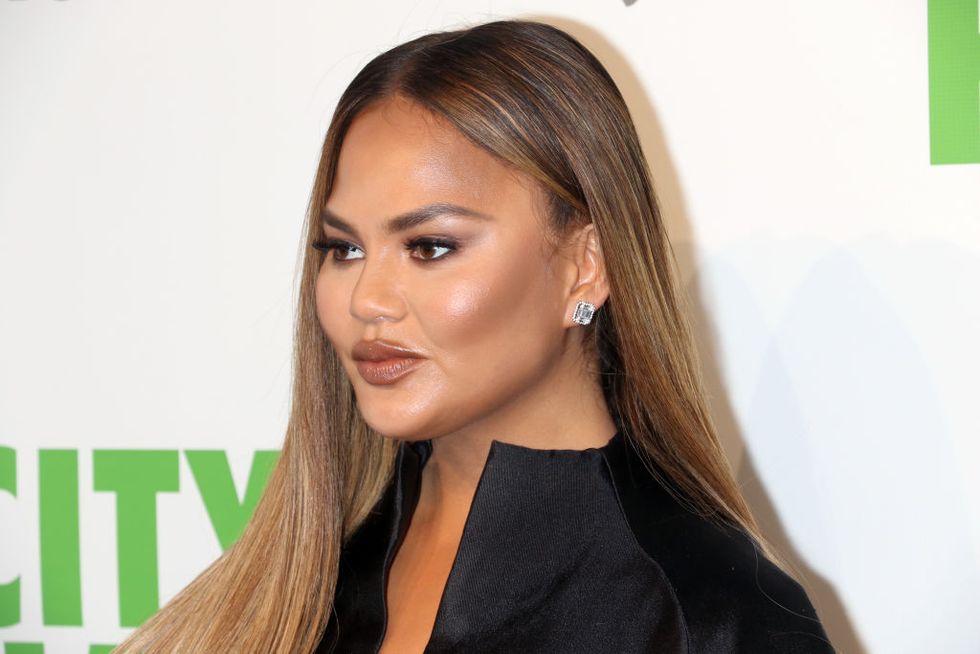 "You'll say someone else wrote this or that I don't mean it and that's always the punishment for having said it in the first place so I'll take it."
Megan Thee Stallion is yet to respond to the drama.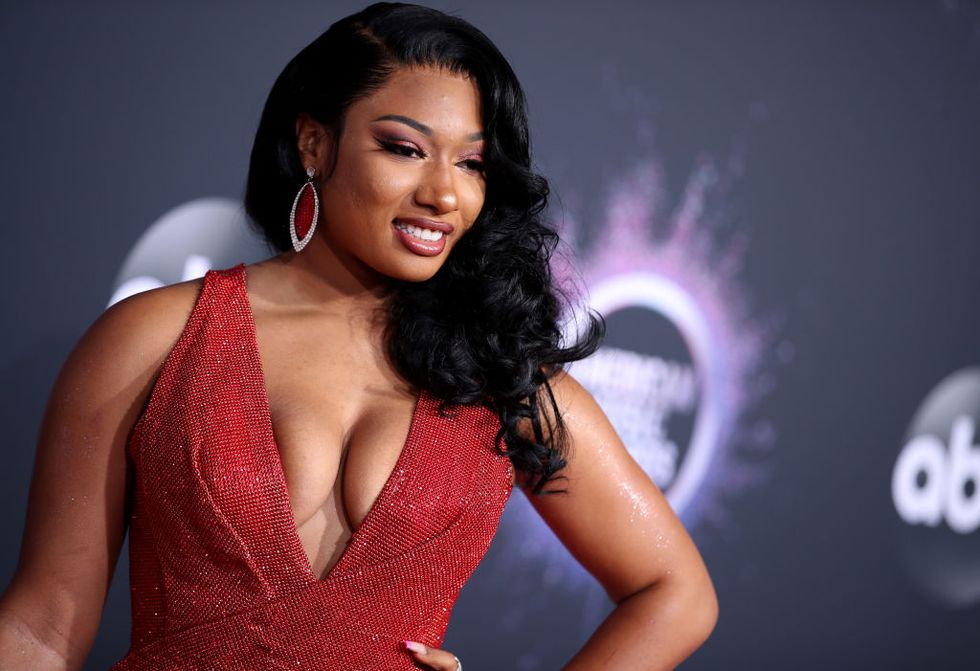 For the latest on the shooting scandal, keep scrolling to hear who the police suspect shot the rapper...