Chrissy Teigen may be a supermodel, best selling cookbook author, and famous celebrity mom, but that doesn't mean she's not a human being.
The exceptionally honest, straight-talking Teigen was recently attacked online for her honesty about her unhealthy relationship with alcohol in an interview with Cosmopolitan. Teigen's always been an open book — she bares her struggles for all to see because she knows she has an audience, and she knows weathering problems becomes easier if you know you're not the only one experiencing them.
But some Internet strangers felt it was their right to tear her down for showing vulnerability. In fact, she's faced so much criticism over the years that it's hard to imagine how she's still the strong, amazing woman she is.
Here's what she had to say about the difficulties of saying "no" when you're a part of the Hollywood machine.
Chrissy Teigen has never shied away from sharing her internal battles with her fans.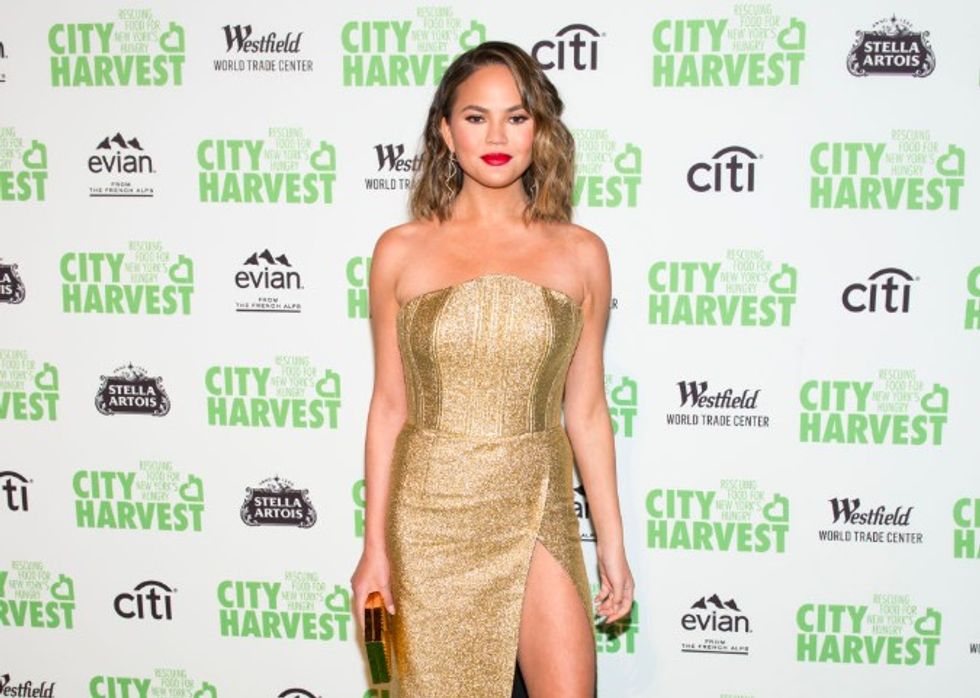 via: Getty Images
She's a fierce, strong woman with a platform. We should all consider it a privilege that she chooses to use it to promote honesty and challenge the notion that celebrities live totally charmed lives, devoid of any issues.
She's brutally honest about pretty much everything.
When she shared this photo of her stretch marks, she
started a conversation
about the supposed "imperfections." Someone with the power Teigen has isn't required to use it to promote body positivity like this or share her insecurities, but she chooses to, even though she knows that she will face criticism.
Teigen has endured a shocking amount of unwarranted backlash over the years.
vilified for using IVF
, she clapped back at a nasty troll and stayed strong. Despite the best efforts of haters online, Teigen has always remained true to herself and her fan base.
But the constant criticism hasn't stopped Teigen from wrestling with her obstacles in the public eye.
Glamour
about her struggle with postpartum depression in a beautifully-written guest essay. "I'm speaking up now because I want people to know it can happen to anybody and I don't want people who have it to feel embarrassed to to feel alone,"
Teigen wrote
.
That's why she shares everything she's going through.
Recently, Teigen shared her struggles with alcohol in an interview with Cosmopolitan.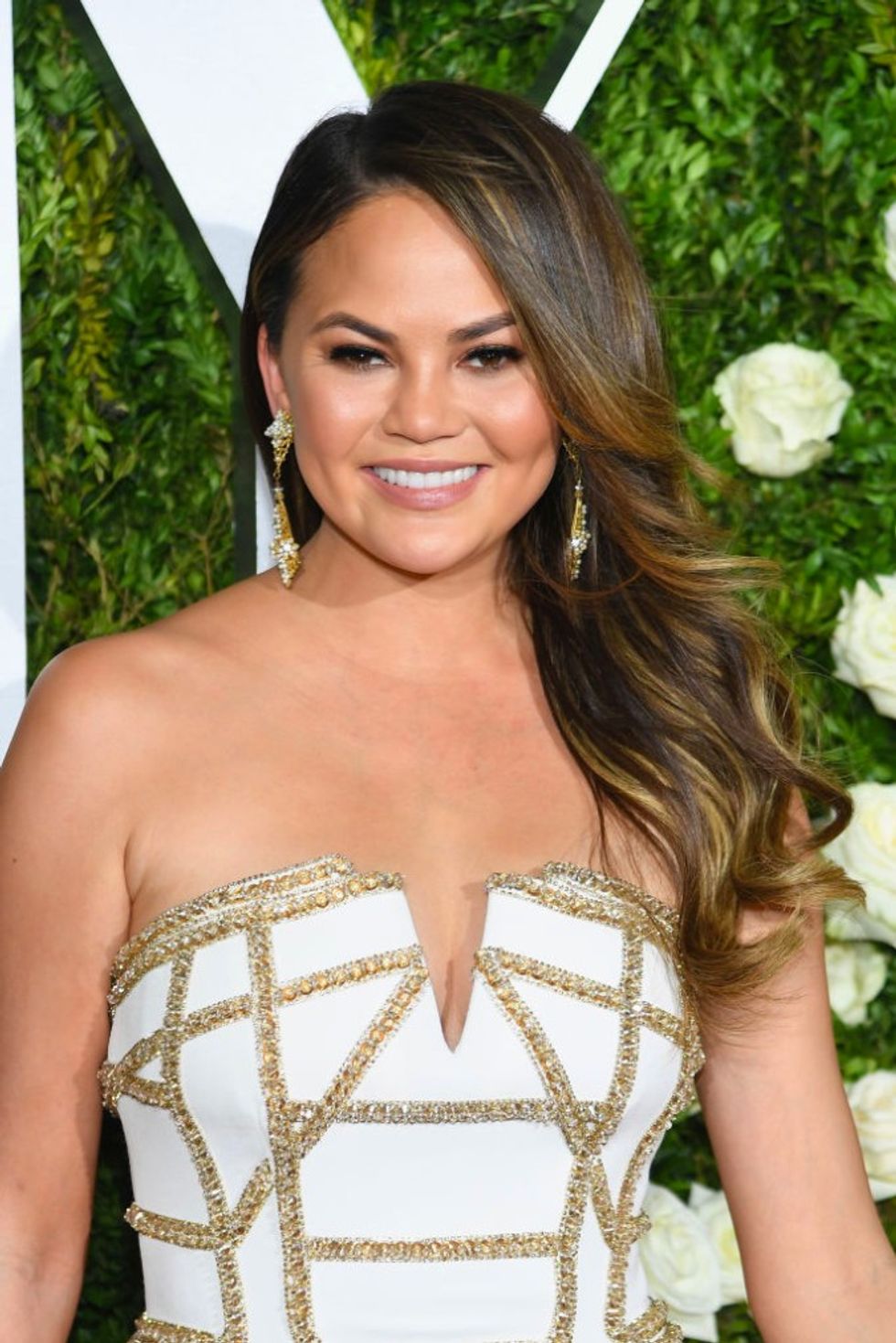 via: Getty Images
"I was, point blank, just drinking too much," she told
Cosmopolitan
. Other members of her family have struggled with alcohol abuse, and according to Cosmo, "she's the type of person who 'can't just have one drink.'" On a recent trip to Bali, Teigen abstained from alcohol altogether and felt much better. "I used to think it was kind of nutty to have to go totally sober," she told Cosmo, "but now I get it. I don't want to be that person. ... I have to fix myself."
If you thought everyone would applaud Teigen for her candid interview and acknowledge how difficult it must have been to admit, well, you're wrong.
Teigen tweeted out these screenshots she found on a forum dedicated to critiquing her. Teigen is understandably dismayed by the hate — it's unwarranted and disgusting.
Luckily, many on Twitter were quick to show their support.
"I love you, Chrissy Teigen. Never stop being you," pretty much sums it up. Life in a spotlight as big as the one surrounding Teigen can't be easy, but all we can do is be vocal with our support in an effort to drown out the trolls.
Actress Emmy Rossum piped up with a great point.
The people behind these attacks are nothing more than faceless trolls. It's so hard not to let comments like these get to you, but it's true that these people are most likely insecure and fragile themselves.
Even Cher came to the rescue.
Cher is pretty much the queen of infinite wisdom. And Cher's got you, babe, so it's all good.
Plus-size model Tess Holliday had so many eye rolls for the haters.
No stranger to unsolicited criticism,
Holliday
showed up on Twitter to support Teigen. Even the strongest women are susceptible to negativity. Just because they're famous doesn't mean they don't have feelings.
"You're a queen everyone loves you don't listen to these trolls."
I'd say that's a good piece of advice. Thanks, Best Coast.
Chrissy Teigen is an unbelievable fighter.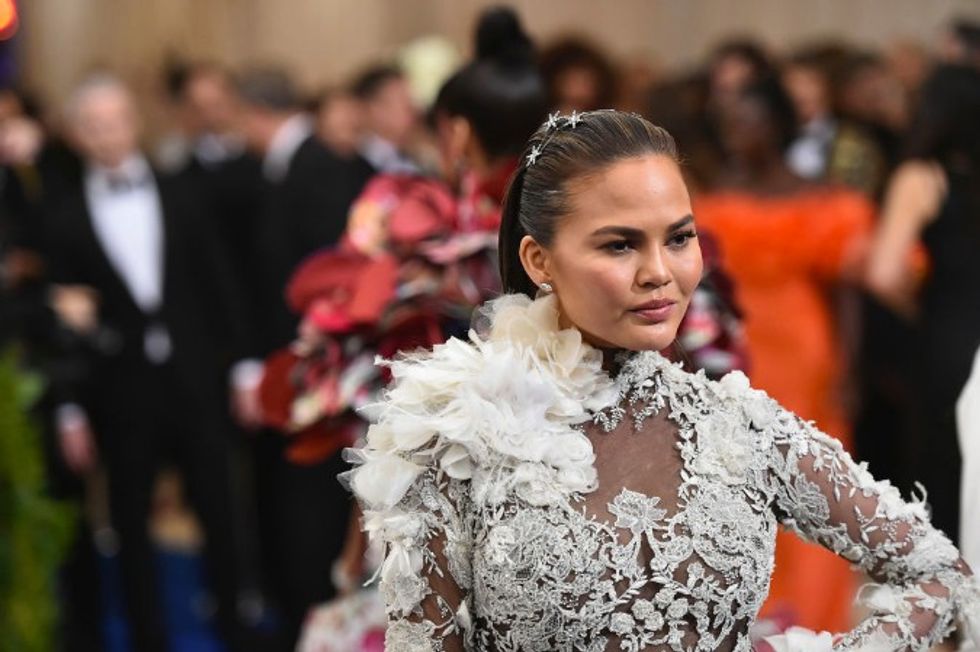 via: Getty Images
Like anyone, she copes with serious issues, she experiences highs and lows, and she does it all while being in the public eye. This is one fierce woman and she deserves a round of applause.