Chrissy Teigen has got fans everywhere worked up over her latest trip to the grocery store.
They just can't believe what she's done...
Chrissy Teigen isn't one to buckle under pressure.
Lately, everyone's had something to say about the star.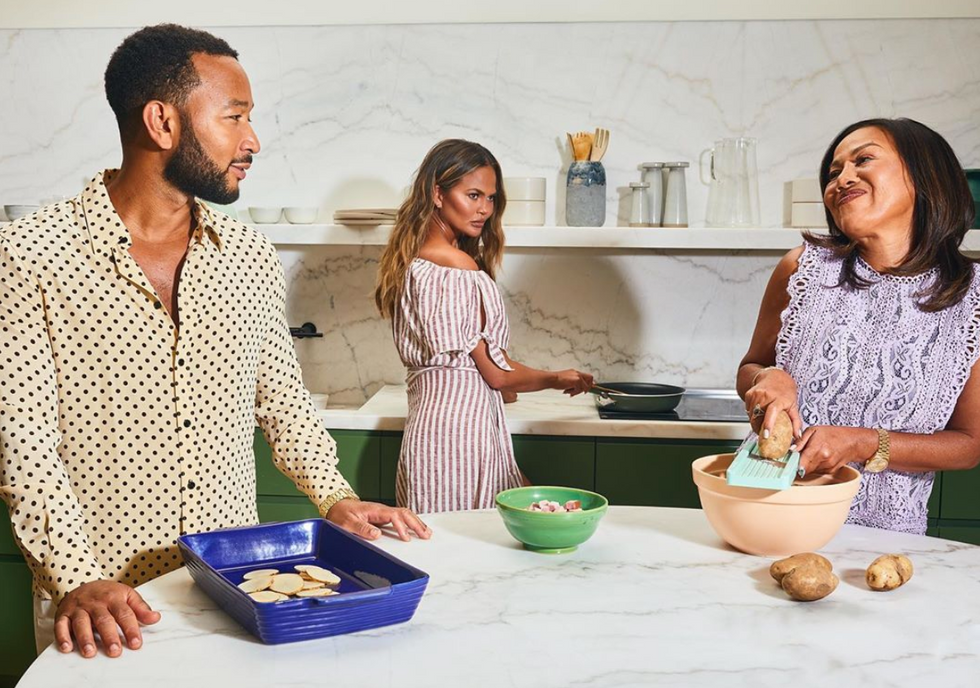 And in the most recent drama, her fans have pointed out her bizarre shopping techniques...
Chrissy Teigen and John Legend are one of the internet's most beloved celebrity couples.
huge public presence.
They are Hollywood's sweethearts...
Their romance began in 2007...
Chrissy first met her husband on the set of his 2007 music video for "Stereo," where she starred as the singer's love interest. The model, author, and TV personality later revealed that when the shoot was over, the pair went back to John's hotel room, ate at In-N-Out, and hooked up. "We did the music video, we were together for like 12 hours," she
told Wendy Williams
in 2014. "We spent the entire day together, me in my underwear and him in a full suit, and I went to go say goodbye to him, to his hotel and we didn't even say goodbye that night."
While John was on the road, the couple talked and texted a lot.
But it wasn't long before Chrissy joined her beau on tour. Although the pair had a mini-break up during this time... that lasted a
day
. "He was feeling really bummed and stressed out [on tour]. He was like, 'I can't be in a relationship right now.' That lasted for one day. Literally, a day. I knew it came from a place other than us not working."
After fiery beginnings, the couple settled down with one of many trips to Italy.
this getaway that Chrissy knew that she wanted to spend the rest of her life with this man.
After 4 years of dating, John got down on one knee.
He proposed during a romantic vacation in the Maldives over the festive season - which is Chrissy's favorite holiday.
The pair got hitched on September 14, 2013, in Lake Como.
E! News
.
The couple now share 2 children together.
The pair have since cemented themselves as a firm Hollywood power couple...
especially where Chrissy's relatable social media posts are concerned... let's be honest, she's comedy gold).
All in all, they are truly family goals...
She has also proven she really is the best celebrity on Twitter.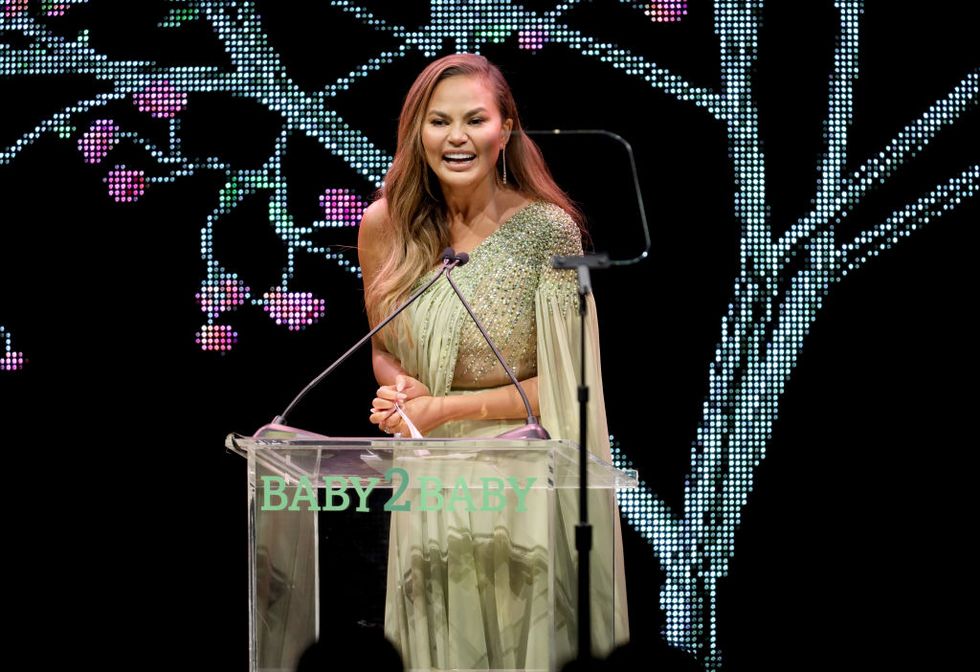 In fact, she's pretty much the
queen
of Twitter.
And the one thing that she is best known for online?
Is not being afraid to call people out.
We all know about the recent allegations Teigen has faced.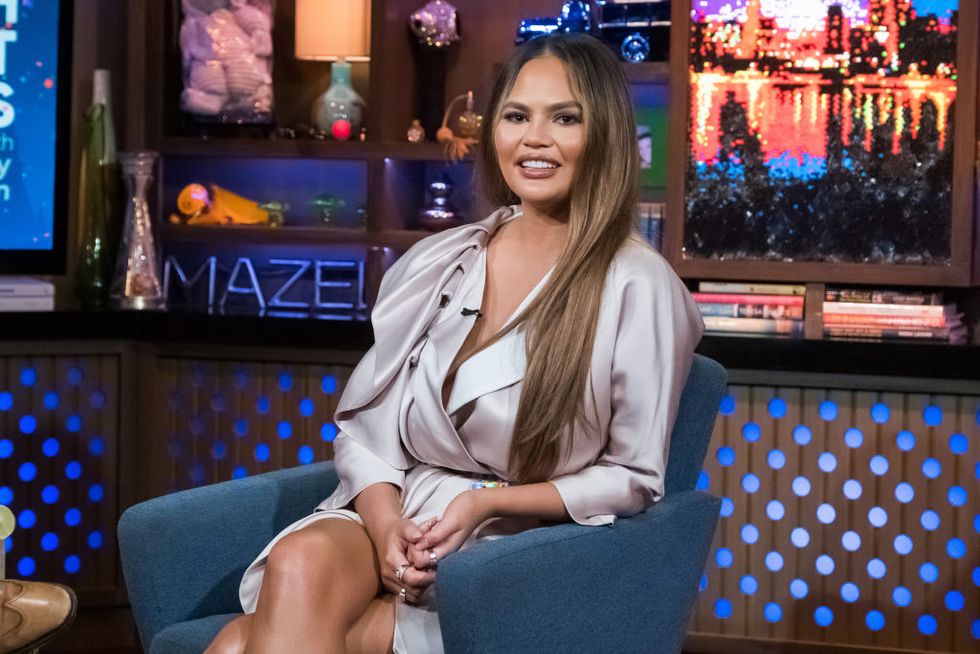 Resulting in her having to delete more than 60,000 tweets.
She announced her decision on Twitter...
I actually deleted 60,000 tweets because I cannot fucking STAND you idiots anymore and I'm worried for my family. F… https://t.co/AH0ko1oUHN

— chrissy teigen (@chrissy teigen)1594743675.0
"I actually deleted 60,000 tweets because I cannot f****** STAND you idiots anymore and I'm worried for my family. Finding me talking about toddlers and tiaras in 2013 and thinking you're some sort of f****** operative," she angrily wrote.
The internet has been relentless towards Teigen...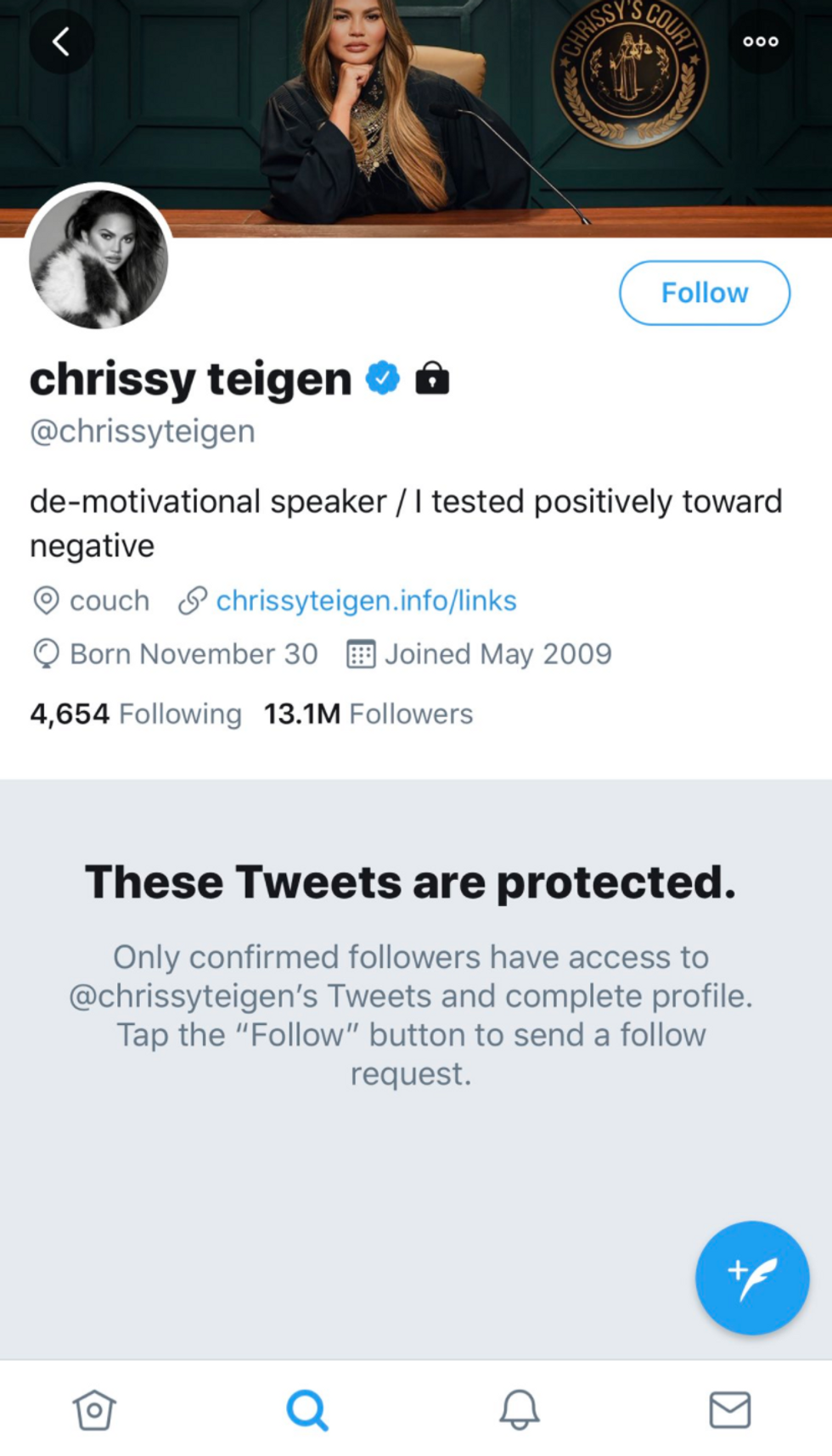 And even though her Twitter account is now private, the trolls still won't leave her alone. She tweeted, "Sooo weird I thought conservatives were anti canceling. It's almost like…hypocrisy???? No it couldn't be!!!!!!!"
And just as the dust has settled over the last few weeks, it's her fans that have been making the rounds.

Calling Teigen out on her latest Instagram post.
The picture shows a shopping cart that was packed by Teigen in a very peculiar way...

No one could get over the frozen food being at the bottom of the cart.
One fan was just as surprised that Teigen eats just like the rest of us.

She might be a celebrity, but she's still human!
She responded in the best way...