Isn't it awkward when you demand that Netflix cancels one of its shows and really kick up a fuss to make it happen... only to realize that Netflix doesn't even own the damn thing?
It's super important that you do your homework before starting a global debate over something, and you will truly feel the backlash if you don't. This is an unfortunate reality for a Christian group, who clearly didn't do their research before kicking up an absolute storm.
Just wait until you hear what Netflix UK and Amazon Pride had to say about all of this - their responses were hilarious!
First things first, what exactly is Good Omens about?
via: IMDB
Good Omens 
is a TV mini-series that shares the tale of the bungling of Armageddon which features an angel, a demon, an eleven-year-old Antichrist, and a doom-saying witch. That's
a lot
to take in, I know...
The six-part series was released last month...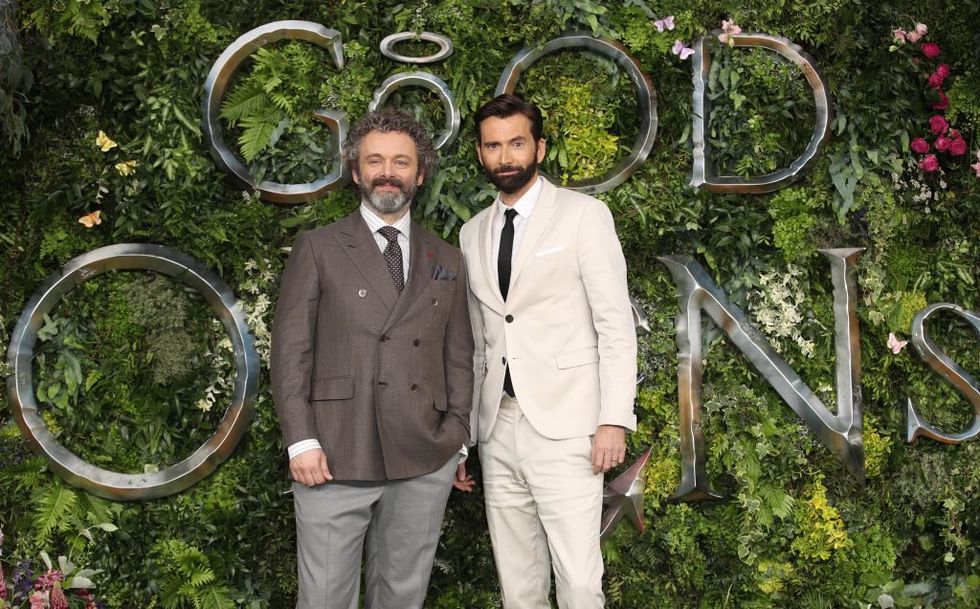 via: Getty Images
David Tennant stars as the demon, Crowley, and the angel, Aziraphale, is played by Michael Sheen. The black-comedy series watches the two opposite characters collaborate with one another to prevent the coming of the Antichrist and an imminent apocalypse.
Based on a 1990 novel...
via: IMDB
The series takes the plot of the 1990 novel, 
Good Omens: The Nice and Accurate Prophecies of Agnes Nutter, Witch,
created and written by English authors, Terry Pratchett and Neil Gaiman.
The late Pratchett's request...
via: IMDB
Terry Pratchett sadly died in 2015 and his last request to his co-writer before he died was to have their novel adapted onto TV screens. Gaiman wrote the scripts, screenplay, and worked as a showrunner during production.
The series has already been a huge success...
via: IMDB
Good Omens
has received great feedback and has even been described as a "devilishly funny love letter to the book" by 
The Radio Times.
But not everybody is happy about this devilish little production...
There has been some controversy around the release of the series, and a certain group of people are not happy about it.
A Christian group from the US has had their say...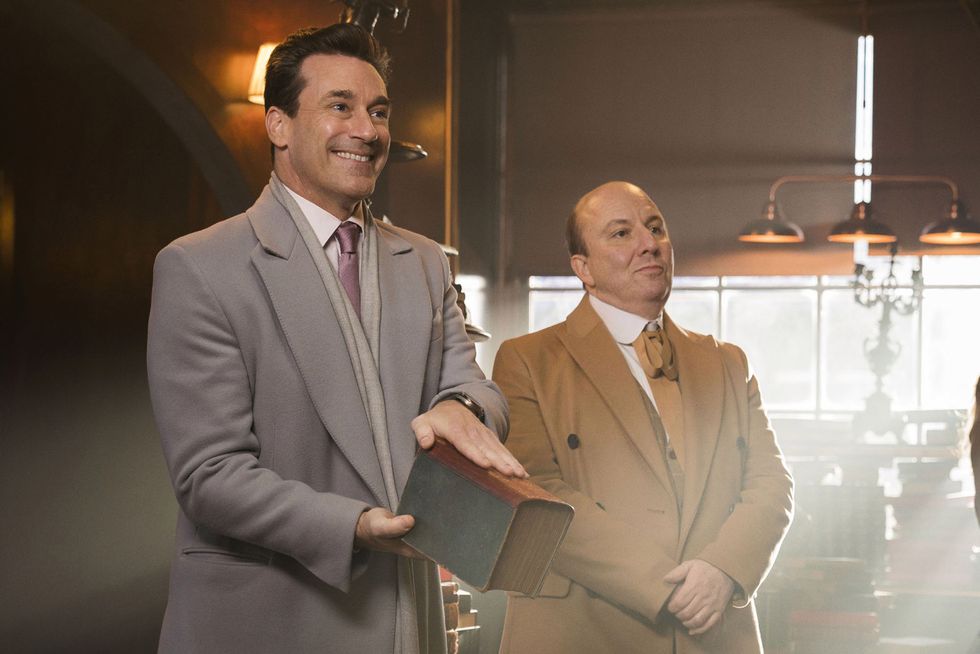 via: NY Post
Popular group,
Return To Order
,
have created a petition demanding to get the series taken off the air. So far, the petition has received a huge 20,000 signatures in aid of the demand.
"Working towards an organic Christian society..."
Return to Order is based upon the writings of author, John Horvat II. It "calls upon Americans to put principles into actions by working toward what is called an organic Christian society."
"A mockery of God's order and religion..."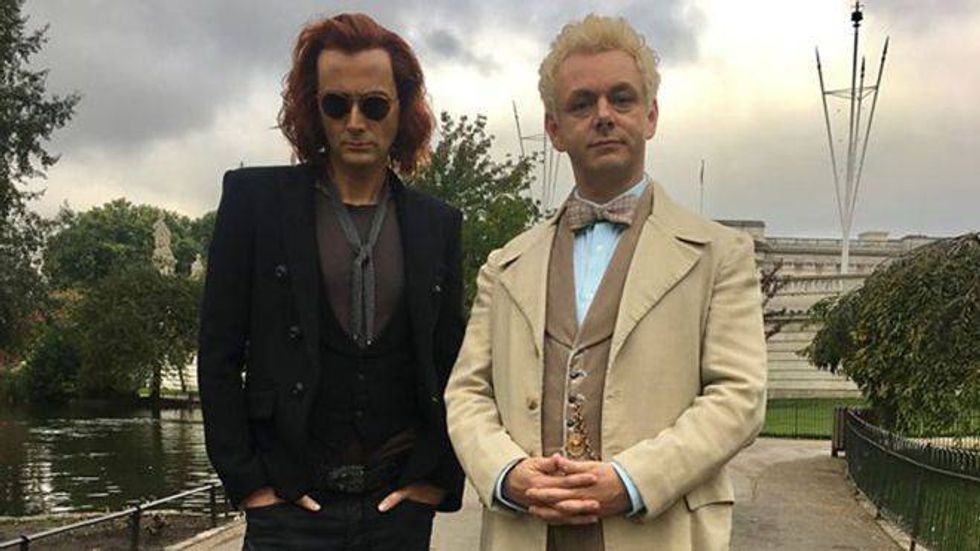 via: News Week
The cancellation campaign declares the series as a "mockery of God's order and religion, which destroys the barriers of horror that society still has for the devil."
Some people have really looked deep into this...
People are entitled to their opinions and beliefs, but all of this to cancel a TV series? Really?
And that isn't even the worst part...
The petition was drafted on the website saying: "To Netflix, I protest against your series Good Omens, which portrays God as a tyrant and Devils as being good." Can anyone spot the mistake here?
Netflix had nothing to do with the series...
If the organizers of this petition had bothered to do some homework before sinking their claws in, they would have discovered that Good Omens was produced, and is streamed by, Amazon Prime. Duh.
Neil Gaiman had his say on the petition...
This is so beautiful... Promise me you won't tell them? https://t.co/thYTOG7GBE

— Neil Gaiman (@Neil Gaiman)1560964251.0
Since he did write the thing, he has a right to have his say! Gaiman
tweeted
: "This is so beautiful... Promise me you won't tell them?"
There is a lot of sarcasm on the internet right now...
Publisher and science fiction writer, Cheryl Morgan, tweeted: "Miraculously God has already done it. Don't tell them She put it on Amazon instead."
"Voiced by a woman..."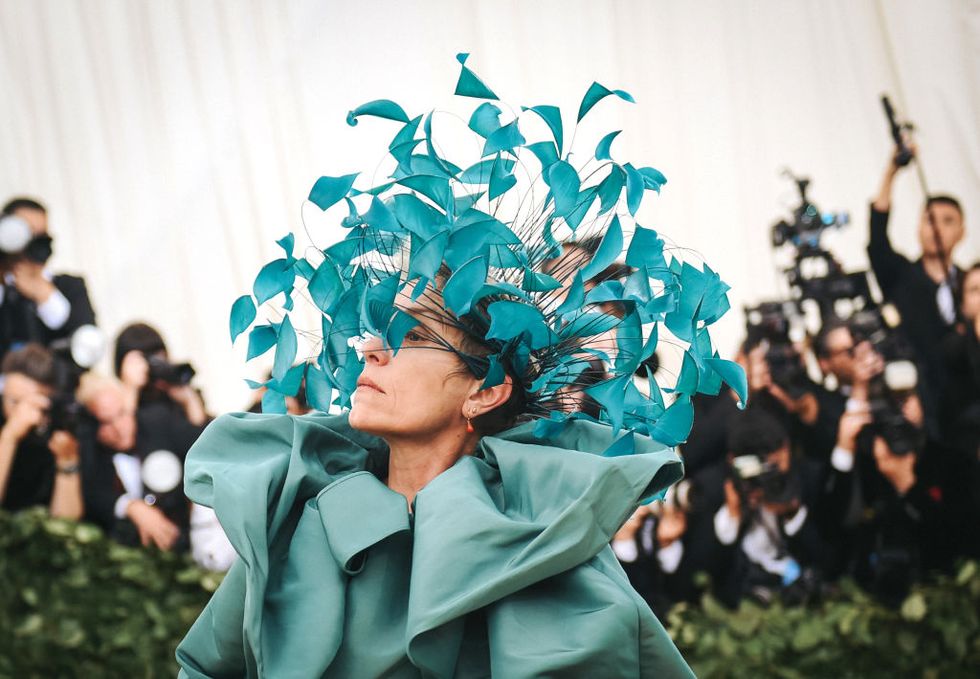 via: Getty Images
God is voiced by American actress, Frances McDormand, and this is also something the group is not too pleased about - because suggesting that God is a woman is clearly an instant ticket to the gates of Hell...
The internet is absolutely losing its mind over the drama...
20,000 people signed a petition to remove Good Omens from Netflix because it's "blasphemous", and I don't know whic… https://t.co/gwYwlg8KBN

— Clown Omens (@Clown Omens)1561056146.0
Let's be honest, it's a pretty hilarious mistake for 20,000 people to get on board with.
Netflix UK has finally spoken out...
ok we promise not to make any more https://t.co/TRPux36kcX

— Netflix UK & Ireland (@Netflix UK & Ireland)1561058348.0
Netflix UK tweeted yesterday, "ok we promise not to make any more." Blunt and straight to the point -
we like it.
And things have gotten even better...
Hey @netflix, we'll cancel Stranger Things if you cancel Good Omens. 😉 https://t.co/EJPmi9rL7g

— Prime Video (@Prime Video)1561068223.0
Amazon Prime got involved with this hilariously topical tweet. But seriously,
please
don't cancel
Stranger Thing
s...
Have the organization noticed their mistake?
Just today, the religious group have
admitted
their error. We bet they're all feeling a little red-faced this morning.
But in the meantime?
It doesn't look like Amazon will be canceling the show any time soon, despite the 20,000 miffed Christians asking Netflix to do so... We may as well sit back, put our feet up and enjoy the new series! After all, it has had some great reviews...