Christina Ricci has revealed she will be welcoming a beautiful bundle of joy into the world!
The 90s' icon, who starred in classic hits like The Addams Family and Casper, revealed a photo of her ultrasound on Tuesday on Instagram.
People were a little confused, however, as the announcement arrives at an interesting point in Ricci's life due to her being hot off the heels of a pretty nasty divorce.
This will be baby number 2 for Ricci but nonetheless, she seems to be intensely excited as she captioned the photo saying: "Life keeps getting better."
It is still unclear who the father of the baby is, however, Ricci's hairstylist Mark Hampton also posted photos of the ultrasound, tagging the forty-one-year-old with the same caption. Although Ricci and Hampton have not been public with their relationship, according to Page Six, she recently called Hampton her "favorite person."

Ricci had her divorce from James Heerdegen finalized last month after 7 years of marriage. In January, TMZ revealed that Ricci got a domestic violence restraining order, claiming Heerdegen beat her and terrorized her during the COVID lockdown.
In April, the actress was granted full custody of their 6-year-old son Frederick, however, his father still has visitation rights. The agreement was also made for Ricci to relocate to Vancouver to begin filming on a project which is yet unknown. However, it was announced last month that she is set to star in the thriller Monstrous.
Ricci and Heerdegen married in 2013 and filed for divorce in July 2020.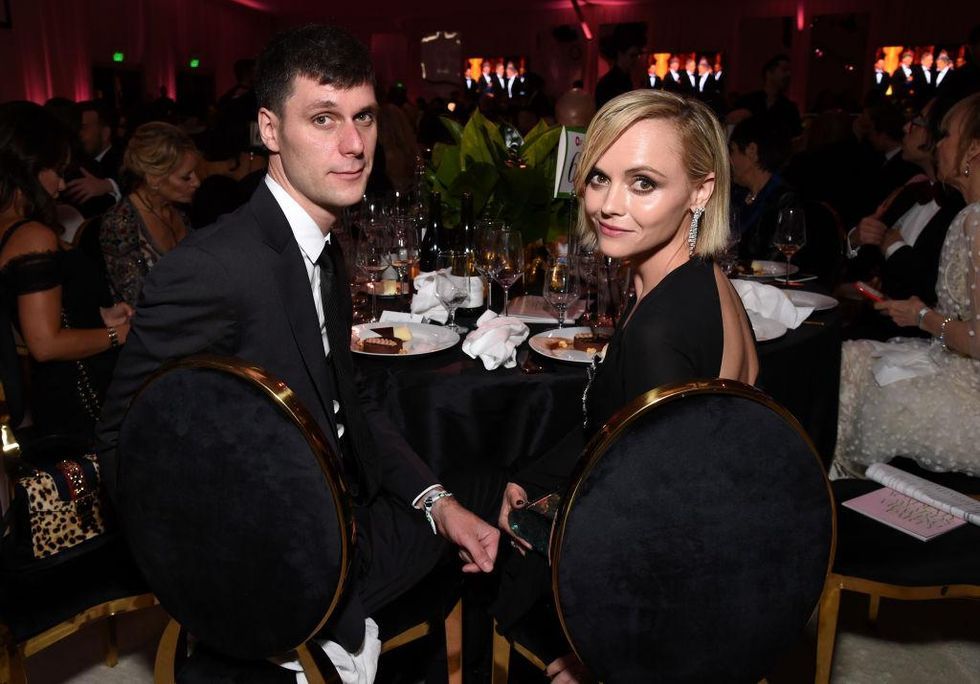 She said she has an audio recording from his alleged attack on her on June 25th, 2020. According to the docs, Heerdegen can be heard "terrorizing Christina, spitting and screaming at her, admitting to violence, following her from room to room, chasing her and then violently assaulting her." She says the recording ends abruptly with her in tears, saying she's going to call the police.

As part of their agreement, Ricci will facilitate fifteen-minute FaceTime calls 3 times per week with Heerdegen when he is not able to come to Canada. However, if he "engaged in any inappropriate communication" with Freddie, which includes discussing their ongoing divorce, the call will be terminated.
Heerdegen says Ricci was sober during her pregnancy but claims she started abusing alcohol and pills when she began breastfeeding, and things got to the point where he was throwing out some of her breast milk for fear of alcohol polluting the milk according to the docs acquired by TMZ.
Well, we wish Ricci the best of luck in this exciting new chapter!