The festive season is well and truly upon us, and despite it only being the middle of November, our country is simply going crazy for all things Christmas!
Christmas decorations are a pretty important aspect of the holiday season, and ensuring your fairy lights and Christmas tree are up to the highest of standards is vital.
Of course, a few months ago we celebrated the twenty-fifth anniversary of Friends, and what better way to keep those celebrations going by hanging them up on your tree?!
There is now a range of Friends themed Christmas ornaments and they are truly amazing, so keep scrolling to find out more...
Who already has their Christmas decorations up?
For anybody who says yes, there is no judgment here!
Christmas is one of the most exciting holidays of the year.
It is the time to be spent with family, friends, and loved ones.
But we must admit, the Christmas decorations play a huge part in the festivities.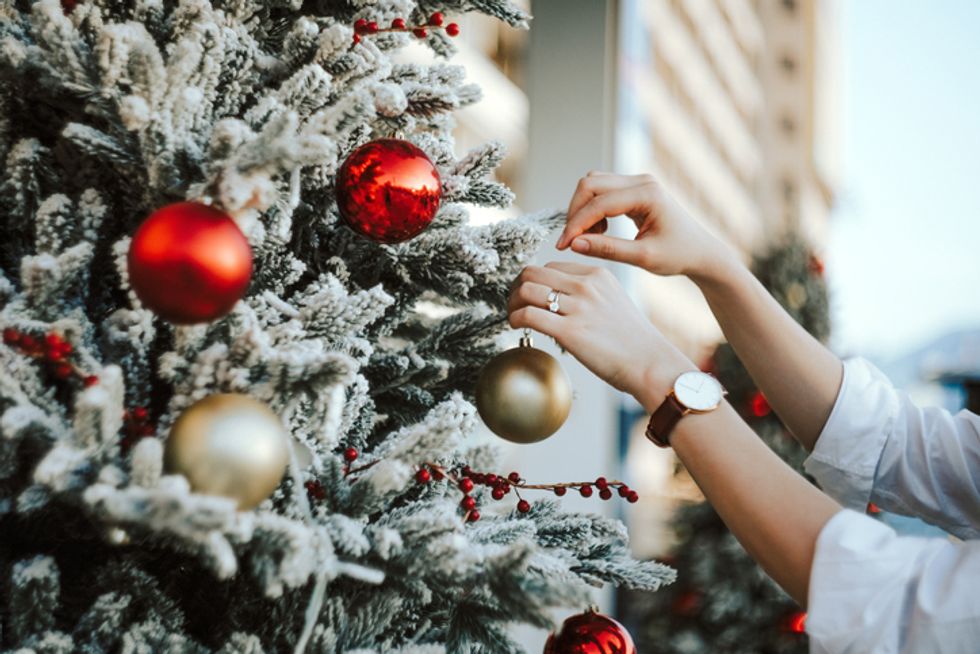 via: Getty Images
There's nothing
quite like
the satisfaction of spending hours decorating the Christmas tree and hanging up all kinds of festive ornaments in our homes.
Despite Christmas decorations being generally beautiful...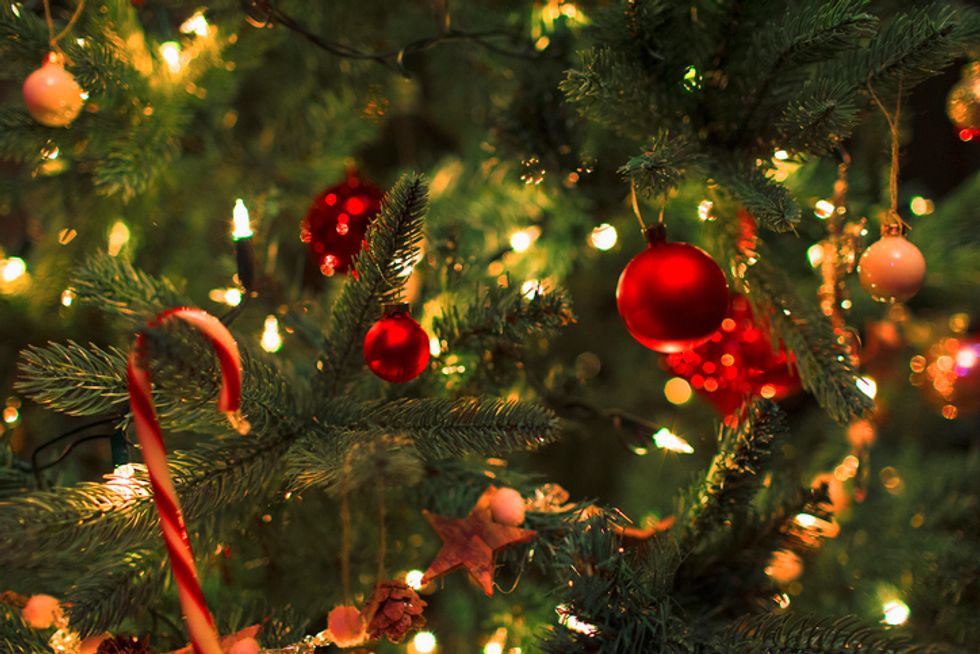 via: Getty Images
Many get a little bored of hanging up the same ornaments
every year
and they want to try something a little different.
Luckily, there are some rather interesting Christmas ornaments on the market right now...
Calling all Friends fans out there...
Friends celebrated its twenty-fifth anniversary in September...
And the entire world was celebrating by binge-watching the 10 seasons and sending in their tributes.
The tributes are still flooding in months later...
And now they're coming in Christmas forms.
These baubles are for the ultimate Friends fans...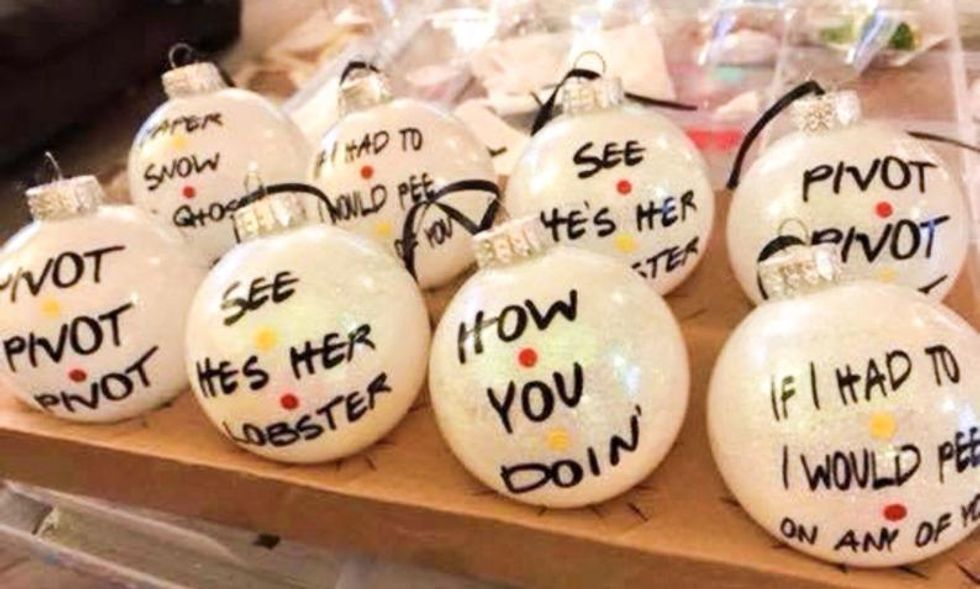 via: Etsy
An Etsy shop called
EnglishBliss
has created Christmas tree baubles that are printed with iconic
Friends
quotes on them, and you can get one for just $10 or a customized set of four for $30.
Each white, sparkling ornament features a unique Friends quote...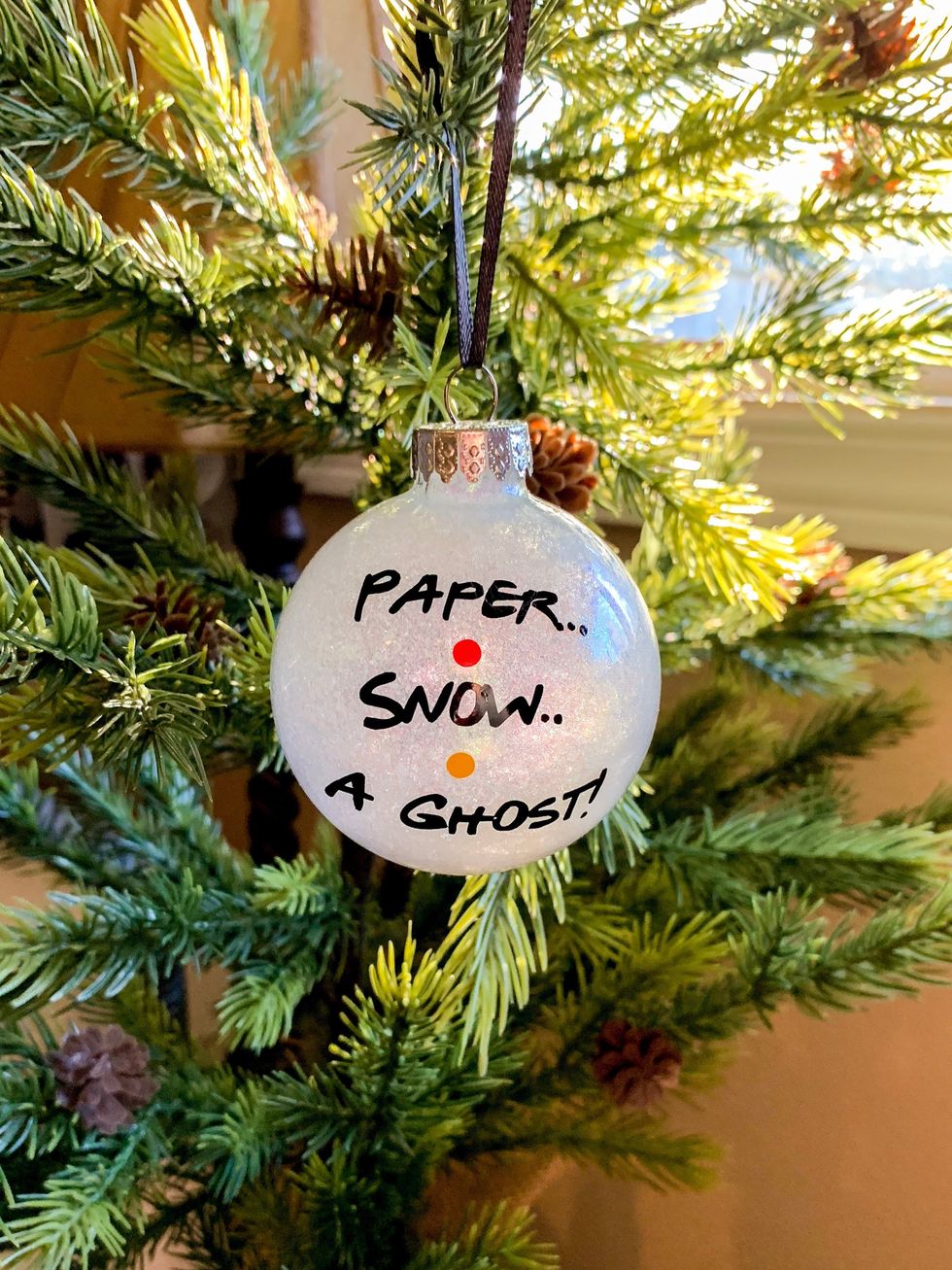 via: Etsy
And they're all written in the instantly recognizable
Friends
font.
Oh... My... God...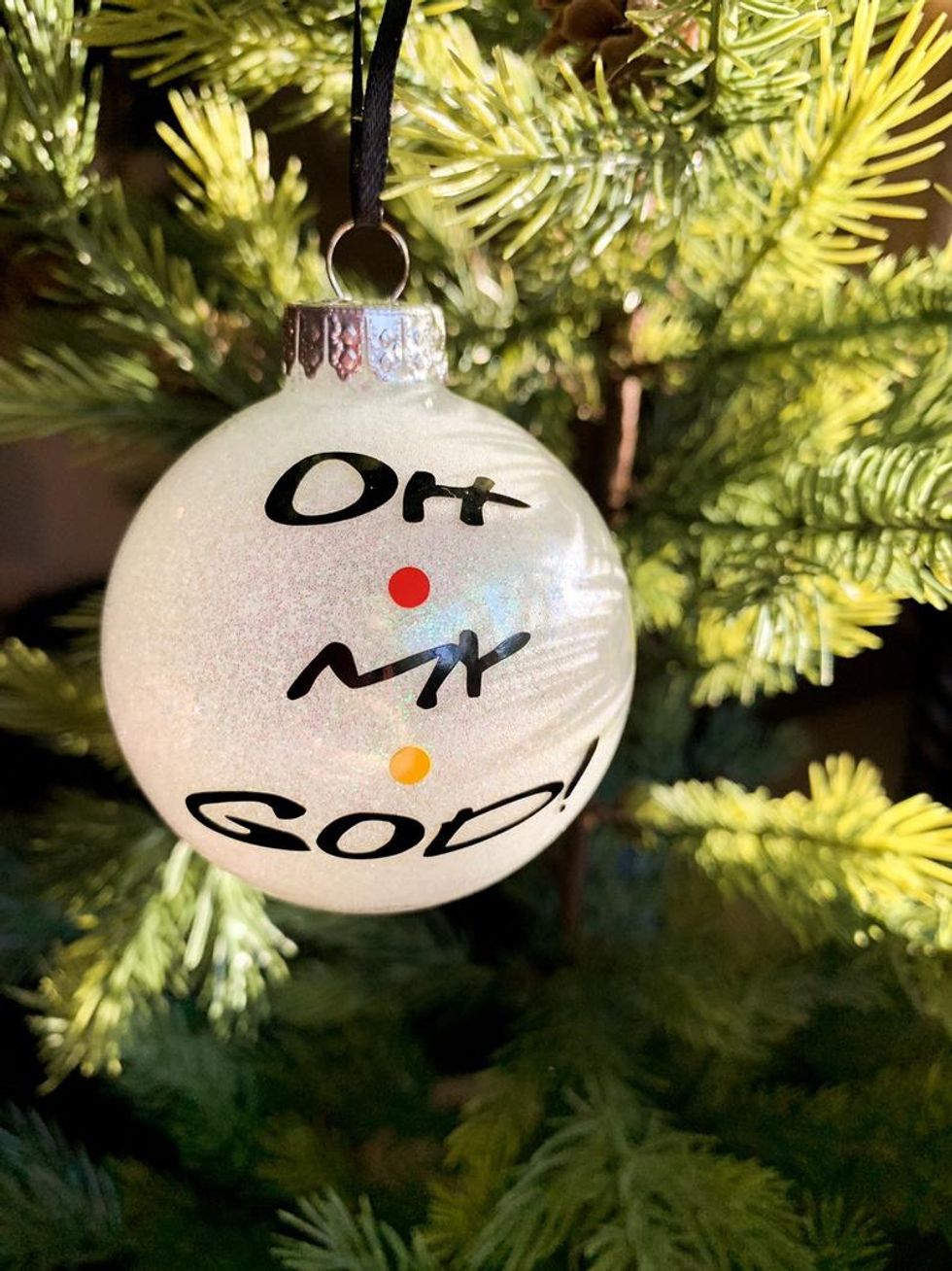 via: Etsy
The ornaments would make a great White Elephant gift or a special present for a true 
Friends
 fan.
They are the perfect quirky addition to the Christmas tree...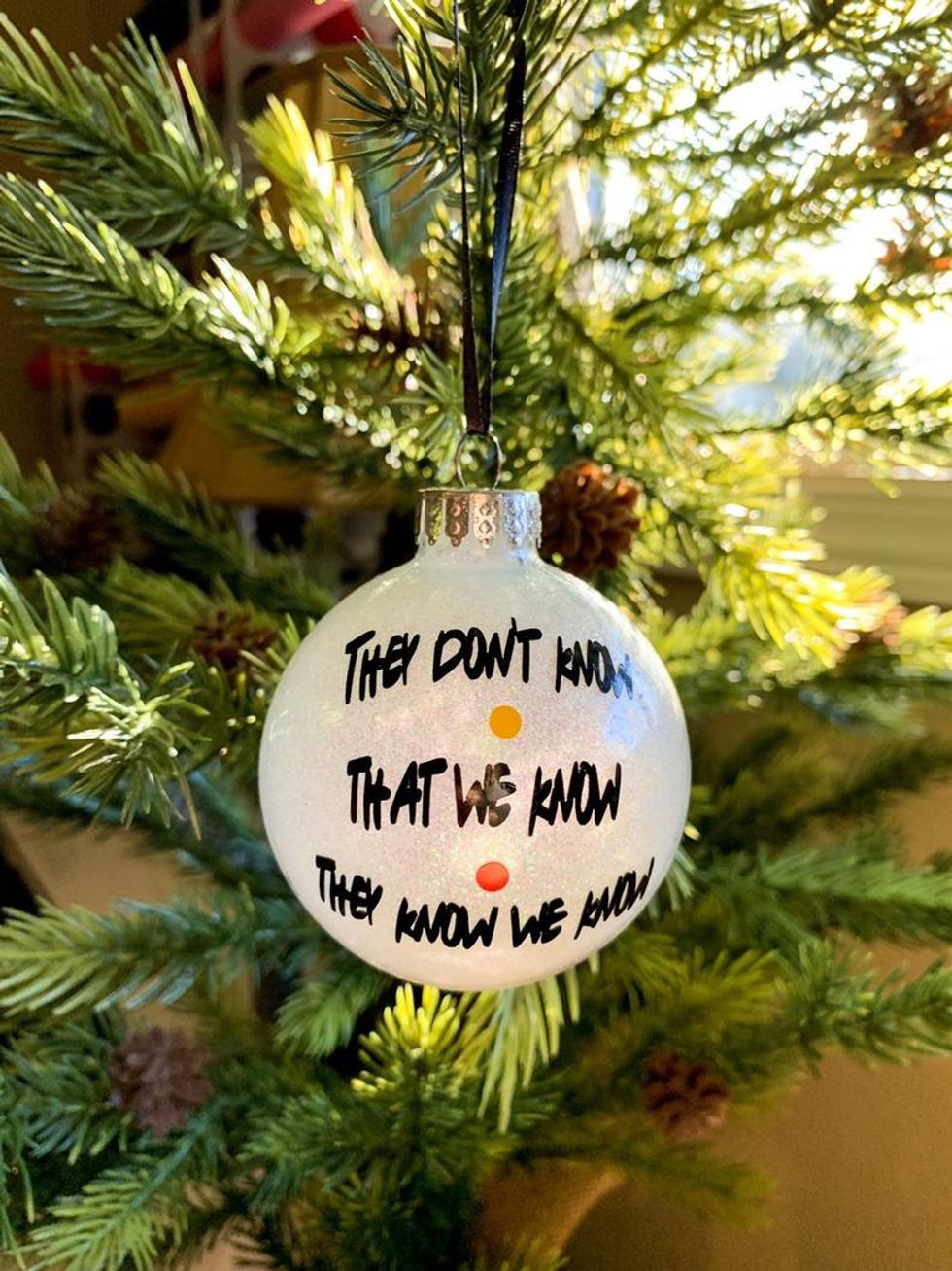 via: Etsy
And the reviews so far have been
amazing.
The reviews left on Etsy are ecstatic...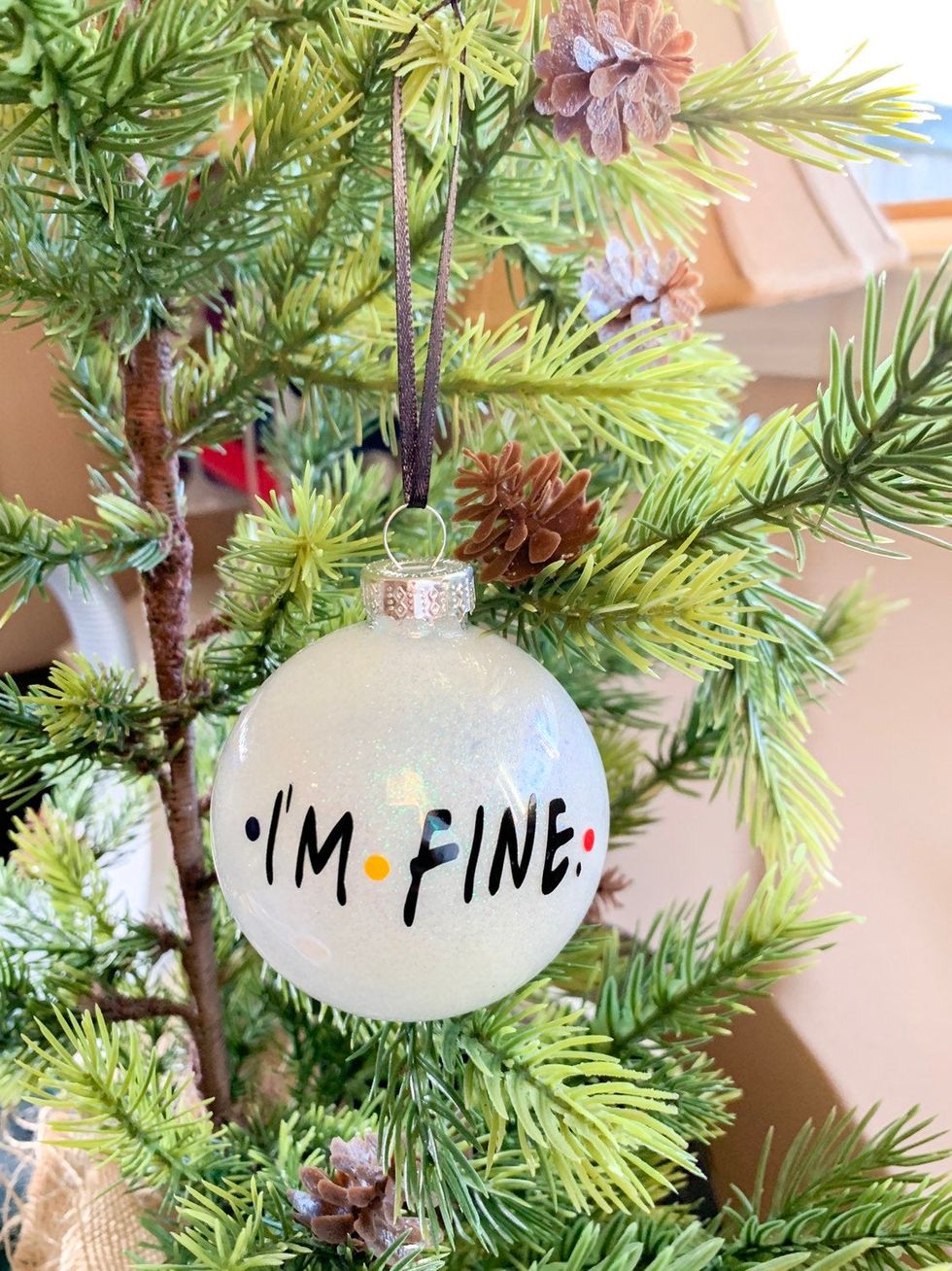 via: Etsy
"Omg I love my ornaments!!! They are even more beautiful in person. The writing is perfect and the size and color is perfect. Everything is perfect about it. I can't wait to give it to my kids," one happy customer wrote.
There are many different designs...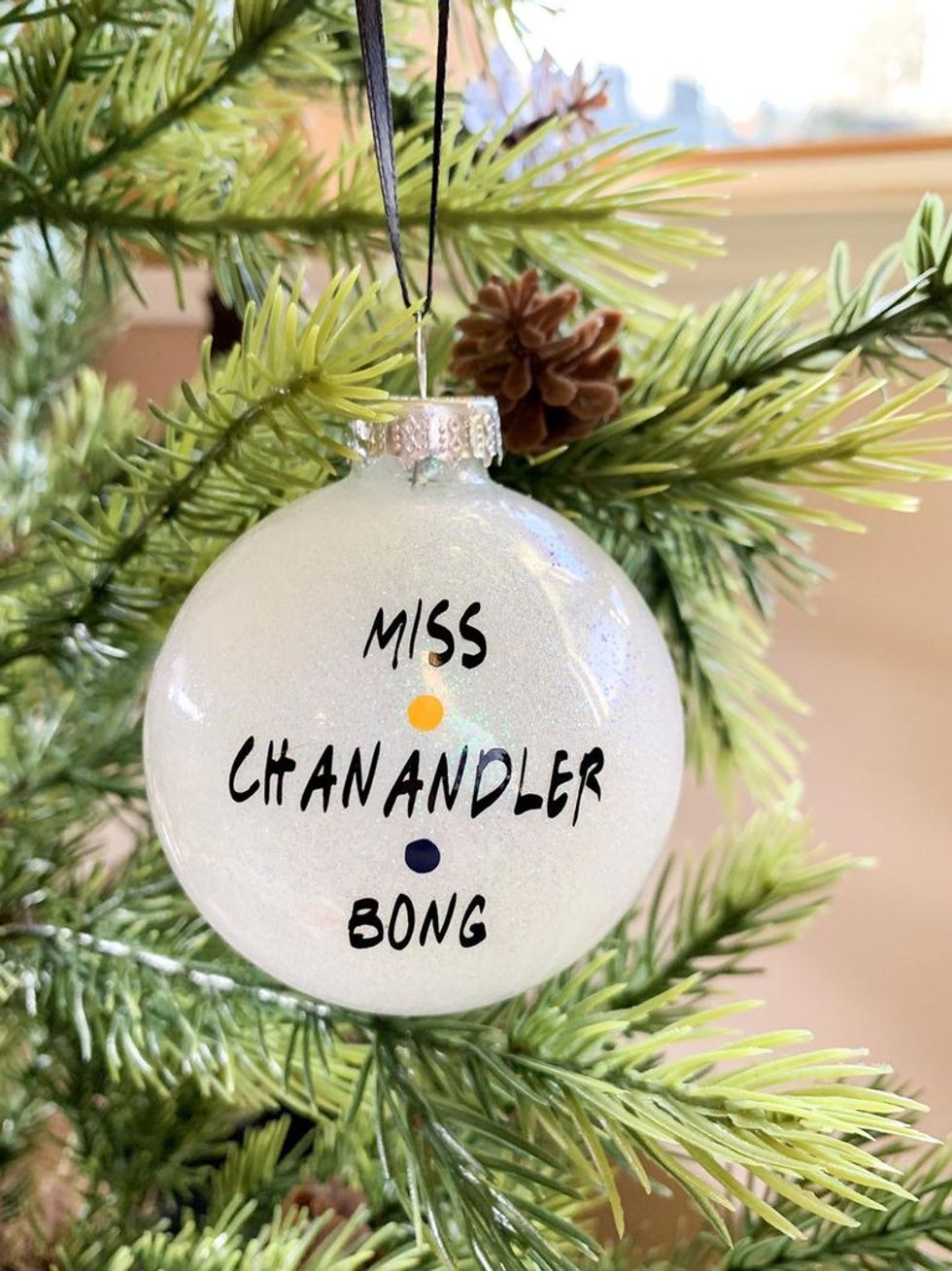 via: Etsy
These range from the classic quotes,
How you doin
',
Unagi
,
If I had to, I would pee on any of you
, and
Could I be wearing any more clothes
?!
They are a must for this year's tree!
But they are selling out
pretty fast
, so make sure to get them ordered as soon as possible via
this website.
Could it be any more Christmassy?!
For more Christmassy souvenirs, keep scrolling to find out about the light-up Harry Potter themed sweaters...