As we all know, Disney has had to close its doors, but that doesn't mean the magic has stopped.
Cinderella's castle might be the most iconic Disney structure ever... what they did to it yesterday will leave you speechless.
Keep scrolling for the emotional tribute...
Disney's iconic castle is set to display the most meaningful message.
Considering the current pandemic, this tribute is going to be an emotional one for sure.
But first, let's take a look at what makes this castle so important...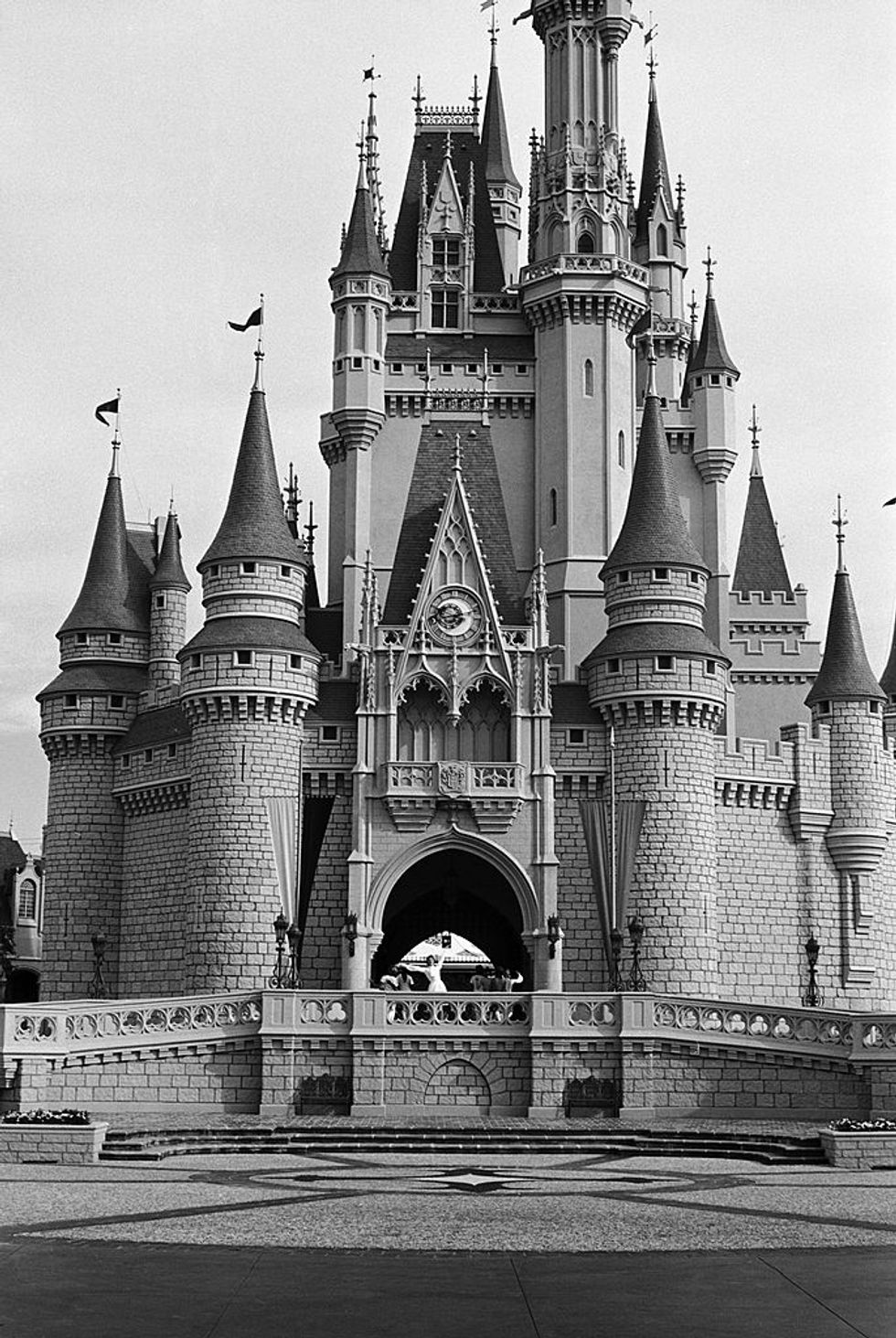 Cinderella's castle has served as the focal point of DisneyWorld, Florida, for nearly fifty years. Since it's completion in July 1971, it has become one of the main attractions of the park's Magic Kingdom.
In fact, it's impossible to go to Disney World without snapping a pic outside the iconic castle.
Sadly, some of the plans for the castle remained unfinished at the time.
The park has developed massively over the years.
Both Disneyland and Disney World are now home to several acres of land that contain themed areas of the park, including Mickey's Toon Town, Adventureland, Fantasyland, and many more.
But when it comes to Cinderella's castle...
Of course, since the '70s, Cinderella's castle has undergone renovations.
The suite was added as part of the park's Year of a Million Dreams
Now, it's been converted into the 21 Royal experience.
per table!
Unfortunately due to the current global crisis, Disney have had to close its doors.
"While our world looks very different today, one thing endures…the American flag still flies over Walt Disney World… https://t.co/NRb9I3rpjj

— Disney Parks (@Disney Parks)1585759006.0
But that didn't stop them from sprinkling a little fairy dust to brighten everyone's spirits.
Disney parks around the world are honoring doctors and nurses for World Health Day.
Watch as cast members from @WaltDisneyWorld Resort share a heartfelt thank you to the members of the healthcare com… https://t.co/AgU1xthH4g

— Disney Parks (@Disney Parks)1586314986.0
It is celebrated annually on April 7, paying tribute to healthcare teams working tirelessly to keep us healthy.
It takes on an extra special meaning this year.
Cinderella Castle in Magic Kingdom Park is bathed in blue light through April 7, 2020, in honor of World Health Day… https://t.co/ZB86LyXXyV

— Disney Parks News Blog (@Disney Parks News Blog)1586277862.0
Despite being closed to visitors, all Disney's world-famous theme parks are "uniting across the globe with a message of thanks and appreciation to celebrate the brave healthcare providers who are helping so many," according to their blog post.
It all kicked off at Shanghai Disney Resort.
👍 ❤️ The tallest and biggest disney castle said THANK YOU in multiple languages to all the frontline medical worker… https://t.co/tc8IoL4FSB

— DONGDONG (@DONGDONG)1586227450.0
The Enchanted Storybook Castle lit up with the words "thank you," written in different languages across the building.
Walt Disney World was a sight to see.
It's World Health Day. @WaltDisneyWorld is honoring our medical professionals who are on the frontlines battling th… https://t.co/CTKinuENii

— T.A. Walker (@T.A. Walker)1586279233.0
It lit up the iconic Cinderella castle, glowing bright blue, as a beacon of hope and gratitude to all those risking their lives.
Cast members also showed their heartfelt gratitude.
We are uniting around the globe in a message of thanks and appreciation to celebrate the health heroes who are help… https://t.co/9K9j7087RU

— Disneyland Resort (@Disneyland Resort)1586266162.0
Some held up signs and waved, while others at the Paradise Gardens Park at Disney's California Adventure, wrote "thank you" in flower petals.
Shanghai Disneyland has announced something surprising...
Ghost-town Shanghai #Disneyland. Still in lockdown. But beautiful! https://t.co/62BhnWYd06

— Keen Zhang (@Keen Zhang)1585705655.0
They made a statement on their website that they will "partially resume operations on March 9," opening "a limited number of shopping, dining, and recreational experiences" across the park, including Disneytown (a shopping and dining area), Wishing Star Park (a public park owned by the resort) and Shanghai Disneyland Hotel. Just like Disney's other parks, the actual theme park itself is not yet reopening. Keep scrolling for more Disney news...