With the current state of our country (global warming, mass shootings, Trump, et cetera, et cetera...), it can be uplifting for us to hear about those little random acts of kindness... you know, just to restore our faith in humanity and all that.
Well, if you're feeling particularly glum about our country today, you've come to the right place.
The story of the kindness of 2 teenagers in Memphis, Tennessee, has gone viral, and it is guaranteed to make you proud to be American again.
After spotting a kid being bullied for wearing the same clothes every day, the teens took it upon themselves to get the boy some new clothes and sneakers. Their random act of kindness was caught on camera and has since been viewed and shared by millions of people all over the world.
Keep scrolling to see the video, though, be warned: It's a tear-jerker.
For a lot of people, high school is the best time of their lives.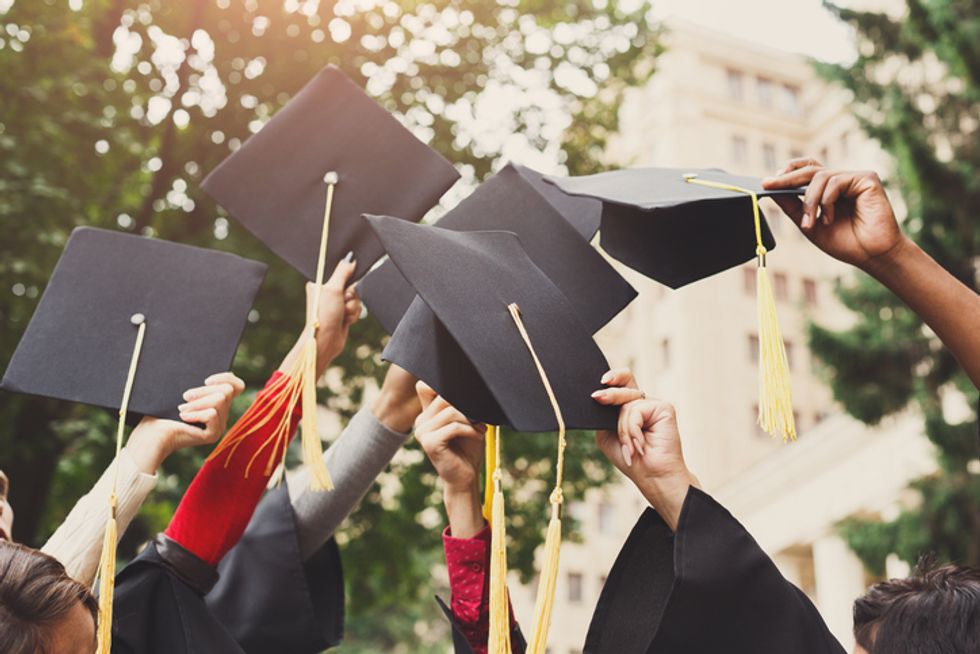 via: Getty
It's the time in which you transition from a child to an adult, and a place wherein many people make life-long friends.
However, it isn't an enjoyable experience for everyone...
Unless you're one of the "popular" kids, high school can be a rough ride.
High schools are notorious for bullies.
No one likes a bully. But, sadly, pretty much every high school has those kids who make it their mission to make other people's lives a living hell.
However, there are some amazingly kind people out there.
And they stand up for those who aren't able to do it for themselves. This week, one school has gone viral after 2 teenagers stepped in for their classmate who had been hounded by bullies for wearing the same clothes every day.
The incident happened at MLK College Preparatory High School, Memphis.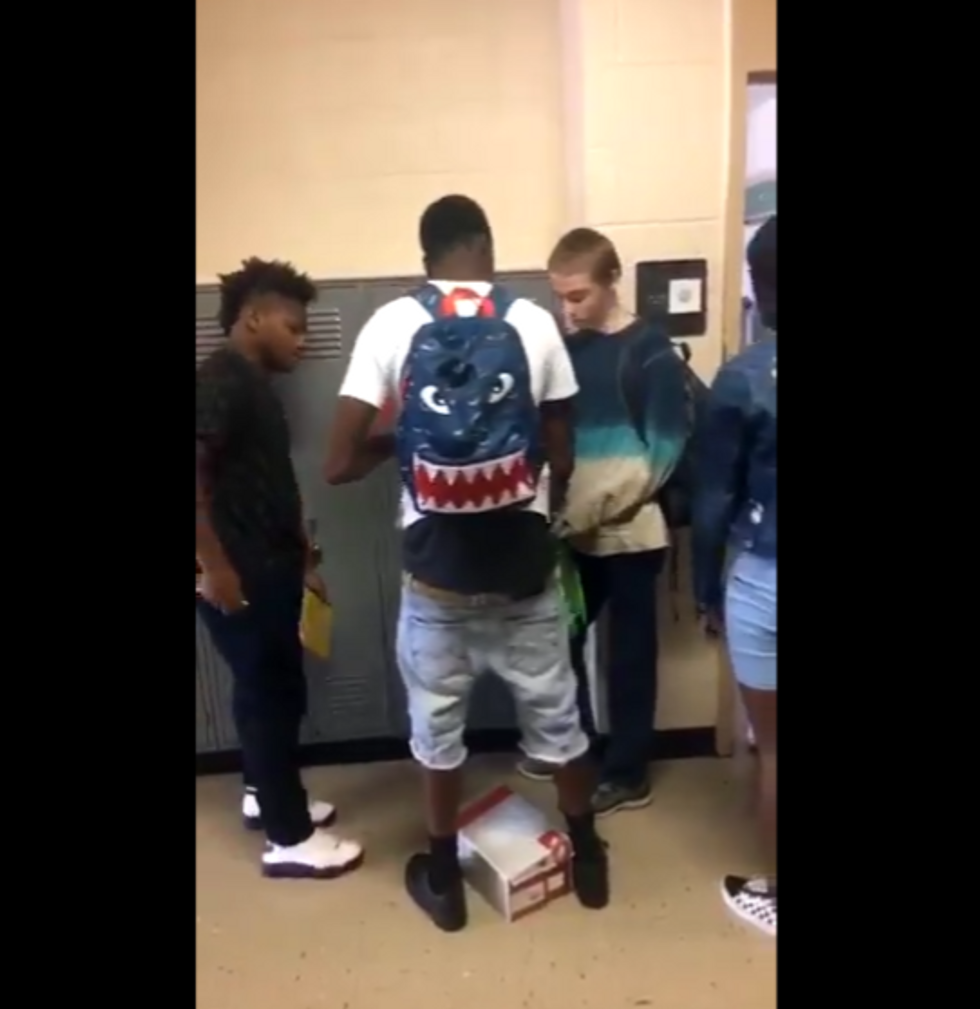 via: Twitter
Freshman, Michael Todd, who moved to the school 3 weeks ago, had been relentlessly picked on by bullies for wearing the same clothes every day.
But 2 of his fellow classmates decided to step in.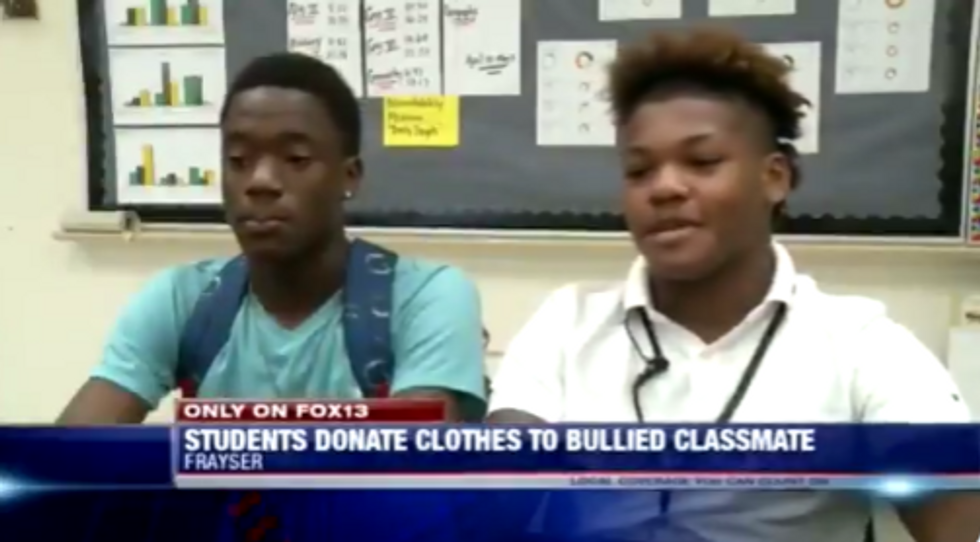 Football players, Kristopher Graham and Antwan Garrett, saw that Michael was getting picked on for his clothes and therefore decided to help him out.
They bought Michael a brand new set of clothes.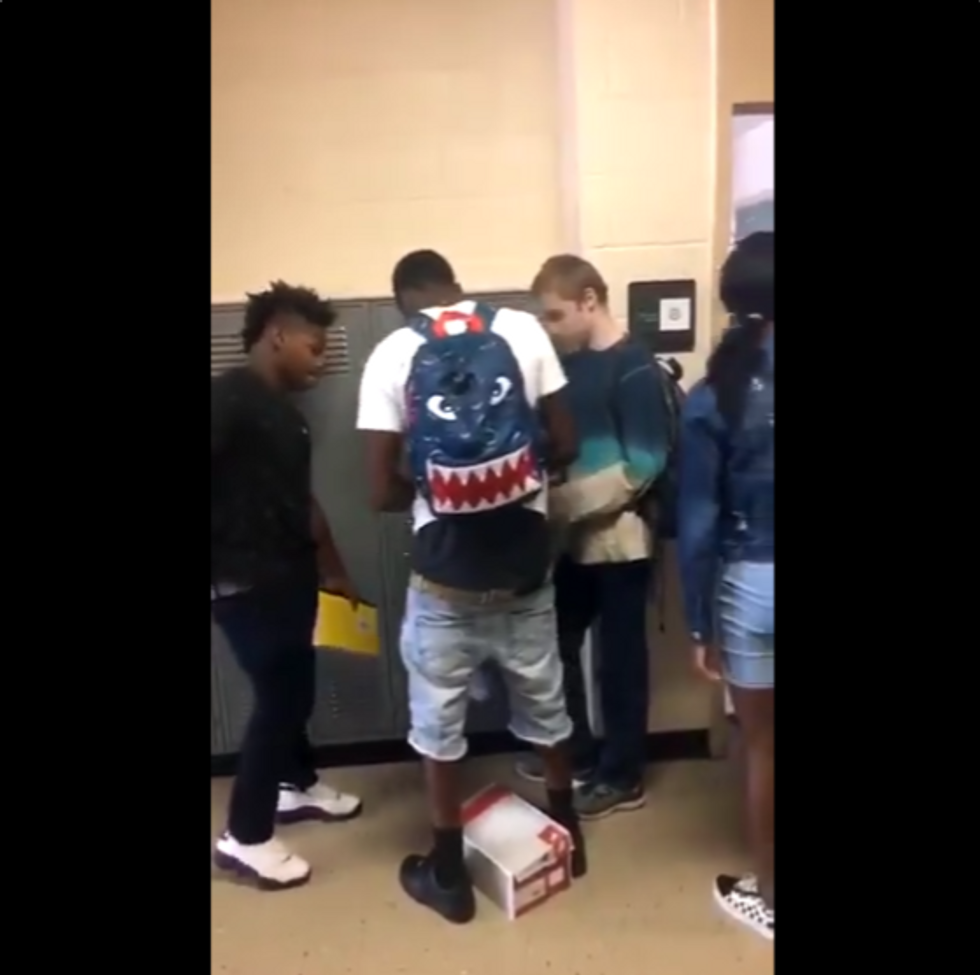 Amazingly, the 2 boys selflessly chipped in to buy Michael some new clothes, as well as donating a few of their own garments.
They even bought him a new pair of shoes.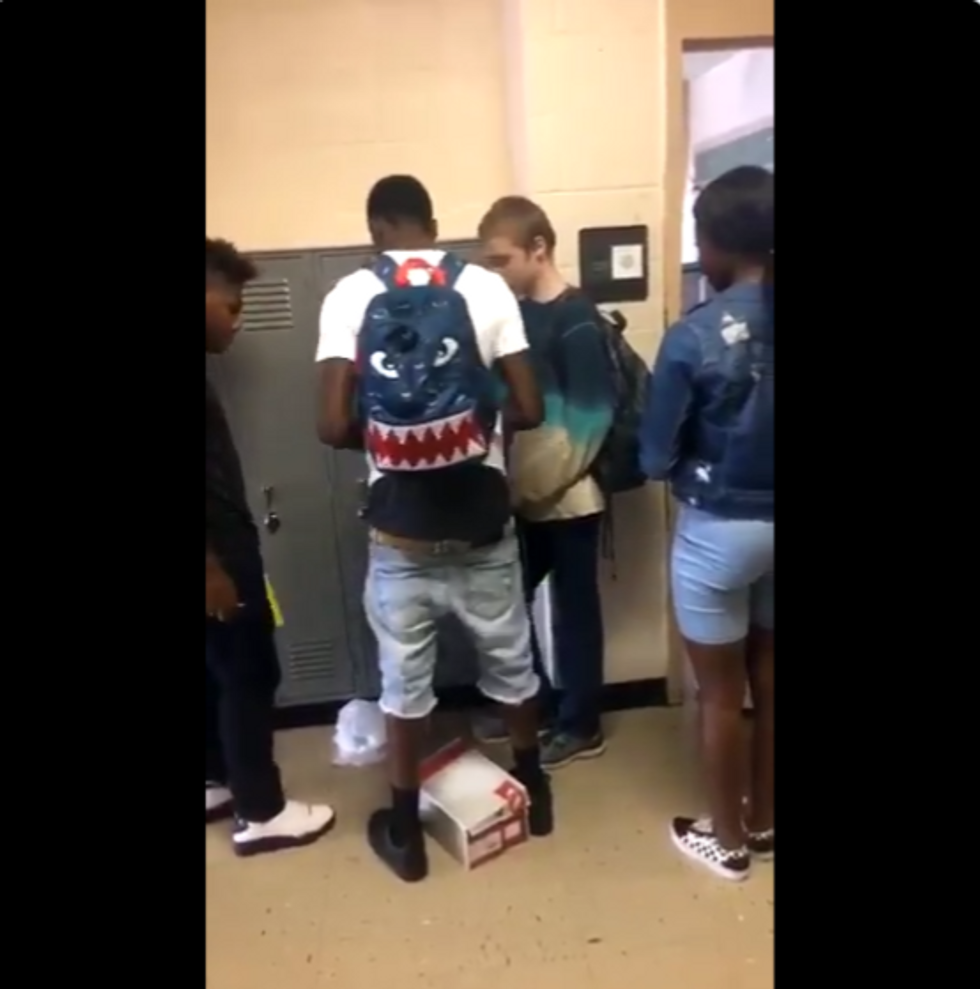 Together the pair emptied out bags, which were filled with an array of shirts, shorts, shoes, and more, much to Michael's surprise.
Michael was left speechless by their kind gesture.
STOP BULLYING: A freshman at MLK Prep was getting made fun of for weeks. He wore the same clothes to school everyda… https://t.co/KRqnOqdJPv

— Alexa Lorenzo (@Alexa Lorenzo)1568144128.0
And he can be seen silently receiving the gifts before shaking their hands at the end of the video. You can watch the boys' amazing act of kindness here.
Michael has expressed his gratitude to the boys.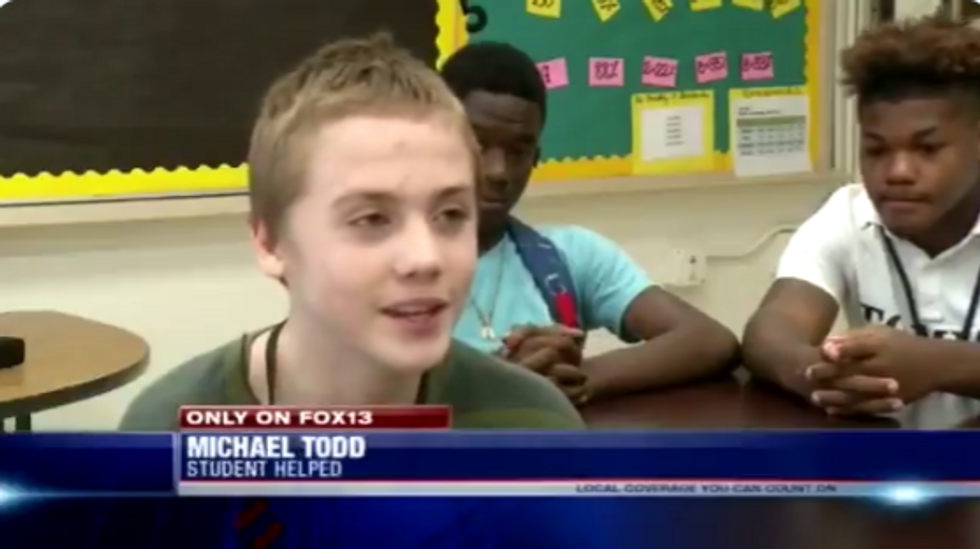 Speaking to
Fox 13
, Michael said that he was "shocked" by the entire thing and thanked the good samaritans for reaching out to him.
The gesture has clearly made a huge difference to Michael.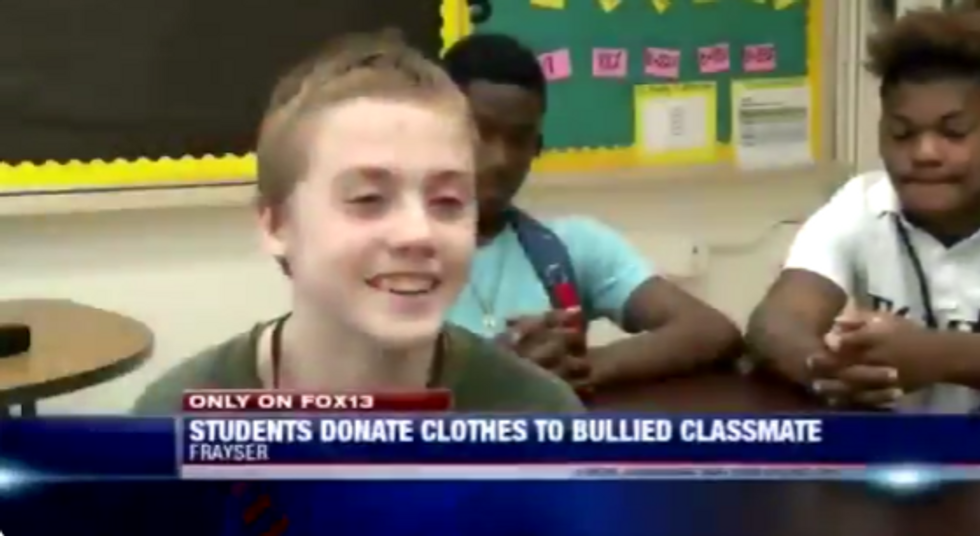 And he said: "It was awesome, the best day of my entire life basically. I was very happy. I was shocked completely. You guys are awesome."
Kristopher felt like he owed Michael an apology.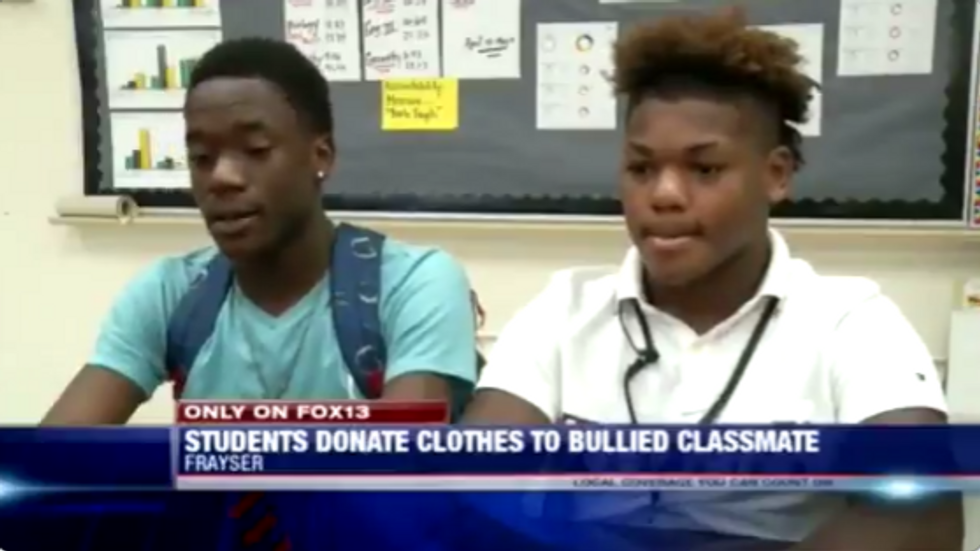 Kristopher told FOX13 reporters that he felt the need to apologize to Michael after laughing at him during class.
He said: "We were in the same third period. I said, 'I apologize for laughing at you and I wanna give something to you to make it up.'"
The teens regretted laughing at Michael.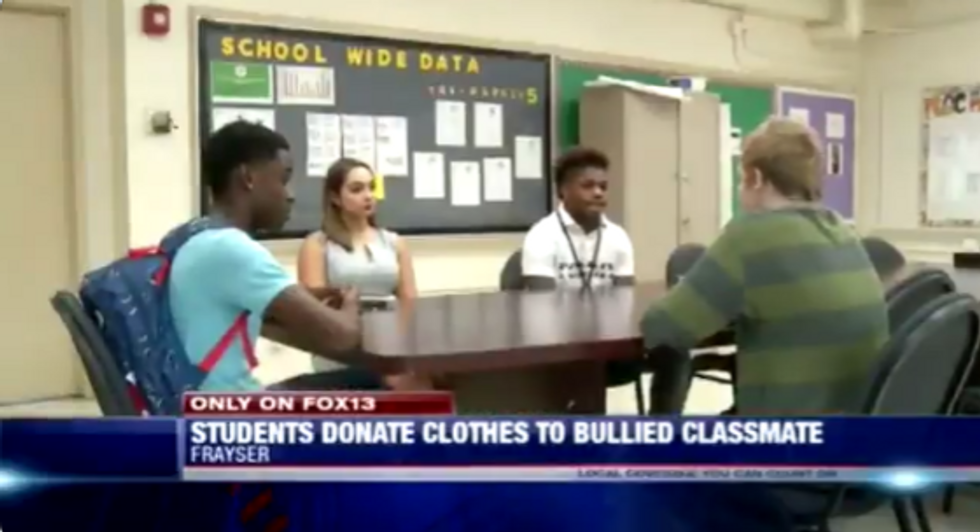 "When I saw people laugh at him and bully him, I felt like I needed to do something," Kristopher continued.
It was an emotional day for all of the boys involved, as Antwan added: "It was a weak moment for me, I was crying."
You can watch their full interview here...
THE MOST INSPIRING STORY💕 "I've been bullied my entire life," the freshman said. But 2 MLK Prep football players… https://t.co/tcwAQCDKz7

— Alexa Lorenzo (@Alexa Lorenzo)1568154924.0
The 3 boys all discuss the incident, and the pure happiness in Michael's face is heartwarming to see.
Bullying is a serious issue.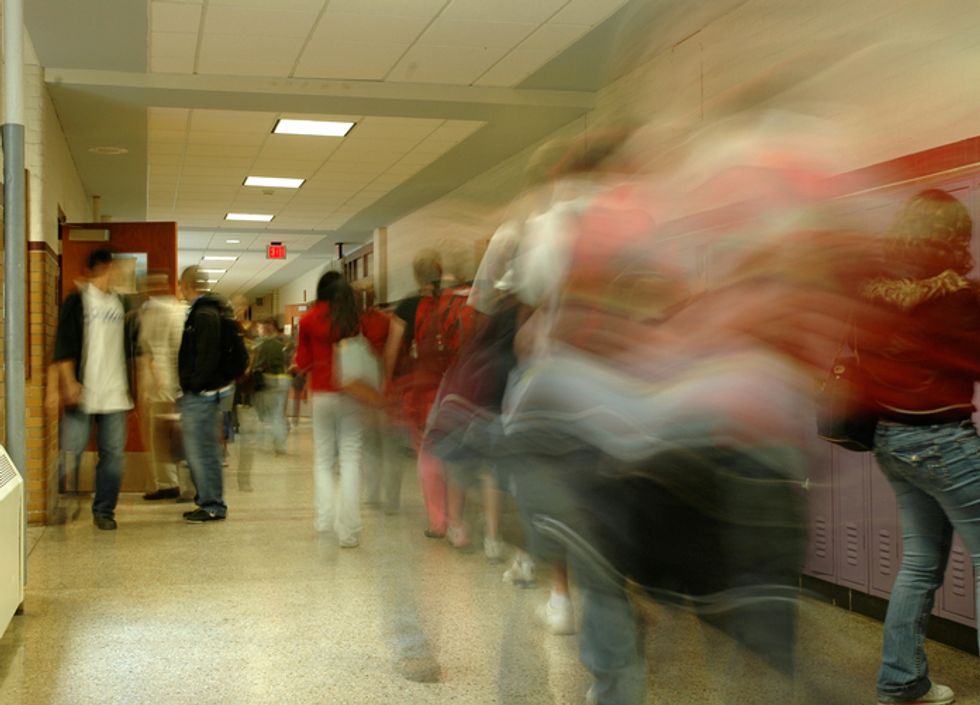 via: Getty
And can seriously damage a person's well being and mental health - Michael was incredibly lucky to have boys like Kristopher and Antwan to raise his spirits. Not everyone is so lucky, however. Some people get bullied relentlessly for years, and never have anyone to stick up for them. And one man had to wait over twenty years to make peace with his former high school bully. Keep scrolling to hear the story of a man who reached out to his victim years later to finally put his wrongs right...