Claudia Conway, the daughter of President Trump's counselor, has announced that she still wishes to be emancipated from her parents... despite the fact that her mother is resigning from the White House.
Will Claudia ever be free from her family?
Kellyanne Conway is best known for her job as the counselor to President Donald Trump...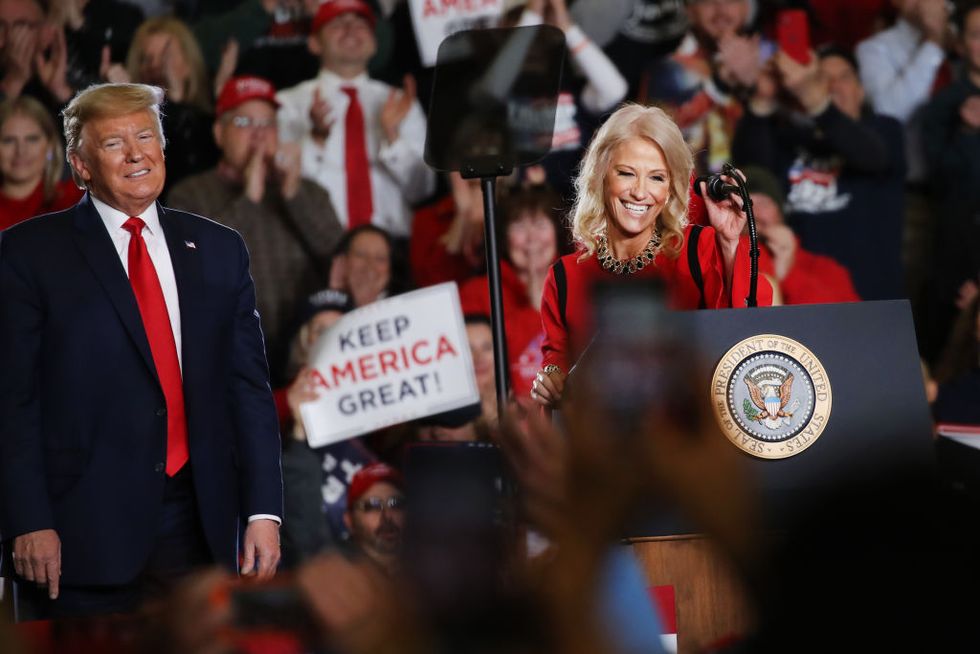 And she has worked for Trump for
a very
long time now.
She has been the President's right-hand woman for years...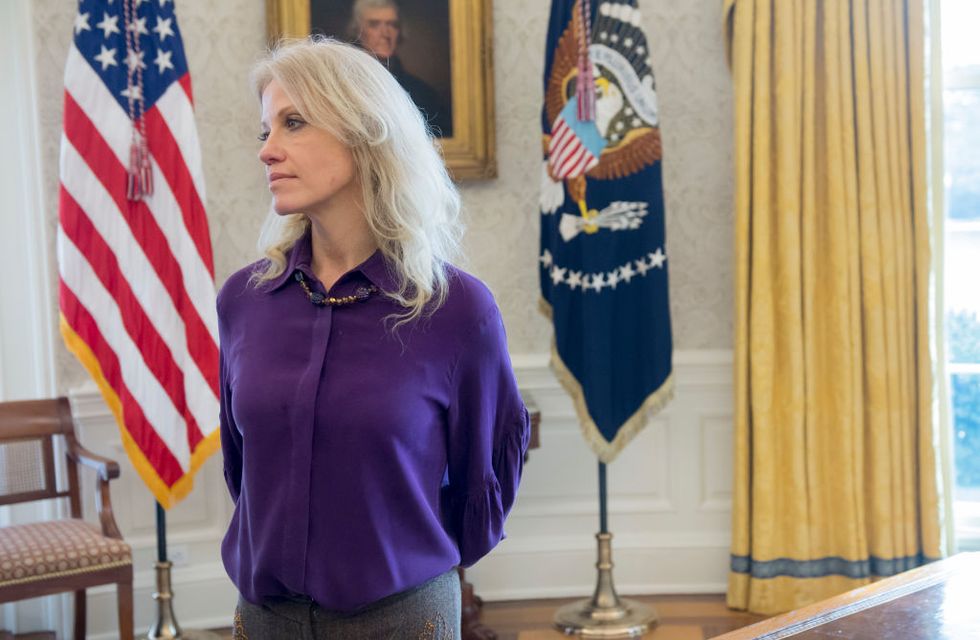 And she has worked her way up in politics by his side, which lead to her to become the first-ever woman to have run a successful U.S. presidential campaign.
But there's been trouble in paradise.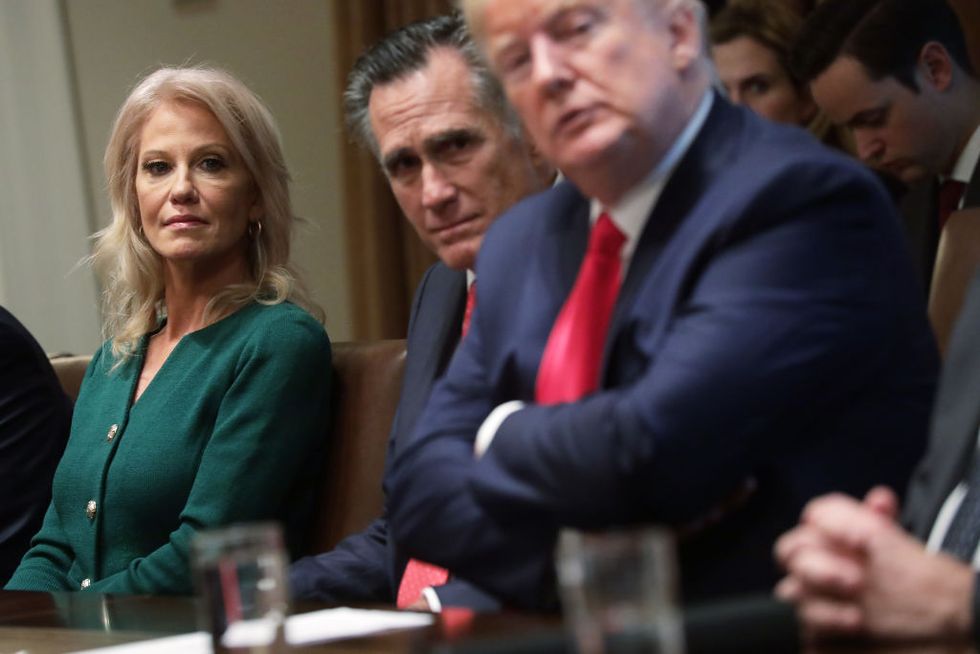 Since the President's inauguration, Kellyanne has been embroiled in a series of controversies; including using the phrase "alternative facts" to discuss a "Bowling Green massacre" that never occurred, and claiming that Michael Flynn had the full confidence of the president hours before he was dismissed.
She then publicly endorsed commercial products associated with the president's daughter, Ivanka Trump...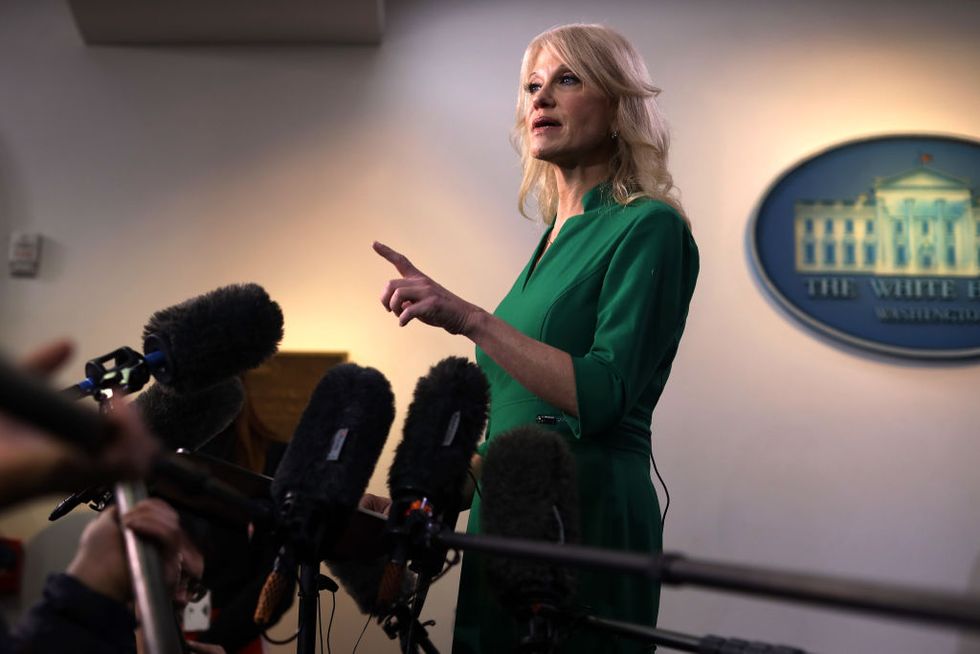 Which lead to members of Congress from both parties to call for an investigation of an apparent ethics violation.
Things haven't been looking good for the successful counselor...
even worse when her fifteen-year-old daughter was thrown into the mix.
Kellyanne shares her daughter, Claudia, and 3 other children with her husband George T. Conway III.
Well, that's a bit awkward!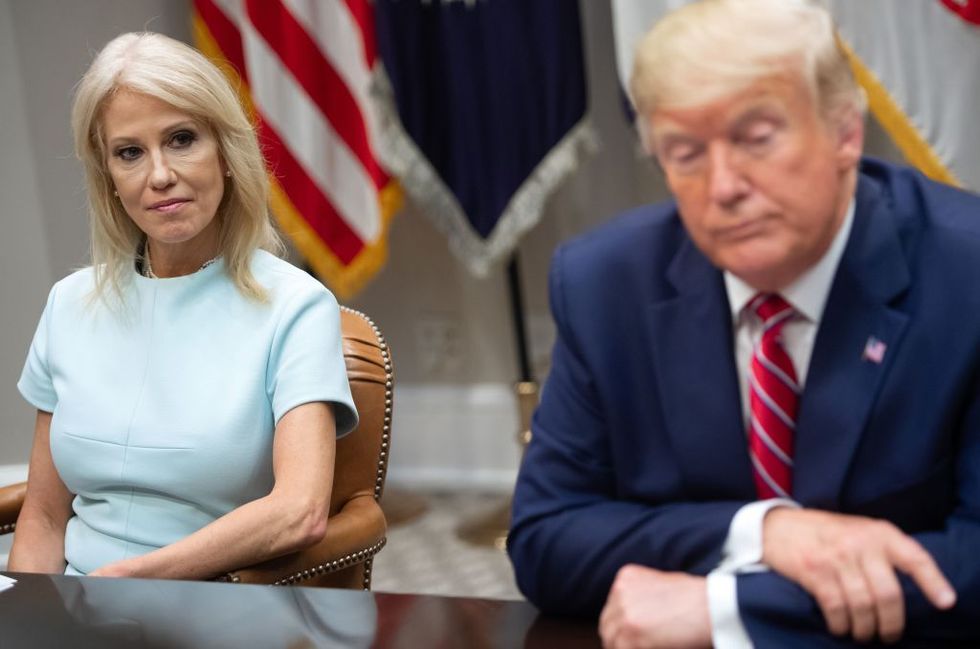 Just
imagine
working directly alongside Donald Trump and being married to someone who publically challenges and slams him for a living... you really can't make these things up.
In similarity to the President, George isn't one to hold back on social media...
"Is Donald Trump fit to serve as the president and commander-in-chief? I can answer that with one word: No."… https://t.co/7Az7kzcZBB

— George Conway (@George Conway)1598127480.0
And he has made a name for himself for repeatedly slamming the President on Twitter... to which he often gets a sour reply. Trump once tweeted back describing George as a "stone-cold LOSER and a husband from hell."
Classy.
Even though Kellyanne and George are still "happily" married...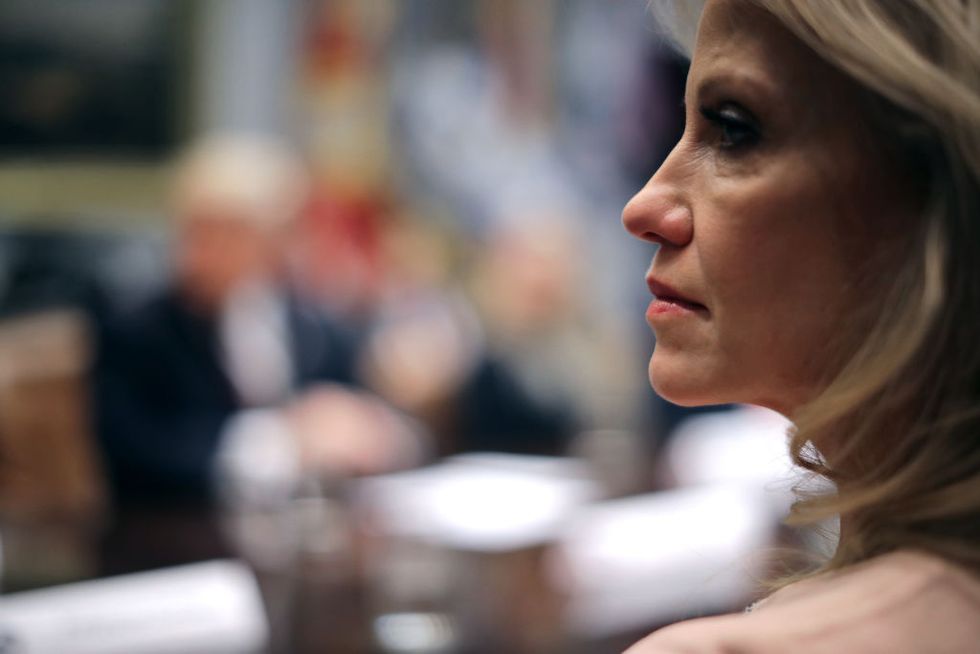 This surely must have had an immense strain on their marriage.
So, what does this have to do with Claudia?
hates President Trump.
Claudia uses her platform to challenge Trump's policies...
But Trump isn't the only person that the teenager publically slams to her followers.
my mother's job ruined my life to begin with. heartbreaking that she continues to go down that path after years of… https://t.co/gBd1imFCiN

— CLAUDIA CONWAY (@CLAUDIA CONWAY)1598147998.0
She has targeted both of her parents in more recent times, claiming that her father "doesn't care about her" and that her mother was "physically abusive" during her childhood.
Kellyanne and George didn't respond to these severe accusations...
I'm Leaving the White House. Gratefully & Humbly. Here is my statement: https://t.co/MpYxVfrY2N God Bless You All.

— Kellyanne Conway (@Kellyanne Conway)1598236077.0
But this week, they each made a shocking announcement: they're both stepping down from their positions to "focus on family."
George has stepped down from the Lincoln Project, which is an anti-Trump organization...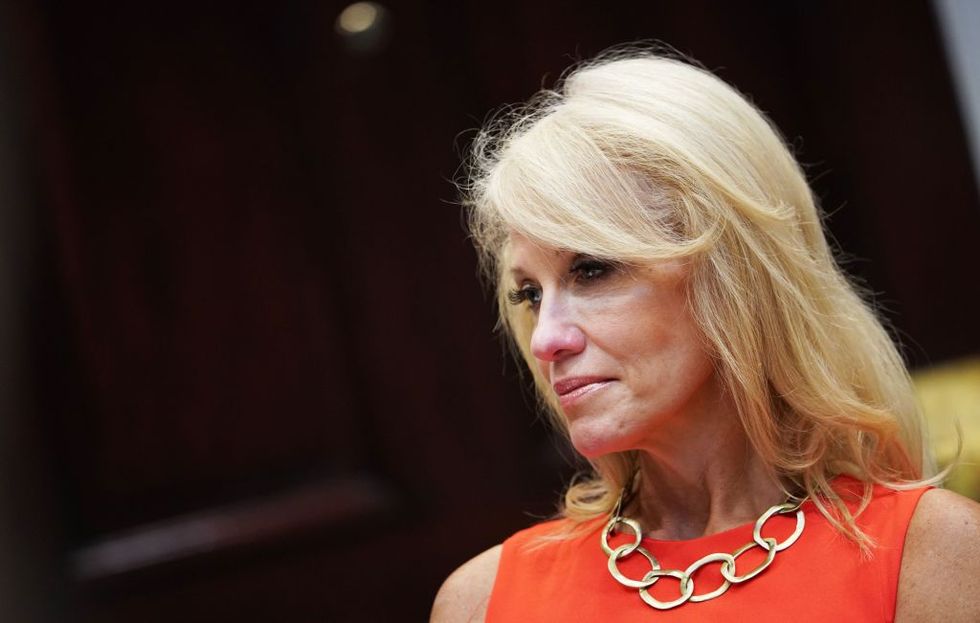 And Kellyanne has formally resigned from her post at the White House. Will this change Claudia's opinion on her controversial parents?
Clearly not!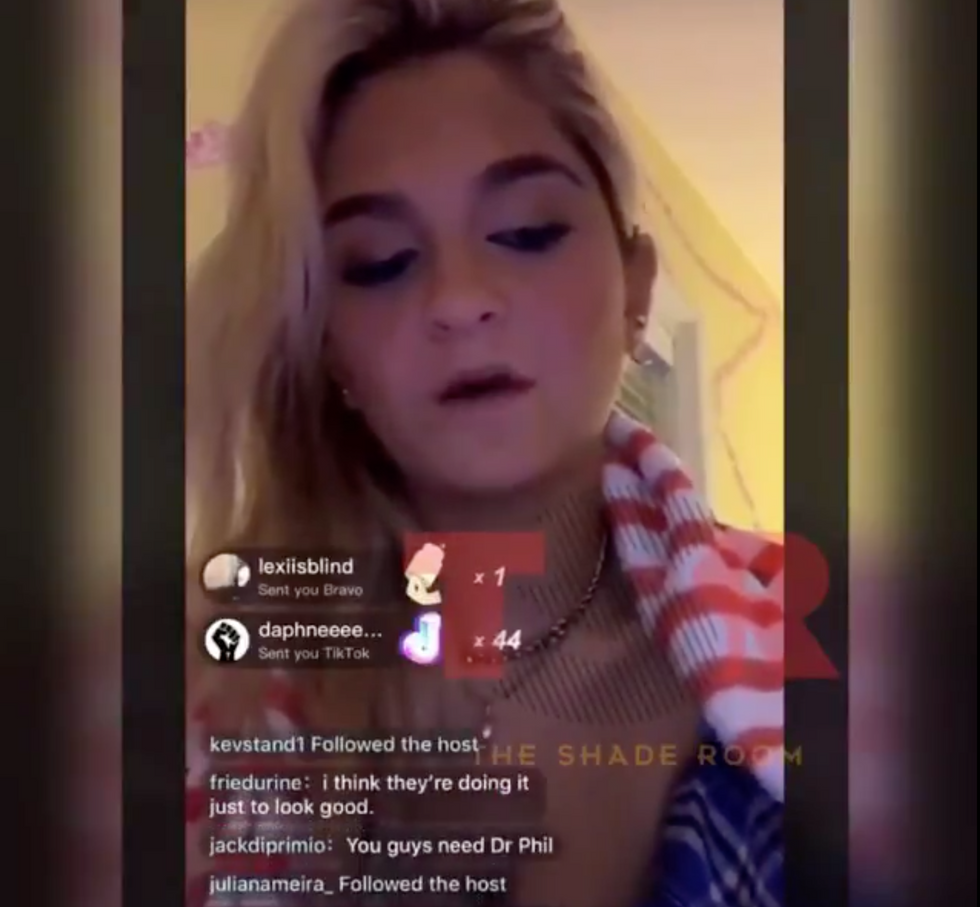 Because Claudia has announced on a TikTok video to her 667,000 followers that she wishes to be emancipated from her family.
Claudia feels that her parent's resignations have come out of fear of her emancipation...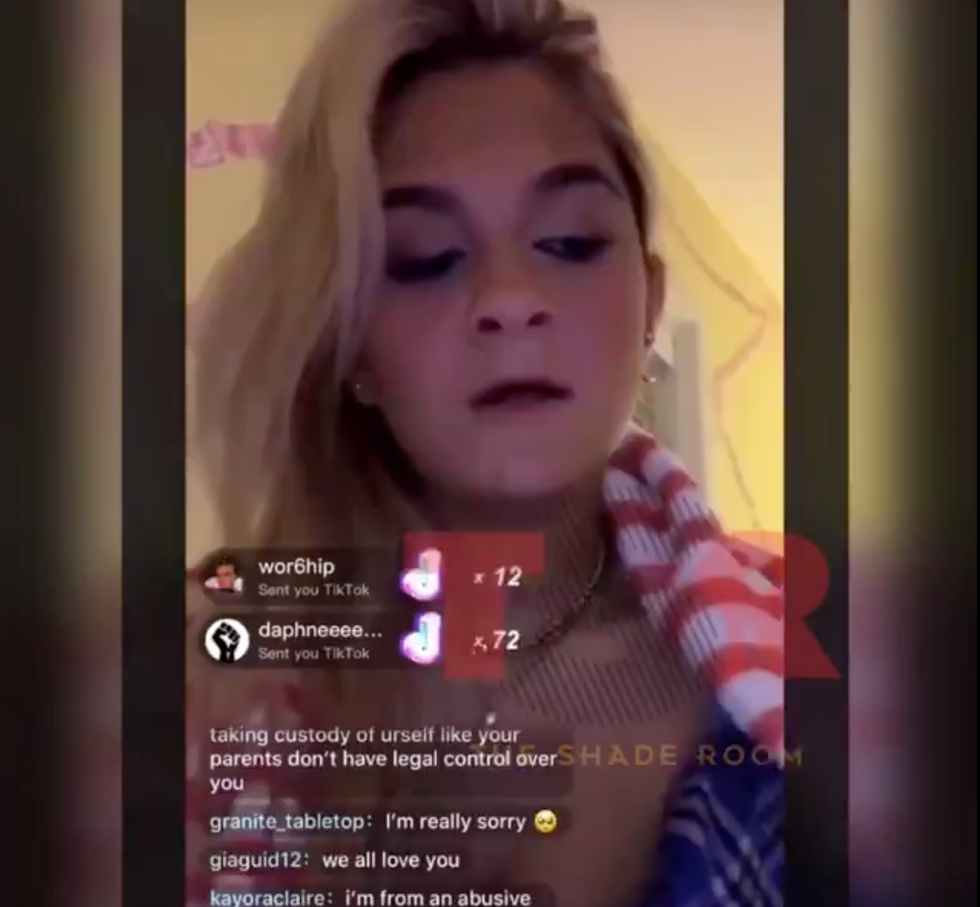 But it hasn't changed her mind. "I just think they're scared that I'm going to emancipate myself, which I am... I'm going to try."
The teenager is deadly serious...
i'm officially pushing for emancipation. buckle up because this is probably going to be public one way or another,… https://t.co/JEVBXEUcE0

— CLAUDIA CONWAY (@CLAUDIA CONWAY)1598147759.0
But there's no doubt that this must be having a huge impact on her mental health...
especially
if her abuse accusations are true.
People are concerned for her wellbeing...
I'm concerned about the welfare & well-being of Claudia Conway. She's 15, but brave enough to speak out. I hope tha… https://t.co/DhTg6kTNW3

— Peter Morley (@Peter Morley)1598284977.0
And when she announced to her followers she is taking a break for her mental health, people began to reach out.
This must be unbelievably difficult for Claudia...
It's disgusting what some people are saying about the fact that Claudia Conway is seeking emancipation and are usin… https://t.co/vS9S2EFlqr

— Mike Sarzo 😷🇺🇲 (@Mike Sarzo 😷🇺🇲)1598274771.0
And there's no denying that whatever she does will be
extremely
public.
Make sure to stay posted for this developing story...
@CNN Here is why #claudiaconway #abuse https://t.co/IdAStbs0uP

— wilson (@wilson)1598247871.0
And we sincerely hope that Claudia is doing okay during this turbulent time.