In what's become a tradition, Coca-Cola serves up a sexy beefcake in its latest commercial. This time around, however, its efforts are both sexy and inclusive...and it doesn't end how you think.
The commercial features two siblings, a brother and a sister, lustily eyeing the dude who's cleaning their pool while sunning his six-pack abs.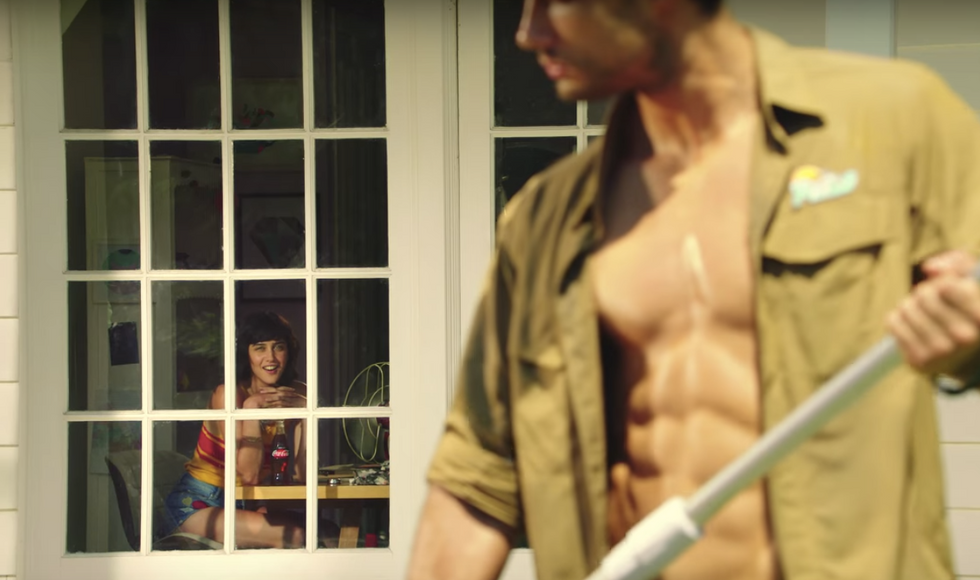 via: YouTube
The siblings both get the same idea — to offer the parched pool boy a refreshing bottle of Coke.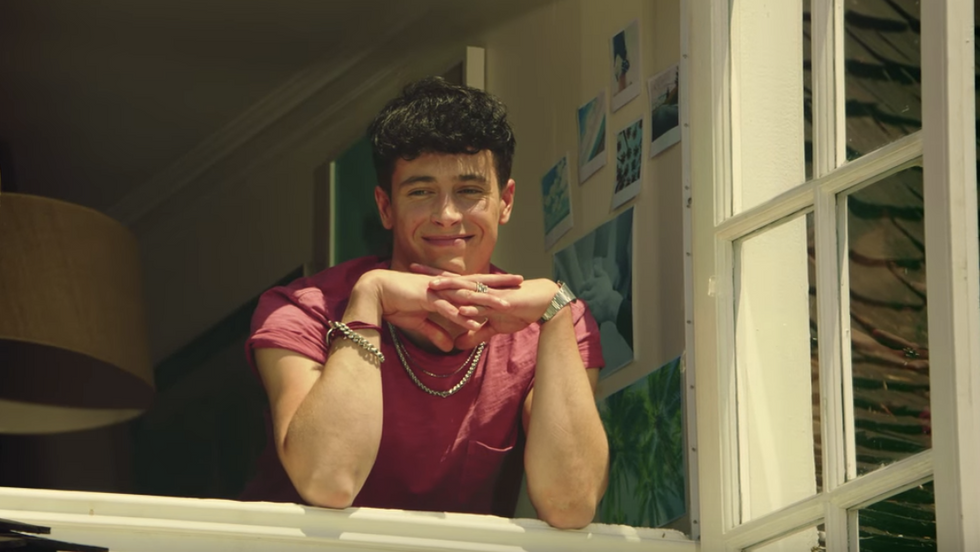 via: YouTube
What comes next is a knock-down, drag-out fight to get to him first, only to find that someone beat them to it.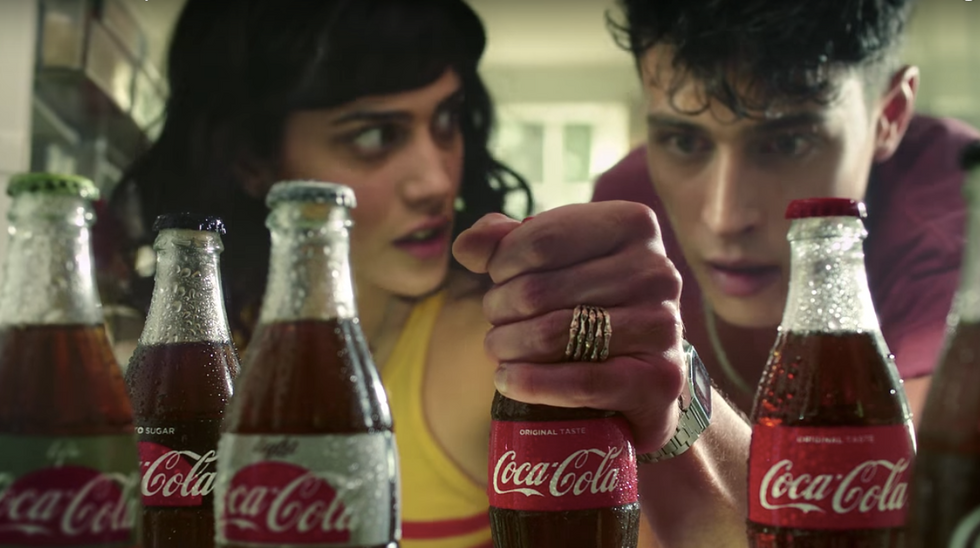 via: YouTube
Spokeswoman Kate Hartman told The Huffington Post that the "Pool Boy" commercial was simply intended as a "human story where Coca-Cola plays a key role in the development of the drama."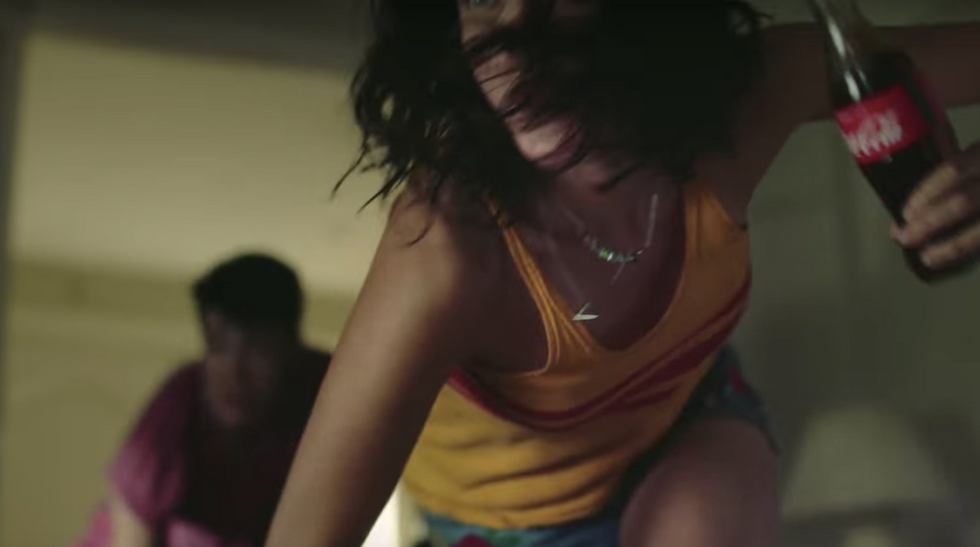 via: YouTube
"The story also includes a wink that touches on our point of view regarding diversity and inclusion," she said. "We are managing culturally relevant messages organically within our spots, not as the main subject of the story, but as subtext."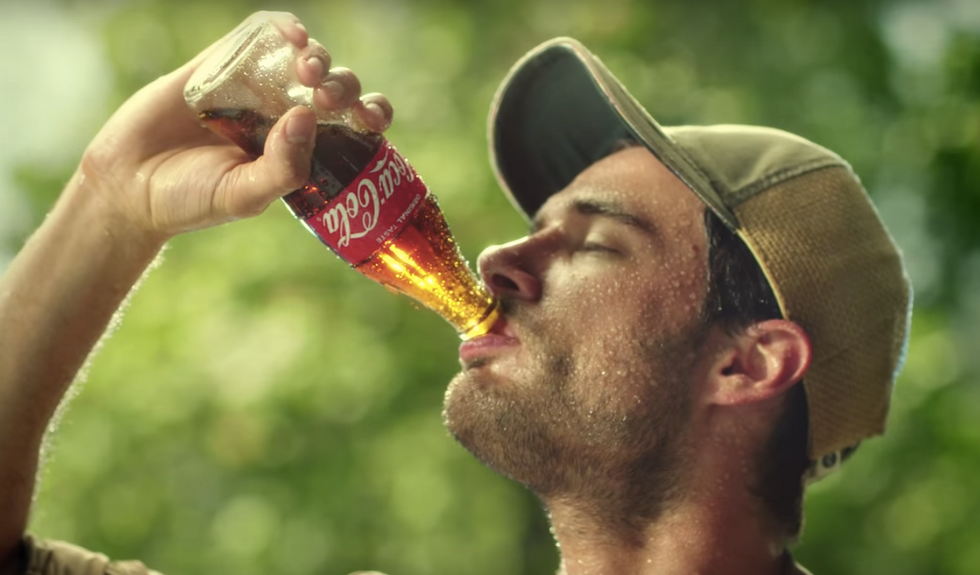 via: YouTube
In other words, the gay character isn't the focus because it's not a big deal, it's just a reflection of reality.
"We strive for diversity, inclusion and equality in our business," Hartman said, "and support these rights in society through our work."
Looks pretty good to me...