In September 2016, Colin Kaepernick's career took a drastic turn after he was seen kneeling during the National Anthem. This year, despite his chances of playing in the NFL being rather slim, it looks like he's doing pretty well off the field...
Colin Kaepernick has been in high demand off the field recently...
Although he still hasn't received a single offer from any NFL club...
How many days has Colin Kaepernick been denied work in the NFL? We're counting. https://t.co/H3vJlOMcPq https://t.co/5jcwgCPyJ6

— KapWatch (@KapWatch)1600348426.0
Kaepernick is now part of something much "greater than football..."
A little bit about Colin Kaepernick...
Kaepernick, born in Milwaukee in 1987, is a former quarterback-turned-activist who is known for his political activism regarding systematic racism against African-Americans.
Kneeling for what he believes in...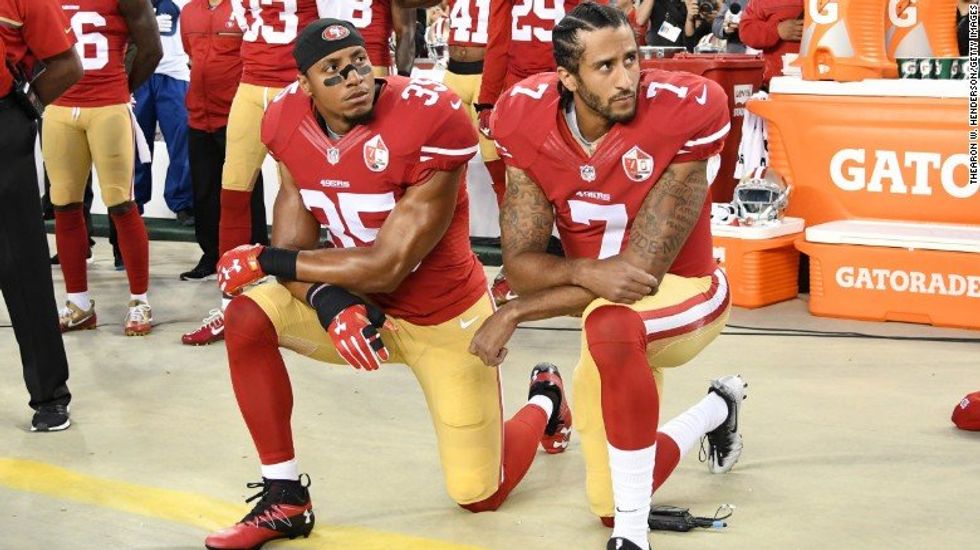 In 2016, during the 49ers third preseason game, Kaepernick began kneeling during the US national anthem prior to games, rather than standing as is customary.
He knelt during the national anthem in protest of police shootings of African-American men and other social injustices faced by black people in the US.
an interview
in 2016, Kaepernick said: "To me, this is something that has to change, and when there's significant change and I feel like that flag represents what it's supposed to represent and this country is representing people the way that it's supposed to, I'll stand."
His kneeling was a sign of respect.
Kaepernick's actions inspired others...
The NFL's response wasn't positive...
Initially, the NFL released a statement claiming that players were only encouraged, and not required, to stand during the national anthem. But, in 2017, Kaepernick became a free agent. No team would offer him a contract, and, in October of that year, he filed a grievance against the league, accusing team owners of colluding to keep him signed.
Yet players still continued to kneel.
This announcement caused even more outrage...
Statement from NFL Commissioner Roger Goodell https://t.co/1Vn7orTo1R

— NFL (@NFL)1527092658.0
If any team members where caught kneeling during the anthem, the team would be fined and the decision would be upon the team leader whether or not they punish that particular player. This did not sit well with the players, nor did it with the rest of America.
Kaepernick was used as the face for Nike's "Just Do It" campaign...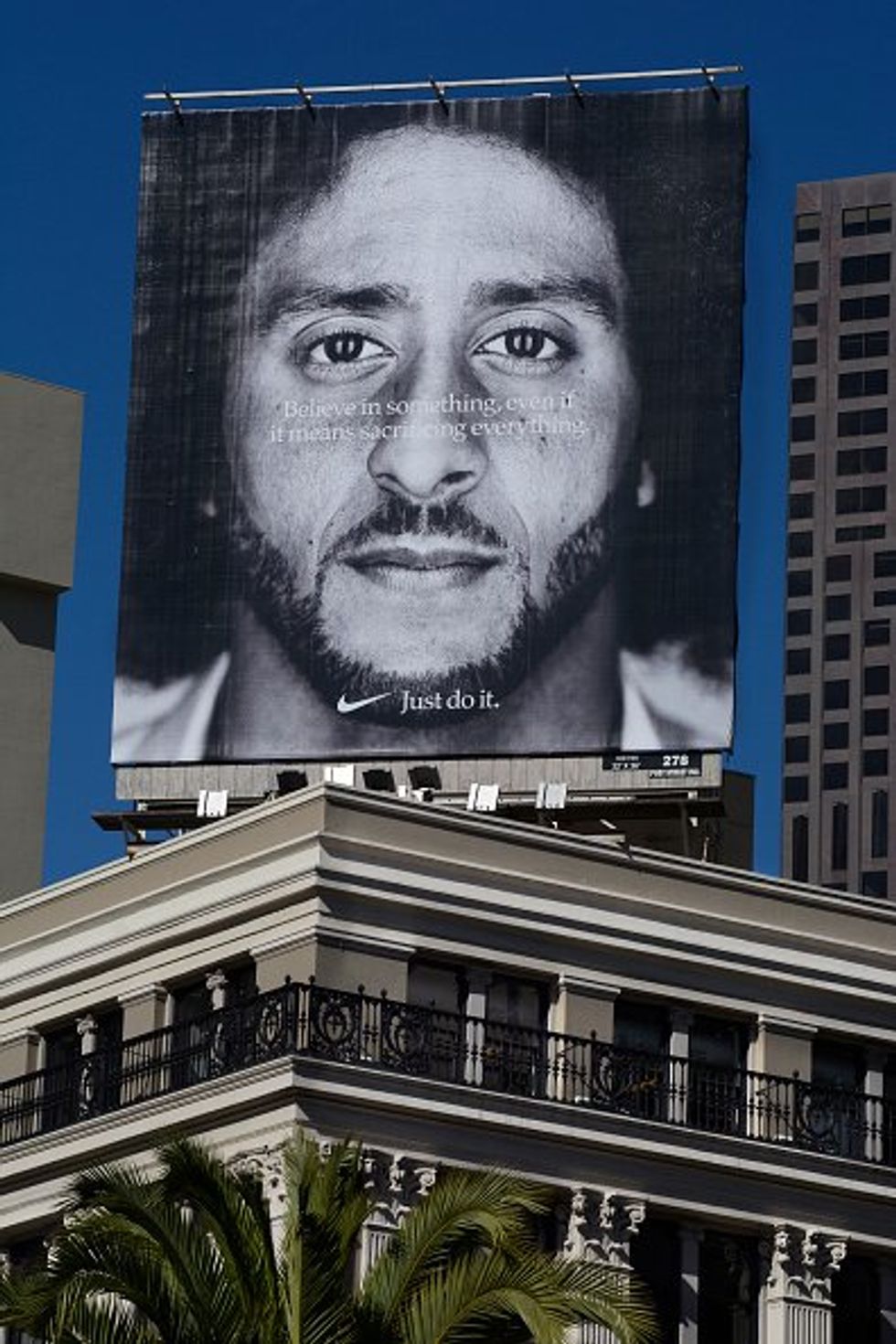 For the thirtieth anniversary of Nike's "Just Do It" campaign in September 2018, Colin Kaepernick was used as the frontman of the global phenomenon, along with the headline: "Believe in something. Even if it means sacrificing everything."
Kaepernick is now endorsed by Nike.
And he has had had a flurry of support from thousands of people all over the world...
Which is clearly growing, as Nike's latest collaboration with Kaepernick sold out instantly.
The limited-edition CK7 jersey went live on its website Thursday morning...

Although fans hardly got a chance to put it in their cart before they all sold out.
The jersey is called the icon 2.0 and has been brought out to mark 4 years since Kaepernick's demonstration in the NFL.
Nike was selling the jersey for $150, which might sound expensive...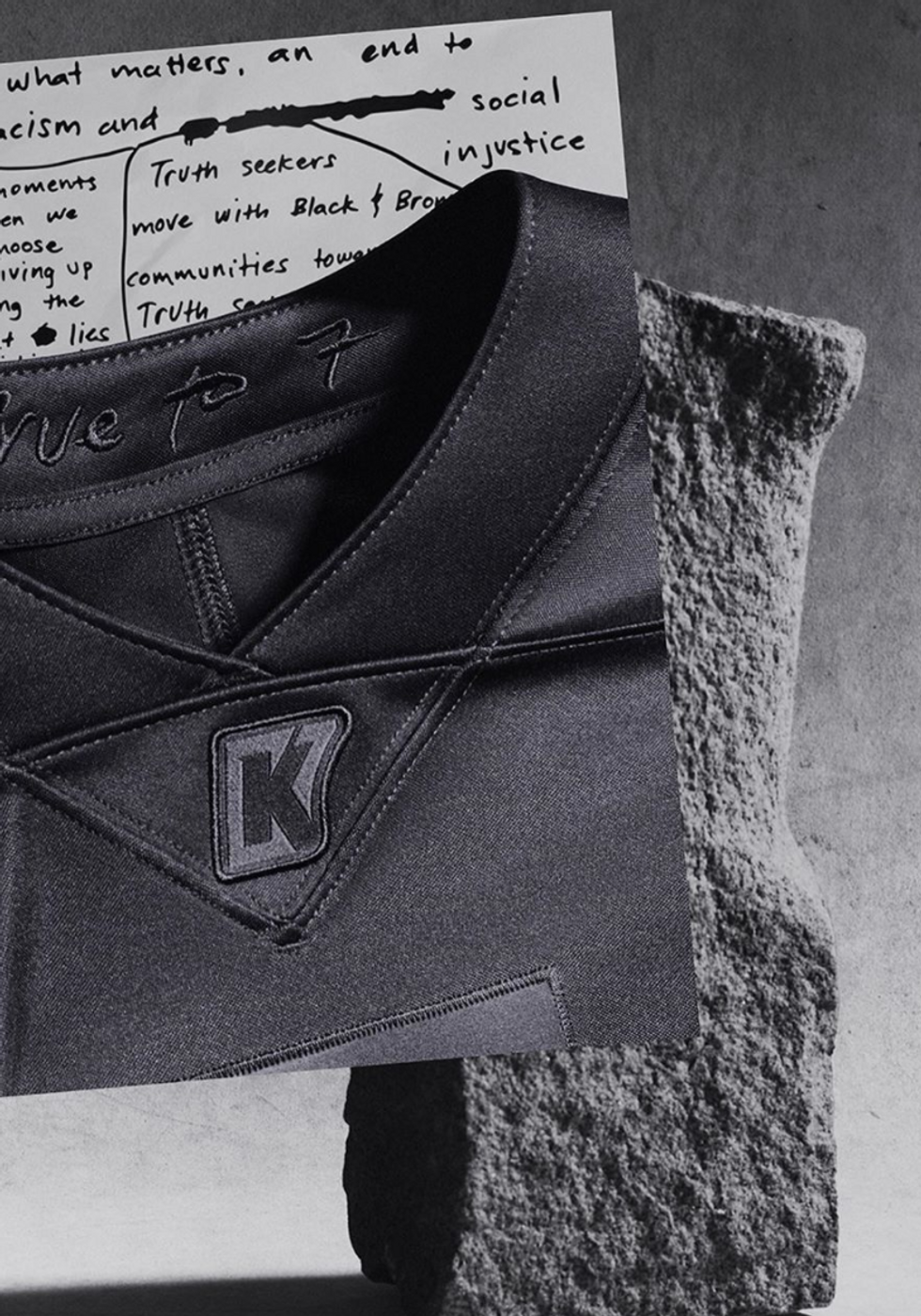 But after flying off the shelves, they were being resold for more than double that price!
One even sold for $400!

$400 to $500 seems to be the price range people are reselling the jersey.
This isn't unusual and has in fact happened with other Colin Kaepernick collaborations, such as the Air Force 1 sneakers back in 2019.
"Since then, the number 7 jersey has become a symbol for advancing the liberation and well-being of Black & Brown communities. Thank you for staying True."

Kaepernick has since been named the
top
free-agent QB in the Madden 2021 video game.
Let's just hope he can get back on the field soon!