It has been announced that Netflix's limited series about Colin Kaepernick will be released on October 29th of this year.
Colin in Black & White will feature 6 episodes and will follow the quarterback's early years in football as he comes of age.
The biopic series was created and produced by Kaepernick himself, as well as Ava DuVernay, and they say it will tackle "the obstacles of race, class and culture as the Black adopted child of a white family."
"I'm excited to share this first peek into a project I co-created with the incomparable Ava DuVernay over the past couple of years," Kaepernick said in a statement about the show.

"I look forward to the world meeting the incredible Jaden Michael, a young actor who plays me during my high school years, just a kid growing up in Turlock, California, who wanted to play ball."

Playing Kaepernick in his pre-NFL days is Jaden Michael, who starred in Vampires vs. the Bronx last year. He'll be joined by on-screen adoptive parents Nick Offerman and Mary-Louise Parker, who portray Rick and Teresa Kaepernick.
Speaking previously about the limited series, DuVernay said in a statement: "With his act of protest, Colin Kaepernick ignited a national conversation about race and justice with far-reaching consequences for football, culture, and for him, personally.
"Colin's story has much to say about identity, sports, and the enduring spirit of protest and resilience. I couldn't be happier than to tell this story with the team at Netflix."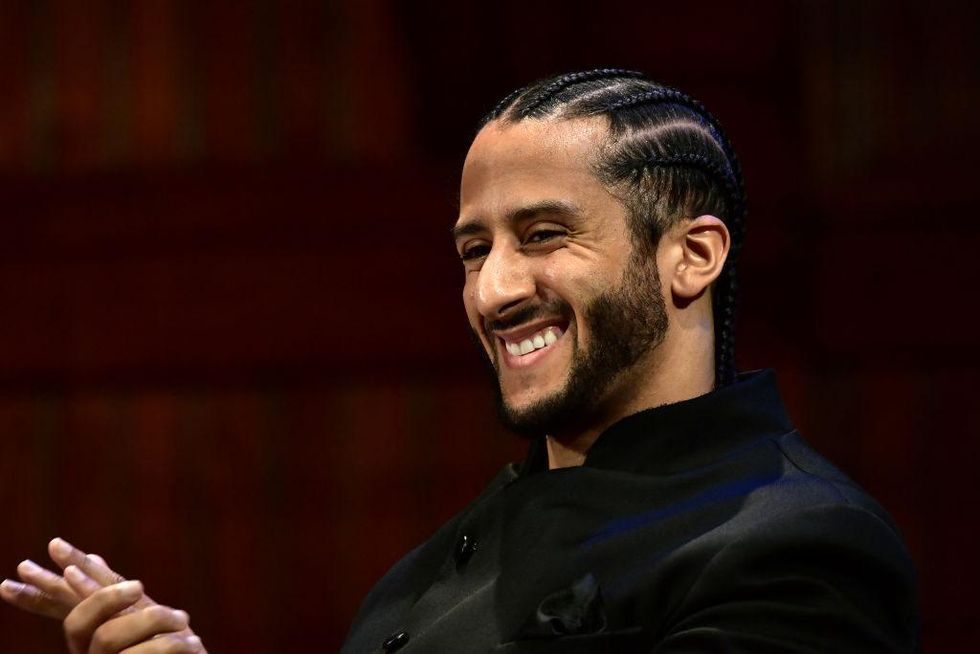 Kaepernick has become a huge figure in not only sports, but also society, after he became an American civil rights activist. Most notably he took a knee during the American national anthem in 2016, protesting police brutality and racial inequality in the country.

From his quotes about the series, it's clear that the football player is keen to shine more of a light on the struggles a young black man must go through in their life.
"Too often we see race and black stories portrayed through a white lens," Kaepernick said when series was announced last year.
"We seek to give new perspective to the differing realities that black people face. We explore the racial conflicts I faced as an adopted black man in a white community, during my high school years. It's an honor to bring these stories to life in collaboration with Ava for the world to see."
It's certainly being hyped up to be an interesting watch.