It's been a year since Nike launched its highly-talked-about ad campaign titled "Dream Crazy," featuring a whole host of sporting sensations including Serena Williams and LeBron James, to highlight how these athletes have defied expectations despite all the hurdles that lay in front of them.
Most notably, the commercial was narrated by and featured former NFL quarterback, Colin Kaepernick, who famously kneeled during the national anthem as a protest against police shootings of African-American men and other social injustices faced by black people in the U.S.
The presence of Kaepernick proved to be a controversial move for the sportswear giant and whipped up quite a media storm.
But, over the weekend, the profound success of the commercial was confirmed when it won the 2019 Emmy for "outstanding commercial," during the event on Sunday night.
Keep scrolling to find out why it was a worthy win...
It's been a year since Nike launched what's possibly it's most controversial campaign to date.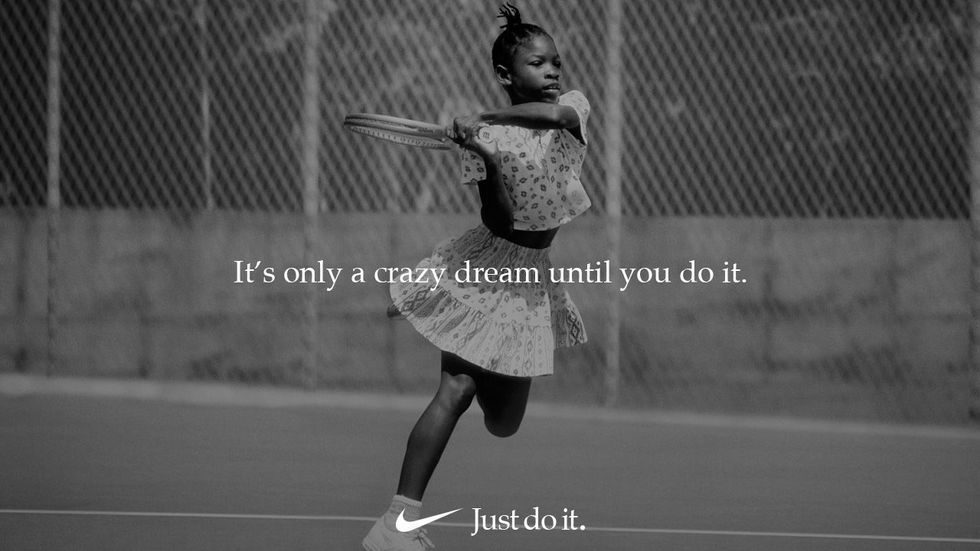 via: Twitter
Titled "Dream Crazy," the commercial aimed to illustrate how so many famous athletes have defied expectations and overcome obstacles to enjoy their sporting success.
It featured many well-known faces.
But there's one sporting star who has become the face of the campaign.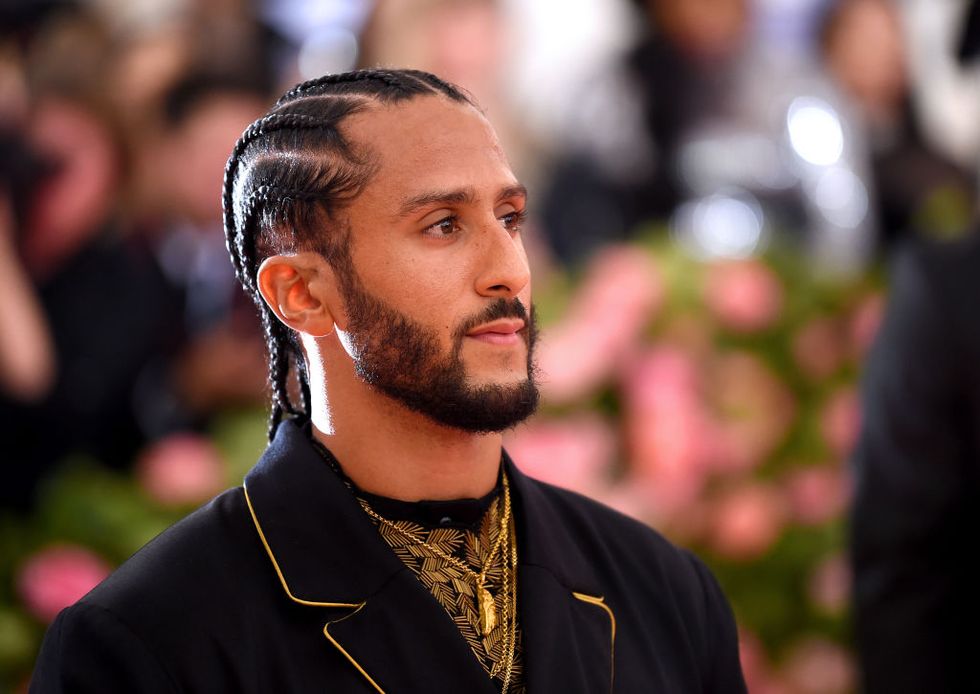 via: Getty Images
Former NFL quarterback, Colin Kaepernick, narrated the commercial and somewhat become the poster boy for the campaign... and one of the
main
reasons that it whipped up such a media storm.
Kaepernick is a sporting star turned activist.
But, in 2016, he started to protest against the social injustices faced by black people in the U.S.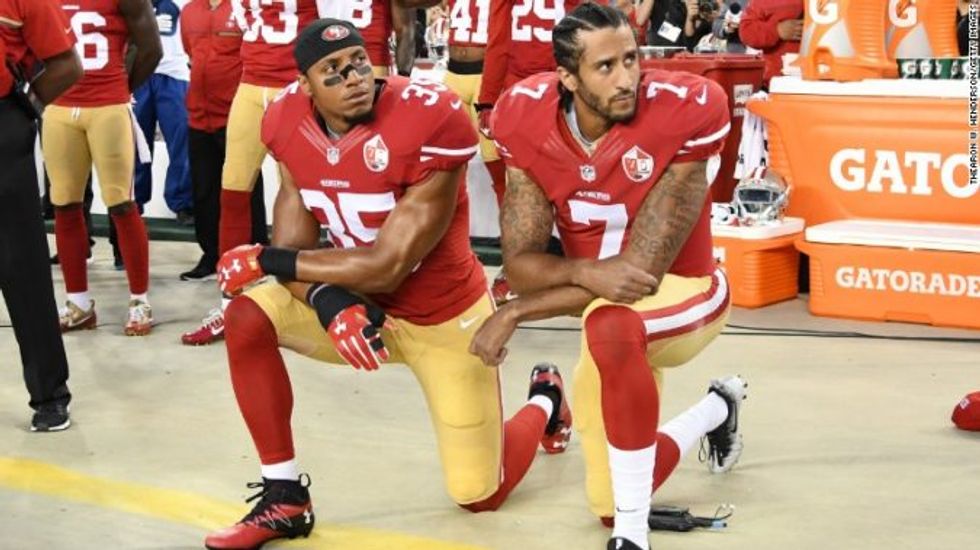 via: CNN
During the 49ers third preseason game, Kaepernick began kneeling during the U.S. national anthem prior to games, rather than standing as is customary, as a way of protesting police shootings of African-American men and other social injustices.
This act of protest was a sign of respect.
interview
, Kaepernick said that he "couldn't show pride in a flag for a country that oppresses black people and people of color." He opted for kneeling over sitting, however, as a sign of respect for the men and women who fight for the United States.
And many followed in his footsteps.
But his protest essentially led to him getting blacklisted from professional football.
This sparked a wave of outrage...
Then, Kaepernick became the face of a global Nike campaign...
Some even took it upon themselves to destroy their Nike attire.
Our Soundman just cut the Nike swoosh off his socks. Former marine. Get ready @Nike multiply that by the millions. https://t.co/h8kj6RXe7j

— John Rich (@John Rich)1536015769.0
Erm, you
do
realize that Nike already has your money? So it literally makes no difference.
And, as you'd probably expect, President Trump was among those criticizing the commercial.
He made his feelings on the kneeling protest very clear when he tweeted this: "Just like the NFL, whose ratings have gone WAY DOWN, Nike is getting absolutely killed with anger and boycotts. I wonder if they had any idea that it would be this way? As far as the NFL is concerned, I just find it hard to watch, and always will, until they stand for the FLAG!" He then followed it up 2 days later with a simple "What was Nike thinking?"
All in all, the campaign got people talking.
"I'm wearing Nike tonight to tell them how proud I am of them for supporting Colin Kaepernick and his protest again… https://t.co/L8wscbIiOo

— BLACK GIRLS ROCK! (@BLACK GIRLS ROCK!)1537287277.0
So much so that Nike's Instagram numbers increased by tens of thousands following the ad's premiere in September 2018, with the company since putting out more ads in the series, including one specifically for the Women's World Cup. And, this year, it was nominated for a 2019 Emmy Award for "Outstanding Commercial" completing alongside entries from Apple, Netflix, and Sandy Hook Promise - an organization against gun violence.
...And it won.
Believe in something. Even if it means sacrificing everything. #JustDoIt https://t.co/x5TnU7Z51i

— Colin Kaepernick (@Colin Kaepernick)1536167481.0
Remarkably, the controversial commercial took home the prize at the event on Sunday night. An even louder statement against those who initially called out the powerful campaign when it was first launched last year.
Once again, there were mixed responses to the win.
@CNN It was by far the best commercial I have seen in years, inspiring and motivational, people need to put their feelings about him aside.

— Ken-Scott Smith (@Ken-Scott Smith)1568626976.0
Many were thrilled to see the commercial gain even more praise, others remained just as annoyed as the day the ad launched. Want to read more about Kaepernick's relationship with Nike? Keep scrolling to find out about how he managed to convince the brand to halt their plans in launching U.S. flag-themed sneakers.