There's no doubt that this year's presidential election has spawned some surprisingly hilarious moments so far.
But one comedian's viral skit about a recent Trump rally might have just taken the winning spot…
During the first presidential debate, Trump and Biden's bickering prompted many to compare the spectacle to The Real Housewives… with some even calling for Andy Cohen to moderate.

One of the main moments of the first presidential debate that sent the internet into a complete and utter frenzy was the back and forth between Trump and Biden, which eventually led Biden to tell Trump to shut up.

During the first presidential debate, in response to a question asked about Trump's beliefs regarding the effectiveness of wearing masks, the president took a swipe at Biden. "I don't wear masks like him," Trump said. "Every time you see him, he's got a mask. He could be speaking 200-feet away from — and he shows up with the biggest mask I've ever seen." Well, the internet found the whole thing hilarious…

Because who could forget the infamous fly? When a fly landed on Mike Pence's head (for a very long time) during the vice presidential debate, Twitter went crazy.

During the vice-presidential debate, many thought Harris stole the show with her no-nonsense facial expressions.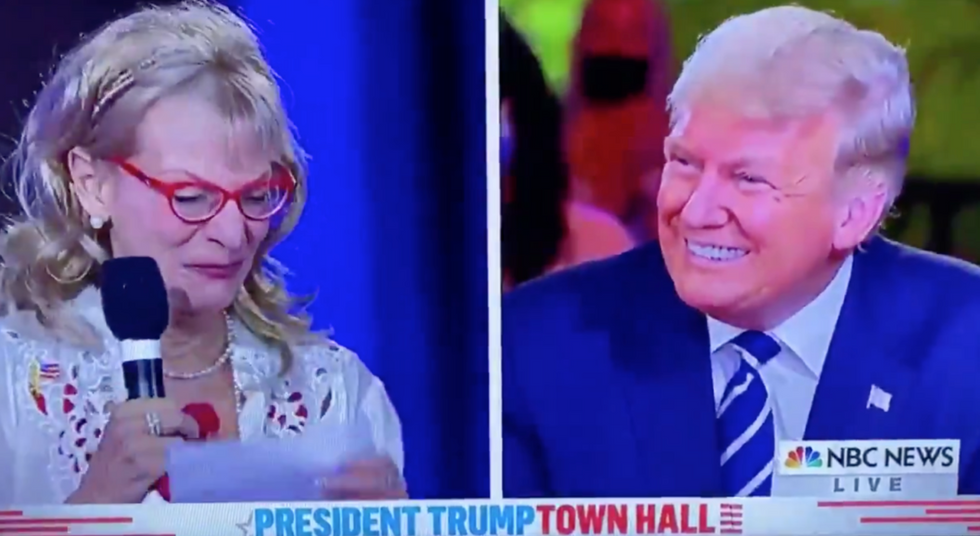 During Trump's NBC forum, the internet was left horrified after a woman, who was pulled up from the crowd, called Trump handsome before asking him a question. "Good evening, Mr. President! I have to say, you have a great smile!"

For more on the upcoming election, scroll on for the photos that show what this election has really been like…