At this point, it's really getting exhausting. It seems we can't go one day without news of more allegations of sexual harassment or assault within a variety of industries. It started with an exposé by the New York Times about movie producer Harvey Weinstein and his abominable decades-long habit of sexually harassing and abusing women. From there, it spiraled. James Toback, Kevin Spacey, Dustin Hoffman, Brett Ratner — the list continues.
Now, there's a new name to add to it: comedian Louis C.K.
The New York Times just published another exposé revealing the true nature of one of the entertainment industry's biggest names.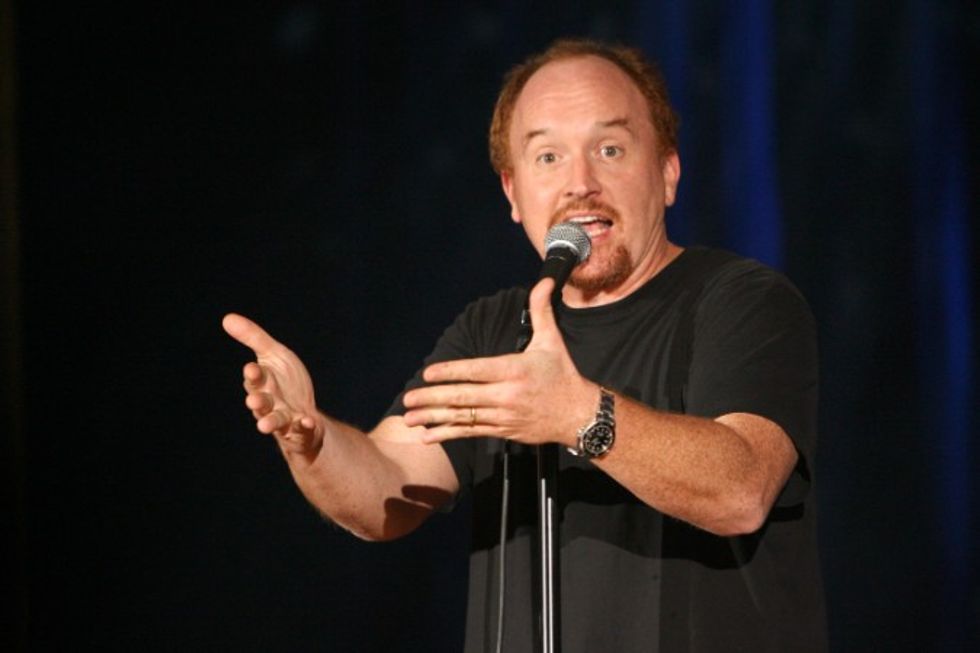 via: Getty
According to the
New York Times article
, five women are claiming that C.K. crossed a line into sexual misconduct. In one account, comedians Dana Min Goodman and Julia Wolov joined C.K. in his hotel room for a nightcap after a late-night show. When they got there, C.K. asked if he could take out his penis. "And then he really did it," Goodman said. "He proceeded to take all of his clothes off, and get completely naked, and started masturbating."
That's not the only time C.K. tried that particular move.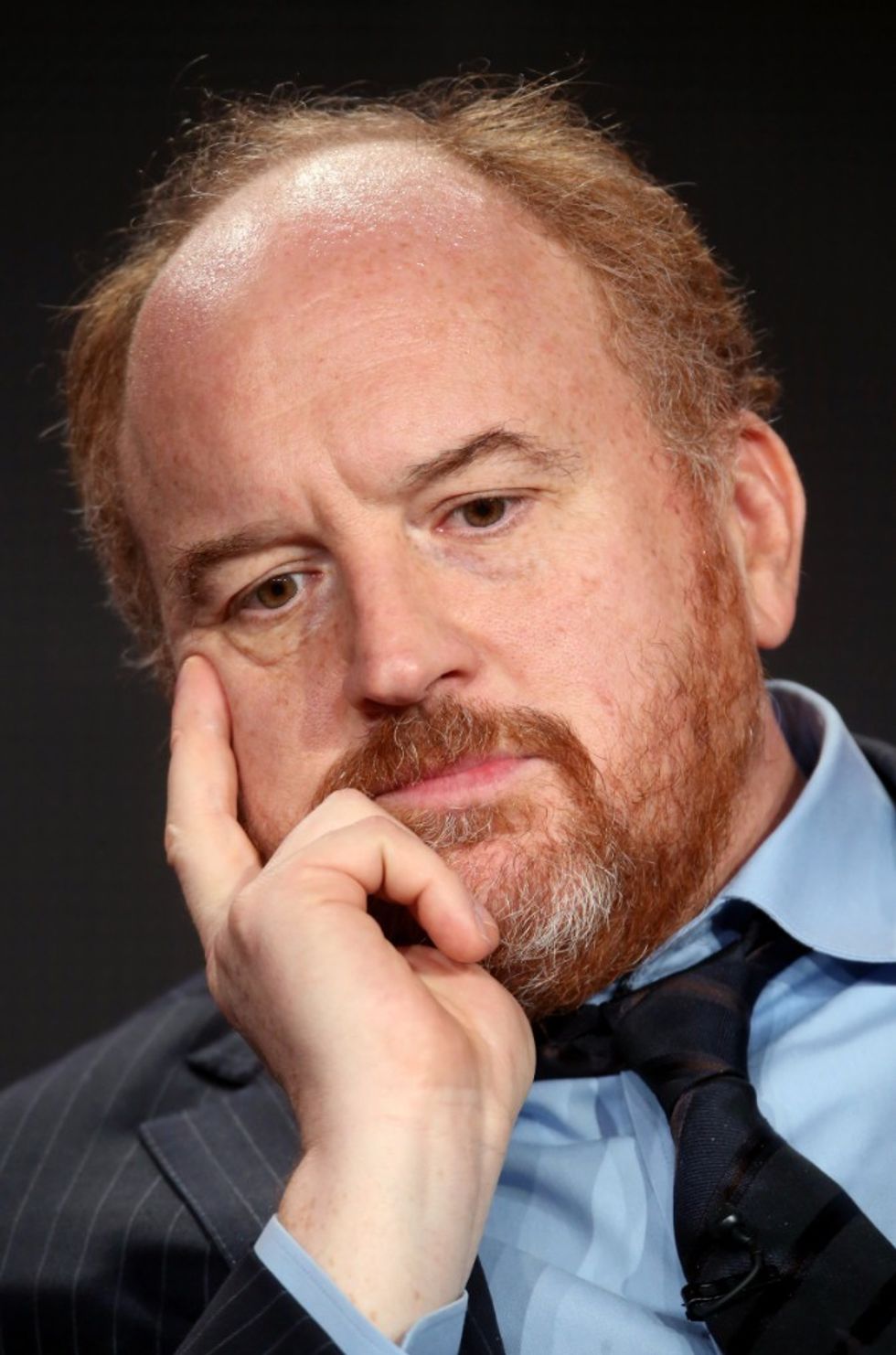 via: Getty
A woman named Abby Schachner said she spoke on the phone with C.K.back in 2003. During the conversation, he began telling her about his sexual fantasies. Suddenly, she realized C.K. was masturbating on the other end of the line. Rebecca Corry, a comedian who appeared in a television pilot with C.K., said that C.K. asked whether he could masturbate in front of her. She declined. Yet another woman, who chose to remain anonymous, says that she was in her early 20s when C.K. asked her repeatedly to watch him masturbate. She went along with it at the time but later said, "It was something that I knew was wrong... I think the big piece of why I said yes was because of the culture. He abused his power."
These rumors have been swirling around C.K. for years, but now, the landscape has changed, and women are coming forward with specifics.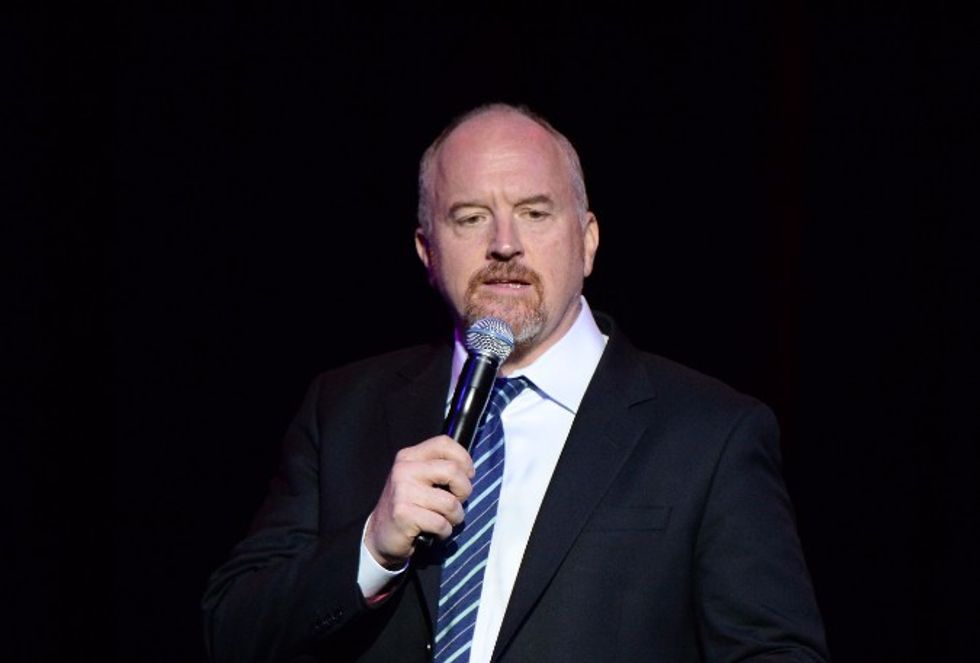 via: Getty
It seems as if the allegations against Harvey Weinstein have had far-reaching effects throughout the entertainment industry — and the world. After Weinstein's actions were revealed to the public, the #MeToo campaign took over Twitter and victims of sexual harassment and assault stepped forward with their own stories. C.K. is finally seeing some consequences for his actions. Earlier today, it was announced that the premiere for his new film, 
I Love You, Daddy
was canceled in anticipation of the New York Times' exposé. We have a feeling this is just the beginning of the bad news for Louis C.K. Good.