Dressing up for Halloween is all fun and games - until you're called in to do some important work. Such was the experience of Congresswoman Katie Porter. Porter got into the festive spirit this year with a rather excellent Batgirl costume. But when a vote about the Financial Services Committee was called, she ended up in a rather awkward situation.
As most people know, what you wear has absolutely no impact on how well you can do your job. But many rather tightly wound Republicans took to Twitter to criticize Porter's choice of attire. Luckily, many Twitter users stood up for the look. Hey, if you can't enjoy Halloween then we're in bigger trouble than we thought.
For many of us, Halloween is a favorite time of year.
For fans of all things spooky, it's basically another Christmas. From scary movies to tasty seasonal treats, there's a lot to love.
And the best thing about Halloween?
has to be the costumes. From carefully putting together your own to seeing what amazing looks the celebs pull out of the bag, Halloween is truly a feast for the eyes.
However, sometimes a costume is less of a hit.
If you misjudge the situation, you can end up feeling a little bit awkward about your choice of spooky attire.
Although sometimes these stories are pretty funny.
Tbt to Halloween when I dressed as the babadook but my friend's house had more of a grown ups drinking wine vibe https://t.co/PoGKUFeLLw

— Katie Dippold (@Katie Dippold)1467310961.0
This Tweet of a lady who 
badly 
misjudged the vibe of a Halloween dinner party continues to delight year after year.
And things can be even trickier when there's a job involved.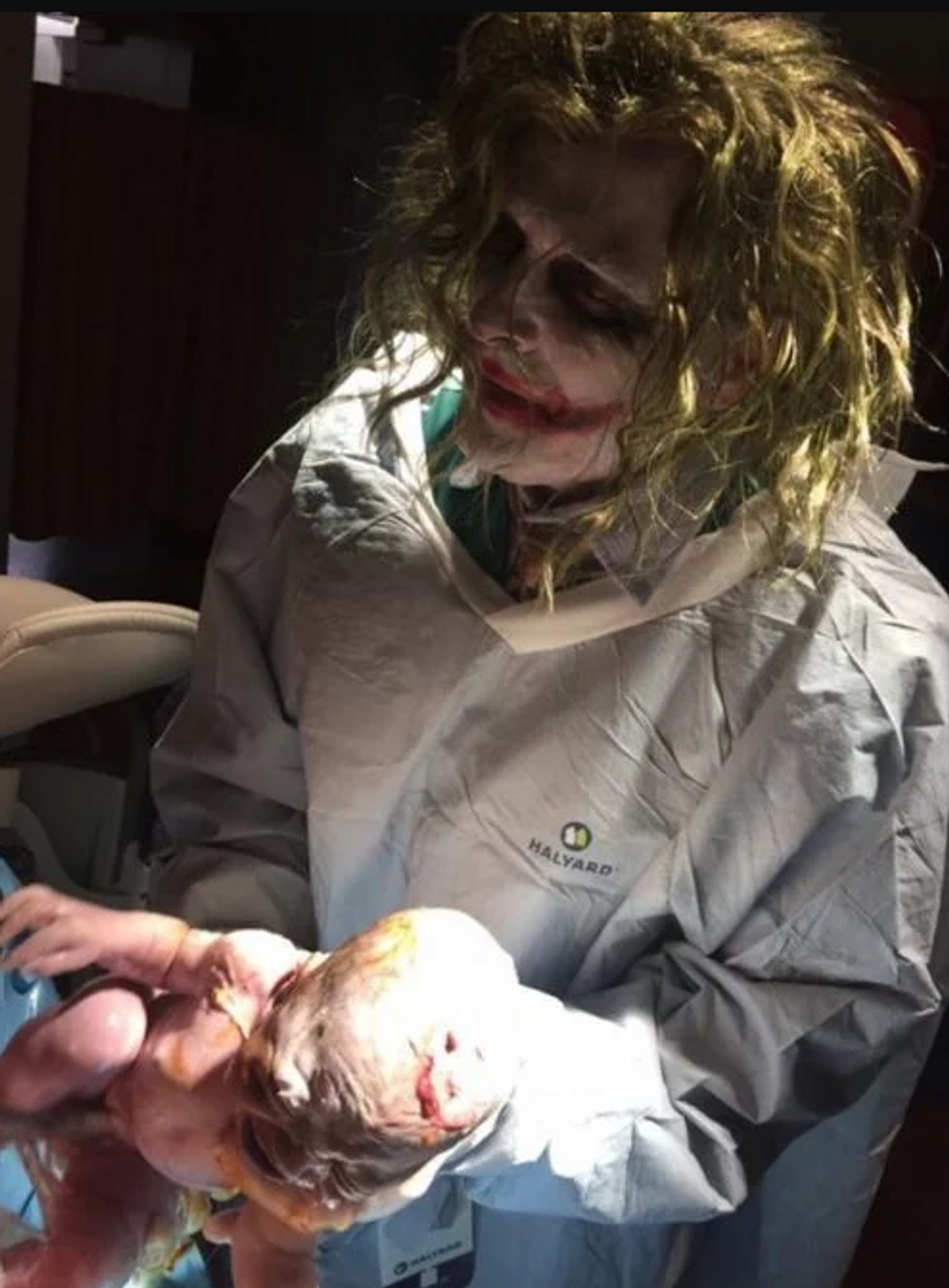 via: Facebook
Like this doctor who was called to deliver a patient's baby on Halloween - all while dressed as a pretty terrifying Joker.
And now another person has fallen victim to an inappropriately timed Halloween costume.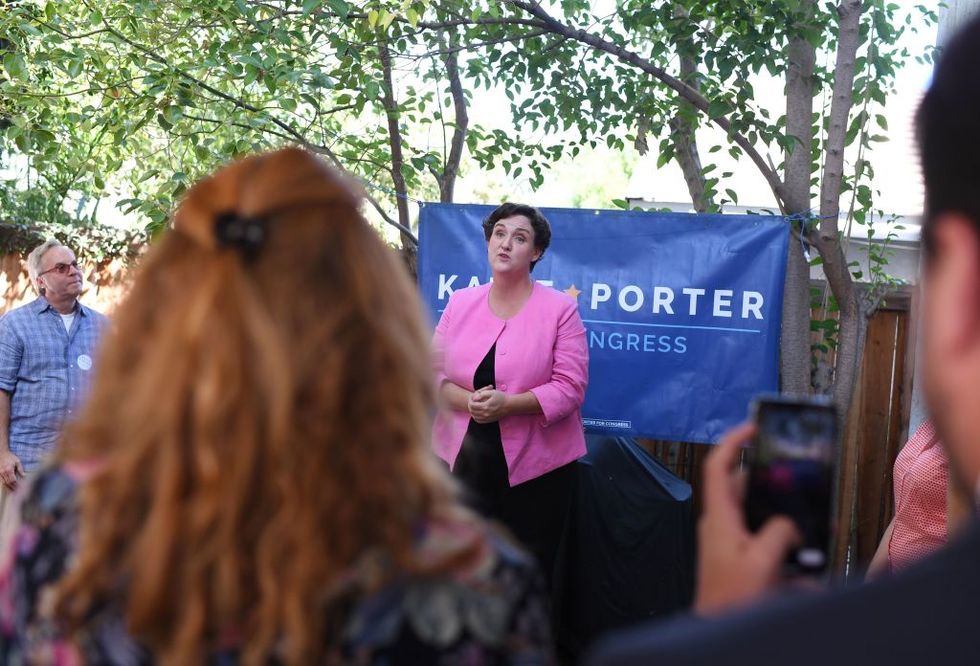 via: Getty Images
This is Congresswoman Katie Porter. She's been the U.S. Representative for California's 45th Congressional District since 2019.
And this Halloween, she really got into the festive spirit.
She went for a Halloween classic, dressing in a rather impressive Batgirl outfit.
It was pretty impressive.
You've got to respect the dedication to the holiday. Rocking up to Congress dressed as a superhero takes some courage!
Here's the look.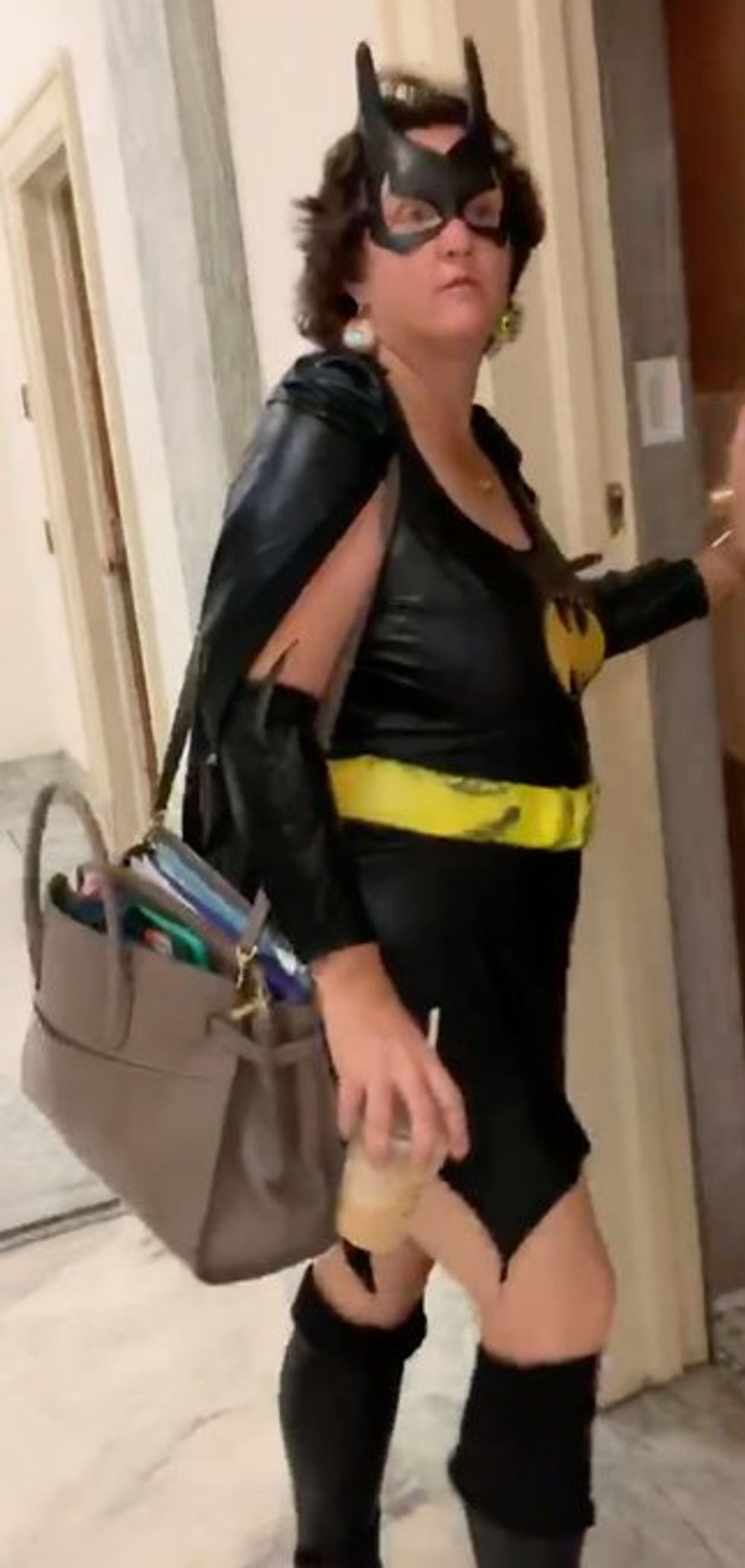 via: Twitter
She paired it with an iced coffee and a handbag filled with important documents - because fighting crime is a full-time job.
But what makes it all the more hilarious?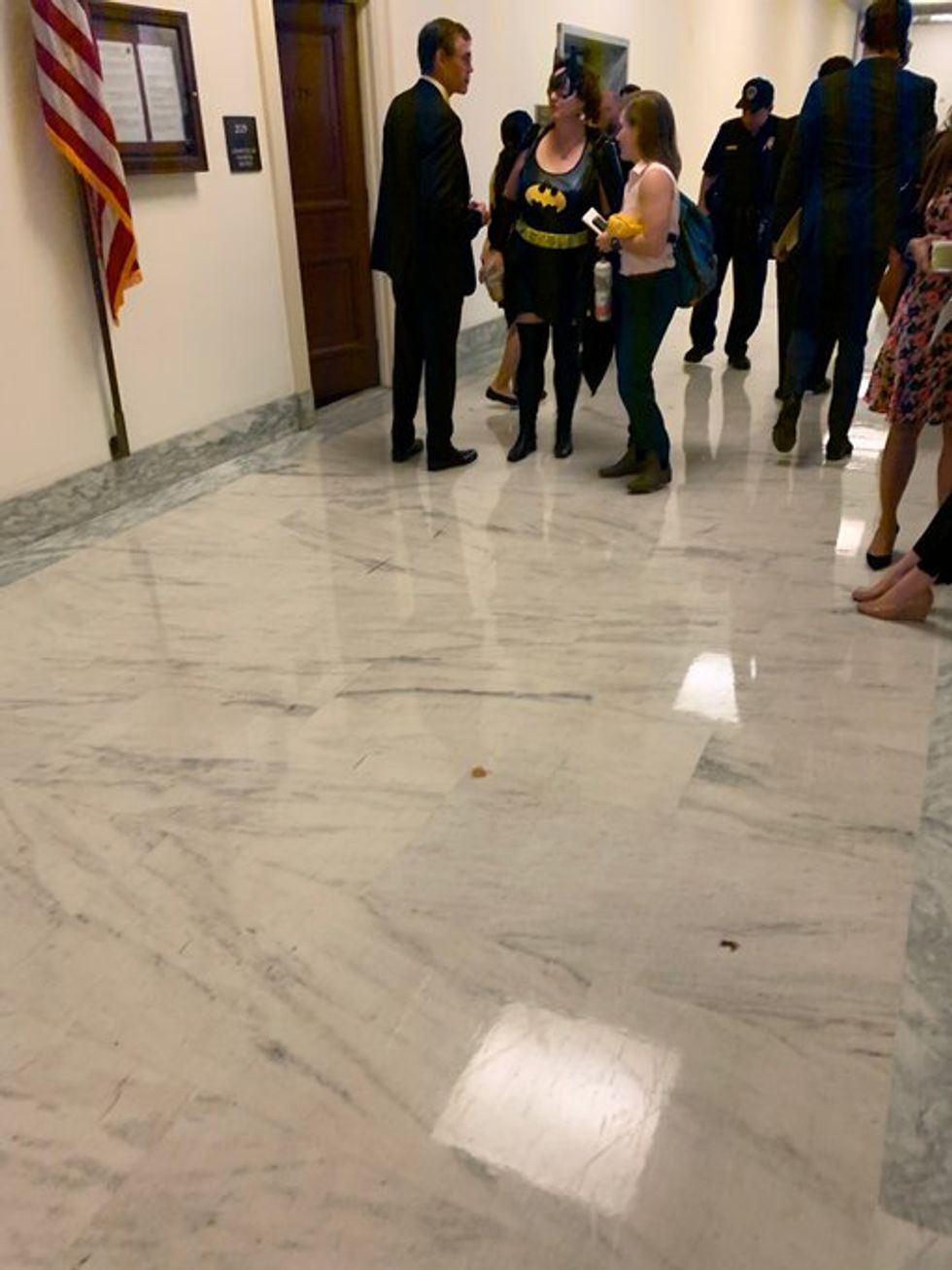 via: Twitter
Seeing Porter living her usual Congresswoman life, seemingly oblivious to her rather unusual choice of dress.
And even better?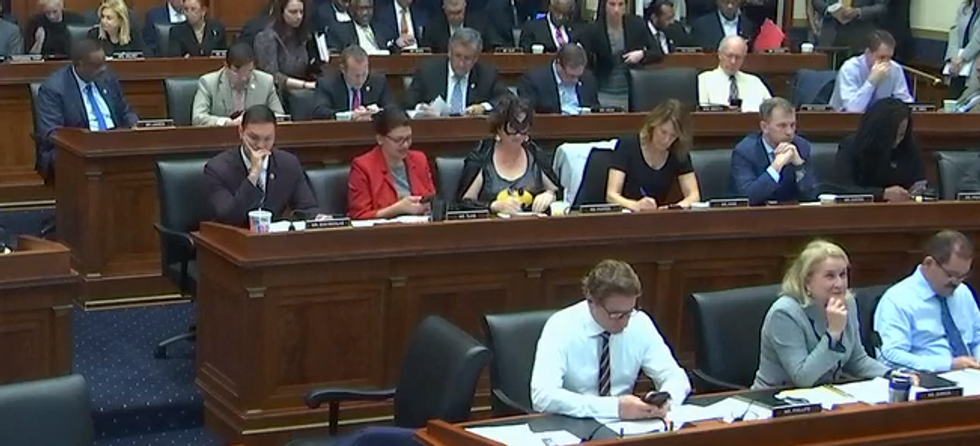 via: Twitter
Porter actually showed up to vote in her full costume - and it was, quite simply, an amazing sight to behold.
Although some took a different view.
As House Democrats prepare to officially blow up their Majority with impeachment, @RepKatiePorter is prancing aroun… https://t.co/oqf44MbDMK

— NRCC (@NRCC)1572533195.0
Many upset Republicans took to Twitter to criticize Porter's bold choice of outfit, claiming it was disrespectful and unprofessional.
Some claimed she was "making a mockery" of her job.
Democrat Rep. Katie Porter is making a mockery of the House of Representatives. #CA45 https://t.co/wgBEZfVaGo

— Steve Guest (@Steve Guest)1572537786.0
And while the pictures are funny, it should be noted that it really makes no difference
what 
Porter wears, provided she shows up and does her job.
Some made this excellent point.
Love ya @NRCC https://t.co/zeL8WHlhLH

— Mike DeBonis (@Mike DeBonis)1572533756.0
You know what they say - ask a stupid question, get a stupid answer.
And there has been a definite backlash.
Many suspect the Republicans are trying to use this costume as a means to distract from the much more pressing issues currently going on in government.
Some made this comparison.
Katie Porter is Pam Beesly from The Office. https://t.co/0legVF8oXc

— Steve Guest (@Steve Guest)1572540530.0
The fact that no one else seemed to have noticed it was Halloween made Porter's look pretty funny.
Many had a different theory.
Perhaps the fact Porter was dressed as a superhero for this vote, in particular, was no accident.
Some made this joke.
@NRCC @RepKatiePorter The Republican President dresses like a clown even when it isn't Halloween. I think Katie Por… https://t.co/1YFNFuBTKM

— Adam Best (@Adam Best)1572548271.0
Perhaps Porter's literal fancy dress was a reflection of the metaphorical clownery seen on the opposing side?
And the smear campaign against Porter?
All this did was make me like Katie Porter even more. https://t.co/KUajqKFCmo

— Niles Edward Francis (@Niles Edward Francis)1572584447.0
Well, it seems to have backfired. No one online can get enough of this amazing holiday look.
Because, hey, if we can't enjoy ourselves ...
I personally love the fact that Rep. Katie Porter wore a Batwoman costume to votes and I think that Congressmen and… https://t.co/6FUnN2VBVV

— Isabelle Morales (@Isabelle Morales)1572545517.0
Then what is the point of anything? Learning to take life a little less seriously is a lesson we could all use. Curious for more celebrity Halloween costumes? We've curated forty of the best.