Conor McGregor is not one to shy away from controversy. The Irish mixed martial artist often seems to be as aggressive out of the ring as he is in it. In fact, over the years, he's almost become more famous for his non-professional fighting as he has for his athletic accomplishments, including winning the Ultimate Fighting Championship in 2014.
But Mcgregor's latest move might be his strangest yet. Taking to Twitter, he announced his love for President Trump - and (obviously) Trump had an effusive response to the declaration.
Born on July 14th, 1988, Conor McGregor is one of the best-known fighters around.
His career began in mixed martial arts at the age of twenty. By 2012, McGregor had won both the Featherweight and Lightweight Cage Warrior championships.
But his dreams were even bigger.
McGregor vacated both of these titles in 2012 to sign with the UFC. He was equally successful in this sport, achieving the fastest ever knockout in history when he finished Jose Aldo in just thirteen seconds in 2015.
That's not even all of McGregor's achievements.
In 2016, he defeated Eddie Alvarez in the Lightweight UFC division, making McGregor the first-ever holder of both the featherweight and lightweight titles simultaneously.
McGregor then made the move to boxing.
His professional boxing career began in 2017. In his debut match, he was defeated by Floyd Mayweather - although it was the second most-watched boxing event in history, so that's a win of sorts.
Put simply, McGregor is kind of a big deal.
He's currently the biggest pay-per-view draw in MMA history, having headlined five out of the six biggest selling events. And his son is 
ridiculously cute.
And, on top of that, he appears to be a canny businessman.
McGregor is known for having some serious side hustles.
From the beginning of his sporting career, he's been keen on bagging endorsement deals, including sponsorships with Beats by Dre, Monster Energy Drinks, Bud Light, and Reebok - to the tune of around $7 million.
And that's not all.
Conor McGregor has signed a deal with @DavidAugustInc, make of his "F You" pinstripe suit, to debut a menswear coll… https://t.co/F7JifpevJP

— Darren Rovell (@Darren Rovell)1503575281.0
Just before his incredibly well-known fight with Mayweather, he launched his clothing line, August McGregor - a range of modern men's suits, designed with millennials in mind.
It seems like McGregor is keen to capitalize on his fame.
This venture has reportedly been a massive success.
However, not everything is perfect for McGregor.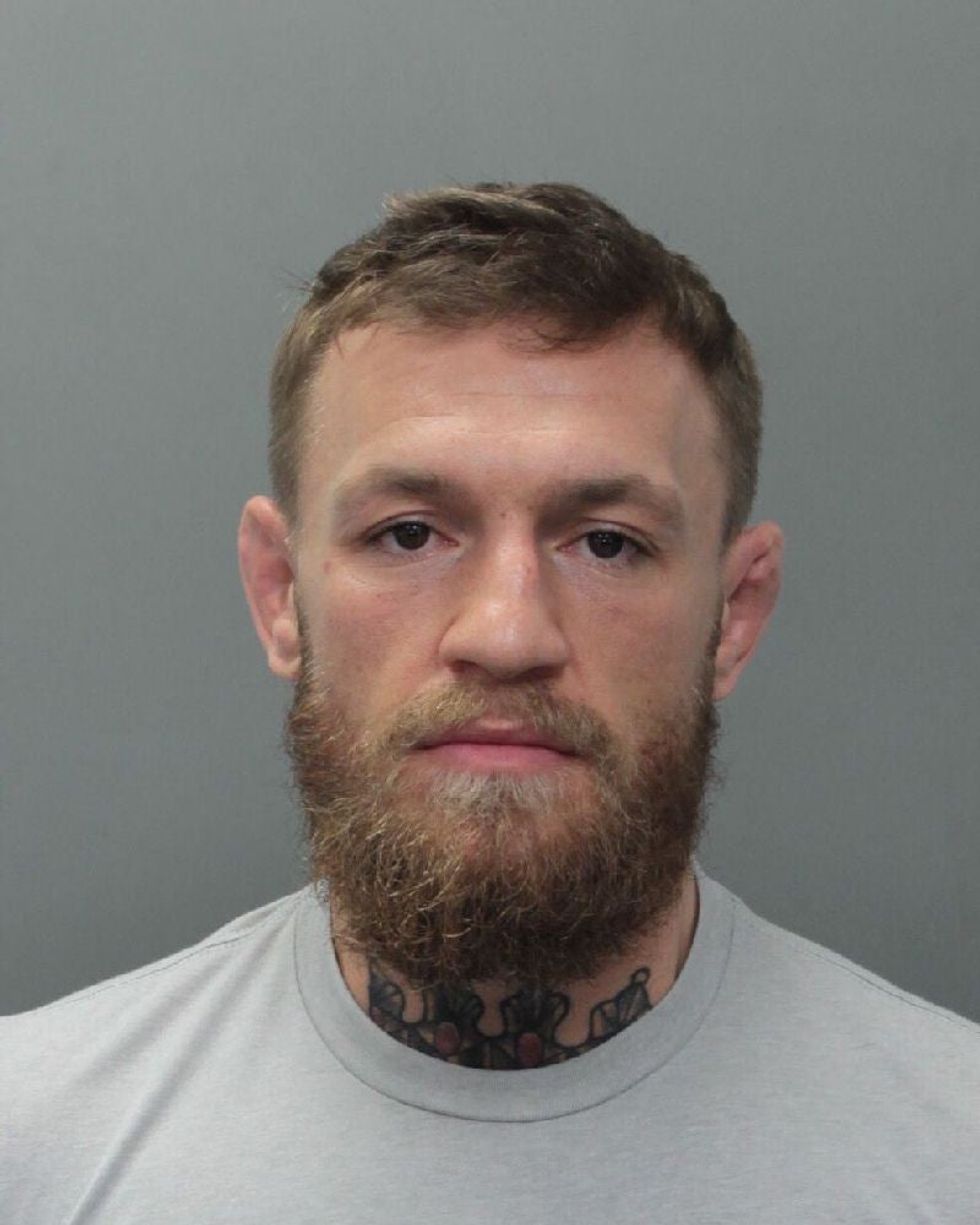 via: Pop Culture
Over the years, McGregor has faced
numerous
brushes with the law. This includes an arrest for robbery in Miami earlier this year, during which he destroyed a cellphone and attempted to
attack a literal bus
.
And it seems as though McGregor is loathed to turn over a new leaf.
Because his latest social media move has been very controversial.
Because he's gone and praised none other than Trump.
The President is a controversial figure, to say the least - especially when current events are taken into consideration!
The scene of the event? Twitter, of course!
We know how much the President enjoys that particular social media platform, don't we?
But this interaction has everyone thinking one thing.
What? It really is quite bizarre stuff.
It happened on Monday night.
After taking the UFC 246 title, McGregor was clearly in the mood to go off on social media.
In a series of now-deleted Tweets, he heaped praise on the President.
"Phenomenal President. Quite possibly the USA GOAT."
"Most certainly one of them anyway."
"He sits atop the shoulders of many amazing giants that came before him. No easy feet."
"Early stages of term also. Incredible."
"Congrats and Happy Martin Luther King Jr. day America."
Obviously, Trump loved the compliments.
"Congratulations on your big @UFC WIN!" he replied early on Tuesday morning.
But it seems fans aren't taking the love-in too seriously.

via: Facebook
McGregor doesn't seem to always hold the most stable of opinions, after all. Fancy more McGregor strangeness? Scroll on for the viral challenge he started - and a 
lot 
of celebs took part.