Conor McGregor's highly anticipated return to the Octagon occurred just hours ago and nobody was too sure what would go down.
They thought it would be a struggle, they thought it would be a close fight, people were backing against McGregor.
But the Notorious came into the Octagon and totally decimated Cerrone in just 40 seconds.
But how exactly did he do it? Well, keep scrolling to find out!
Born on July 14th, 1988, Conor McGregor is one of the best-known fighters around.
His career began in mixed martial arts at the age of twenty. By 2012, McGregor had won both the Featherweight and Lightweight Cage Warrior championships.
But his dreams were even bigger.
McGregor vacated both of these titles in 2012 to sign with the UFC. He was equally successful in this sport, achieving the fastest ever knockout in history when he finished Jose Aldo in just thirteen seconds in 2015.
That's not even all of McGregor's achievements.
In 2016, he defeated Eddie Alvarez in the Lightweight UFC division, making McGregor the first-ever holder of both the featherweight and lightweight titles simultaneously.
McGregor then made the move to boxing.
His professional boxing career began in 2017. In his debut match, he was defeated by Floyd Mayweather - although it was the second most-watched boxing event in history, so that's a win of sorts.
Put simply, McGregor is kind of a big deal.
He's currently the biggest pay-per-view draw in MMA history, having headlined five out of the six biggest selling events. And his son is 
ridiculously cute.
And, on top of that, he appears to be a canny businessman.
McGregor is known for having some serious side hustles.
From the beginning of his sporting career, he's been keen on bagging endorsement deals, including sponsorships with Beats by Dre, Monster Energy Drinks, Bud Light, and Reebok - to the tune of around $7 million.
And that's not all.
Conor McGregor has signed a deal with @DavidAugustInc, make of his "F You" pinstripe suit, to debut a menswear coll… https://t.co/F7JifpevJP

— Darren Rovell (@Darren Rovell)1503575281.0
Just before his incredibly well-known fight with Mayweather, he launched his clothing line, August McGregor - a range of modern men's suits, designed with millennials in mind.
It seems like McGregor is keen to capitalize on his fame.
This venture has reportedly been a massive success.
However, not everything is perfect for McGregor.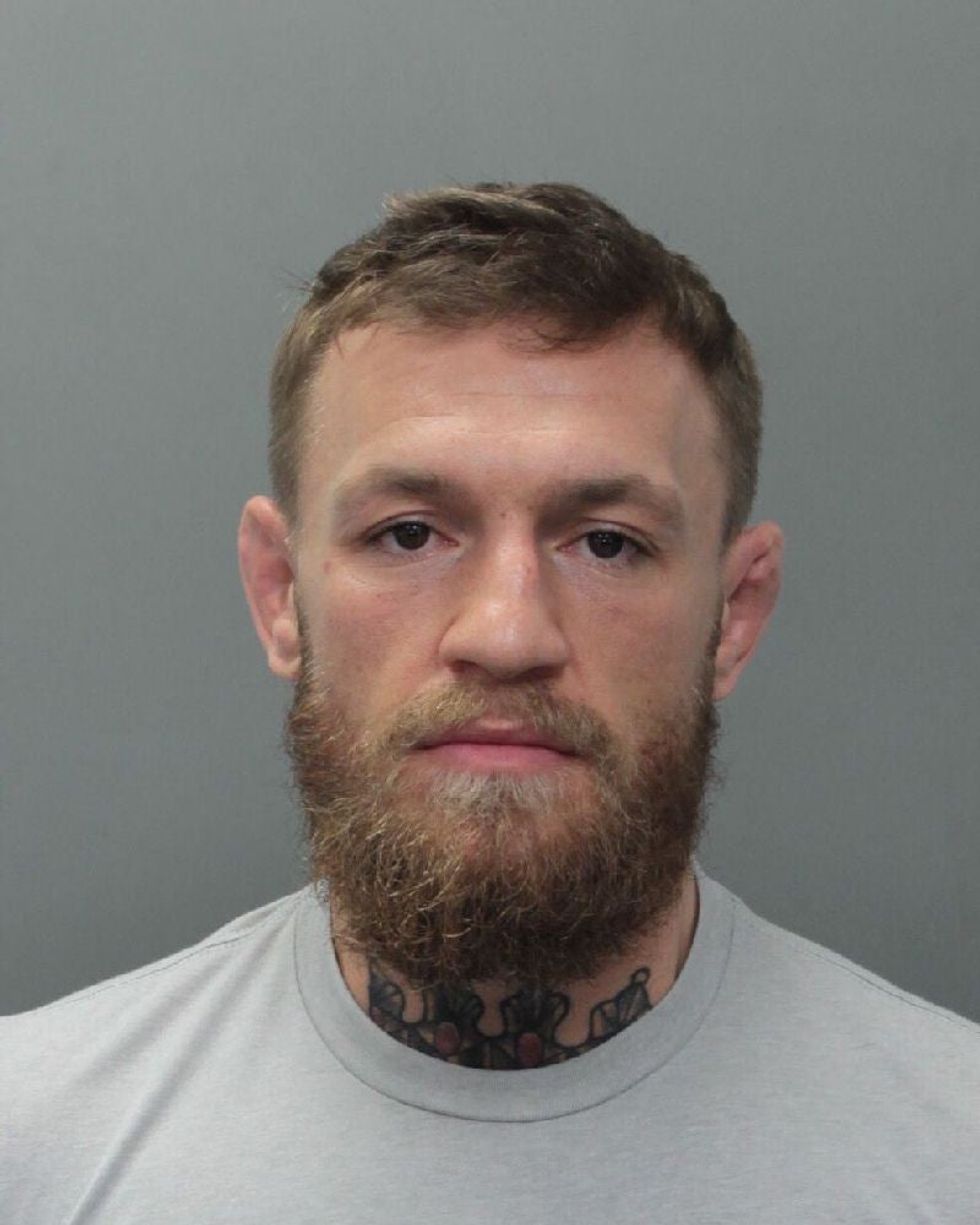 via: Pop Culture
Over the years, McGregor has faced
numerous
brushes with the law. This includes an arrest for robbery in Miami earlier this year, during which he destroyed a cellphone and attempted to
attack a literal bus
.
And it seems as though McGregor is loathe to turn over a new leaf.
Because his latest act of violence has got the whole internet rolling their eyes. Not cool, Conor.
Here's the setting of our scuffle.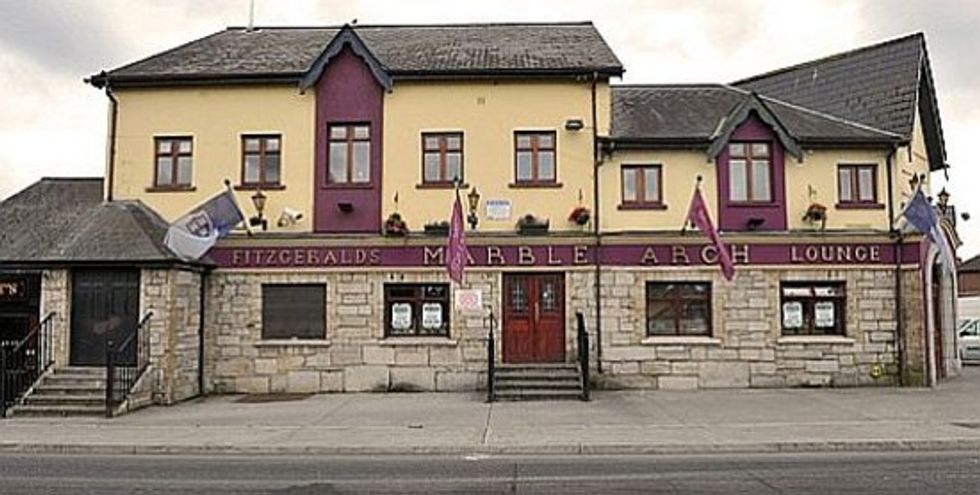 via: Trip Advisor
The story takes place at The Marble Arch pub in Dublin, Ireland, on August 6th, where the whole thing was captured on CCTV.
The pub was fairly full of drinkers.
McGregor seemed keen to show off his whiskey.
The vid shows him walking to the bar with a bottle of Proper Whiskey, keen to share his creation with his fellow punters.
McGregor poured out shots for the bar.
But one man wasn't in the mood for whiskey, and politely declined McGregor's offer. McGregor accepted the man's preferences and calmly walked away. Oh, no wait - no he didn't.
He had a far less measured reaction.
Taking the refusal of his whiskey as some sort of personal slight, McGregor did what he does best - he bashed the man straight in the face.
But even weirder?
The elderly victim of McGregor's left hook seemed ... fine? In fact, he didn't even fall off his barstool, which takes some pretty impressive skill.
We get that you're proud of your whiskey, Conor, but this is no way to market it!
Things seem to be getting better for McGregor.
Just hours ago, the aptly-titled Notorious, made his highly anticipated return to the Octagon. And what happened?
He destroyed Cerrone in less than a minute.
👀 'I'm more Russian than that man!' Conor McGregor on Russia and competing in Moscow 🇷🇺 @TheNotoriousMMA 👊🏼… https://t.co/hOpavgkZw7

— RT Sport (@RT Sport)1579436663.0
Yes. 40 seconds is all it took for McGregor to totally dismantle Cerrone in what many were expecting to be a tough fight for the Irishman.
And he did it with a totally new move.
McGregor vs cerrone Quick ko #UFC246 #McGregorCowboy https://t.co/0MEl1faHhp

— andrewcudd (@andrewcudd)1579413451.0
There's a lot of things you can in MMA, but nobody has seen anything like this before. When Cerrone got ahold of McGregor's arms to prevent the onslaught of punches, McGregor hit him countless times in the face with his left shoulder, and that's what ultimately ruined Cerrone's face. Check it out.
Cerrone took defeat well.
To recap -- Conor McGregor had quite a night last night. -First fighter in UFC history with KO at featherweight, l… https://t.co/zIbn2bgxTy

— ESPN Stats & Info (@ESPN Stats & Info)1579438800.0
Speaking after the fight, Cerrone said:
I was like 'oh man, this happened this fast'. I got my ass whipped early!' He got me with his elbows right away and distorted me. Then he head-kicked me. I've never seen anything like that. He caught me way off guard. He busted my nose, it started bleeding, then he stepped back and head-kicked me.
What's next for Conor McGregor
It seems McGregor is back on track to dominate the UFC. Let's hope there's no more sparring partners in Dublin pubs for him.