A TikTok video has been used as evidence to call out a corrupt cop after he attacked a woman on her own porch and tasered her.
Keep scrolling to see the video...
Right now is probably the worst time to be a police officer...
And members of law enforcement here in America are now hated more than ever before.
Police brutality has been apparent for years in our country...
And there's no denying that black people are targeted
way more
than white people.
People have decided to start fighting back amidst the Black Lives Matter movement...
"Rare Footage" . Protest #Video From #Minneapolis against the killing of #GeorgeFloyd .… https://t.co/k6PH0Bi97p

— The Voice Of Liberty® (@The Voice Of Liberty®)1590581647.0
And things were quick to turn violent with many attacking police officers on scene and getting themselves arrested.
It's a difficult situation...
@Ar73Angel777 @iamsimeonb There are many good officers, just as there are many good people striving to make it ever… https://t.co/fnabj6tnlr

— ♞ᐯ𝔞𝕄ℙ𝐲 αᶰ𝕛𝐢 💋 (@♞ᐯ𝔞𝕄ℙ𝐲 αᶰ𝕛𝐢 💋)1591229677.0
Because obviously, not all police officers are in the job to throw around their authority and get away with violence - there are
so many
officers out there who are in the job to try and make a difference.
And even though many police officers deserve to lose their jobs...
There is also the large population who don't
at all
deserve to be ridiculed and abused in the way in which they are being at the moment.
Whether that's being verbally abused in the street whilst on duty...
Or having things thrown at a police car, this behavior towards
innocent
police officers isn't acceptable.
This is what makes this situation so complicated...
It's difficult to distinguish the police officers who are wanting to do good and make a difference from the ones who are using and abusing their power.
But thanks to the power of technology...
Video footage allows for bad cops to be shamed for their disgraceful behavior and for others to prove their innocence. And with the most recent footage, a cop hasn't been able to get away with his overuse of force...
A police officer from Georgia has been fired after tasering a woman.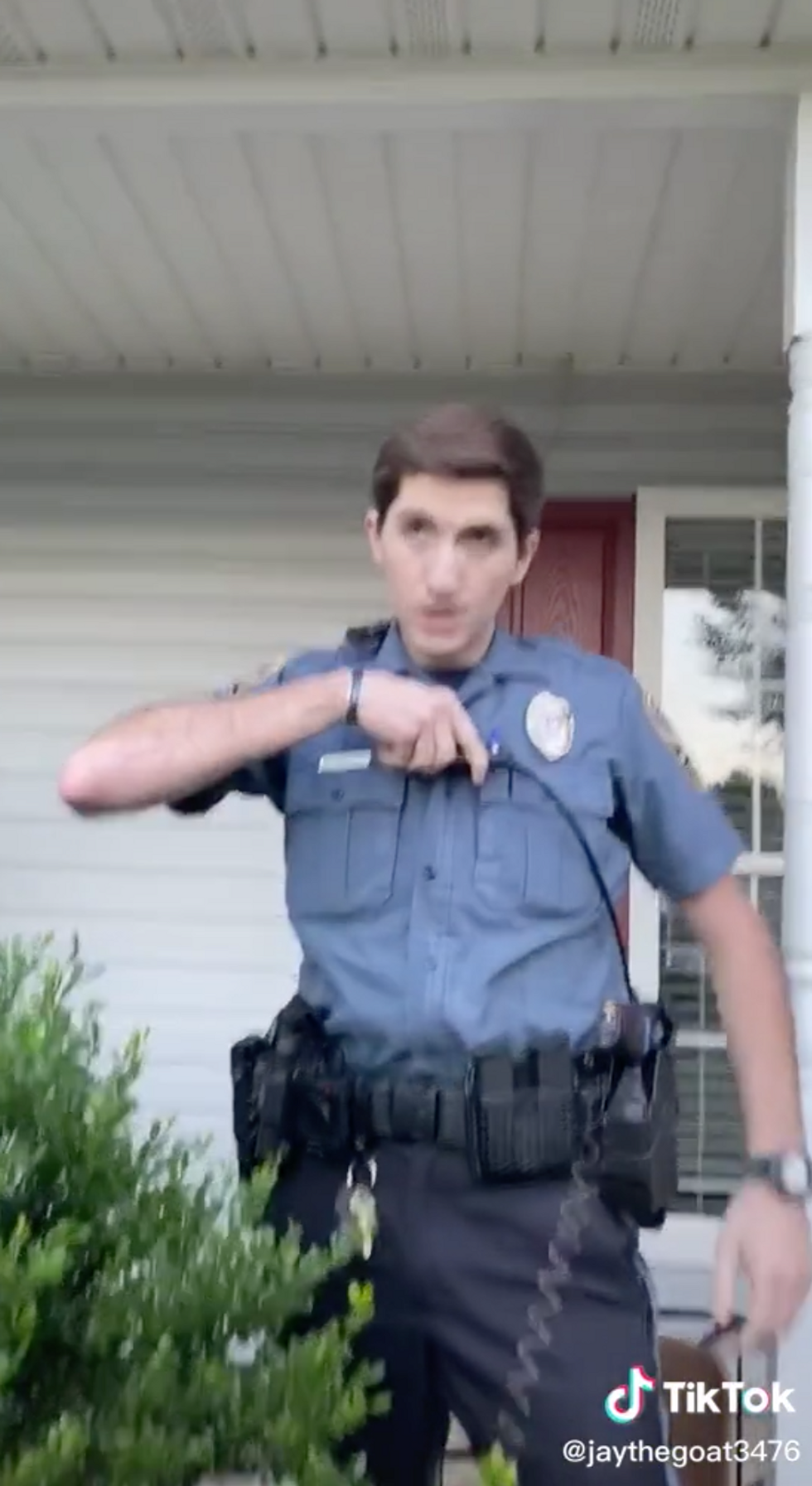 The arrest took place on her front porch.
Oxford responded to a 911 call about property damage which led him to Kyndesia Smith.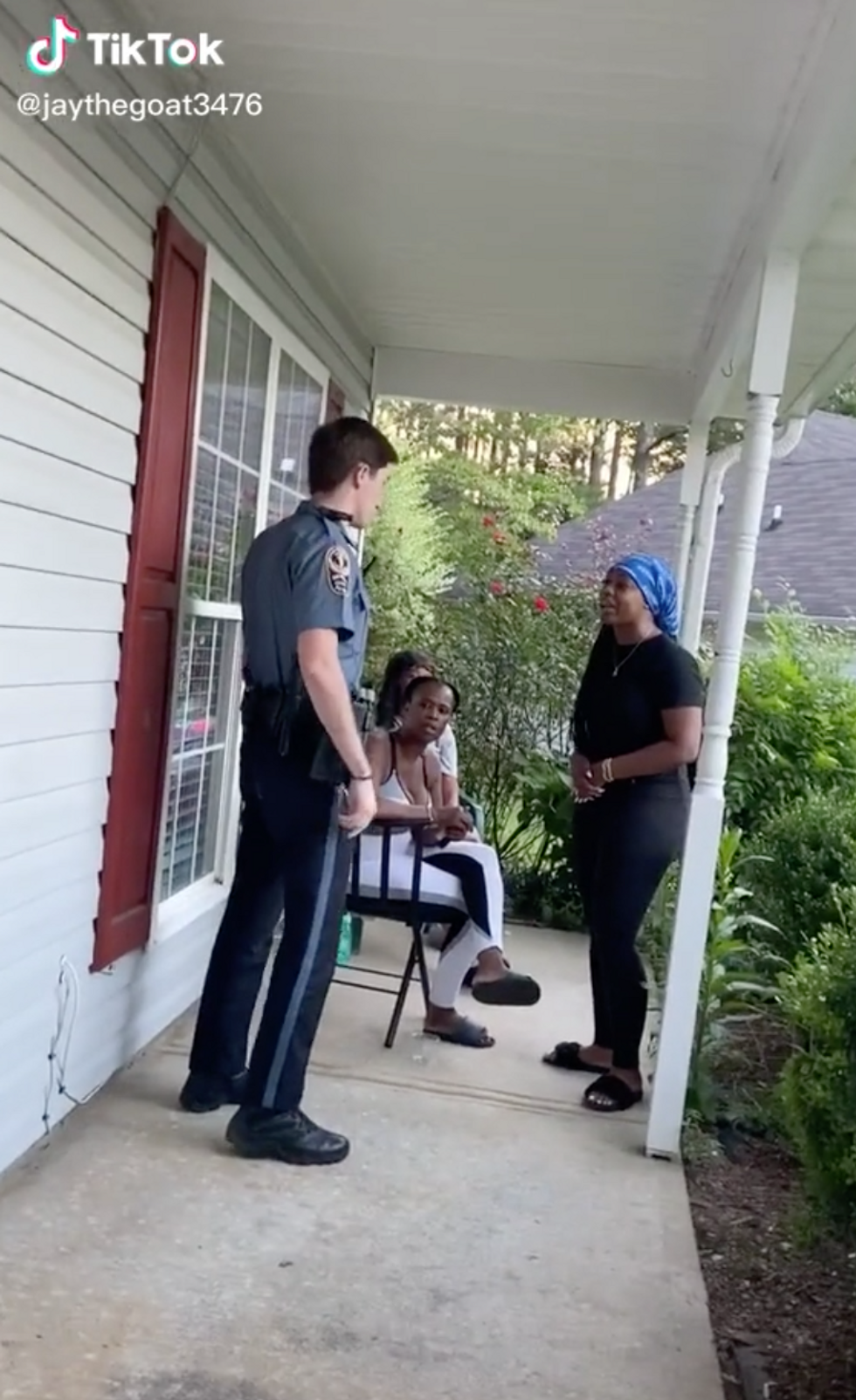 Oxford can be seen trying to arrest Smith who pulls out his stun gun when he can't restrain her.
Although, the TikTok video doesn't show the lead up to the arrest.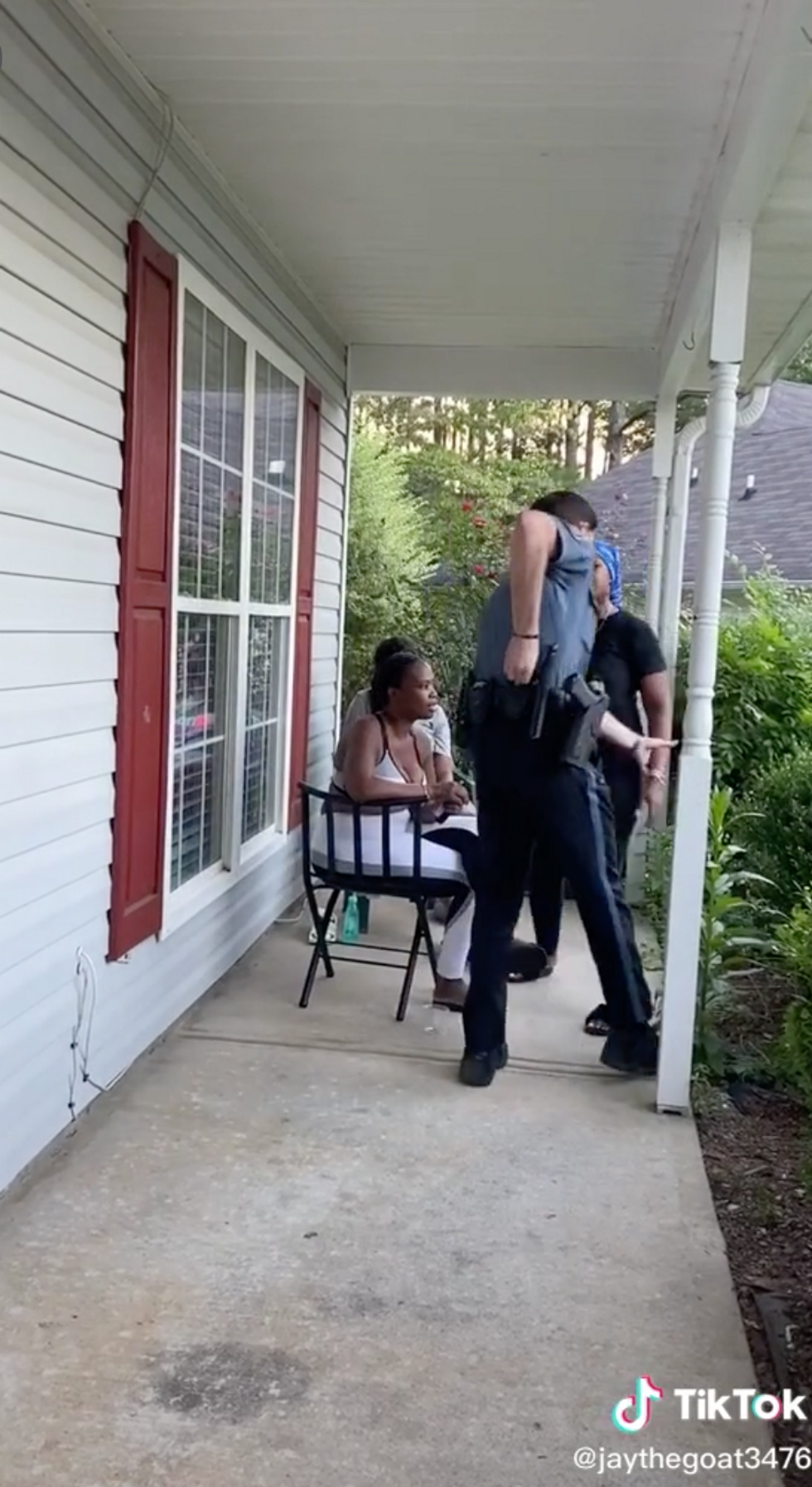 But the press release revealed that he responded to the 911 call from a woman who said a bottle had been thrown at her car by 2 people who then threatened both her and her child.
The surveillance video shows a woman coming back to get the bottle that had landed in the garden before the police came.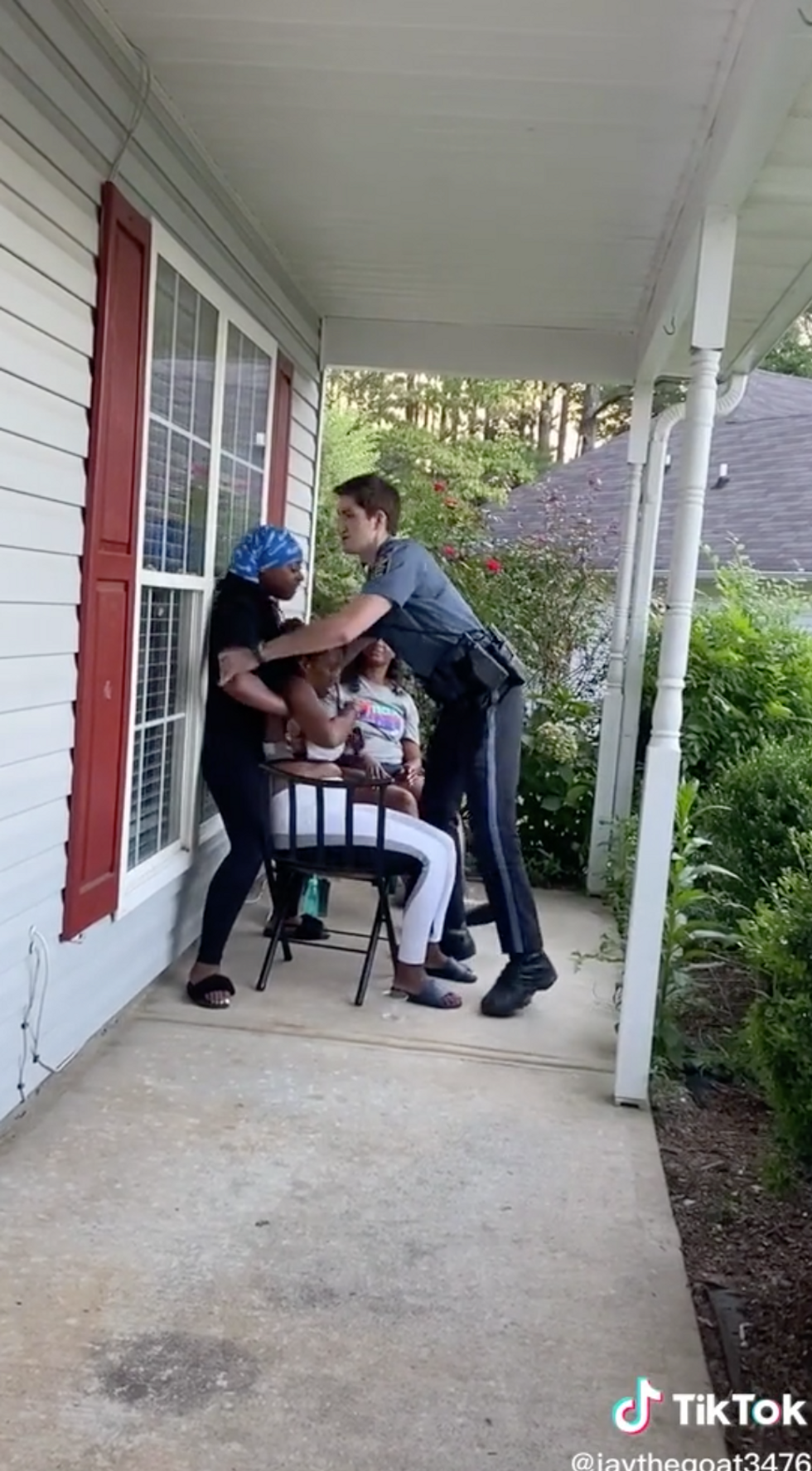 The woman who called, directed Oxford to Smith's house, where she believed the people lived.
Smith can be heard shouting at Oxford, which is when he warned her of the arrest if she wouldn't let him investigate the call.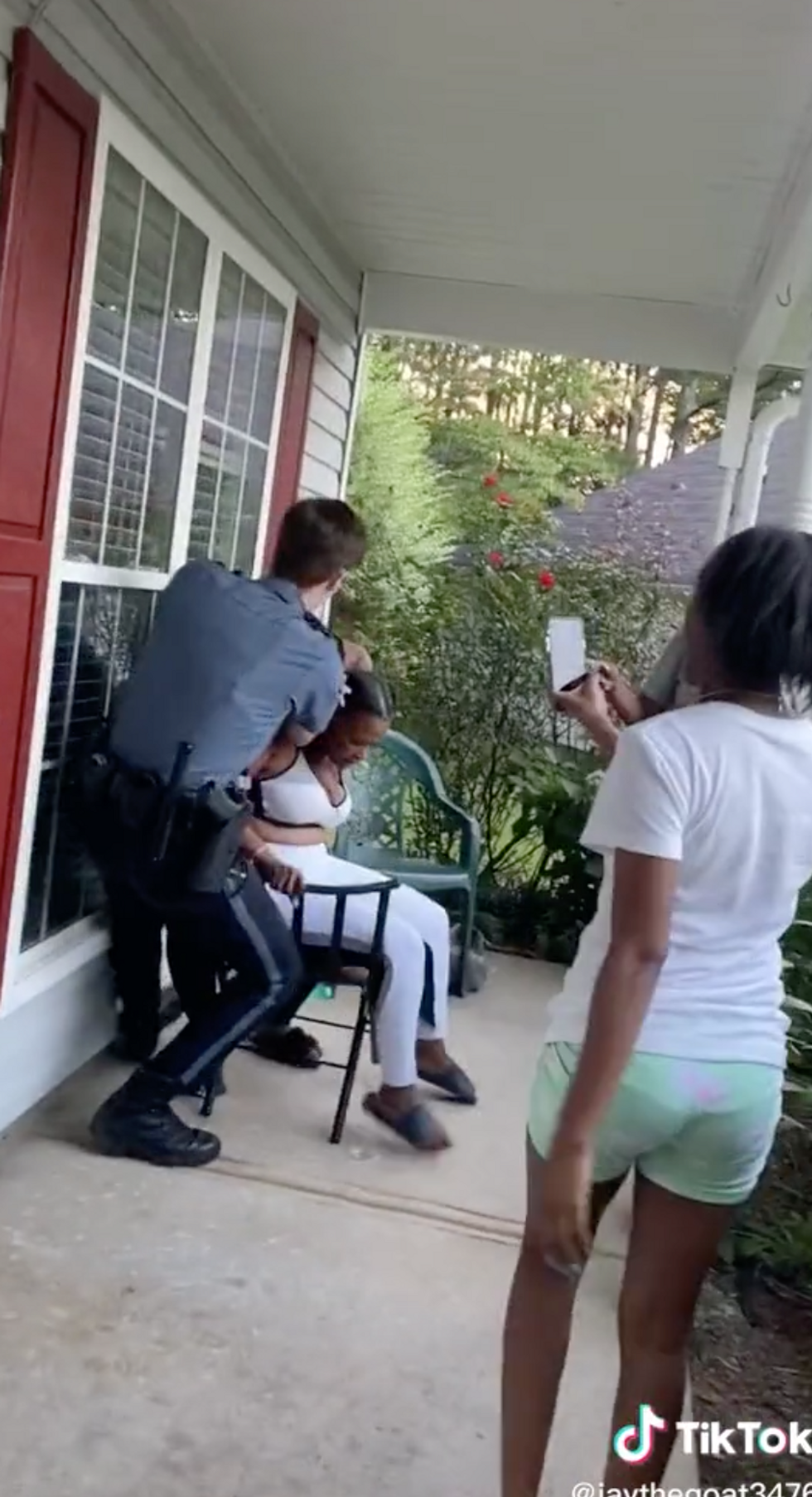 Oxford can be heard shouting: "Get on the f*cking ground. Get on the ground."
The press release continues...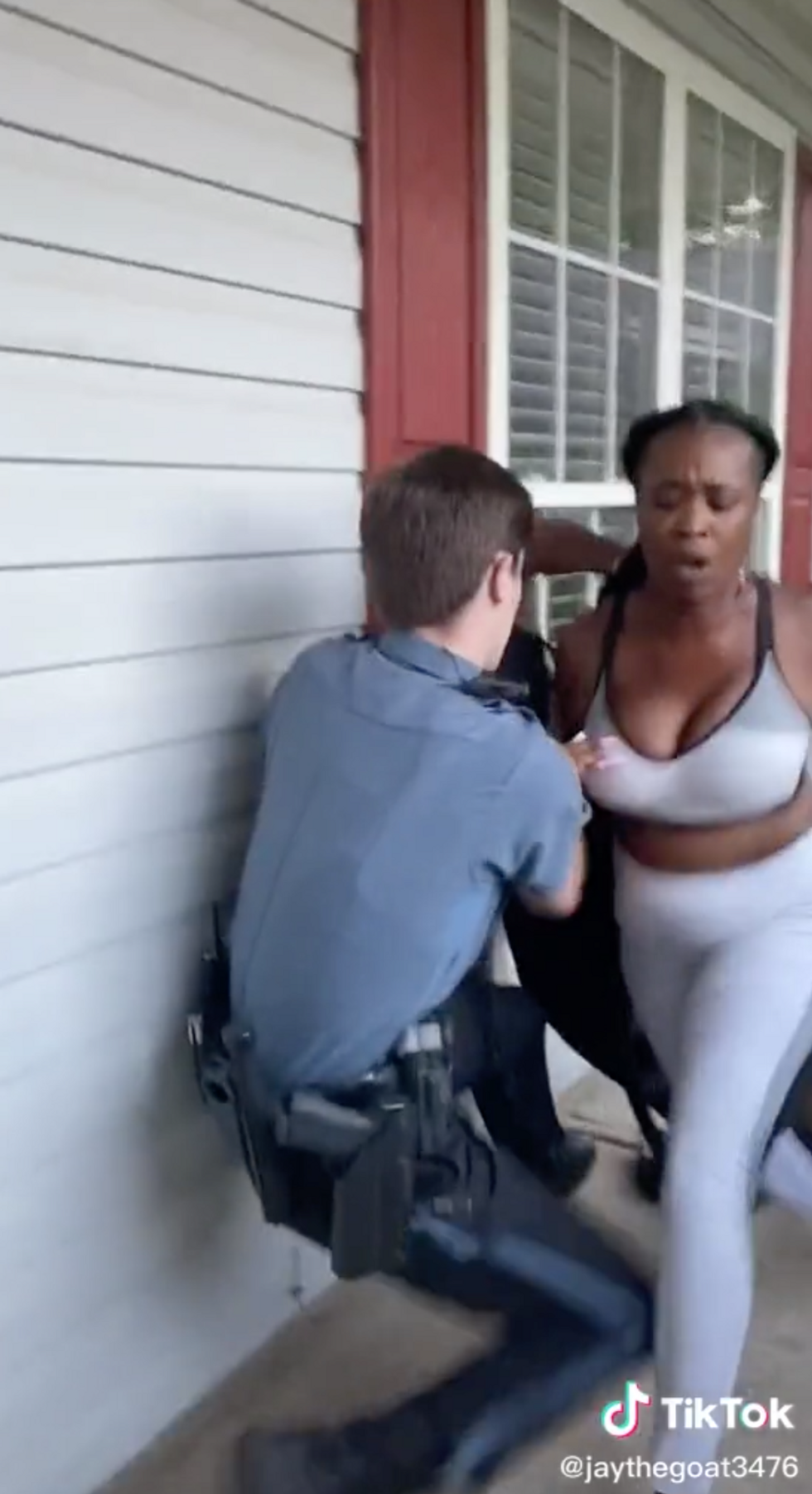 "After several warnings, the officer told Smith that she was under arrest. Smith resisted a lawful command and refused to be placed in handcuffs. After refusing to be placed in handcuffs, she was warned that she would be tased. After she resisted the officer's commands she was tased and placed in handcuffs."
"After she was placed in handcuffs she kicked the officer and continued to be uncooperative."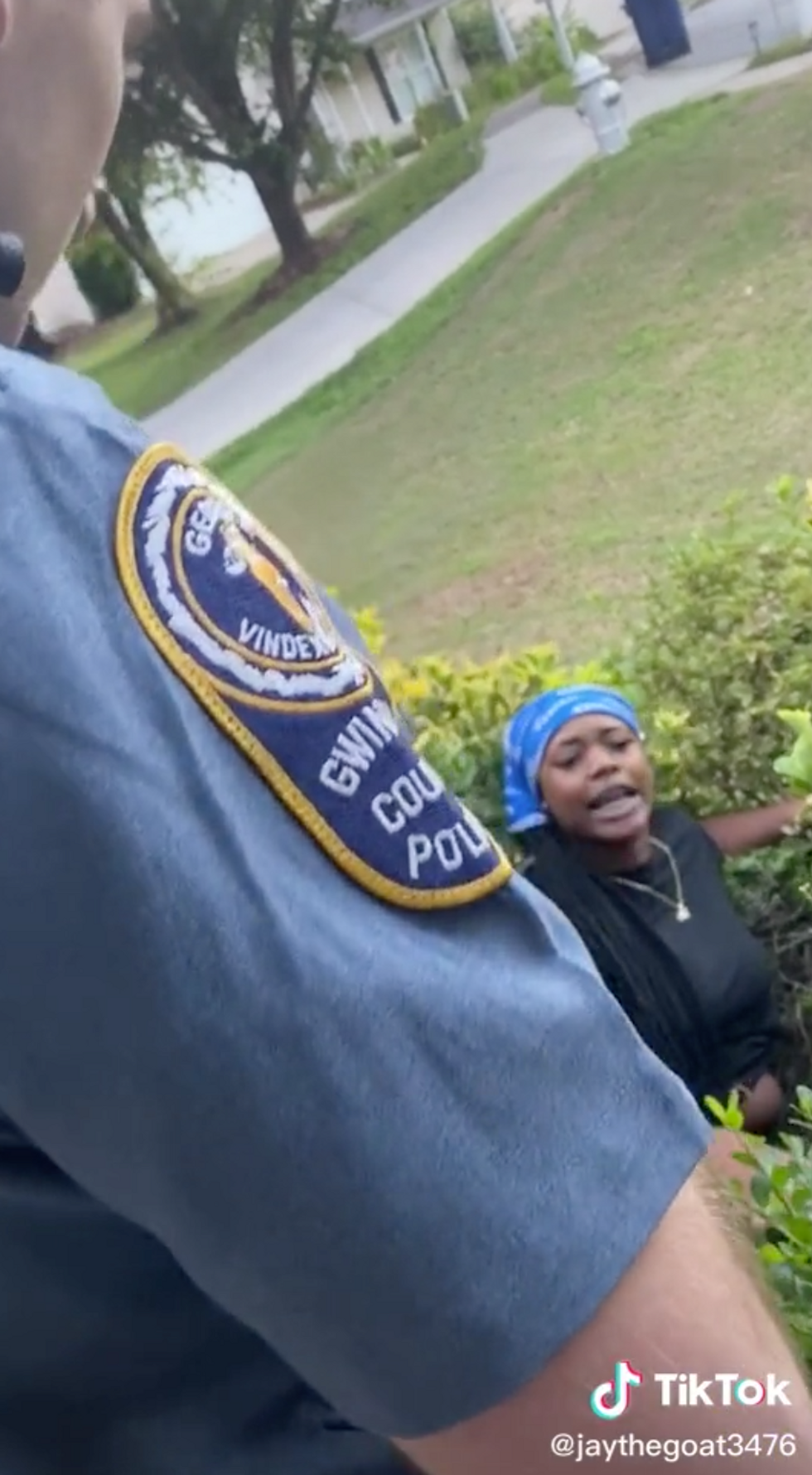 After the video was reviewed, his actions and use of force were considered out of order under the circumstances.
The police department said there was "probable cause to arrest Smith for obstruction of a law enforcement officer."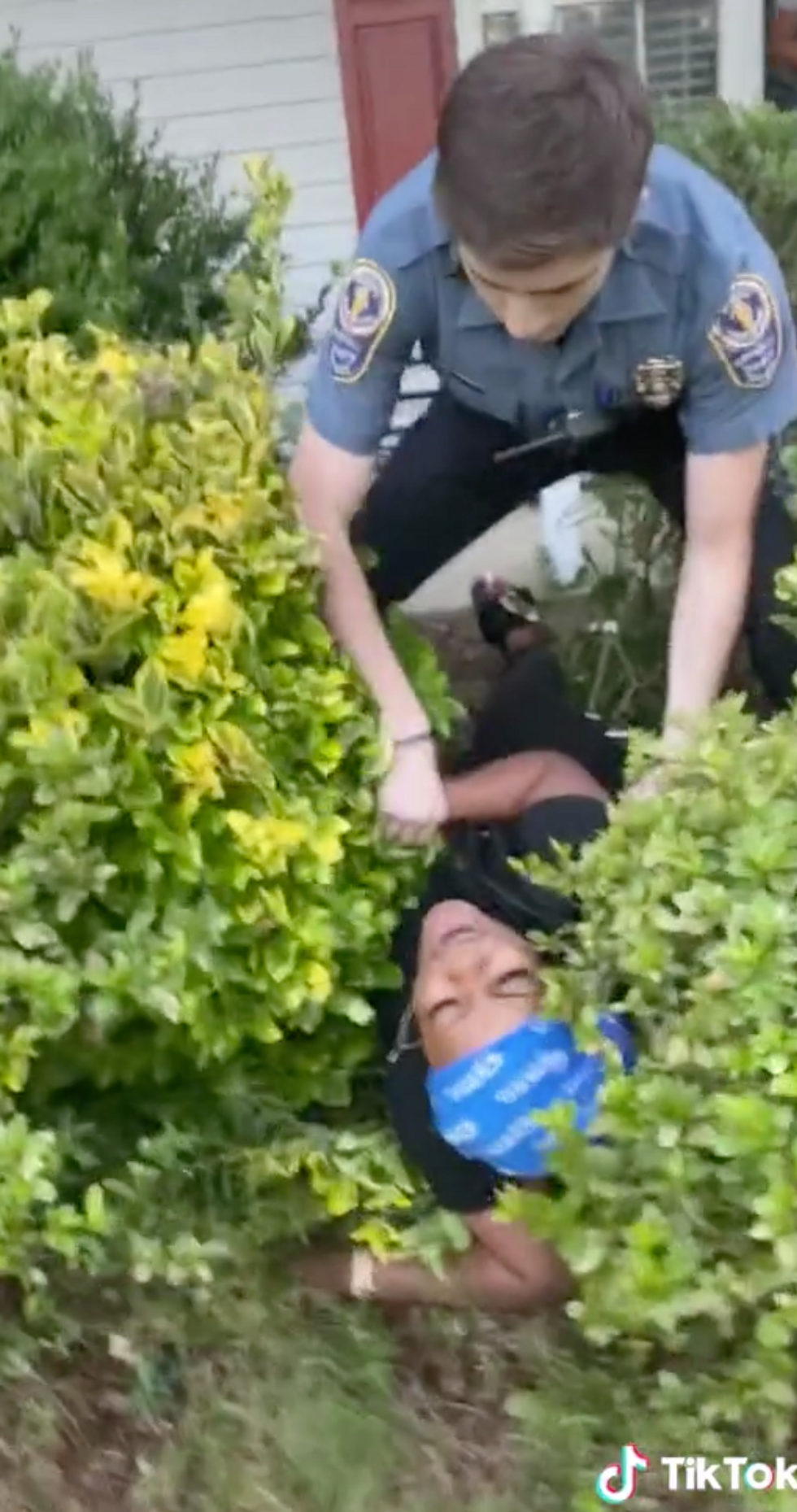 The department agreed that Oxford's conduct during the arrest wasn't within their policy.
The department gave an explanation behind the arrest, saying...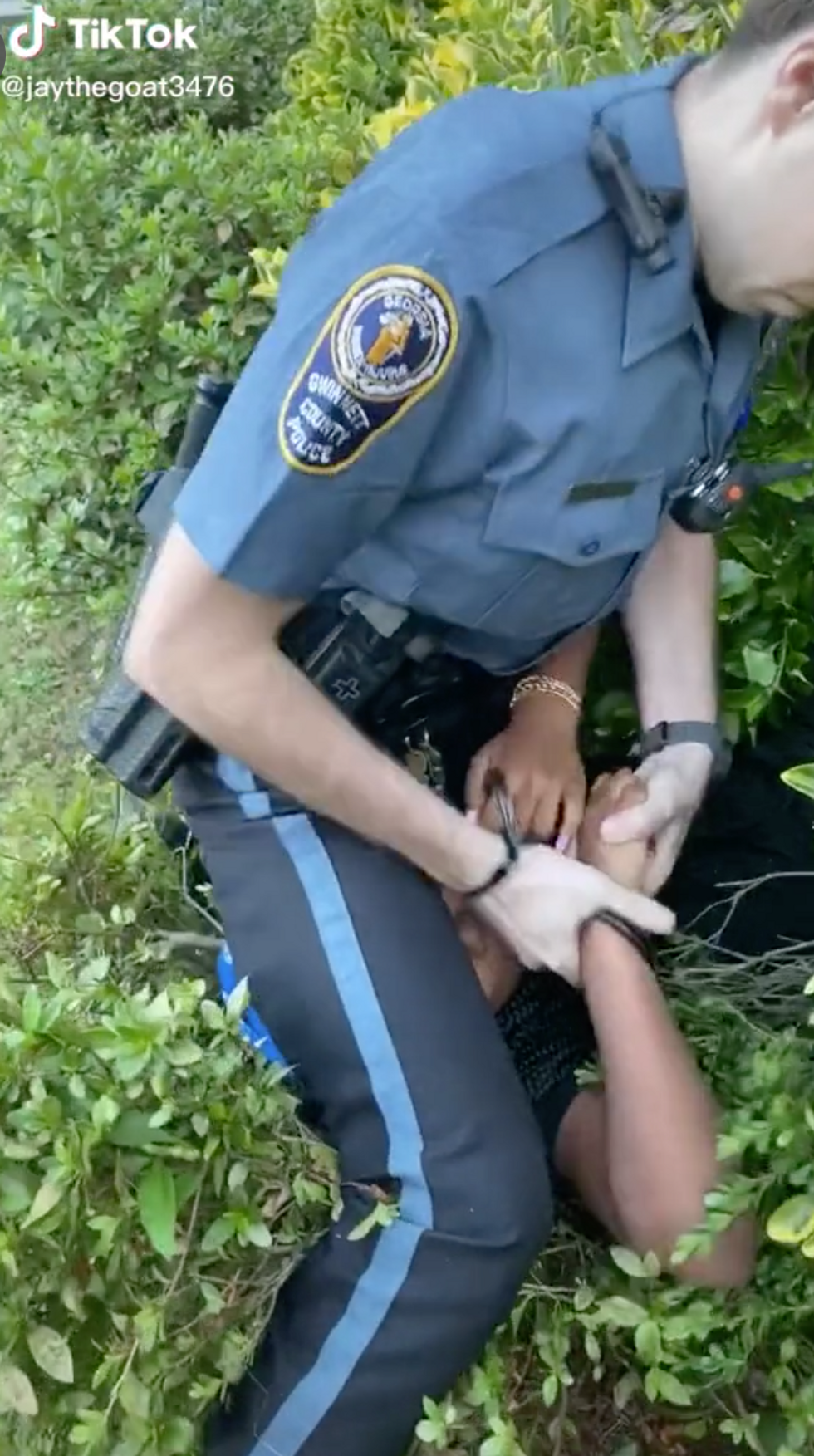 "Our policy states that each member of this department shall consider it his or her duty to be of service to the general public and to render that service in a kind, considerate, and patient manner. "One of our core values is courtesy. We strive to conduct ourselves in a manner that promotes mutual respect with the community and our peers. "The investigation, in this case, has shown that Officer Oxford violated our policy and did not meet our core values. For this reason, the employment of Officer Oxford has been terminated."
Smith was apparently handcuffed by Oxford and the second officer and put into his patrol vehicle.

He said that Smith "kicked her legs towards me striking me in the head, face and shoulder areas several times with her feet," once in the car.
Smith was charged with battery against an officer.

And was released on Wednesday, August 19.
You can watch the TikTok footage here...
Keep scrolling for more incidents where bodycam footage has been helpful...