Is there anything Costco can't do? Whether you want a never-ending tub of Nutella, a bottomless pit of mac and cheese, or some surprisingly delicious apple pie spring rolls, the megastore has everything you could possibly need - and more.
But now they've come up with the final frontier. The biggest bottle of eggnog the world has ever seen. Feeling curious? Look no further. Scroll on for all the deets - and the best of the internet's responses.
Costco is like no other place on earth.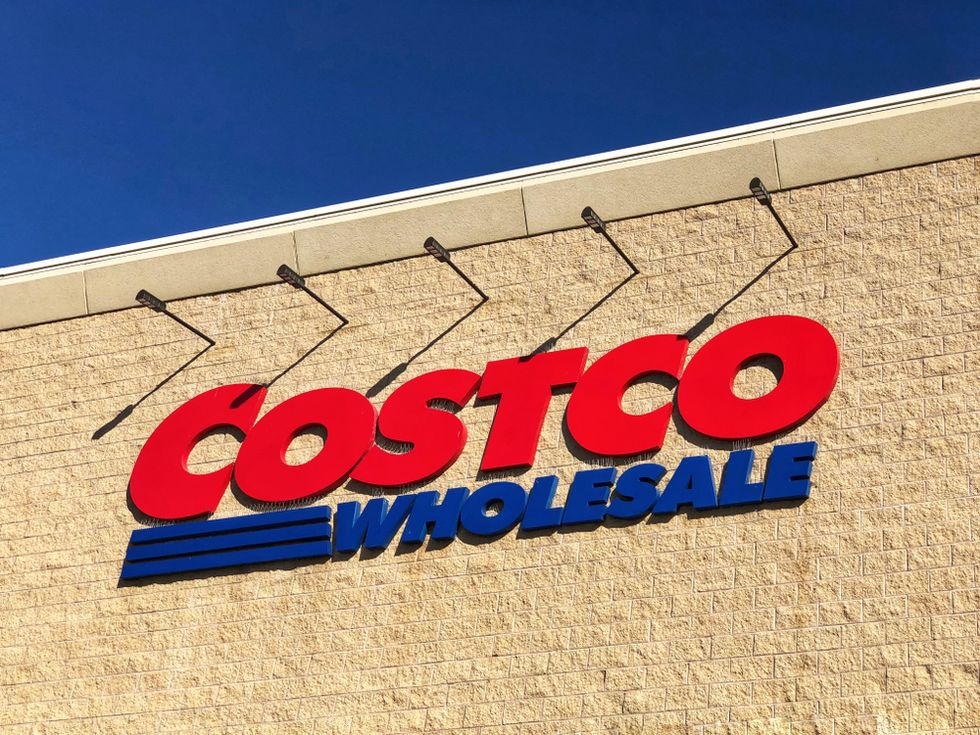 via: Shutterstock
After Walmart, it's the second-largest retailer in North America, having been founded way back when in 1983. Imagine - there was once a world without Costco!
The store has a pretty unique premise.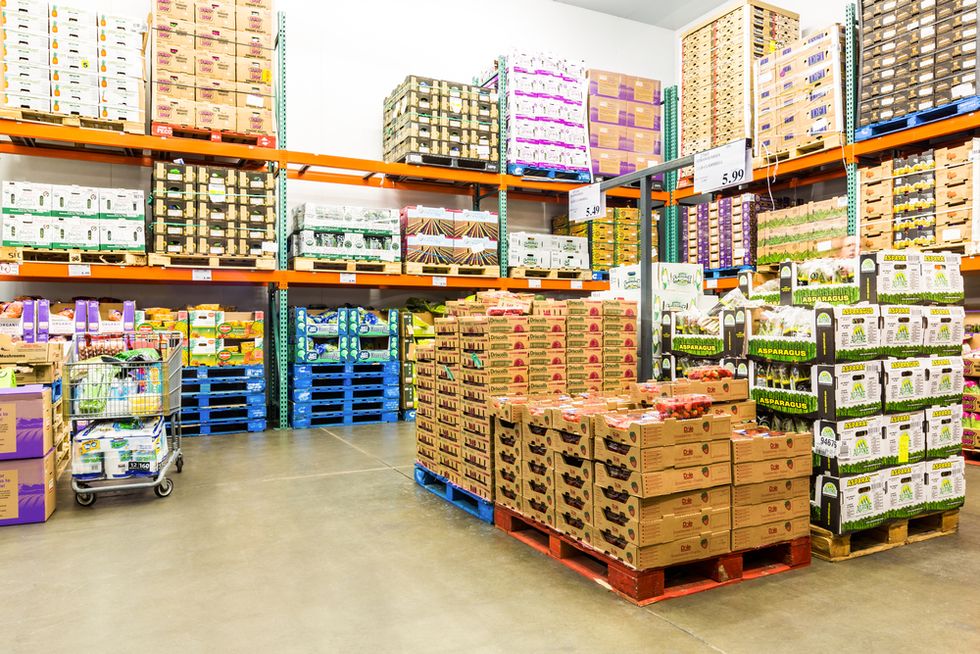 via: Shutterstock
It's designed for small businesses to buy large amounts at wholesale prices - but it's also open to the public, meaning regular folks can make some pretty impressive savings.
Which can bring on a certain type of hysteria.
When everything is enormous and affordable, shopping at Costco can quickly turn into something of a manic episode.
Costco memberships are pretty serious business.
But once you're in, you get unlimited access to all the amazing (and unique) products they have on offer.
There's another reason Costco is so beloved, too.
Can we say free samples? There's nothing better than cruising past the unsuspecting employees multiple times to make you feel like a secret agent.
Costco jokes are a beloved subgenre of Twitter.
Wife: You'll be so proud of me. I saved $9 at Costco. Me: How much did you spend? Wife: $600.

— James Breakwell, Exploding Unicorn (@James Breakwell, Exploding Unicorn)1416779949.0
You really can't hit the store up for a small shop. Whatever you "need," you'll always return with much,
much 
more.
And once in a while, a particular product attracts a lot of attention.
Sometimes, the masterminds behind Costco really hit upon an ingenious idea - and the internet quickly becomes borderline hysterical.
And there's one area where Costco truly excels.
via: Costco
Their in-house Kirkland brand. Seriously, the range is absolutely full of incredibly affordable gems.
And they've really knocked it out of the park this festive season.
With one of the most exciting Kirkland items we've heard of in years.
Eggnog, of course!
But this is an eggnog with a difference - done as only Costco would know how.
And boy, has this product taken the internet by storm.
And who can blame us? This product sounds incredible.
It was shared on Instagram...
the best place to keep up with the latest launches.
And what's super exciting?
These giant bottles contain over a liter and a half of the good stuff. Now that's a generous serving.
Even better?
As you'd probably expect from the budget-friendly superstore, these humongous bottles cost just $8.99.
And the best part?
According to all the reviews, this drink is also totally delicious. We're struggling to see the catch here.
People on the internet are getting excited.
Well, when you see delicious booze in giant bottles at a bargain price, it's hard not to be.
And it's started something of a trend.
Bout to see what this Costco eggnog got goin on

— Pandemic Princess ✨👑 (@Pandemic Princess ✨👑)1573584258.0
We'll see you at Costco, yeah?
Although there is a flip side to the story.
Spent a frustrating day searching in the Arlington VA @Costco looking for the much hyped wine eggnog. Alas, an hour… https://t.co/upPLW53bVb

— Stay-C (@Stay-C)1573595364.0
This drink has become so popular than many are struggling to track it down. Our hearts are breaking.
Although the internet has offered us this.
I don't know who needs to know this, but EggNog is available at Costco in Ontario, Single serving 2L containers! https://t.co/Gpeg7RsLaX

— Stephen (@Stephen)1573072449.0
Not one to be outdone, Costco Canada has come out with
an even bigger 
eggnog. Now, this is a competition we can get on board with.
Costco, god bless you.
And if you're interested in another festive limited edition item, scroll on for what's coming to Wendy's this month!