Love is something we all want in our lives. If you're in lockdown with someone you love, you should treasure every second, even if they get on your nerves more often than not.
One couple from Austin, Texas decided they weren't going to let a pandemic get in the way of their special day, which prompted them to do something completely out of the ordinary.
Keep scrolling to watch their big day...
Dating is no joke.
In fact, romantic life can often just feel like a string of missed opportunities as you search and search for "the one."
Looking for love can be exhausting.
But once you find it, for many of us, it really does make every part of life seem a little bit brighter.
Many people aim for that happy relationship.
Finding the person who's a perfect fit, and that you can stay committed to for a long time, can make it feel like your life is moving in the right direction.
Many of us have marriage in our life plan.
And for many women in particular, the marriage fantasy is something they spend a lot of time planning for.
But others favor a... different route.
Going for a more unique wedding is always a sure-fire way to make it a day to remember - and ensures your wedding will be able to stand out from the crowd.
And while many wish to keep the general ceremony traditional...
In the current climate, getting married is a trickier concept than usual.
And one couple really thought outside the box.
A couple in Austin, Texas managed to have a socially distanced wedding this week.
This is Bri and Lindsey Leaverton...
Within just 12 hours of matching on a dating site in 2018, they went on their first date...
Everything was set...
But just weeks before their wedding, Austin laid down quarantine restrictions.
Although this made Bri and Lindsey realize they didn't want to wait until who knows when to get married.
It wasn't anything like they'd originally planned.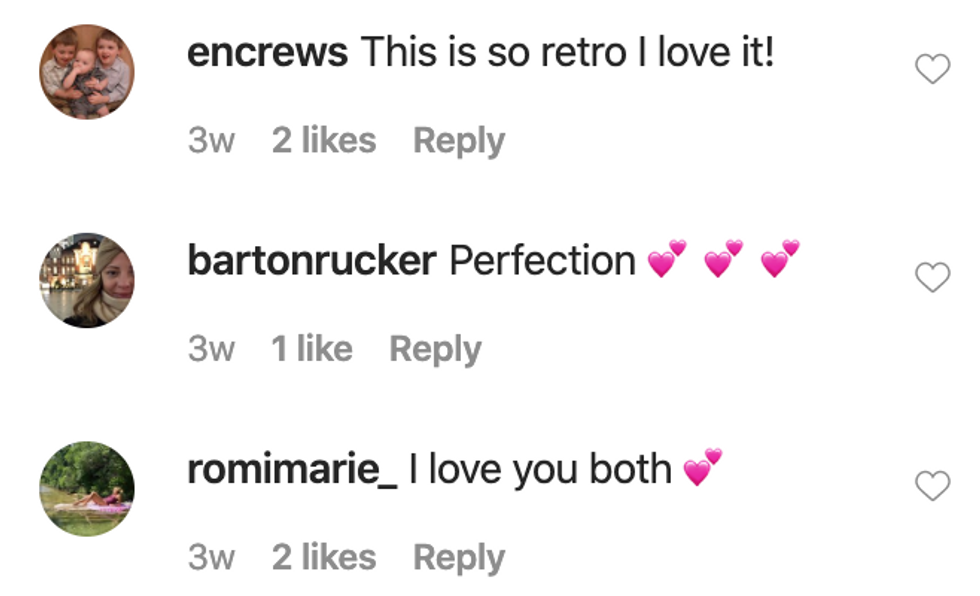 "Our wedding planner had this crazy idea: What if we did this at a drive-in movie theater? She said, 'I feel like that suits you guys,'" Lindsey said.
Due to their local drive-in theater being closed they had to search a little further afield, where they found Doc's Drive-In Theatre in nearby Buda, just south of Austin.

The theater sells food for pickup, which is how they've managed to remain open, being classed as an essential business.
So without hesitation, they gave them a call...
Their friends and family were immediately on board with the unusual wedding.
The big day finally arrived on April 28, just a few weeks after they'd originally planned.
It was everything they'd hoped for...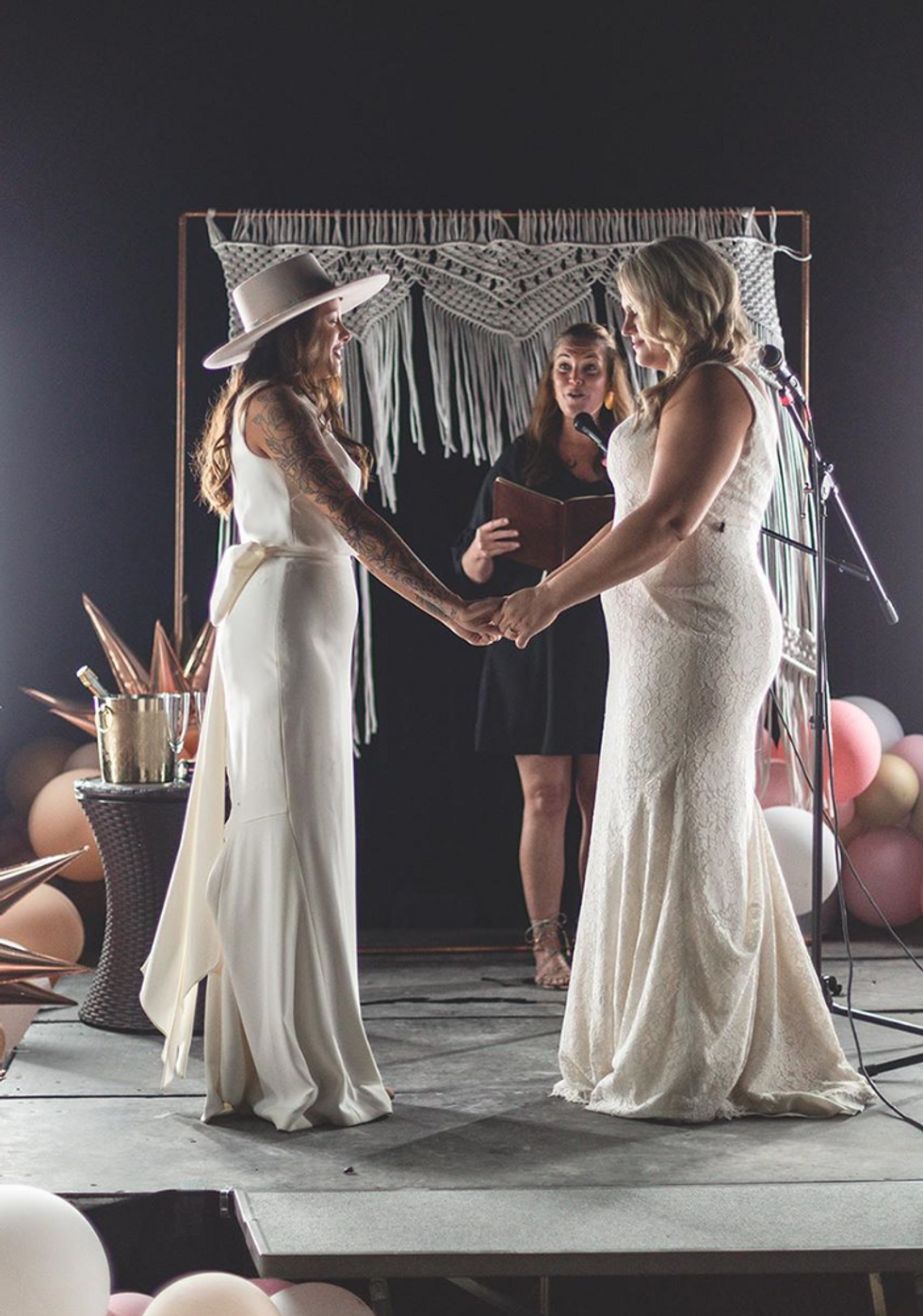 The couple called on their original videographer to help them Livestream the wedding to social media, so friends and family who couldn't come could still witness the wedding.
Everyone remained 6 feet apart for the entire wedding. Lindsey was walked down the aisle by her twin daughters, Annabelle and Olivia, and Bri walked down the aisle with her sister.
Though there were some difficult challenges to overcome...
They still said It was still the best impromptu wedding the could have ever dreamed of...
"It was one of the most connected moments I've ever felt," Lindsey said. "I thought it would be disconnected, but we got to wave at people as we left the venue. It was almost surreal how engaged and connected it made everyone feel at one of the most disconnected times of our lives." Keep scrolling to find out how one woman ensured her grandma could see her on her wedding day... Get your tissues ready!