There's something about love, isn't there? The emotional fanfare of finding someone perfect is aspirational.
In spite of many comments to the contrary, plenty of us still seek out marriage as a confirmation of that commitment. Nowhere is this more highly scrutinized than in the wedding planning process.
And one Colorado couple really thought outside the box with their matrimonial celebrations.
Finding love is something most of us hope for.
But the searching can make it seem like it's basically an impossibility. It can be a jungle out there, folks!
Dating is no joke.
In fact, romantic life can often just feel like a string of missed opportunities as you search and search for "the one."
Looking for love can be exhausting.
But once you find it, for many of us, it really does make every part of life seem a little bit brighter.
Many people aim for that happy relationship.
Finding the person who's a perfect fit, and that you can stay committed to for a long time, can make it feel like your life is moving in the right direction.
Plus, PDAs are nice.
Having someone to hug and kiss (and who hugs and kisses you right back) is a pretty sweet feeling.
Some couples wish to take their commitment a step further.
Becoming engaged to be married is one way that many choose to express the seriousness of their love for one another.
Many of us have marriage in our life plan.
And for many women in particular, the marriage fantasy is something they spend a lot of time planning for.
But others favor a ... different route.
Going for a more unique wedding is always a sure-fire way to make it a day to remember - and ensures your wedding will be able to stand out from the crowd.
And while many wish to keep the general ceremony traditional...
There are still fun twists that can spice things up. One simple way to make your wedding a little different? Go for a theme.
But how do you choose?
Well, by going for something the 2 of you enjoy, you can make your special day feel more personal...
But one Colorado couple really went off-piste with their theme.
The pair decided they wanted their special day to reflect their favorite thing - weed.
This is Dusty and Clara Higgins.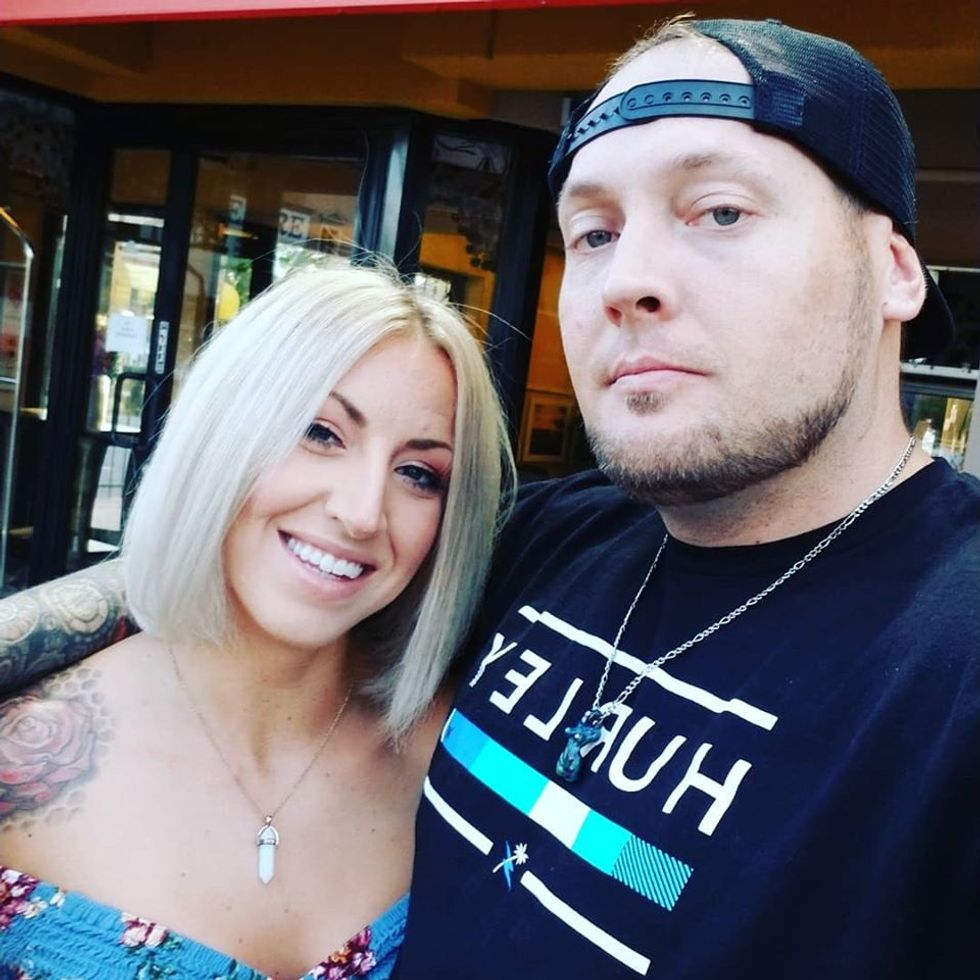 The couple wed back in 2017, and they knew the big day would be based around the green stuff.
"Cannabis is a huge part of our lives, all of our friends use cannabis, we are in the cannabis industry and I wanted weed instead of wine!"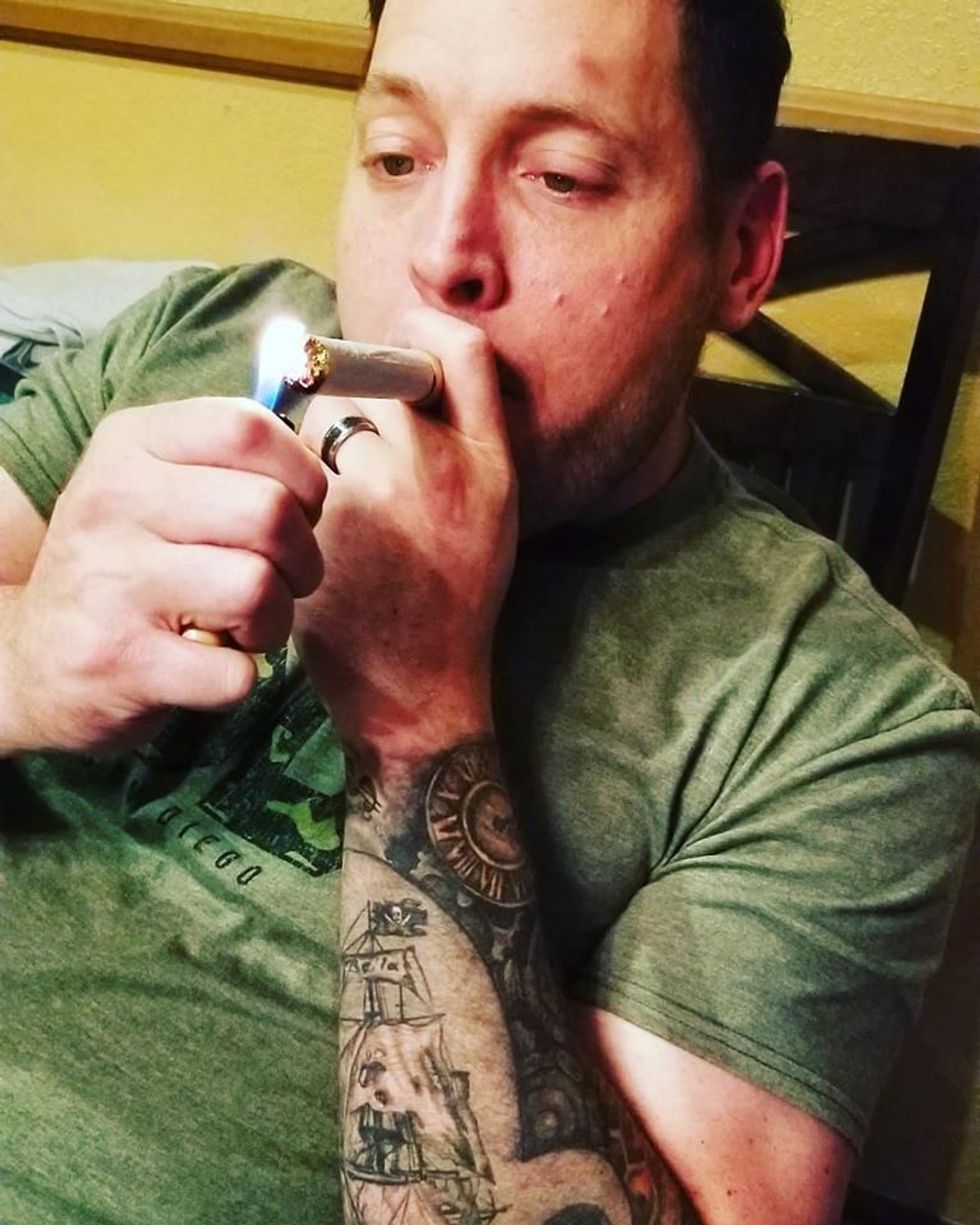 "I wanted to have a different wedding, one that represented our love. We are very non-traditional in some ways so the cannabis-themed wedding was important," said Clara.
"Not all of our guests used cannabis but they respect what we do."
"We had a cannabis bar, where we had pipes and bongs and 10 different flower varieties to choose from, concentrates and edibles."
"The 'cannabar' was set up with pipes, bongs, rolling papers and a variety of different strains, concentrates and edibles."
"We had our cannabis garden growing behind our reception area so our guests could look at them growing, they were just babies but it was still neat."
"I had a custom wedding bong made from Noble Glass, and that created a whole other business for me."
"I met Noble Glass at a trade show the year before I was married. I fell in love with their work and purchased a collection for our store."
"I was planning my wedding and was thinking wow, it would be so special to have a bong made just for us on that day."
"So, I asked if they would and they were happy to! I told them the colors of my wedding, what I wanted and they made my baby!"
"I am truly in love with it."
"It was a gift, but the price of the style I requested was about $400.00. It was from Noble Glass in Eugene Oregon here in the USA. They specialize in soft glass which is different than what most artists use."
"So, we had our ceremony and after we said our vows and had our first kiss as Mr and Mrs Higgins, our wedding officiate handed me the bong, loaded and ready to go."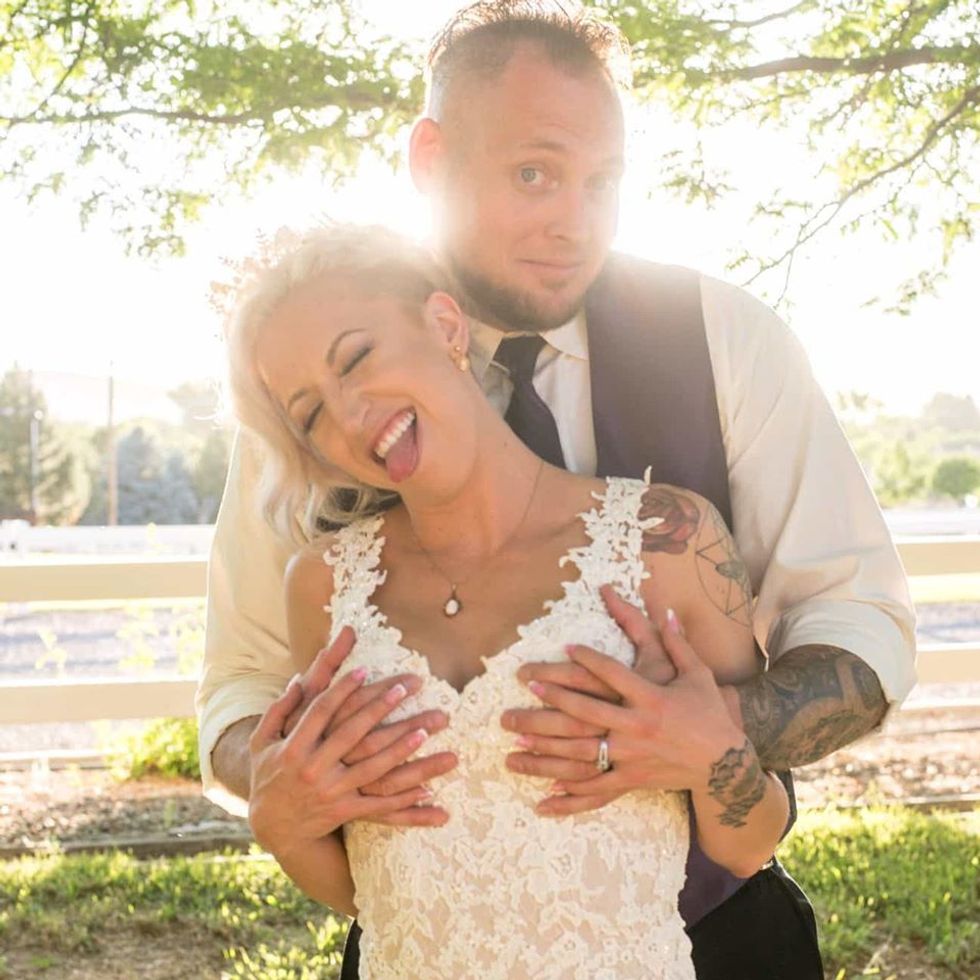 "I took the first bong rip in front of everyone and he took the next! It's like jumping the broom but for stoners."
Now they're "joint" in holy matrimony!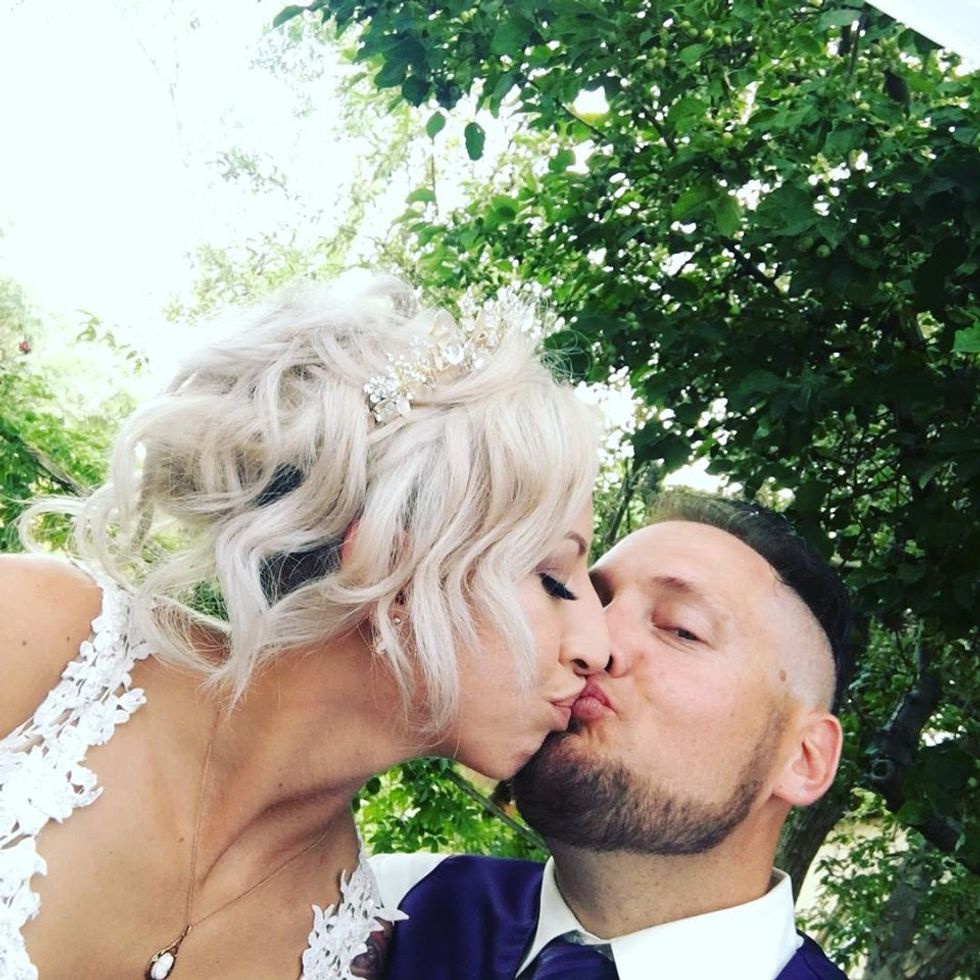 We wish them a lifetime of happiness! Fancy another unusual relationship? Scroll on for a proposal involving pizza...