A California couple did something truly remarkable recently by placing cash in baby-related products at different Target locations to "make things a little easier" for other parents.
The couple hid up to $1,000 in cash in baby products around the store.
Krystal and Patrick Duhaney went to local Target stores in southern California to put money into baby products so that parents buying products will find things easier if they are struggling to make ends meet.
"Being a parent can be tough! Before I founded @milkymamallc, we often struggled to make ends meet. So, Hubby and I went to various @target stores in Southern California and hid money in baby items. We hope that the parents that purchase these items have a brighter day when they find our gifts."
The video on Instagram has nearly 95,000 views and shows Krystal and Patrick walking around different Target stores hiding money in items captioning within the video, "I hope this helps mama's out."

Krystal spoke to KABC about her heartwarming deed.
Krystal is a registered nurse and CEO of Milky Mama, which aims to give "breastfeeding and pumping support" to parents in the United States and around the world.
"We really wanted to make things a little easier," she told KABC, "Hopefully brighten their day and hopefully inspire others to kind of, you know, spread joy and kindness."

"As parents raising two young children, it's really important for us to let our children know… kindness matters and that you never know what somebody's going through," she explained to the outlet.
Krystal also wrote a post explaining what it means for her to be a mother.
"For me, I take pride in being a provider, a protector, and a carer for the future generation. But, being my kids' confidant and *hopefully*, one day their role model is what keeps me going as both a businesswoman and a mother," she said in her Instagram caption.

"This just made me cry!!!! This is so beautiful," one follower wrote on Krystal's post.
Commenters were overwhelmed with Krystal and her partner's kindness and willingness to give back to the parent community.
"This is absolutely incredible! It gives me tears to think of a potential parent in need opening this. You've inspired me to do the same! God bless you!!!" and "You are gonna be exponentially blessed…this is inspiring," viewers wrote.
Followers even asked if Krystal could hit their local store as some are "flying through diapers" while others expressed how happy they would be to open one of the products with money inside for their baby expenses.

Having a newborn can be tiring and for most, finances can be tight…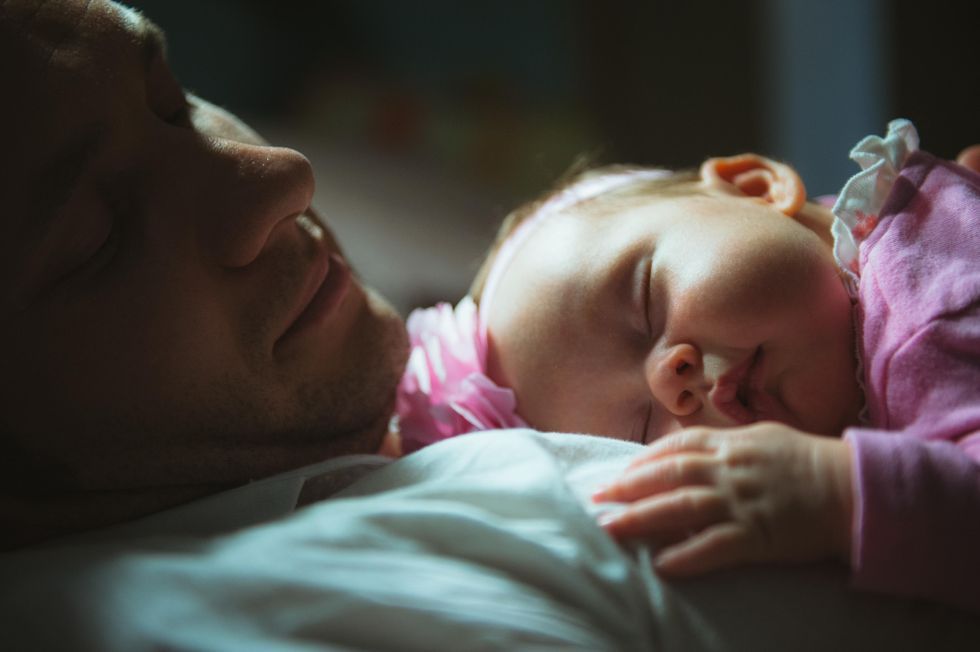 But Krystal continues to encourage self-care among parents on her Instagram platform.
"It's easy to get caught up in all the tasks and responsibilities you have, but never forget that a part of being a parent is creating memories with your family," she wrote.

In the video where Krystal "gives back" to parents, she explained how it was hard for her husband Patrick to make ends meet before she founded a business.
So, they wanted to make other parents a little bit more support than they had… asking parents to take care of themselves and hoping that she's helped someone out.
We don't know about you but we simply love seeing people like Krystal and Patrick encouraging kind gestures and melting the hearts of parents who might be struggling financially.
What do you think?