There's something about love, isn't there? The emotional fanfare of finding someone perfect is aspirational.
In spite of many comments to the contrary, plenty of us still seek out marriage as a confirmation of that commitment. Nowhere is this more highly scrutinized than in the wedding planning process.
But in the troubling times of the coronavirus pandemic, one couple had to get very creative with their big day.
Finding love is something most of us hope for.
But the searching can make it seem like it's basically an impossibility. It can be a jungle out there, folks!
Dating is no joke.
In fact, romantic life can often just feel like a string of missed opportunities as you search and search for "the one."
Looking for love can be exhausting.
But once you find it, for many of us, it really does make every part of life seem a little bit brighter.
Many people aim for that happy relationship.
Finding the person who's a perfect fit, and that you can stay committed to for a long time, can make it feel like your life is moving in the right direction.
Plus, PDAs are nice.
Having someone to hug and kiss (and who hugs and kisses you right back) is a pretty sweet feeling.
Some couples wish to take their commitment a step further.
Becoming engaged to be married is one way that many choose to express the seriousness of their love for one another.
Many of us have marriage in our life plan.
And for many women in particular, the marriage fantasy is something they spend a lot of time planning for.
But others favor a... different route.
Going for a more unique wedding is always a sure-fire way to make it a day to remember - and ensures your wedding will be able to stand out from the crowd.
And while many wish to keep the general ceremony traditional...
In the current climate, getting married is a trickier concept than usual.
And one couple really thought outside the box.
A couple in New York City managed to have a socially distanced wedding this week.
This is Amanda Wheeler and Reilly Jennings.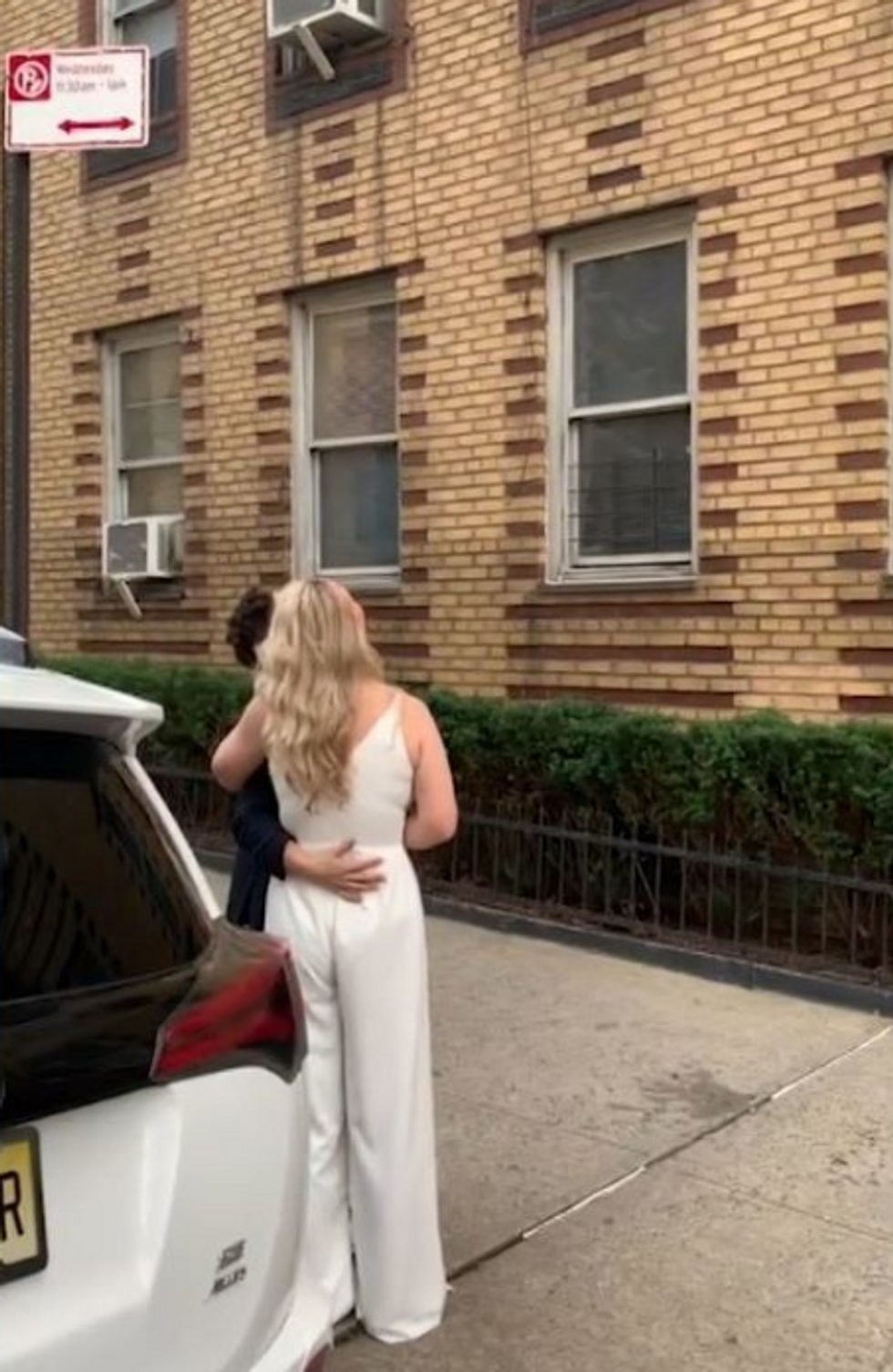 The pair had been planning to marry in October, but decided during the pandemic there was no time to waste.
They moved the wedding forward.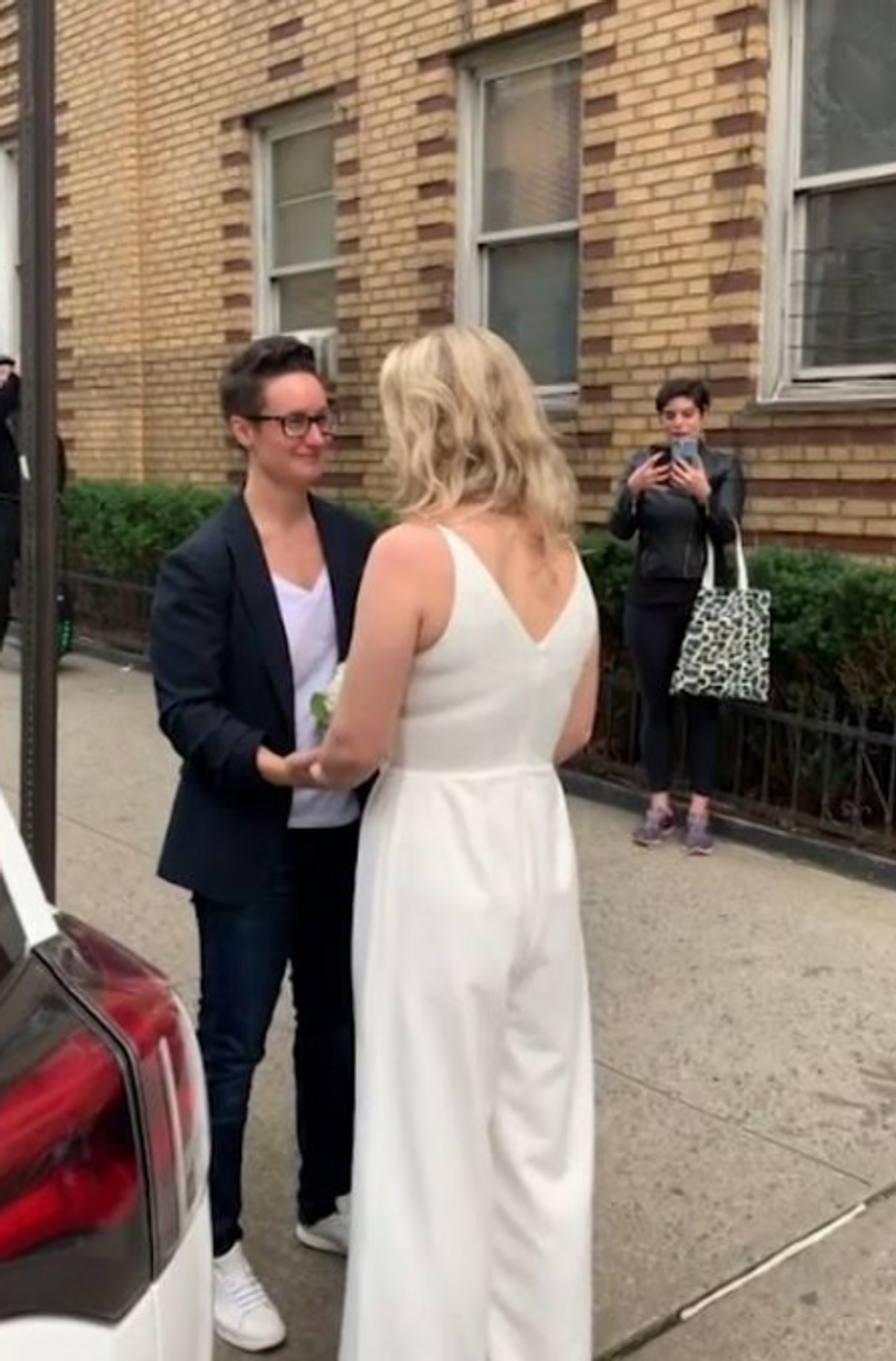 But since the registry offices in the city had closed, they were forced to think outside the box.
They realized they had a friend who could help out.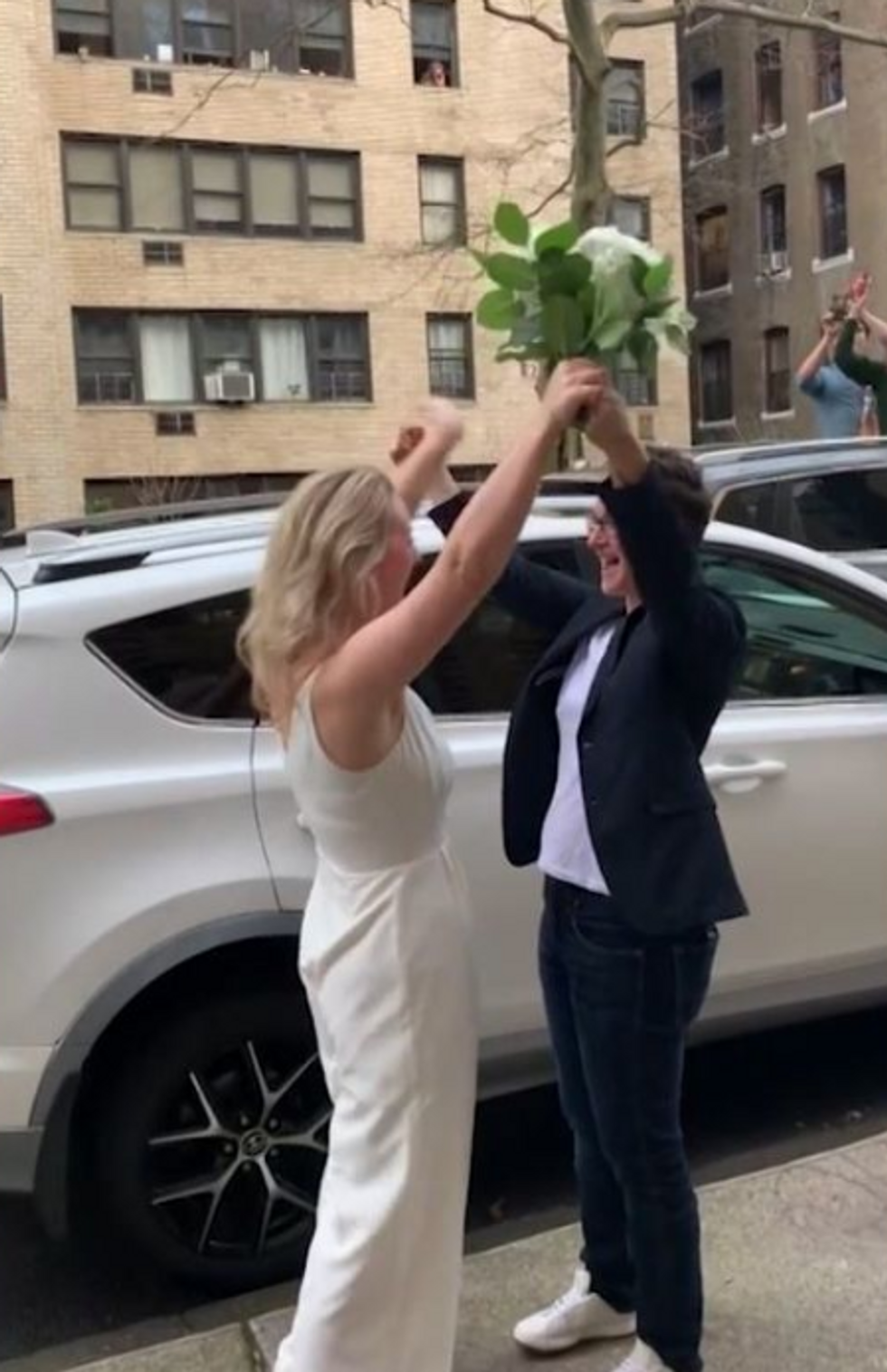 And make their dreams of wedding during the coronavirus pandemic possible.
And as for staying 6 feet apart?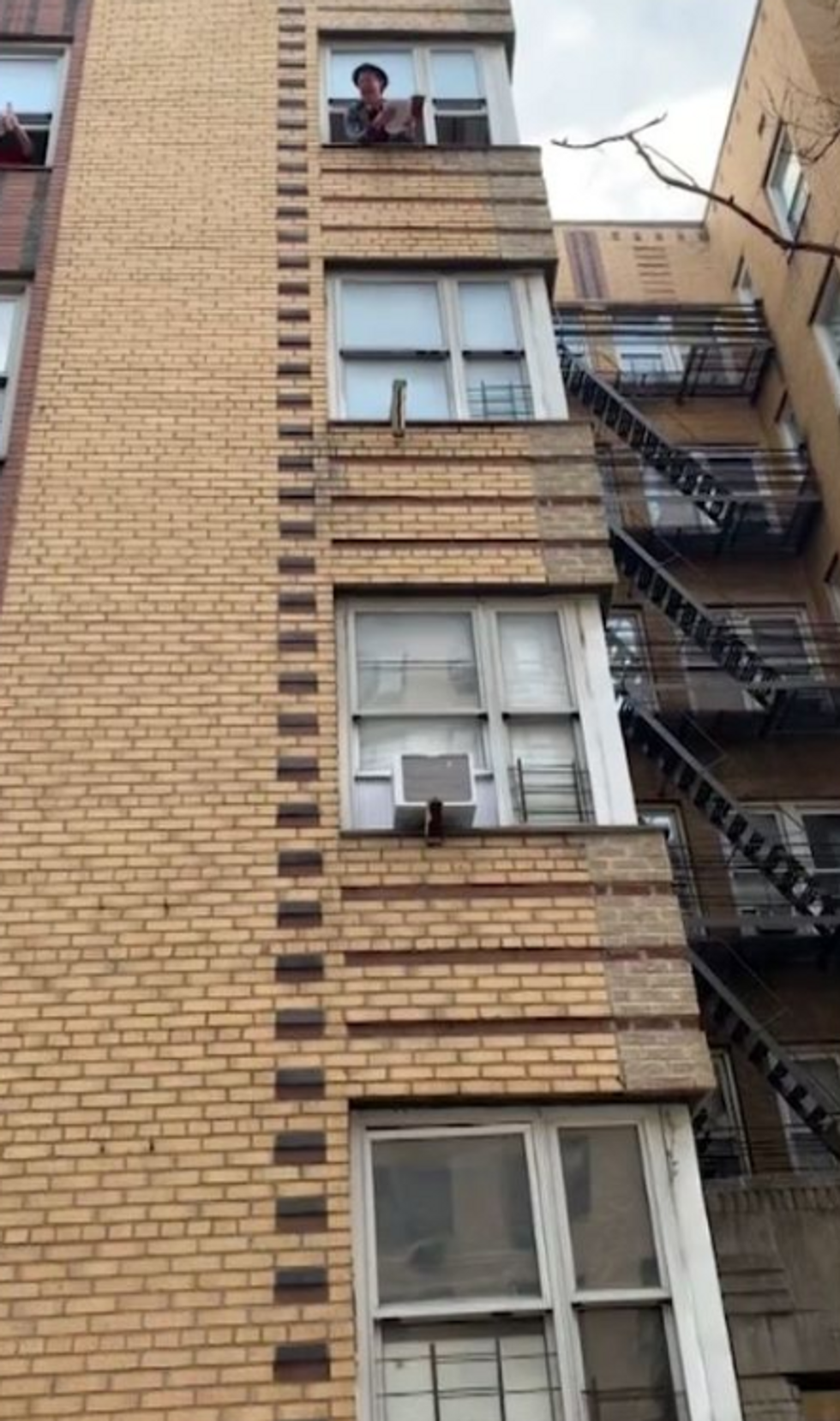 No worries! The registrar managed to officiate from their fourth-floor window in order to stay safe.
People have been very emotional about the scenes.
@TalalNAnsari This is exactly what American needs today!

— Ashlee Explains It All (@Ashlee Explains It All)1584750027.0
Seeing some good, happy news in times like this is more important than ever.
It's touched the internet's hearts.
@TalalNAnsari @maggieNYT I got married Wednesday night in my pajamas, in my living room. What a time.

— colarodoloveboy (@colarodoloveboy)1584750120.0
We're not crying, you're crying!
Even the brides were touched.
@TalalNAnsari We're so glad this was captured! ❤️❤️❤️ thank you for capturing our special moment.

— Reilly Jennings (@Reilly Jennings)1584750452.0
It seems this wedding had affected us all ...
Here's the first bit of the wedding.
and here's the first part of the ceremony https://t.co/3AaMMSRFzs

— Talal Ansari (@Talal Ansari)1584749756.0
It's truly amazing stuff.
... And the second video.
just witnessed the most incredible thing. after being read a passage from "love in the time of cholera" from a marr… https://t.co/hHrxo92a7x

— Talal Ansari (@Talal Ansari)1584749419.0
We're all feeling emotional at this.
Congratulations to the happy couple.
here's the happy couple https://t.co/WVFQMNSd6k

— Talal Ansari (@Talal Ansari)1584749470.0
And we have to thank them for bringing some light and joy to these dark, scary times. Coronavirus is having some rather unexpected impacts. Scroll on to see what it's doing to the entertainment industry...