Thanks to newborn photography, we are all able to experience the miracle of birth from a much more intimate perspective than we ever could before. If you happen to be in your late 20s-early 30s, you've probably seen a lot of birth and newborn photography popping up in your social media. But why should not having a human child stop someone from having a photoshoot? This adorable couple and their even more adorable cat poked fun at the newborn photography trend with a hilarious photoshoot of their new kitten!
Lucy Schultz is a wedding photographer from Denver, Colorado.
here
. While usually Lucy photographs other people's weddings, this week she was the subject of a hilarious photoshoot with her partner.
But it wasn't just any photoshoot.
The hilarious photoshoot spoofs birth and newborn photography by using a very different subject: their new kitten!
It's so funny, we can't handle it.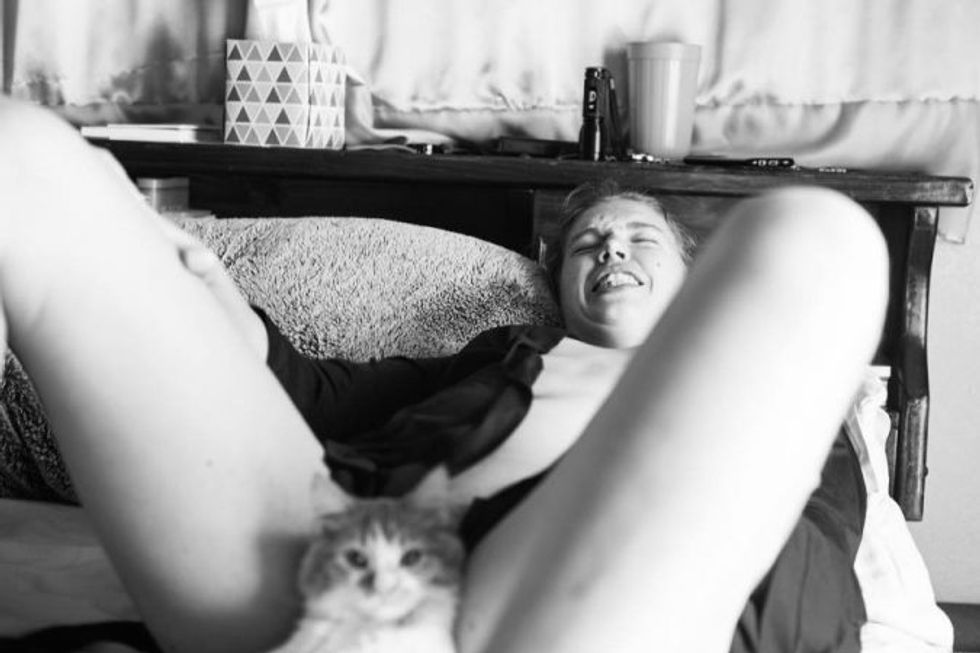 via: Elizabeth Woods-Darby Photography
All of the shots are perfect. Just looked at her pained expression and the cat just sitting there. We are dying. The photos were taken by photographer 
Elizabeth Woods-Darby
who is obviously a genius.
The two women are photographers, so they definitely get how to set up the perfect shot.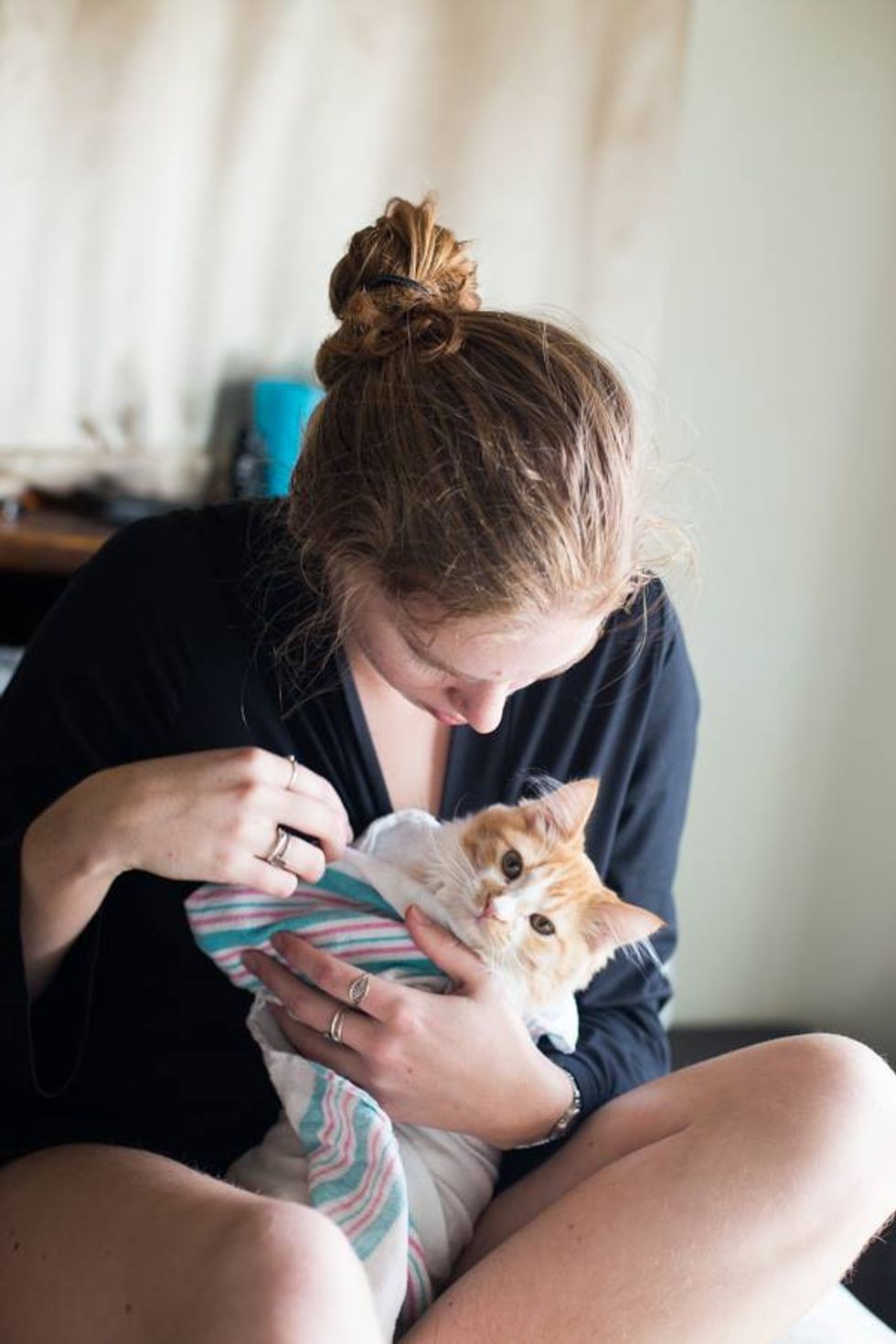 The couple are really good actors, too.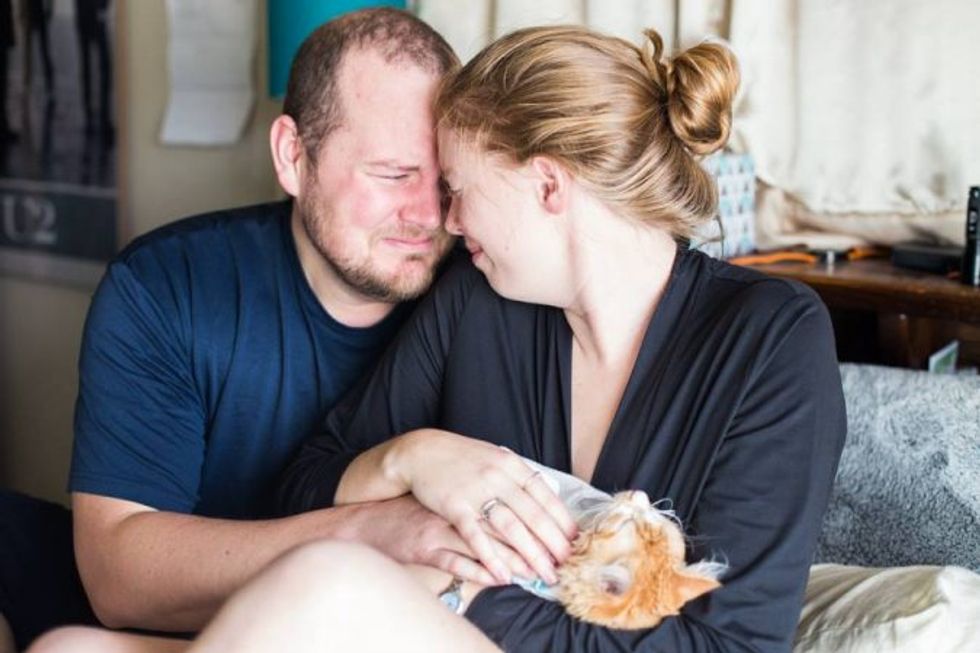 The new cat dad especially is maybe enjoying this a little too much.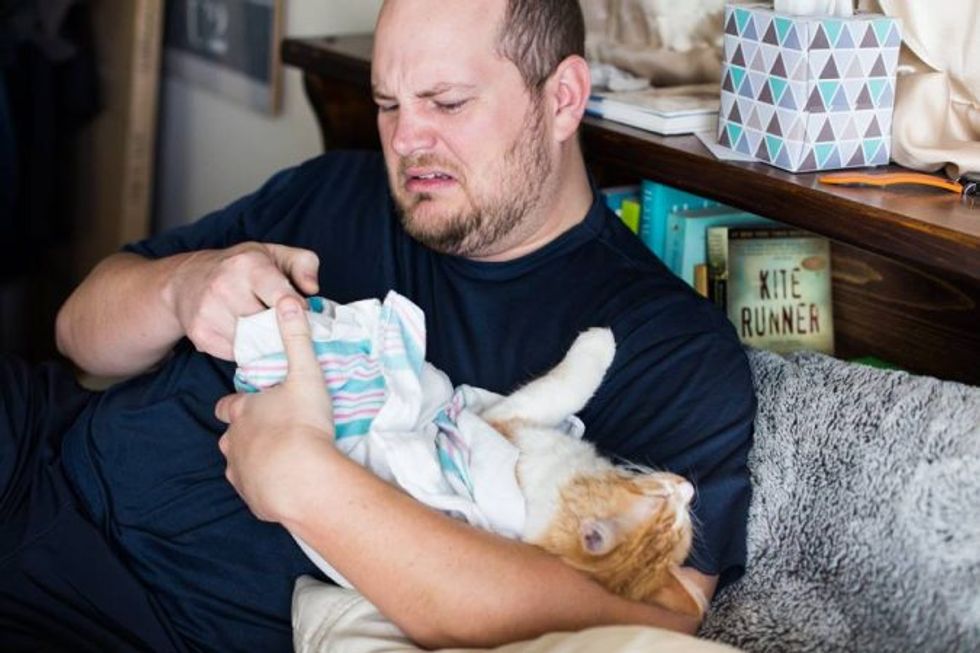 They even have that same newborn baby swaddle that everyone has!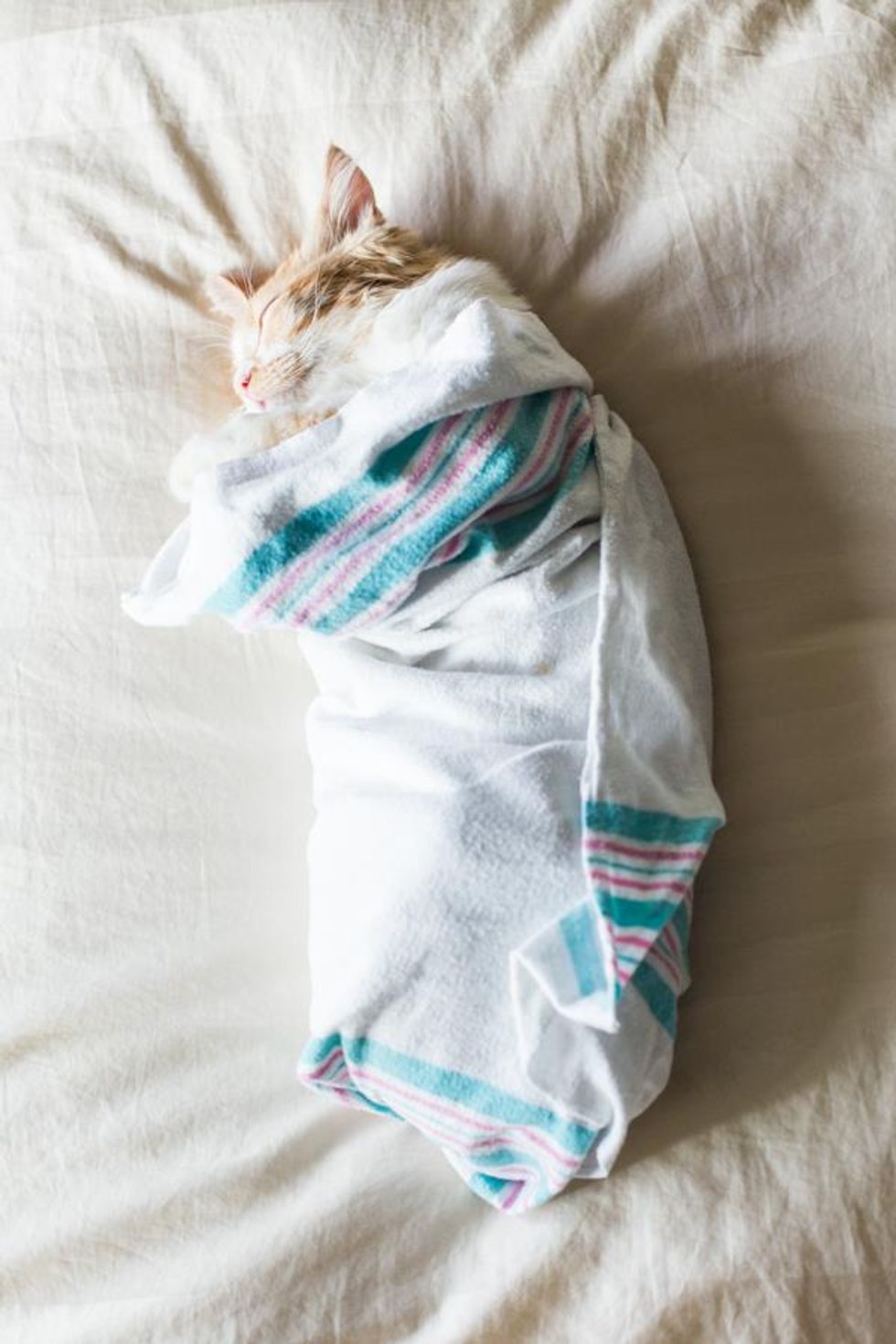 We love their commitment to this joke.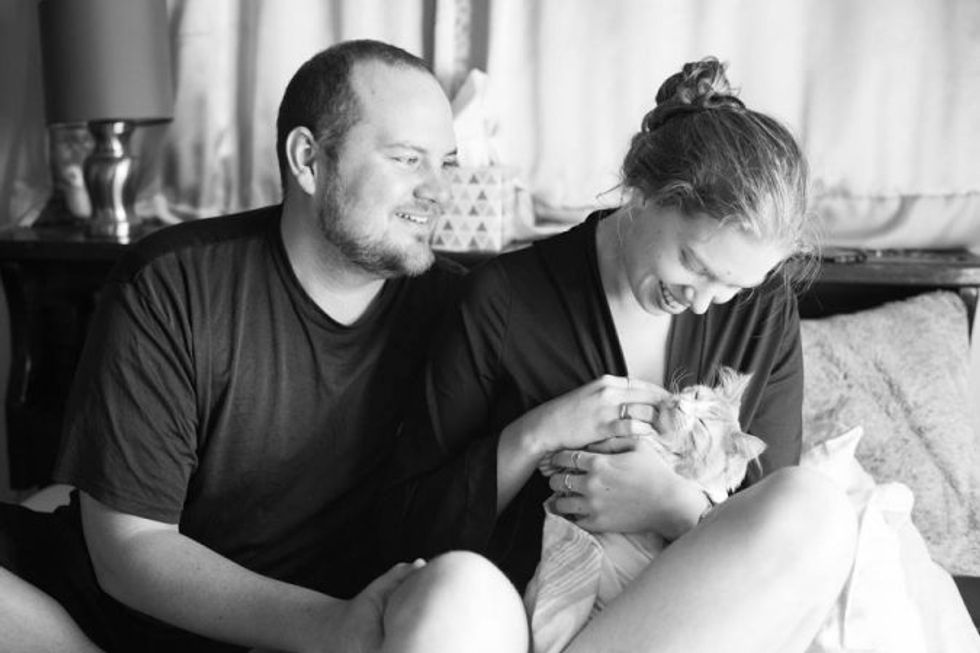 Congrats to the new parents!