Imagine taking your wedding photos in the exact location that you met your partner.
For some of you, it may be your old high school. For others, it could be the local park. And for some unfortunate few, it could be some skanky nightclub downtown.
But, for one couple, it was the unlikely location of the mac 'n' cheese aisle in Costco. They didn't tie the knot there (thank God), but they did have the most spectacular wedding photoshoot in the exact store, down the exact aisle, where they first met and exchanged numbers. So cute.
The couple's photoshoot has since gone viral and is sending the discount superstore to new levels of romantic fame.
You can get all sorts of things at Costco.
It's impossible to leave a Costco without a cart full of random objects that you most definitely did not go in for in the first place.
Costco is a place of endless possibilities.
Need gallons of milk? Costco's got it. A lifetime supply of peanuts? Costco. Oh, you need a husband? That's right... Costco could have one waiting for you.
Yep, one woman left with more than just a bargain...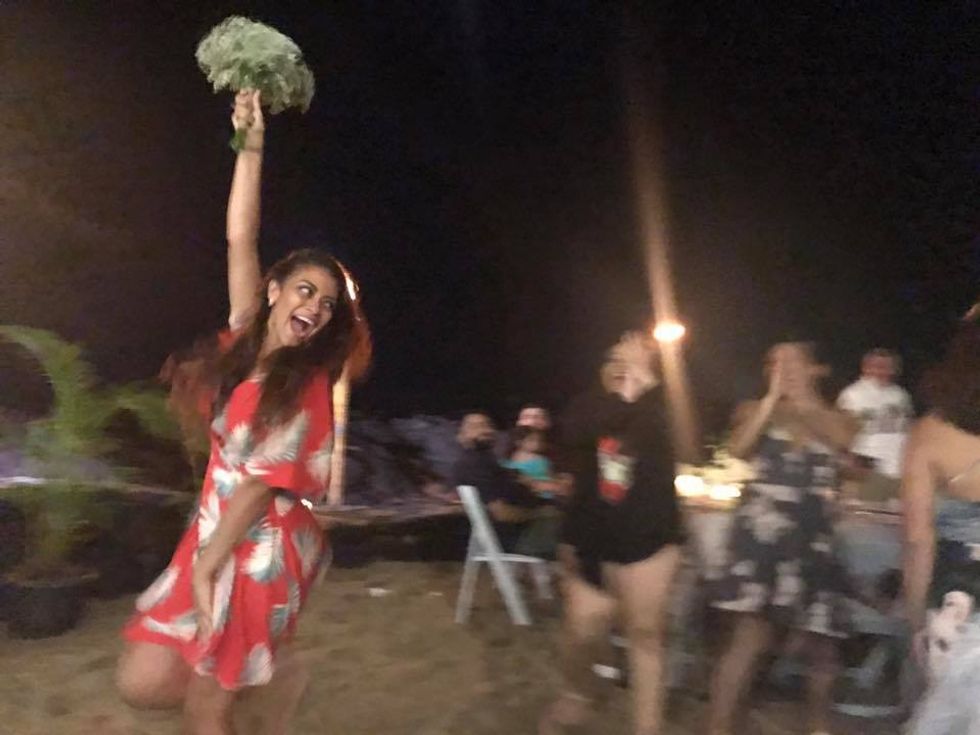 via: Facebook
Jess Ayala Brown, from Honolulu, Hawaii, was shopping in Waipahu's Costco branch with her roommate when she miraculously met her future husband-to-be, Brandon Brown. I know what you're thinking... When will this happen to us?!
The pair met in the mac 'n' cheese aisle.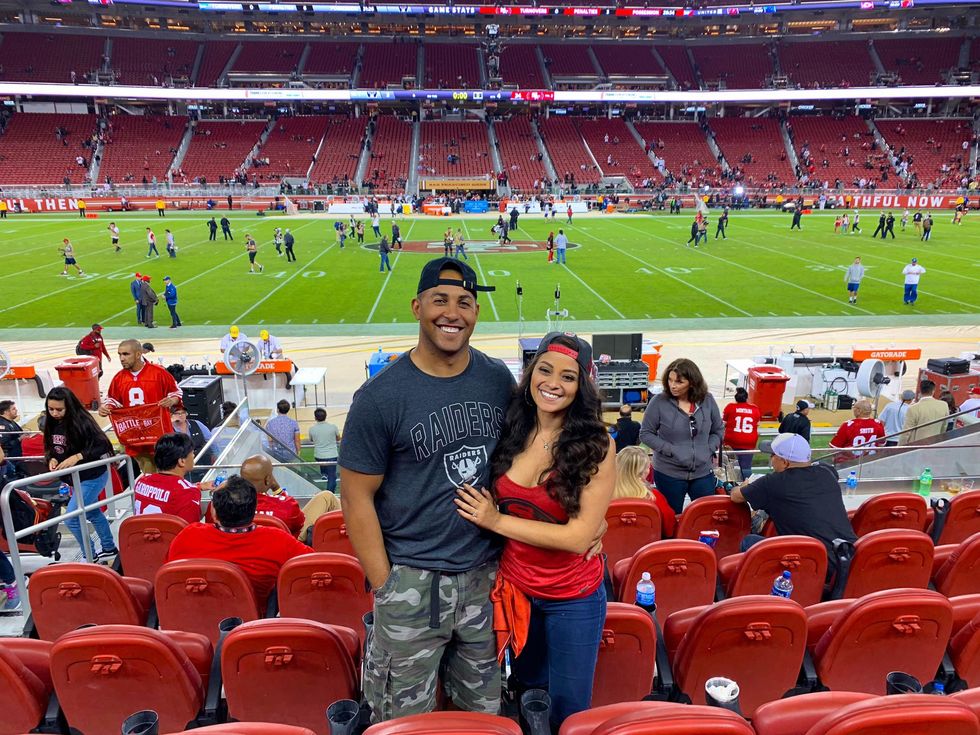 via: Facebook
To make this story even better, they met in the
best
aisle in Costco. What are the chances?
Jess was debating whether or not to buy boxes of mac 'n' cheese...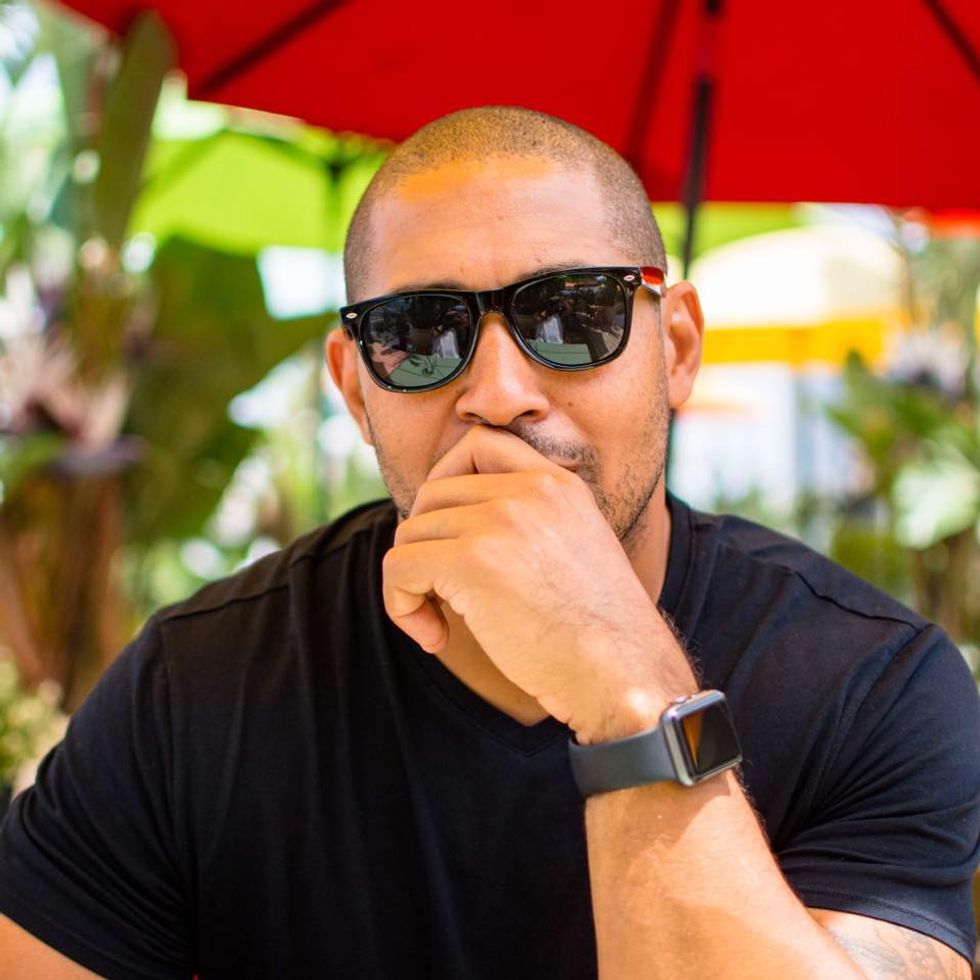 via: Facebook
Though this is a bit of a silly question... Who
ever
needs to question buying mac 'n' cheese?
Brandon overheard her discussing her dilemma, and said: "It's good for you. It's cheese — and it's Costco." This made her laugh, and they subsequently exchanged numbers.
The pair instantly hit it off.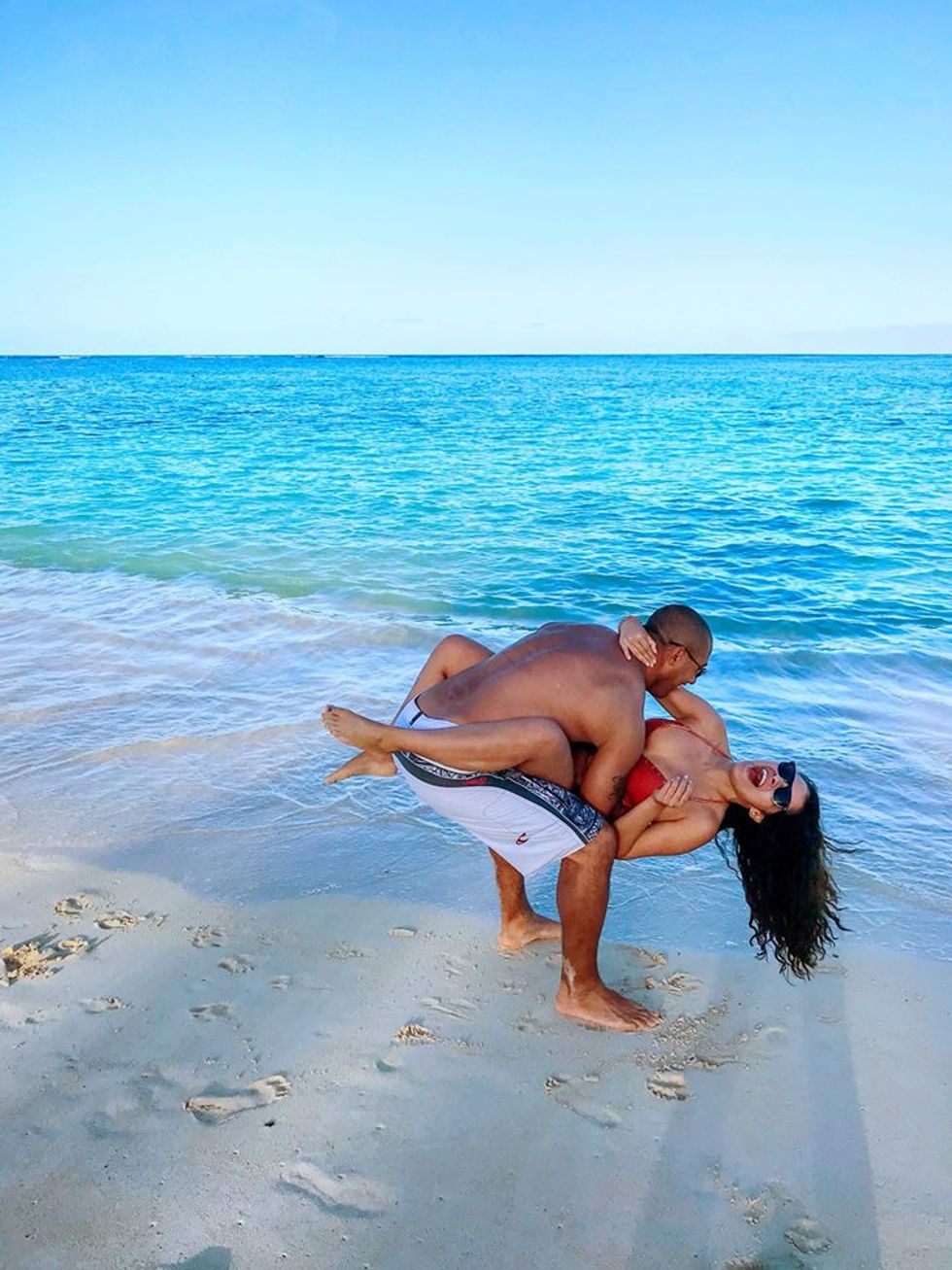 via: Facebook
Not bad for a Costco find. Though their timely meeting is the butt of many jokes, with Jess telling
INSIDER:
 "I've literally spent the last two years responding to any compliment about Brandon with 'Thanks, I got him at Costco.'"
The following year, they got engaged.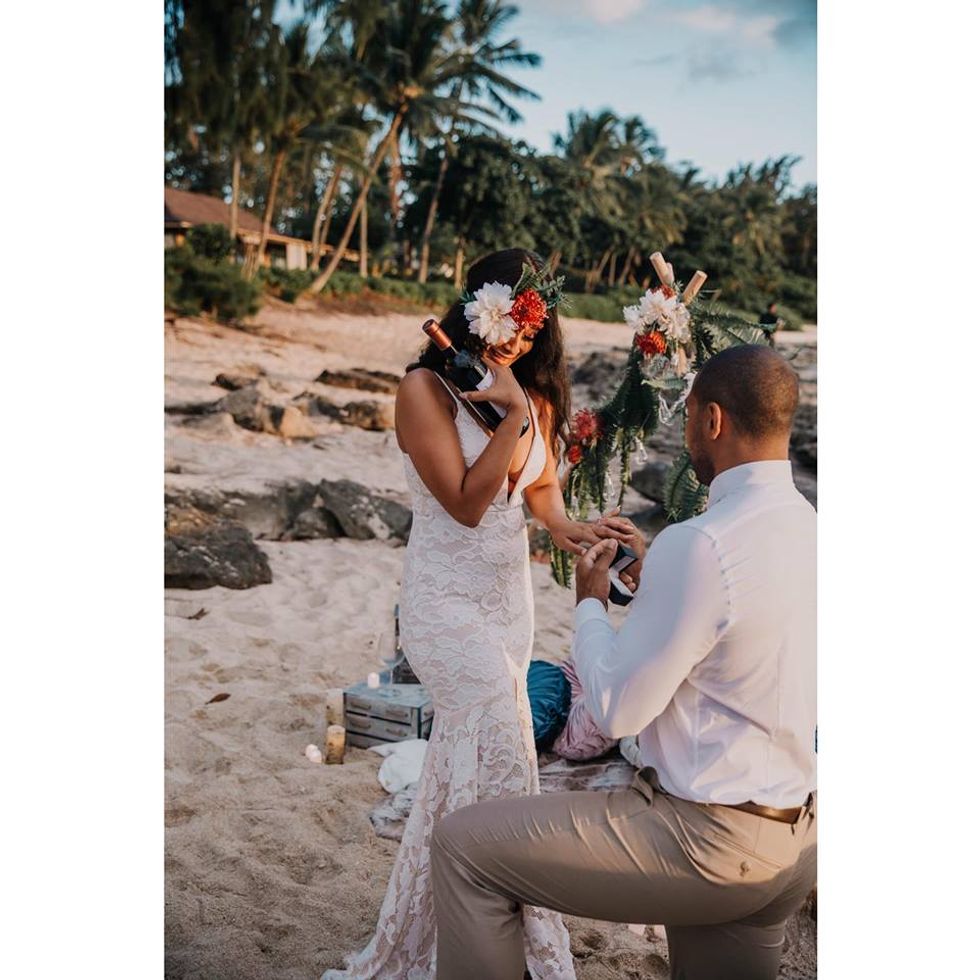 via: Facebook
Beautiful photos on Jess' Facebook page show Brandon's beach-front proposal, complete with a bottle of wine which read, "Jess, will you marry me?" Whether it was wine from Costco remains undetermined...
They then tied the knot in a gorgeous ceremony.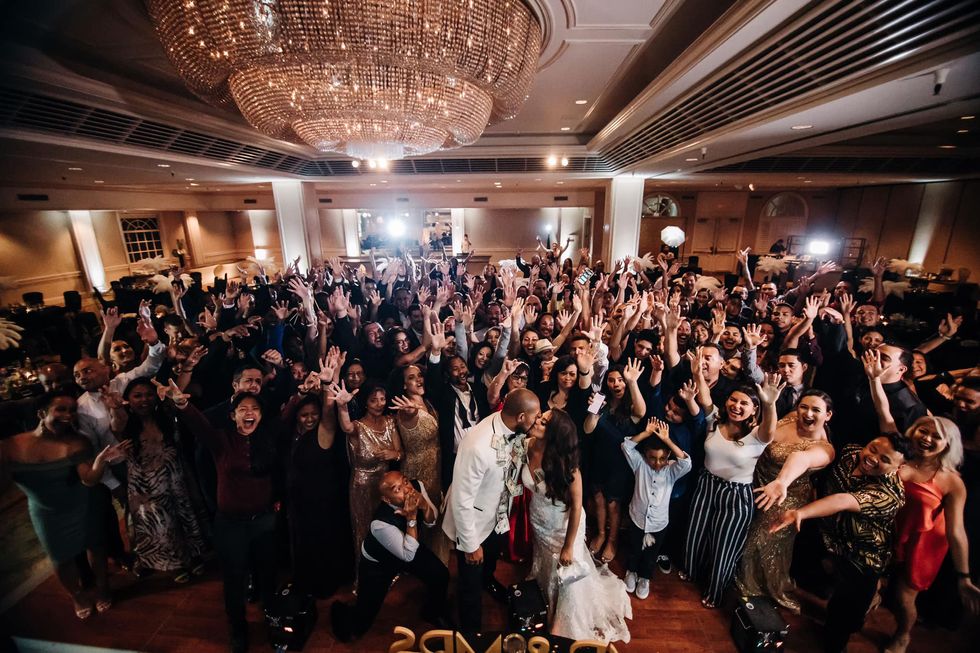 via: Facebook
The couple got married in May in a beach-side ceremony in Honolulu and celebrated with a lavish evening reception with their family and friends.
But the part that you're all here for...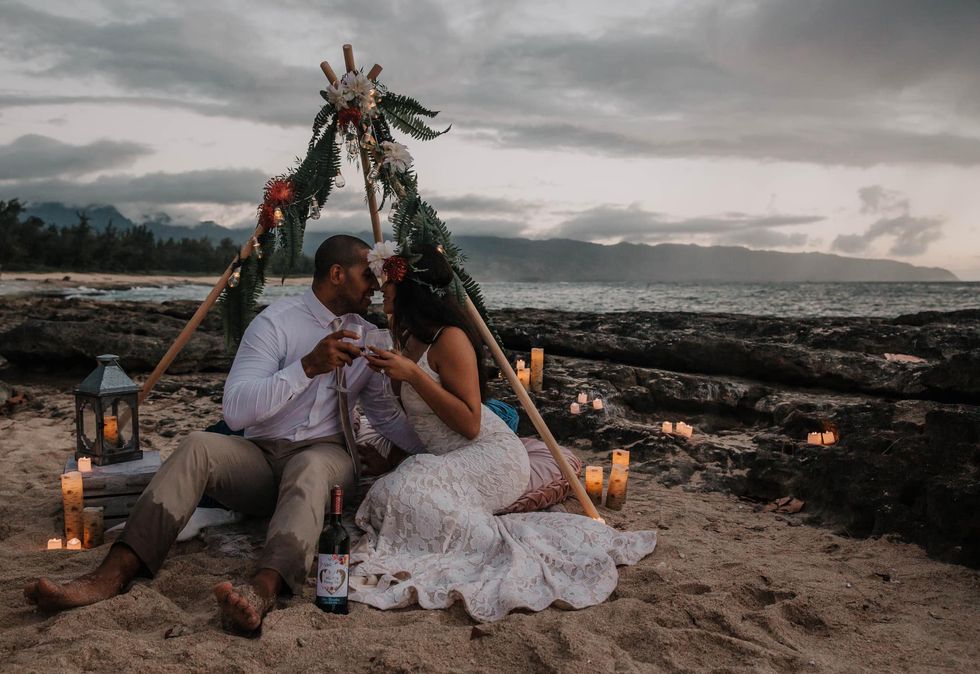 Is the Costco photoshoot, of course! I know what you're thinking, these beach pictures aren't quite Costco material, are they?
They returned to Costco a month after the wedding.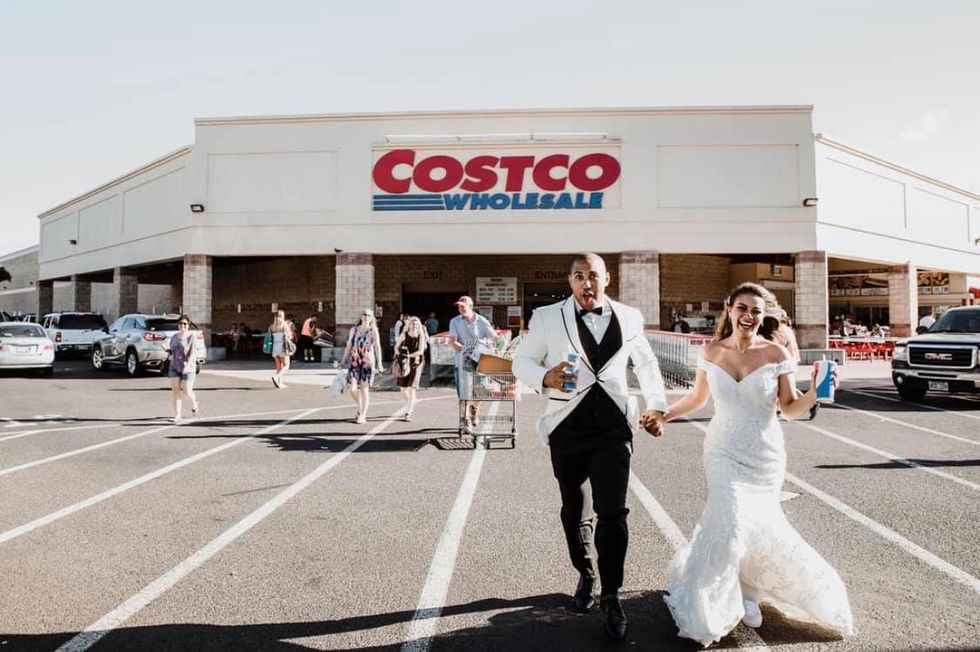 via: Facebook
Because you'd have to be completely insane to actually get married in a supermarket, right?
They returned to where it all began...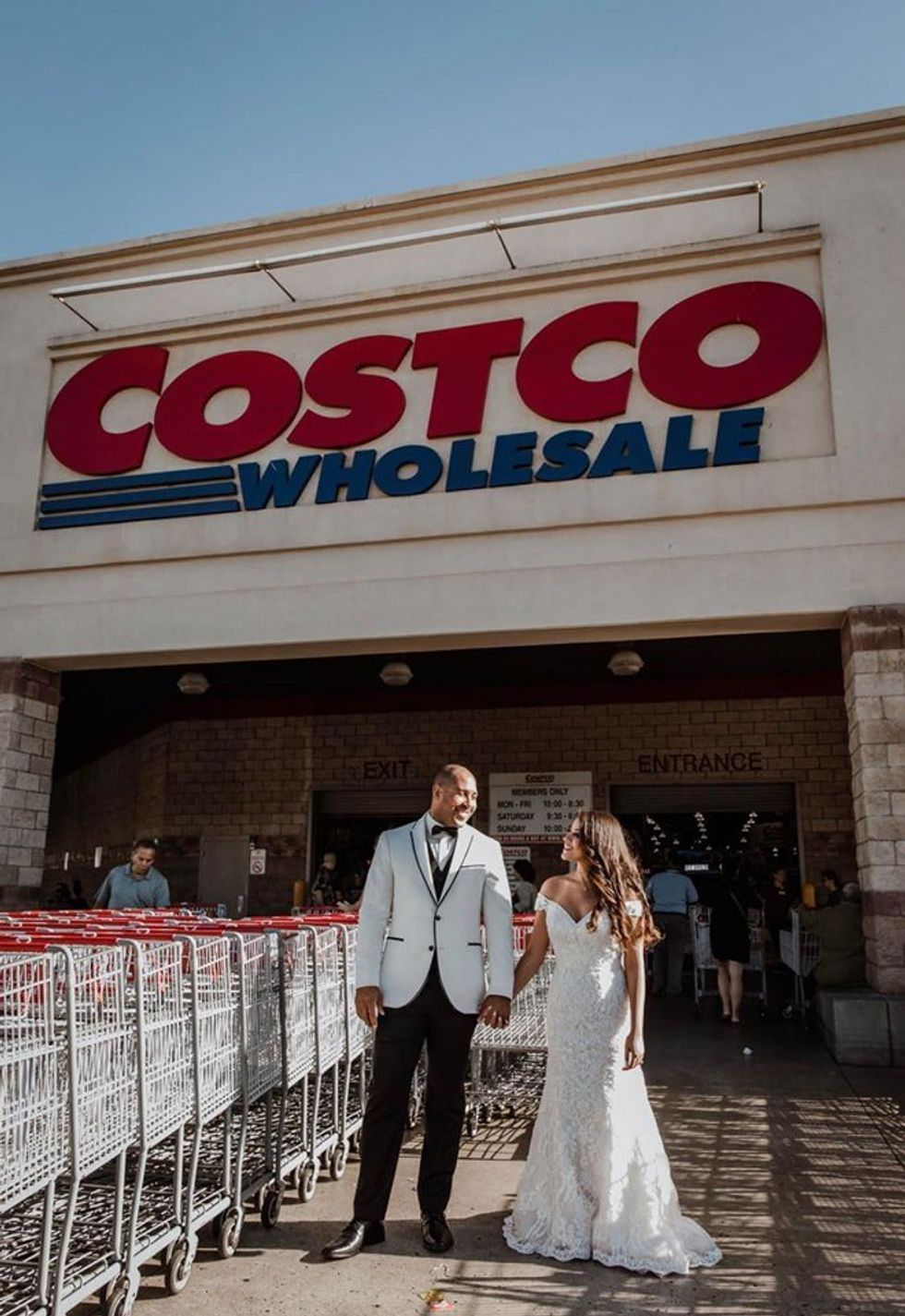 via: Facebook
"The ongoing joke in our relationship had been that if he acted up, I would take him back to Costco," Jessica said. "He would joke and say I didn't have a receipt, but we all know Costco has the best return policy." However, instead of returning him, Jessica was going back to the supermarket as his wife.
They returned to the aisle wherein they had met.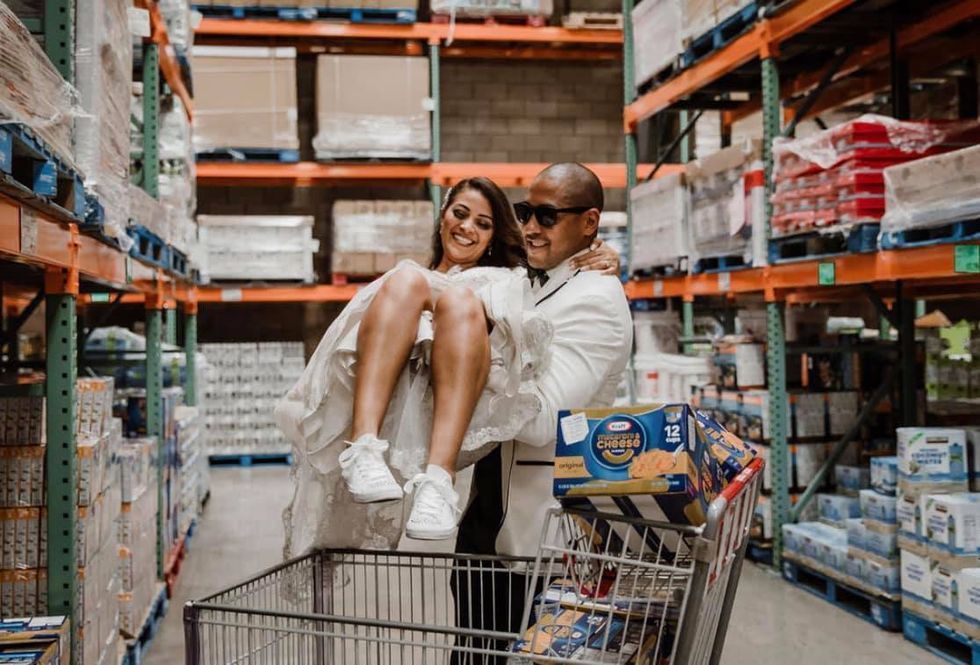 And stocked up on plenty of mac 'n' cheese, of course.
Because mac 'n' cheese was the building block of their relationship.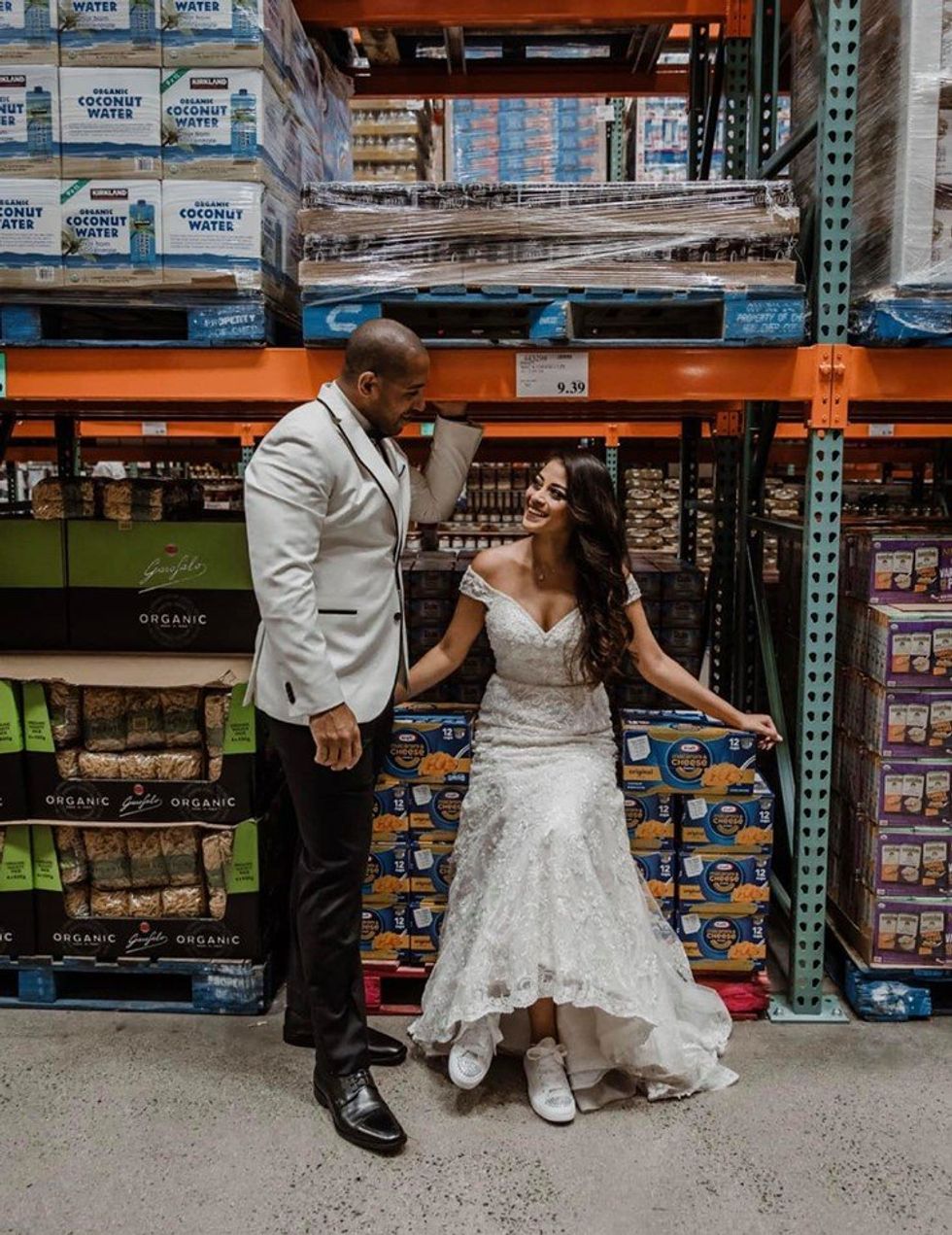 via: Facebook
The photographer, Lisa Rose, instructed Brandon to "hit on her the way you did that day," which clearly wasn't a problem.
The photoshoot was surprisingly beautiful.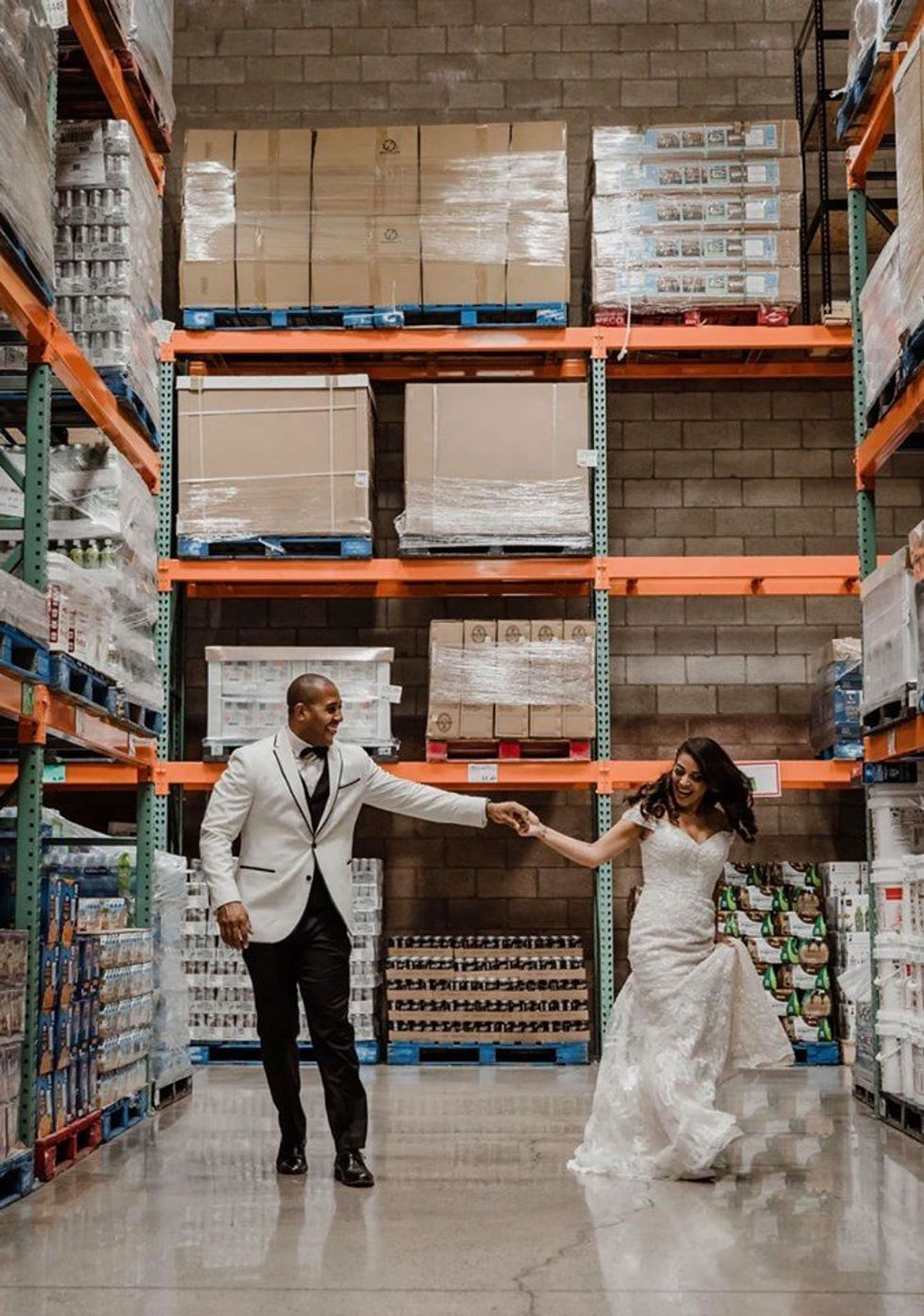 via: Facebook
The pair look so happy, it's actually easy to forget about the not-so-beautiful location.
They even dined in the famous Costco food court...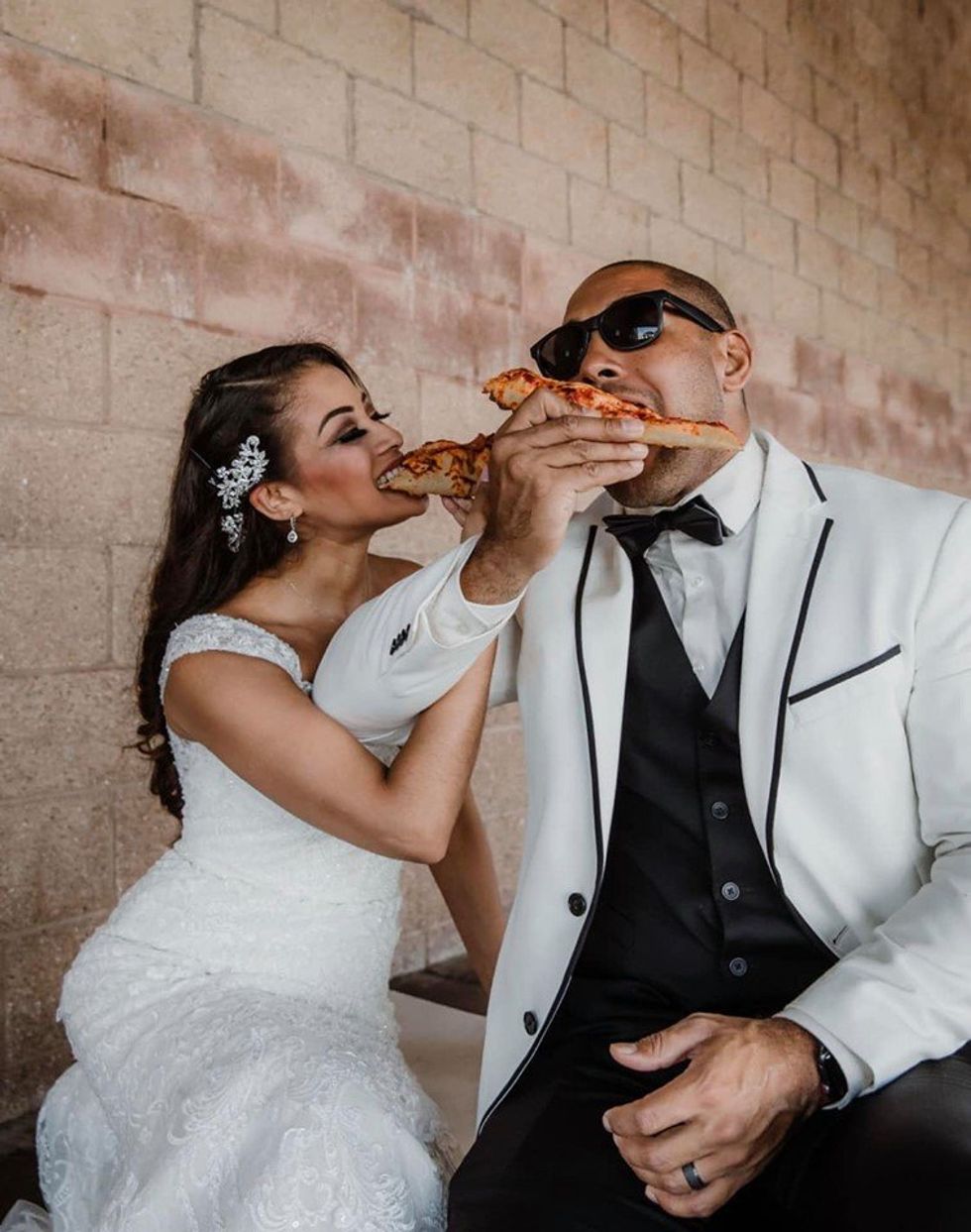 And ate pizza.
So
romantic.
Costco quickly got wind of the couple's photoshoot.
And the post instantly went viral, raking in over 20,000 likes and shares from people (mainly Costco fans...) all over the world.
People shared their own Costco romance stories...

via: Facebook
Nothing wrong with a good ol' Costco hotdog, people!
One woman even had a confession...

It turns out that the Browns aren't the only couple to spend a part of their wedding in the superstore...
Meeting the love of your life in Costco could be a thing...

Several other people commented, sharing their own stories about how they found romance in the vast aisles of Costco. One social media user wrote: "Omg, I met my boyfriend at Costco about 6 and a half years ago. He was and still works in Tire Sales. I'm a lucky woman!," while another wrote, "I met my husband at Iwilei Costco, thirteen years ago. Still my favorite store."
Costco is obviously the place for true love!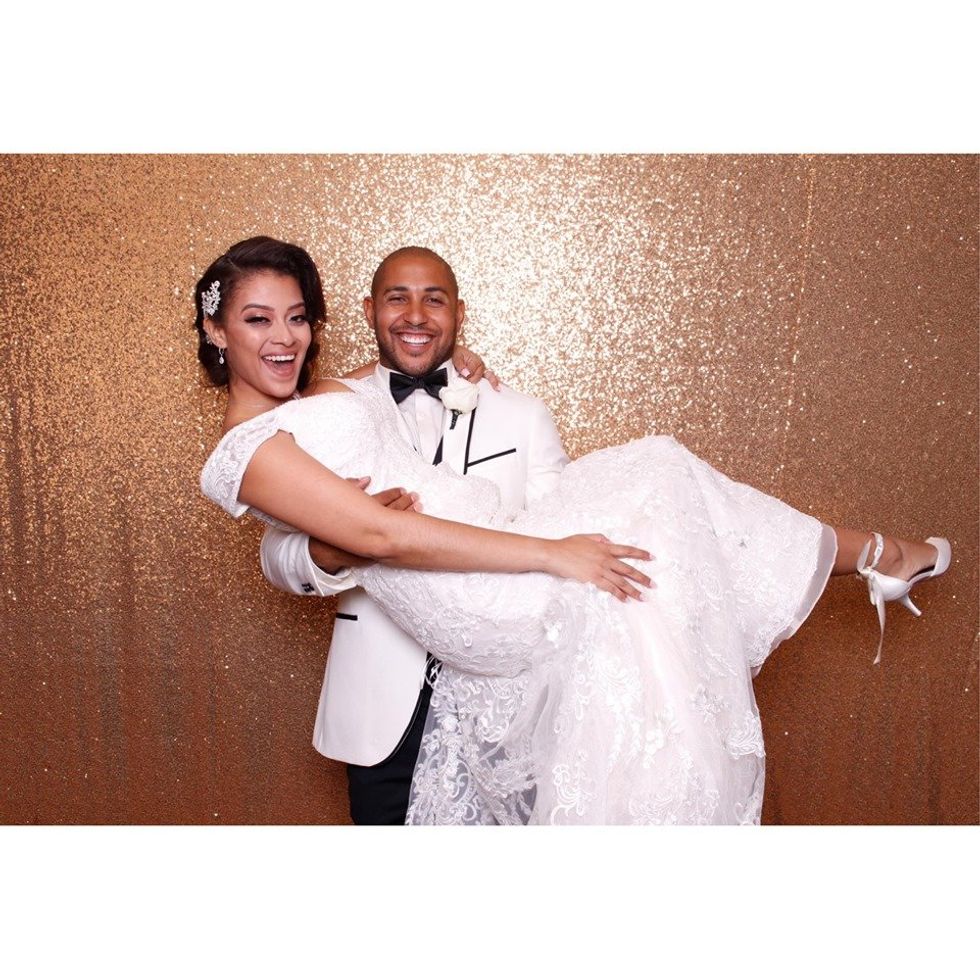 via: Facebook
When asked for her thoughts on becoming a viral sensation, Jess said: "In regards to going viral, we had no idea it would gain such popularity." "We really did it to commemorate our relationship and how we met. We're a very playful couple, I think it contributes to the success of our relationship. He's literally my best friend and we're always up to some shenanigans." Be right back, just going to hang out at my local Costco...