A couple who have spent $67,000 transforming their house into a winter wonderland for the last 5 years have been forced to switch off their lights for the first-ever time.
Read on to find out why...
Christmas is just 1 week away...
And despite the chaos and despair that 2020 has brought, people are now feeling more festive than ever!
It's time to resume a tiny bit of normality...
And even though many families are sadly going to be kept apart over the festive season, people are trying to make the most of the celebrations.
The Christmas trees are up...
The presents are wrapped, the turkeys are pre-ordered, and the Zoom calls are scheduled for Christmas day.
There's nothing quite like a bit of Christmas spirit...
And nothing is quite as festive as a beautifully-decorated house, right?
People all around the world spend a lot of time decorating their houses with Christmas lights and decorations...
And it's become quite the competition among communities!
There's always one house in the neighborhood that reigns supreme as the best decorated...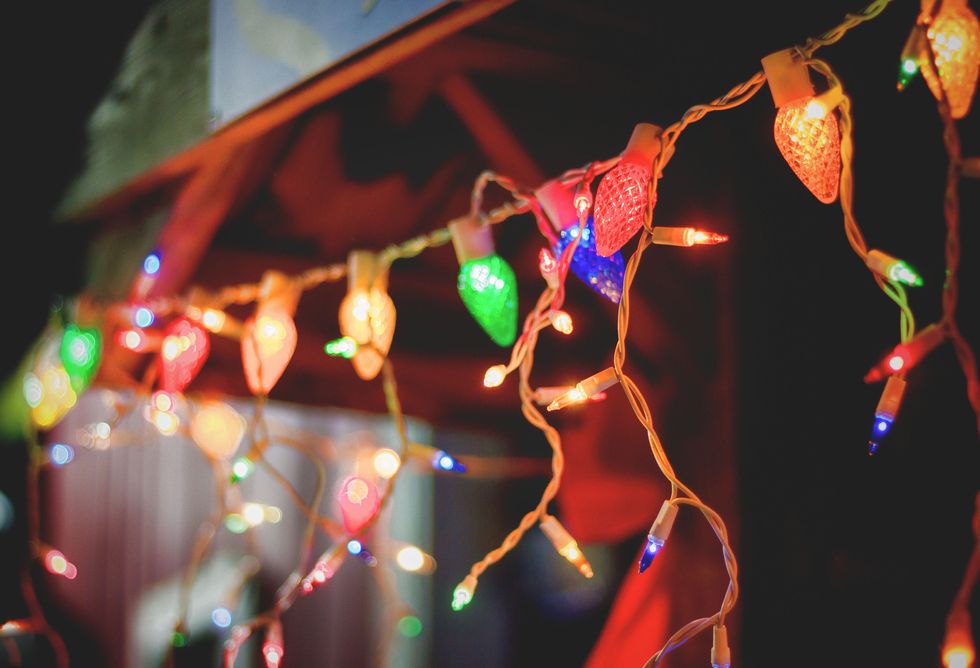 via: Getty
And that brings us to the story of Dan and Mark Warr-Extance.
Dan and Mark, who are married, are from Somerset in the U.K...
And they take Christmas very seriously when it comes to decorations.
For the last 5 years, the couple have been transforming their home into a winter wonderland...
And as they started to gain recognition, they began attracting thousands of paying visitors over the years; in which they donate the money they make to numerous charities, including the UK's National Health Service (NHS).
And believe me when I say this...
The decorations that the couple spent a staggering $67,143 on are truly amazing.
But sadly...
This year's fundraising winter wonderland has been halted abruptly thanks to some rule-breakers, and the usual guests have been left feeling very disappointed.
So, Dan and Mark were sadly forced to turn off their winter wonderland lights this year because the police were called over "broken rules."
Of course, this year is very different from the rest with strict COVID-19 restrictions being in place all across the U.K.
Posting on the Tintinhull Christmas Lights Display Facebook page, the husbands said:
"We are sorry but we have had to turn the lights off, due to someone phoning the police about social distancing. We have also had a lot of people visiting from Tier 3 areas." The U.K is currently living in a 1-3 tier system, with areas in tier 3 being considered as the highest risk.
It's terribly sad that the couple had to turn off their lights at the expense of a small number of people.
"The police have said, we have manned the lights perfectly, but unfortunately a small amount has ruined it for everyone else."
Addressing prospective visitors, they then said:
"All we ask is that if we decide to turn them back on - at the moment we have no intentions on them going back on any time soon - but if we did, the lights would be on until January 6th, so there's no need to rush out."
They continued.
"We ask that no one parks on the main road and that people keep in the groups and all social distance."
According to the local police, hundreds of people were gathering to see the lights.
"There was a large number of people running into hundreds waiting to see [the lights]. Officers spoke to the organizers and they agreed they would turn them off due to the significant crowds gathering, which was in excess of what they'd expected," they said in a statement, as per
LadBible.
But whether or not the lights are switched back on, the fundraising will continue.
For more festive stories, read on...